This article may contain affiliate links; if you click on a shopping link and make a purchase I may receive a commission. As an Amazon Associate, I earn from qualifying purchases.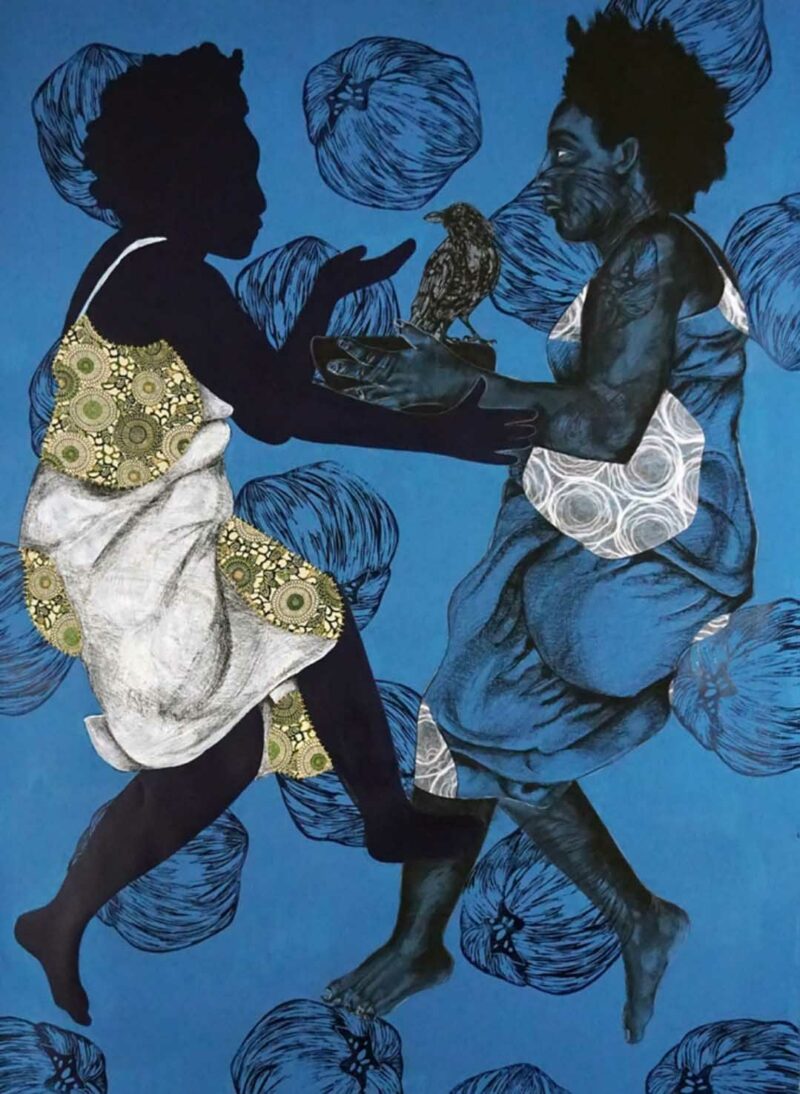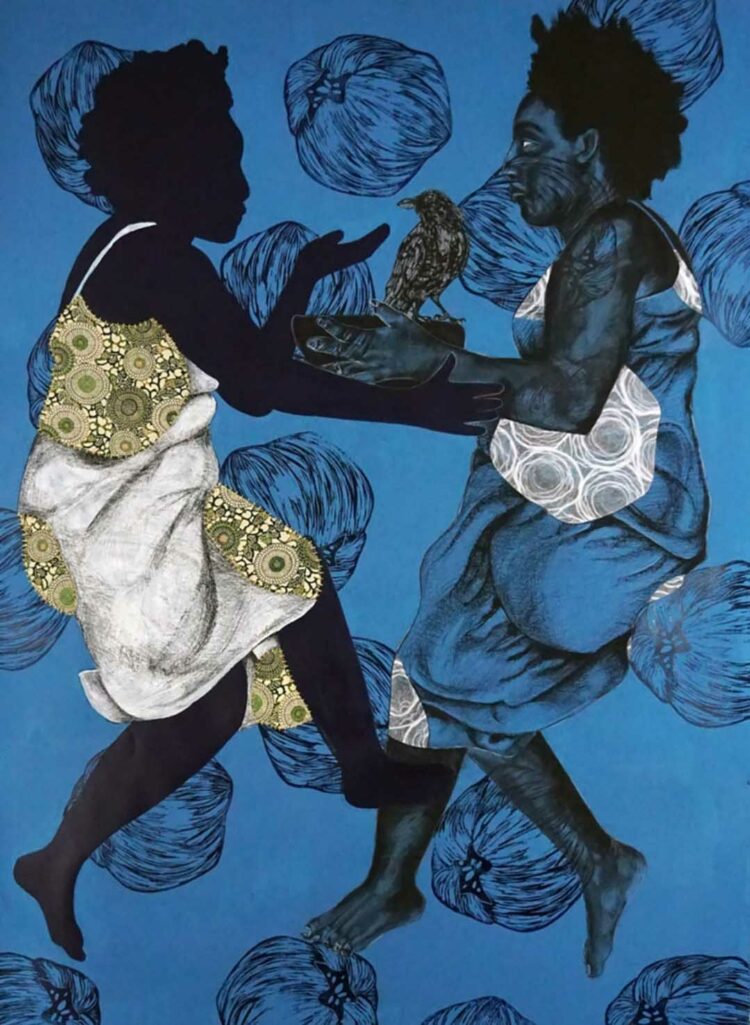 Weekend Reads #244
A Nashville senior was banned from prom for a suit, so a local business stepped in. (NPR)
It's not a boy's bike if it's my bike. (The TueNight Social)
Is gray hair reversible? A new study digs into the root cause of aging scalps. (NPR)
Only 12% of respondents in a recent WSJ poll said they were 'very happy.' We called to ask what makes them different. (Wall Street Journal)
Do I need a spring booster? (Your Local Epidemiologist)
What if you weren't scared of your kid being fat? (The Cut)
Size matters. (The Audacity)
When I was searching Target online for things to add to my kid's Easter basket I came upon this lightbulb that has a battery backup for power failures. I ordered one for my pick-up order to test it out. We put it in our kitchen, replacing one of the bulbs. It works, and it actually turns off a few seconds after the other bulbs like it's checking to see if it's a power failure or a flip of the switch.
Reviews say the battery on this bulb lasts longer than the reported 5 hours, and it recharges itself when you do have power. Could be a nice thing to have in hallways and such especially before the summer thunderstorms and hurricanes.
What was (and is) the 'It' girl? (New Yorker)
The Indicator is an NPR podcast from the folks who bring you Planet Money. This week they did a series about influencing, and each segment that is less than 10 minutes in length, is an entertaining way to better understand this underrespected but extremely powerful field of work and marketing. (NPR)
What I learned about fashion trends at Coachella. (The Cut)
Sober tourism is a growing trend—here's how it can transform your trip. (National Geographic)
Remembering the revolutionary Mary Quant. (Vogue)
I've been a SCOUT bags fan for well over a decade. A DC-based company co-founded by a woman, these bags are hella practical, durable, and versatile. We use them for groceries, road trips, camping, the beach, and pool. Well, SCOUT came out with these cute versions of their bags representing different states (and DC). I got the DC "one"Deano" and it's so cute!
Florida's book-ban frenzy targets Nora Roberts, and she's not happy. (Washington Post – gift article)
To monopolise our ears: how Spotify changed how we listen to music. (London Review of Books)
In counties with more Black doctors, Black people live longer, 'astonishing' study finds. (STAT)
How "It" girls, publicists and paparazzi conspire to create these seemingly candid fashion moments. (Fashionista)
With the passing of Jerry Springer, this interview with him has been making the rounds. Fascinating to learn he knew nothing about each of his show's topics or guests before the taping. (Columbia Journalism Review)
Why shouldn't Cleopatra be a melanated sister? And why do some people need Cleopatra to be white? (Variety)
Judy Blume's time has come. Again. (The Globe and Mail)
I was mentioned in this article about why clothing subscription boxes suck. (Lifehacker) I still think they suck, but I also think since I wrote that post there are a lot more options on the market that let you rent clothes, have a virtual stylist and you buy the items, etc. I don't believe subscription boxes in general are a good use of your money and time, whether it's fashion, beauty, activewear, or random goodies.
It may feel fun but usually you don't like everything you receive which creates a lot of waste. And the more stuff in your home the less likely you will get what you actually need or want, which will leave you perma-dissatisfied with less in your wallet.
And for my local yokels, on May 11th the Brem Foundation will host Empower Hour, their annual fundraiser and luncheon at the InterContinental at the Wharf. The Brem Foundation to Defeat Breast Cancer is a DC-based non-profit committed to advancing early detection of breast cancer for all women, regardless of their ability to pay. Empower Hour 2023 is an opportunity for leaders across DC to come together for a compelling program on the life-saving work of the Brem Foundation and how we can continue to address disparities in breast care. To learn more about Empower Hour, to attend or donate to The Bren Foundation, visit this link.

FYI, the Talbots Friends & Family event is on with 30% off your purchase. There are so many goodies in their New Arrivals, I reached out to ask if they'd send me some for review. The ones that really caught my eye are this straw tote (zipper closure, zipper interior pocket, and fabric lined), this phenomenal skirt (like a summer version of my Thanksgiving skirt), this adorable (and highly rated) skirt, this gorgeous dress (though from the reviews sounds best for the smaller busted folk), this chic shirtdress, these highly-rated shorts in a pretty perfect length.
Plus this refined knit top begging to be paired with white linen or denim, this shirt which I'd rock tied over linen pants or shorts or wear as a swim coverup. BTW all my picks come in Talbots full size range (which includes plus petite!).
See/Hear/Read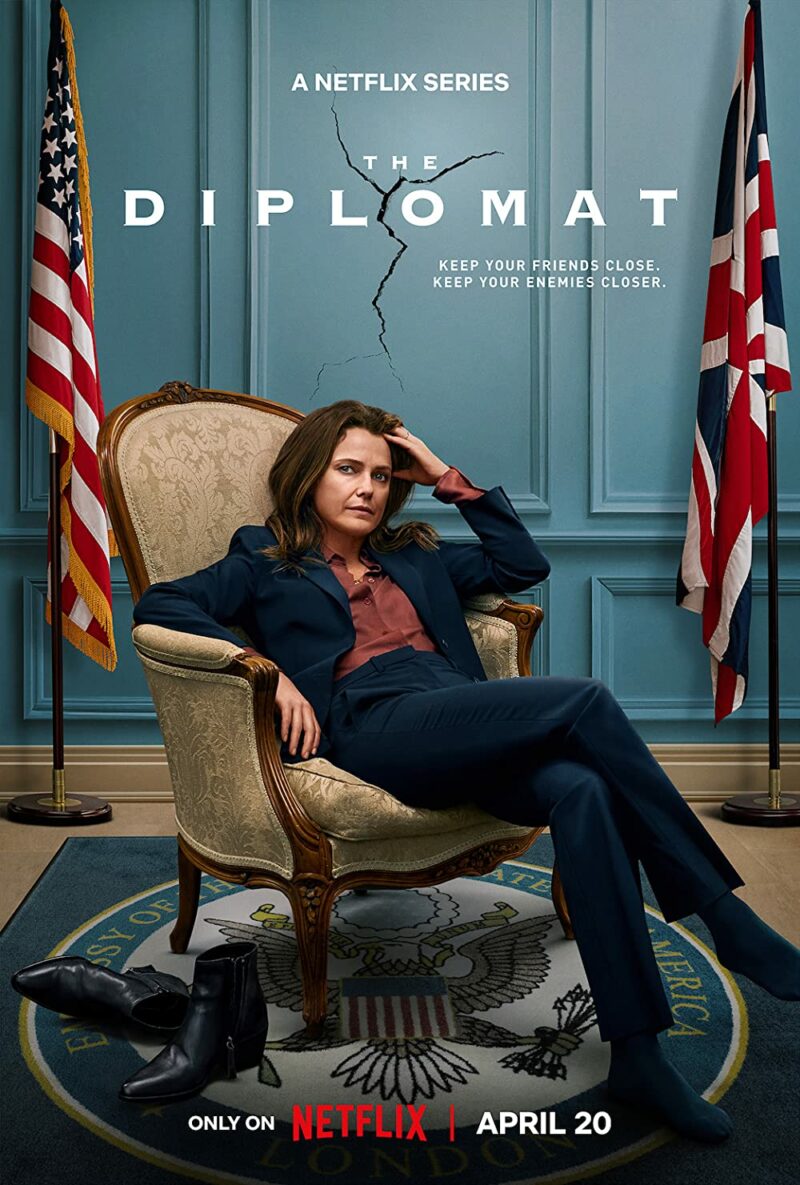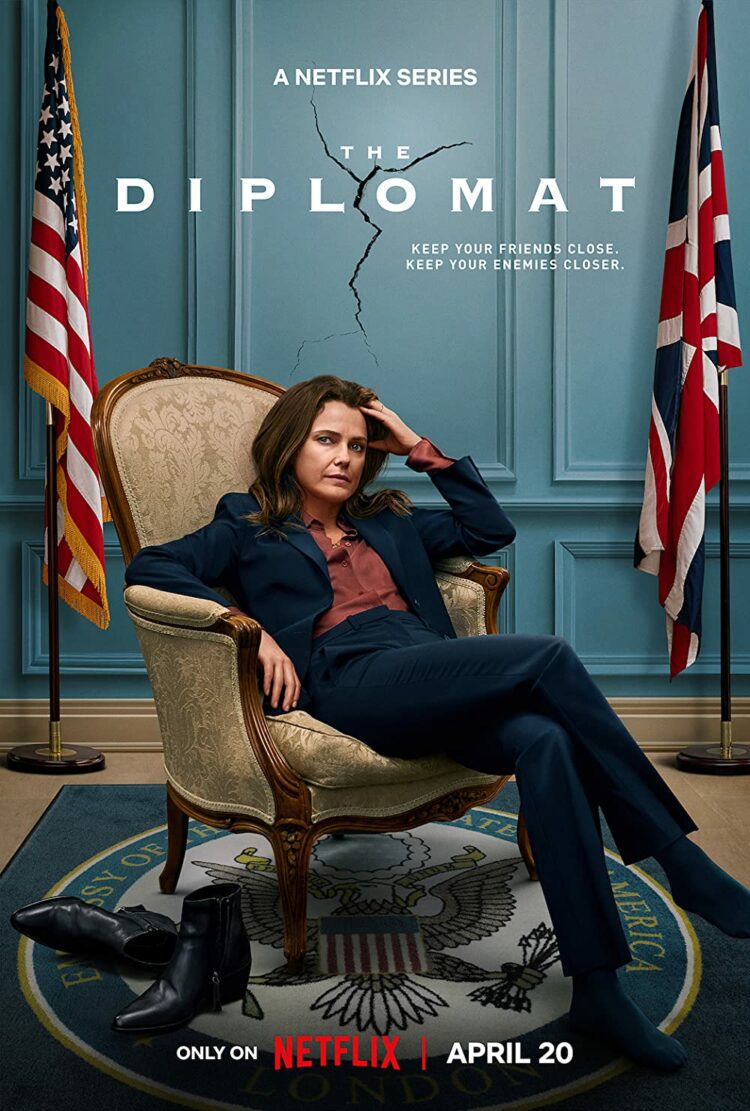 I had so many folks rave about The Diplomat, a series on Netflix, I had to see it. Starring Keri Russell and Rufus Sewell, this show is about Kate Wyler (Russell) a career diplomat who becomes the ambassador to the UK, a position she neither wants nor seems appropriate for. But the position is to test her for a different role.
Please note, I began this review after watching 2 1/2 episodes. At that point, I was annoyed by Kate (Keri Russell) and enamored by Hal (Rufus Sewell) and didn't understand why Russell was cast. Now into my 6th episode, I had to edit everything I wrote. So please excuse me if there are any inconsistencies.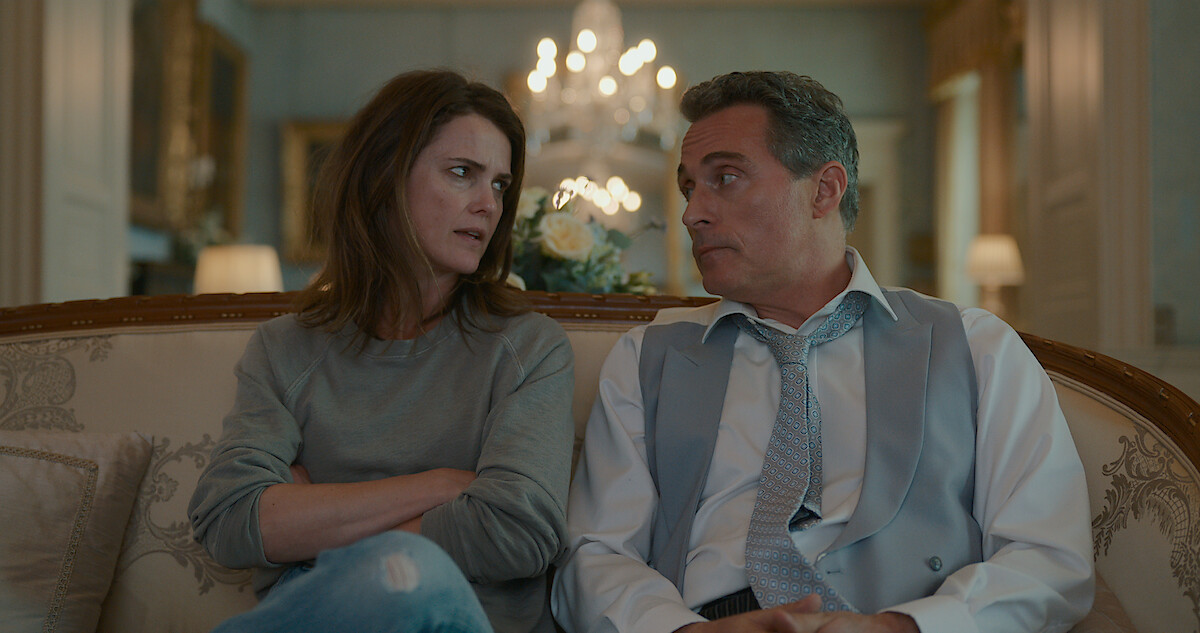 Sewell plays Kate's husband Hal Wyler, a fellow diplomat and ambassador who has the temperament and ego for the limelight and possible fame with such a position. The two have a… tumultuous relationship. It took me until the third episode to sort of "get" this relationship. In fact, it took me until the end of the third episode to even like this series because I could not stand Keri Russell playing Kate. But now I'm starting to "get" her too.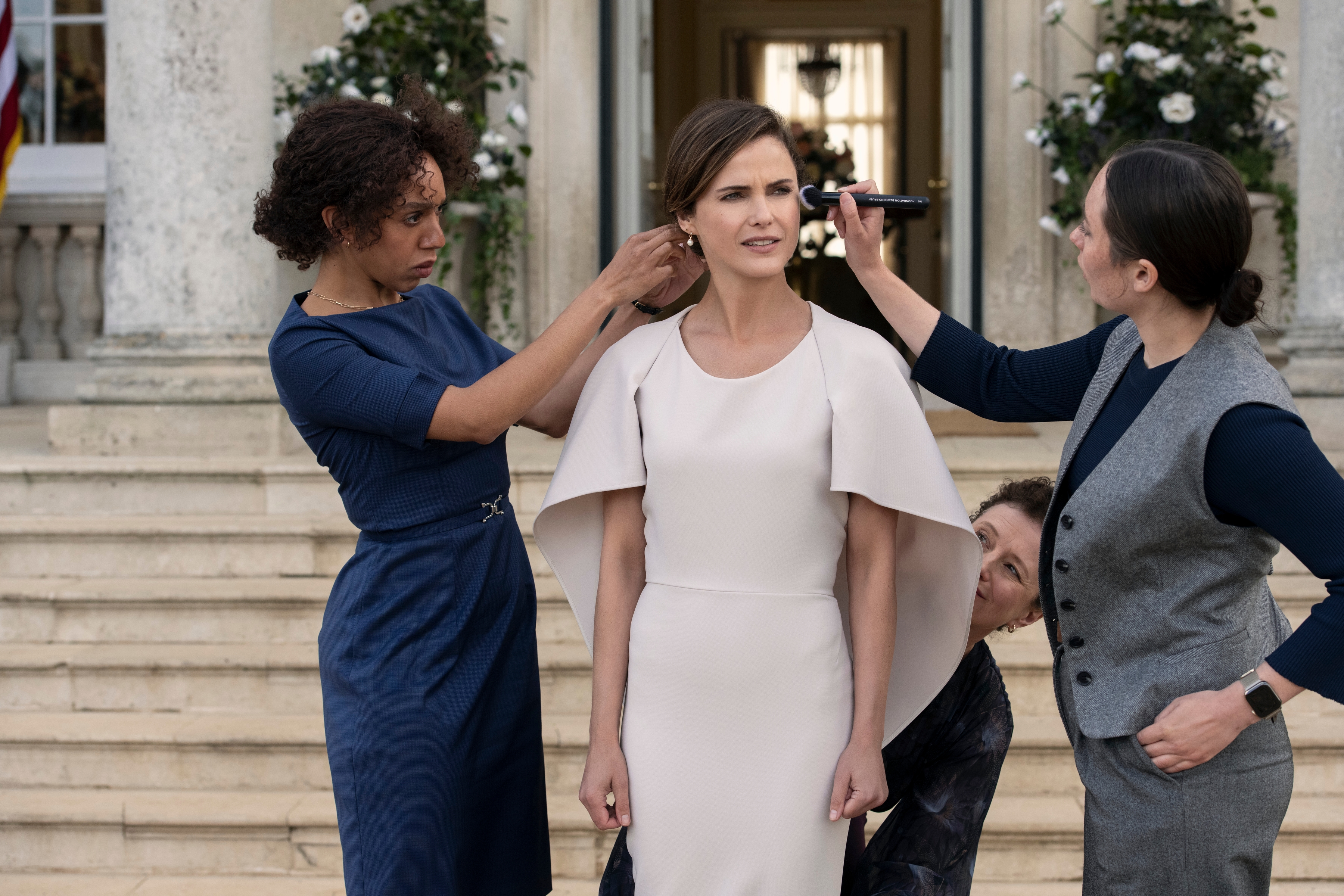 I like Keri Russell. She will always be Felicity to me, but she has been in other roles since and I have enjoyed her. But this role feels a bit like putting on a costume. I mean, she was a badass in Cocaine Bear and carried that off well, why is she so corny in The Diplomat? Would someone in her position with her career fly off the handle and yell and react so… I hate to say it, but so emotionally?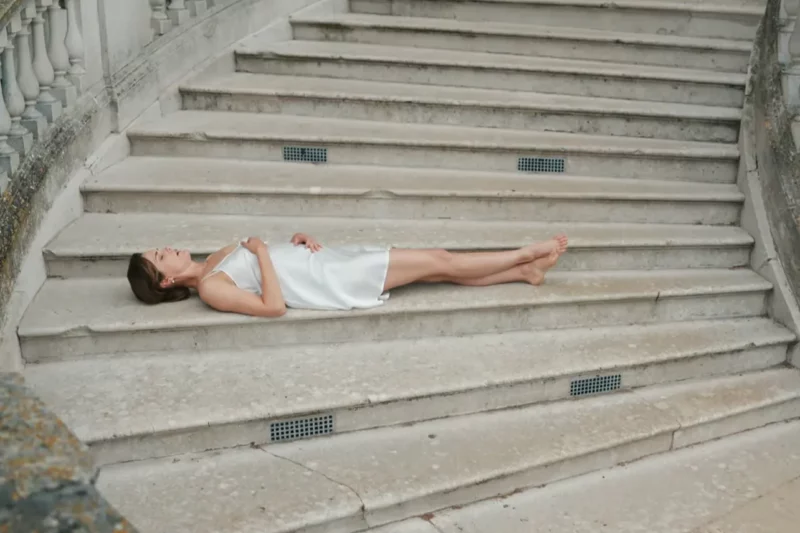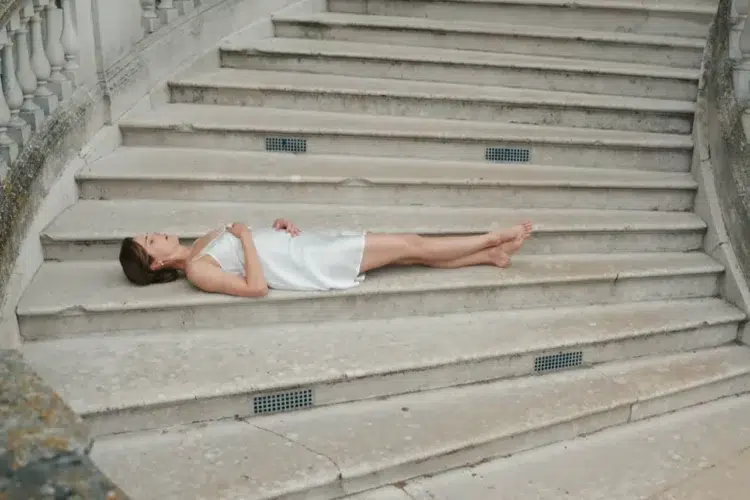 The first two episodes were far too cliche, I expected her to wear hornrimmed glasses. Oh, she's a tough cookie who hates being glam yet walks effortlessly in heels. She so hates being primped and prodded that she will tear off a dress that is essentially the same as other dresses she wears and will lie on the steps of an historic building in her slip. She didn't walk, she stomped. She had scraggly hair with silk blouses unbuttoned lower than you'd expect for someone like her character. It didn't add up.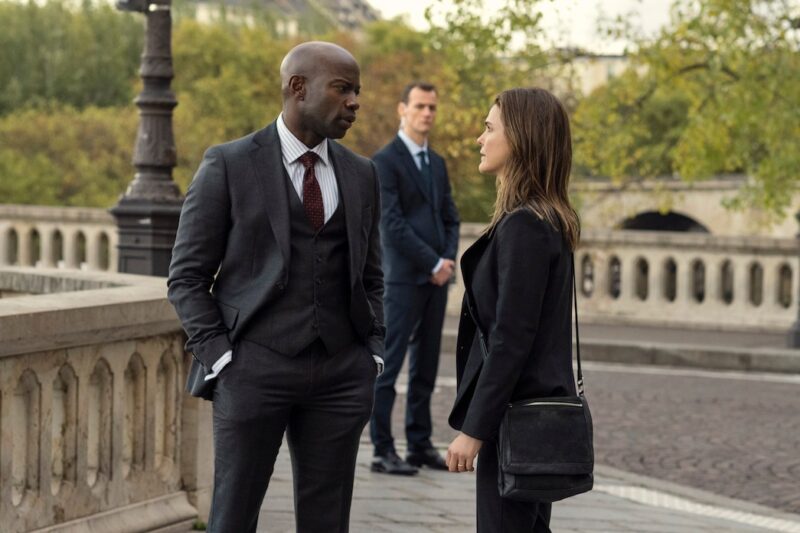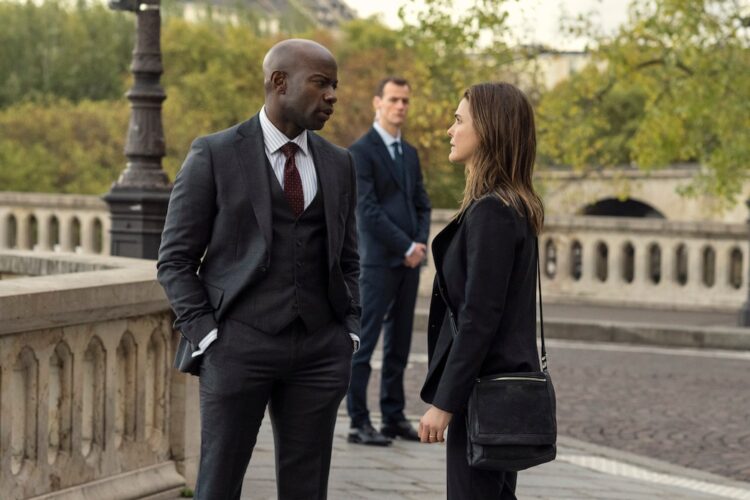 But as the show develops, you understand why she gets so intense and upset and boils over. You see she is the kind who would wear silk blouses with an extra button unbuttoned. And you see how she is really damn good at her job. In Episode 4 I thought, "What if Tom Cruise was in this role?" While I'm not a Scientology fan, he likely would play this role just like Russell and it would be considered one of his best roles. They have similar mannerisms and reactions and removing gender from how she acts and reacts in her job made it seem less "emotional" and more quirky/character-building.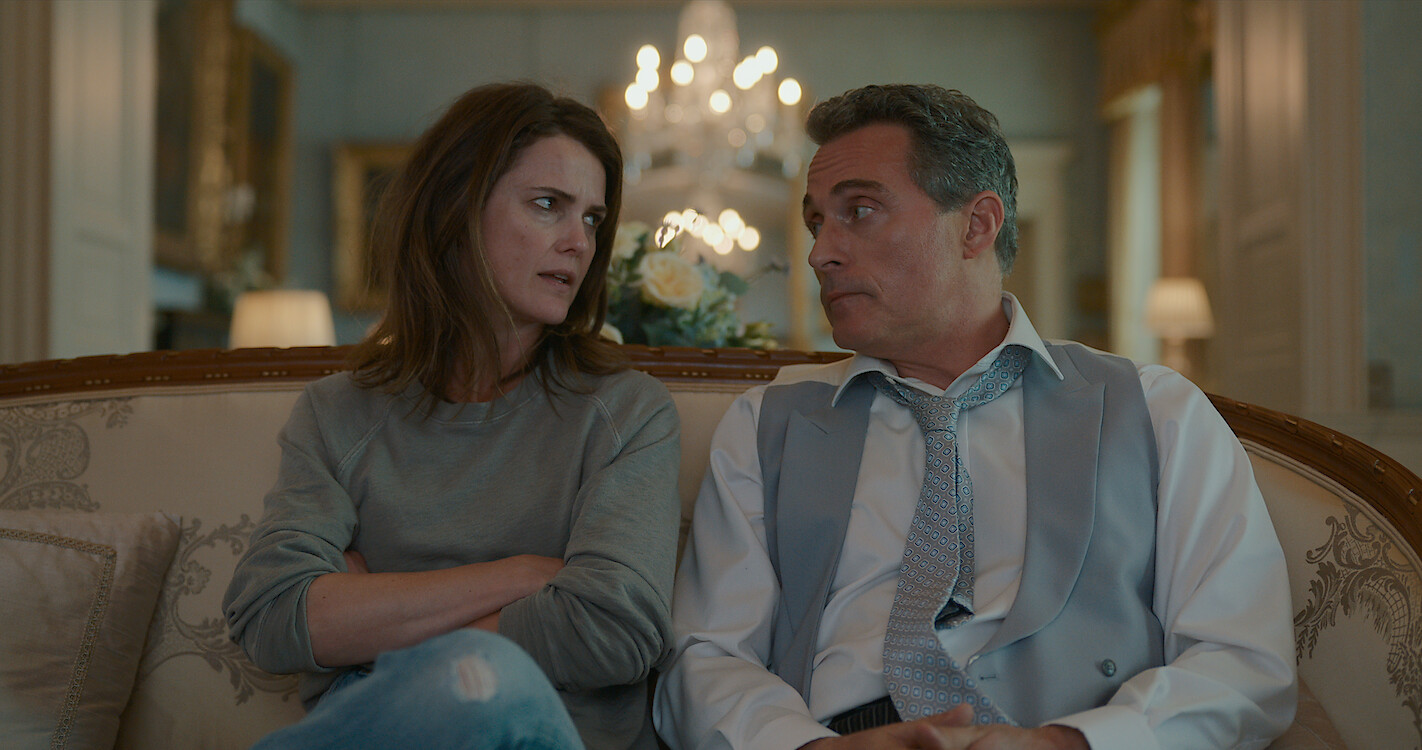 It also took four episodes for me to appreciate Kate's relationship with her husband Hal, and the fifth really was the clincher. Rufus Sewell is perfect in his role, and as the show develops the chemistry between him and Russell becomes clear. I think one of the most enjoyable aspects is how four of the main characters (Kate, Hal, Stuart, and Dennison) are played by actors over the age of 40 and all four of them are sexy and smart and unapologetically themselves.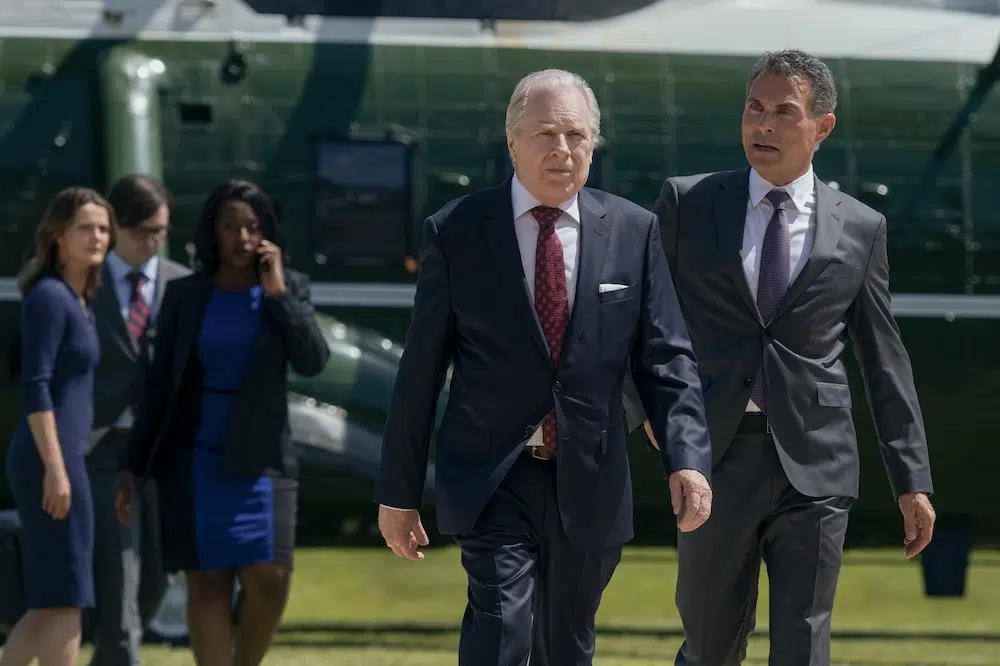 This is a really smart show. It's extremely current (discusses Russia/Ukraine, references the Clinton/Trump election, the President is very Biden-esque with a female VP). It's fast-paced (occasionally too fast-paced IMO), but fun and full of action with none of the gore and darkness seen in so many series these days.
The supporting cast of The Diplomat is fantastic, I adore Ali Ahn, David Gyasi is beautiful, and love to see Michael McKean as the President of the United States. Such a gorgeous range of folk regarding age, race, gender, and personality without that being a "thing." I feel such care was taken by casting, but again, it takes three episodes to have it all gel and hook you in.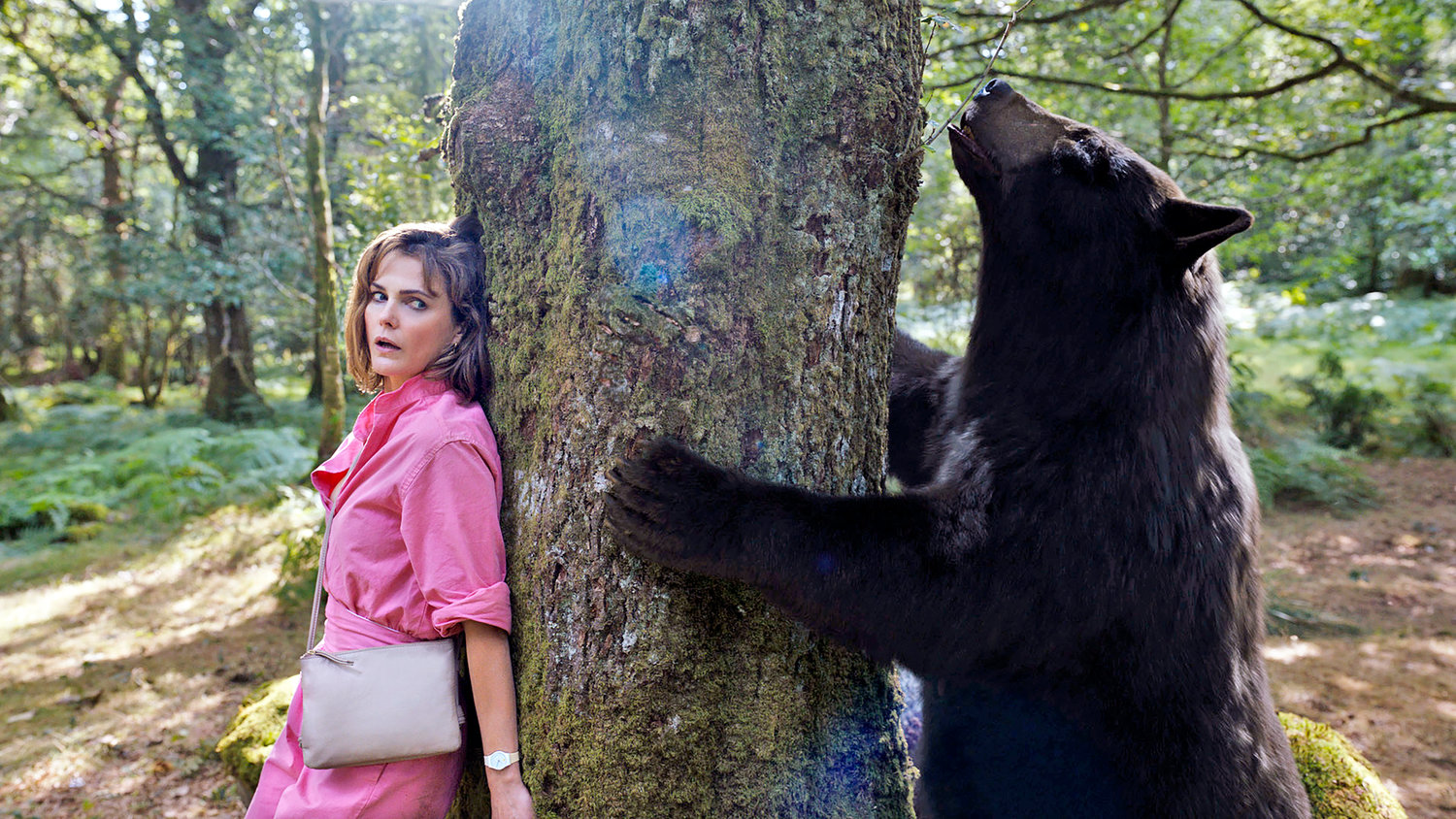 And as mentioned, this week I also watched Cocaine Bear. I do not recommend Cocaine Bear. It is gruesome and stupid and not campy enough to be a cult favorite. The only bright point is Christian Convery who plays Henry (you may recognize him from Netflix's Sweet Tooth). He plays the cliche adorable spunky kid role in such campy horror films, but he does it brilliantly. However, the rest? In the words of Nancy Reagan, Just Say No.
For Your Entertainment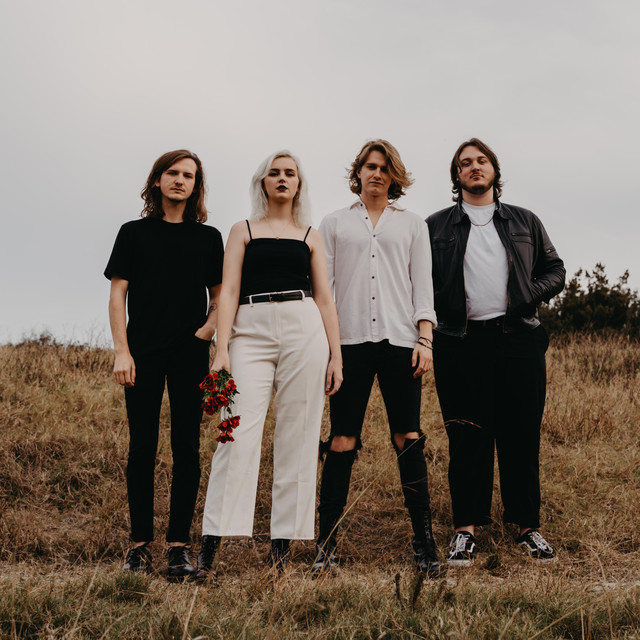 Depending on your Spotify settings, after finishing an album it will begin playing songs from other artists that are a similar vibe or genre. And this is how my husband learned of flipturn, a Florida-based band that just launched their debut album last August. This week they released a video for their single, "Space Cowboy" and it's a trippy '80s-inspired experience that works well with the atmospheric sound of this song.