This article may contain affiliate links; if you click on a shopping link and make a purchase I may receive a commission. As an Amazon Associate, I earn from qualifying purchases. 
Last weekend I went to Rehoboth Beach, Delaware with my mom, sister, and daughter. This is an annual Girls' Getaway for us.
We always stay at the Avenue Inn, which is reasonably priced, close to the beach and all the shops and restaurants, and is really clean and beautiful with wonderful amenities. We arrive Friday afternoon and leave Sunday afternoon and spend the majority of Saturday on the beach.
What I Packed:
Blue halter one-piece swimsuit
Paisley halter one-piece swimsuit
Tan and white print silky halter top
Breton-stripe Armourlux tee (seen here)
Hot pink matte jersey drape-neck top (seen here)
Keith Richards tee shirt (seen here)
Orange plaid cotton voile shirt
Chambray shirt (seen here)
Gray-blue heather v-neck tee (seen here)
White v-neck tee
Denim cutoff shorts (seen here)
White jeans (seen here)
Cream jeans (seen here)
Black and white print short straight skirt
Navy floral cotton voile sundress with spaghetti straps (seen here)
Brown jersey maxi dress (seen here)
Tan sandals
Reef flip flops
Straw fedora
Small tan leather crossbody purse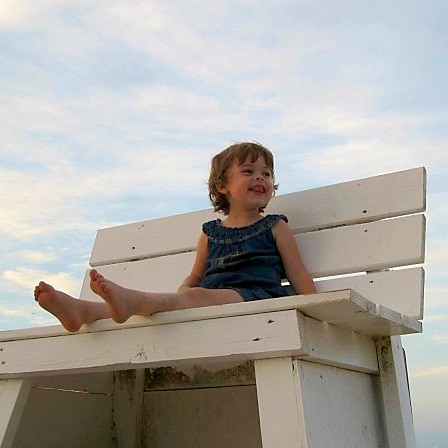 On the way down I wore another Old Navy vintage tee and denim cutoffs with the tan sandals. When we got there, it was after lunch so we decided to not go to the beach and instead enjoy the hotel's pool. I wore the paisley suit with my tee shirt and shorts and flip flops.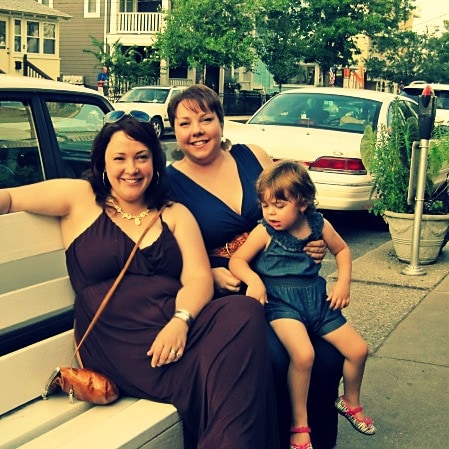 That evening, we went to Hobos for dinner. I hadn't been there before, but was intrigued by their goal to have the menu be as local and organic as possible. I wore my brown maxi dress with the tan bag and tan sandals. For accessories I wore an ivory short necklace, silver hoops and my silver cuff. After dinner we wandered onto the beach so Emerson could check it out. Afterwards, Emerson and I headed back to the hotel since it was her bedtime. Worked for me, I was able to catch the majority of the Olympics Opening Ceremonies!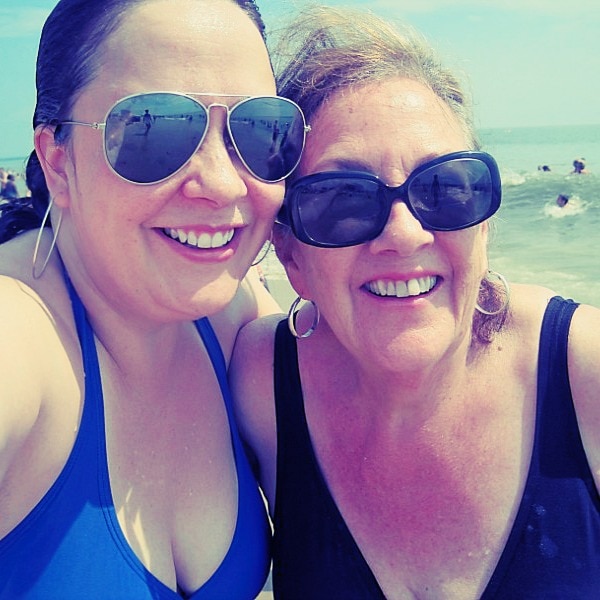 The next day we headed to the beach. I brought the chambray shirt and the navy dress as potential beach cover-ups, but instead went with denim cutoffs and the white v-neck.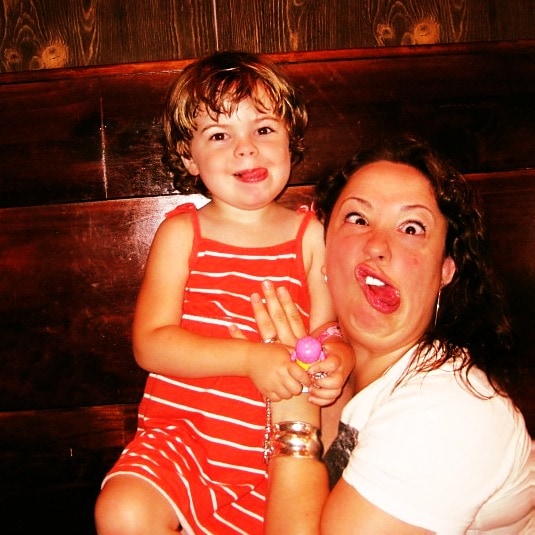 We stayed at the beach until around 3pm, then headed to the hotel to get out of our swimsuits and went to Claws for an early dinner (they have a lobster promotion from 4-6pm). We didn't even shower, didn't dress up because we knew we'd likely be covered in lobster – I wore my Keith Richards shirt with denim cutoffs and flip flops. It's a casual place and the ensemble was completely appropriate.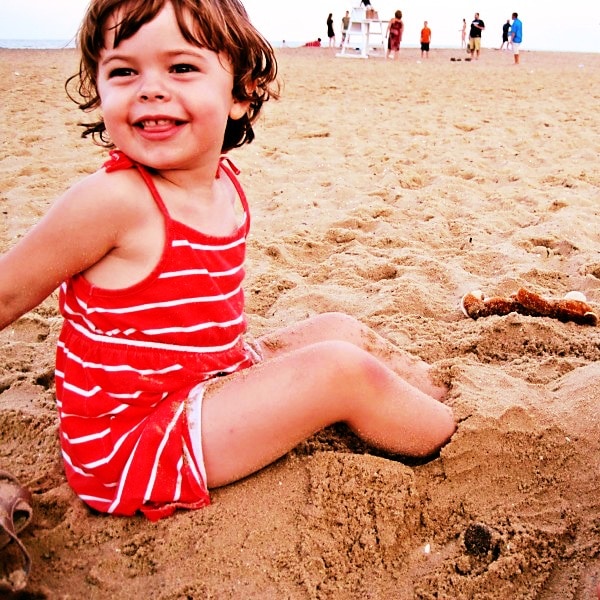 After, we wandered through a few stores and headed to Funland for Emerson. Actually, Emerson was still terrified of the rides (even the little boats, though she sat in one for about a minute), so us adults ended up playing a few games to win her a couple stuffed animals. We then went back to the beach to enjoy the view, the weather, and Emerson's peals of laughter as she threw the stuffed animals across the beach and then ran to get them. After, my sister took Emerson back to the room for bedtime and my mom and I wandered around the main drag, looking at stores and talking. We stopped by Catchers and got an outside seat, shared a salad and each got a glass of rosé, but it soon started raining so we ran back to the hotel. Emerson slept in one room and the three of us watched the Olympics in the other, drinking red wine and eating chocolate chip cookies from the hotel lobby.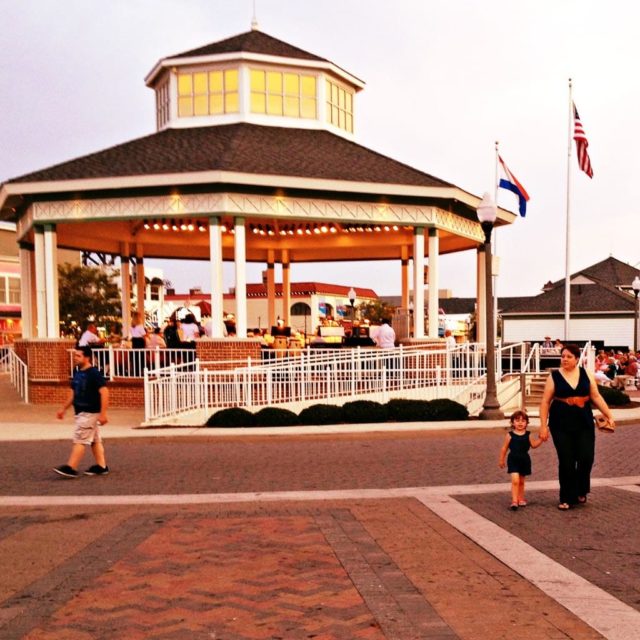 Usually, I go out with my sister one evening and we do a bit of bar hopping or head into Dewey to see a band perform. I expected to wear my white jeans with the tan and white halter top. I also brought the hot pink top and printed skirt to wear in case I ended up going out both evenings to bars and such. Oh well, will have to wear them another time!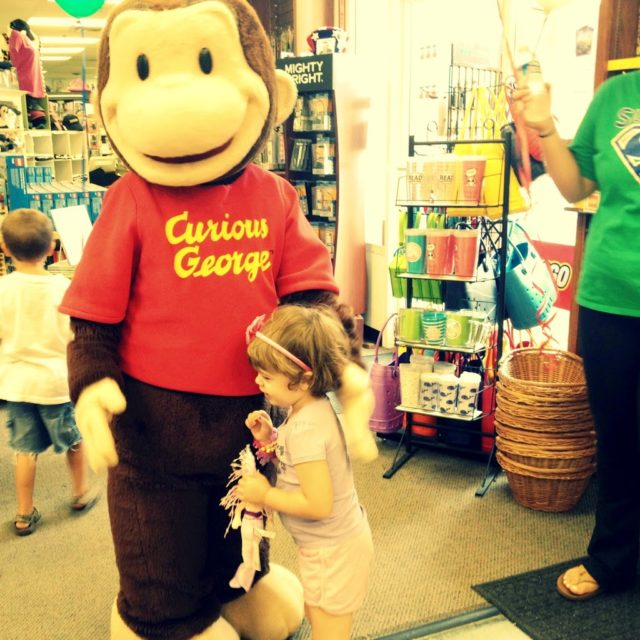 The next morning, we had breakfast at the hotel, checked out a few stores right near the hotel, stopped by a bookstore that had Curious George visiting (blew Emerson's mind), and then decided to head home. This year Emerson's older – we didn't bring a stroller and she doesn't have the patience for the shopping we have done in the past. On Sunday, we usually hit the rest of the Rehoboth shops and then stop by the outlets; this year we drove right by. I wore my hot pink matte jersey top with the white jeans, tan sandals and purse.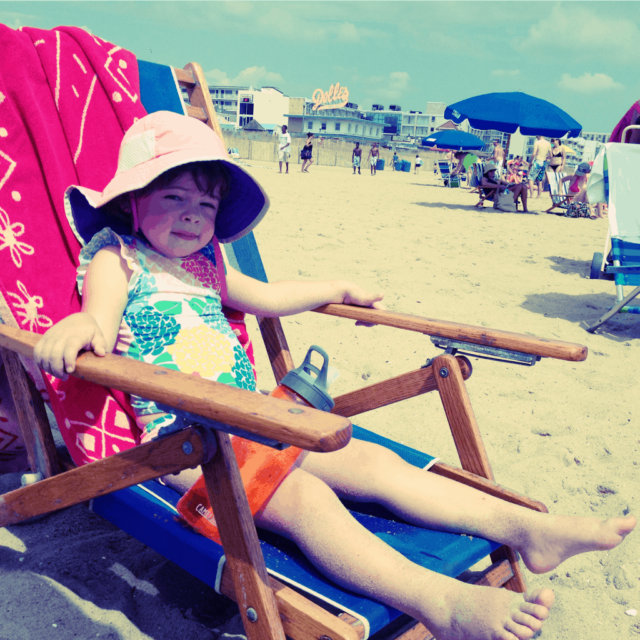 I obviously didn't wear everything – as mentioned, the chambray shirt and dress were potential beach outfits – the shirt as a coverup, the dress as something I could even wear into a restaurant over my suit for lunch. I brought the plaid shirt in case it was chilly in the evening – I often wear it with denim cutoffs for a casual weekend look. The cream jeans I was thinking I could wear home, or pair with the chambray shirt or the blue vintage v-neck for a chilly evening that is more casual. The Breton-striped tee was a silly choice as it has sleeves, is a bit fitted, and would have only looked nice with the white jeans. Actually, the skirt was also a silly choice as it would have looked terrible with any of the shoes packed – I mainly packed it because I just got it the day before with the pink top and it was sitting there begging to be invited.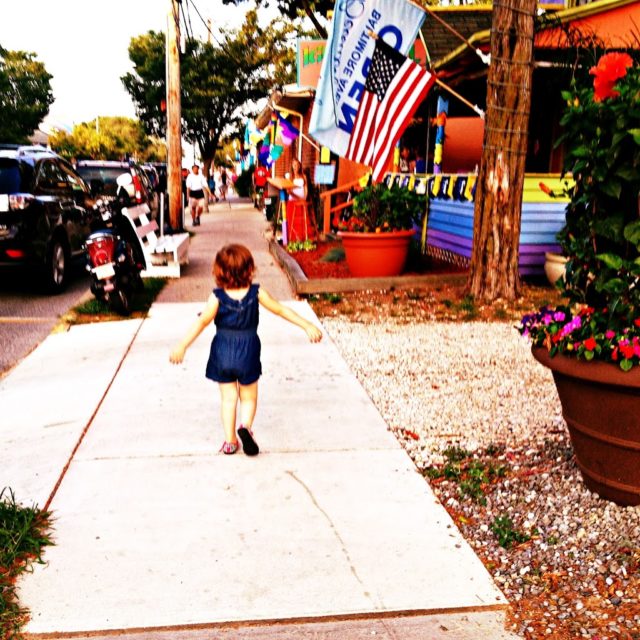 Rehoboth Beach is interesting in that you can wear most anything once the sun goes down. During the day it's typical daytime fashion – shorts and sundresses. However, come sundown you will see the same daytime clothes, resort attire, club attire, verging-on-evening attire, and everything in between. Sitting at Catchers, I saw women walk by in bathing suits covered with a pareo, women in sequined shorts with silky blouses and heels, women in body-con dresses and flip flops, women in chino capris and Polo shirts, women in ribbed tanks and denim cutoffs, women in floral cotton sundresses and flat sandals. At the bars, you will also see most everything, though most veer towards shorts and pants with fun tops or sundresses.
Usually I do a lot of shopping in Rehoboth – this year I spent my money at Forecastle so the only spending was on dining and for Emerson. To keep from being tempted, I went in very few stores that I knew carried things I liked. I don't NEED anything right now, so that was also motivation to not spend!
It was a really nice weekend. This year it was all about Emerson and it was fun to see her have such a good time and experience new things!
Follow Me | Twitter | Facebook