This article may contain affiliate links; if you click on a shopping link and make a purchase I may receive a commission. As an Amazon Associate, I earn from qualifying purchases. 
Since the beginning of this blog in 2005, I have used the term True Fashionista to describe those women who break the rules and look fabulous doing it. Those women who don't study sartorial self-help books, don't need advice on how to minimize or emphasize a certain part of their body. They know themselves, how they want to dress, and know that what they wear helps define them.
This is how I described a True Fashionista in 2008: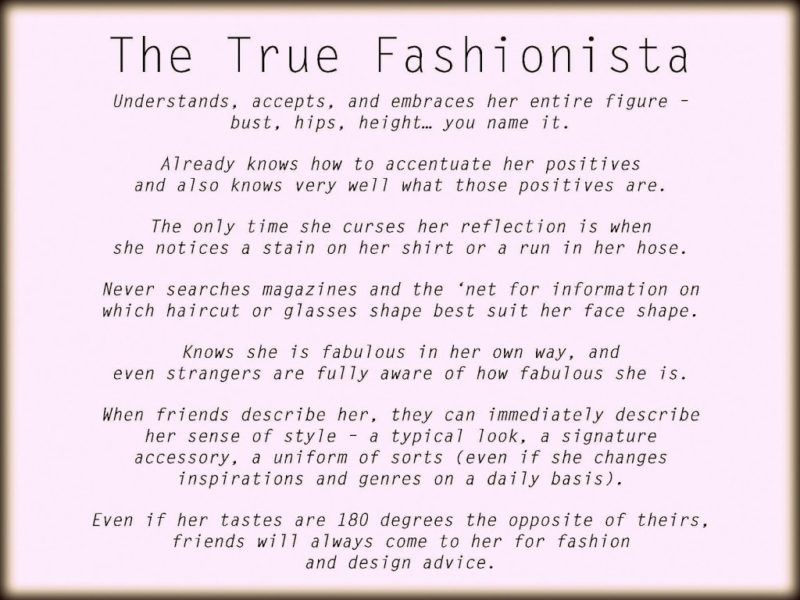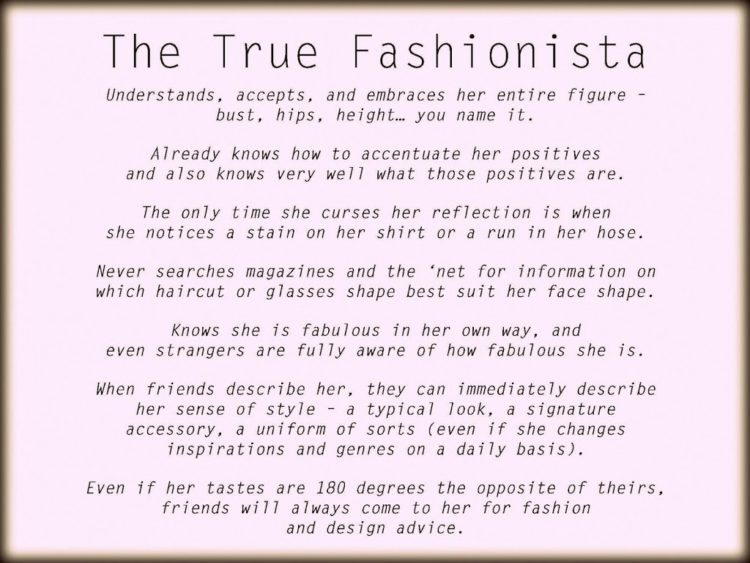 I still think this is an accurate assessment. Since then, I have better developed my personal style, and a big reason is because of the True Fashionistas in my life. Some are bloggers, some are friends, some are complete strangers I pass each day on the street or see in a store.
A woman who knows herself and how to express herself with clothing is inspiring. She shows that you don't need to adopt every popular trend or go bankrupt buying new clothes. A True Fashionista shows the world you don't have to be a certain size, certain age, or have a certain lifestyle to look and be fabulous.
I am blessed to know some True Fashionistas, and have the opportunity to see the variety in their closets, how they make their wardrobe speak for them, and pick their brains to know how they came to find their personal style. I find these women so inspiring that I want to share them with you.
Starting next week, each Friday I will feature a woman I consider to be a True Fashionista. A woman who has very unique personal style. Women of different ages, sizes, lifestyles, and points of view. As a visit to an art gallery can get a painter's creative juices flowing, I hope seeing these amazing women will give you ideas on how you too can create, hone, and embrace your personal style. I hope that sharing these wonderful women with you will inspire you as much as they have inspired me!