This article may contain affiliate links; if you click on a shopping link and make a purchase I may receive a commission. As an Amazon Associate, I earn from qualifying purchases. 
Sometimes you meet someone through blogging and wish you lived closer to them. You know that if miles didn't separate the two of you, you'd be spending a lot of time together – maybe some shopping, maybe some drinking, and probably a lot of laughing. That's how I feel about Erin from the blog Work With What You've Got. I've been reading her blog for many years and love her unique style, her sense of humor, her taste in music, and her relaxed confidence.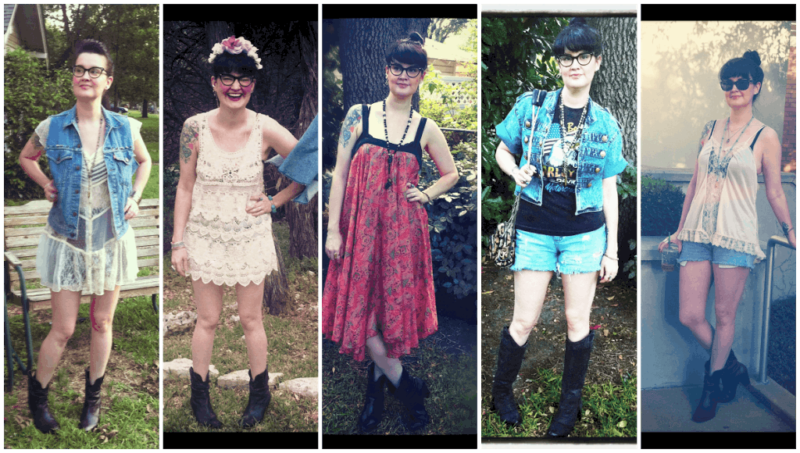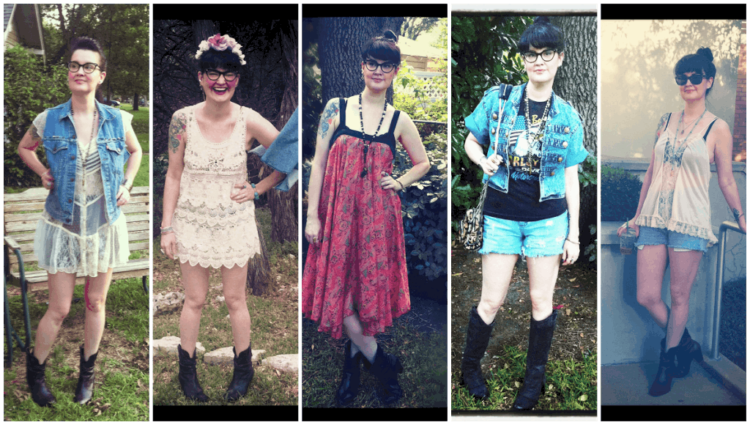 Erin proves that you don't need to spend a lot of money to look fabulous. She mixes vintage, discount big box retailers, and higher end pieces with ease. She is totally aware of her personal style, and somehow can make a Target piece I myself own look super chic, funky, and cool. She is one of the few people I know who can truly rock lingerie and loungewear as street style, and she has a great eye for jewelry (she has her own line called Love Erin Designs).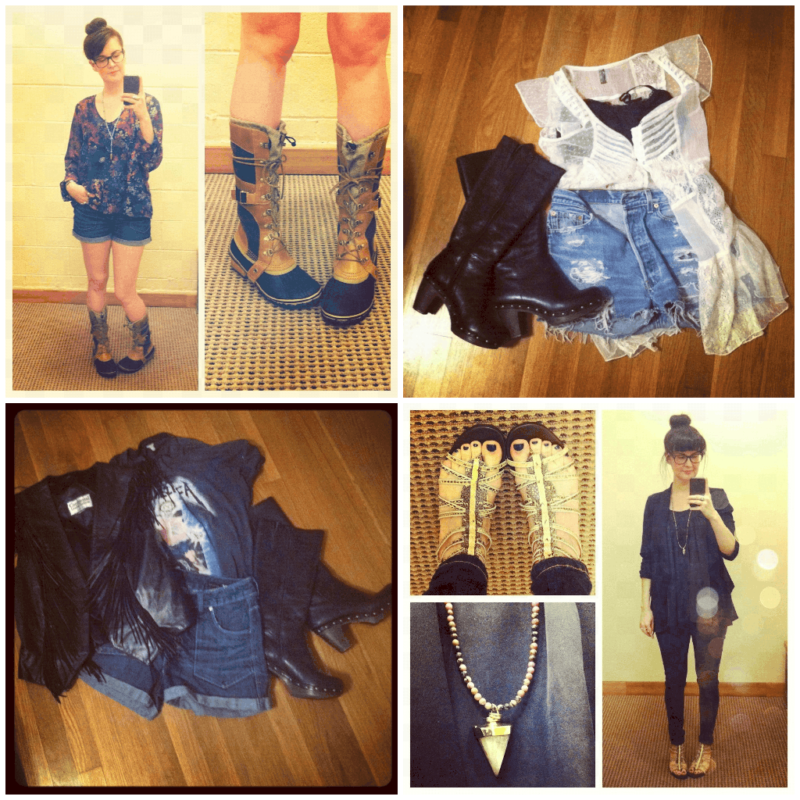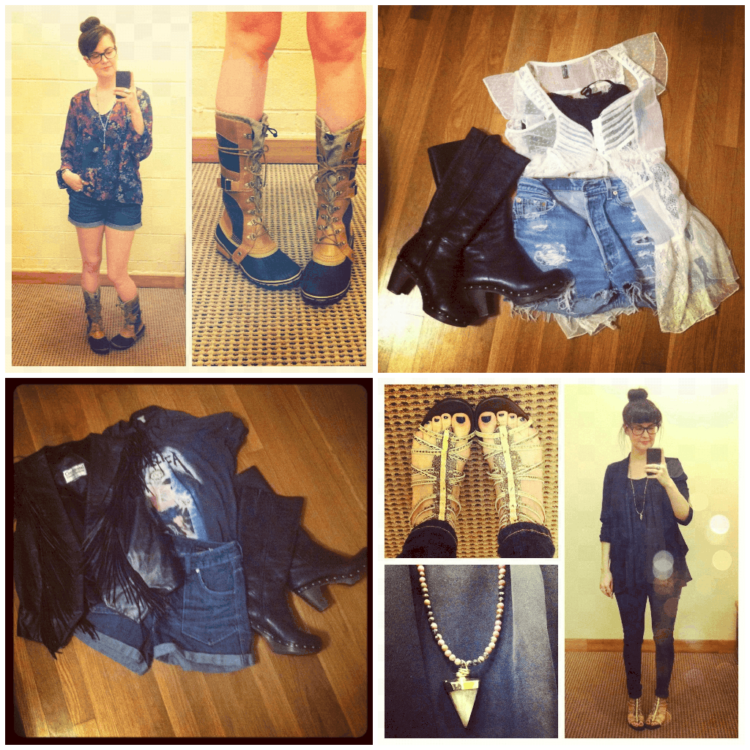 Erin's style inspires me to think outside the box. She does a great job of mixing tough rocker chic with softer feminine pieces, and can make pieces I would pass by in a thrift store look modern and fresh. She also makes me wish I never tossed any of my concert tee shirts from high school. Erin's personal style exudes confidence, has that important hint of humor, and is completely Erin; when I thought of this True Fashionista series, I knew I had to include her.
Here's Erin's take on the same five questions I ask each True Fashionista.
How would you describe your personal style?
A little bit thrift, a little bit Bohemian a little bit rock and roll.
My favorite things are leather, silk and sterling silver.
Where did you get your passion for fashion?
I'm surrounded by artists. Some of them are musicians, some are painters, some stylists or photographers, but they have all found a way to express themselves. It inspires me to do the same. I have never been a rule breaker but I discovered a long time ago I get a thrill from bending (if not breaking!) the rules of fashion. I'm over 35, and I still wear my short shorts and leather ankle boots. I don't care that over 35s "shouldn't" wear short shorts or mini skirts. I feel happy, I feel free when I wear them, so I will wear them as long as they make me feel that way.
Where do you find sartorial inspiration?
My best girl, Stevie, the girls at live music shows and of course, the internet at large. I love Free People's social media and I get my fix from their amazing instagram, tumblr and blog accounts. They are a very inspiring brand to me.
What is the difference between fashion and style?
Fashion is what we are told is hot right now. Style is how we wear it now and for years to come. Style is the "you" element to your look. Its the personality, the fun.
Any advice for a woman who is starting to find her personal style?
Stop saying "I could never get away with that", and "I love it on you but it would look so dumb on me". You want to wear it? Wear it! In the words of the sage and talented Wendy Brandes, "Wear What you Want".