This article may contain affiliate links; if you click on a shopping link and make a purchase I may receive a commission. As an Amazon Associate, I earn from qualifying purchases.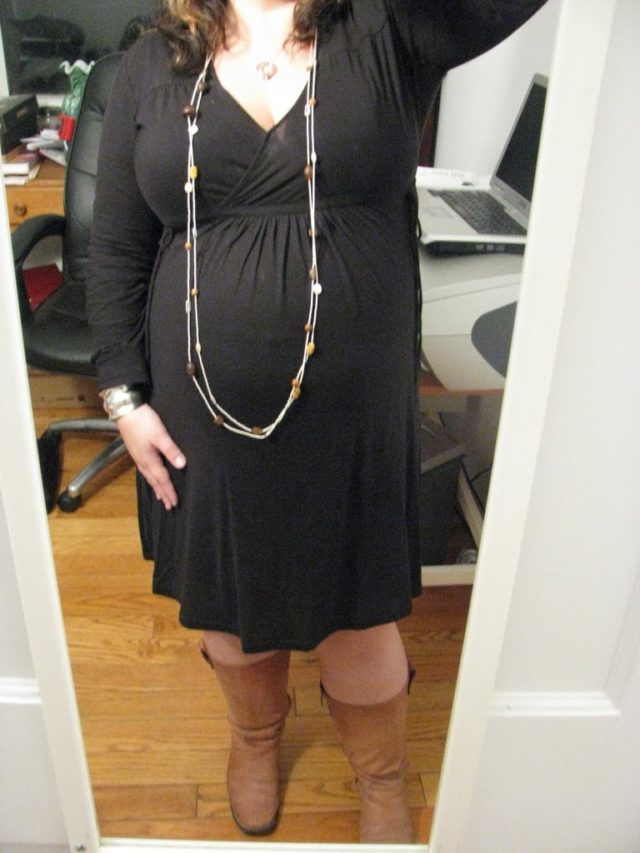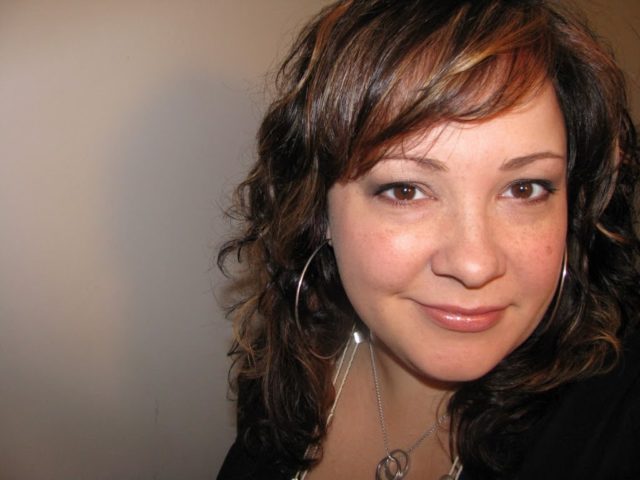 Attire:
Boob Maternity – Black jersey dress
Duo – "Bern" boots in tan
Limited – Bead necklaces
Silver hoops and cuff
Hair:
Washed and conditioned
Air dried sans product
Straightened bangs with round brush and dryer
Small amount Jonathan Dirt to smooth and finish
Beauty:
L'Oreal – True Match foundation in C3
Nars – Blush in Orgasm
Benefit – Lipstick in Bouquet Dive
Clinique – Shadow duo in Like Mink
Maybelline – UltraLiner in Black (very thin line top lash line)
Cover Girl – LashBlast mascara in Rich Black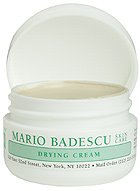 Product Review – Mario Badescu Drying Cream
I have been on the search for some product to replace Clean & Clear Acne Spot Treatment. Clean & Clear WORKS – man, I have any sort of zit – under the skin, whitehead, blackhead, angry red bump… I put some Acne Spot Treatment on it, go to bed, wake up with clear skin. Too bad it's made with Salicylic Acid which I found out causes hives. So anyway for a year I have been looking for a worthy alternative. I have tried a few products with benzoyl peroxide but they have hardly made a dent in my occasional acne. I wonder if it's time, or the product that finally helps the zit disappear.
Well I decided to splurge and bought the Mario Badescu Drying Cream. His Drying Lotion is far more famous, but that is for whiteheads and really angry zits. What I get are usually the under-the-skin bumps that linger for weeks. Reading online, it seems that the Drying Cream is better suited for that type of acne. The descriptions also said this stuff can work as a concealer too. Sweet!
Um yeah, this stuff will nicely conceal if your skintone is the color of a dirty concrete sidewalk. Seriously, the product is the color of mortar, it's dry and ashy looking and no human being on this planet is that color. It does NOT rub in, so you have ashy grayish-brownish-white stuff like calamine lotion on your face. This makes it something you really only want to put on at night, and after your husband has turned off the light. Because of this, I haven't really gotten the chance to properly try it out.
Well thanks to work stress, personal stress, pregnancy and falling off the vegetarian wagon and consuming a cheeseburger the other day, my skin is really unhappy and I am getting red bumps all over my chin, around my mouth and a few near my eyebrows. I gave up on looking cute last night and slathered the problem areas with the Drying Cream. On the bigger bumps, I added cream to make a peak of product; in places that just were slightly bumpy, I smeared a light layer of product. Even with so much application, I hardly made a dent in the tub. I can totally see this same tub of product lasting me for a year or two.
I woke… to almost perfect skin! Most of the bumps were completely gone and the bigger angry ones were just little red mini-bumps. The skin where the product was placed was very dry, but not irritated or flaky. This is great because my skin in the colder months can be very sensitive and temperamental.
So far… this product is worth the cost and is the front runner in regard to being a replacement product for Clean & Clear. Will let you know if it stops working or I get any reactions (other than my husband saying, "what the heck is all over your face?").