This article may contain affiliate links; if you click on a shopping link and make a purchase I may receive a commission. As an Amazon Associate, I earn from qualifying purchases.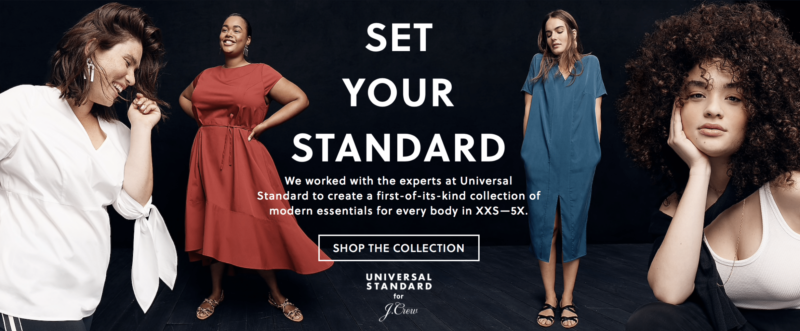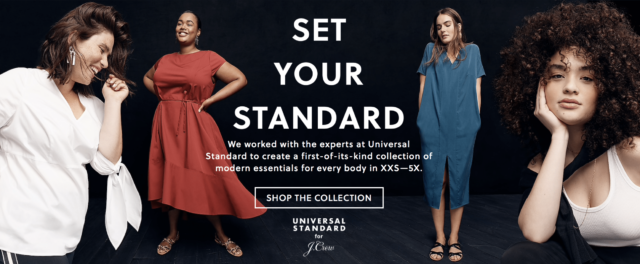 If you've read just a few posts on Wardrobe Oxygen you know I am a fan of Universal Standard. And if you scan through my 13 years of blog posts you'll see many many outfits featuring J. Crew. So you KNOW I was excited to hear that Universal Standard collaborated with J. Crew on a collection of 21 pieces of clothing from sizes XXS to 5X available at J. Crew online and in select stores. I ordered a variety of pieces of clothing from the Universal Standard for J. Crew collection so I could share an honest, unsponsored review.
Universal Standard for J. Crew Collection Review
In Universal Standard, I am a size XS and petite when available, but the Universal Standard for J. Crew collection uses J. Crew/standard sizing. Everything I ordered was in Large Regular (the collection at this time does not have lengths). Overall view, I find the quality quite good. The poplin softens with steam and each washing, is tightly woven, and not the type to collect lint. The ponte is a heavy weight, the jersey is silky and drapes beautifully, the colors are saturated and true to what you see on your screen. Fit I find to be very similar to Universal Standard; if you're familiar with the brand you'll see consistencies in armholes, torso length, and shaping. I specifically ordered a variety of separates in a mix of fabrics to try to get a good feel for the overall collection. What I tried and whether it was a hit or a miss.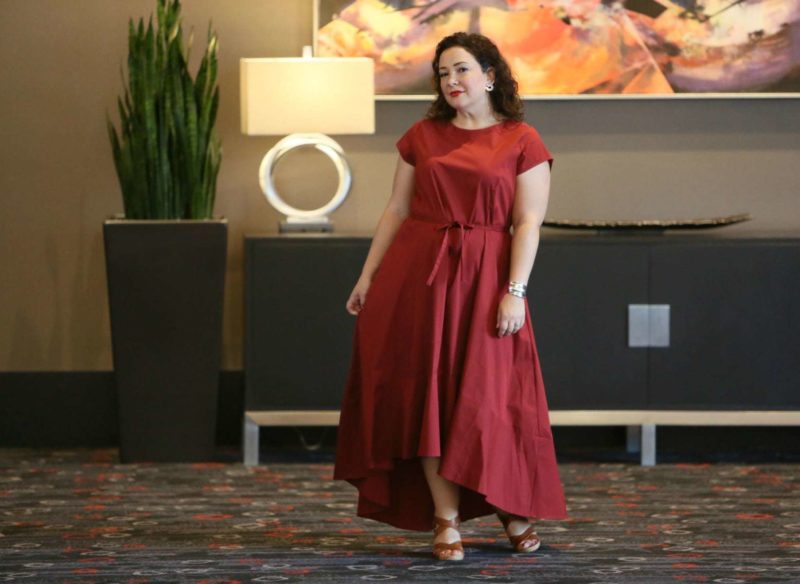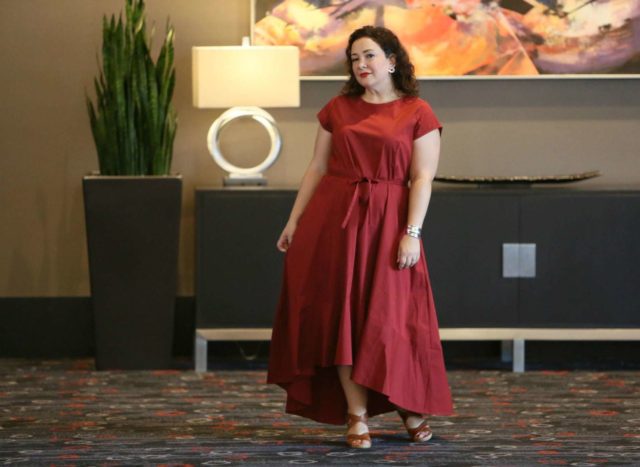 The cotton poplin fabric has a hint of nylon which gives it a bit of stretch and a subtle sheen. The dress has an invisible back zipper and slim ties sewn into seams in the back of the dress that you can choose to tie in front or in the back. The hem has a wide strip sewn to it that gives a bit of flounce. It is a high-low hem; on my 5'3″ self it was mid-calf in front and ankle length in back.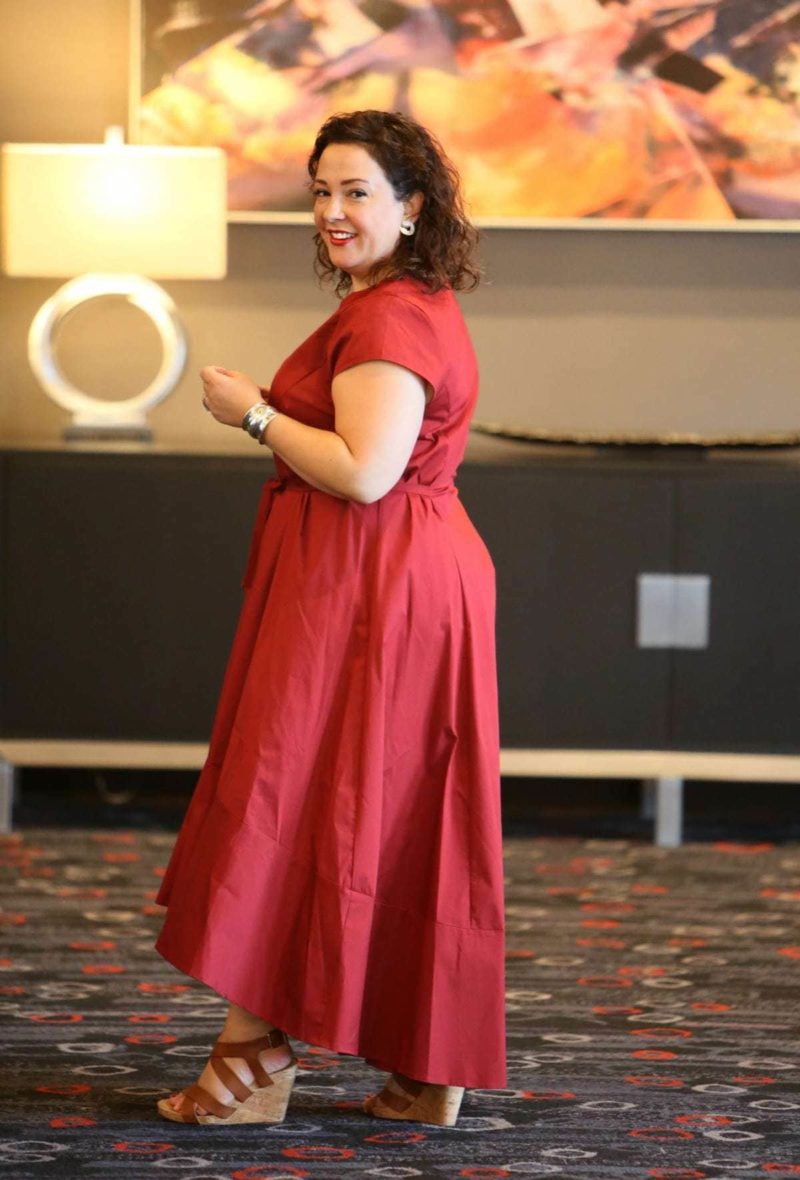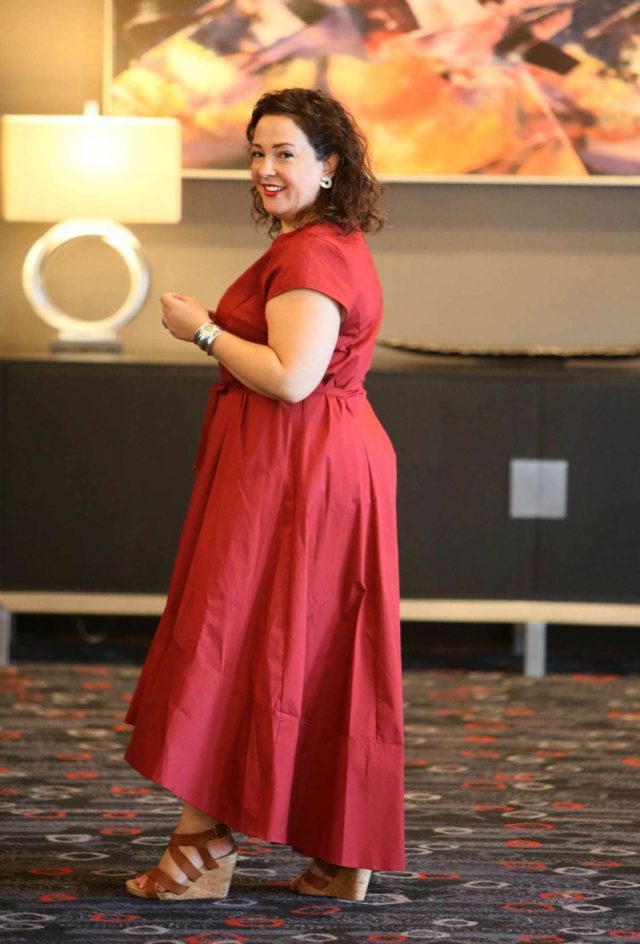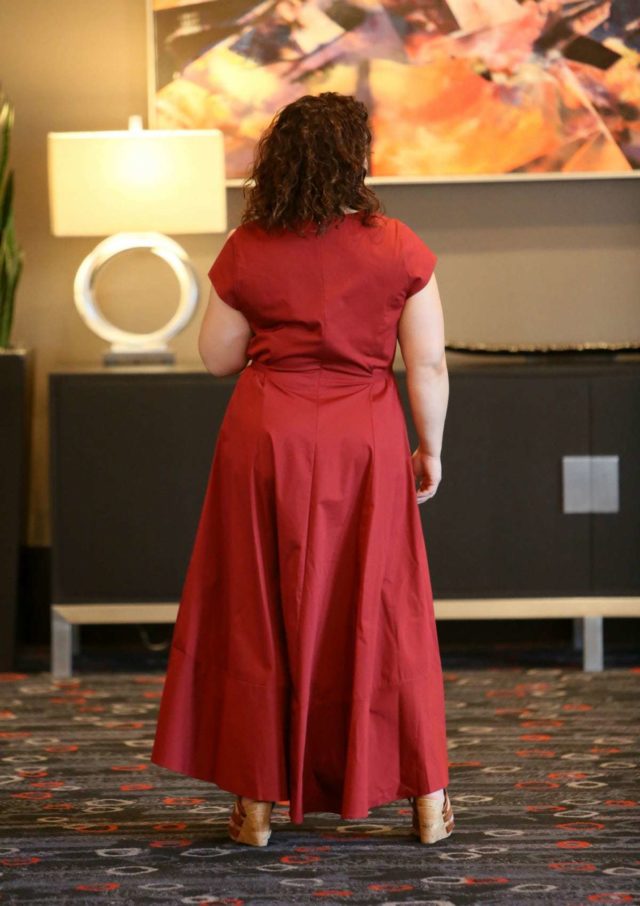 If you read yesterday's post about this dress you'll know I'm a bit conflicted. The color is fantastic, fantastic enough to cloud my vision. This is definitely a dress made for a larger body. It's also a dress where I'm not sure one would wear it. The bottom half is festive and fun, the top is very minimalistic. Too frou-frou for the office, too red for a lot of occasions like weddings, and too casual of fabric for dressier occasions. It would be cute with a denim jacket in the fall, but I didn't keep it and I don't regret it. Returned.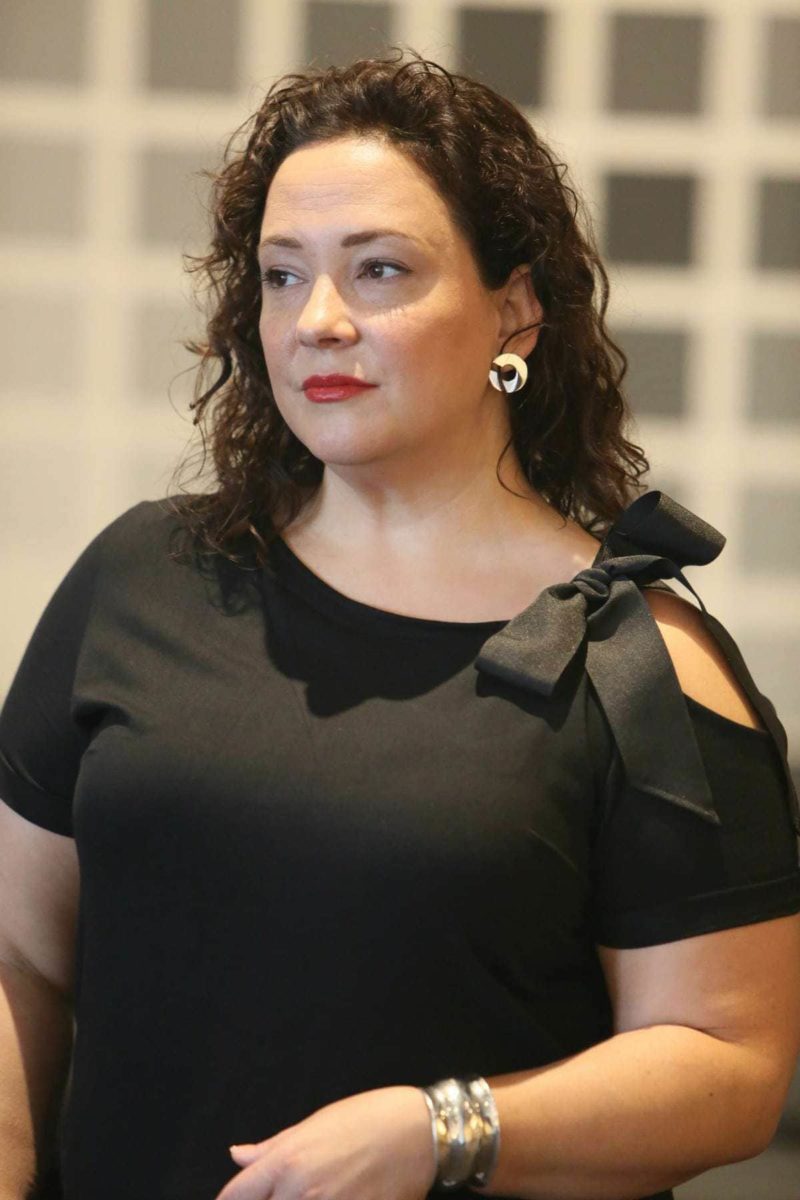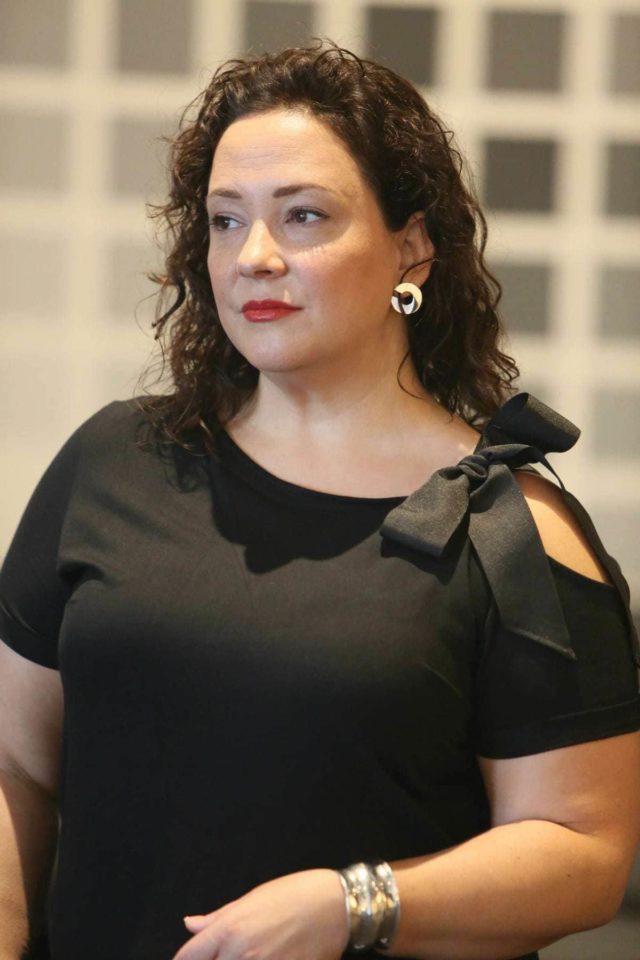 I have this top from Universal Standard and love the idea but hate that the knot doesn't cover a bra strap. I ordered this one thinking it may be an alternative that does properly cover a standard bra. And it does.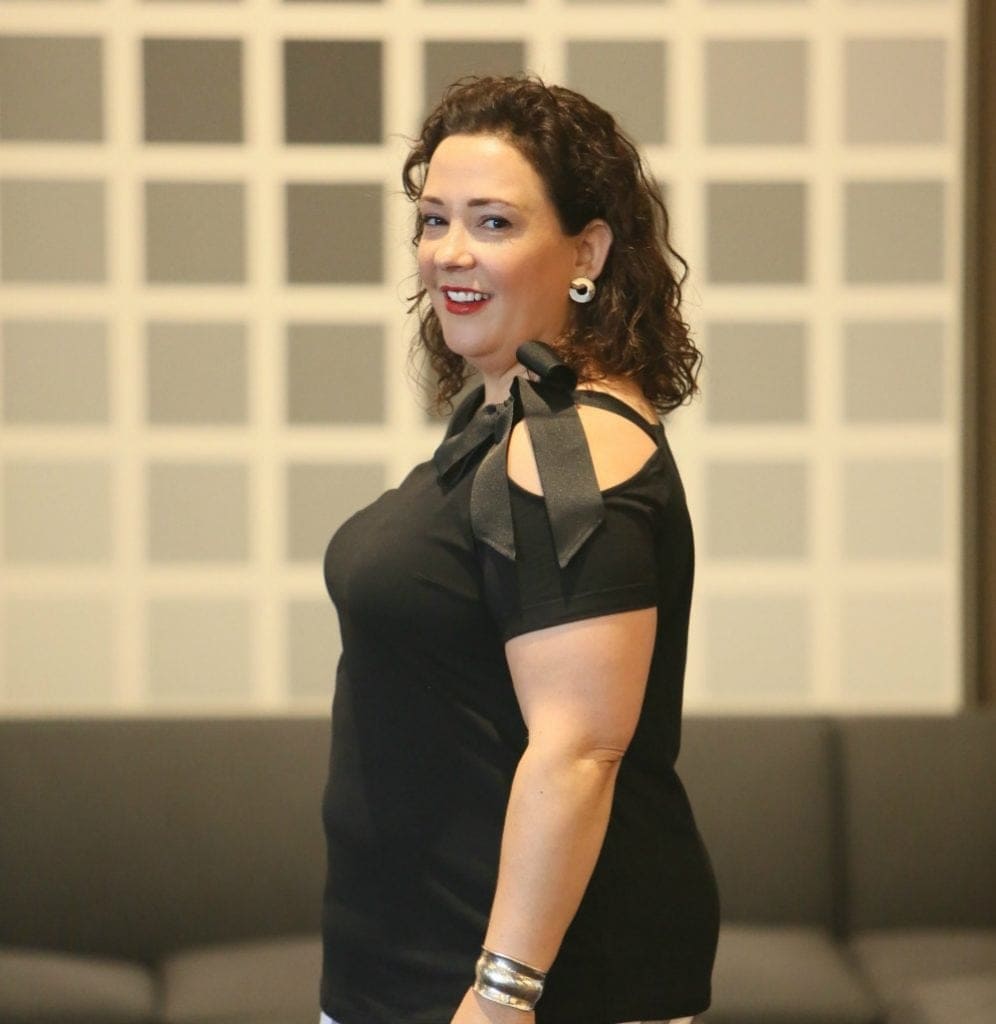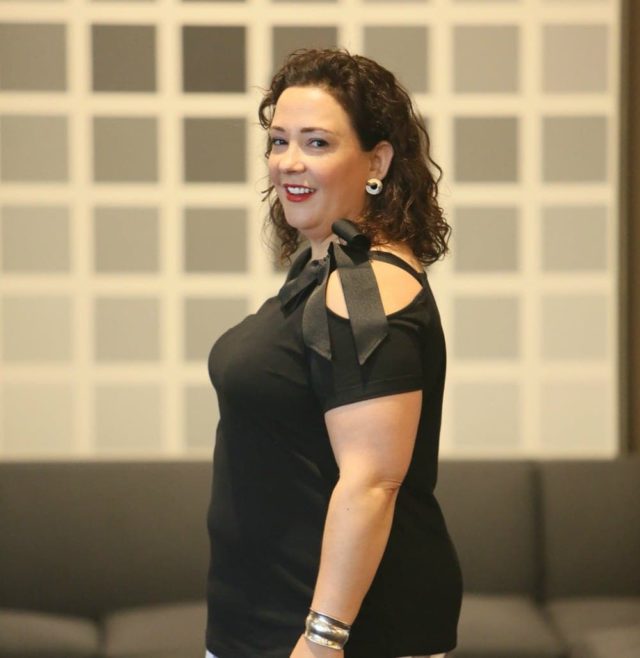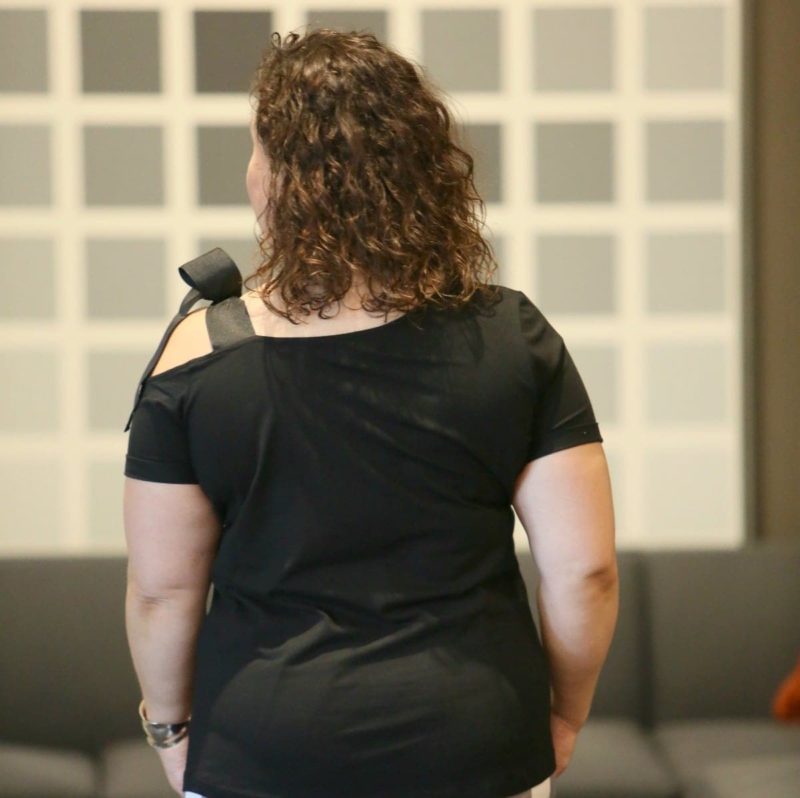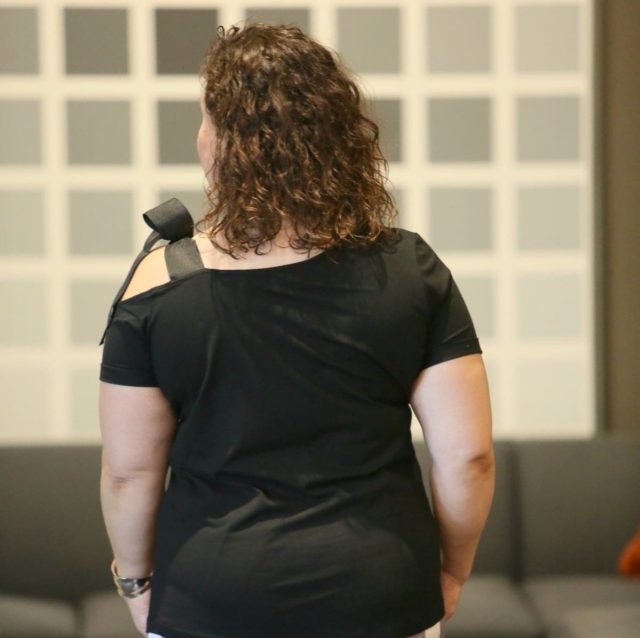 The knit is silky and feels luxe. The bow isn't tied so you can adjust it to your body and personal taste (bow, knot, hold it together with a brooch, etc.). However, this top isn't wowing me. Online it looks like an off the shoulder top with a bow attached; in person, it looks more like a cold shoulder on one side. It's far too long on my body to wear untucked and I wanted something that would look great tucked or untucked. While the quality is stellar the overall effect didn't look as luxe as the pricetag. Returned.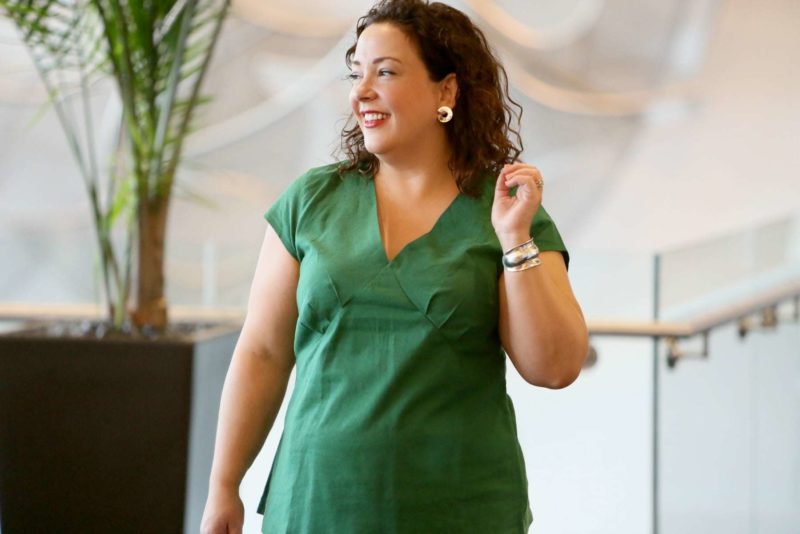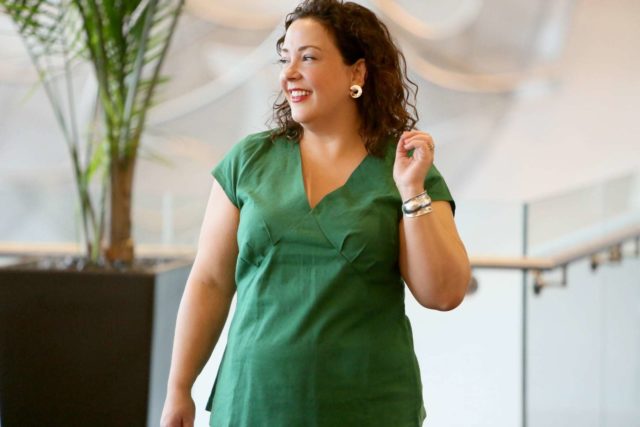 I wanted to know if this was as rich a green as it looked online and it is a gorgeous green color. This is a good weight of linen, I think it would be opaque even in the white color. There's a side zipper but I was able to put it on without unzipping. This is a linen blend of cotton, linen, and a hint of elastane and I found it a bit rough and scratchy but that likely would subside with laundering.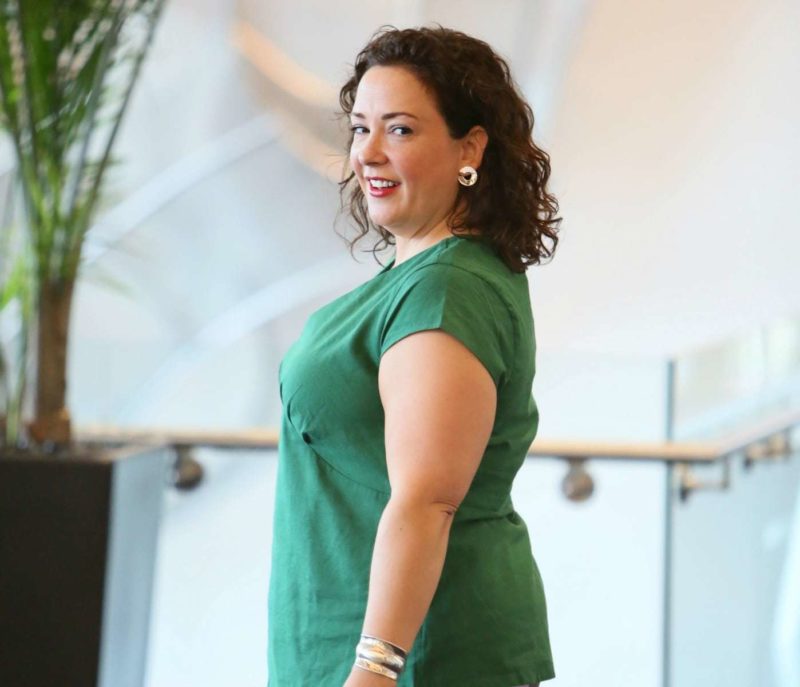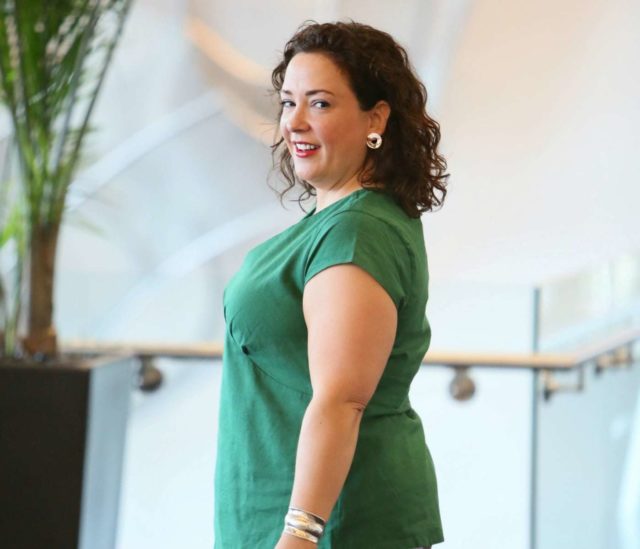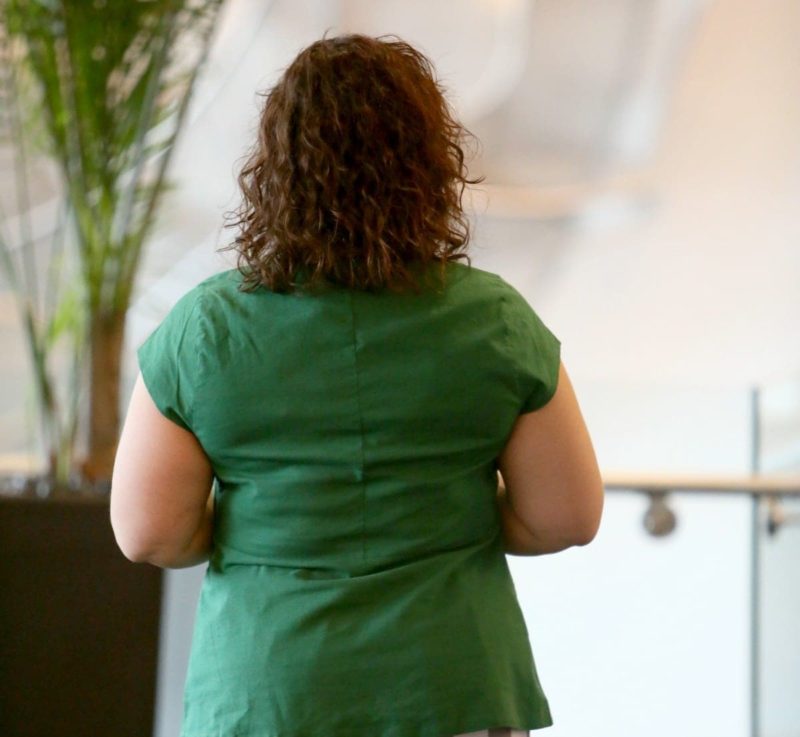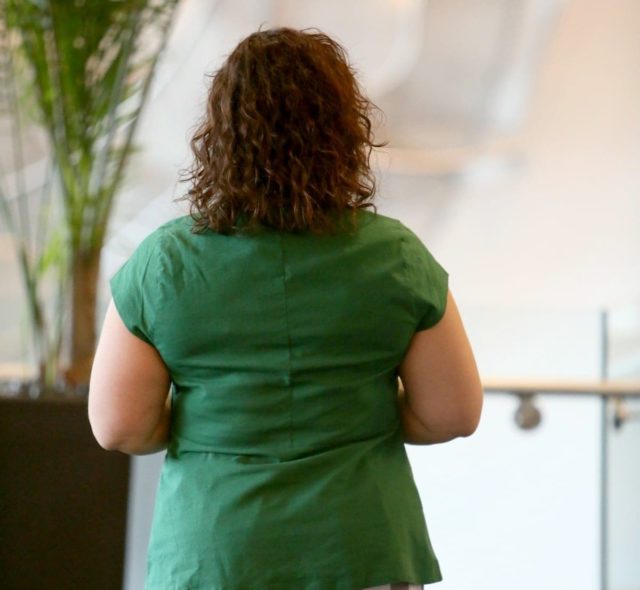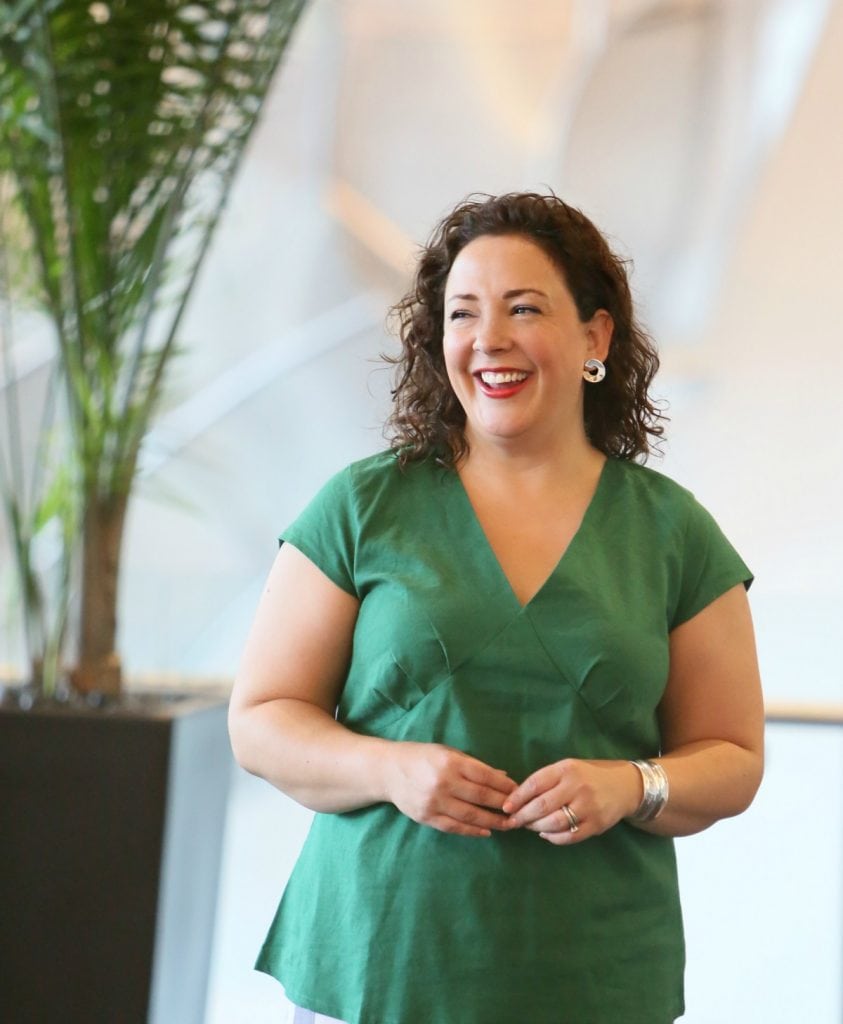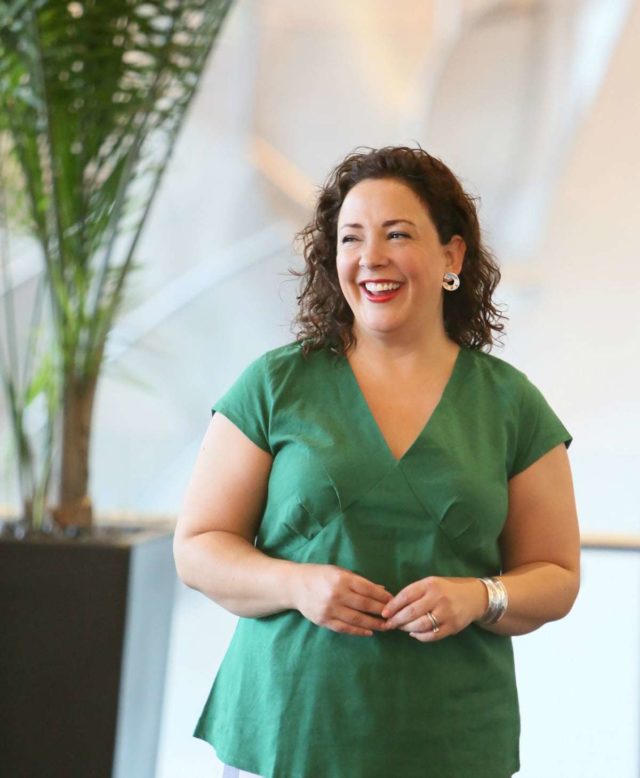 I put this top on and Emerson said I was wearing doctor clothing. And yep, especially in green this top looks like it's scrubs. It's not at all my style for fabric, cut, or purpose. This top, like most of this collection, is made for a taller and larger body. Returned.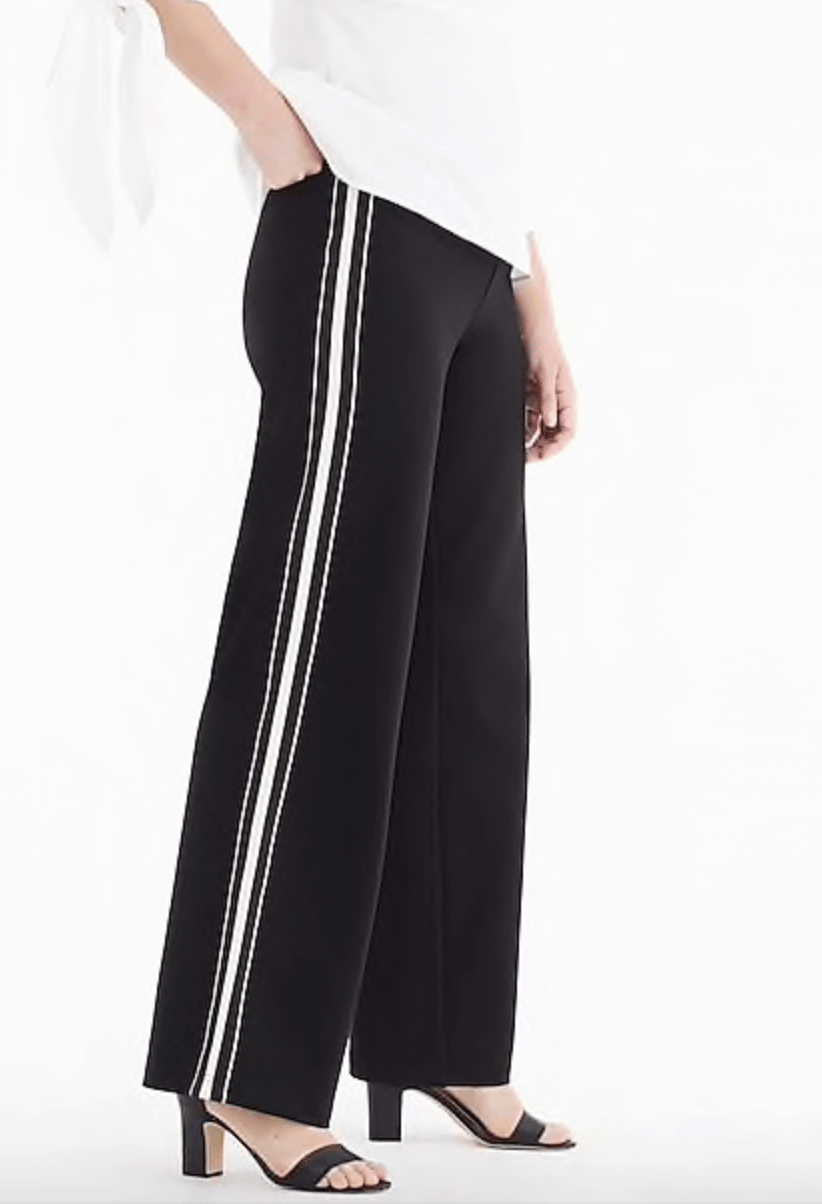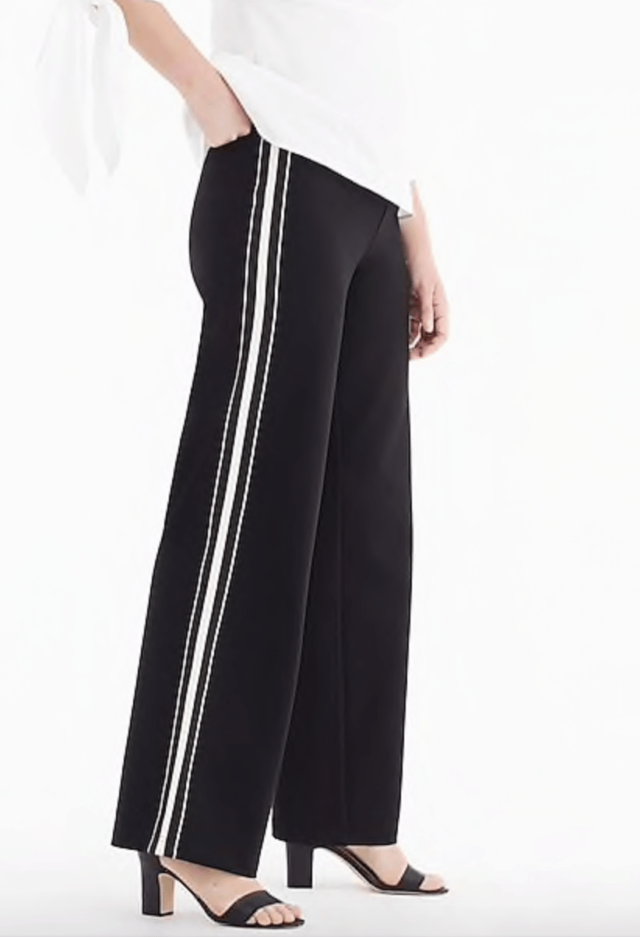 I don't have photos of these pants because they're at the tailor. I liked them so much I took them to be shortened to a better length for my 5'3″ self.
These are a heavyweight ponte that don't show any lumps or bumps. The white stripes are sewn on, they're a woven ribbed fabric (think a glam version of Adidas track pants more than a tuxedo stripe). There are no front pockets, but there are back pockets which keep the pants looking more polished and professional. The waistband is elastic but it's a wide waistband that looks elegant and could easily work with a tucked-in top. These are the kind of pants I often wish I had in my closet – super comfy and easy but they look stylish. I could throw on with sneakers, a t-shirt and denim jacket, or style with a cashmere turtleneck and heeled ankle boots.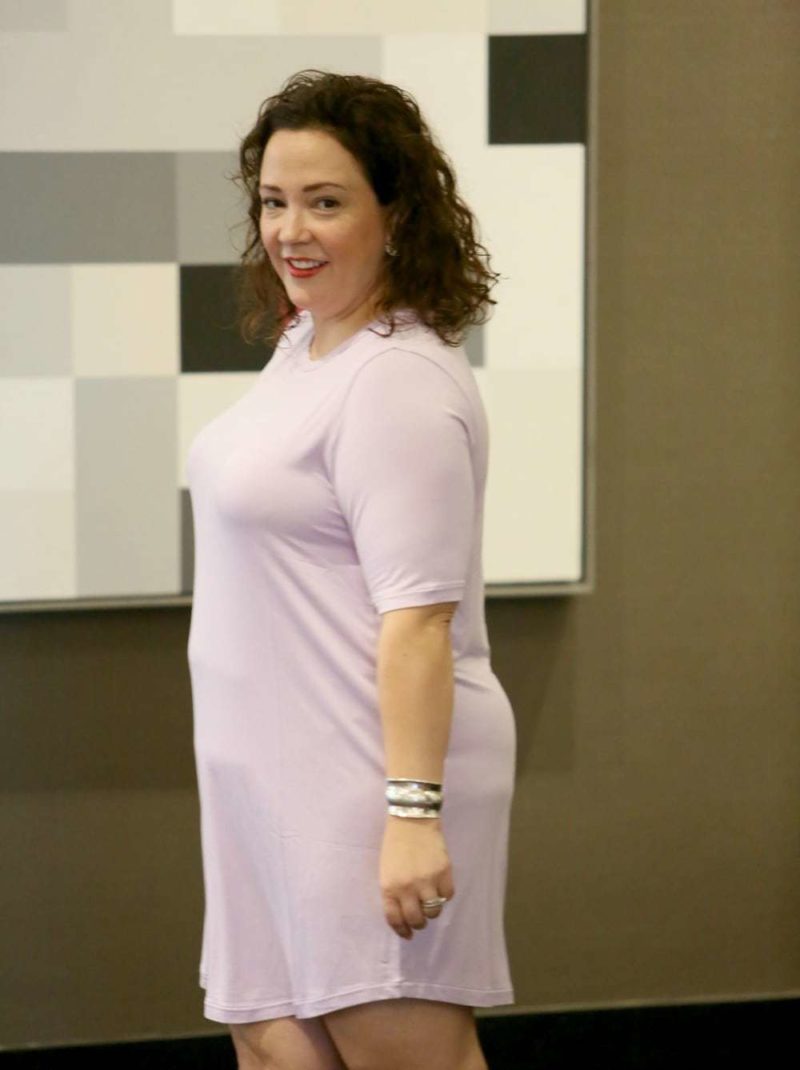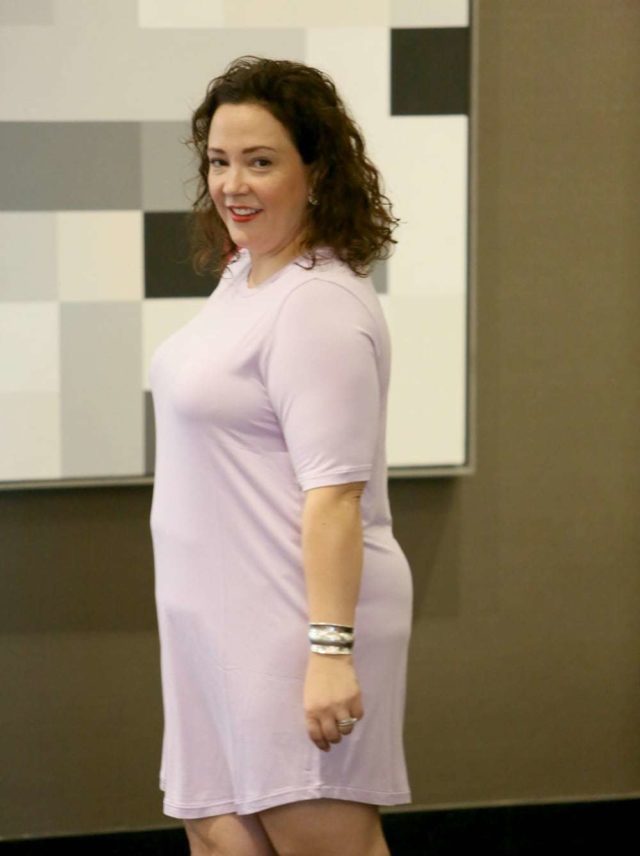 I ordered this knowing it wouldn't work for my height, but I wanted to see the quality and shape. I ordered the lilac because I felt it would nicely show the detail, but it comes in a lot of different colors. This gets good reviews online, and I think again like everything I ordered, it would be a whole different effect on a larger body.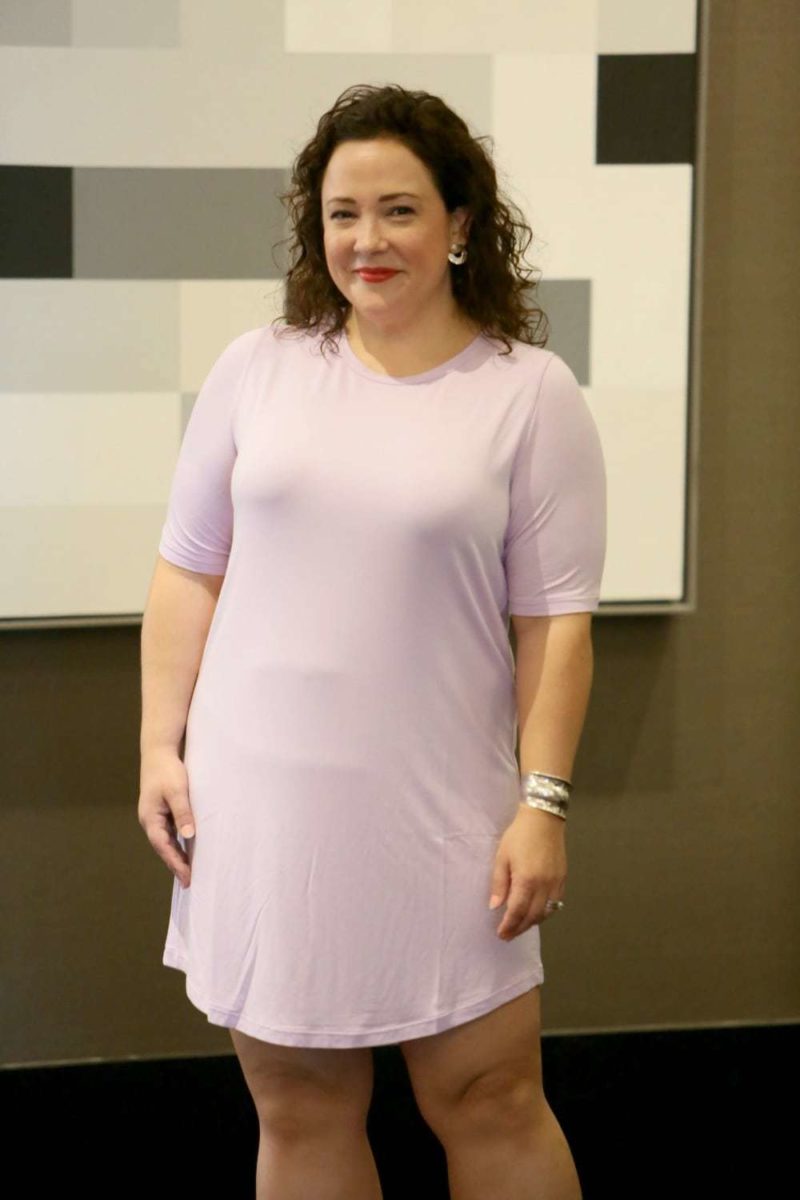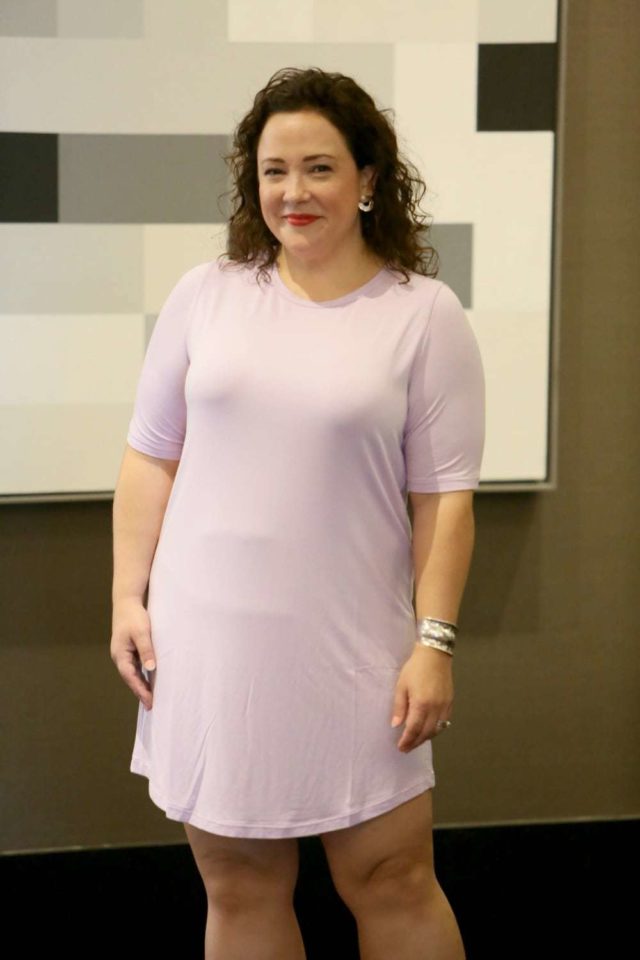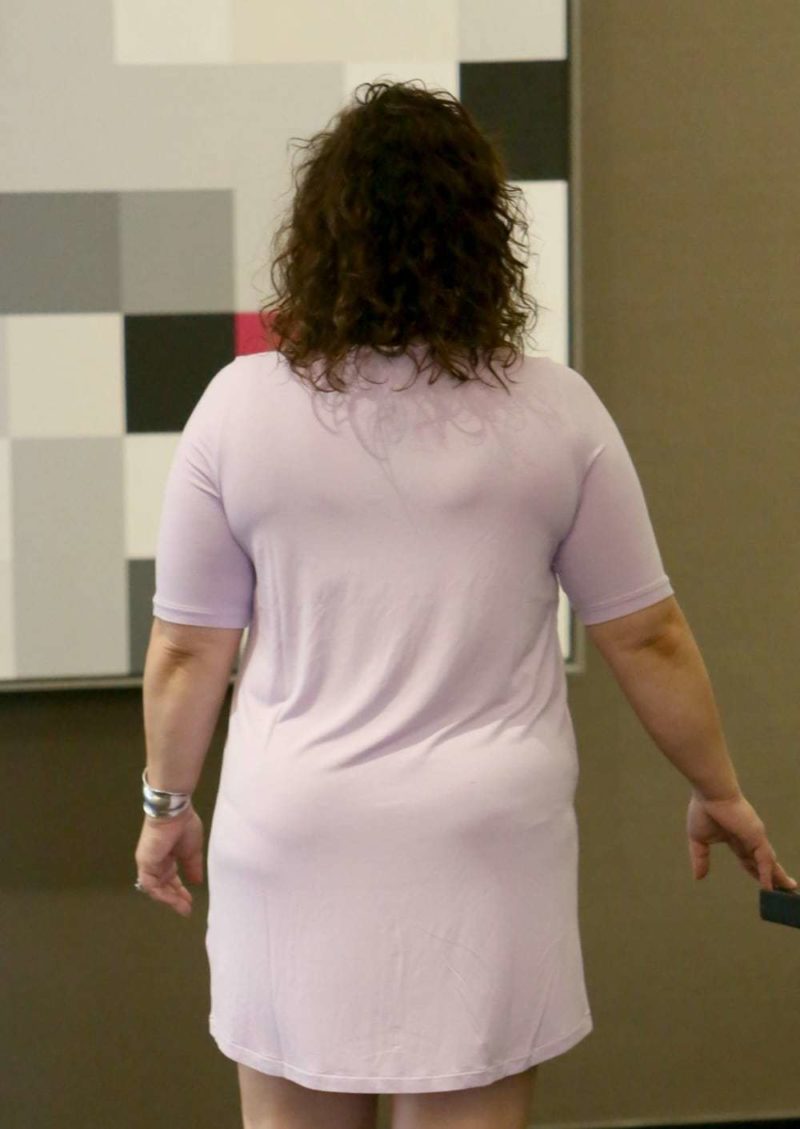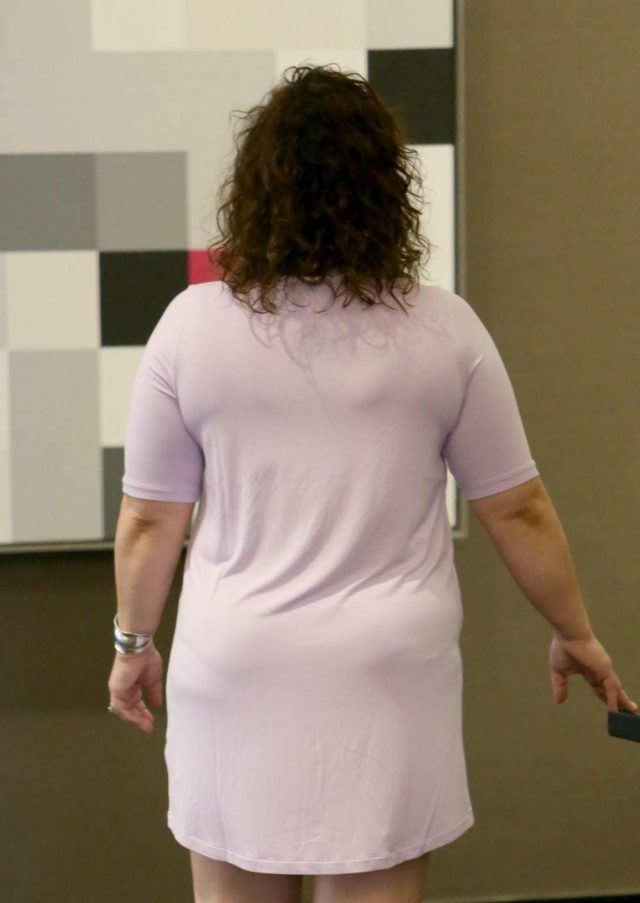 On me, this is a super pricey nightgown. Some online reviews are by people who say they wore this as a dress… I don't recommend that. Even in a darker color, this is a very thin silky knit that will show everything. That along with the curved hem and it just looks too much like a nightshirt. But if you're taller, this is a nice top to wear with leggings, tucked in with pants or a skirt, worn with ankle pants and a longer blazer. The sleeves are fantastic – great length and they look fitted but aren't too tight. If you like it, order it but please please don't wear this as a dress. You can do better. Returned.
My Thoughts on the Universal Standard for J. Crew Collection
I am thrilled that this collaboration happened. It's thrilling to see such an extensive size range at J. Crew and I love that Universal Standard, a brand I love, is the one they collaborated with. The quality is stellar, the colors are rich, the fabrics, for the most part, are lovely. And though this line has sizes XXS-5X, like most of Universal Standard, the pieces are made for someone larger than I am. Not just because the pieces are long on me, but the cuts are made to flatter a larger, curvier body. And that's utterly fantastic. There are too few options for plus size women who desire quality, simple style, a bit of edge; Universal Standard and this collection with J. Crew offers just that. But for me, it was a miss. I am too short, and I desire more styling in what pieces I choose for my closet. But I wouldn't say this collection as a whole is a miss; it could be really fantastic on the right woman. I am just not that woman.