This article may contain affiliate links; if you click on a shopping link and make a purchase I may receive a commission. As an Amazon Associate, I earn from qualifying purchases. 
Last week's trip to Vermont was just what the doctor ordered. I feel so much more calm this week, energized and raring to go. It was also such a special time because it was the first time since maternity leave where I got to spend such a long period of time with Emerson. I love working, but weeks like last week make me realize how much I miss with my busy schedule. I really think this vacation brought us closer and we understand one another more because of it.
This past week was so good for my soul. With the lack of consistent Internet and cell reception, I was forced to disconnect from machines. I went to bed when I was sleepy, and didn't stay up watching some inane reality show or blogging. I ate when I was hungry, not in some mad dash knowing my next chance wouldn't be for several more hours. I didn't feel the need to perform as I do at work, with blogging, with many social situations. I also learned a lot by spending so much time with a two-year old. Emerson taught me many lessons while in Vermont:
If you're feeling cranky or overly sensitive, you probably need a nap.
If you had a nap and are still cranky, you probably need a snack. A slow-burning yet satisfying snack like peanut butter and jelly on wheat bread will do the trick!
Base your wardrobe choices on your life goals. Want to play in the water? Wear blue! Wish you were going to a party? Wear a dress!
Everything is sweeter with a few magic words. Thank you, please, I'm sorry, you're welcome…
There is something extremely satisfying about tossing a rock into a lake.
Say hello to people you pass on the street, it may make them smile and if not… at least it will let them know they are noticed and important.
There's nothing wrong with laughing so hard you snort or cry.
No use crying over spilled milk… or kefir. 
When life gives you spilled kefir, make finger paint!
Music makes long car rides a lot more fun. Singing along to the music makes time fly faster.
Ice cream is a wonderful breakfast food.
And with that, here's some of my favorite pictures from the week: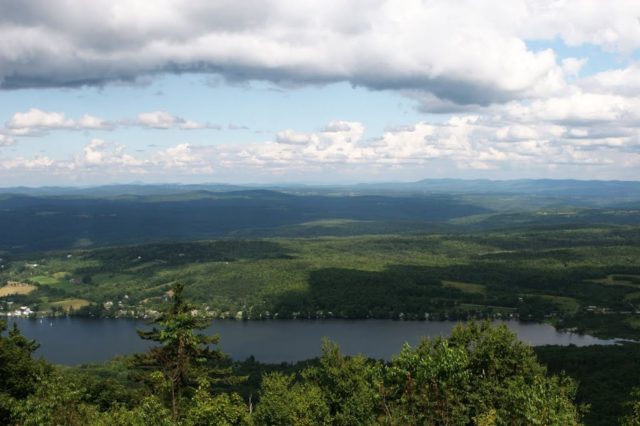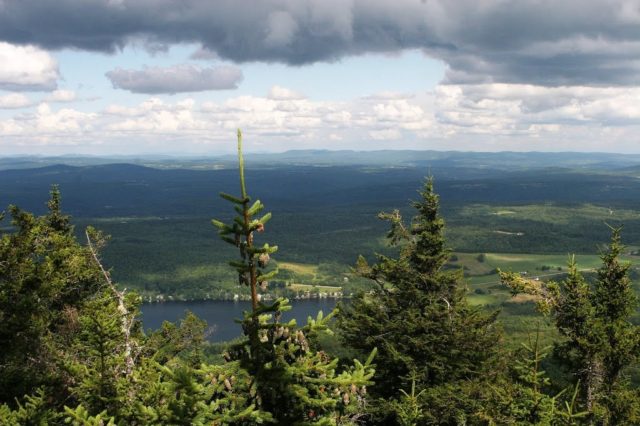 You see those little houses on the edge of the lake?  One of those little houses is where we stayed.  My husband took these pics from the top of Mount Elmore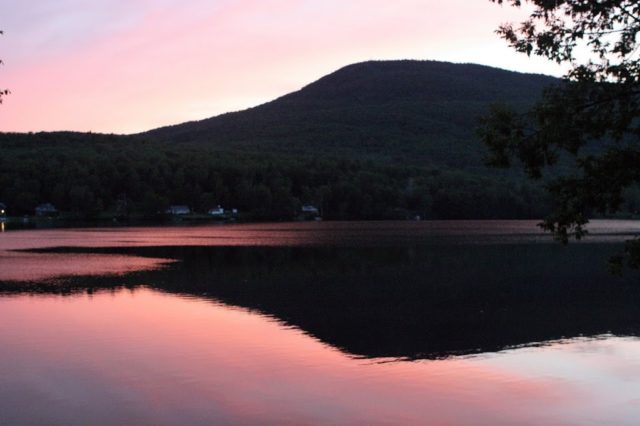 And this is Mount Elmore, view from our rental house's back yard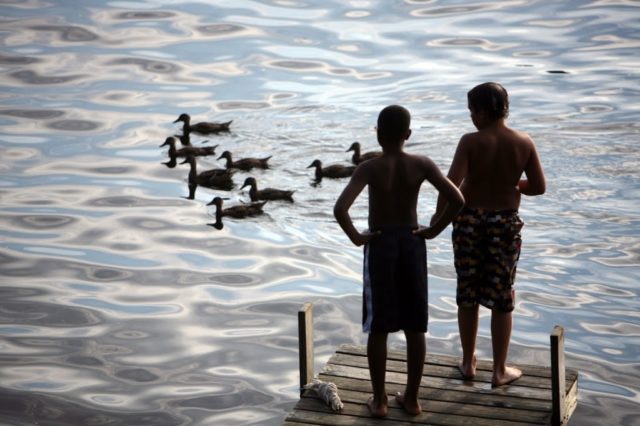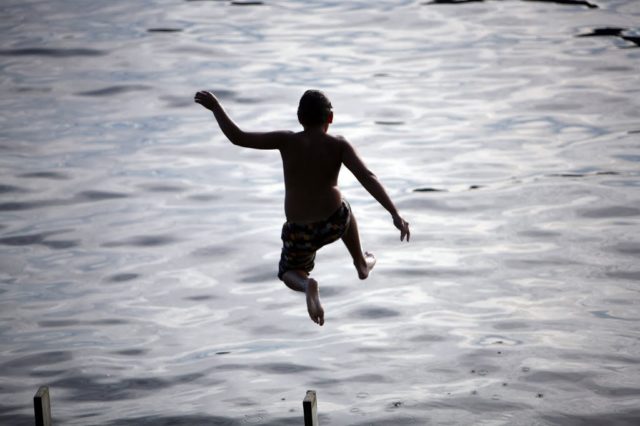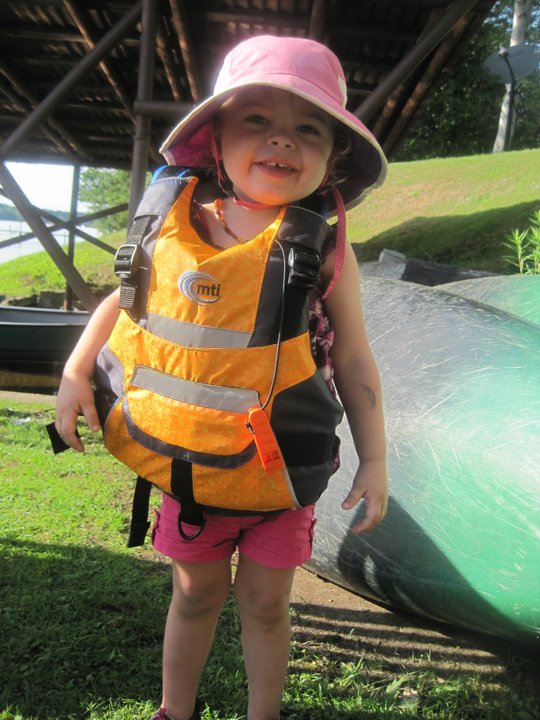 The little ones at the house, enjoying the lake.  First two pics show our cousin's son and his friend, and then Emerson ready for a ride in a canoe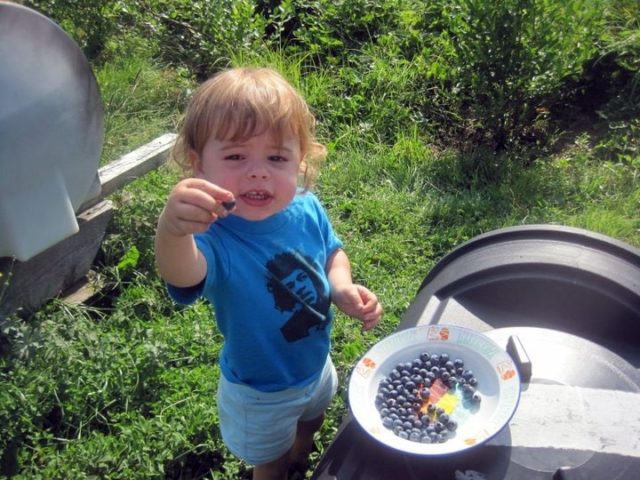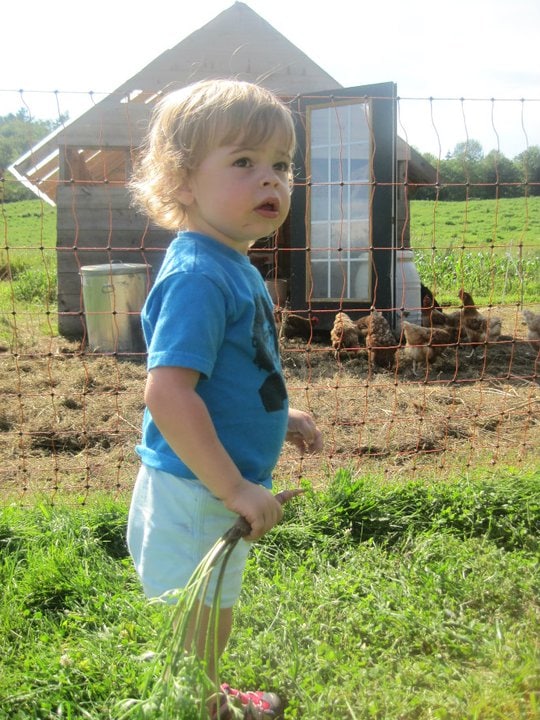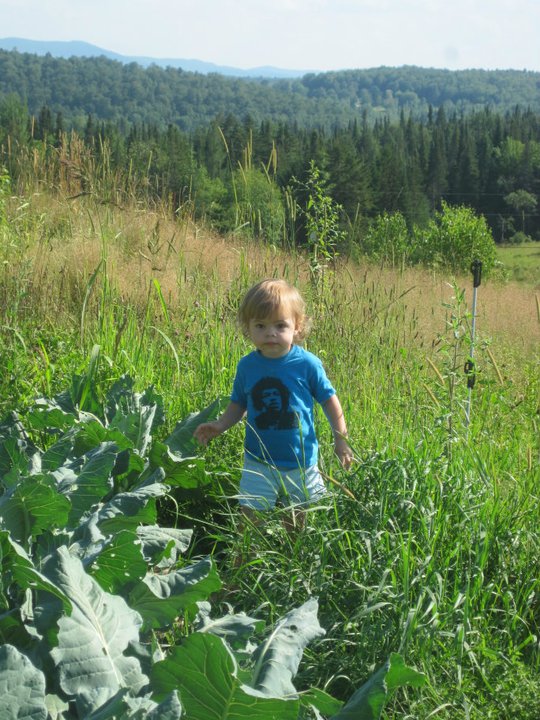 We visited our cousins' farm, where Emerson picked blueberries and gathered eggs.  What was collected was served at our cousins' restaurant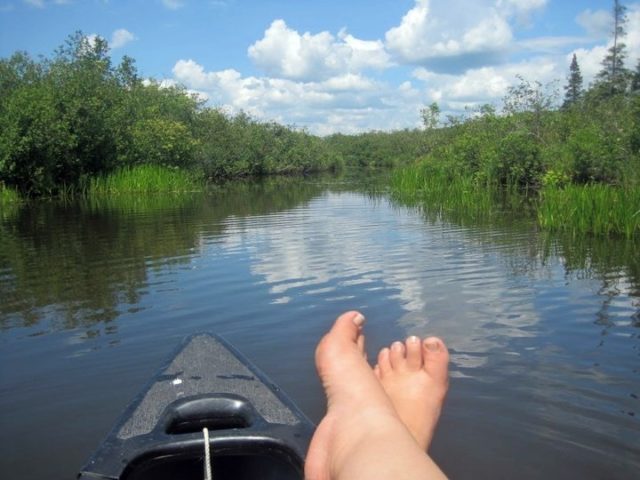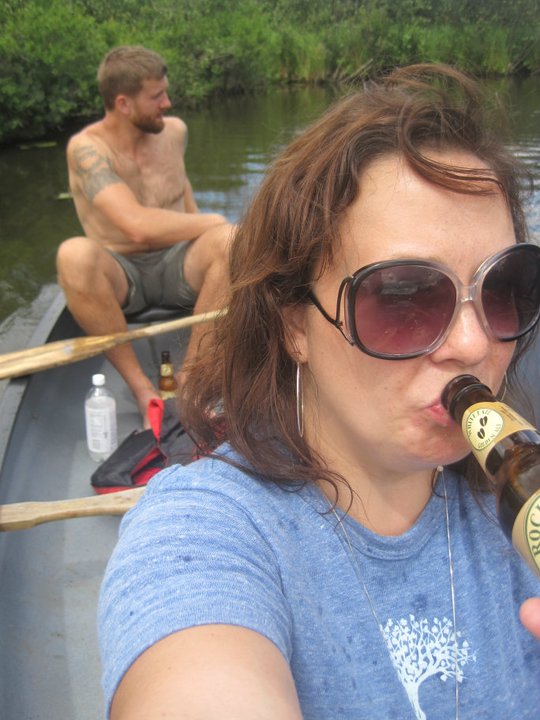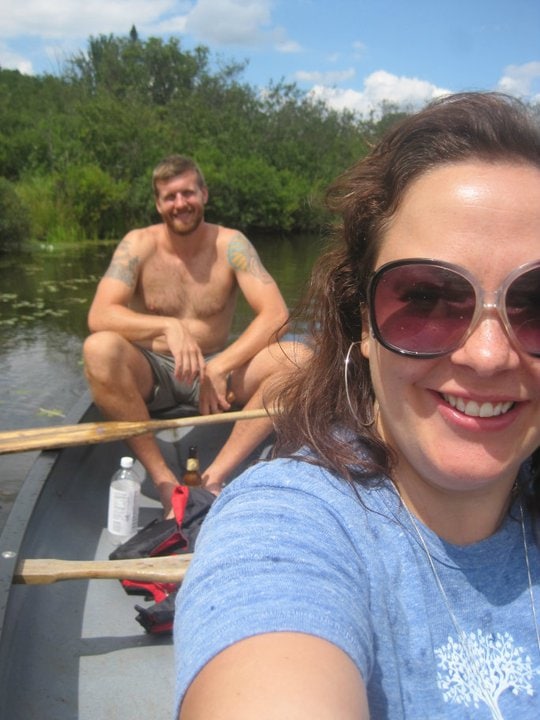 One afternoon the college-aged cousins babysat Emerson (well really the baby monitor while she napped) so my husband and I could go for a canoe ride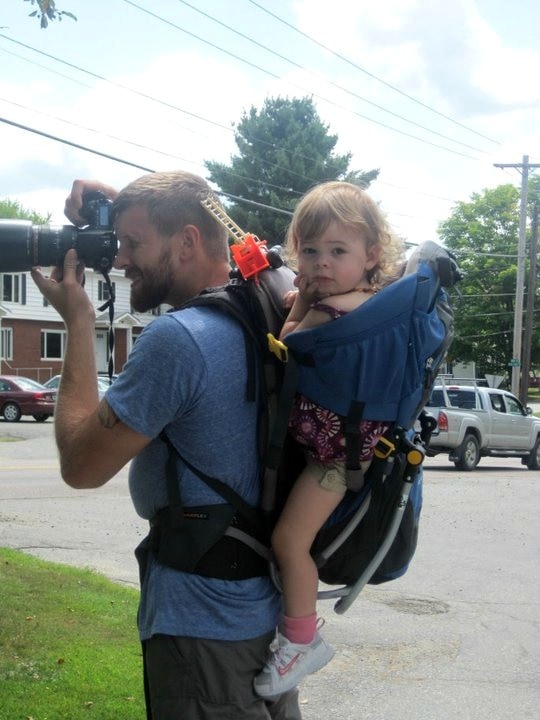 My husband took a lot of pictures… usually with Emerson on his back (he took the pretty shots above of the lake and the boys playing)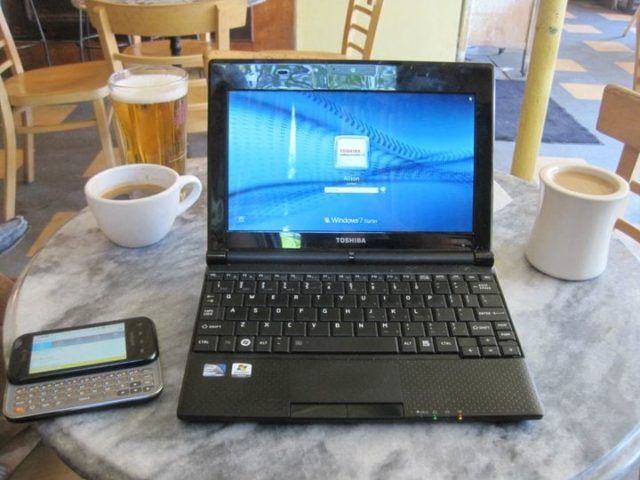 I did break down and visit The Bee's Knees once to take advantage of their wifi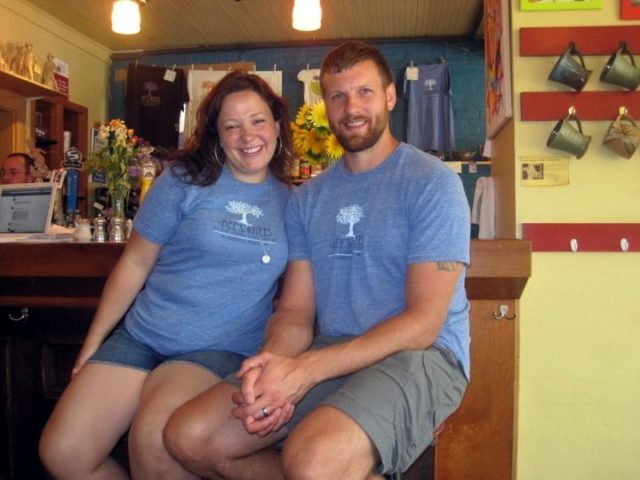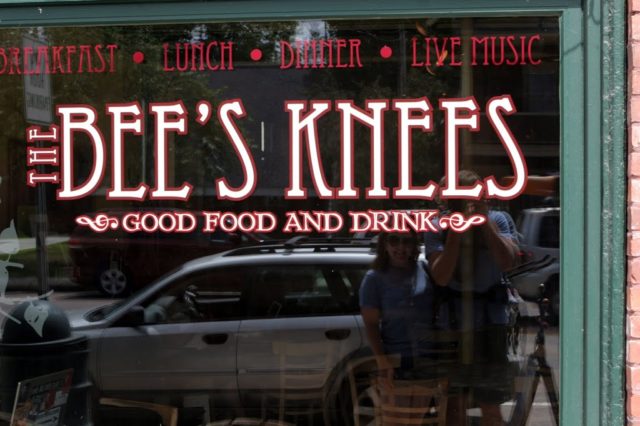 We loved The Bee's Knees so much we got all tourist and bought matching tee shirts. We even got one for Emerson! (see our cheesy self-portrait in the window?  Tourists!)
Emerson isn't a snuggler or a cosleeper, even when she was a newborn.  However, on this trip she was cuddly, snuggly, and one day we even had a family nap.  I caught this just as she was starting to wake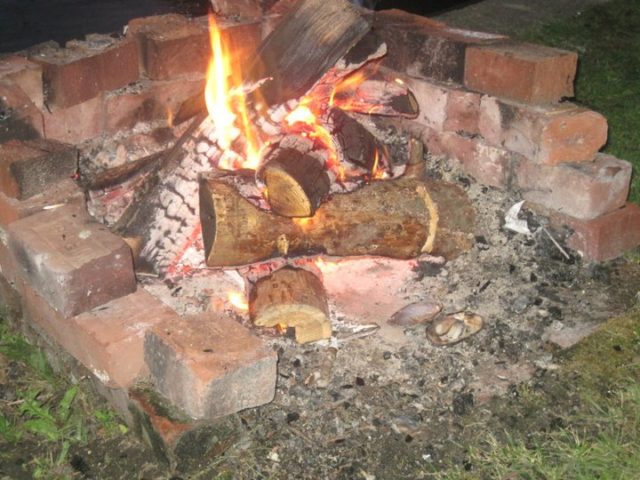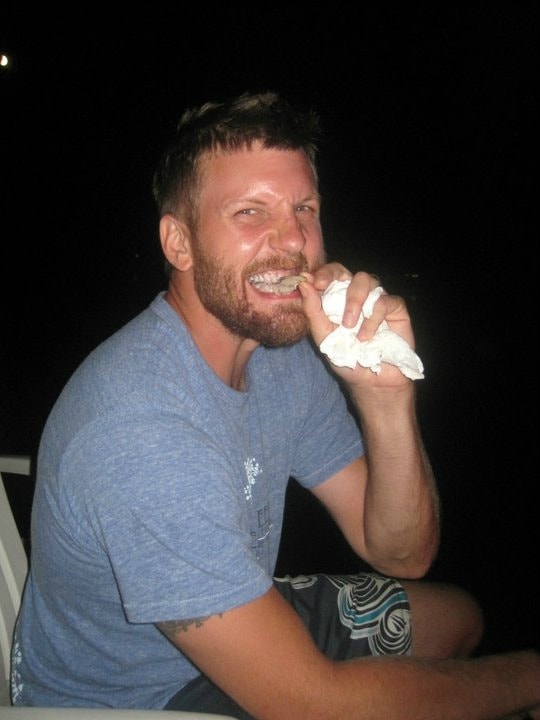 The 12-year old boys were obsessed with the lake mussels, and the last night they cooked one in the camp fire.  My husband was brave enough to eat it, and lived to tell the tale!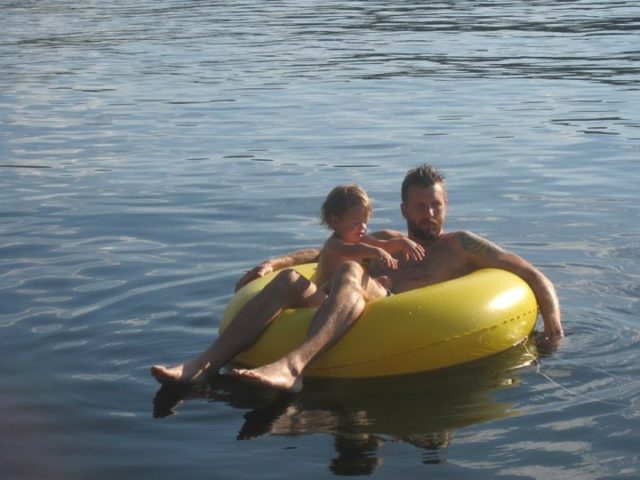 Emerson loved the lake and the last day we had to pry her tooth-chattering self from it to warm her up.  She loved riding in the raft with us, and even jumped off the dock into our arms. We practiced swimming and she had no fear about walking on the mucky bottom of the lake.
Follow Me | Twitter | Facebook