This article may contain affiliate links; if you click on a shopping link and make a purchase I may receive a commission. As an Amazon Associate, I earn from qualifying purchases. 
I have a wedding to go, and ever since the wedding where I dressed fancier than the bride (I wore a simple velvet sheath!) I have a horror of wearing the wrong thing. The wedding is at 4, with cocktails, dinner, and reception to follow, all at the same venue, an "event center." Essentially a ballroom. I did email the bride and she just said "We don't really have a dress code. Not black tie but not sweats and a t-shirt. Well, there's a LOT in between there. Jersey maxidress? Sparkly mini? My feet are likely to be swollen so I'm leaning toward something I can wear flat sandals with, but other than that I'm kind of at a loss what to wear.
Event planners and brides to be… please understand that a dress code isn't snooty or pretentious, it's a helpful guide for loved ones who want to ensure your event is great. A specified dress code will reduce stress on your guests and ensure you don't end up with anyone in black tie or sweats and a tee shirt!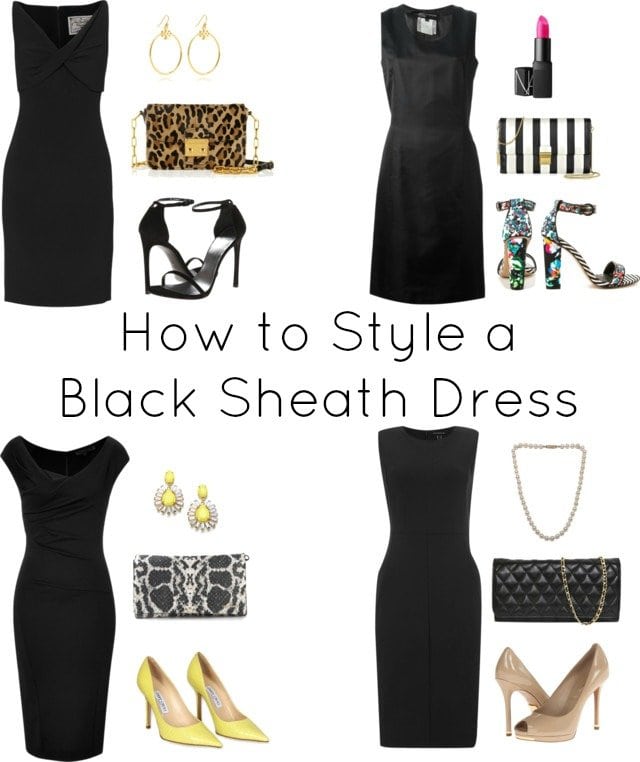 That being said, this is the type of event where I pull out my black crepe sheath dress. Sleeveless, simple neckline, skims the figure, hits the knees; it's simple and easy to dress up or down. For a wedding that starts at 4pm you can accessorize a dress in a multitude of ways to make it look festive yet appropriate for a crowd in khakis or a dancefloor full of sequins.  Of course, the dress does not have to be black, but it's a color you often already have in your closet.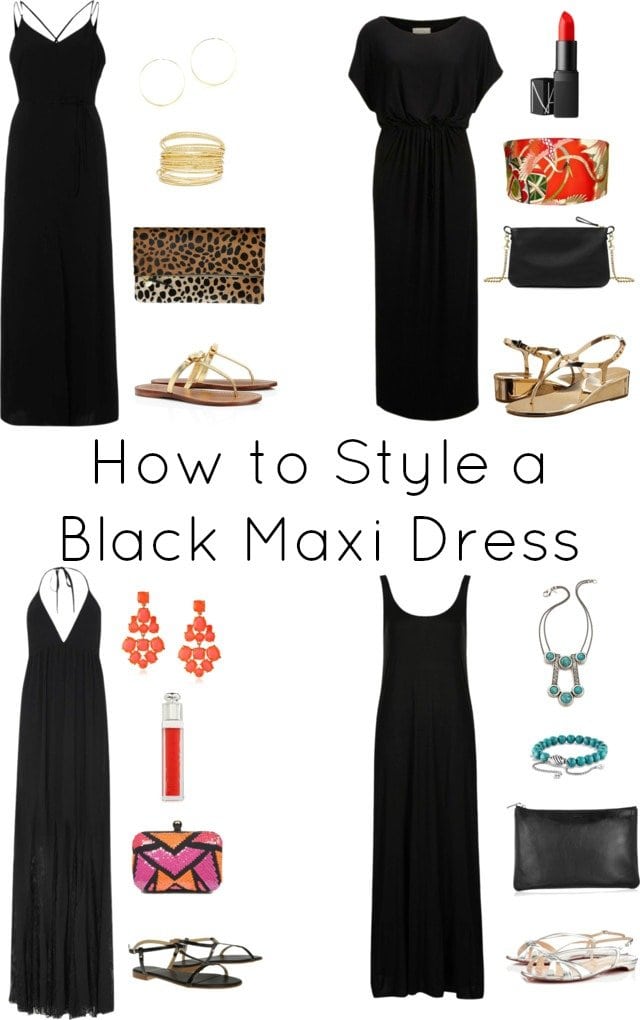 You mentioned the desire to wear flat sandals, and for a wedding at an event center I'd keep flat sandals to a midi to maxi length dress or skirt. While traditional jersey maxi dresses would likely be too casual for a wedding at this hour, one in matte jersey or with a chiffon overlay would be perfect and just as easy to fit in with a more casual or more dressy crowd.  Again, black is not the only color; a bright or pastel hue would be quite festive and appropriate for an August wedding.
Both types of dresses are extremely versatile. A lined sheath in crepe, triacetate, silk, or a blend can be worn to work, dressed up for a cocktail party with strappy heels and sparkly jewelry, or made more casual with nude pumps and wood accessories (see my post on how to style a black sheath four ways). A matte jersey or chiffon maxi dress can also lead multiple lives; I wore a black matte jersey maxi as the matron of honor at a relatively formal wedding, then wore to a garden wedding with gold flat sandals and even wore to a bridal shower with brown sandals and wood and leather jewelry. Not only that, these fabrics are seasonless making a dress purchased in the summer wearable for holiday parties on your event calendar!