This article may contain affiliate links; if you click on a shopping link and make a purchase I may receive a commission. As an Amazon Associate, I earn from qualifying purchases.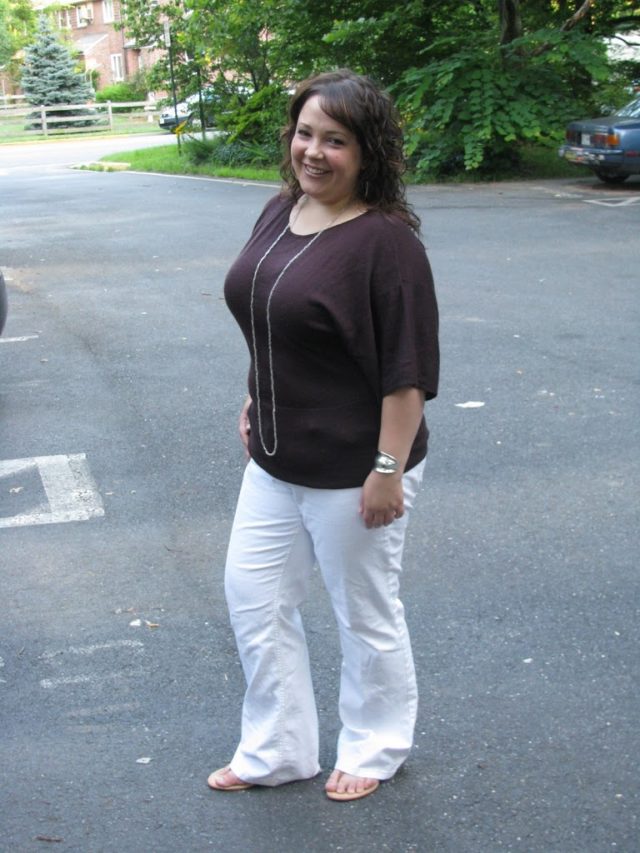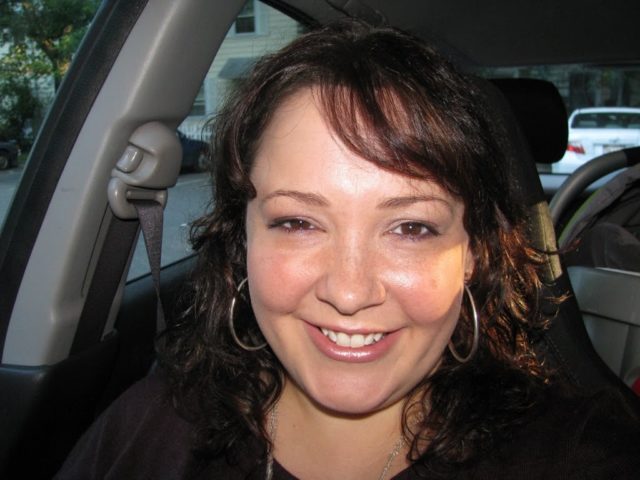 Attire:
Ann Taylor Loft – Burgundy dolman-sleeve sweater tunic
Ann Taylor – White jeans (fit much better with a good washing and drying)
Lands End – Tan leather sandals
H&M – Silver bead necklace
Silver hoops and cuff
Beauty:
Laura Mercier – Foundation Primer, Tinted Moisturizer in Sand
Cargo – Matte BeachBlush in Tenerife
Stila – Eye shadows in Kitten and Barefoot Contessa
Cover Girl – LashBlast mascara in Rich Black
Benefit – Lipstick in Bouquet Dive
Hair:
Frederic Fekkai – Luscious Curls Cream
: I added this after washing and conditioning, and dried the bangs. I wish I hadn't dried the bangs because it wasn't necessary. This stuff gave me the most amazing ringlets and shine and I still had it at the end of the day. My straight bangs looked stupid with such curls. The picture shows my hair still damp.
I have been looking for something to work with my thinning hair that will hold curl and not require a hair dryer or hairspray. A friend recommended Luscious Curls Cream and I am glad she did because I really like it thus far. not heavy, hair doesn't get greasy, and makes great curls without frizz or stickiness. I am NOT happy with the ingredient list (parabens), but I am finding it pretty hard to find hair products that don't ravage my hair and aren't full of scary chemicals. Hey at least it rates better at the Cosmetics Database better than Jonathan Product which is something I have been using for a while…
My goal is to check things on the Cosmetics Database before I purchase it to see how it rates and why. Lots of things on there get high ratings for essential oils and natural fragrances, and I don't have skin that is sensitive to those things. But I do worry about all the crazy chemicals. I will use up what I have, and won't buy something that won't work because it rates low, but I hope to find quality products that are low on the toxicity/scariness scale.
For those of you with kids, I encourage you to check their personal care products on the Cosmetics Database. It is a bit scary. We ended up getting rid of 90% of the care products that Emerson received as shower gifts because of the high levels of toxins (hello Johnson's products!). It's easy to find other products that works just as well for your little ones, even at local drug stores and Big Box retailers like Target. Icky ingredients aren't good for any of us, but it is especially bad for our little people with more sensitive skin, those babies with skin that absorbs things more easily, have little immune systems and big futures.