This article may contain affiliate links; if you click on a shopping link and make a purchase I may receive a commission. As an Amazon Associate, I earn from qualifying purchases.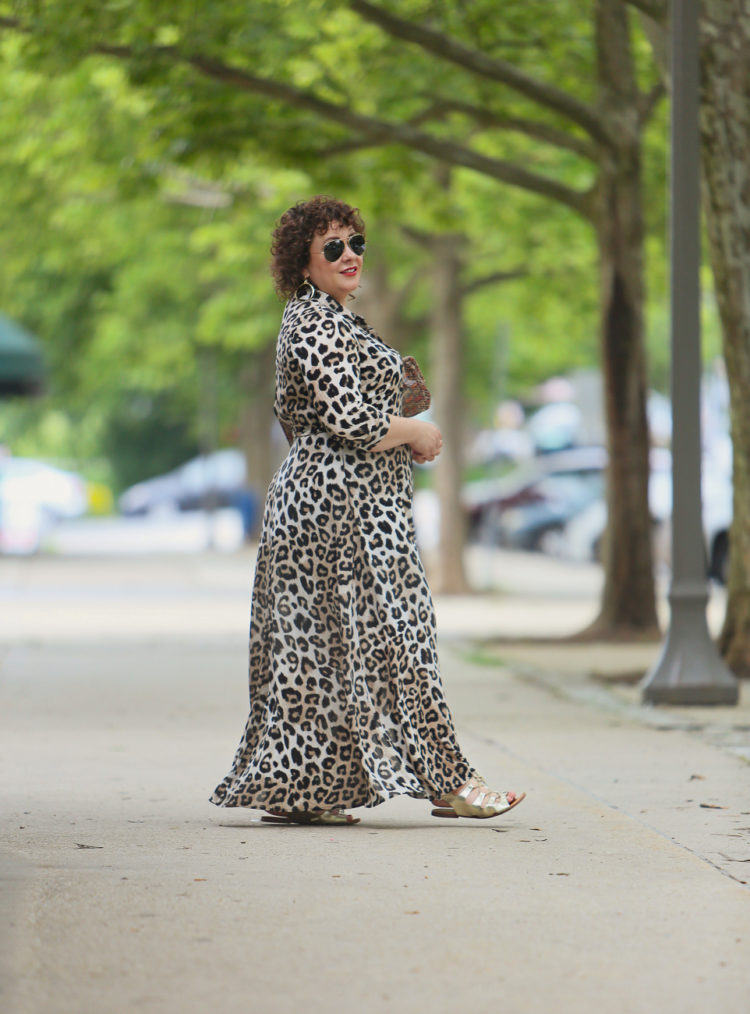 I began this discussion yesterday on Instagram, but here on the blog, I can write more. It's also far easier for me to share my thoughts with both hands on the keyboard instead of attempting to be coherent with two thumbs. I am 5'3″ tall, the average height of an American woman in 2019. I am also a 14, which is pretty close to the average American woman clothing size of 16/18. Then why is it so hard for me to find clothing that fits my relatively average body?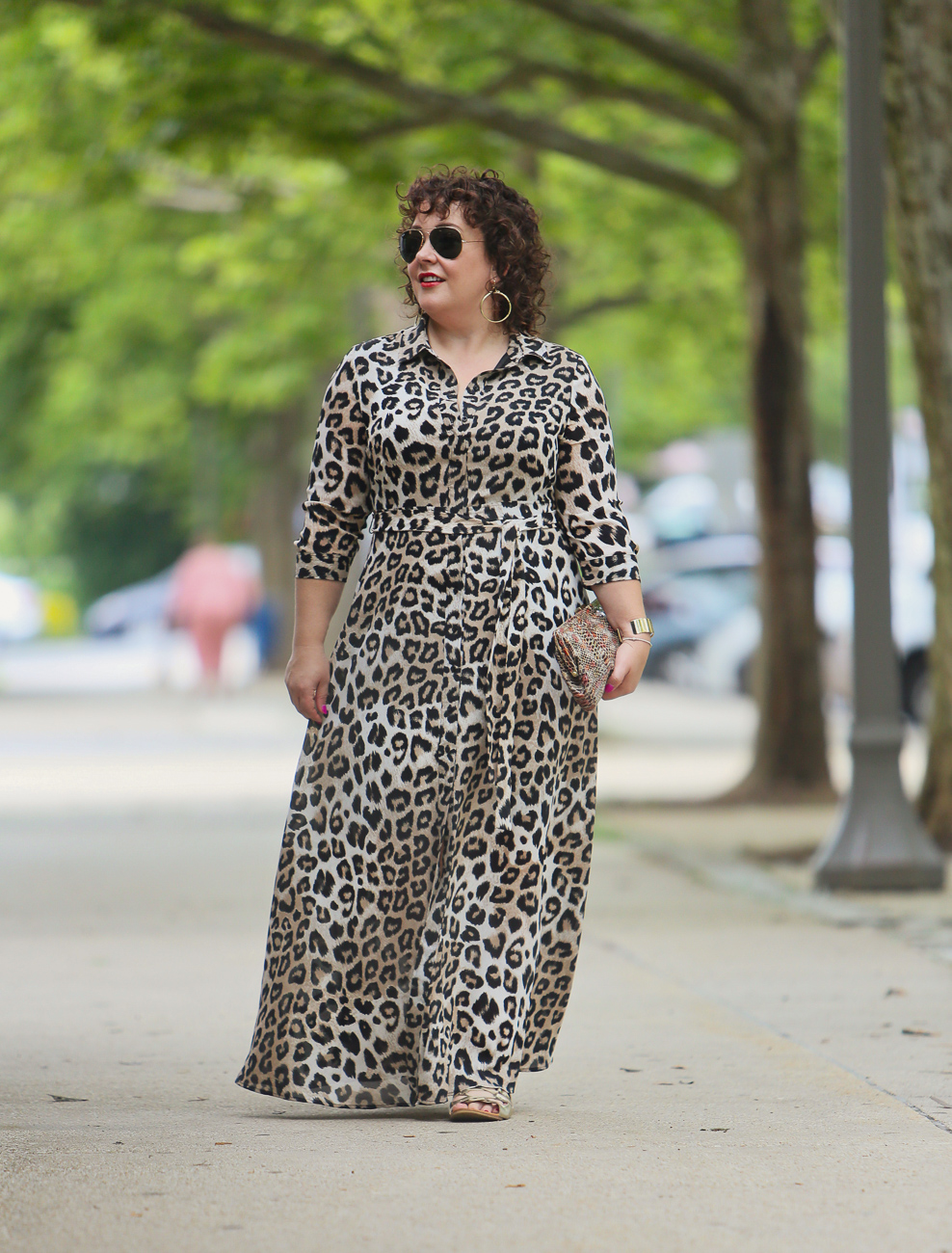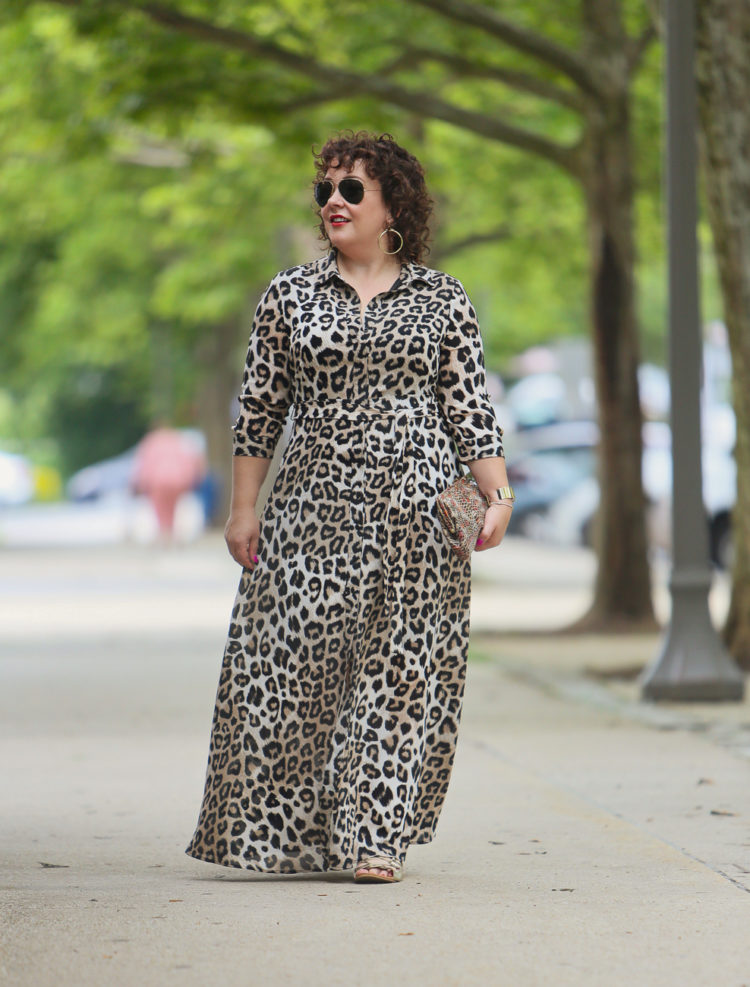 dress | sandals | earrings | bag | sunglasses | lipstick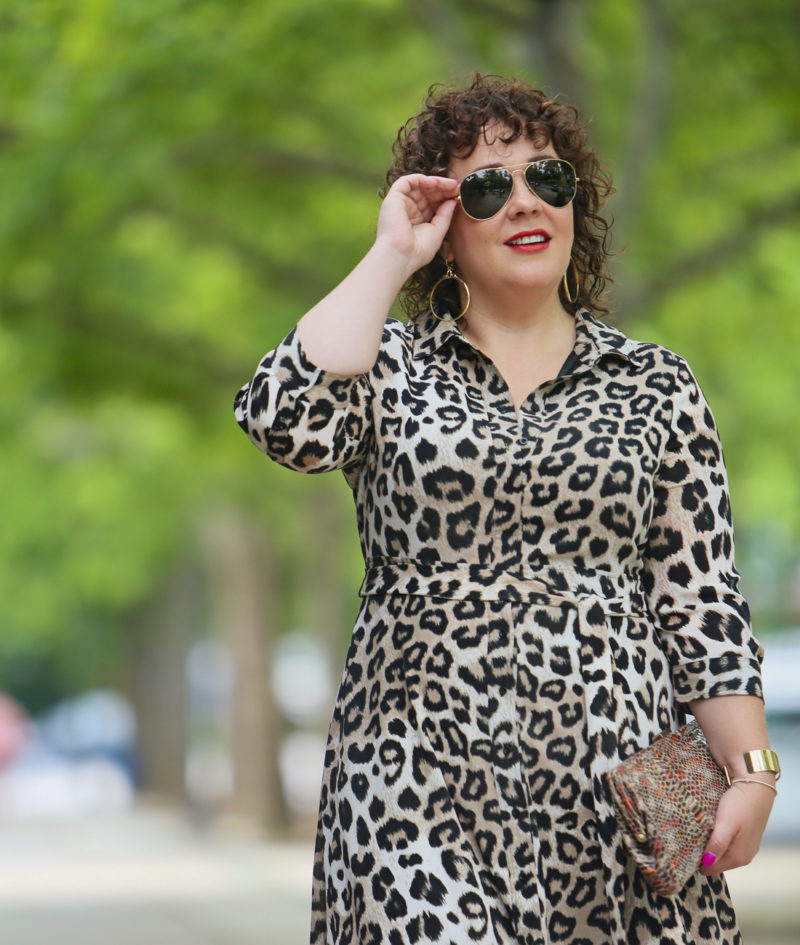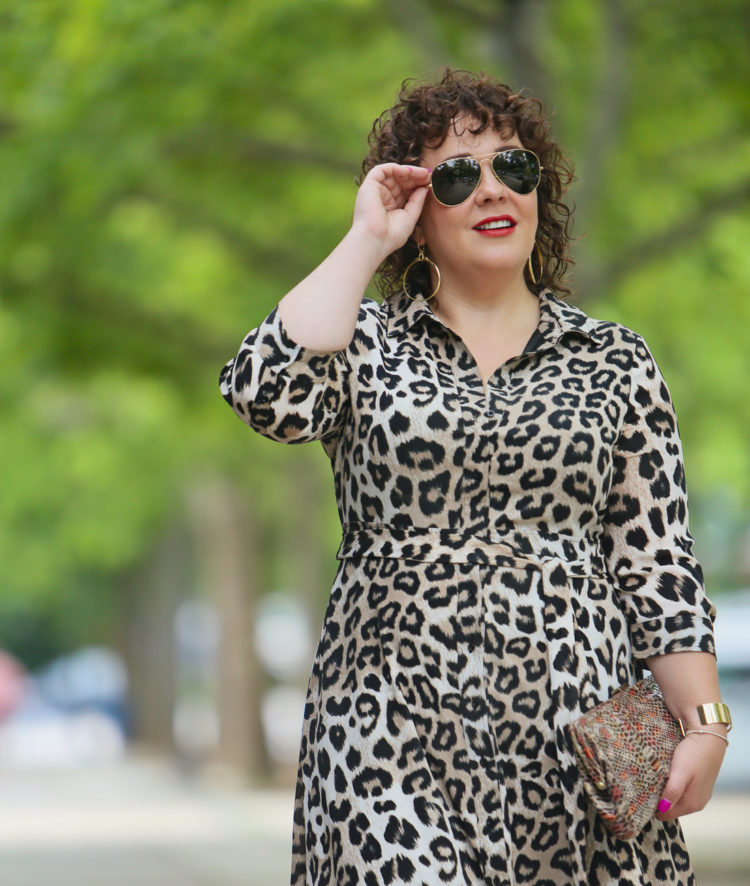 Dress: Banana Republic (14 petite) | Shoes: Bella Vita | Sunglasses: Ray-Ban | Bag: Very old from Hobo; sorta similar | Earrings: Domain Luxe Portrait Hoop Earring c/o REALM | Bracelet: Large Chloe Cuff c/o Jenny Bird | Lipstick: L'Oreal in Matte-Traction Red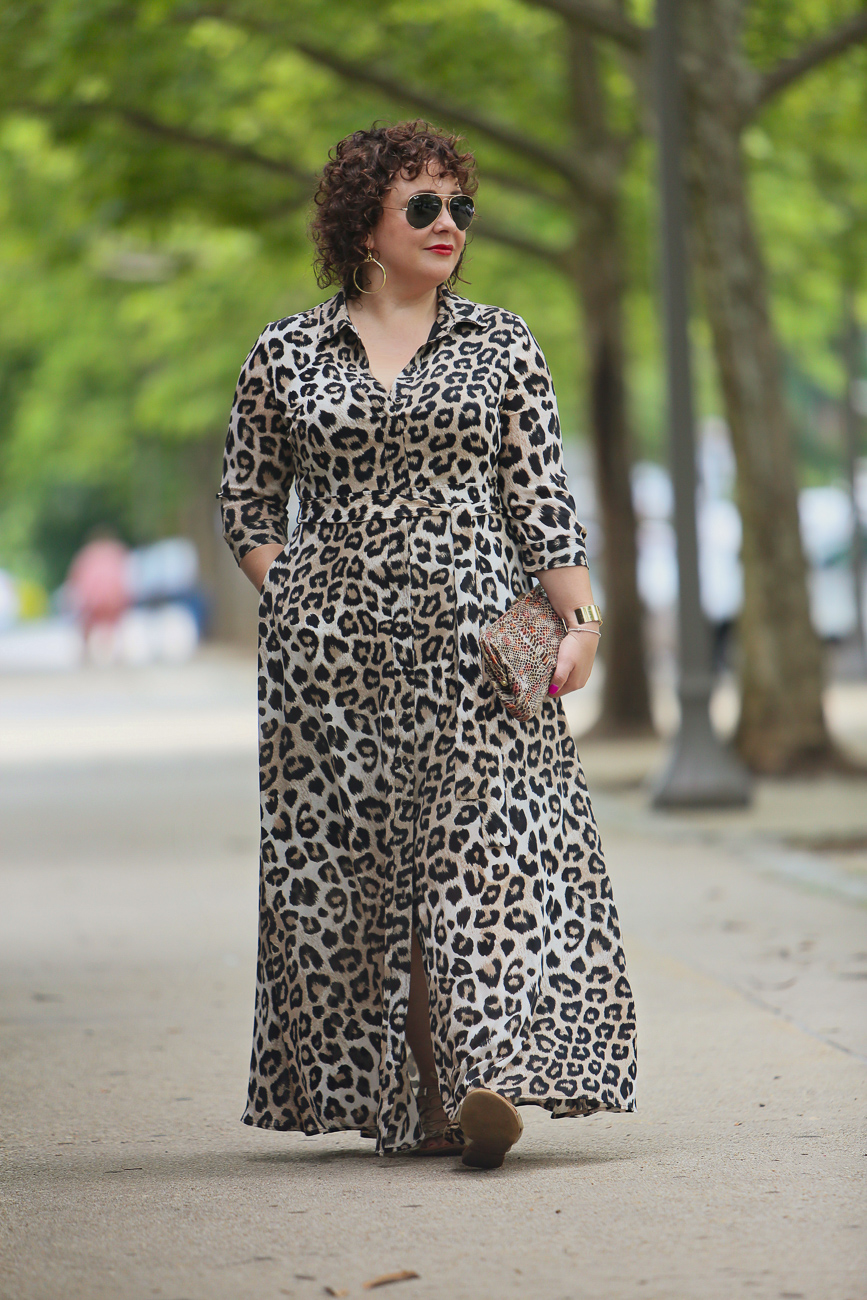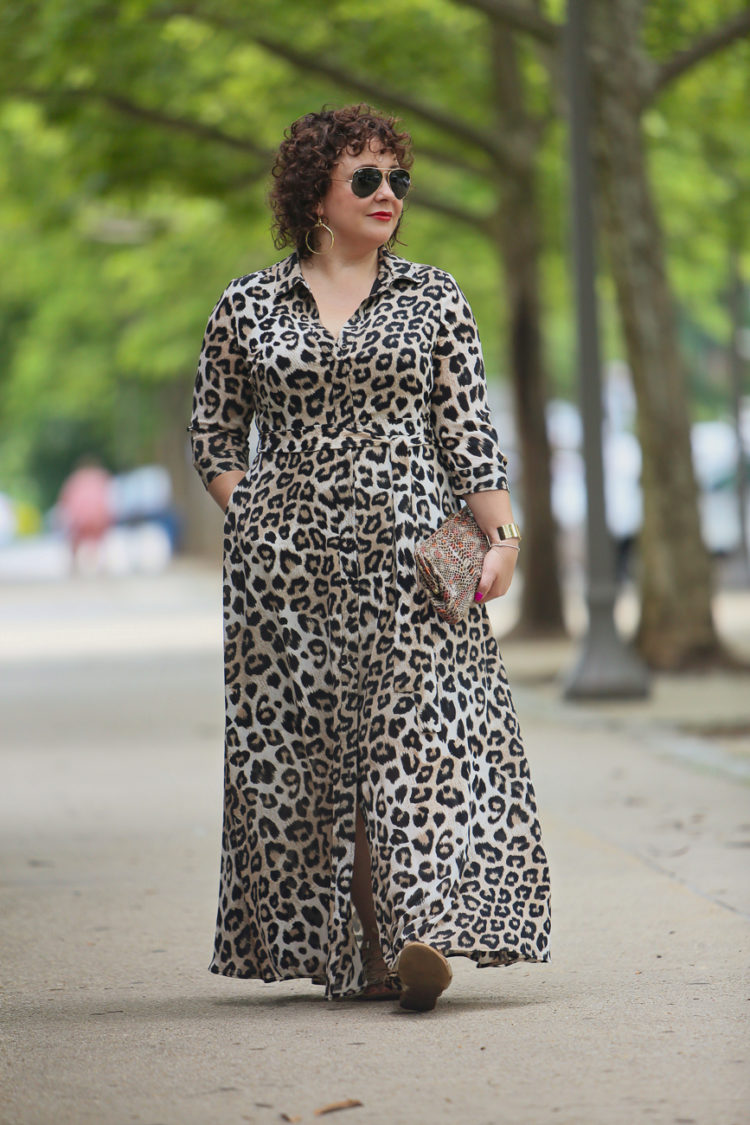 I was happy when Banana Republic extended their sizing to 20, and unlike many brands that end their petites at 10 (I'm looking at you Boden, if you had larger petites I'd likely have my closet jam-packed with you), Banana Republic goes up t0 size 14. And while this dress is a hair snug in the bust (there are two safety pins in there keeping the buttons closed when I wear my molded cup bra), it's not stretchy fabric and it's not the norm. I find Banana's petites quite curve-friendly and have several dresses, blazers, and pants that work great off the rack or just with minor alterations for a perfect fit. I'd love them to continue to extend their size range; wouldn't it be great if they offered clothing for the average American woman? Maybe that would help with their declining sales?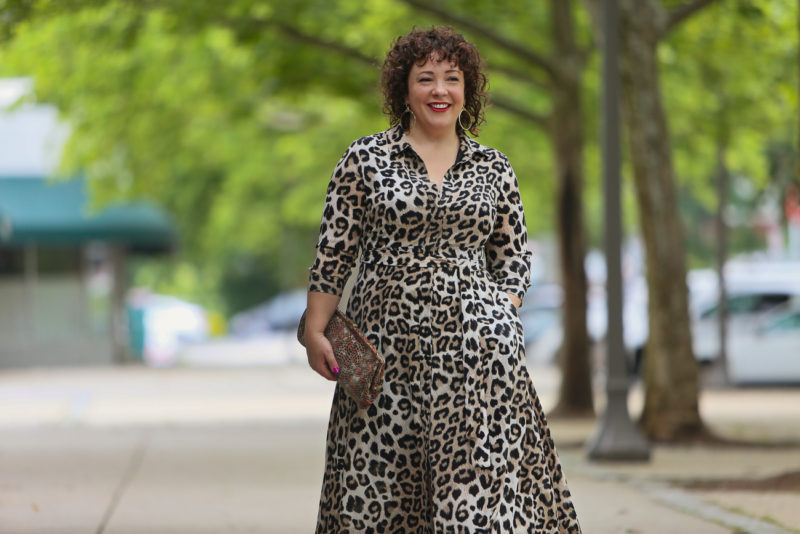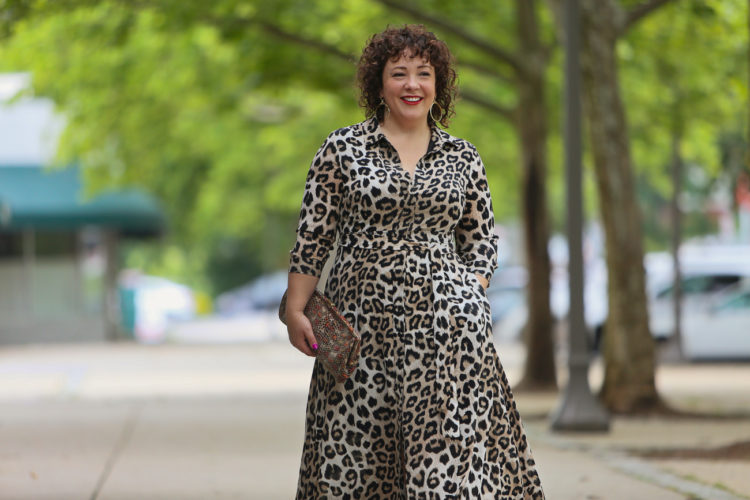 The earrings, if you follow my Instagram Stories, you know I've been wearing them a lot. They are by REALM, a woman-owned and designed jewelry company based out of Philadelphia. I love the portrait-style hoops; they stand out with my shorter curly hair and are so elegant and timeless without being boring or subtle.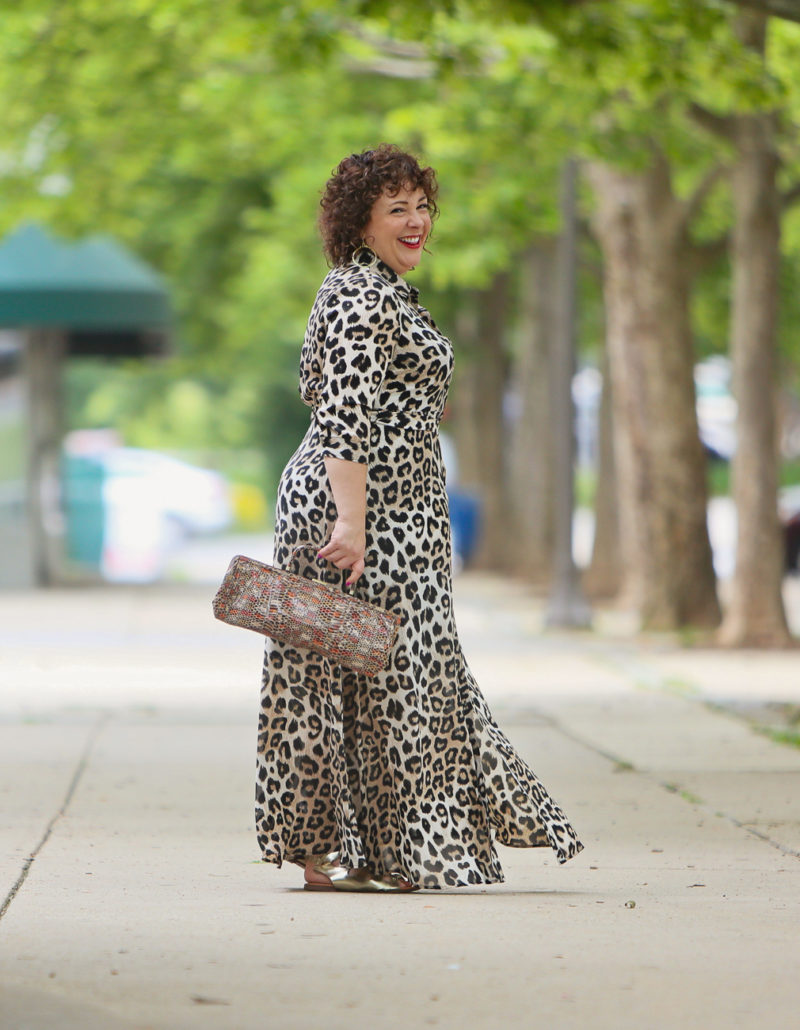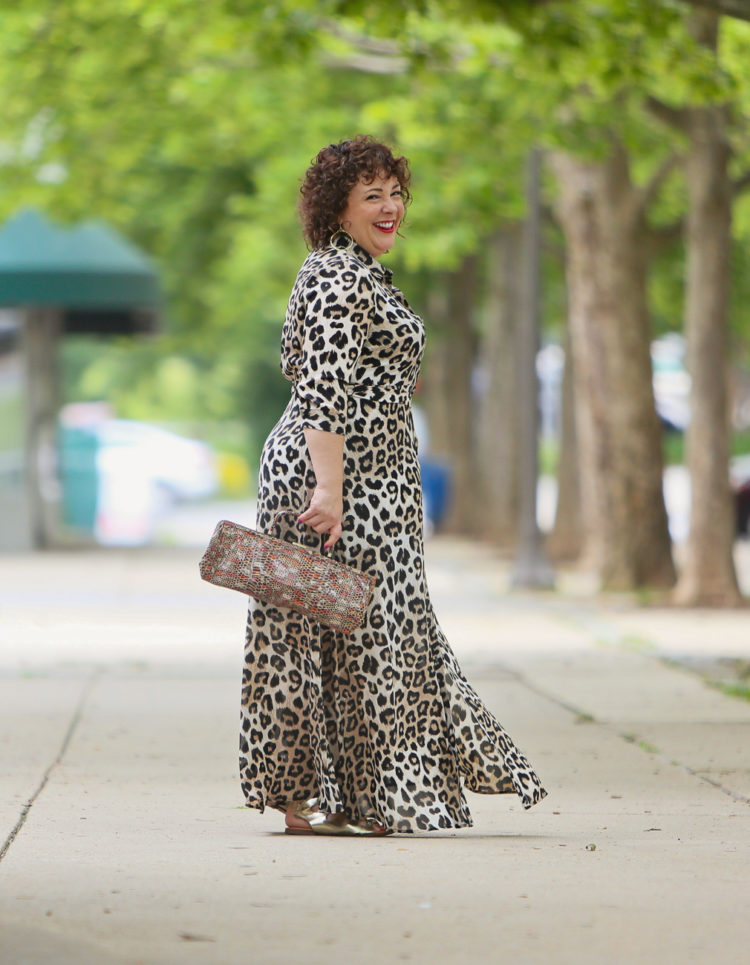 The bag is almost a decade old. I went to a Hobo sample sale with family and friends and another person in my party bought this bag and changed her mind and gave it to me. I think it was maybe $5? I know I got it at this sale though it's not in the blog post. The handle tucks into the bag to turn it into a clutch. It's a bit warmer of a print than the leopard dress, but I kind of liked how it didn't exactly go.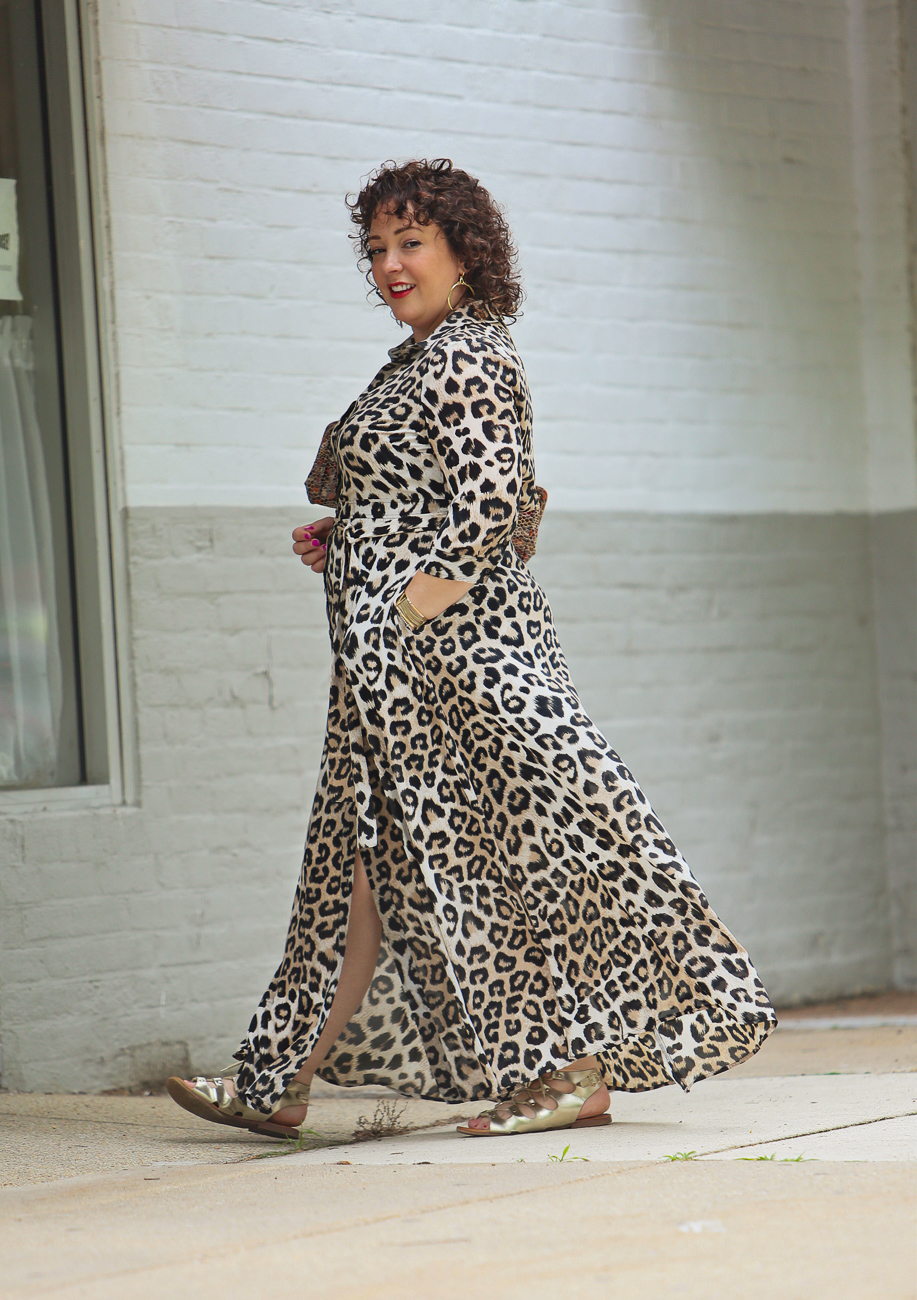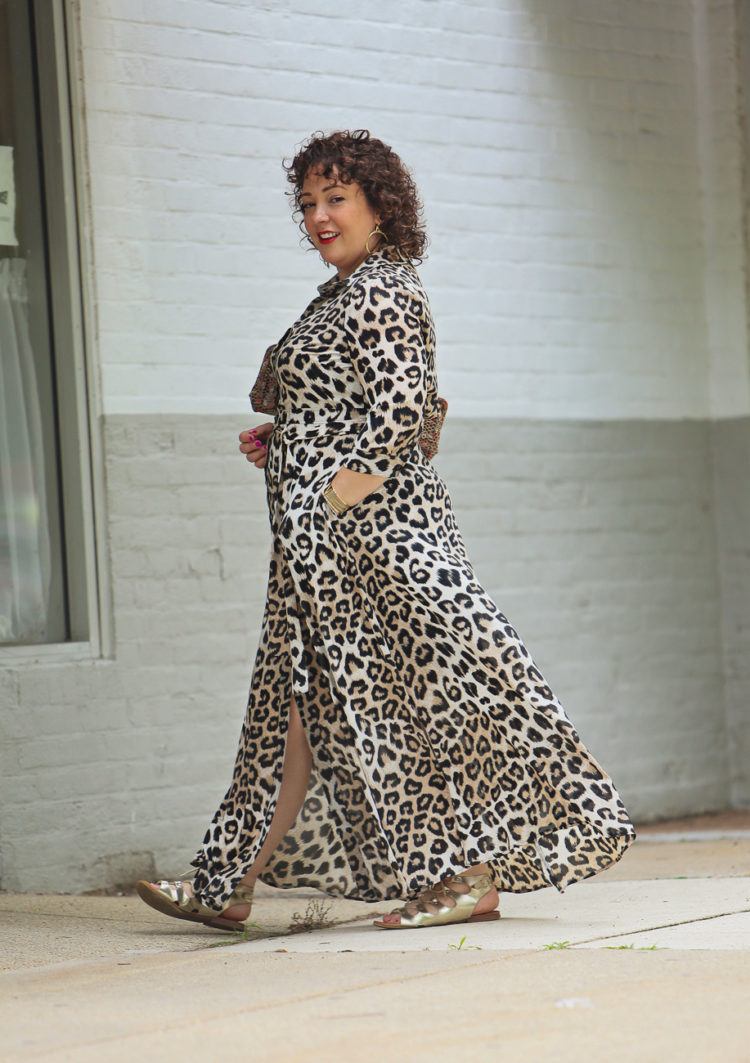 I love that you can throw it in the washer and dryer. The buttons go all the way down so you can unbutton a few for both airflow and a sexy little leg peek. The belt isn't attached so you can also customize it by switching it out for a leather one (an obi-style would be chic). The dress is breezy for non-horrible summer days but is a style and fabric that could work year-round.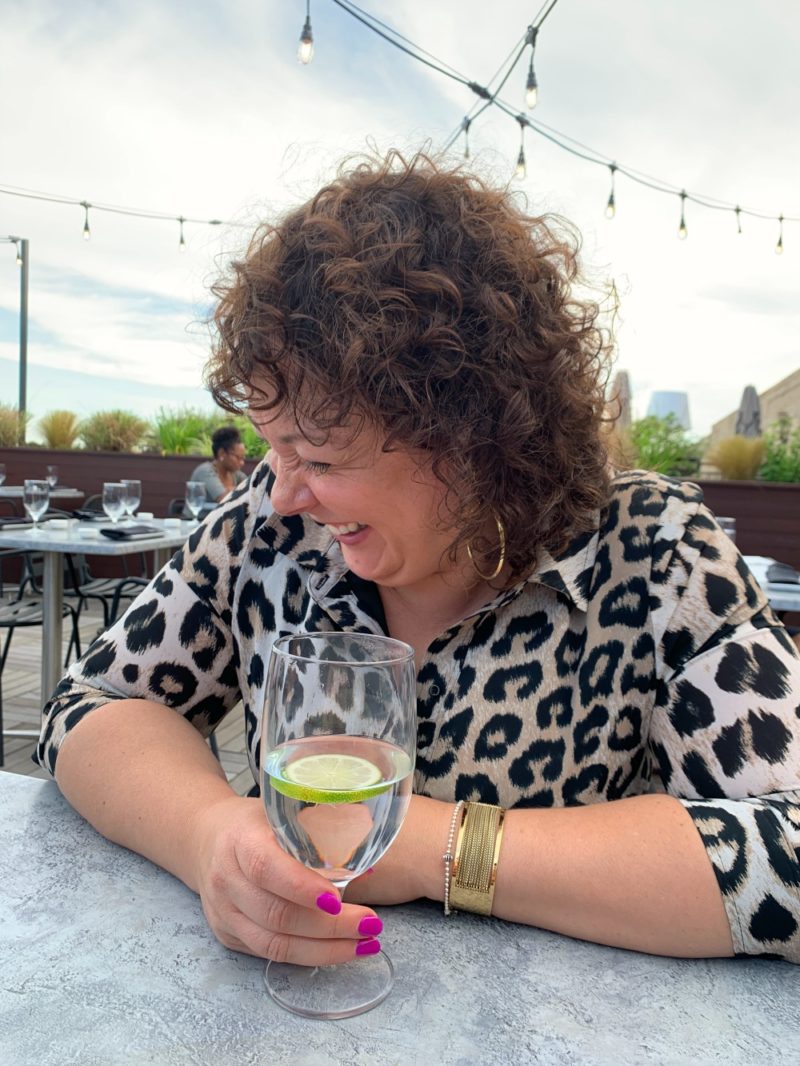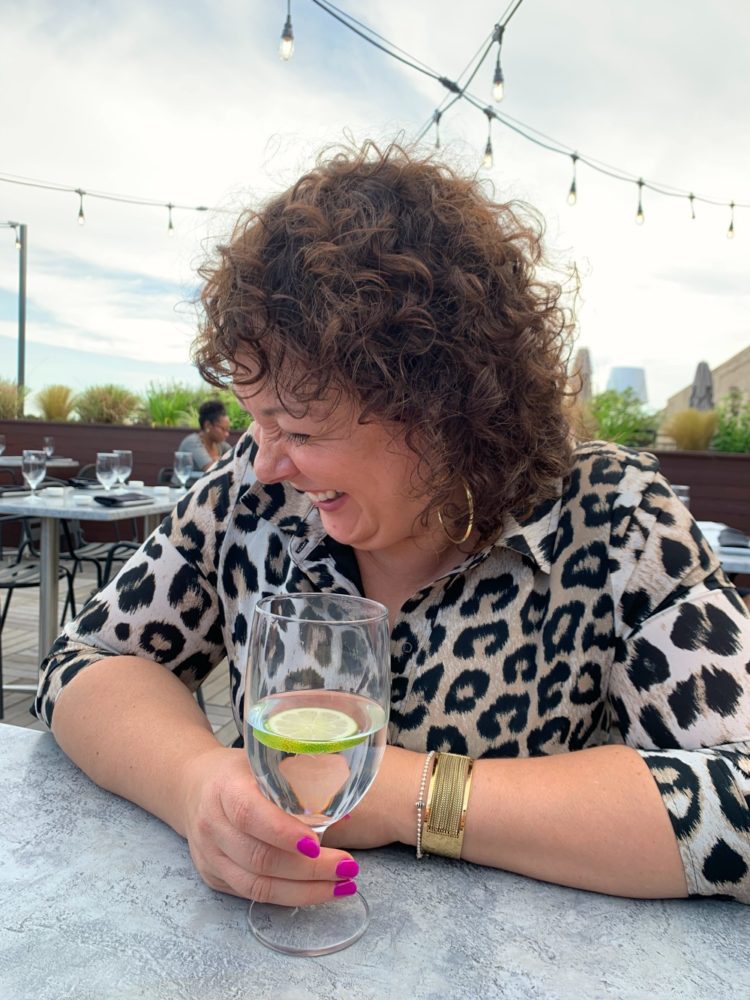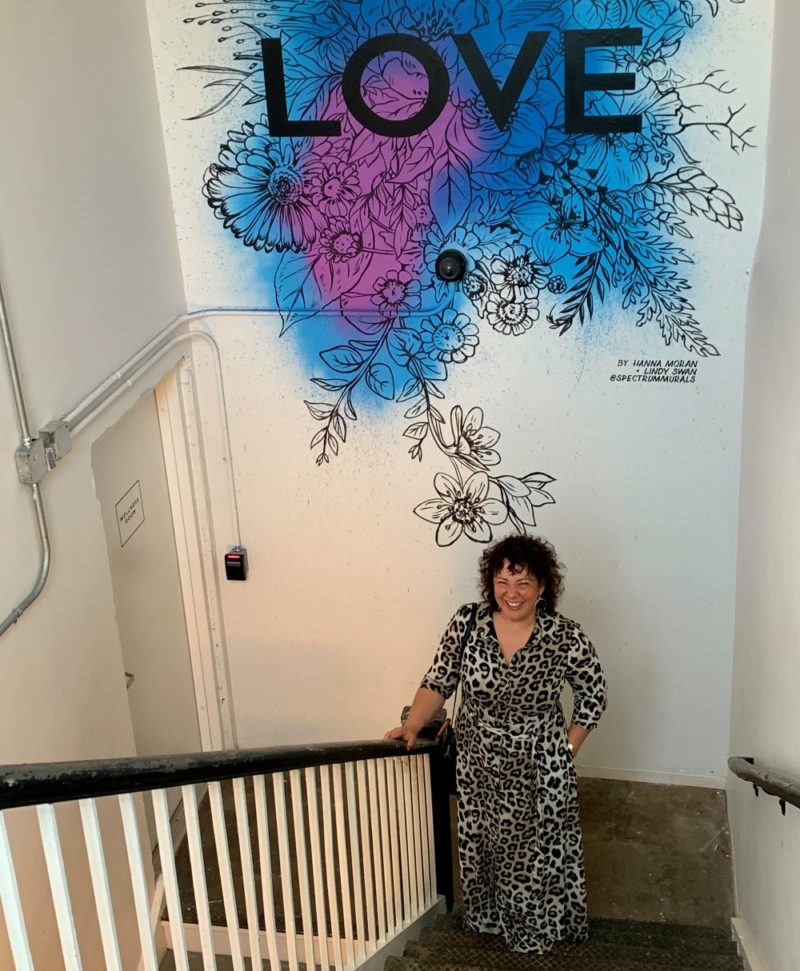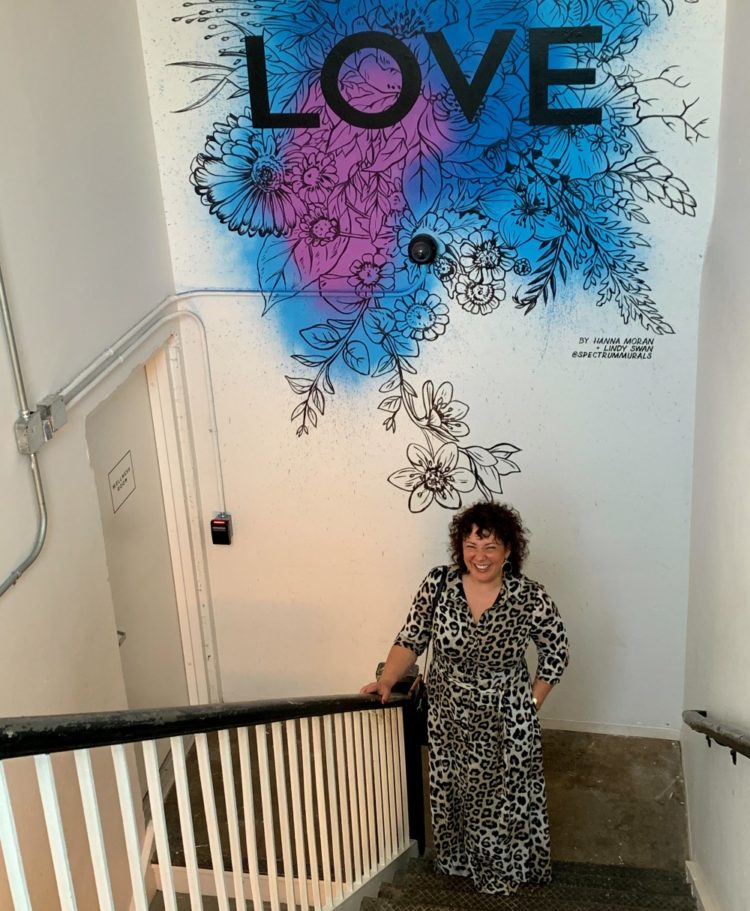 Last week, I wore this dress to go to dinner with my friend Nicole. This week, I wore it to a meeting and to lunch. It's comfortable, easy, one-step dressing yet it makes major impact. Exactly what I love to have in my closet!
Shop the Look: