This article may contain affiliate links; if you click on a shopping link and make a purchase I may receive a commission. As an Amazon Associate, I earn from qualifying purchases.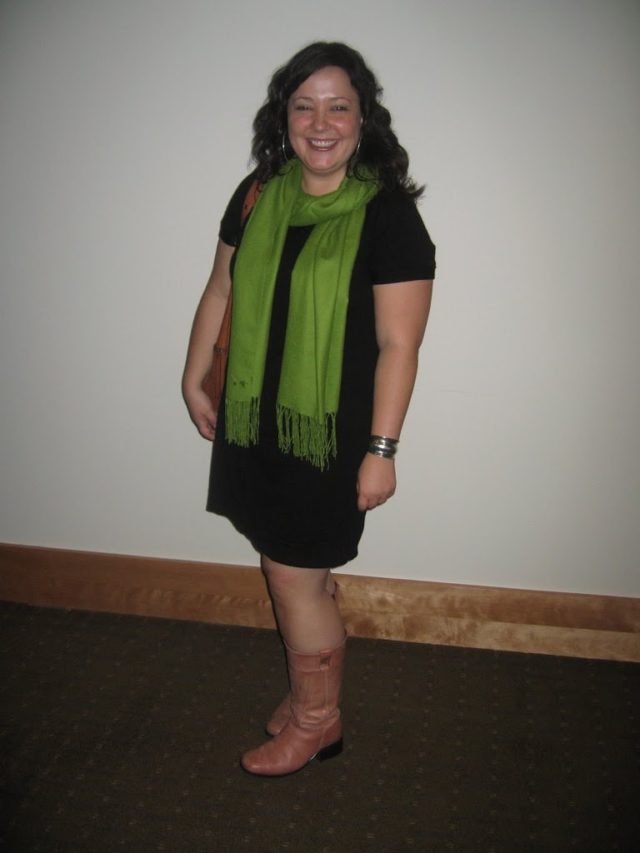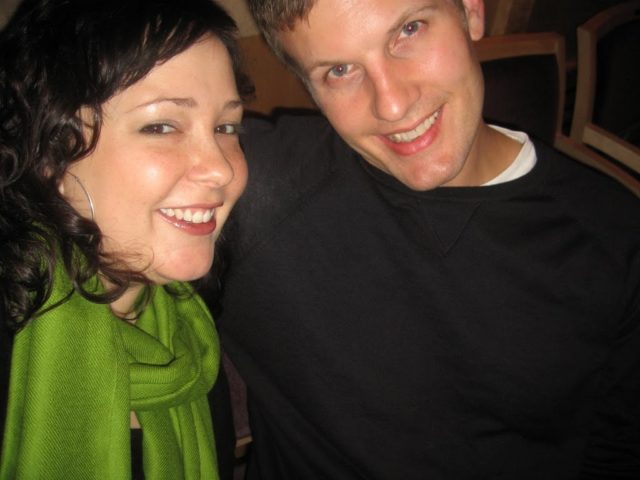 So last night after work I did something I have wanted to do since high school – I saw Sinead O'Connor in concert. Sinead was one of my favorites as a teen – her music really struck me. One year my parents got me a Beta video of her in concert but I hoped someday to hear her amazing voice in person.
Last night she performed at The Strathmore with Damien Dempsey and I splurged on tickets. Even though I purchased them only a week before the performance, I was able to get box seats in a primo location. I got home and quickly fed the dog and changed to get back on the Washington Beltway and battle rush-hour traffic to the venue.
Can I just say how funny the crowd was? I felt as though I was at a casting call for Reality Bites – Midlife Crisis. As you see, I changed into my black merino shift from Banana Republic, my green pashmina and my tan boots from Duo. I didn't change hair or makeup. The rest of the crowd looked just like me – all these women in their early to mid 30s with layered hair in various shades, dresses, many with tights and either Mary jane shoes or boots. We all had slouchy hobo-style purses in leather and suede and were all sipping glasses of wine in the lobby. Our male dates also all looked the same – merino or cotton sweaters with a white tee underneath or a striped wrinkled shirt with the white tee, rumpled khakis or jeans with either Pumas or Chucks. It was crazy, and very scary. This is what happened to all the alterna-chicks of the late 80s/early 90s who had to finally wash out the Manic Panic and toss the Doc Martens for a pair of sensible pumps. Needless to say, I felt like a Stepford Wife, but was confident in knowing I was approrpiately dressed…
Anyway, back to the show. It was AMAZING! Damien Dempsey was charming and talented, but Sinead O'Connor truely stole the show. She came out on stage in a men's suit and Doc Martens and her nearly-bald 'do and seemed shy, nervous and a bit anal. However with the songs, she warmed up, became chatty, danced a bit and her voice really built with passion and strength. She did 70% of her old stuff, 30% of her new, including the song she wrote for the movie Water Horses – an anti-war movie coming out on Christmas Day. I liked her new as well as her old – it was beautiful, spiritual, emotional. And I have to say, there was nothing cooler than singing along with my husband – both of knowing all the words though we weren't together at the time of finding out about her as an artist. It made me wonder if he, like me, spent many days in his bedroom listening to that tape over and over on a boom box attempting to write poetry and not suceeding. To see all these couples and gaggles of friends all singing in unison and swaying with such joy – it was a really cool experience.