This article may contain affiliate links; if you click on a shopping link and make a purchase I may receive a commission. As an Amazon Associate, I earn from qualifying purchases.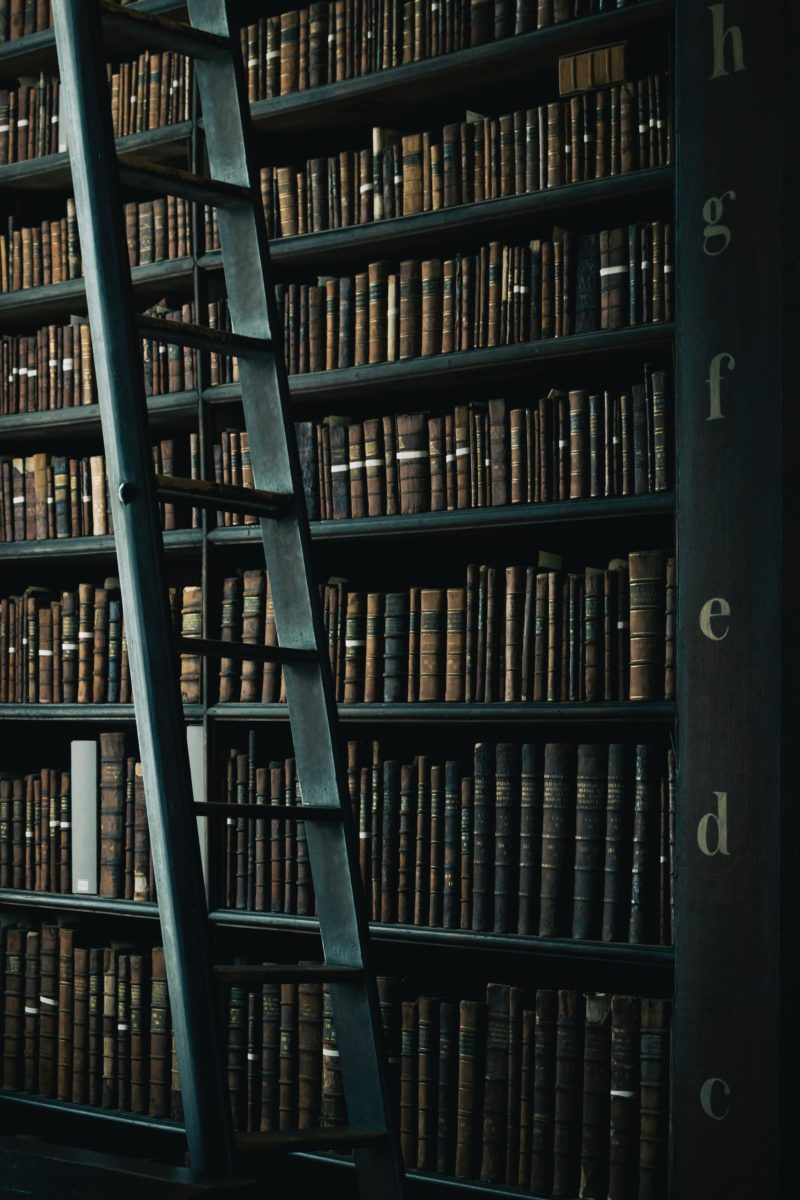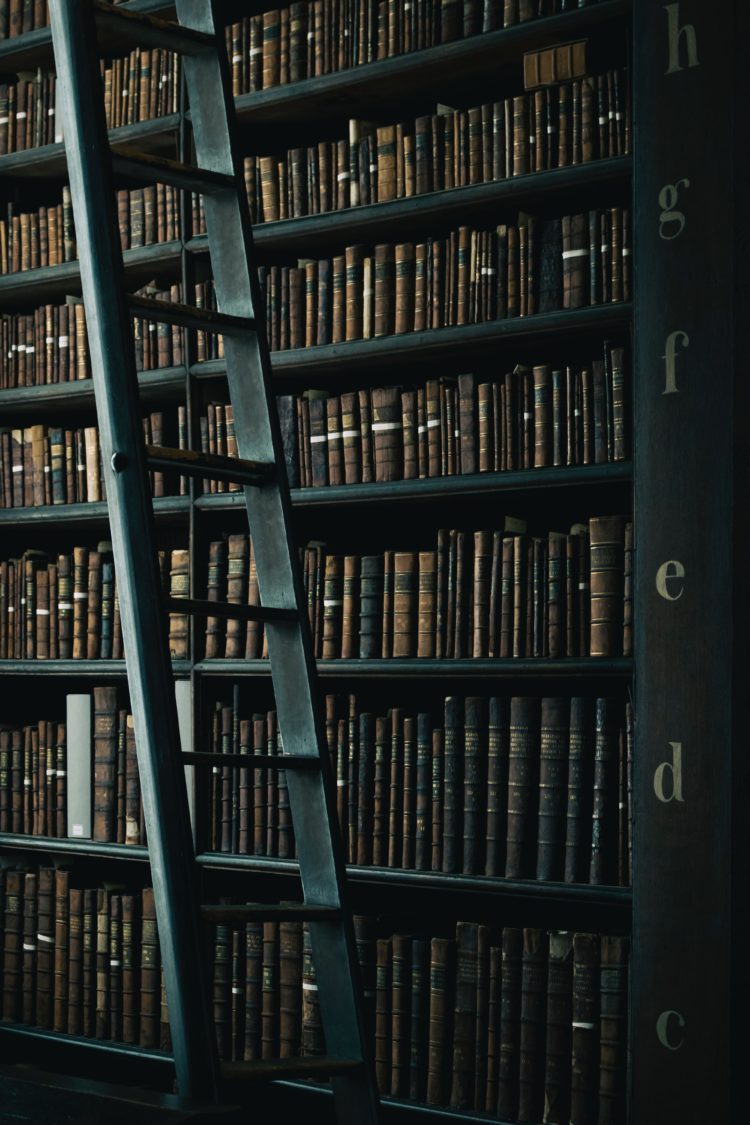 Funny how I keep thinking about bookcases but struggle to read a single chapter. My mind has had a hard time focusing this week, but when it gets itself into the right zone, it's all systems go. I'm trying to figure out ways to make those zones happen more often, and the best is to just shut down. Plug the phone into the charger in a completely different room, power off the laptop, sit outside on the front step and stare at nothing, stop waking to an alarm, exercise or meditate or clean up my closet. It's impossible to be at the same performance level from a few months ago, we can't expect to use the same systems to work in a different environment. I have three sponsored posts I need to write today (Friday) to be reviewed by the client before going live in the next two weeks. I could freak the eff out, but what I am going to do is write until it's not productive, go be barefoot outside for a while, try again, and if it doesn't work, find another way to decompress and recharge and start anew. It's not like I have anywhere to go this weekend, so if it happens on Saturday or Sunday that's okay. It's better than getting frustrated and getting sloppy. Just adjusting to this new normal. Oh and back to bookcases. I really want to rearrange mine and possibly build more but I have three sponsored posts to write. But I have ideas…
How to Help
This week I asked my daughter to help me choose which organization to feature and support. She wanted to help those who work at hospitals, not just doctors and nurses but everyone who works there. We researched and found it made sense to donate to a nonprofit hospital in our area. I looked up nonprofit hospitals near me and the first one that came up was Children's National, a pediatric hospital right here in Washington DC. As a kid, she thought that was a good fit. We researched what Children's National is doing to help those with COVID-19. Children's National is performing walk-up and drive-through testing for those up to age 22 if they have a physician referral. Per this article in the Washington Post, as of April 22nd, Children's National has cared for 105 children sick with the Coronavirus. The article also shares that children under 1 and over 15 are most likely to contract COVID-19, and while anyone with an underlying medical condition is more likely to contract the virus, 57-60% of the kids admitted to Children's National for coronavirus do not have one. I thank my daughter for her help, it educated us both on how children are being affected by coronavirus. As with every organization I feature in the How to Help section of Weekend Reads, we made a donation to Children's National COVID-19 Emergency Action Fund.
Weekend Reads
My therapist says feelings are not facts: a great piece by Ashley C. Ford. (Elemental at Medium)
How my body and I reconciled after a mastectomy. (The Cut)
An hour-by-hour play of Stanley Tucci's life in quarantine (The Atlantic)
How Lego legally locked in the iconic status if its multi-billion-dollar mini-figures. (The Fashion Law)
"I don't know when it will be safe to sing arm in arm at the top of our lungs. But we will do it again, because we have to." The day the live concert returns by Dave Grohl. (The Atlantic)
I'm constantly impressed by those who are pivoting through all this. Artists and creatives and small business owners, like my friend Rosana who owns DC Style Factory. She shares her new way to help clients during a pandemic in this piece (and a little shoutout to me!). (Alexandria Stylebook)
Jerry Saltz the art critic, on eating and coping mechanisms, childhood and self-control, criticism, love, cancer, and pandemics. (Vulture)
For those who do or have lived in NYC, you may really enjoy this: find out what your building looked like in the 1940s. (Time Out)
How (and why) coronavirus is changing our sense of time. (University of California)
Niecy Nash is the hardest working woman in Hollywood. (Zora on Medium)
If you're on Instagram, have you seen Hill House Vintage? I think it's an account many of you who like gardening, entertaining, and the English countryside from the perspective of a 50-year old former fashion editor. Paula Sutton and her account recently received some undeserved backlash on Twitter increasing her audience and fame; in this piece, she shares that experience and a bit more about her life. (New York Times)
Samin Nosrat (of Sat, Acid, Fat, Heat fame) on stocking your kitchen while sheltering at home, comfort food, and her new podcast. (Vogue)
As someone who went OFF on Mother's Day, this article makes me feel seen. I cried in front of my kids and I'm probably not alone. (Campaign)
And this piece is funny yet distressing, read at your own risk. Dage Eggers shares his thoughts on the pandemic: flattening the truth on coronavirus. (New York Times)
See/Hear/Read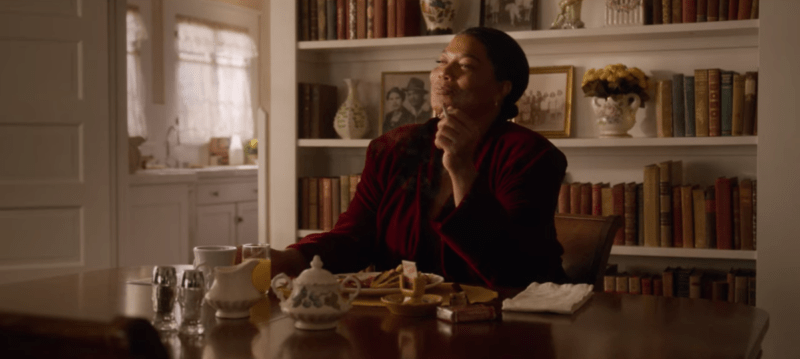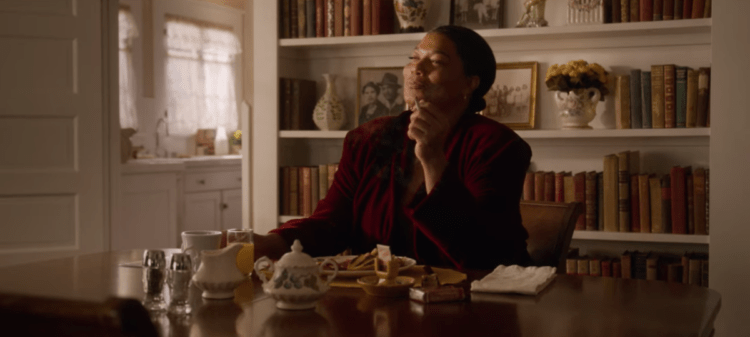 I haven't watched a whole season in one weekend since getting the DVD box set for LOST, and just writing that phrase lets you know how long ago that was. That being said, I watched the entire miniseries of Hollywood on Netflix in three sittings, which is pretty intense for me. This series is so utterly beautiful – the cast, the clothing, the cars, the way it was filmed. This series is so intense with the racism and homophobia, the sexual assault and intense topics but also these topics are so quickly glazed over at the same time. The cast is amazing, so many famous faces and names, many that are icons (I mean hello Patti LuPone!). I started writing this at the beginning of the week saying it was campy and over the top and a unrealistic but a fun show but the end… I don't know. It was written to say what would have happened if some people stood up and did what was right in Hollywood, but we've seen so many times over the past decades that Hollywood can push for one thing but the rest of the country will feel and act in a different way. It felt too tied up in a pretty bow, like how do you go from so much wrong to a seemingly perfect world just with the release of one film? And how do you go from so much sex and assault and sadless and evil with the most beautiful cinematography and then quickly end it all with they lived happily ever after? I'm torn whether this is worth watching, it's almost like it would be a better series on mute. The one part of it I can't get out of my mind is the bookcase of Hattie McDaniel, played by Queen Latifah. It was perfection in color story, composition, and I can't find any photos online except this screenshot above that doesn't do it justice.
I love She-Ra and the PRINCESSES of Power, an animated series on Netflix that my daughter is obsessed with. If you watched She-Ra as a child, you may watch the reruns now and wonder how you sat through that crap; they seemed far more empowering, at least when my sister and I replayed those stories with our She-Ra Barbie dolls. Well She-Ra and the PRINCESSES of Power is well done, funny, smart, and unlike the original, truly empowering. Here is an interview with the showrunner, how it came to be, and on its last season. (NPR)
I was given the opportunity to see the new Scooby-Doo movie, SCOOB. Warner Brothers offered me a code to buy the digital version of the movie, no strings attached and I shared a bit on Instagram Stories. We as a family watched this movie last night. Our daughter was psyched because SCOOB did a good job promoting within a game on ROBLOX (a computer game kids love) and TikTok. She liked the movie. It was never slow, it was colorful, there was action, there was slapstick comedy, and little inside jokes for the adults watching with the kids. Thelma dressed as RBG for Halloween. I fell asleep, but before I fell asleep, K and I were constantly asking our daughter if she understood what was going on because we were lost. The whole movie was so disjointed and jokes fell flat, it was as though the movie was translated from another language. But I think kids aged 5-10, especially those who love a lot of action, will like this movie.
I have read maybe one chapter all week. I haven't been in the book mood, but maybe this weekend I will be.
I have been in the mood to listen to things while cleaning or putting on makeup or whatever and am excited for RomComPods, which is exactly what is sounds like. Like old radio shows and cheesy '80s sitcoms merged together, their trailer is out on all places where you can listen to podcasts and the podcast will be launching next month.
For Your Entertainment
I never heard of Khruangbin before but this video came up for me on YouTube and I have to say it perplexed me, then made me happy, then made me chuckle out loud, and I just had to share it. And now I want to make a sandcastle, there is such a feeling of accomplishment and pride when it turns out well. Such pleasures can be found in the simplest things!