This article may contain affiliate links; if you click on a shopping link and make a purchase I may receive a commission. As an Amazon Associate, I earn from qualifying purchases.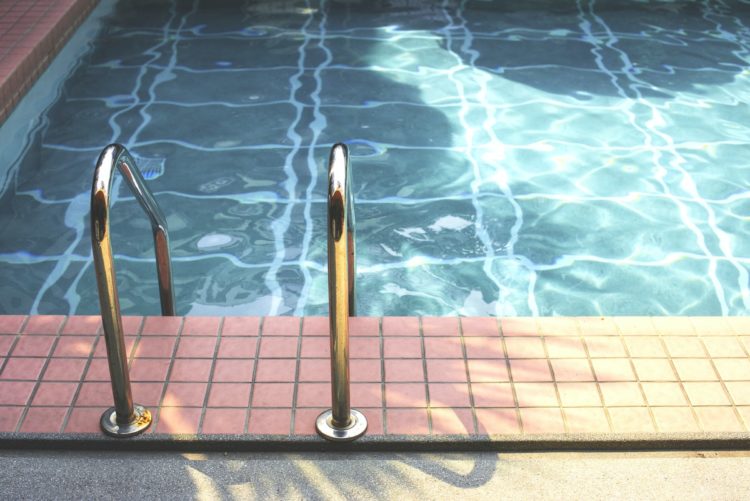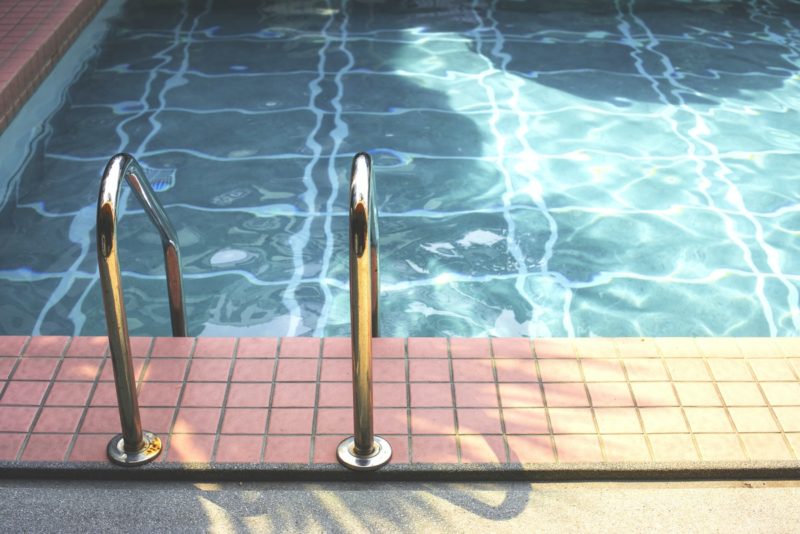 It's a cruel, cruel, cruel summer. Memorial Day weekend is usually spent at our neighborhood pool, but right now it's looking exactly like the previous weekend and the one before that. School ends in two weeks and I am grateful I dropped the ball with signing our daughter up for summer camps this season and having to deal with refunds/credits/whathaveyou. There's no way we're going to let her spend the entire summer playing ROBLOX and binging Netflix and YouTube so I've been looking into virtual camps and have found quite a few that look really cool. A friend of mine owns Pongos, a company that offers STEAM-related camps and clubs all the time, but has gone 100% virtual. The virtual camps are cool subjects related to LEGO, YouTube, baseball, and other topics that kids K-8 love. Outschool has live, online classes for kids ages 3-18. Friends have had their kids take classes from Outschool and have been very impressed (the kids liked them too!). Granted, such camps and classes require technology, internet, and money but know there are options out there for little ones to be engaged and interact with others their age this summer while remaining safe.
And speaking of Cruel Summer, the video? Just change out the hair and eyeliner and remove the puffy socks and their looks would be right in place in 2020!
How to Help
It is Memorial Day weekend. No matter what we feel about our current administration or even our country, this is a holiday to recognize those in the military who died serving the United States. We should also recognize those who may not have died but still served our country and deserve our respect and gratitude. According to the Department of Veterans Affairs, while the rate of COVID cases among veterans is falling, the death rate continues to increase. Military Times reported last week that "coronavirus patients within the Veterans Affairs health system rose almost 6% overnight" — pushing the total for the last two months to nearly 1,000 fatalities…" H.U.D. estimates that over 40,000 veterans are homeless on any given night and the National Coalition of Homeless Veterans reports an additional 1.4 million veterans are considered at risk of homelessness due to poverty, lack of support networks, and dismal living conditions in overcrowded or substandard housing.
The National Coalition for Homeless Veterans (NCHV) is a 501(c)(3) resource and technical assistance center for a national network of community-based service providers and local, state and federal agencies that provide emergency and supportive housing, food, health services, job training and placement assistance, legal aid and case management support for hundreds of thousands of homeless veterans each year. NCHV was organized in 1990 by a small group of community-based service providers who were troubled by the disproportionately large percentage of homeless people who were veterans, and the lack of veteran-specific programs to help them. Contributions to NCHV support our efforts to strengthen and expand services to homeless veterans in 48 states, the District of Columbia, Puerto Rico, and Guam. More than 85% of donations go directly into services. Click here to learn more about the services that NCHV provides to homeless veterans and to donate to this organization. As with every organization I feature in the How to Help section of Weekend Reads, a donation was made to NCHV.
Weekend Reads
Last spring I attended and spoke at the Rebelle Conference and it was lifechanging. I've attended plenty of workshops and conferences, but this one stood out with how motivating but also useful the content was. I loved the community, the speakers, the whole tone of the event and bought a ticket to attend this year. With COVID, the conference was postponed and has now been transformed into a fully virtual event June 7-10. I've seen many conferences go this route, but Rebelle has really put thought and care and a sense of community into the process. I will be attending and looking forward to it. With speakers like Elaine Welteroth, Ashley Longshore, Bethany Meyers, and Karlie Kloss this conference is going to be amazing. Click here to learn more!
Pari Passu, the revolutionary plus-size clothing line based on shape not just number is having 25% off this weekend with promo code MD25. Shop their spring collection at this link. And to learn more about Pari Passu, here is an Instagram Live I did with Shanna Goldstone, the founder of the fashion brand!
How Betsey Johnson built a fashion empire and lost her name. (New Yorker)
The countermelodies that changed us: a lifetime of loving Indigo Girls. (NPR)
For the past several summers, our family has sworn by Bullfrog's Mosquito Coast combo sunscreen and bug repellant. Spending so much time at the garden, in our canoe, and riding bikes around the lake in our city, we found both the mosquito repellant and the SPF to be effective. However, this year I can't find the product anywhere, except for price gougers on Amazon selling a single can for $75. WTF! But you know who has a similar product with rave reviews? Avon. Many of us grew up using Skin So Soft as a mosquito repellant, and they have a whole line called Skin So Soft Bug Guard and a lot of the products in the line have SPF. We ordered a few of the aerosol cans and one of this pump and I will be sure to report back once we get and use it to let you know what we think!
Why sad music makes us happy. (Nylon)
So into this drone photoshoot of Catherine O'Hara. (Vanity Fair)
"This is why "Believe All Women" is not an amplification of "Believe Women," but its negation." This piece was extremely popular this week on Twitter, and it, like most pieces, needs to be read instead of having assumptions made by the title or the hashtag. (New York Times)
Vivienne Westwood won pandemic style. And if you want to see her video series, it is available on YouTube. (Vogue)
With the world on pause, salamanders own the road. (New York Times)
The fashion show, as we know it, is over. (Vogue Business)
I really am trying to buy that which we need, not because I am bored. But dang, did K and I need some socks! Bombas is our favorite; they're not cheap but IMO (and K's too) they're worth the money. I got myself a pair of grippers (Bubble Gum) since I'm not wearing shoes all the time, and a pair of their new tie-dye Pride ankle socks. These ankle socks are my go-to for riding the Peloton, my morning workouts, and TBH I rock them around the house with my Birkenstocks. I like that they're sized as most socks are too big for me and slide down. K's signature look involves these socks from Bombas so I got him a fresh pair, as well as the Pride version of them and a pair of their cycling socks to try out. As a size 14 foot, he too loves being able to get cool looking socks in his size. I love that for every pair of socks bought from Bombas, a pair is donated (click here to learn more).
"If we see beauty as something we need to be freed from, we miss how people are experiencing it." In a pandemic, we are coming face to face with what lies beneath all that beauty maintenance. (New York Times)
As someone who loves her not-large, not-new home until she has a sponsored post that needs to be shot indoors, who scrolls through Instagram and notices how drastically different her home is from many of her peers, I loved reading about the "normal home" that is prevalent on TikTok. (Curbed)
So I found this crocheted cardigan from Farm Rio and became obsessed, but can't find it anywhere in my size. So I headed to Etsy where I found this one available up to 4X in a broad variety of colors, and I found this one available up to 2XL which is more like a shrug shape which I may prefer while at home, and then I found this one which has a hood, available up to 2XL in a variety of colors. They are all in my virtual shopping cart, I'm going to hold off for now to see if it's something I would truly use as the temps rise but gosh they are gorgeous!
See/Hear/Read
Hey influencers, want to up your engagement on social media? Bring up Anne of Green Gables. That was not my goal last Sunday when I shared on Instagram Stories that my kid was reading the book and we watched this movie version with Martin Sheen because the PBS miniseries I grew up on was not available on any of the services we subscribe to. I received, no kidding, over 400 DMs about Anne of Green Gables; so many of us have intense memories of the book, the PBS miniseries, have seen the Netflix series Anne with an E, the movie E and I watched Sunday night, still dream of Gilbert Blythe (the actor, Jonathan Crombie, sadly passed a few years ago), and have visited Green Gables in PEI. If you're looking for something that may make you feel good or remember an easier or happier time, consider revisiting Anne of Green Gables. FYI, if you're like me and no longer own a DVD player and want to watch the original series, this website has it for purchase to stream on your computer or smart TV.
My husband and I watched Have a Good Trip on Netflix. It kept coming up as recommended for me on my account (hey Netflix, what are you trying to say?). And one morning with our pancakes and coffee we though it could be a fun non-series and non-serious watch. Essentially it's famous people sharing their stories of being on acid or mushrooms, some reenacted with other famous people, some reenacted with trippy cartoons. It's about 25 minutes too long and a lot of the stories just were boring AF. That being said, it was light and funny enough to have a conversation during it and not feel like you're missing anything.
Desiring a show just for me after finishing Atypical, I began watching Never Have I Ever on Netflix. It's a coming-of-age comedy-drama created by Mindy Kaling and Lang Fisher that is partially based on Kaling's childhood. The show centers around Devi, an Indian-American teen who is trying to improve her life after an incredibly traumatic freshman year of high school. The show is in the words of my tween, "cringy" at times, hilarious at times, and often heartfelt. The characters feel extremely real, I appreciate the diversity without even mentioning it, and I appreciate seeing a teen character that is not stereotypically shy and nerdy and just needs to get out of her shell. It's funny to be at the age where I just FEEL for Devi's mom oh so much, and I appreciate that they don't just make her a tertiary character that offers after-school snacks, groundings, and the occasional nugget of wisdom.
For Your Entertainment
I am terribly predictable. For example, if Harry Styles comes out with a new video, I will share it here. And Harry launched his video for the song "Watermelon Sugar" this week. Watch just to enjoy his smile, how they make watermelon look so… sexy, the colorful fashion (Gucci and Bode are featured along with plenty of vintage), and wonder where to get a similar pair of blue sunglasses (the ones he wore at the beginning of the video were from The Contemporary Wardrobe).