This article may contain affiliate links; if you click on a shopping link and make a purchase I may receive a commission. As an Amazon Associate, I earn from qualifying purchases.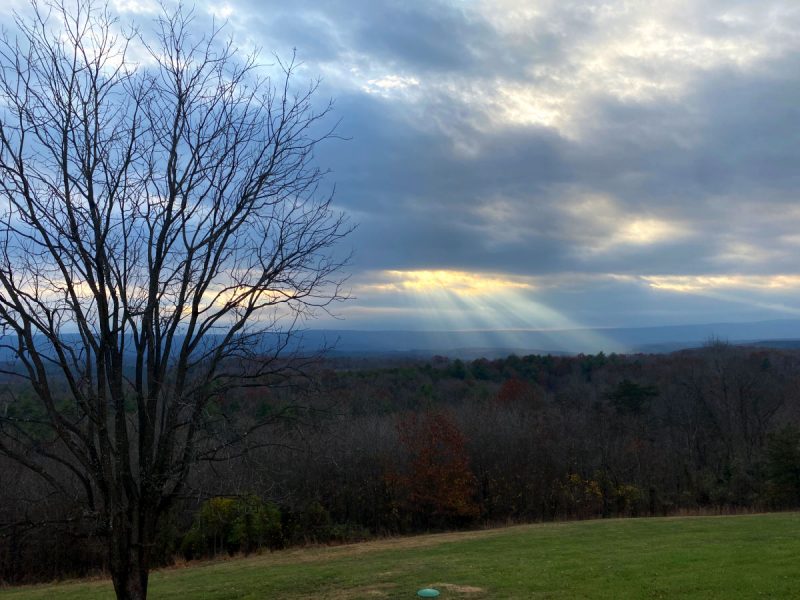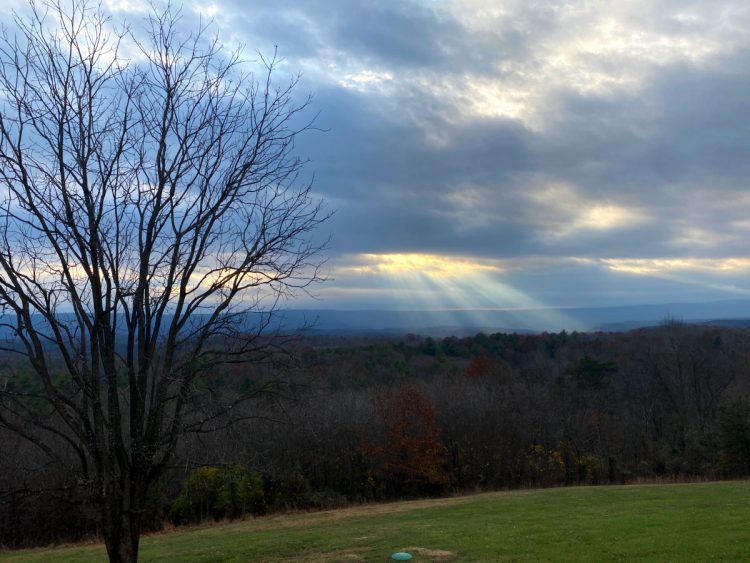 Last weekend I was in Berkeley Springs, West Virginia with my "quaranteam": my husband, daughter, my sister who lives a half mile away, and our mom who lives a couple of blocks away. Since the beginning of this 'demic we have been a pod and because we made this commitment, we have been extra cautious in all aspects of our lives to protect each other.
Just after Labor Day, we rented this Airbnb, knowing we would need a getaway after the election but wanted to keep it safe. After our beach getaway in September, we knew we could do it in a careful manner. We brought our own food, didn't eat out or even do takeout, and because Berkeley Springs is only about two hours from where we live, we had no need to stop on the road there or back.
It was good to get away. It felt like medicine to have so much sky visible, and good to have full days without opening my laptop. I feel calmer, more centered, and ready to dig into the holiday season, which is pretty intense for bloggers. I hope you all are well and staying safe and being smart about your health and the health of everyone else, even those you don't know.
How to Help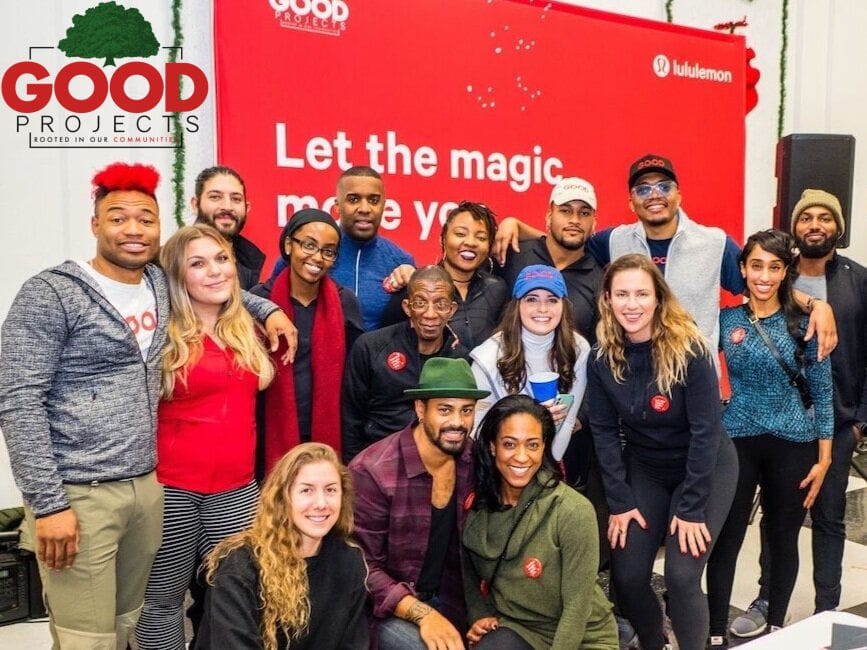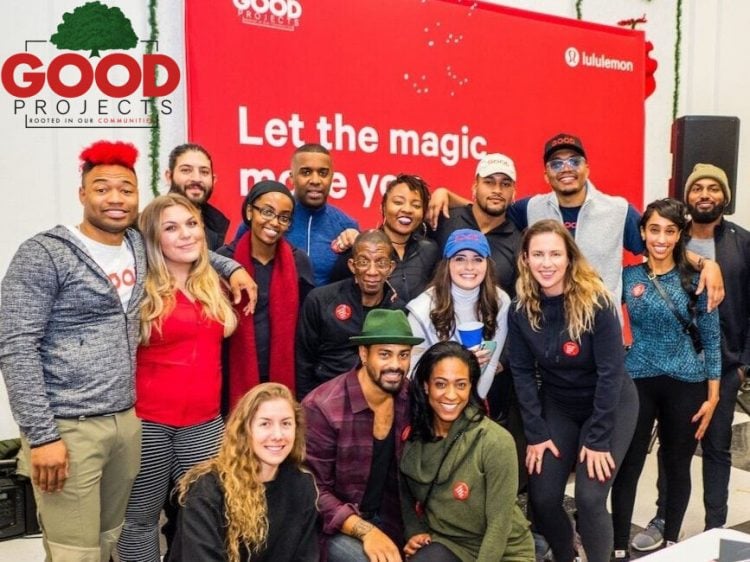 I work in a room next to where my daughter goes to virtual school. We keep the door ajar because our dog likes to wander the house, and also because I like to overhear her classes. I am so impressed by how creative her school's teachers and administrators are to keep the students engaged and on track for the curriculum.
However, I also overhear how so many kids don't attend, are distracted, and their conversations where they admit they don't have a quiet place to study and take classes or help at home with their assignments. I know this is happening all across the country; COVID is causing even more of an education disparity.
I read this article at DCist about a public housing community in Southwest DC that created a learning hub for the student residents and it sounded wonderful and something more communities need to get through this time in history. The housing community reached out to GOODProjects to help with the learning hub.
Started by three friends who were DC natives, Georgetown University graduates, and former college athletes, Darius Baxter, Troye Bullock, and Danny Wright, GOODProjects began as a way to help kids keep safe from gun violence.
GOOD is an acronym for Giving Out Opportunities Daily. GOODProjects provides impactful, sustainable opportunities for low-income minority youth. This nonprofit has a variety of programs to help alleviate poverty in our Nation's Capital.
Wardrobe Oxygen made a donation to GOODProjects to help them continue the good work in DC, a city that has my heart. If you would like to learn more about GOODProjects or make a donation, click here.
Weekend Reads
I wore an RBG face mask recently on Instagram and many asked for a link to it. TBG I find the mask weirdly shaped and not good quality. However, when searching for something completely different I found this one on Etsy and I think I like it better than the one I have!
The fifth wave of feminism. (Mary Retta)
What cool means now. (Quartz)
For 15 years Sweden thought enemy submarines were invading its territory. Nope, it was fish farts. (IFL Science)
Ivanka Trump was my best friend. Now she's MAGA royalty. (Vanity Fair)
Another reason Dolly Parton is awesome. (The Guardian)
At the end of each year I replenish our dish towel/tea towel and cloth napkin supply. We use maybe one roll of paper towel a year; since having a rag bin for clean-ups, kitchen towels ready for spills, and cloth napkins for meals there really isn't a need for disposable versions. As the nice cloth products wear out, they head to the rag bin. Looking for cool tea towels I headed first to Etsy and Spoonflower has an Etsy store with amazingly cute and creative and unique linens. I'm not getting this tea towel, but gosh do I love it! I think a tea towel is a great alternative to wrapping paper; use it to wrap up a small gift or bottle of wine and it's two gifts in one!
If you aren't a baseball fan you may not know Kim Ng. She's worth knowing. (ESPN)
The high privacy cost of a "free" website. (The Markup)
America's daughters grow up to be the women it can't handle. (The Cut)
You may not be planning to start a lingerie company, or any company at all. But that doesn't mean this piece about how to reach a queer audience isn't an important read. (The Lingerie Addict)
"Emily in Paris" and the rise of ambient TV. (The New Yorker)
An interview with Anjelica Huston and the scents she associates with memories. (The Cut)
How much can language really change between generations? Take this short quiz to find out. (Today)
Yesterday I shared a "keeping it real" photo on Instagram Stories of me not glammed up, in an old t-shirt, cardigan, and studded beanie cap. Several asked where the hat came from; I recently got it from Tasha and it's like wearing a cozy disco ball.
The digital nomads did not prepare for this. (New York Times)
"If you research the mercurial nature of the voice long enough, you will find it surprising that any of us can ever speak at all. Like so much in life, it works effortlessly until, one day, it doesn't." (TW: teen rape) (Catapault)
John Waters plans to donate his art to the Baltimore Museum of Art… that is if they name the restrooms after him. (Hyperallergenic)
How COVID-19 dethroned the Kardashians. (The Atlantic)
K and I were watching 'Wheel of Fortune' and a contestant won a gift card to Tower Records. We were joking about it, like is Tower Records even a thing anymore? Come to find out, it is. (Rolling Stone)
The student loan crisis is a racial inequality problem. (Zora for Medium)
And Roxanne Gay's thoughts on student loan forgiveness. (New York Times)
And if you're planning to travel to visit loved ones for Thanksgiving, I beg you to reconsider. Now is the time to hunker down. (The Atlantic)
Hear/See/Read
We finally got around to starting 'The Queen's Gambit' on Netflix. But honestly, this week has been so hectic we haven't even finished one episode. But the bit we saw was so good we can't wait to resume!
I am enjoying the second season of RomComPods, which is a fiction podcast with a different romantic comedy acted out each season. The second season is about life on the election trail, each episode is less than 30 minutes, and it's the perfect length as I get dressed and put on makeup and putter around my room. It's lighthearted and a bit corny, but any good romcom has those characteristics.
For Your Entertainment
My tween and teen years were spent circling malls. Going to the movies, getting a lemonade, roaming the halls hoping to spot the cute guy I was crushing on, shopping for homecoming dresses and getting my ears pierced again and again. Through college I worked holiday stints at mall stores and after college I again returned to the mall working retail management and visual merchandising.
After so many years of being in malls, I was over them. My last job in a mall was with The Body Shop and I could no longer stand the smell of Exotic home fragrance oil, acrylic sweaters, or Auntie Anne's pretzels. I have only been in a mall a handful of times since 2003.
But lately seeing teens embracing '80s fashion and getting nostalgic about malls they never really experienced have made me nostalgic as well. Especially now, when few are stepping foot in malls and even before the 'demic, how malls were dying… I can't believe it but I kinda miss a mall.
I enjoyed this video from Billie Eilish. It reminded me of how working retail I had access to the mall before and after everyone left and how that was one of the best parts of the job.