This article may contain affiliate links; if you click on a shopping link and make a purchase I may receive a commission. As an Amazon Associate, I earn from qualifying purchases.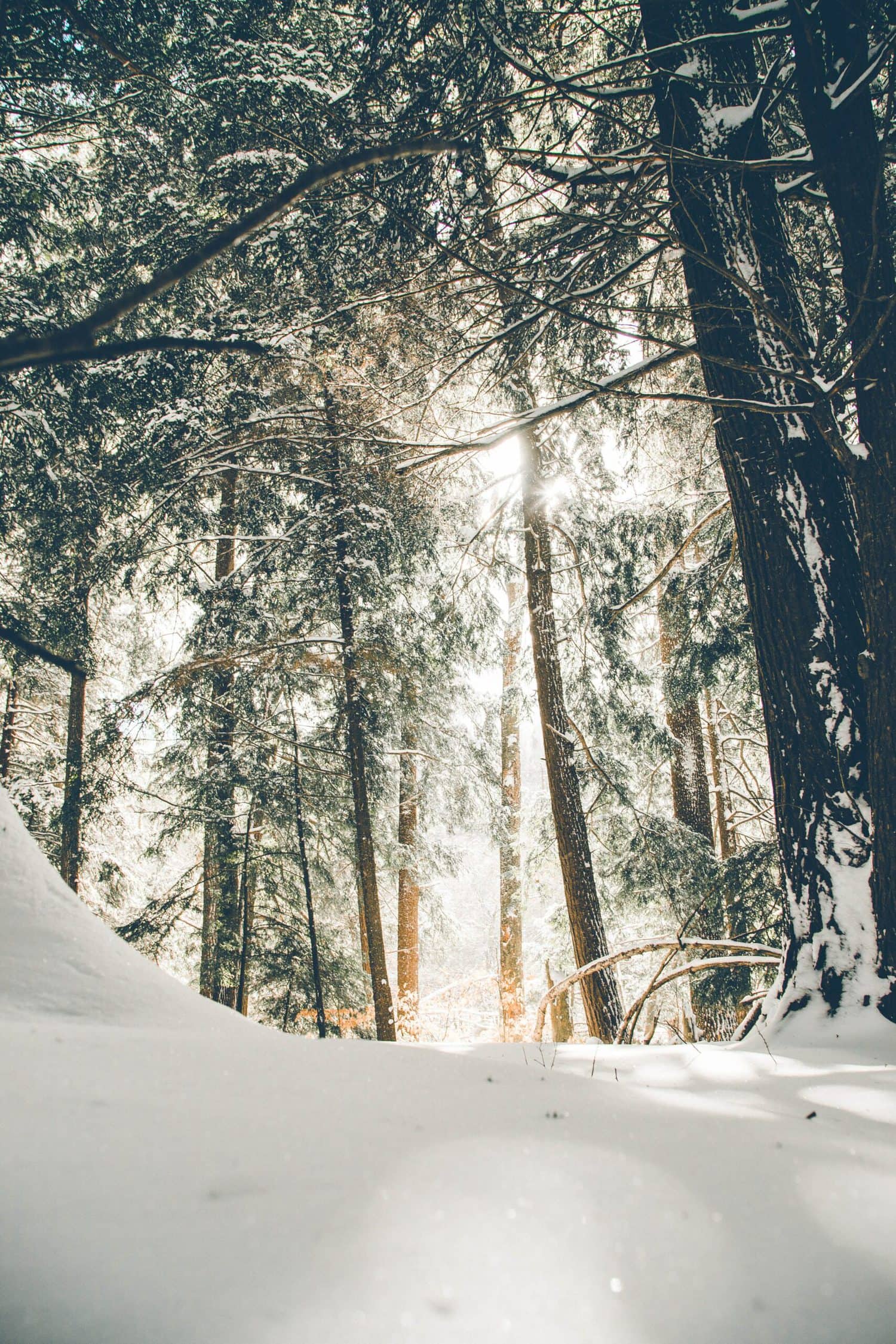 Weekend Reads
I never thought about ending my pregnancy. Instead, at 19, I erased the future I had imagined for myself. (New York Times Magazine)
Virgil Abloh invited everyone in. (Elle)
Want to know the hot youngins right now so you can be a hip dudette at the dinner table? You won't be if you use this kind of lingo, but if you know the names of the folks in Forbes' 30 Under 30 at least you can keep up with the Gen Z/Millennials conversations. (Forbes)
Remember Simon Rex? (Vulture)
The remote work revolution hasn't happened yet. (Vox)
These NYC kids have written the history of an overlooked Black female composer. (NPR)
Woman savoring last few hours before getting turned back into vessel. (Washington Post)
Why the best holiday deals this year are bad news. (Retail Dive)
I don't recall what I was searching for but I found this article about the history of the poster quite interesting. (V&A Museum)
Amy Coney Barrett's adoption myths. (New York Magazine's Intelligencer)
Betsey Johnson has never felt better. (Glamour)
LEGO is everywhere! LEGO has a fantastic collaboration with Target, and now has a home collection! (House Beautiful)
A Texas school district banned my book. Then things got really ugly. (Texas Monthly)
Tessa Thompson in black and white. (Who What Wear)
Jennifer Aniston, Gabrielle Union, and Kathryn Hahn join ABC's The Facts Of Life live reenactment special December 7th. (A/V Club)
The SATC conversation I'm already sick of. (Gloria)
He spent years in prison for the rape of author Alice Sebold, the subject of her memoir, 'Lucky.' A judge just exonerated him. (CNN)
Every man looks like a Nazi, and every Nazi just looks like every man. (Men Yell at Me)
Psychiatrists are uncovering connections between viruses and mental health. They're surprising. (Vox)
A Roomba for desks… gotta say this is pretty genius!
The staggeringly high price of a prison phone call. (Washington Post)
Humans have long been protected from fungal infections, thanks to our nice, warm blood. Climate change could ruin that. (Wired)
A doctor held me hostage for thirty years (CW: Weight) (Julie's Pod)
Tips to cope with grief during the holidays. (Style at a Certain Age)
15 places to buy plus size aprons. (The Practical Kitchen)
Alexas are changing their names because of Amazon's voice assistant. (Washington Post)
The escalating costs of being single in America. (Vox)
To every woman who spent her twenties apologizing. (Catapult)
How our system revenges rest. (Culture Study)
For those who are finding this season to be very alcohol-driven, a favorite read from a few years back for you. (Medium)
My semi-regular reminder that you can purchase Plan B pills on Amazon. You may not need them, but someone with a uterus in your life or community may.
And in case you missed it, Universal Standard jeans are on sale and retailers suck for blaming us for returns.
Hear/See/Read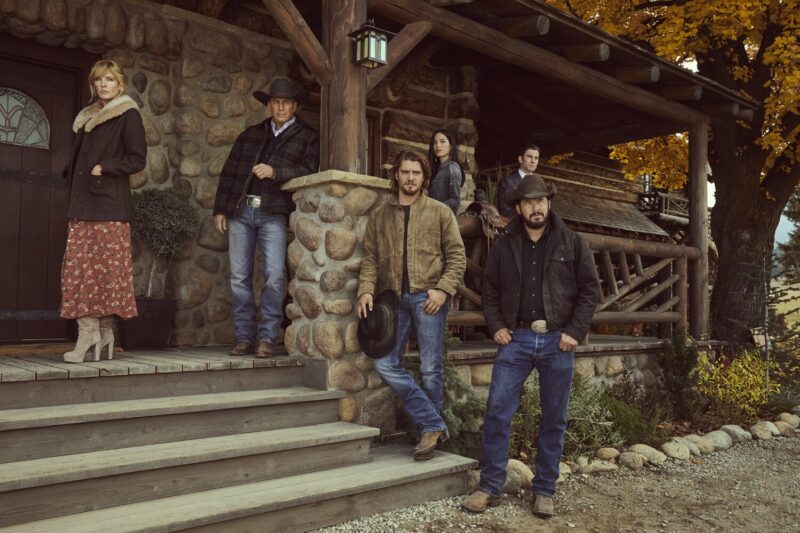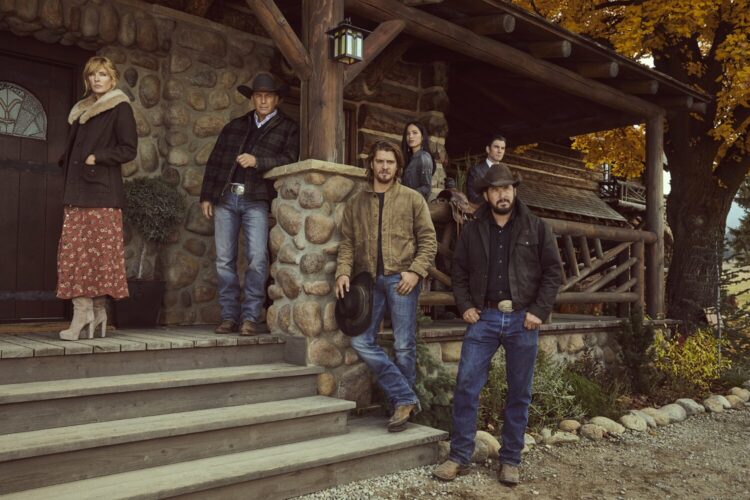 We are back to watching Yellowstone. We were late to starting this series, but quickly became obsessed and caught up. And then we had to wait for another season, which started this fall. Like with peaky Blinders, my husband wasn't ready to start again. The last season ended with a lot of tragedy and violence and it felt like we needed to be in the right frame of mind to dig back in. But finally we did and dang it's good. It's ridiculous and dramatic and violent and painful but the characters are so good and the story is really riveting. Kelly Reilly, who plays Beth Dutton, is phenomenal. Heck, they're all phenomenal.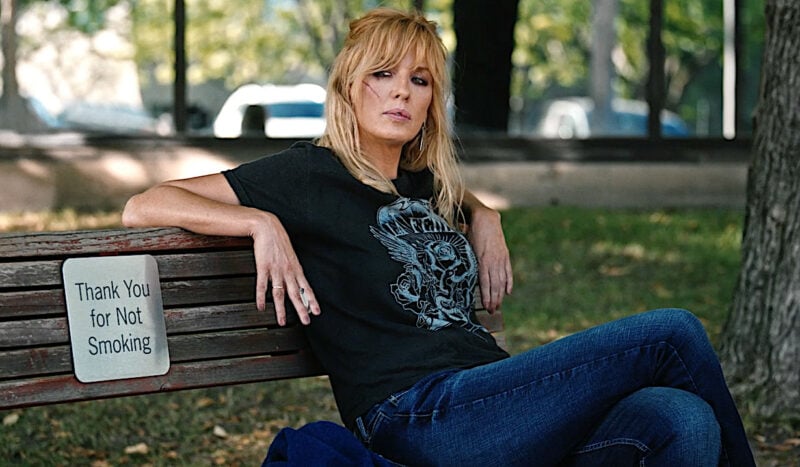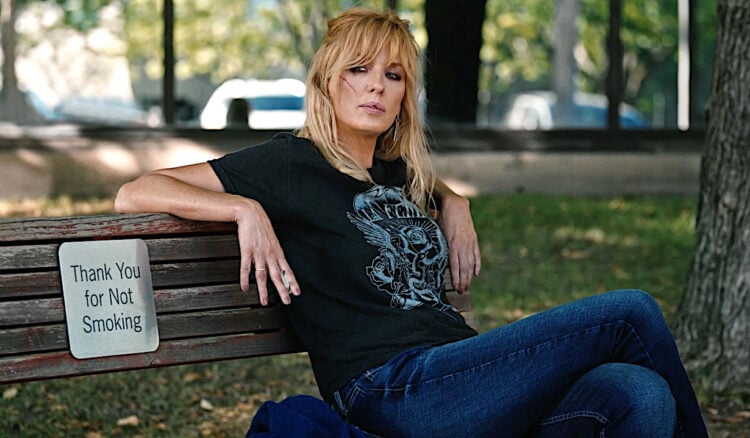 Yellowstone gets a lot of hate because it is favored by conservative America (Vanity Fair). I don't think it makes sense to cancel a show because of its audience. I have watched shows about pretty horrible people, and I wouldn't consider the Duttons of the Yellowstone ranch to be the worst of the bunch, In fact, this show gives me insight into a part of America very different from my own, showing how incredibly huge and varied this country is and why things that don't make sense to me in my Mid-Atlantic blue bubble do to so many other citizens.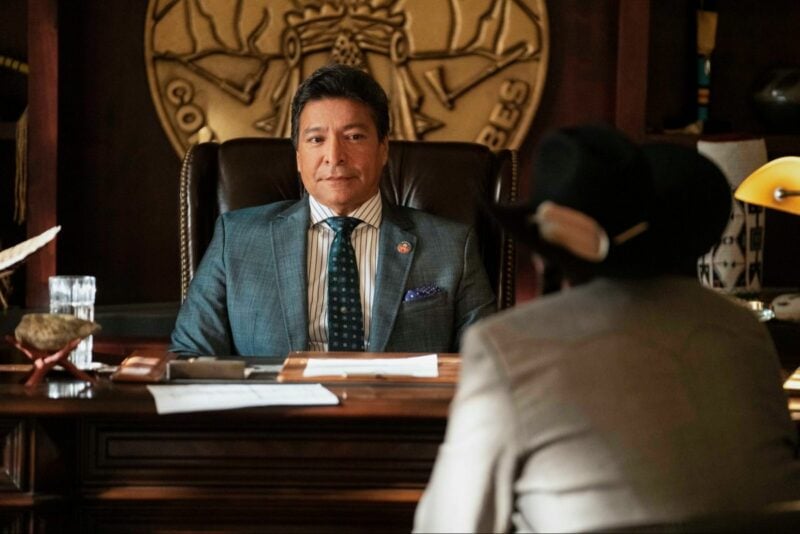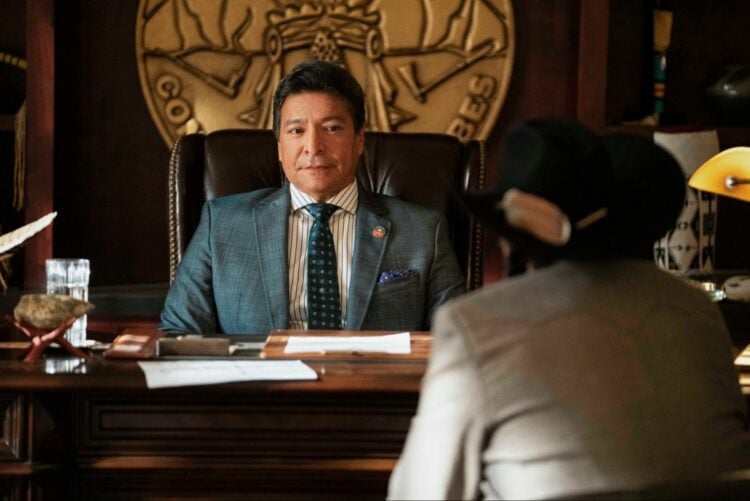 When our family took a cross-country trip a few years ago, I found it to be a better education than anything I learned in college. Our country is so big, with different topography, climate, predators, natural resources, and with it, lifestyles and religions and priorities and languages.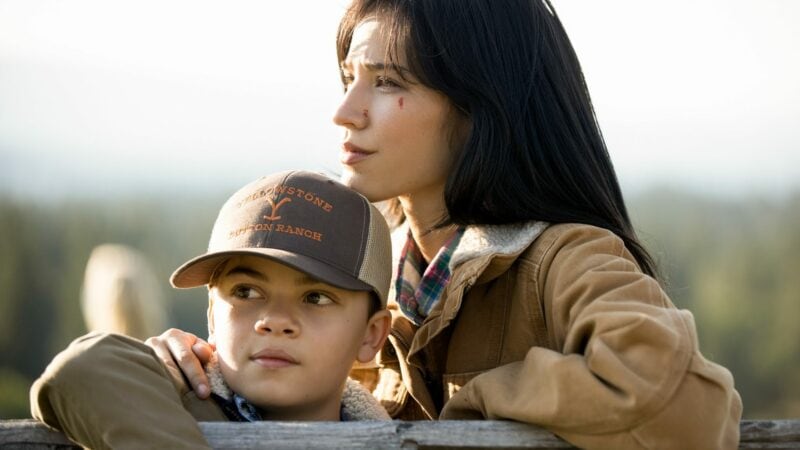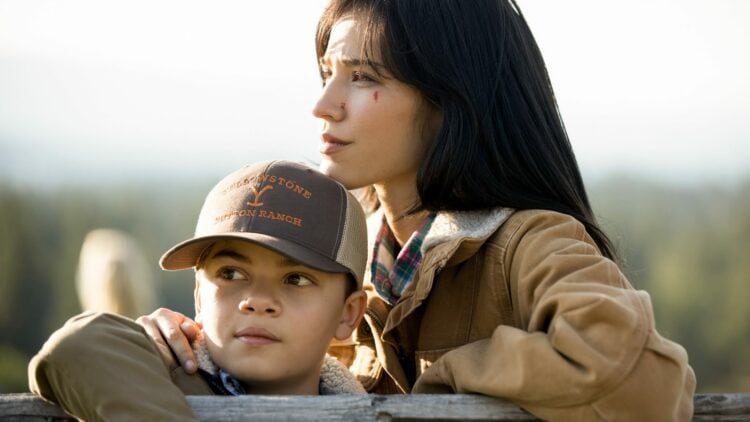 America may feel united because we all have a Starbucks in the closest suburban metropolis, we all watch the same Netflix shows, we buy the same gadgets from Amazon and beauty products from Sephora. But we may as well be living in different countries with how different our worlds are.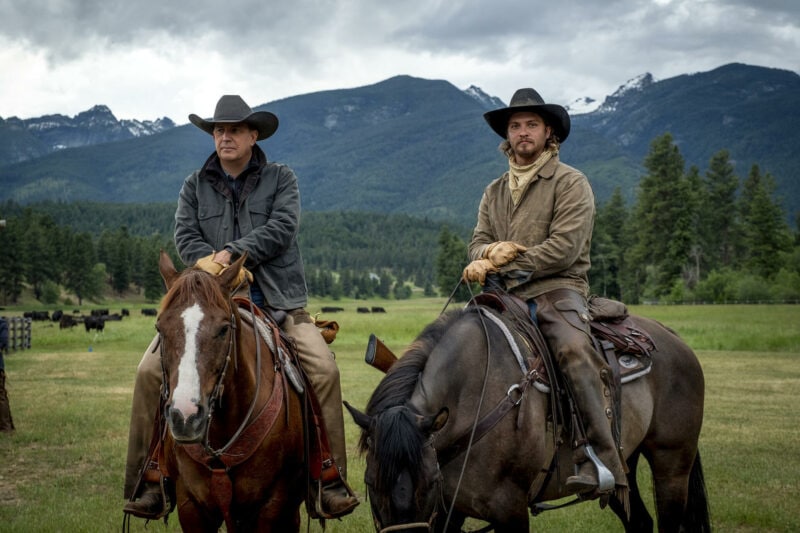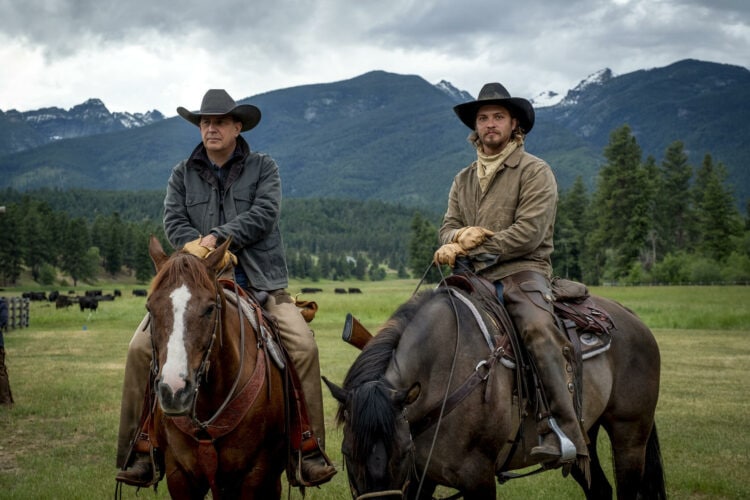 Shows like Yellowstone show that the differences in our country aren't just based on the haves and have nots. And while I won't make me a card-carrying member of the NRA or understanding of any politician who supported what happened on January 6th or who will take away women's rights to their bodies, it does remind me that this country is incredibly large, incredibly complex, with an incredibly awful history that we are all living through in different ways.
For Your Entertainment
'Tis the season for holiday-themed collaborations and 'tis the year of Elton John so it was fitting to share John's latest collab for the holidays with Ed Sheeran. This video is utterly ridiculous and quite the Sheeran fest but hey, it's the holiday season for campy ridiculousness…