This article may contain affiliate links; if you click on a shopping link and make a purchase I may receive a commission. As an Amazon Associate, I earn from qualifying purchases.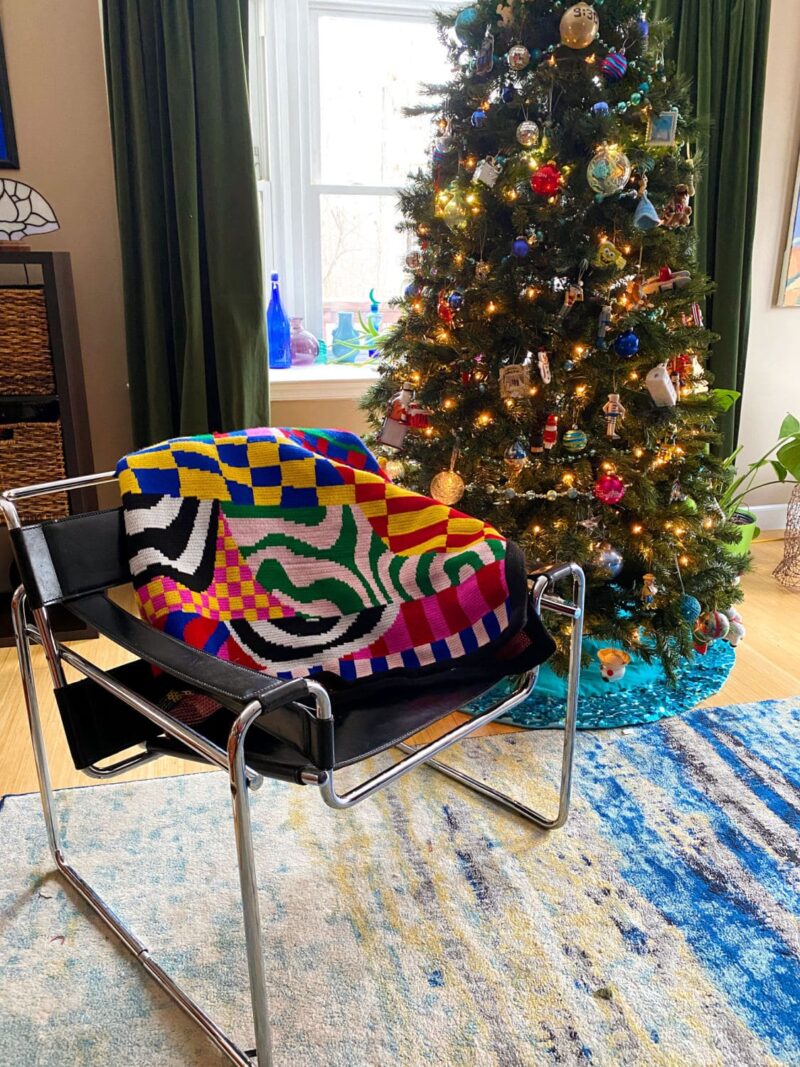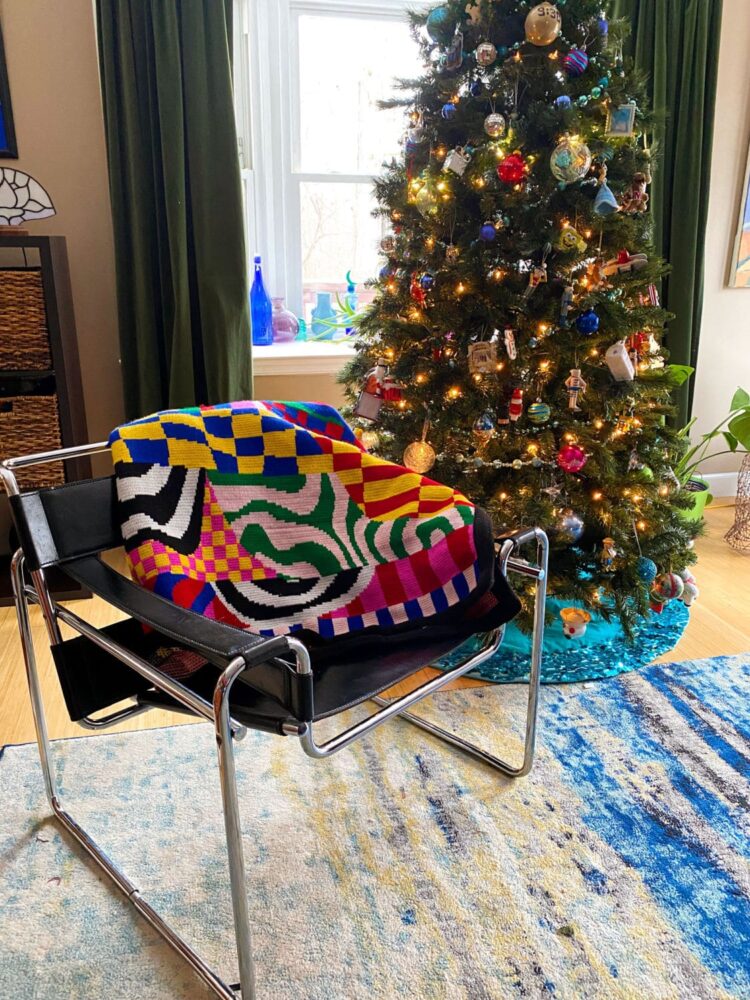 After putting away the Christmas tree, the house had such a different energy. A fresh, light energy. Sitting in front of our living room bay window, the tree was beautiful but it blocked a lot of natural light. It also had a pretty big footprint for our relatively smaller home. Having it gone made everything bigger, lighter, more positive. I wanted to keep that going.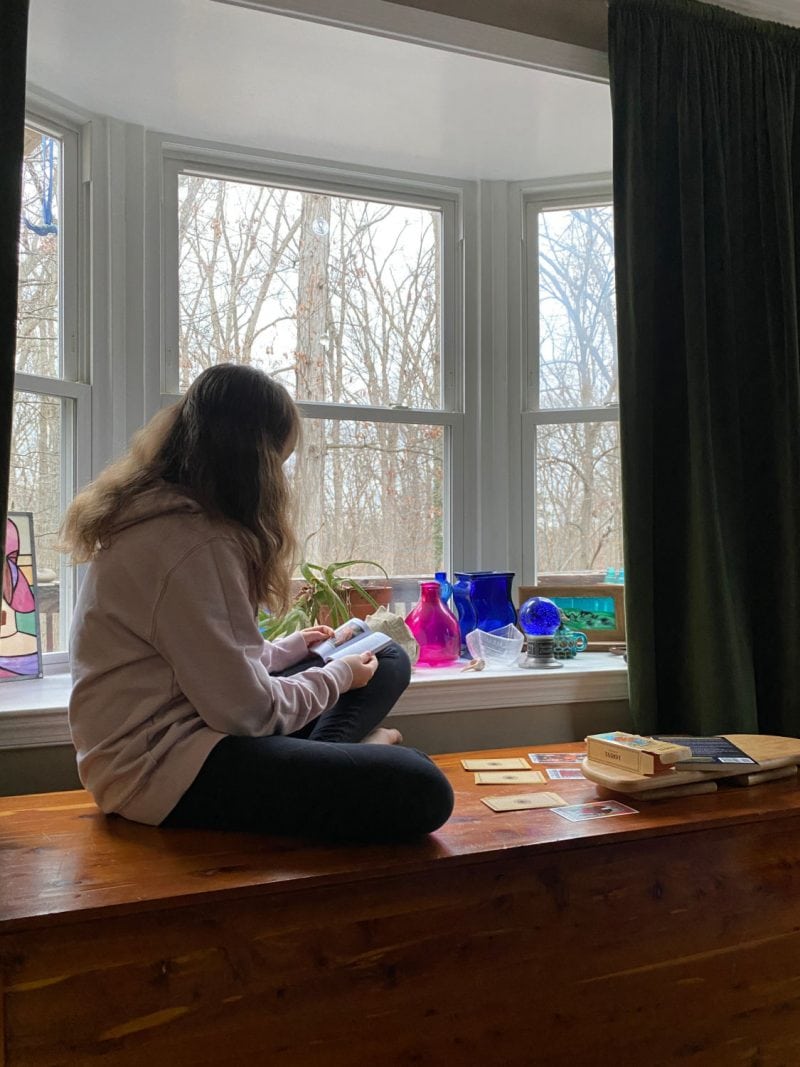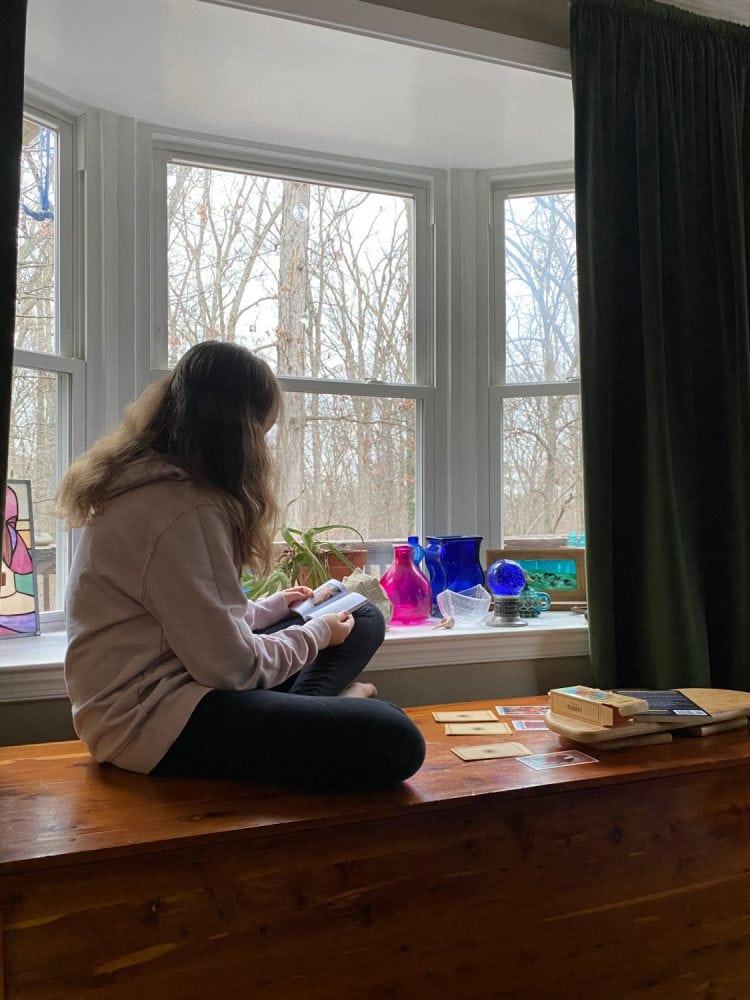 I used to have a home office, a room you had to walk through to get to our bedroom. It was our bedroom for the first few years we lived here, but when I got pregnant we decided to remodel instead of move for space and built a new bedroom. The home office is an L-shaped space that was always a catch-all like many people's guest bedroom or home office or study, but it still was mine. I picked the paint color, I chose what was on the walls.
That changed with the 'demic. We found our kid focused more when she was out of her bedroom, so after two days of school we moved her to my desk in the home office. We also got a Peloton bike which went into that space, meaning it was ridden when the kid wasn't sitting at the desk, meaning the only way that office would be a place for me to work was if I blogged from 8pm – 4am.
I've spent many many days blogging from the couch, but when I do that it hurts my back and also makes it so no one can use the main floor (we have an open space concept downstairs). I sometimes use the dining table, but that is also in the middle of everything. I've had the most success working from the chair in our bedroom.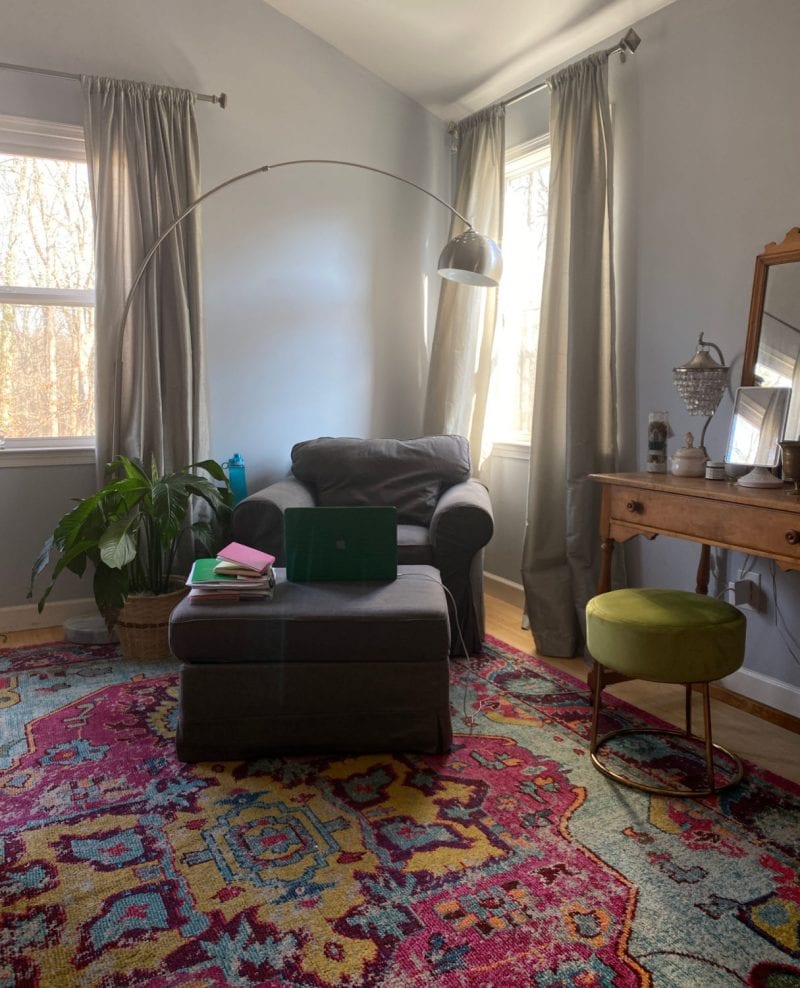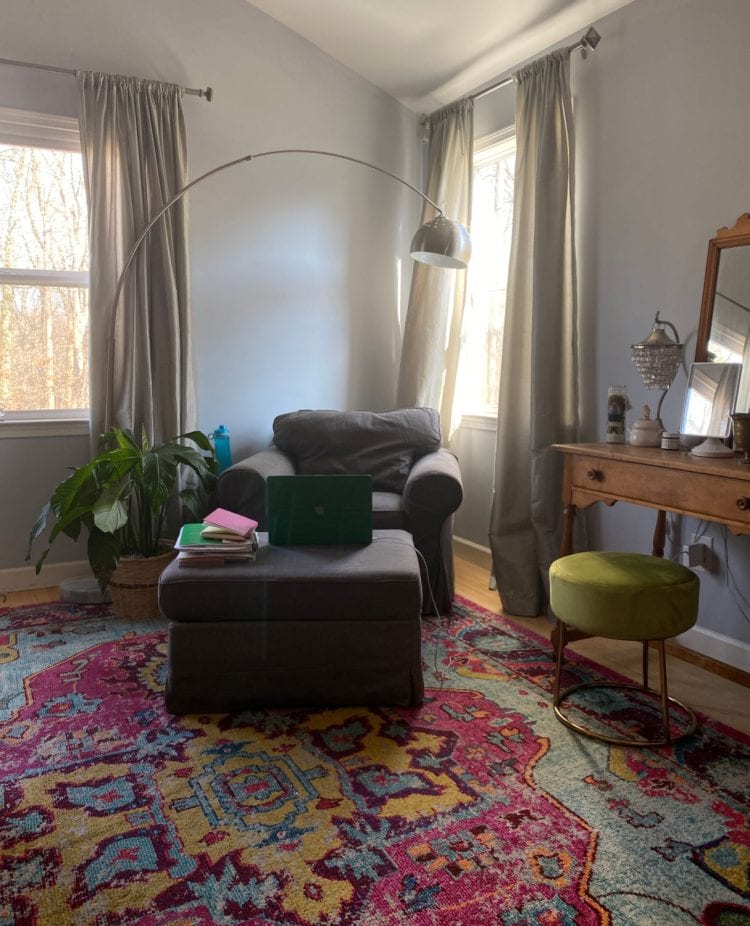 We got this chair via Freecycle; a neighbor was moving and offered it. We were thrilled when we arrived to pick pick up the IKEA EKTORP chair and footstool that it had never been used, still wrapped in plastic. This was a long while ago; we've since replaced the cover and it's starting to look a little deflated, but it's roomy enough for me to sit cross-legged in it or snuggle with our dog, Oscar in it.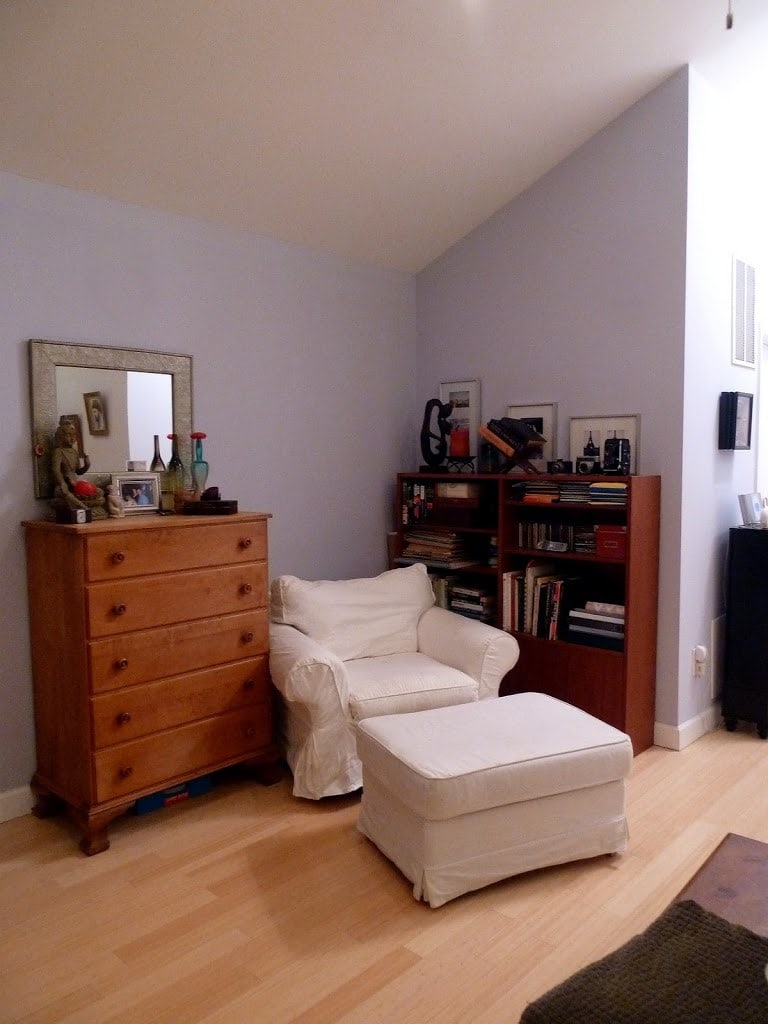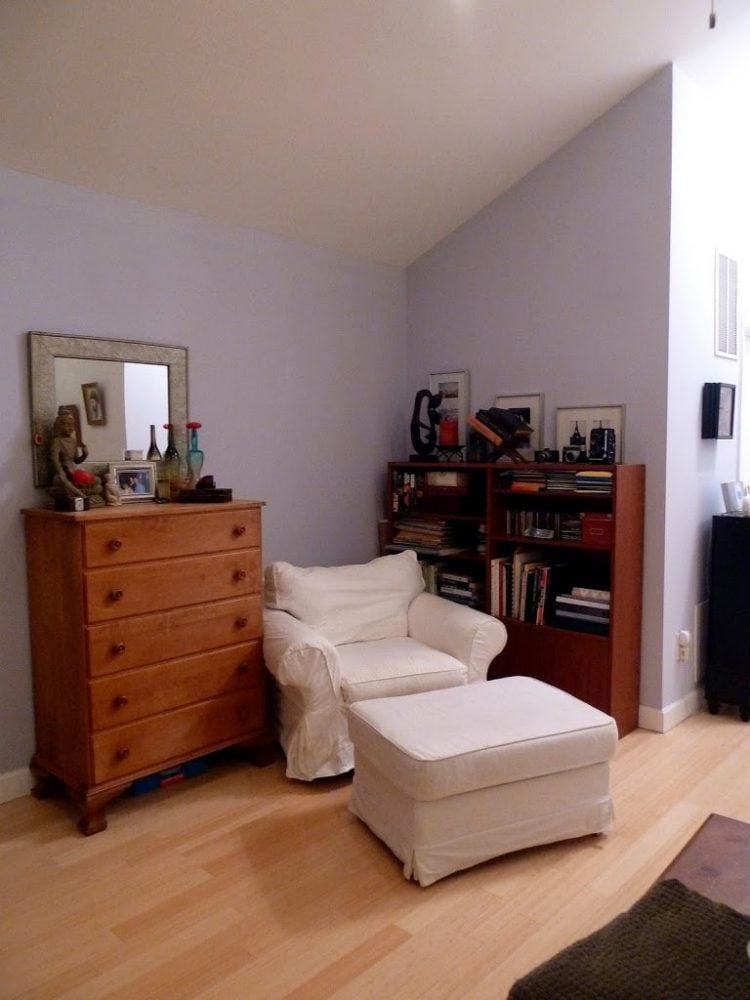 Since we got the chair (here it is in our bedroom back in 2011), it has been in the corner of our room, angled to face the bed across the room, while having a view of the windows which face the woods. Thing is, you can't really see out the windows, just see the windows. And the corner is kind of stark and dark. But I couldn't imagine the room any other layout.
And then I had a dream and my bedroom was in it. But the chair was in the opposite corner where my dressing table resides, the dressing table where my husband's bureau is, and his bureau in the dark and stark corner. But nothing was dark and stark, there were so many plants and gold framed things on the walls and light streaming in from the windows.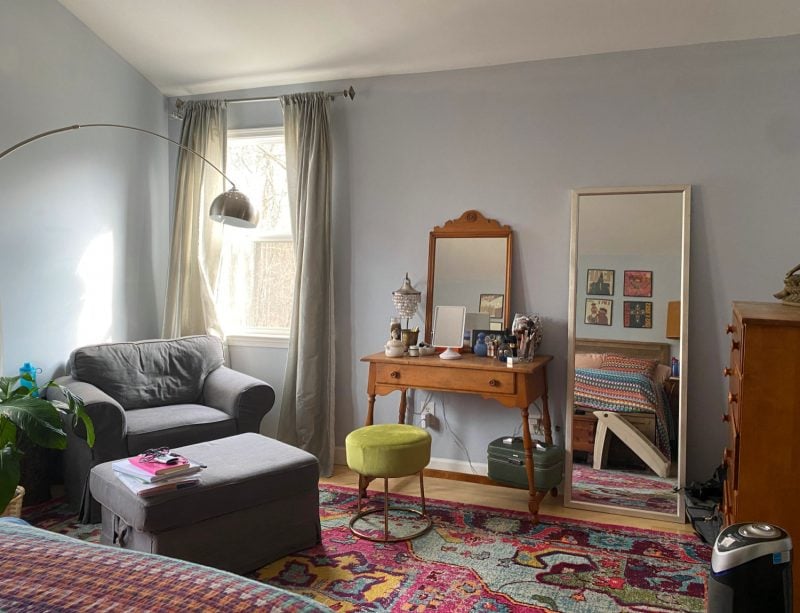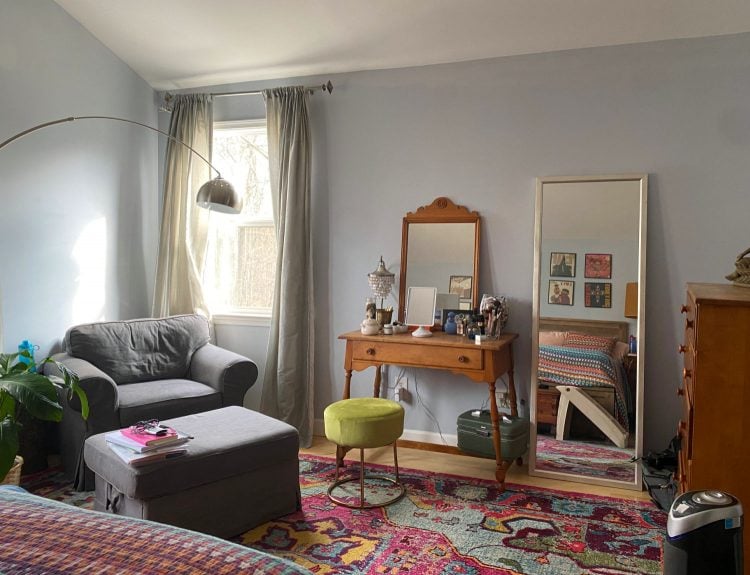 I convinced my husband to join me in rearranging the bedroom to match that dream by reminding him of how bright and full of positivity the living room felt once bringing down the tree. We didn't just rearrange, we deep cleaned, since we hadn't moved that furniture in over a decade.
We didn't buy any plants or gold-framed things, this was a cost-free update. But that doesn't mean we don't already feel the positive bright energy from it.
We can often feel that we need to spend to make a change in our homes, our wardrobes, and our lives. But sometimes, just moving what you have around and giving it a good cleaning can be just what was needed to stir up some positive energy.
How to Help
I mentioned the Palm Collective in my post from Monday and this week, Wardrobe Oxygen made a donation to this organization's GoFundMe. This GoFundMe helps secure living spaces for unhoused DC residents and sending stipends directly to frontline organizers and activists. While I no longer live in the DC city limits, I love this city and hate what it has turned into. For those who don't live near Washington D.C. you may not realize that the Capitol, White House, and other government buildings are only a small portion of this vibrant people-filled city that has been devastated by these domestic terrorists.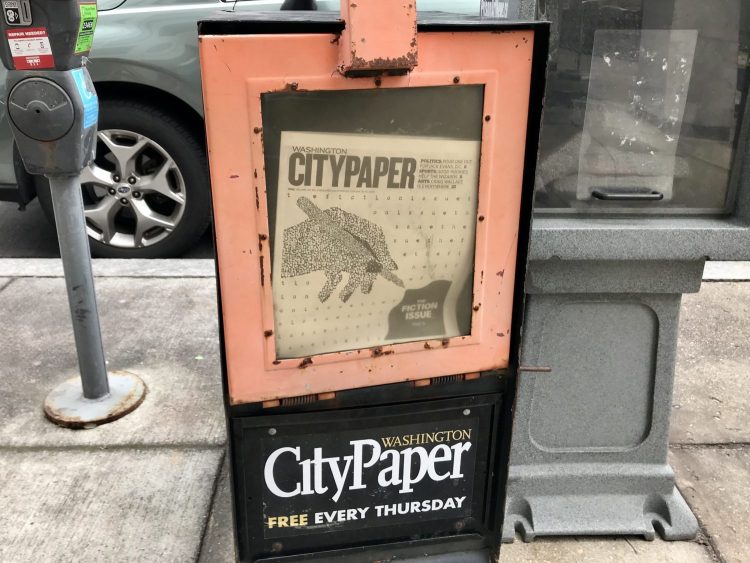 Speaking of our Nation's Capital, I also made a donation to the Washington CityPaper. Since 1981, The City Paper has reported on all things DC with an independent and local lens. As a teen, I'd grab a paper copy of The City Paper and read it as I took the Metro into Georgetown or while waiting in line to get into a show at 9:30 Club. As an adult, I'd read The CityPaper on my commute to work. Now, I rely on The CityPaper to give me DC-specific news online that I can't find anywhere else.
While many local weekly papers have been bought by major conglomerates, The Washington CityPaper continues to remain independent. However, like all journalism, it is struggling and needs our support.
I encourage you to find an independent news source in your area, or the town where you grew up, or somewhere in this vast country and share its articles, donate if you can, and help it remain independent and alive.
Weekend Reads
High school sweethearts reunite and marry after nearly 70 years apart. (CNN)
Women will bear the burden of getting our parents vaccinated. (GEN)
Mortality rate for Black babies is cut dramatically when Black doctors care for them after birth, researchers say. (Washington Post)
Why is celebrity weightloss so complicated? (Buzzfeed – thank you to Lee for sending this my way)
The paradox of online "body positivity". (Vox – this one was sent by several of you)
Dating app Bumble files for U.S. initial public offering making 31-year-old CEO Whitney Wolfe Herd the youngest woman to take a company public. (Bloomberg)
Louise Linton (yes, the wife of Steven Mnuchin) has made a movie. (New York Times)
Did Nancy Pelosi's impeachment outfit look familiar? (Vogue) I've been following the news and some think it could be Max Mara but no confirmations.
New Mississippi flag signed into law, flies over state Capitol. (Daily Journal)
When you lose your mother. (Tue/Night)
Why are the Backstreet Boys tweeting about Qanon? (The Cut)
OnRaé LaTeal, founder of the Freedom Futures Collective, is focusing on Black joy as she mentors a "new generation of liberation music makers." (Washington City Paper)
A drive to succeed has become a drive to just get by. Why workplace ambition is flickering out in this endless limbo. (GEN for Medium)
Denial is the heartbeat of America. (The Atlantic)
From TikTok to Depop: Fashion's new trend funnel. (Vogue Business)
How to talk to friends and family who believe conspiracy theories. (New York Times)
Former QAnon followers explain what drew them in — and got them out. (Rolling Stone)
"The cover did not give Kamala D. Harris due respect. It was overly familiar. It was a cover image that, in effect, called Harris by her first name without invitation." The brilliant Robin Givan's thoughts on Kamala Harris' Vogue cover. (Washington Post)
This week's SCOTUS ruling sends a 'chilling signal' on the future of abortion rights. (The Lily)
Rookie, the online magazine founded by Tavi Gevinson, will revive its popular "Life Skills" column as an eight-episode podcast available on Audible. (The Cut)
With 'I Hate Men,' a French feminist touches a nerve. Pauline Harmange is adjusting to the success and backlash of her debut book, one of a handful of titles from France that suggest a more frank approach to sexism and gender violence. (New York Times)
Walmart's e-commerce chief is leaving to build "a city of the future" supported by "a reformed version of capitalism." (Vox)
Can you spread Covid-19 if you get the vaccine? (Quartz)
Brian Kelly, The Points Guy, has created an empire dedicated to maximizing credit-card rewards and airline miles. What are they worth in a global pandemic — and why are they worth anything at all? (New York Times)
Who you insult when you call this a 'wasted' year. (GEN)
Hear/See/Read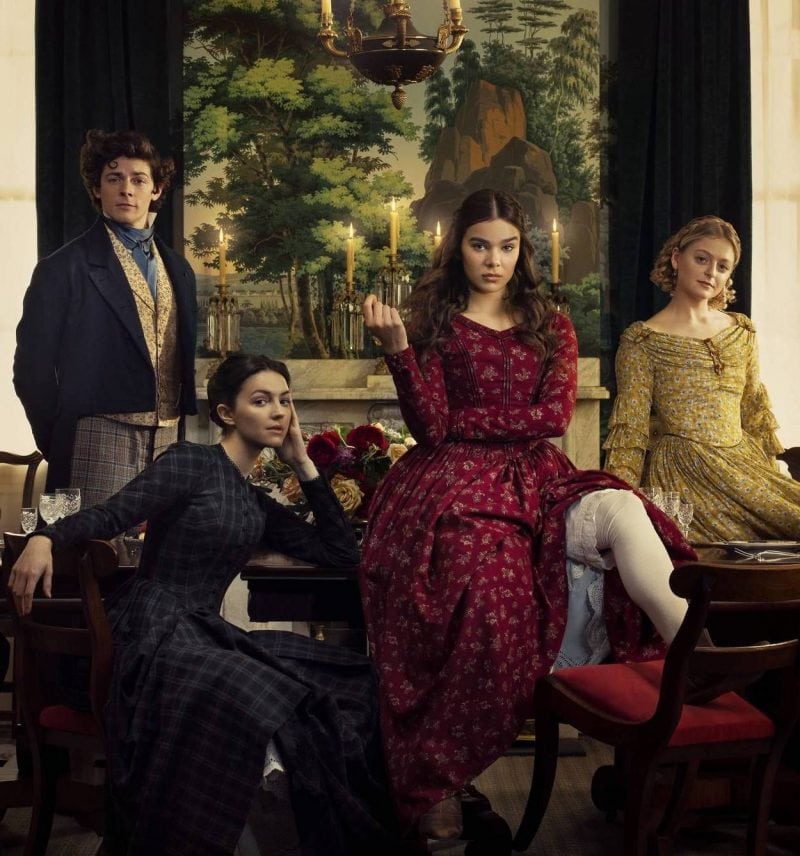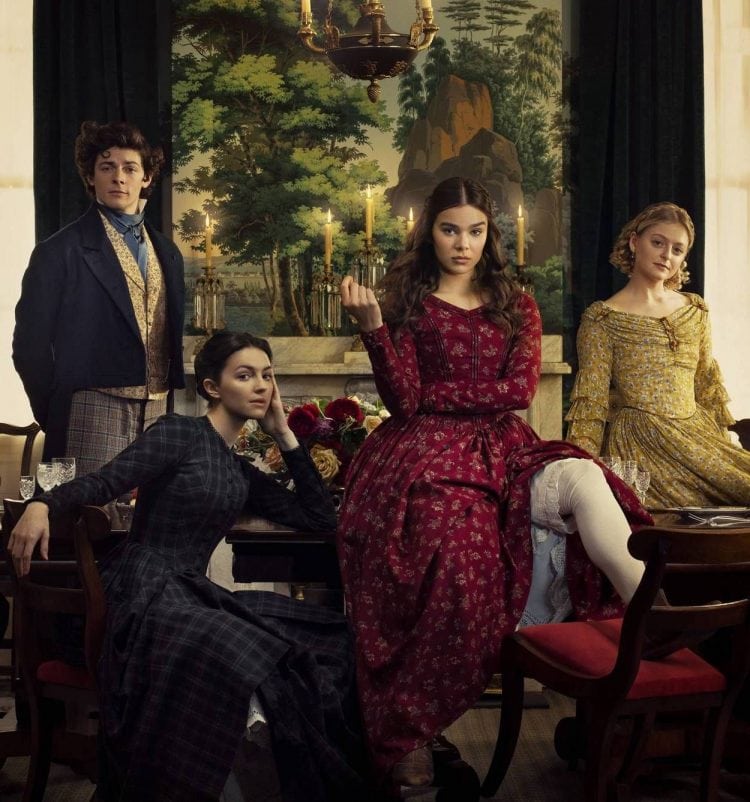 I tried watching 'Dickinson,' the series on AppleTV that is loosely based on the life of Emily Dickinson and I just couldn't. It was NOT for me. But my 12-year-old and I were looking for a new show to watch together and she thought it sounded cool.
This show is utterly ridiculous. It mixes modern with historical with fantastical with a script that is really corny at times and has me constantly reaching for my phone to research the truth. But it is a fun watch with a young teen/older tween because that is what the show is made for. To see it through my kid's eyes gives me a bit of appreciation.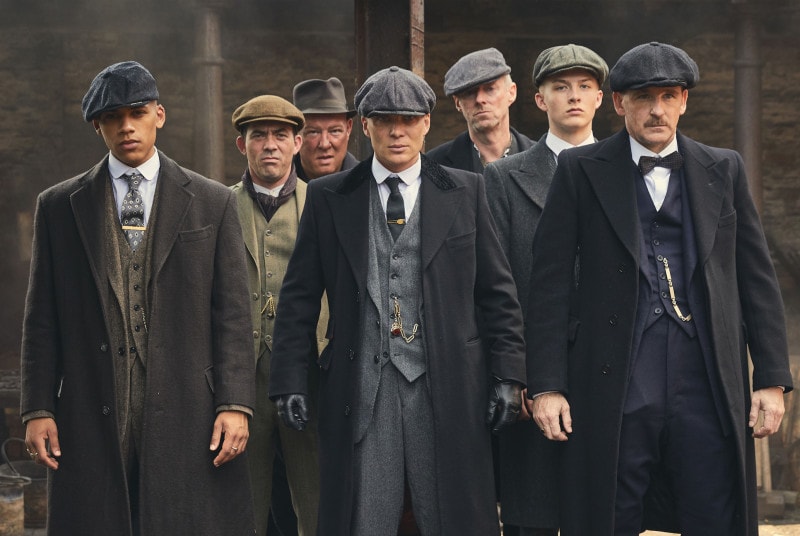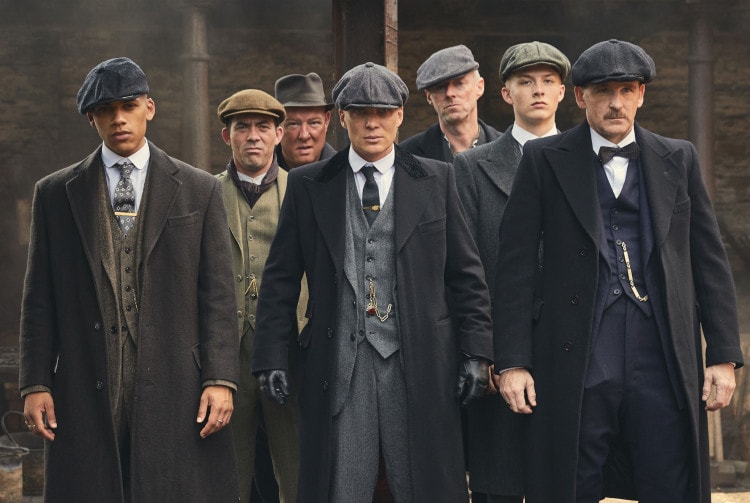 We finished 'Peaky Blinders' and I miss it so much. Some say we'll get Season 6 this year, others say maybe not. I hope it's not too long, I don't want to lose the attachment I have to these characters. 'Peaky Blinders' is on Netflix.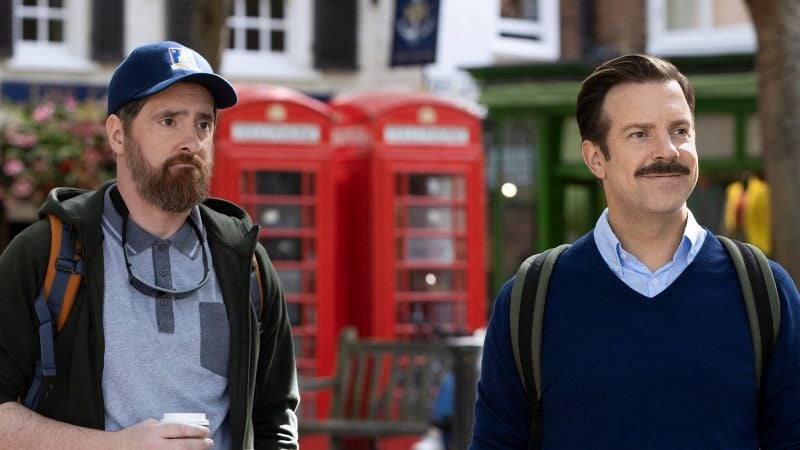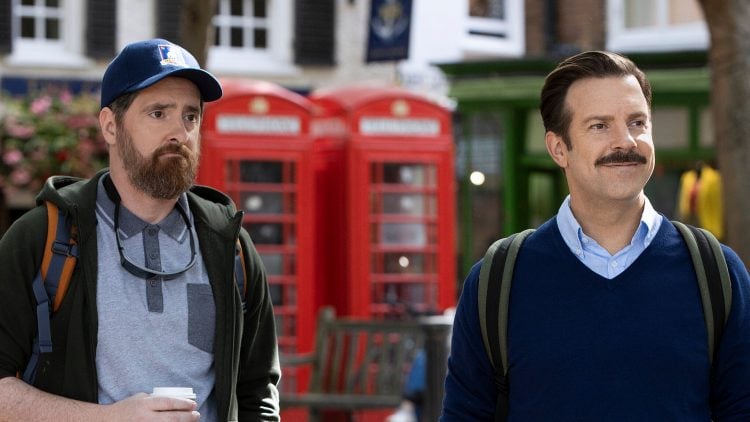 After multiple friends telling us we HAD to watch it, K and I started watching 'Ted Lasso,' which is also on AppleTV. We're on episode 2 and I totally see the appeal. And it's such a breath of fresh air after consuming news all day.
For Your Entertainment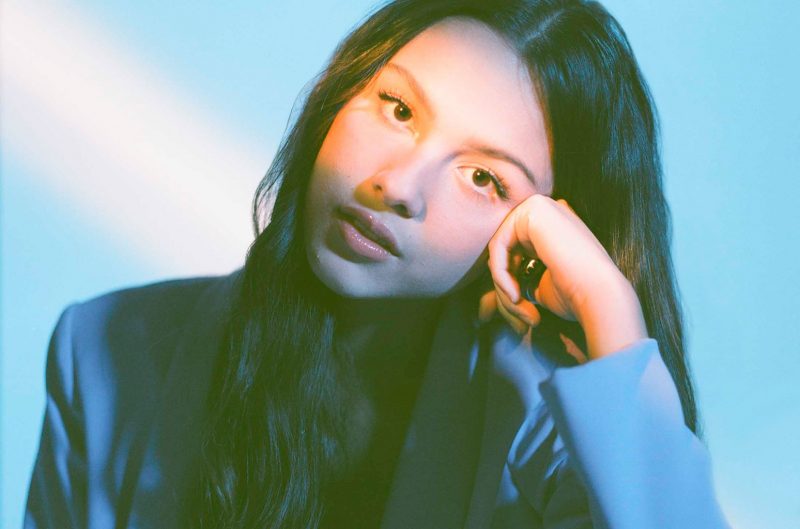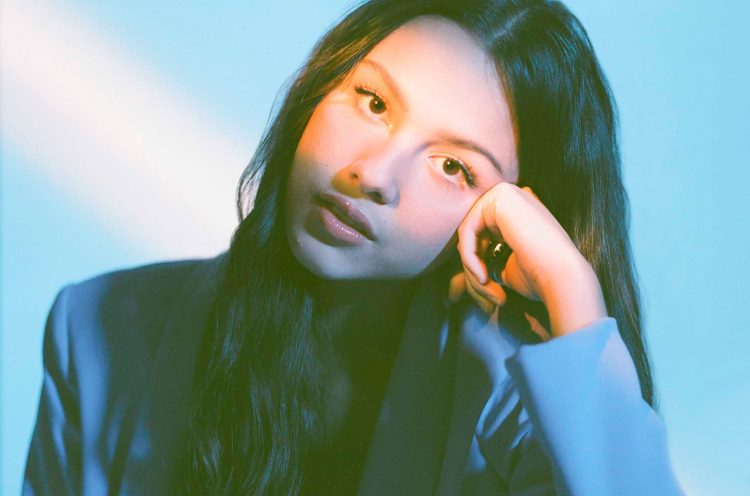 Have you heard of Olivia Rodrigo? Unless you're a Disney Channel fan or a TikTok fan (or have one of these fans in your household), you may not have heard of this 17-year-old actress and singer best known for playing Nini Salazar-Roberts on the Disney+ series High School Musical: The Musical: The Series. Earlier this month, Rodrigo came out with her first single, "Driver's License" which has broken Spotify records for the most streams in a day for a nonholiday song, with over 15 million global plays the day it came out (the song continued to beat its own record, with over 17 million streams the following day).
"Driver's License" gained popularity thanks to TikTok where it was sampled millions of times and what led people to head to Spotify to hear the song in its entirety. As I was playing this video before sharing it here, my daughter, who was upstairs deep into playing a video game with her friend on Facetime came running downstairs, "Omigod, I love 'Driver's License' it's like the breakup song for my generation!"
Do you remember the song you considered the breakup song for your generation? Maybe it was, "It's Too Late," or "Un-Break My Heart" or "Nothing Compares 2 U." "Driver's License" is lovely in how it's from a teenager's perspective, and unlike many of the songs we used for our teen heartbreak which were focusing on far more adult topics. Enjoy.