This article may contain affiliate links; if you click on a shopping link and make a purchase I may receive a commission. As an Amazon Associate, I earn from qualifying purchases.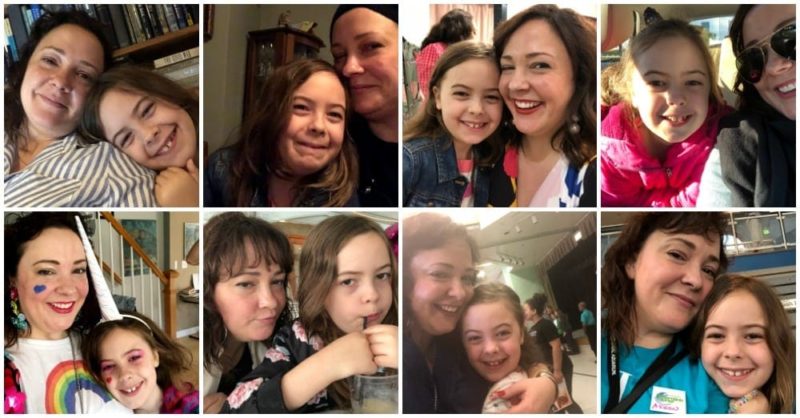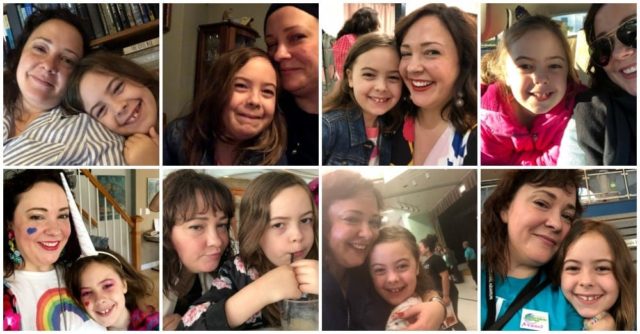 Taking my daughter to school is the best part of my day. It's something I never was able to do until I quit my job and something I didn't even think would be so special for me and for her.
I get home from the gym and have about 20 minutes until we have to leave for school. I brush her hair, make sure she properly brushes her teeth, make sure her backpack has everything it needs and nothing it doesn't, forms are signed, homework is complete and we head out the door. We live close to the school, but need 30 minutes to walk there so we end up driving. The entire time we talk. We talk about what is happening in school that day, what she dreamed about, some YouTube or Musical.ly personality that is so funny. She often rambles and I just listen, grateful to have this time where I get a peek into her mind uncensored. I know it won't be long before she's an age where she feels she needs to hide things from me or adjust the story.
We park around the corner and walk to the school. Lots of kids her age are dropped off or walk alone from the car but she likes having me walk her to the door. Sometimes she even holds my hand. The conversation continues. We cross the street, I've gotten to know the crossing guard and we share pleasantries, comment on the weather, tell one another a joke. I get to the door, kiss her on the head, tell her I love her. Sometimes her friends catch up and they walk together but she still waits to have me kiss her on the head before racing into the school.
On the way back to the car, I again see the crossing guard, as well as many parents I have come to know. We say hi, we comment on something that happened in the community, the new mural on the school exterior, an upcoming field trip or event. As I drive home the crossing guards and some parents wave to me and I wave back. Since I'm already in my car, I then head out to run that day's errand. The post office (I call it my home away from home since my business address is a PO Box and I am selling old clothes on Poshmark), the grocery store, the bank, the tailor, the library.
I get home, still in my gym clothes that have dried and are sticky. I shower, throw on some casual clothes (usually overalls) and get to work. That hour between the gym and errands fuels me through my day at the computer. It's like meditating, it calms me. It reminds me of why I took the leap, quit my job, changed all of our lives. No, I can't buy you another JoJo Siwa bow and we can't have sushi takeout after karate every Monday night. We may not be going on some epic summer vacation and we no longer go to Starbucks for lady dates. We may be pinching pennies and making do but we have that hour each morning where it's just you and me and this is more valuable.
Being self-employed is freaking stressful. Each month, hell each day is drastically different. The routine I knew in Corporate America is gone and each time I think I've created a new routine the rug is pulled out from under me. There is no reliability, no consistency, no safety net. Last month, I started a contract with a company I used to work with when I was in Corporate America. We'd be co-subs on government projects, there was a woman at that company who was the only person I met in ten years of managing webinars who used the same platform I did and in the same manner. We became friends, supported one another, advised one another, vented to one another, and often collaborated on projects. She reached out on Facebook and asked if I'd like to help with a big annual webinar, one my old company and I supported in years past. I agreed. The past couple of weeks have been surreal. I'm in my overalls in my home office instead of in a dress and heels in a white box in Rockville, Maryland or a brown box in DC. But I am on conference calls with old coworkers and subject matter experts from across the country who I previously worked with, met at conferences, taught years ago how to use this technology. Last week, I had a conference call with my old team mate. We worked together almost a decade; he was hired six months after me. When I was asked who to be my support person from my old company for these webinars, I asked for him. On the call, we talked a bit about what had changed but we got back into our old routine and it was pretty awesome. I haven't lost it.
I was stressed about taking on this project. I said yes because well, the money is good. Also, I think it's important to keep my skills fresh. I don't want to go back into that field, but I have no idea what the future holds and it's stupid to let any skills or contacts go stale. But my blog business is still new, still something I haven't gotten a firm grasp on. I literally spent eight hours Wednesday just replying to emails and then I had work for the contract. And after, I still had to do social and content for the blog. But having this contract is forcing me to create not a routine, but at least a rhythm. It's reminding me of the corporate badass I was, and how I still have that badass in me, I just need to use those powers for the good of the blog. That managing a blog and managing a team and a schedule of webinars and events doesn't have to be completely different, and with a little creativity I can use a lot of the skills I honed in the past decade for this new venture. This isn't a 9-5, it's more like a 10-10 but it's a business, and it's mine.
And best of all, I can do it and also take my daughter to school every morning.
The video has nothing to do with taking my kid to school, I just love it.