This article may contain affiliate links; if you click on a shopping link and make a purchase I may receive a commission. As an Amazon Associate, I earn from qualifying purchases.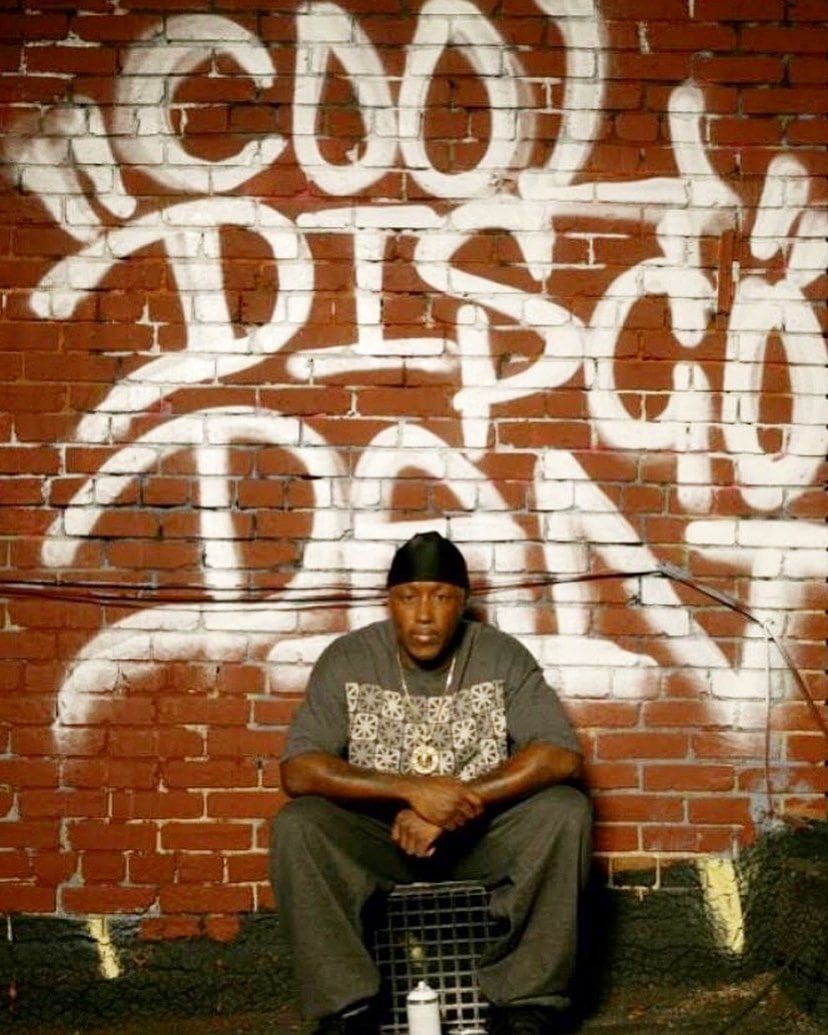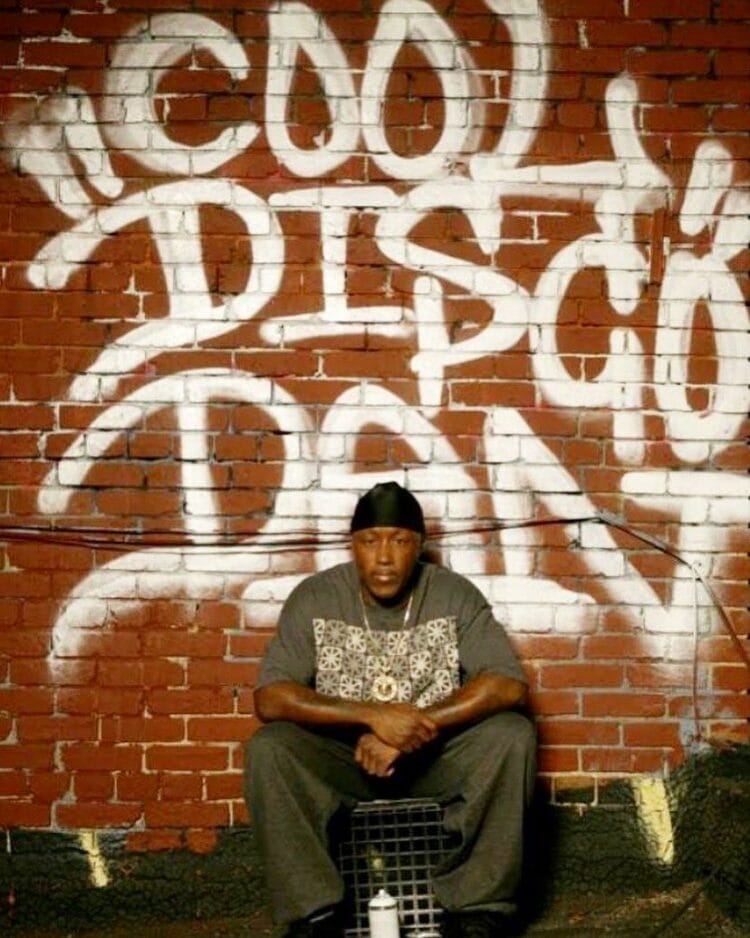 If you have lived in the DC area any time in '80s and '90s, or have taken the Metro, you have likely seen graffiti by street artist Danny Hogg, better known as Cool "Disco" Dan.
Hogg grew up in Prince George's County right on the DC border and had loved drawing since a little kid. Hogg earned his nickname from attending go-go shows and starting as a teen, began tagging it all over the DMV (District, Maryland, and Virginia).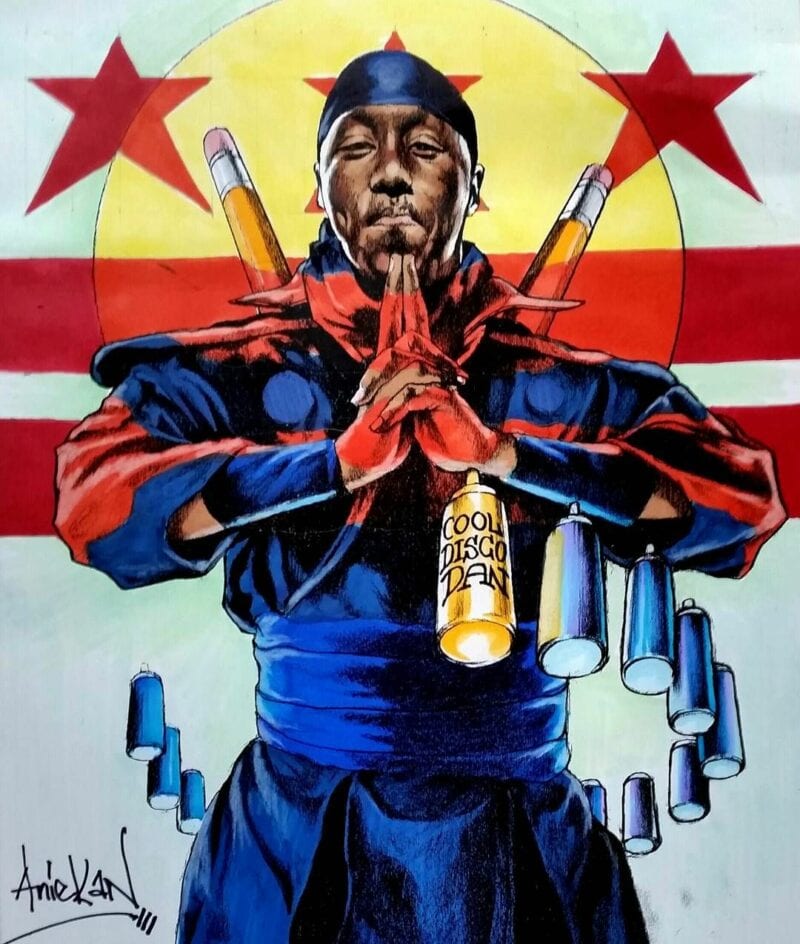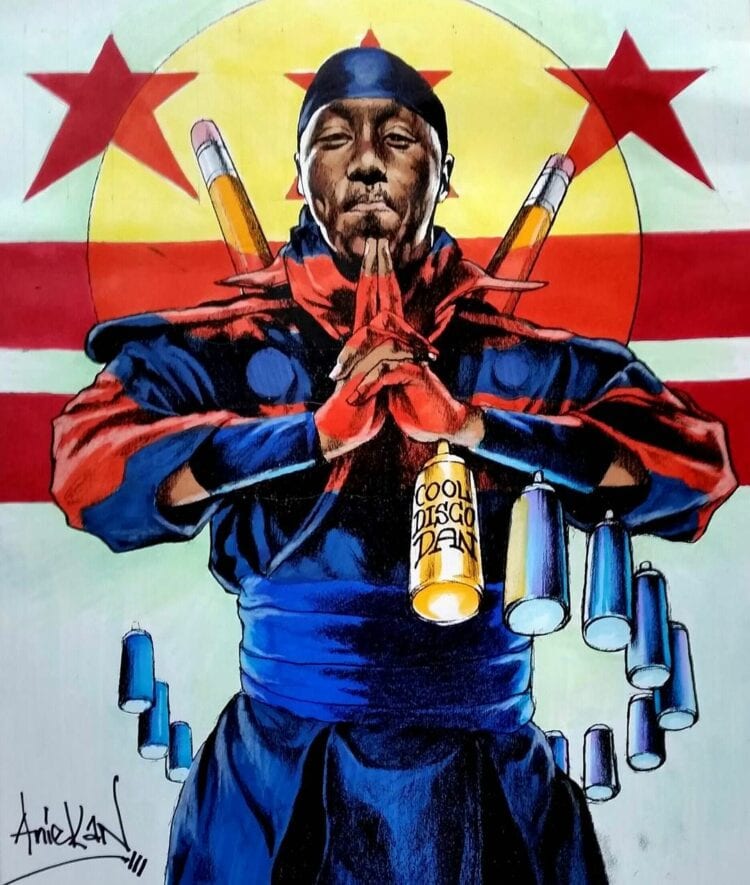 While Cool "Disco" Dan may not have been the most prolific graffiti artist in DC, he sure felt like it for having a knack for picking the best spots. I remember talking about his work on the Red Line of the Metro as a high schooler. Who was he? Was his name really Dan? How old was he? How in the world did he get up there to draw his tag? What a legend.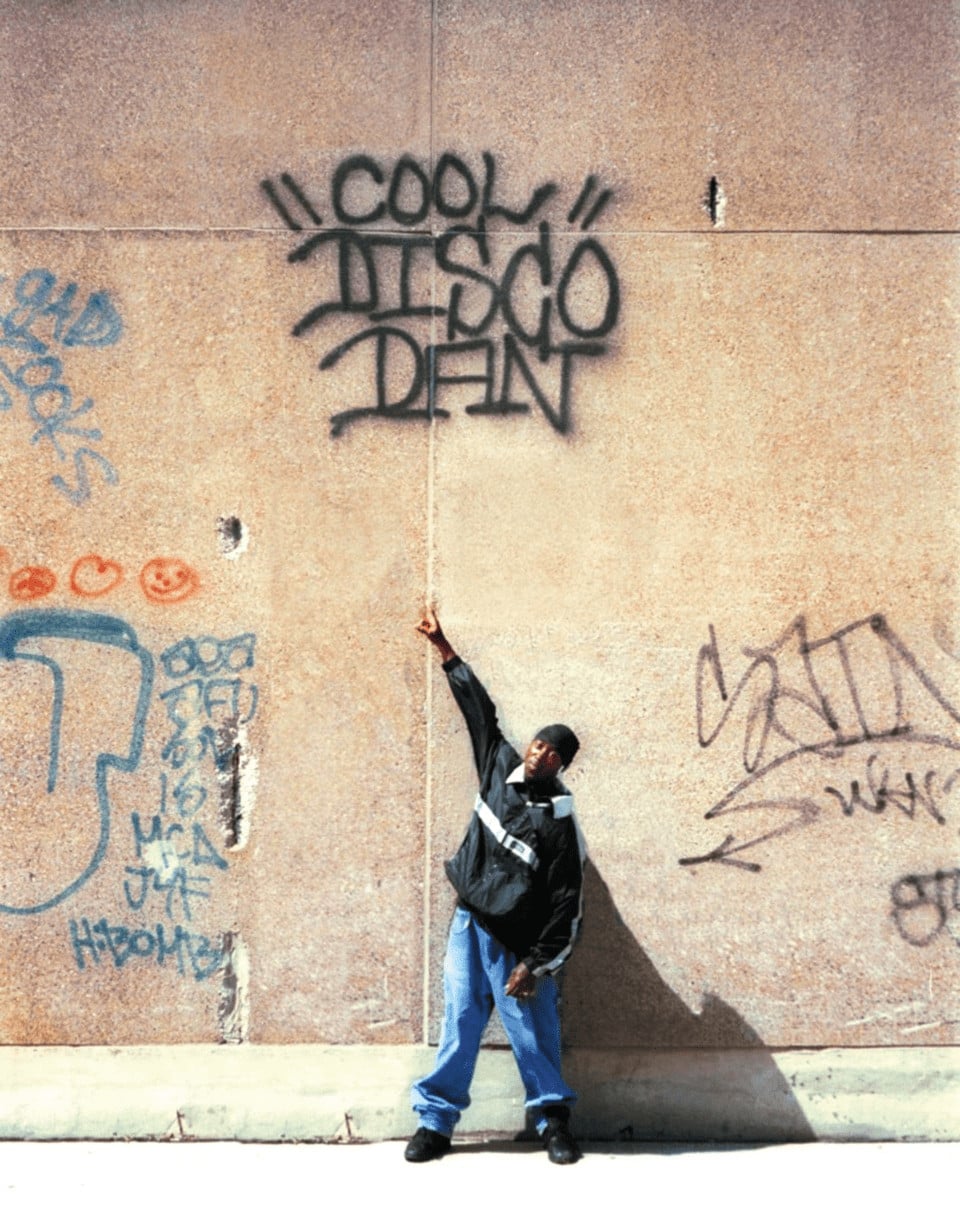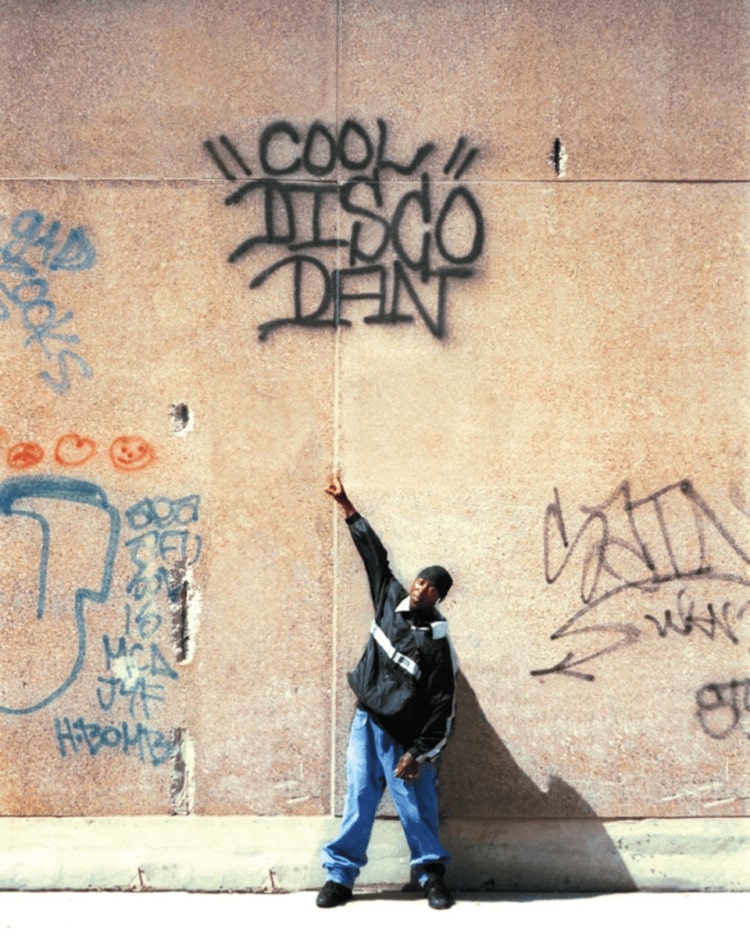 While graffiti is illegal, the DC cops usually gave Hogg a pass. While he was charged a few times, charges were always dropped. He was a DC icon, a middle finger to the establishment that was failing the city's inhabitants during this era. Hogg literally wrote himself into DC history.
Hogg retired in the '90s but had a resurgence in 2013 when a documentary was made about him. The Legend of Cool "Disco" Dan, narrated by fellow DC native Henry Rollins, showcased the other side of DC in the '80s, beyond K Street and the White House. Hogg went from being a city nuisance to a respected street artist known globally.
In 2013, Hogg's work was also displayed at the Corcoran Gallery of Art in an exhibit titled, "Pump Me Up: D.C. Subculture of the 1980's." When the Corcoran closed, Hogg's work was donated to the National Gallery of Art.
While many of his tags have since been painted over (or more likely, those buildings have been torn down to make room for pricey condos and shopping destinations), some of his work has been preserved. If you visit the Howard Theater, you will see a mural showcasing Hogg's tag right outside. A piece that originally was originally spray painted in the H Street Corridor now hangs in the Wilson Building, home of the DC City Council.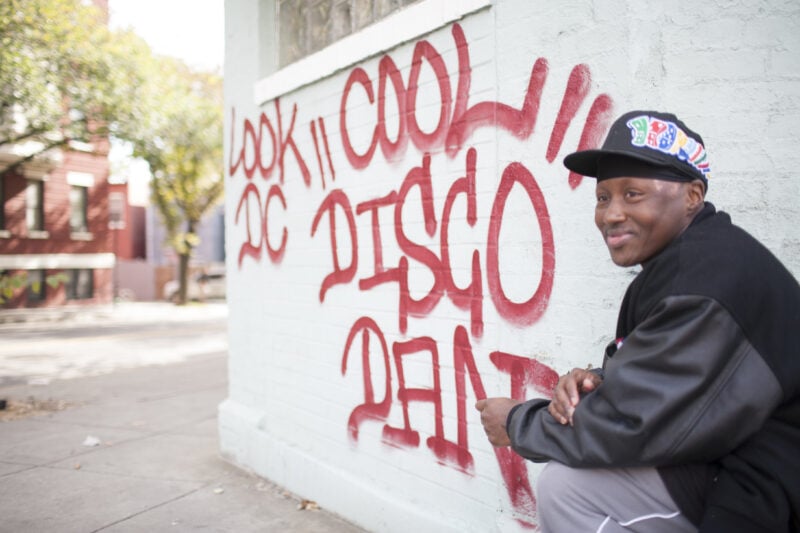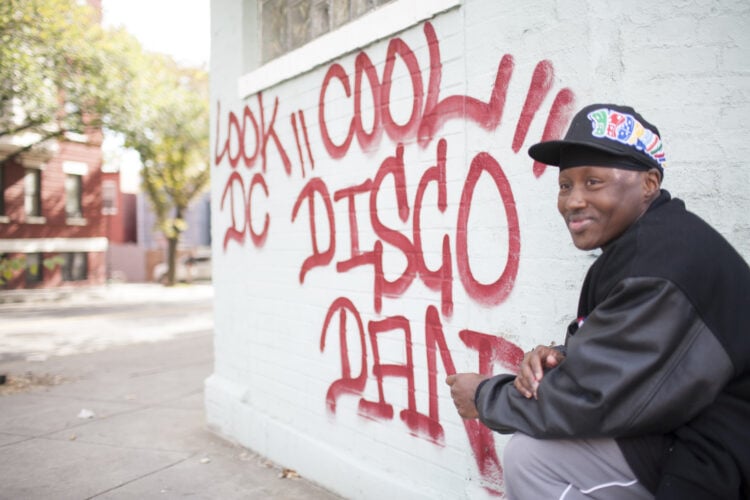 Even though his work hung in the Corcoran Gallery of Art and a movie was made about him, even though what he did stopped being called graffiti and became street art, Cool "Disco" Dan never saw financial success. When Hogg died in 2017, at the age of 47, he was living in a state-funded group home in Virginia.
Upcoming Instagram Live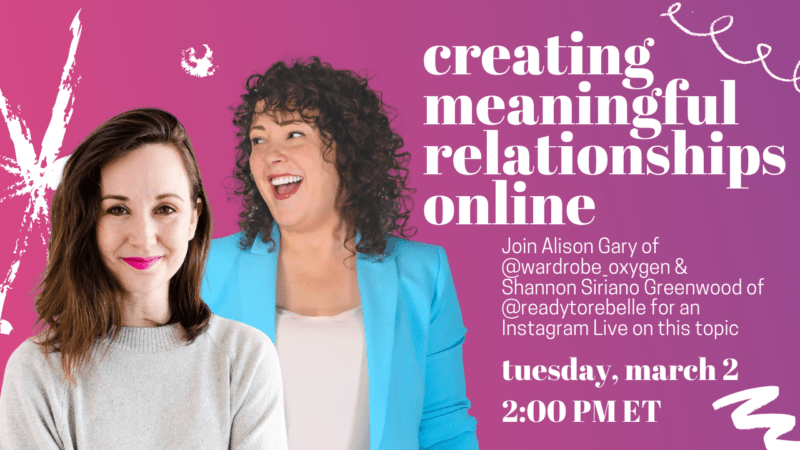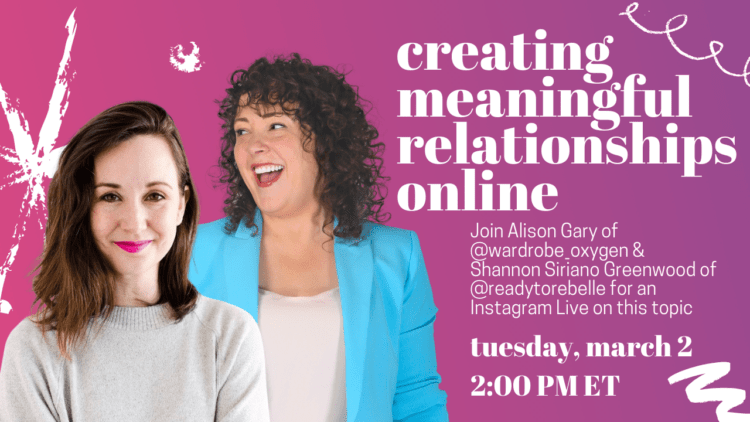 It has been a year of living a good portion of our lives virtually. Many of us now work from home, use apps to order food, take virtual fitness and wellness classes, and often only see our friends via FaceTime and Zoom. While we have technology there to connect, is connecting truly happening? How can we cultivate meaningful connections across the wire?
I'm sitting down with my friend Shannon Siriano Greenwood, the founder of Rebelle, a community for working women, to discuss this topic this coming Tuesday on Instagram. 
As someone who works for herself and has a virtual job, I know how hard it is to build relationships virtually, but also how valuable those relationships can be. I've learned a lot over the years myself and through the Wardrobe Oxygen community.
Shannon has built Rebelle, a community that is focused on building such relationships so working women, no matter where they live and no matter their profession, can find that community they need to thrive. Rebelle has a conference, the Rebelle nCon that I have attended and been honored to speak at. Rebelle Con is returning March 21-23 for a virtual conference with an amazing lineup.
I loved the idea of this topic because the two of us walk the talk. Shannon and I are friends who have only met in person over one weekend, proving virtual relationships can be strong and supportive ones!
Join us Tuesday, March 2, at 12 pm ET on Instagram Live. If you have specific questions about building friendships and community online, you can contact me directly and we'll try to address them during our discussion. We look forward to you joining us!
Weekend Reads
Lily Tomlin, forever. (Glamour)
Illinois becomes the first state to eliminate cash bail. Why this matters. (New York Times)
Sure, laugh away. But every big vehicle should look like this new USPS truck. (Curbed)
How the Studio Museum in Harlem transformed the art world forever. (Bazaar)
This 105-year-old beat Covid. She credits gin-soaked raisins. (New York Times)
Gap to invest $140 million to build Texas warehouse as online sales swell. (CNBC)
Medical racism has shaped U.S. policies for centuries. (The Washington Post)
How the pandemic stoked a backlash to multi-level marketing. (The Atlantic)
The big restaurant lie: Everyone is treated the same. Inside the pampered and personalized world of DC's VIP diners. (Washingtonian)
50 Questions with Diane von Furstenberg. (AnOther)
The future of the middle class depends on student loan forgiveness. (Vox)
My friend Emily recently finished 100 rides on her Peloton bike and shares what it means (and it has nothing to do with the number on the scale). (Authentically Emmie)
Defending against 'predatory listening.' (Ten Percent Happier)
Martha Stewart is the original influencer. (Bazaar)
You Don't Have to Be a Superhero: Recent onscreen depictions of autistic adults reflect our growing understanding of a lifelong condition. (Vulture)
The fascinating history of Botox. (Allure)
Did you love Bridgerton? Then you may love this collection by Phenomenal, a lifestyle brand by Meena Harris that not only caters to our guilty Netflix pleasure but brings awareness and fundraises for culture and causes.
Sweatpants sales are booming, but the workers who make them are earning even less. (Vox)
How do I stop worrying about what other people think of me? (The Good Trade)
On the other side of menopause. (Human Parts for Medium)
I tracked down the girls who bullied me as a kid. Here's what they had to say. (Huffington Post)
And while we're on the topic, this article from last year was shared this week in a Facebook group I am in: Of course Gen X is doing menopause differently. (InStyle)
6 Gen X femtech pioneers who have revolutionized women's health. (Tue/Night)
What happens when you have the same name as a Hollywood star. (Human Parts for Medium)
Last weekend, my kid and I were in the car listening to the radio and we heard the remix of "Girl Put Your Records On." Originally by Corinne Bailey Rae, a Black British woman, this remix by Aslove, a white French man, has gained popularity thanks to TikTok. My kid was singing along; I asked her if knew it was a cover/remix. She had no idea so I played her the original. She was floored and we had a long discussion of the difference between covers, samples, and remixes and how TikTok popularizes remixes and those who created them without mentioning the original artist. The next day, I was scrolling through Twitter and someone shared this article and I knew I had to include it in this weekend's reads: The whitewashing of Black music on TikTok. (The New Yorker)
Hear/See/Read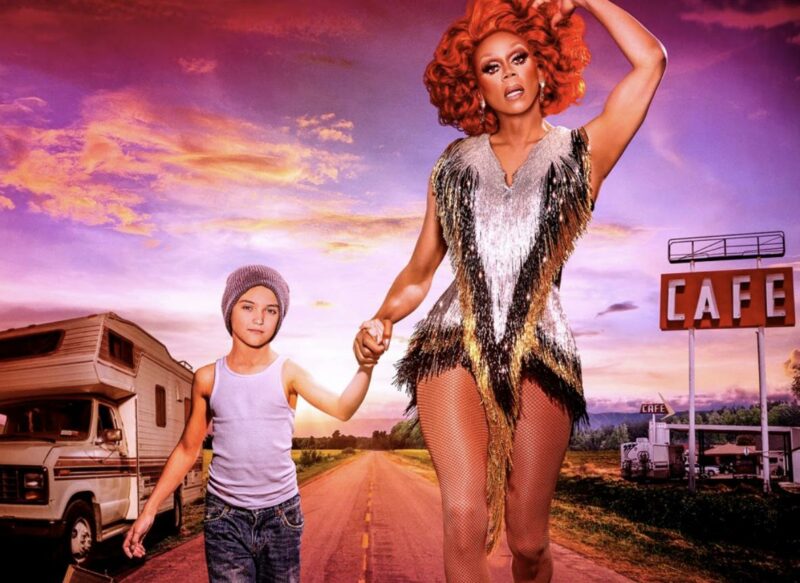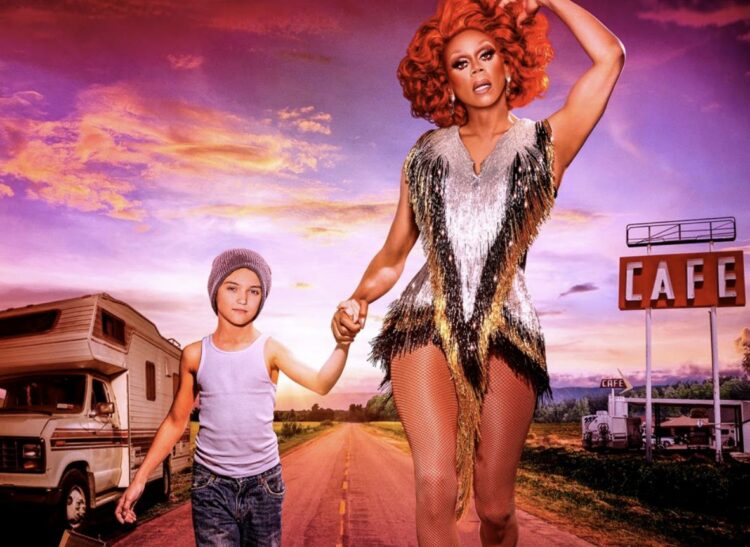 RuPaul goes on a cross-country drag club tour and a 10-year-old girl is a stowaway in his old RV. The two travel the country together, RuPaul performs, the girl makes smartass comments, and a grifter that stole $100K from RuPal is chasing them. Sounds like a fever dream, right?
Wrong, it's the plot of AJ and the Queen, a single-season series on Netflix. It is wacky and weird and not always the best acting or script but it's sweet and funny and constantly entertaining. The cast is going to have you on IMDB during every episode; along with RuPaul Charles you'll see famous faces like Jane Krakowski, Bridget Everett, Mario Cantone, Tia Carerre, Michael-Leon Wooley, and plenty of Drag Race alums.
What makes this show special is how much respect is given to all these different kinds of people who are living their authentic lives. There is a moral in almost every episode, and they often focus on not judging people, assuming the best of others, and being inclusive. It was canceled after one season, but this one season was a fun watch.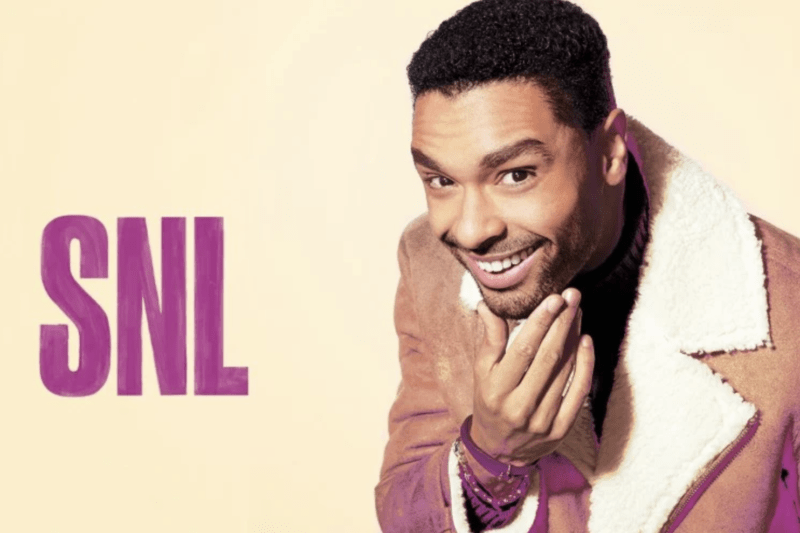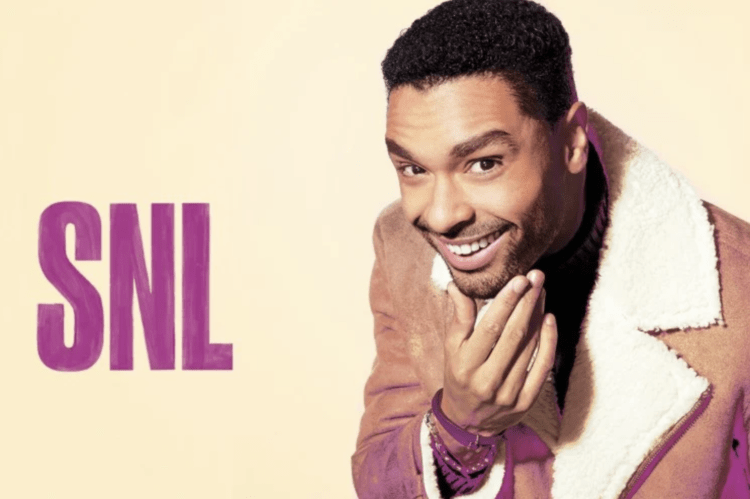 I have loved SNL since I was a tween staying up late, usually falling asleep before the second musical performance. I didn't always understand the humor, but I loved the sketch comedy, the improv, the silliness. I dreamed of someday being on that show, living in NYC, being hysterical and wacky and creative.
I still love SNL, and watch it weekly. However, I now DVR it and enjoy it with my Sunday morning coffee as my sleep is more precious than seeing Saturday Night Live live. Most of my friends say SNL is passe, boring, stupid, has jumped the shark, should hang it up and end but I think this year has been some really good stuff. Yes, they make some major mistakes and some stuff, especially during Weekend Update, can be in poor taste, but some of the skits and musical artists are so good. And last Saturday's was good.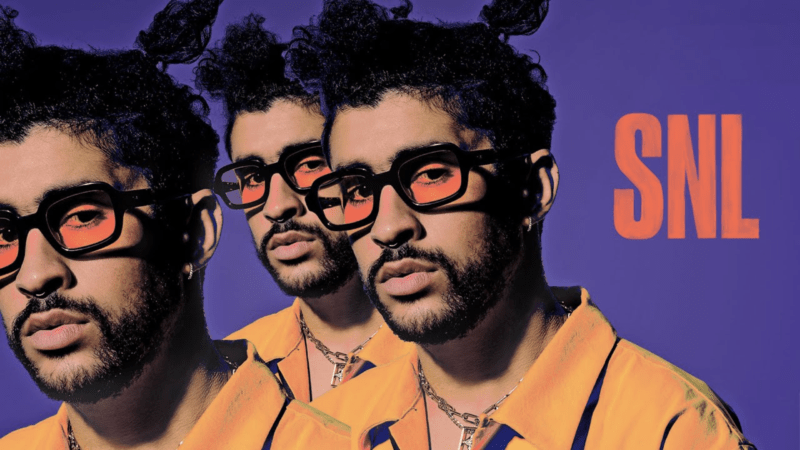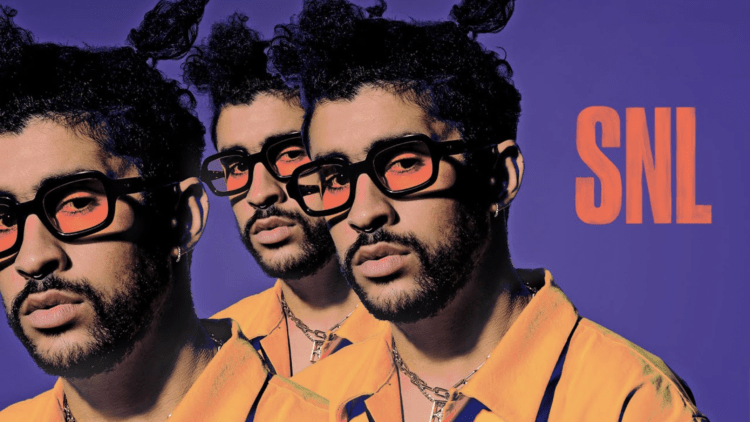 With Regé-Jean Page as the host and Bad Bunny as the musical guest, it already was going to be fun. That intro for Page… it just makes me want to see him have a lifetime career and have parts of that used for a montage about him 50 years from now. And Bad Bunny was great… that duet with Rosalía was so sexy! But the skits… I loved this one with guys in a bar discussing pop music, I was nervous about how this skit was going to end but was pleased by the feel-good inclusive ending. But the one that stole the show was this skit:
I think many of us can relate to this. And if we can't laugh at the situation we're in…
For Your Entertainment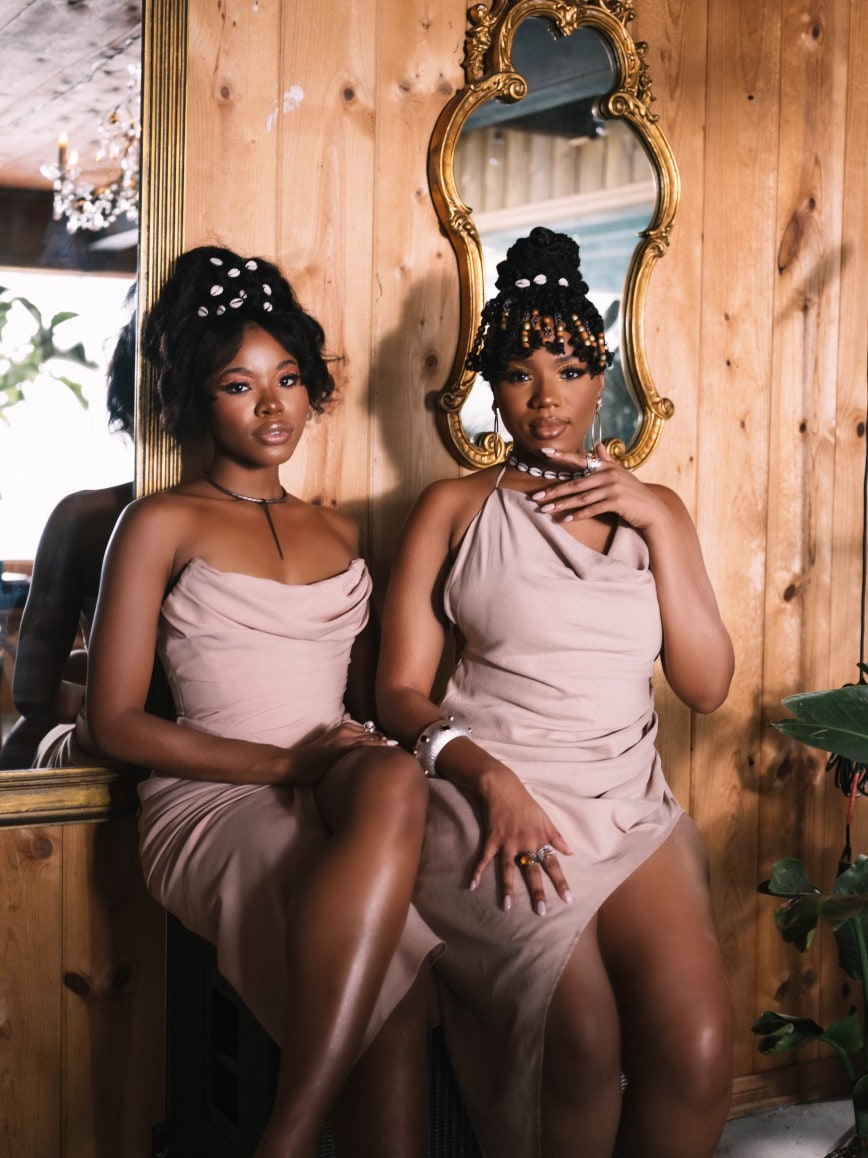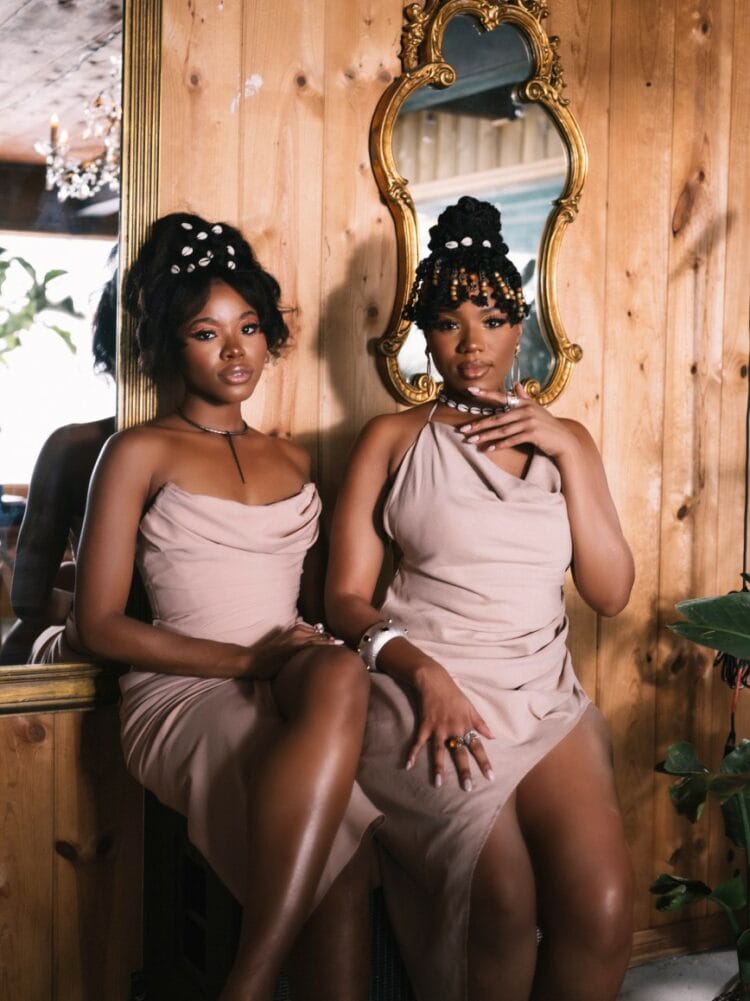 VanJess is a Nigerian-American duo of sisters Ivana (Van) and Jessica (Jess) Nwokike. Raised in California and Nigeria, they became famous for their covers on YouTube and released their first album, Silk Canvas, in 2018. Their latest EP, Homegrown, was started before COVID but really was developed and became what it is during lockdown in their home studio.
Inspired by R&B artists like SWV, Mariah Carey, Stevie Wonder, and Brandy as well as Igbo hymns, VanJess has a positive yet smooth vibe that feels timeless. Enjoy their latest release, "Caught Up" with Brooklyn's own Phony Ppl that takes that timeless R&B sound and mixes it with some '80s and '90s inspired cinematography and 2020's style.