This article may contain affiliate links; if you click on a shopping link and make a purchase I may receive a commission. As an Amazon Associate, I earn from qualifying purchases.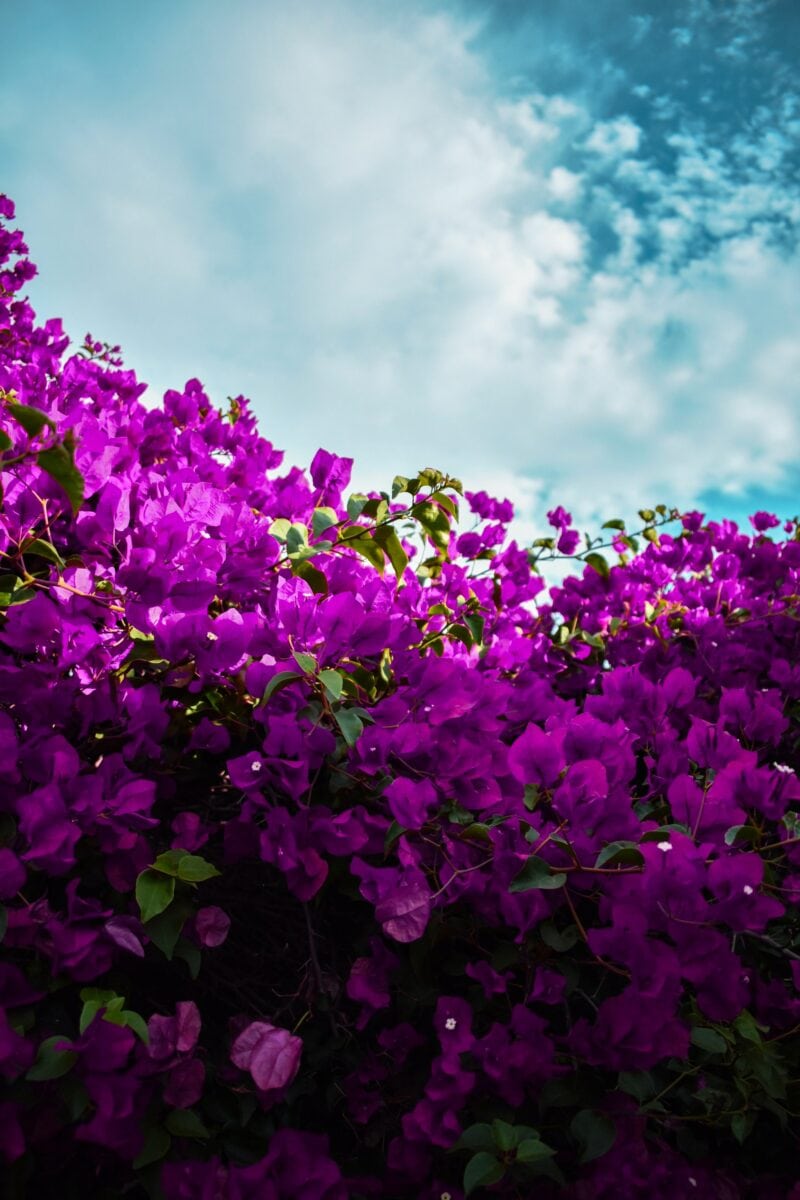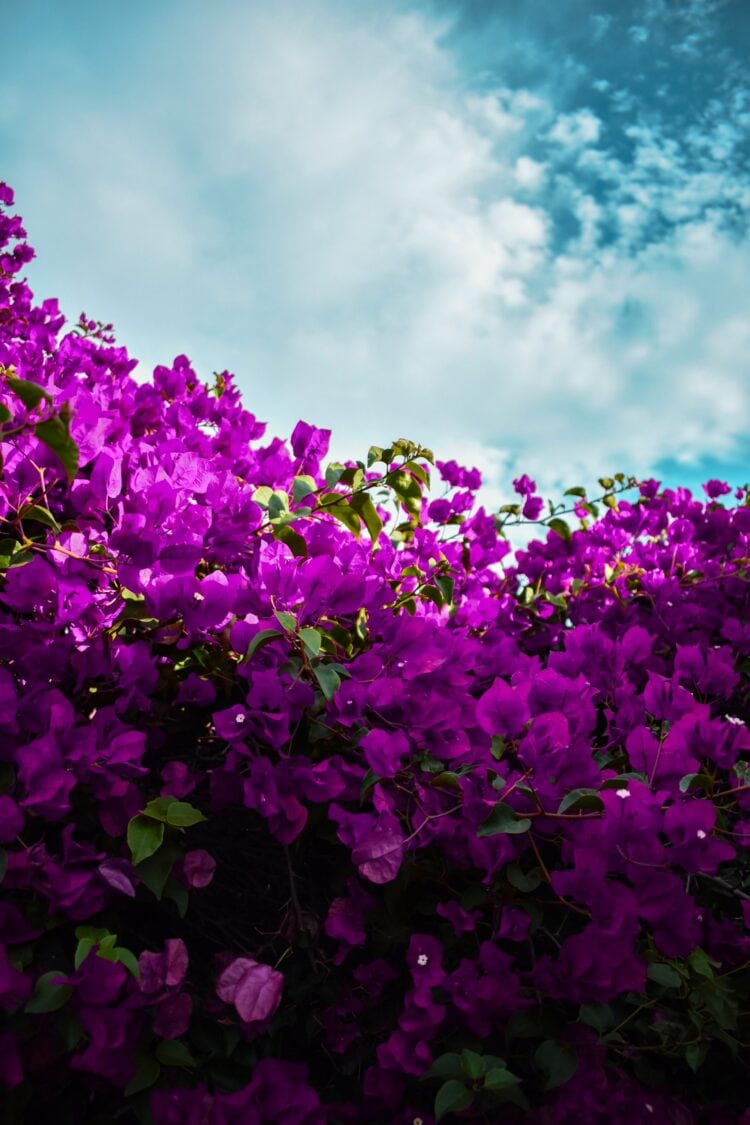 Weekend Reads
What has this school Year cost America's children? (Men Yell At Me)
Masks are off — which means men will start telling women to 'Smile!' again. (Washington Post)
Do I have an aesthetic? (Vogue)
When your home Is a hormonal hellscape: puberty and perimenopause are a heady combination. (New York Times)
MoMA built a house. Then it disappeared. Now it's found. (New York Times)
The audacity of Nope. (Zora for Medium)
The Millennial vernacular of fatphobia. (Culture Study)
Walmart and Gap are coming together to create an exclusive home decor brand. Yep, you read that correctly. (CNBC)
One year after George Floyd's death sparked a movement, many protesters' lives are forever changed. (Washington Post)
Where would food be without Padma Lakshmi? (The Cut)
Have you ever entered a giveaway on Instagram that required you to follow several other accounts? That is called a loop giveaway. If you ever wanted to know how they work and if anyone wins them, this link is for you. (Vox)
The year that TV saved us. (Rolling Stone)
A really powerful interactive piece: What the Tulsa Race Massacre destroyed. (New York Times)
I'm tired of trying to educate white people about anti-Asian racism. (Time)
Chesapeake Bay crab population drops 30%, juvenile count at lowest point since 1990. (Capital Gazette)
An open letter to sleep: we need to talk. (McSweeney's)
Burnout: modern affliction or human condition? (New Yorker)
Damn, Stella Bugbee saying what I've been grappling with this past year with social media and this job. Our Shared Unsharing. (The Cut)
And damn, Glynnis MacNicol saying what I have also been feeling lately. I feel great about my neck. (New York Times)
See/Hear/Read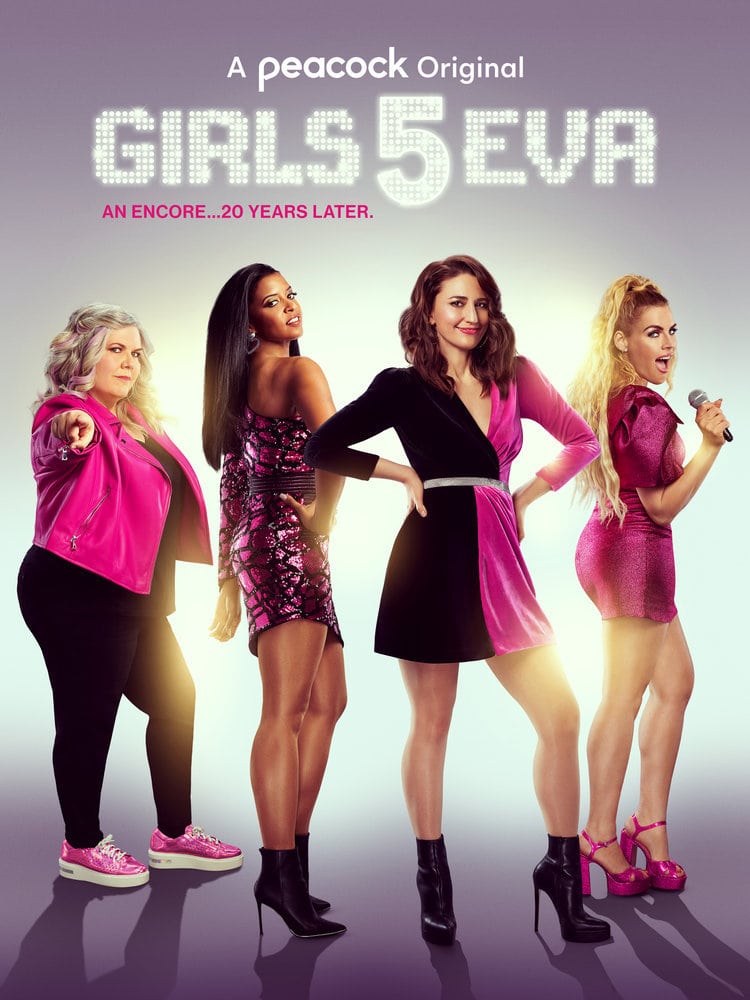 Girls5eva is a series on Peacock starring Sara Bareilles (yes the singer/songwriter), Renée Elise Goldsberry (yes from Hamilton), Busy Phillips (yes from your Instagram and those iconic TV shows), and Paula Pell (yes that SNL writer who was in Wine Country). These four women (plus Ashley Park who plays the fifth in flashbacks) were in a late '90s girl group who have moved on in different directions. When a hip-hop star samples one of their songs and invites them to join his performance on Jimmy Fallon, they reconnect and consider getting the group back together.
Watching this, there is no doubt it is a Meredith Scardino/Tina Fey production. Like Kimmy Schmidt, it's colorful and quick and witty and silly and creative. But like Kimmy Schmidt which was genius in Season 1 and exhausting in Season… I can't even recall how long it went, this series would benefit from taking a couple of breaths.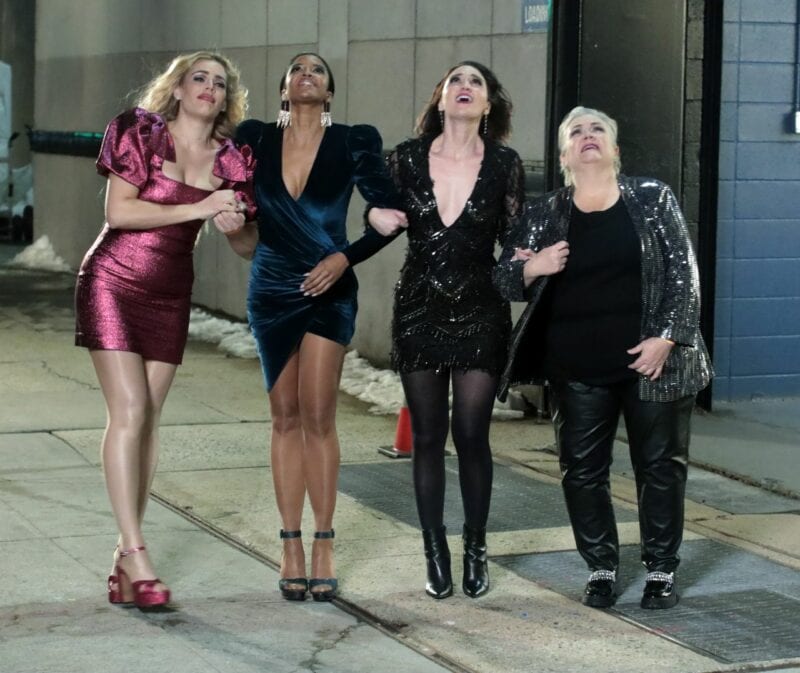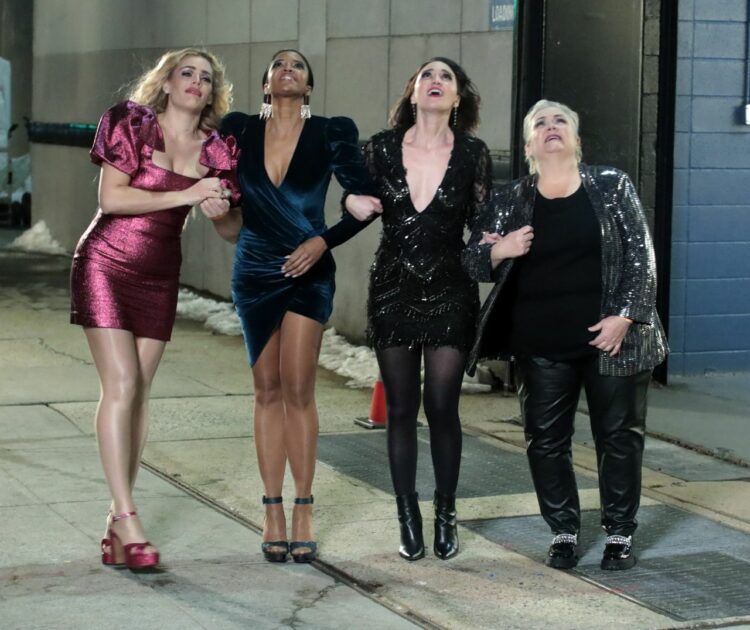 This is no dig at these incredibly talented women who have created two really funny shows starring strong and funny yet relatable women. It's just that they don't know when to stop, to take a breath.
Each time I got emotionally connected to a character, something would happen to ruin it. Let's take Paula Pell's character, Gloria. I was feeling her role, she had so many quotable moments, that JE on a sticker on her Census 2020 shirt had me rolling. And I was there for her self-awareness and decision for transformation. But why did that transformation have to be illustrated with Pell going for a power walk and stretch. WTF, I thought this was supposed to be about women's empowerment yet we're throwing in a fat-shaming cliche on a character that was so awesome in how she wasn't cliche.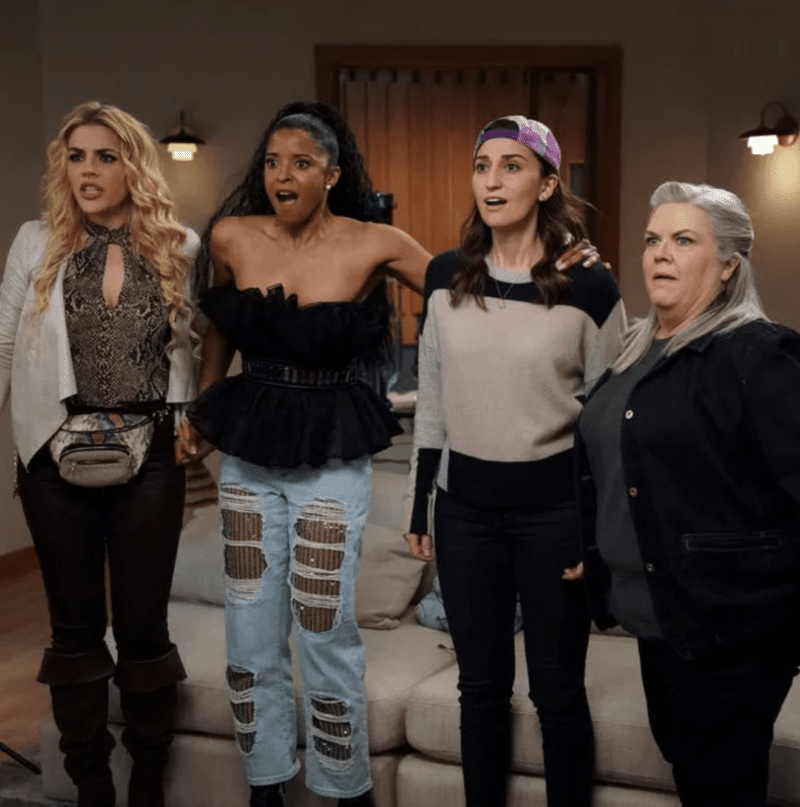 I like Busy Phillips, I have liked every show she has been on, how she has made every character. I did not like her in Girls5eva. She played so slow and confused, at times I thought she may start drooling. It was disappointing, I really felt her role could have had a bit more depth. For instance, when she was sharing factoids from listening to podcasts… that added a layer and had her not as clueless or the punchline. If I didn't already like Phillips, this performance would have not turned me into a fan.
I wished the show slowed down a bit so I could breathe and take in the humor and color and silliness and the really great actresses playing some really interesting characters. That being said, if there is a Season 2 I'll be watching it. I can't not support a show that stars four middle-aged women who are awesome and relatable and beautiful and empowered.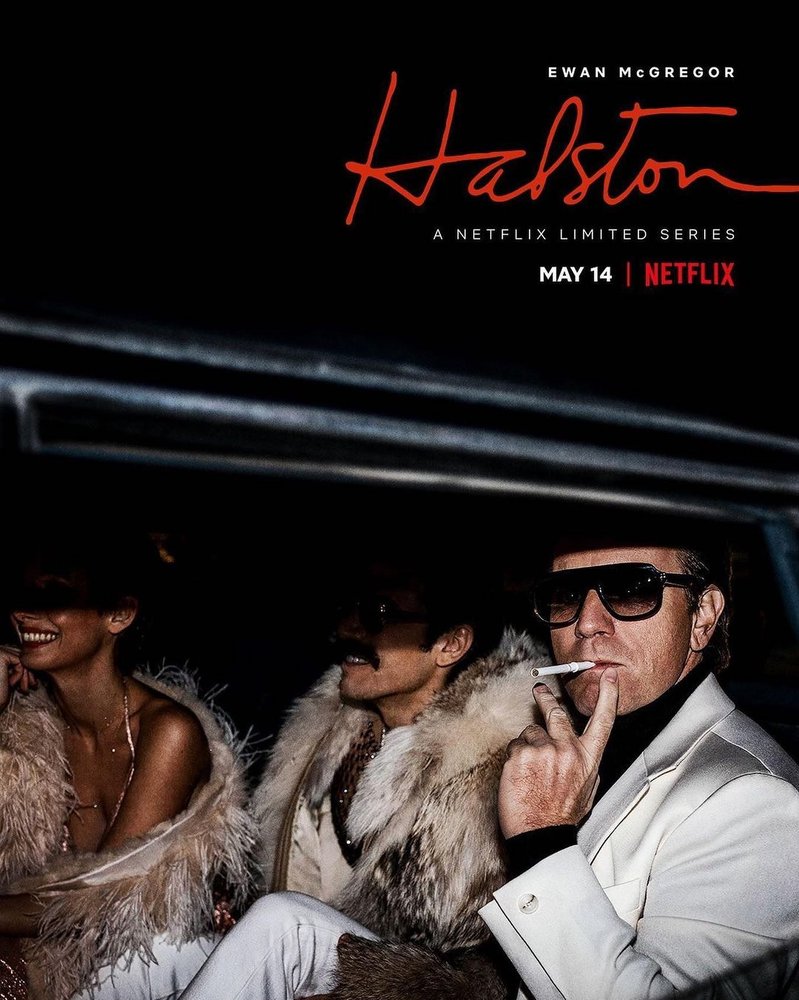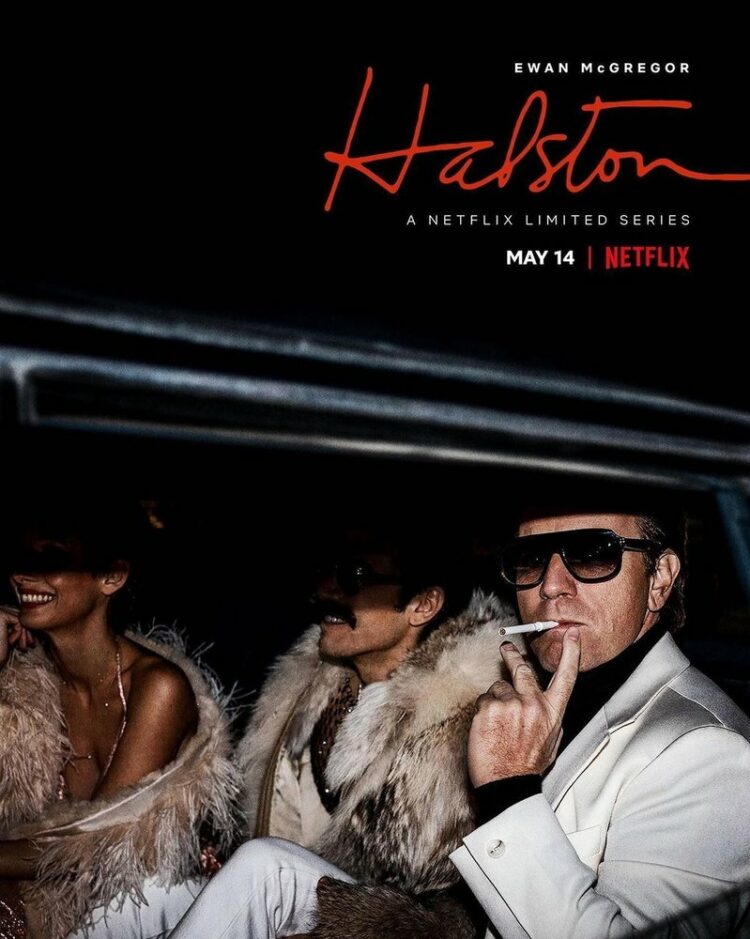 My husband and I are also several episodes into Halston, the new miniseries on Netflix and gosh, it too is a show that would have benefitted from taking a few breaths. I mean the story is engaging, the show is so incredibly beautiful – the decor, the clothes, the locations, the actors… but it's so surface.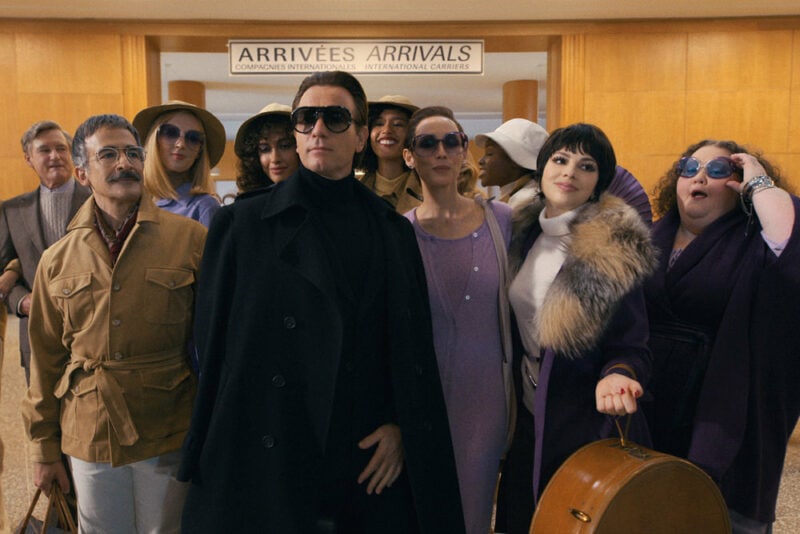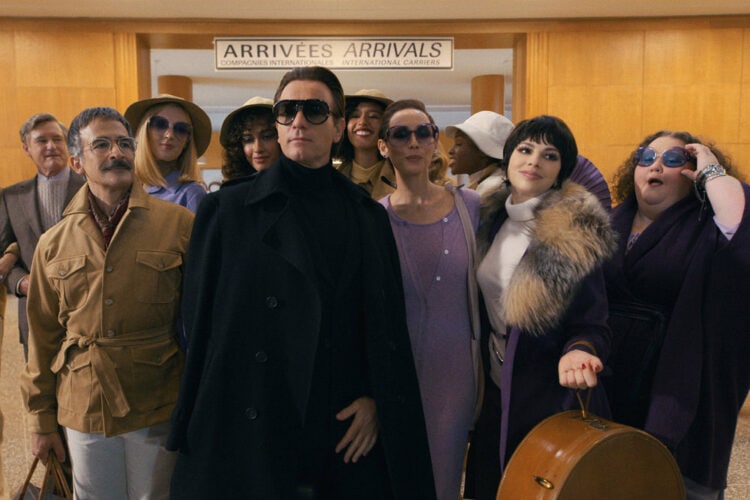 But it's a Ryan Murphy miniseries and that means it will be a feast for your eyes but run a little fast and a little shallow. And honestly, it makes it a lot easier to pause it and Google more details. Because the story that isn't being told but is out there on the internet and in books is just as interesting and this will be a juicy rabbit hole to go down. This has been an enjoyable ride and if you love fashion and the '70s New York disco scene, you'll enjoy Halston. That being said, I don't need to see Ewen MacGregor as Halston fake cry ever again.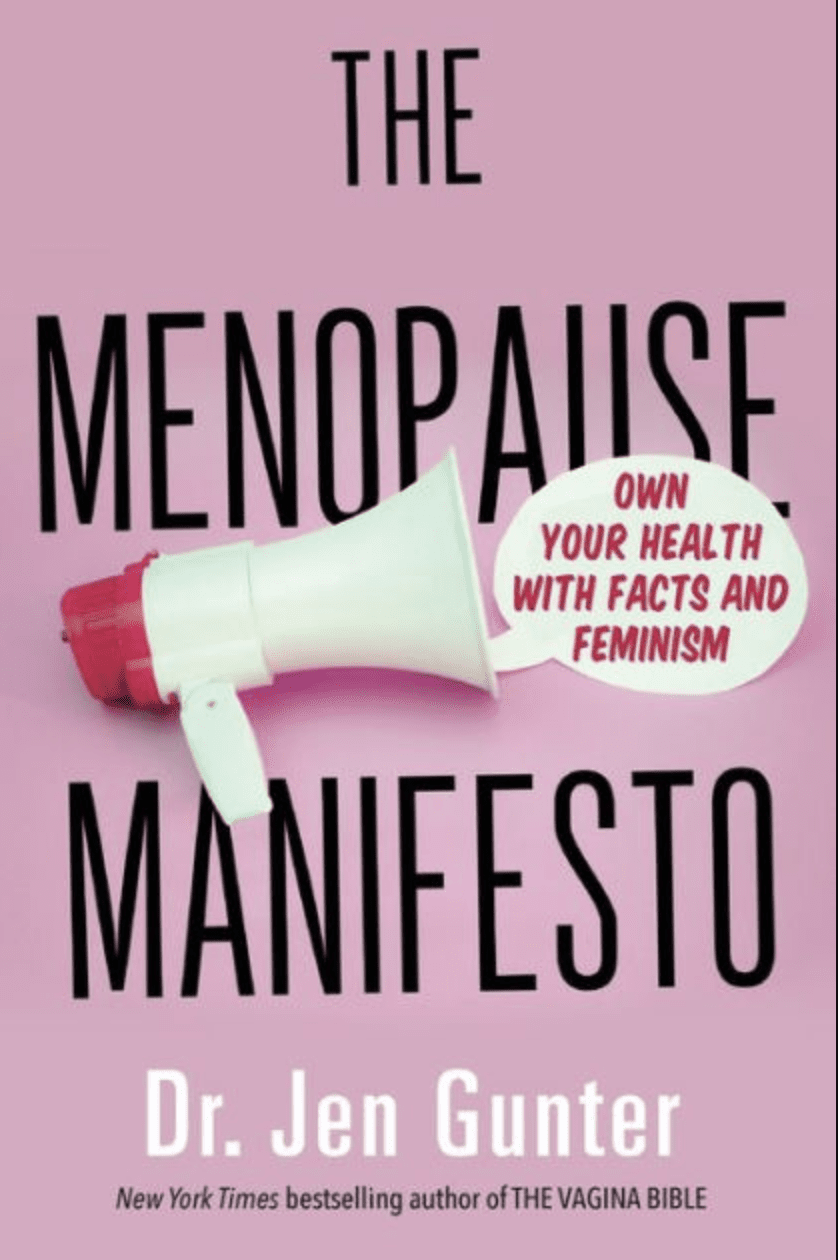 I pre-ordered The Menopause Manifesto by Dr. Jen Gunter and it arrived this week. I struggle to find time to read so I've been doing a bit before bed… I have maybe covered one or two chapters… but I'm already glad I got it. I'll share more once I've read more.
For Your Entertainment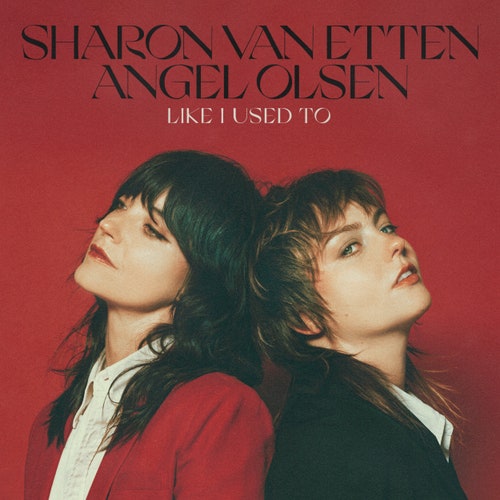 As soon as I saw this video, I knew it was the one I would be sharing this week.
Sharon Van Etten and Angel Olsen, together, in a gorgeous video with some great style on some great women (Phoenix Mellow is the costume designer) singing a gorgeous song. How are you two going to do this to us? Now we need a whole album of you together!