This article may contain affiliate links; if you click on a shopping link and make a purchase I may receive a commission. As an Amazon Associate, I earn from qualifying purchases.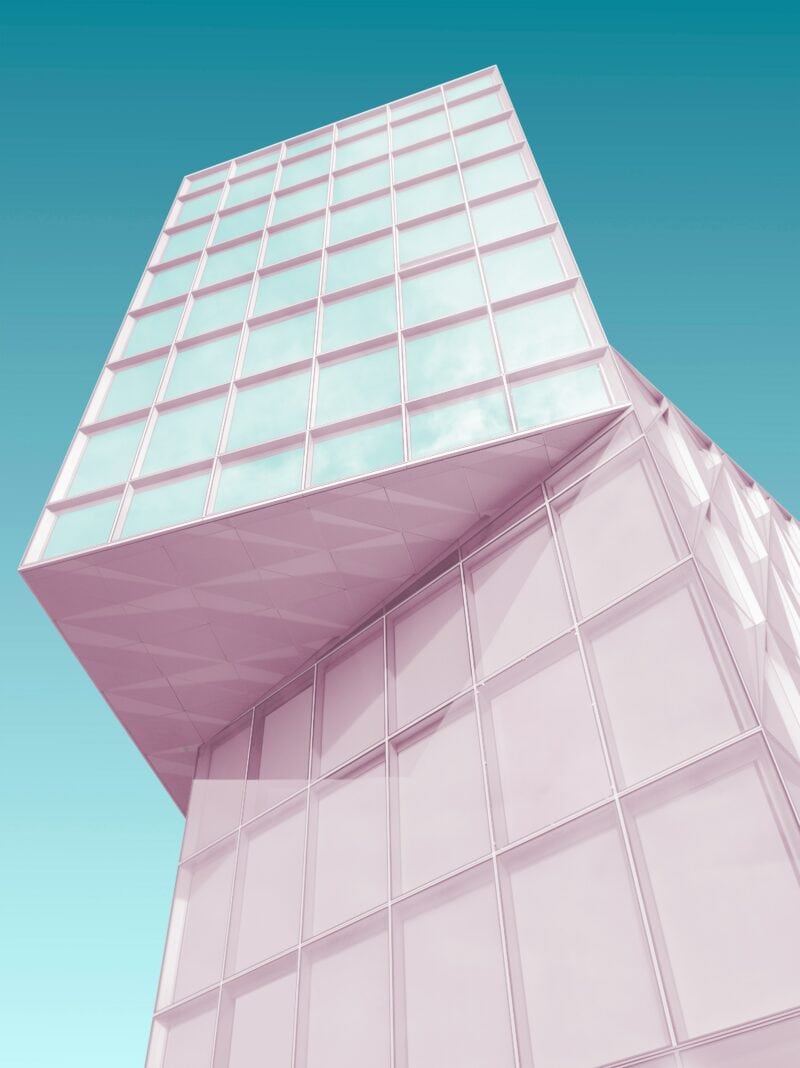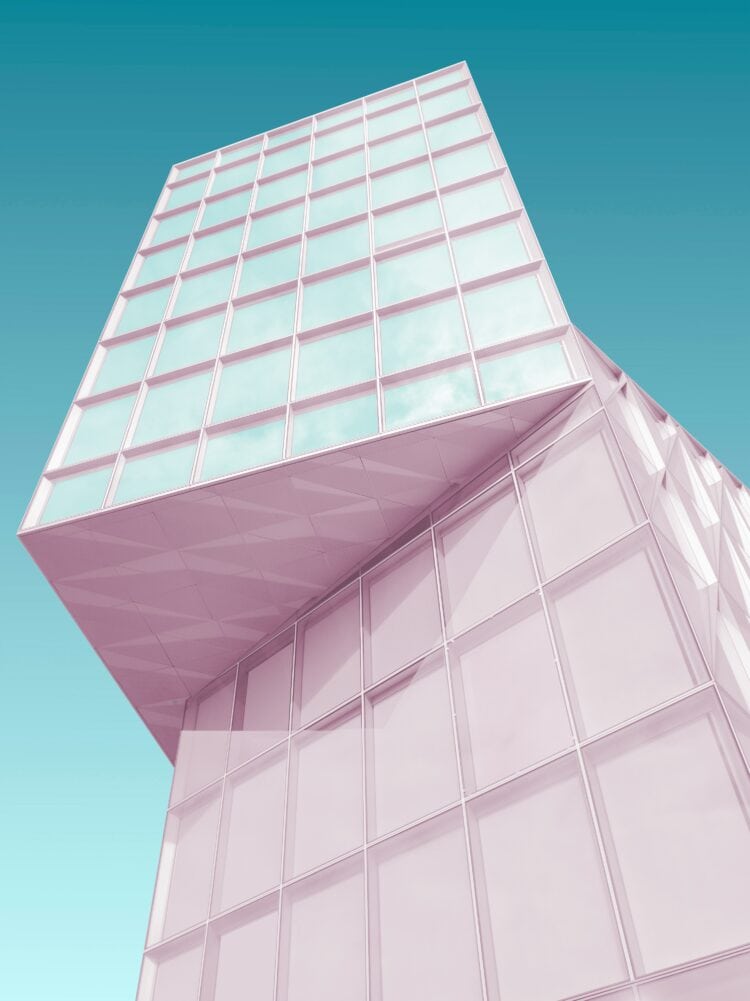 Weekend Reads
Instagram is even worse than we thought for kids. What do we do about it? (Washington Post)
More about Instagram: "Here is a fun product that millions of people seem to love; that is unwholesome in large doses; that makes a sizable minority feel more anxious, more depressed, and worse about their bodies; and that many people struggle to use in moderation." (The Atlantic)
Dionne Warwick: "I am and will always be relevant". (Salon)
Christine Martinez is suing two of Pinterest's male cofounders for not crediting her as a creator of the platform. (Jezebel)
Beauty has a waste problem, and it's not packaging. (Vogue Business)
Go ahead, guess how old I am. (The Riveter)
'No one is okay' is a mantra on social media for good reason. (Teen Vogue)
Afghan women hit back at Taliban with #DoNotTouchMyClothes campaign. (BBC)
Did you hear about the new activism/competition show that was making the rounds on social media the past two weeks? It received such criticism, it was canceled. Activist Clover Hogan recounts her 'deeply upsetting' experience with The Activist. (Vulture)
The politics of fashion. (Marie Claire)
As American fashion evolves, so does the American celebrity. (Fashionista)
Looking for shapewear to wear under dresses? My friend Carly shares her faves. (Lipgloss and Crayons)
The woman who says she coined "Peg The Patriarchy" speaks about Cara Delevingne's Met Gala look. (Buzzfeed)
It's not what we wear, but how we wear it that creates a common language of fashion. (New York Times)
Winning the game you didn't even want to play: on Sally Rooney and the literature of the pose. (Literary Hub)
How a 1996 law makes it harder for former drug felons to get food in the US. (The Guardian)
Alanis Morissette bashes her HBO documentary 'Jagged': 'This was not the story I agreed to tell'. (Los Angeles Times)
As we head into peak shopping season, it's important to know how your favorite retailers are faring. (Retail Dive)
What got left out of Amazon Prime's docuseries LuLaRich. (Culture Study)
See/Hear/Read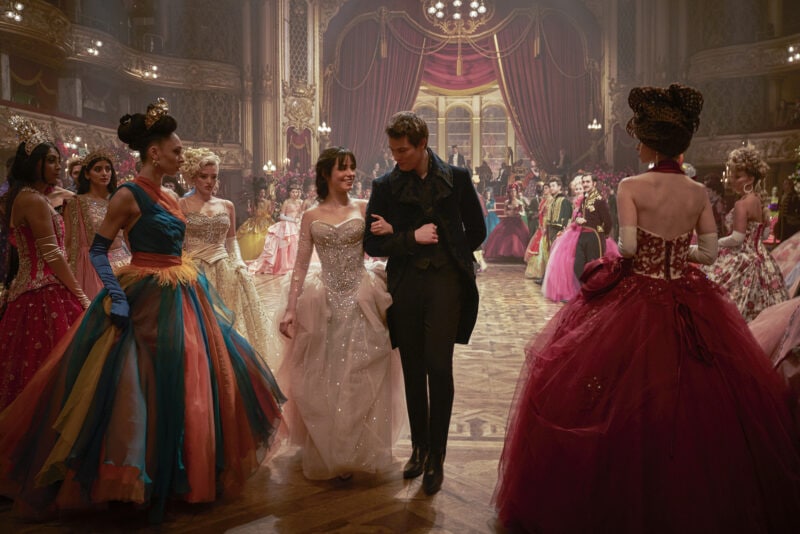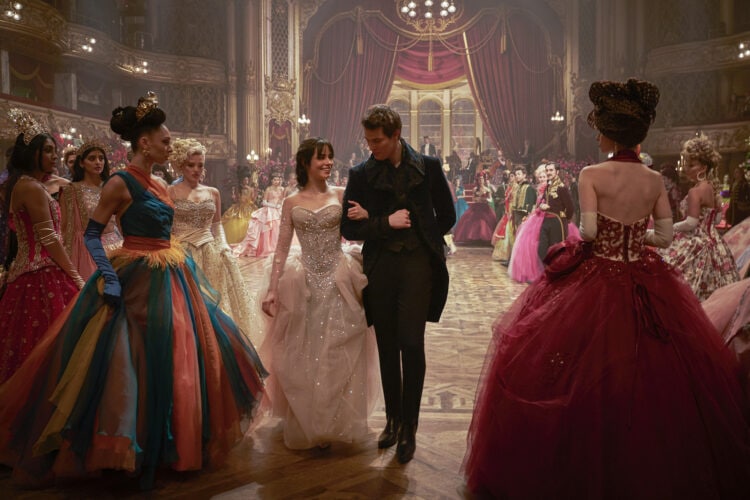 There are some things I know I wouldn't watch if I didn't have a 12-year-old girl in my home, and one of those things is Cinderella, currently on Amazon Prime. Starring Camilla Cabello, this movie has a host of stars, a lot of singing of familiar songs merged together to fit the story, a lot of dancing, and the fabulous Billy Porter as the Fairy Godmother.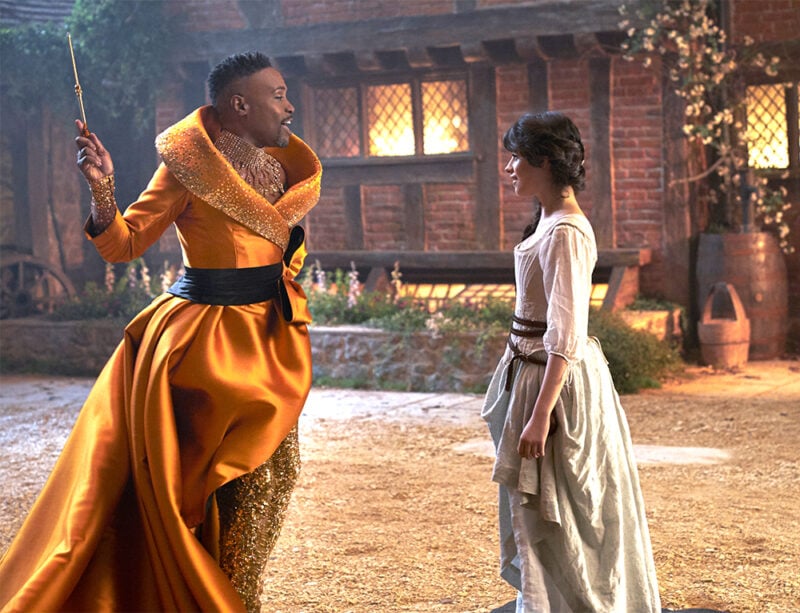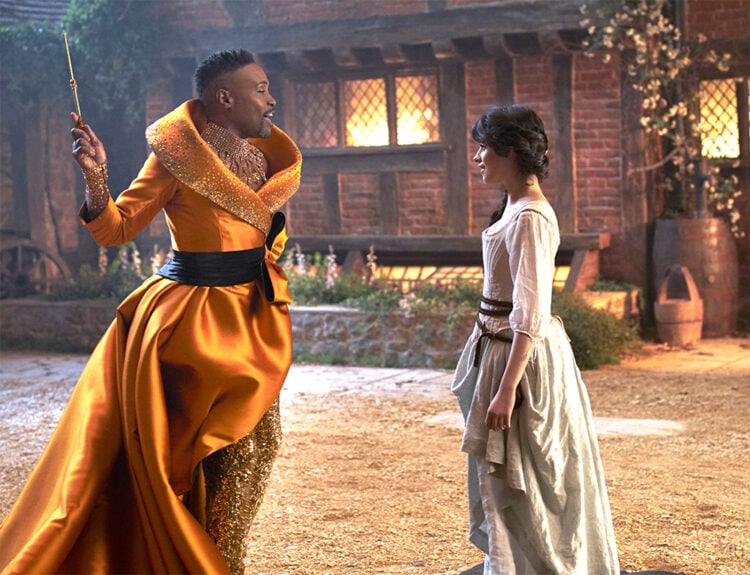 The whole cast is star-studded. Idina Menzel as the Stepmother, Minni Driver as the Queen, Pierce Brosnan as the King, even James Corden plays one of the mice/footmen. Minnie Driver looks beautiful, Pierce Brosnan looks like a handsome person with Disney King facial hair. Billy Porter is Billy Porter and that is always wonderful. That doesn't mean it's good, though my tween loved it.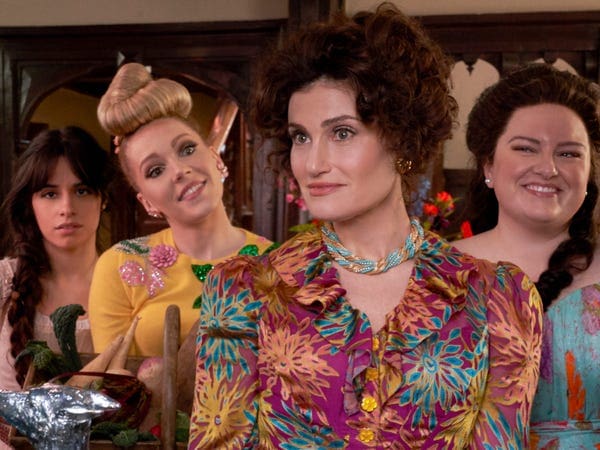 Camilla Cabello works HARD at her job, whether she is singing, dancing, or acting. Back in 2018 my daughter won tickets to see Taylor Swift in concert thanks to the Girl Scouts; Camilla Cabello was one of the opening acts. She was working HARD then (I was exhausted for her, unlike Charlie XCX who was the other more comfortable opener), and she is working HARD in this movie. On paper it should all work. She can sing, she can dance, she has a sense of humor, she's sexy but sweet and animated but it all feels like… well like work. Work with strategic sexy/messy/devil may care tendrils around her overly animated face.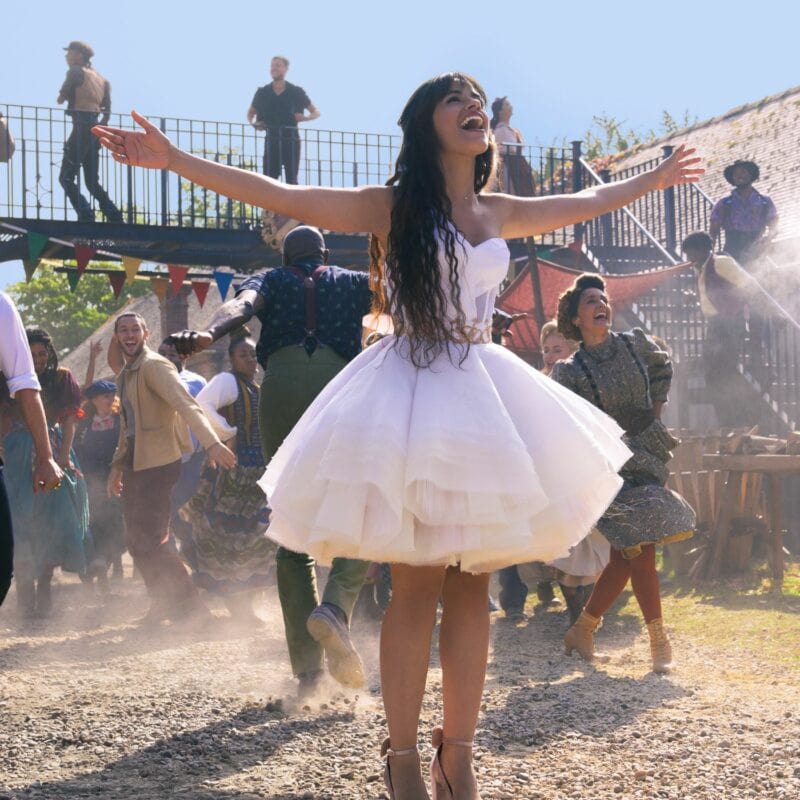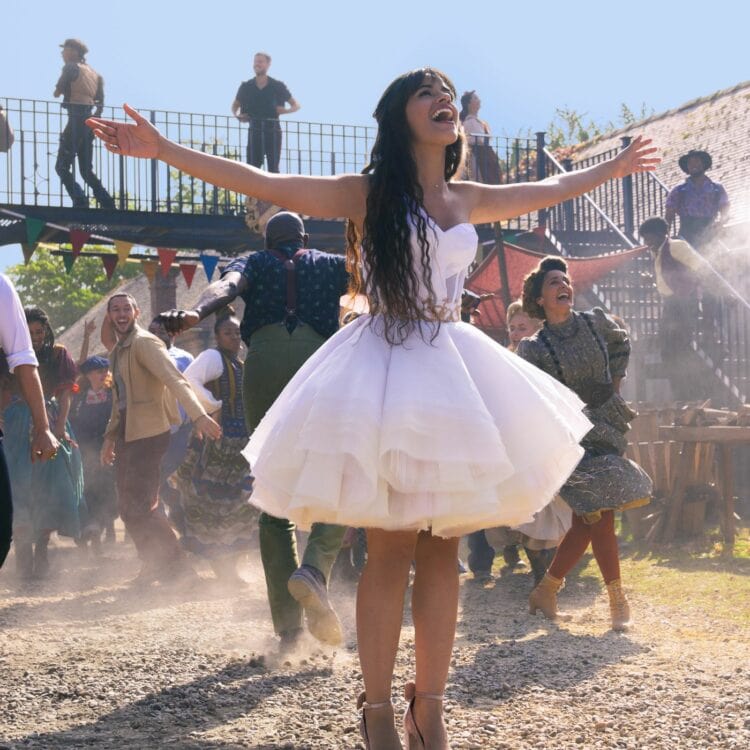 The script is clunky, the songs are clunky, the storyline doesn't always make sense, the colors and costumes and dancing and all is so much it feels muted. The only redeeming factor is that the script humanizes everyone, even the evil stepsisters and stepmom. But even that felt overworked. If I didn't have a teen, I wouldn't have watched it and would have been just dandy.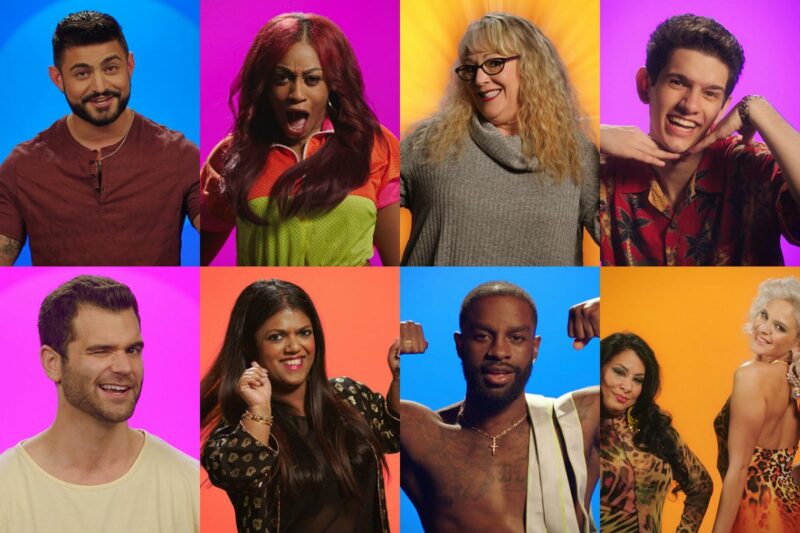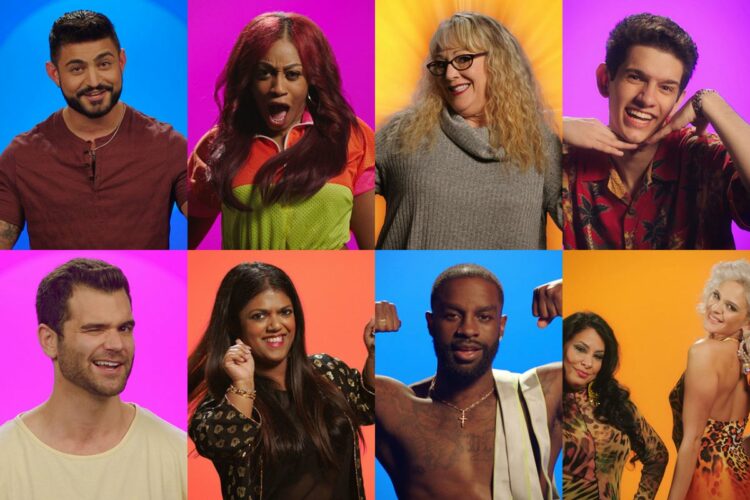 Circle, message: Season three of The Circle on Netflix is back, praise hands emoji, heart eyes emoji. Hashtag thegaryslovethecircle
If you understood that, you likely have also watched The Circle on Netflix. Our family doesn't do a lot of reality TV, and our competition shows end at Jeopardy. But we by chance watched Season 1 of this show and have been HOOKED.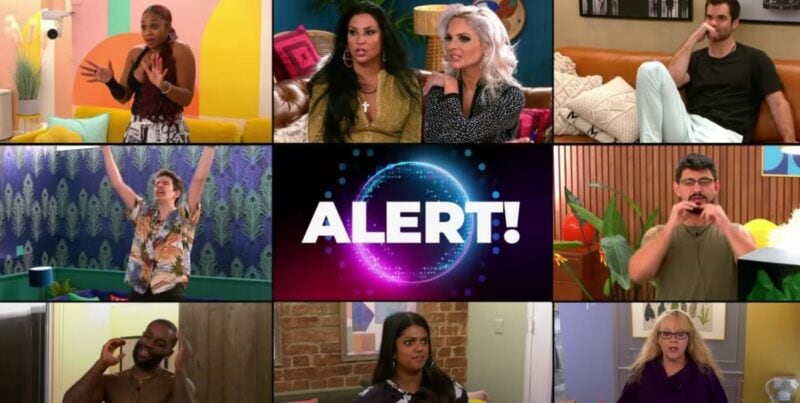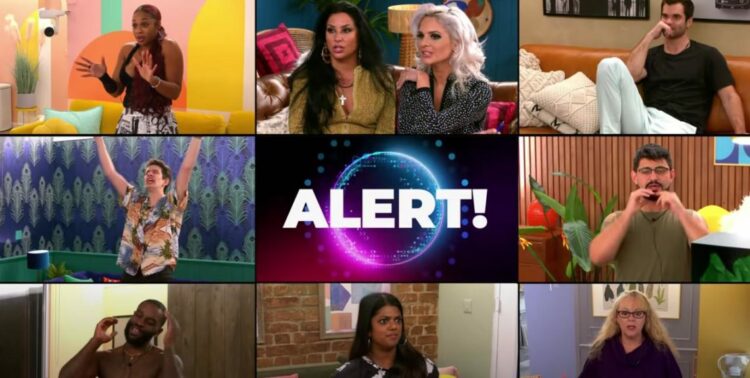 If you haven't watched, it's a typical competition show where someone is voted off each episode until there is a final winner. The catch is that these folks never meet one another, never see one another, never speak to one another. They are all sequestered in individuals one-bedroom apartments in the same building and only communicate through a social media program called The Circle. And unlike your phone where you communicate with your thumbs, The Circle is more like Siri where you have to say everything out loud and it types/performs actions on your behalf.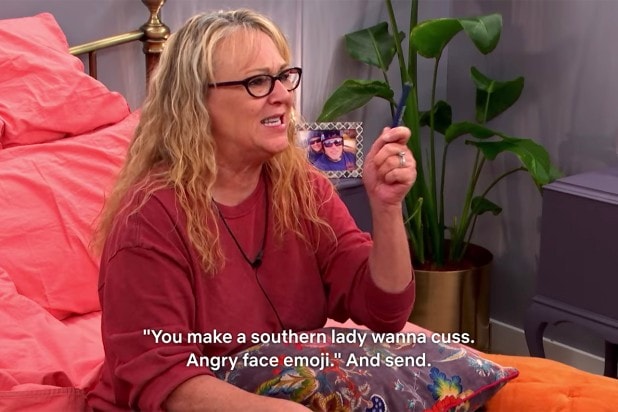 Each contestant has a profile they create and albums of photos they can use to represent themselves. They can have chats/texts with one another, individually or group and the game occasionally makes them do games and challenges. There is no need for the contestant to be themselves; they can pretend they are a different version of themselves or a completely different person. Some are even two people playing one.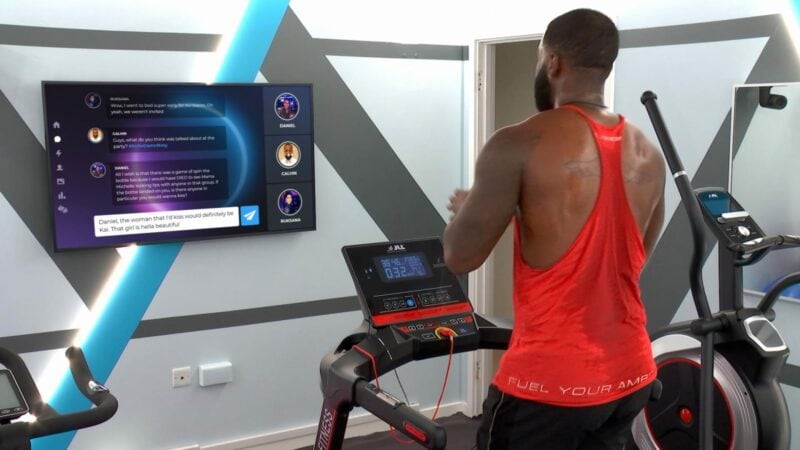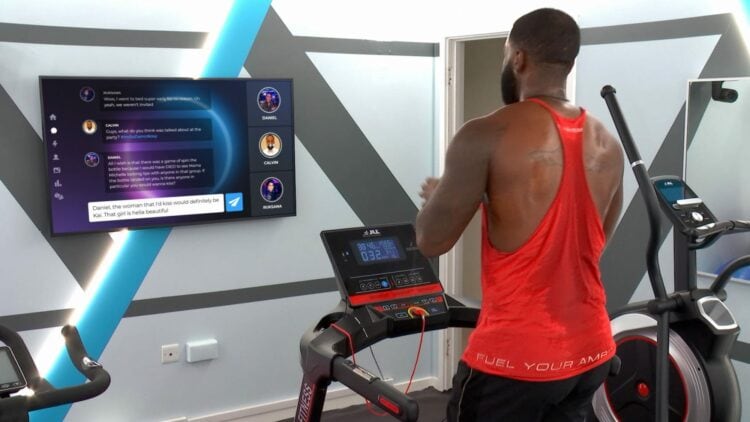 Season one was novel and reeled us in. Season 2 was a bit more polished but still fun. I feared Season 3 would be too polished, the contestants too wise from binging old episodes to be strategic but it's not. Because The Circle is like gambling; you can do all your homework but you're still relying on a lot of luck and assumptions to win.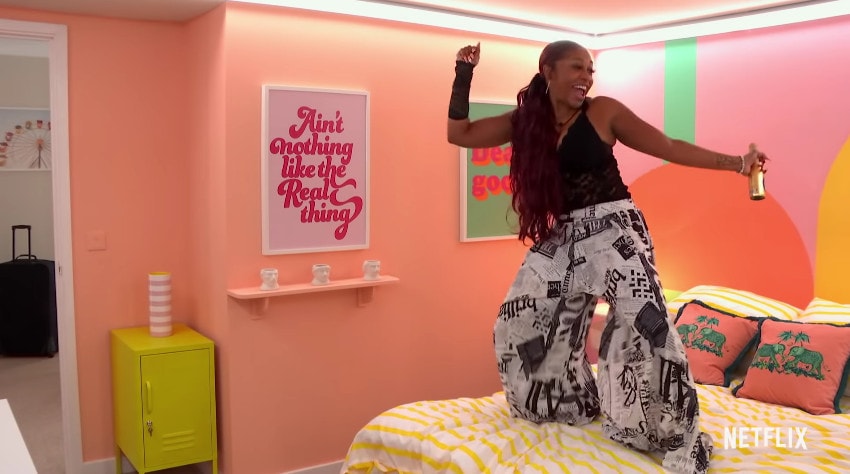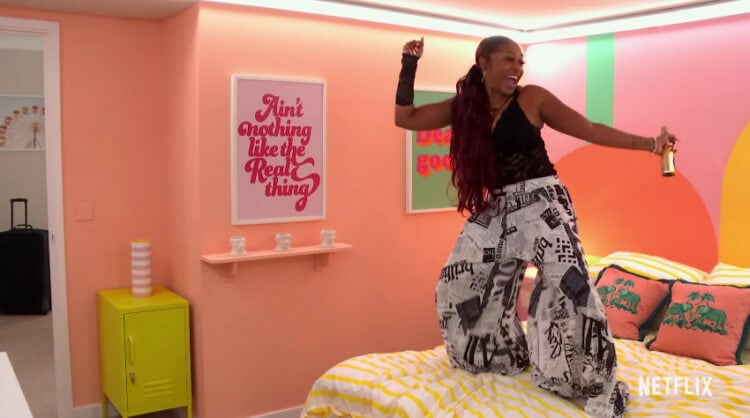 Some may not find this show good for tweens because there is a lot of language and some sexual and drug/alcohol related jokes, but nothing worse than what is on prime time television (except more four-letter words). I think it's a great way for my kid to see that catfishing is super easy to do and even people "being real" choose to curate what they share online to put themselves in the best light. And those who are kind and honest and create alliances based on trust and mutual respect are usually the ones who win. Also it's a lot of bright colors and wackadoodle decor that's fun to look at while these folks talk to their TVs and themselves.
For Your Entertainment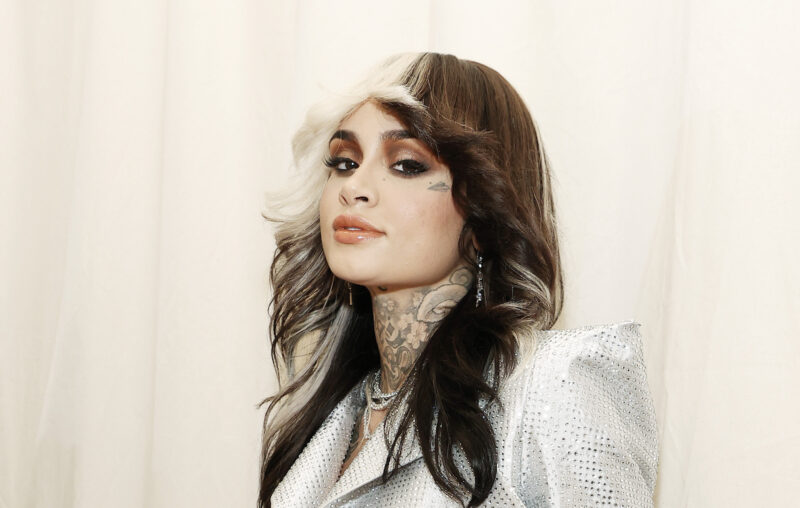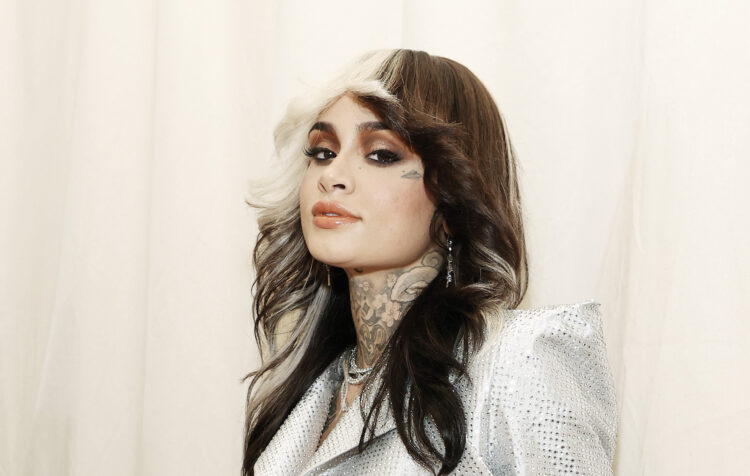 I shared on Instagram Stories that I watched a good portion of the Met Gala live stream and my thoughts on the folks who arrived while I watched. One look I loved was from Kehlani, and I think it was overlooked by many. A lot of the photos I saw online made it look like she was in a silver suit, but when she was chatting with Keke Palmer you could see the cropped jacket and pants from Aliétte was light blue like denim, covered with crystals. Her '70's inspired hair made the whole look feel very American disco queen.
This week Kehlani released a video for her first single from her album 'Blue Water Road' which will be coming out this winter. Kehlani hasn't been on my radar for music, previous songs have been good but haven't really hit me. But this one did, and I bet it could hit some of you hard as well. Some lyrics from "Altar" by Kehlani:
If I set a flame and I call your name
I'll fix you a plate, we can go to dinner
We can share a meal your way
And I'll play you the songs that you used to play
So I put you on the altar, stay just a little bit longer
Laid it out for ya', thought I felt you before
Now you're closer, closer
So I put you on the altar, stay just a little bit longer
Laid it out for ya', thought I felt you before
Now you'rе closer, closer
Holdin' on to things you told me
Holdin' on to drеams you showed me
Holdin' on to anything from you
That you've been leaving here
Now I believe I swear
I can smell your perfume