This article may contain affiliate links; if you click on a shopping link and make a purchase I may receive a commission. As an Amazon Associate, I earn from qualifying purchases. 
Weekend Reads
How to speak about what's happening in Iran. (Muslim Girl)
New York Times has a lesson plan about what is going on in Iran. It's great for those unsure and those who may wish to educate others. (New York Times – gift article)
What's going on with Iran and the internet? (BBC)
KIds are back in classrooms and laptops are still spying on them. (Wired)
Claiming authorship in the age of the internet. (The Baffler)
We've only just begun to examine the racial disparities of long covid. (MIT Technology Review)
How exercising now could benefit your future grandchildren. (Washington Post – gift article)
The white, conservative Southern women who asked me to keep their abortions secret. (Salon)
How Millenials killed the guest room. (Architectural Digest)
Co-Creating: an interview with art models (featuring my friend Dani!). (National Gallery of Art)
I don't need my life to be remarkable. (New York Times – gift article)
I have regularly shared my favorite rainbow striped Breton from Saint James. Several of you have asked if I found a similar rainbow striped Breton at a lower price with an equally great size range. This one is under $45 and comes in misses (S-XL), petite (S-XL), and plus sizes (1X-3X).
People told BuzzFeed News how their loved ones have embraced deeply hateful and misogynistic worldviews since listening to "alpha male" influencers. (BuzzFeed)
Nearly three decades after founding Miu Miu, Miuccia Prada is at the peak of her artistic powers, even making one very tiny miniskirt go very viral. In a rare interview about the brand, the designer discusses her pleated revolution. (Bazaar)
McDonald's will have adult Happy Meals this October. (NPR)
People seem cursed to take being well for granted. Can we change? (The Atlantic)
How Shania Twain found love, her voice, and her rightful place in the pop music pantheon. (Bustle)
ALS drug wins FDA approval despite questionable data. (AP)
I am so in love with the cool and modern yet incredibly wearable looks in Pari Passu's fall collection. Those who miss Universal Standard's elevated modern style of the past may be into this plus size brand. BTW use WARDROBE20 at checkout for 20% off your purchase!
University of Maryland to dedicate dorm named for Black students who broke barriers on campus. (Washington Post – gift article)
Jane Fonda and Jenny Holzer discuss feminism and the power of activism. (Cultured)
Angelica Hicks has built a cult following with her witty re-creations of high-fashion outfits made from everyday items in her Brooklyn apartment. (New York Times – gift article)
Joe Jonas bucks gender norms by embracing injectable ageism. (The Unpublishable)
Is there a way to age gracefully on the internet? (Wired)
Santigold cancels tour, shares letter about harsh reality for touring artists. (Stereogum)
When I had covid I spent a lot of time scrolling through New Arrivals, not having a lot of brainpower to craft content but I wanted to see what was out there and how it compared to the trends being reported for the season. And something I saw a LOT of, especially while searching for v-neck sweaters, were Johnny collar sweaters. Also occasionally called polo collars, I know this means something drastically different in the UK and Googling will give you a weird mix of Ralph Lauren, turtlenecks, zip necks, and what I show above. They're also called collared sweaters, which is equally confusing.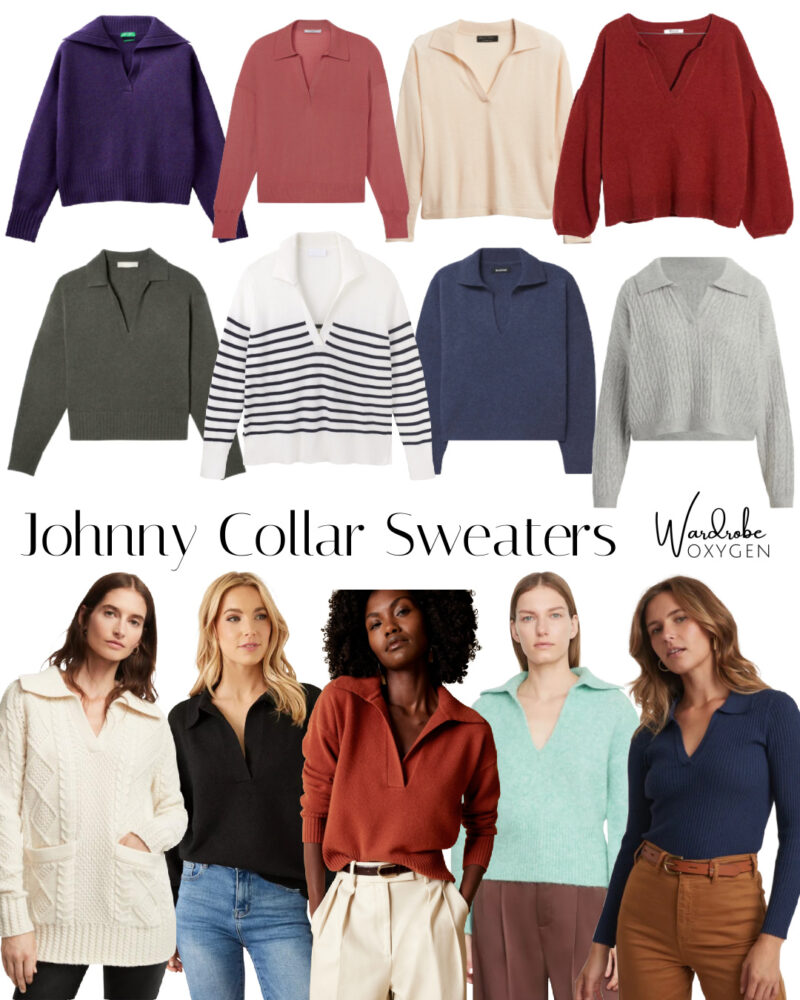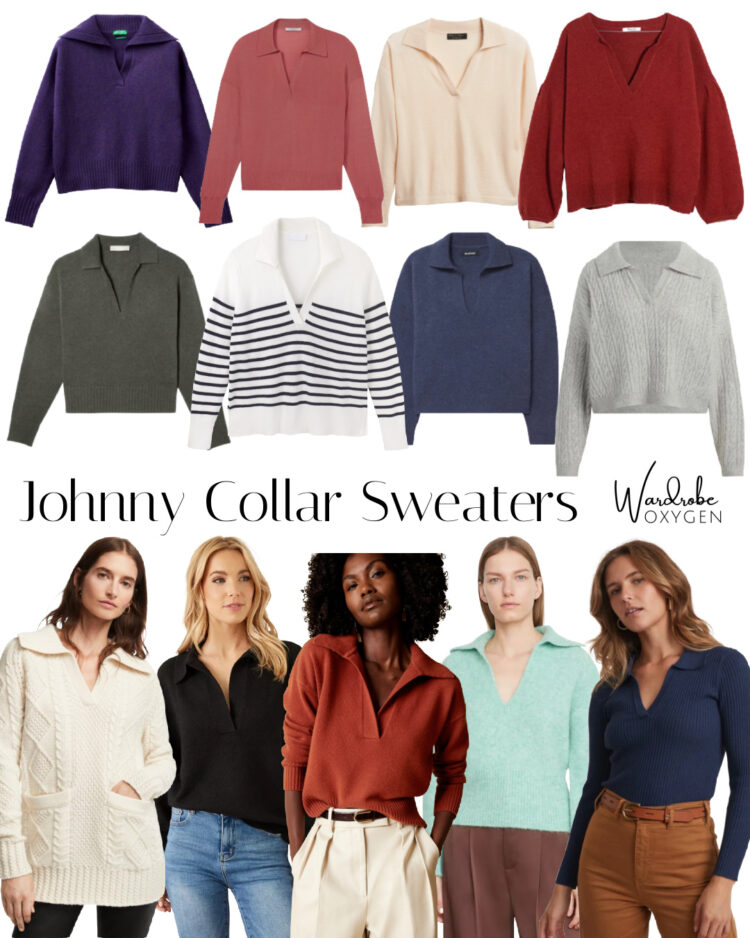 Top Row: purple wool (8 colors, sizes XS-XL) | dusty rose silk jersey (7 colors, sizes XS-XXL) | cream washable merino (4 colors, XS-XXL) | brick red balloon sleeve wool/cotton (2 colors; XXS-XXL)
Second Row: pine green recycled cashmere (4 colors, XS-XL) | Breton stripe wool (XS-XL) | denim blue recycled cashmere (6 colors, XXS-3X) | lavender wool blend (3 colors, XXS-4XL)
Bottom Row: cream merino cableknit tunic (XS-XL) | black poly blend (2 colors, XS-XL) | rust cashmere (4 colors, XXS-XXL)| mint green alpaca (2 colors, XS-XL) | navy ribbed rayon/nylon (XS-XL)

So I gathered a mix of them which are named all sorts of things and have them above and below to shop. A great choice for those who desire a v-neck but not a low v-neck and like the nautical/prep/classic/casual/masc vibe or just an interesting neckline to switch up the wardrobe staples.
See/Hear/Read
While recovering from covid, TV made my head hurt but reading for some reason did not and I ended up finishing two books that had been waiting for me in my Kindle: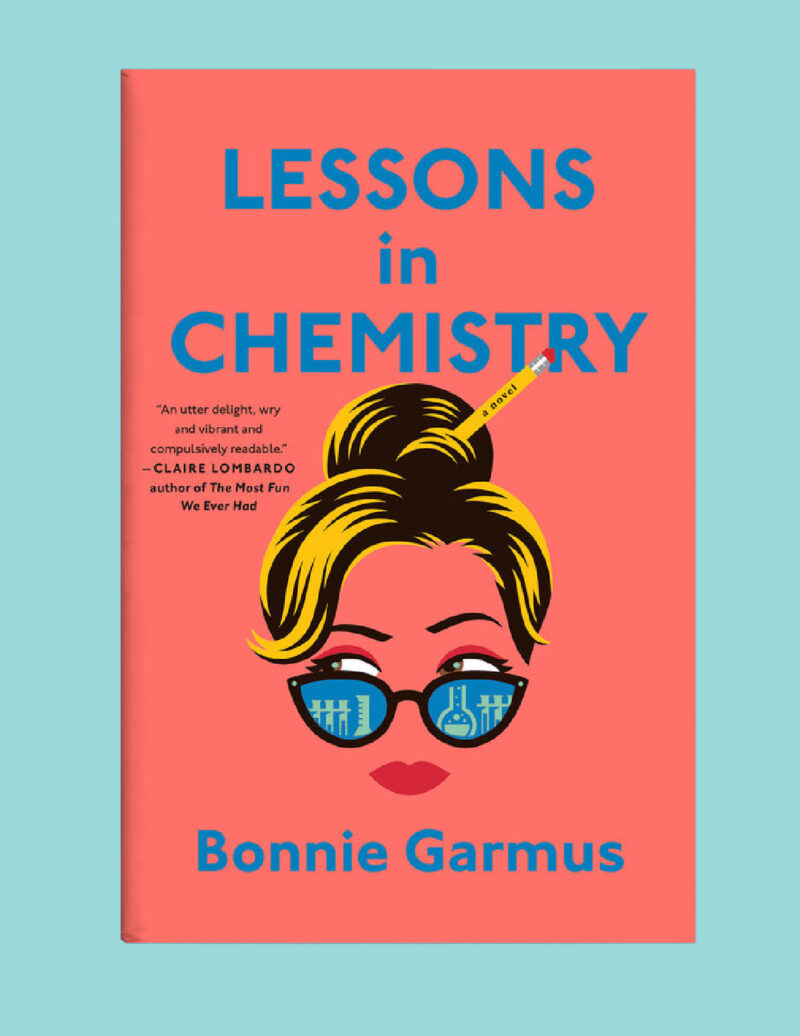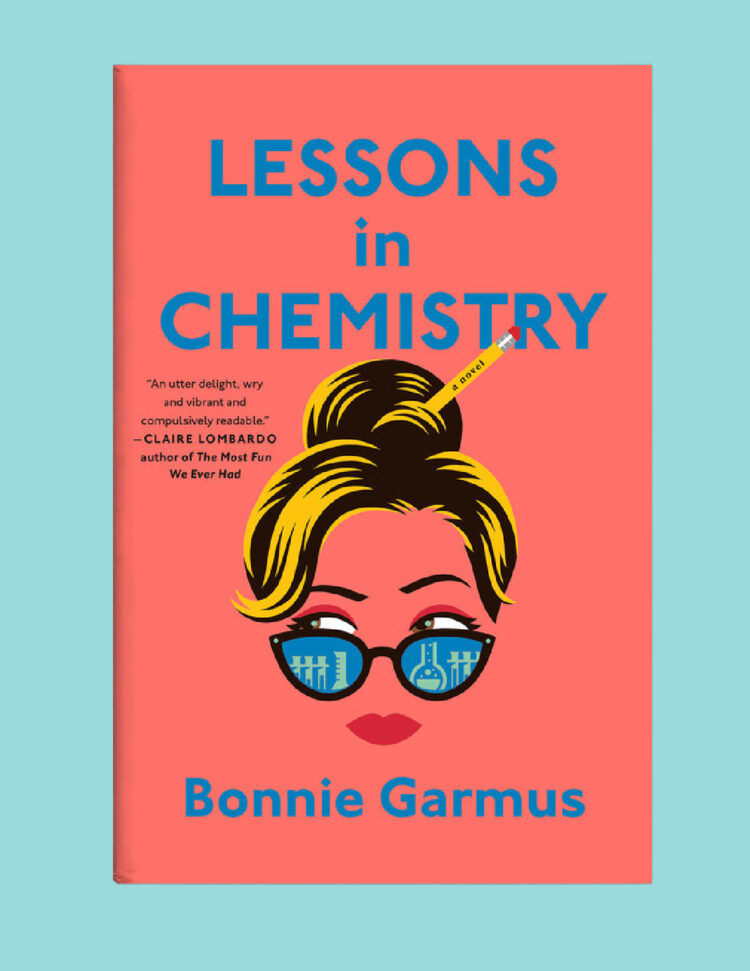 The first book I finished was the novel, Lessons in Chemistry: A Novel by Bonnie Garmus. I shared my thoughts on this book on Instagram Stories. Maybe it was the covid brain, but I didn't like this book. I almost DNF-ed it, but pushed through and while it got better, I didn't feel it changed my life for the better for doing so. But I have to admit, I keep thinking about the book weeks after.
On Instagram Stories, I asked others if they read it, and if they thought I should finish it. I noticed that those who were older than I loved the book and said it was worth it while those younger than I said DNF, they didn't like it. My friend Lisa at Privilege mentioned it may be an age thing. How a story of a woman scientist bucking societal norms in the '50s would be powerful to those who either remembered or had parents who experienced such sexism.
I realized that those of us who are GenX and younger, who had parents and grandparents who experienced that sexism and prejudice and nastiness that drilled it into us about how lucky we now were, how we shouldn't take our freedoms for granted, we would find what was actually a powerful story pretty tired. It was like our elders telling us their stories, but there was no personal connection. Just Lisa's mention about age and waves of feminism and rights and what is happening now here in the U.S. and across the globe made me see this book in a different light.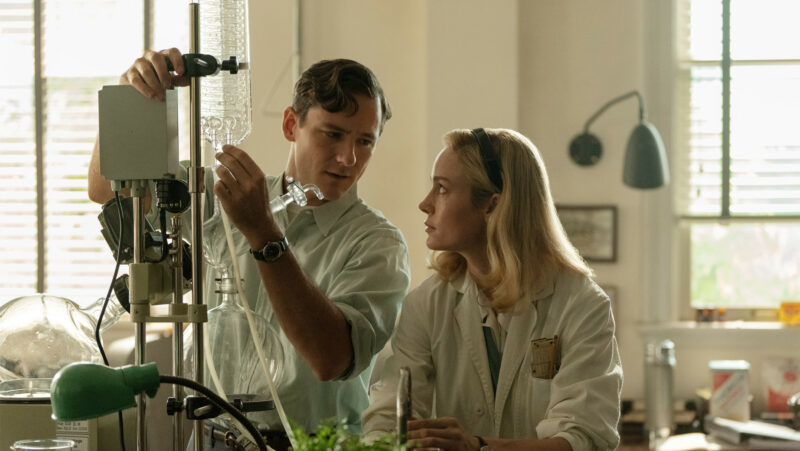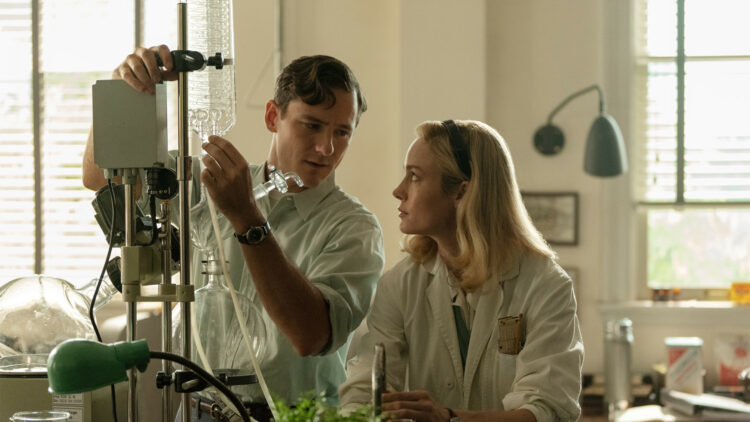 If you're my age or older, you may love Lessons in Chemistry. If you are my age or younger, you may hate it. And for those who liked it or read it and kept seeing it as a movie, it will be coming out on Apple+ in the future, with Brie Larson playing Elizabeth.
And regardless of age, you may like the character Six Thirty and you may hate it. The character is like cilantro, and while in real life I like cilantro, with this character it was like cilantro tastes like soap. I did not like this character at all. I found it really weird and creepy and as an animal lover I know that animals are not humans in little fur outfits and that is why I respect and adore them. So Six Thirty did not impress me, Six Thirty creeped me out. But I seem to be in the minority. Did you read this book? Thoughts?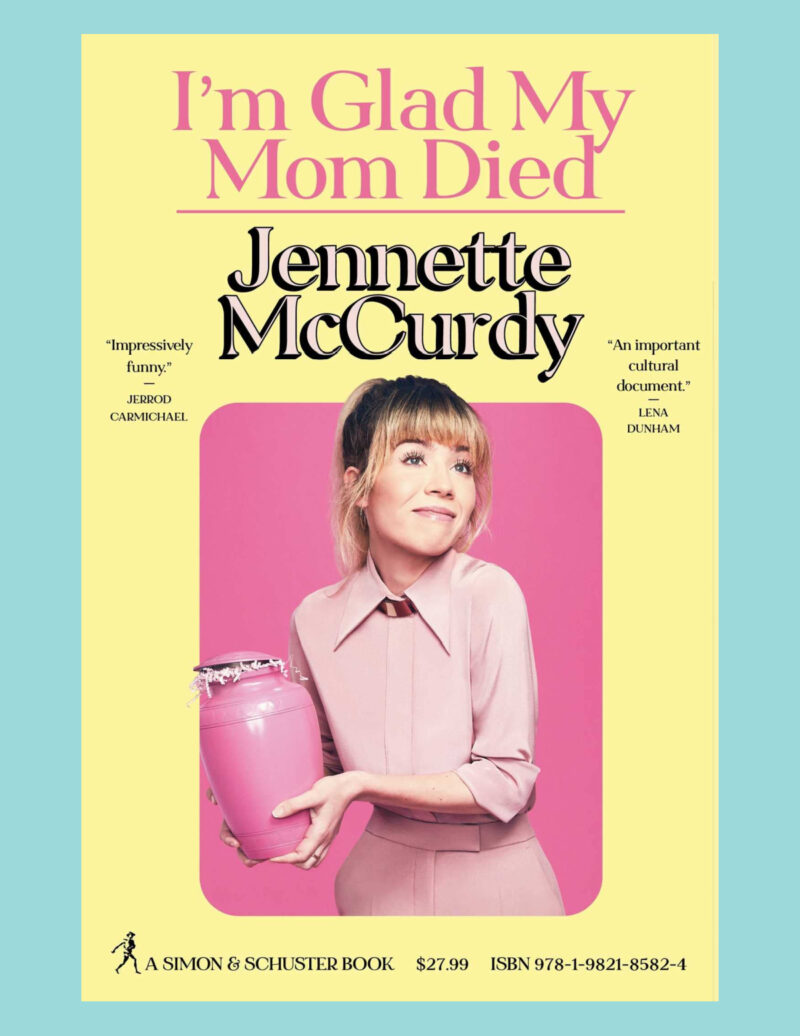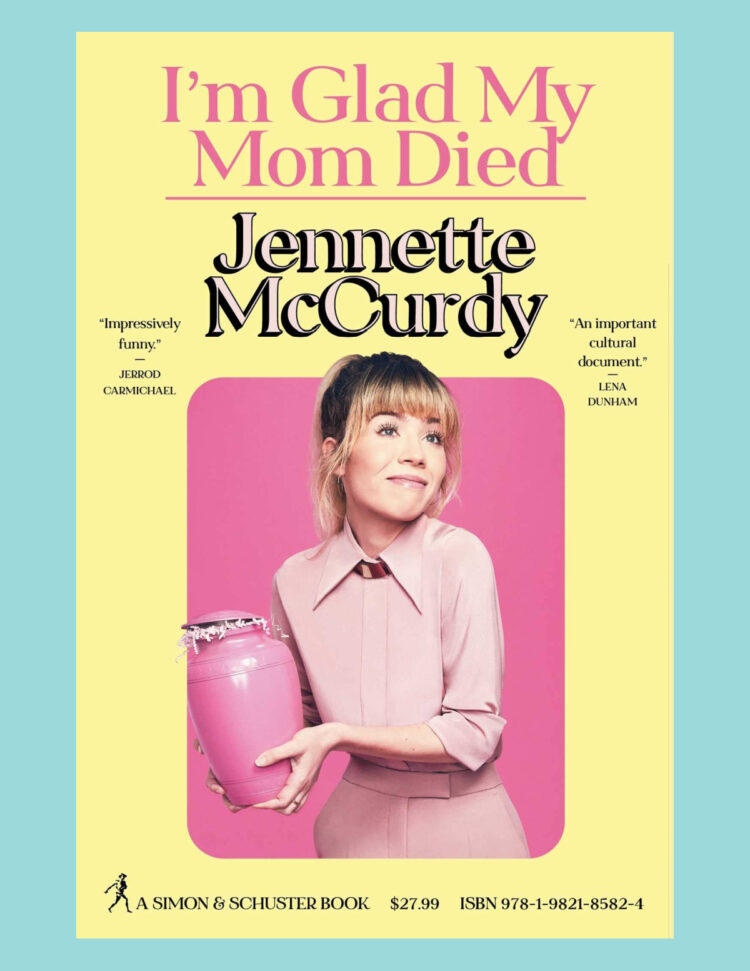 Another book I read was I'm Glad my Mom Died by Jennette McCurdy. For those unfamiliar with McCurdy, she was a child/teen actor on some Nickelodeon shows. My daughter was an age where McCurdy's show with Ariana Grande, Sam & Cat, was occasionally on. I remember Grande being annoying AF and McCurdy seeming too wise for the role and the whole Nickelodeon scene.
When I heard about her memoir, I had to read it to see if it explained her maturity in comparison to her peers on the show. And yes, it very calmly, almost remotely McCurdy shared a difficult and abusive childhood with a mentally ill mother who ended up dying from cancer.
When I shared this book on Instagram Stories, several said they didn't like the book because she was so… distant. She reported on her past, didn't delve into how her mother's actions affected her long run, didn't even call some of the things her mother did abuse. I appreciated this, and it made me respect her even more. She wasn't writing something to appeal to the tabloids crowd, the drama vultures, but she was explaining her experience and why she left acting.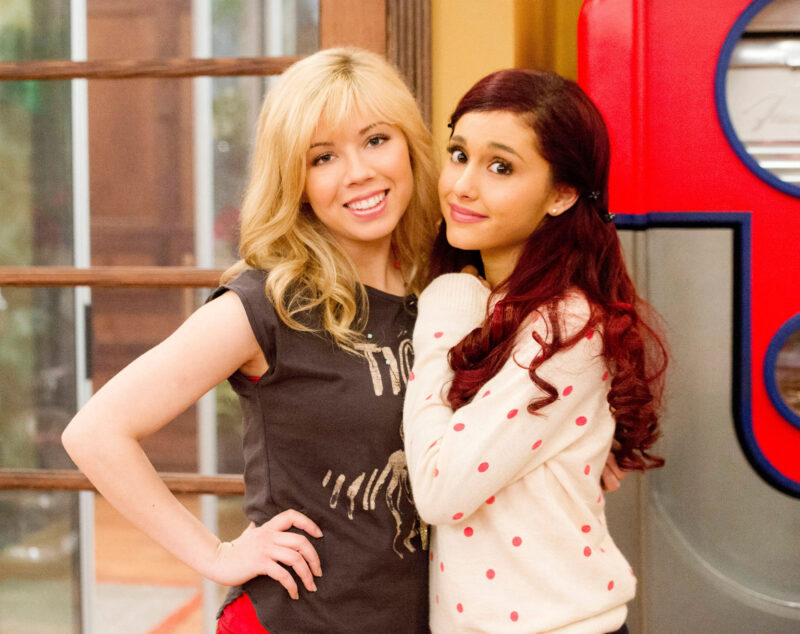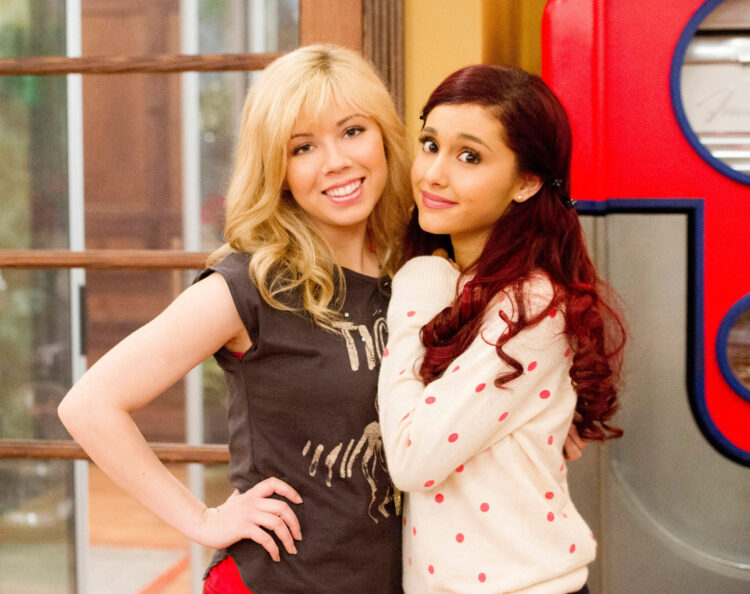 I won't go into the warnings about this book because the title alone will let you know if this is a book you should consider. It's a quick read (I finished it in one day), an easy read in that it was broken into short chapters and didn't bounce around a lot between time periods, but that simplicity hides the fact that McCurdy had a hard life and sadly partws of it are not that dissimilar from many other child stars in Hollywood.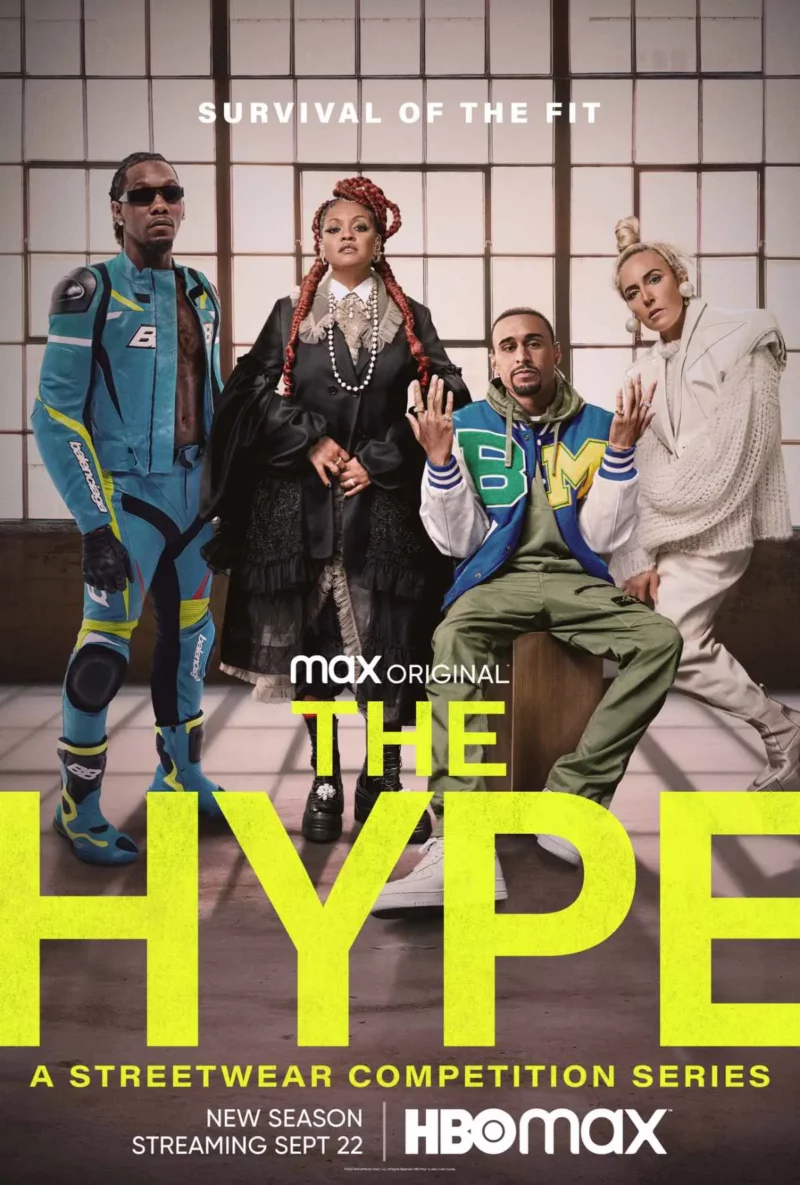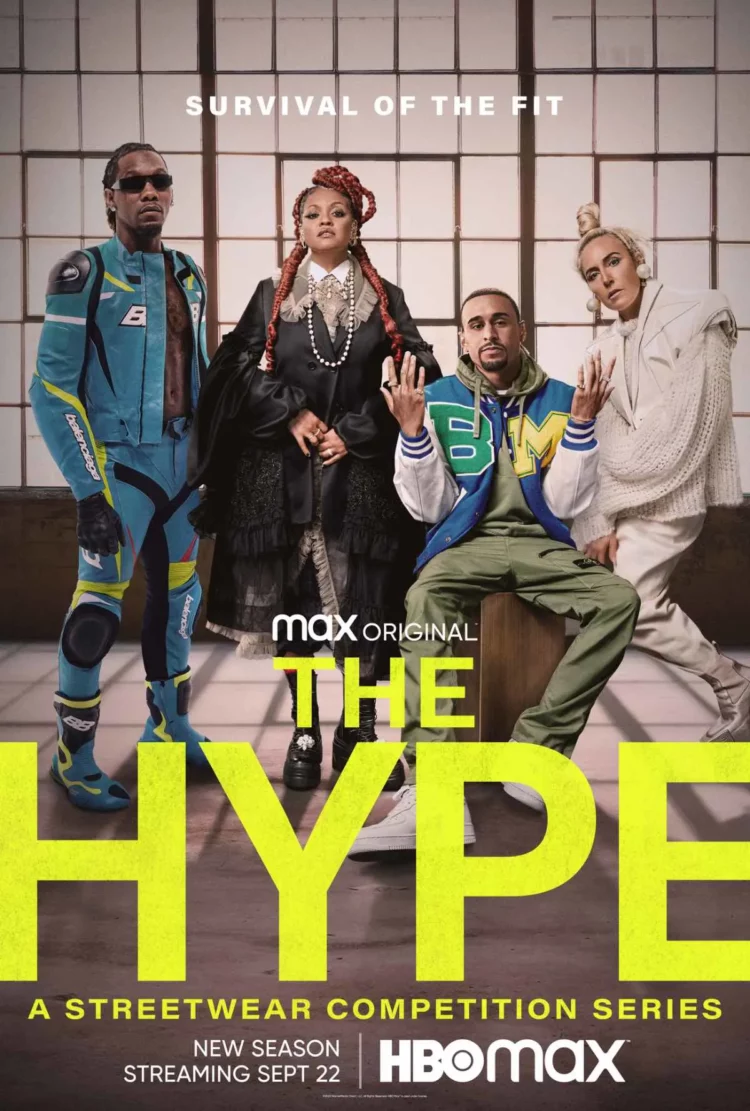 I'm so excited, The Hype is back for a second season on HBOMax. My husband and I love fashion competition shows, and we agree that The Hype may be our favorite of them all. It's creative, supportive, innovative, and informative with really fantastic qualified judges and guests and genius contestants.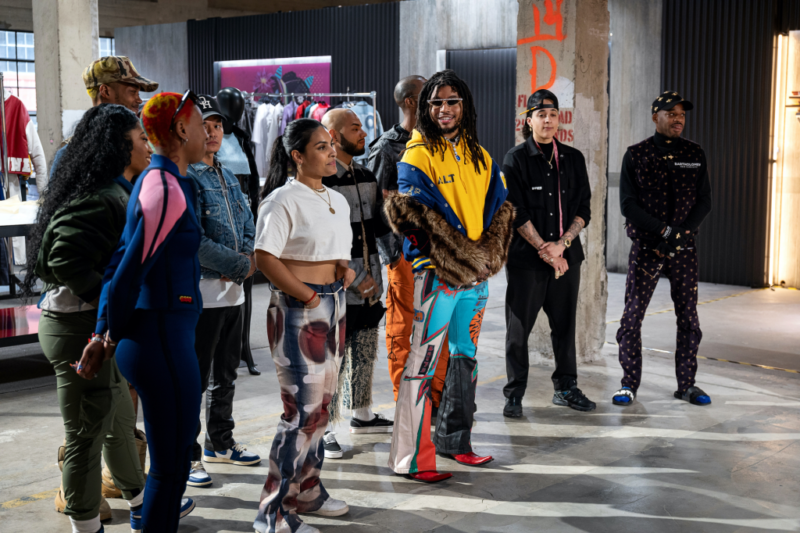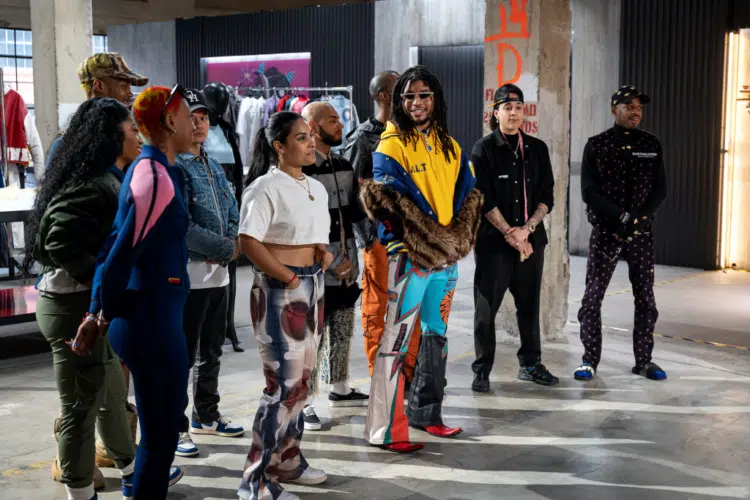 The Hype is a streetwear competition. If you don't think streetwear is your "thing," or you know nothing about that genre, even more a reason to watch it. The biggest stars in the streetwear game are featured, you learn about inspiration, you see these incredibly talented individuals who didn't get the privilege of going to Parsons or FIT, didn't get to intern in Italy, but create the most innovative and beautiful wearable clothes.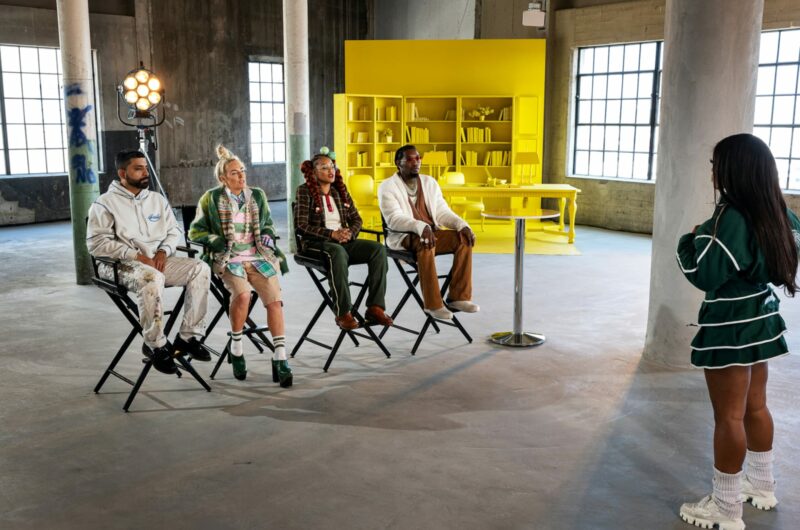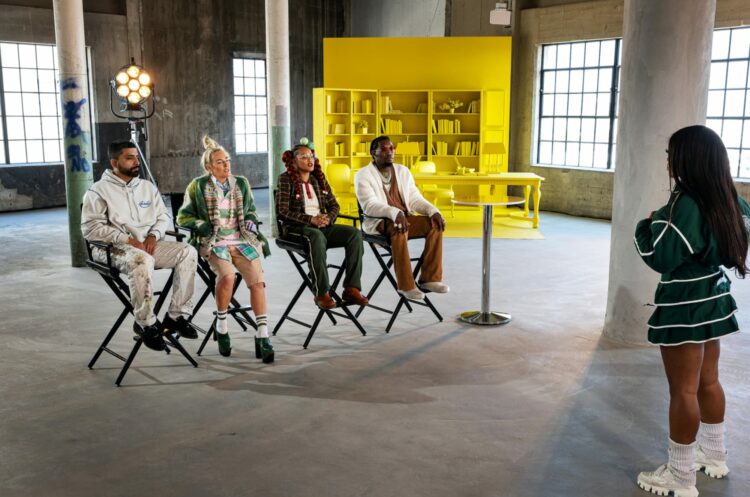 While there is a hint of drama, The Hype focuses more on the fashion. The judges are hella supportive, often giving more than head pats but actual tangible ideas to help these designers take their brands to the next level, whether it's on the show or in the real world.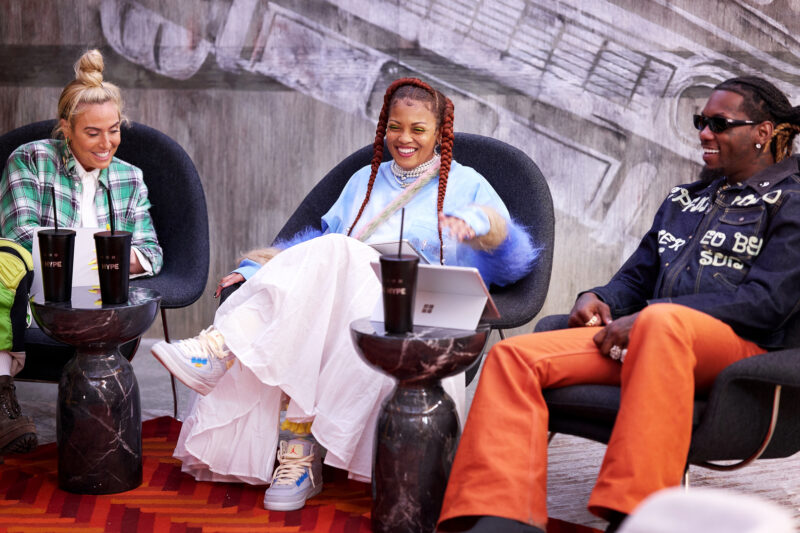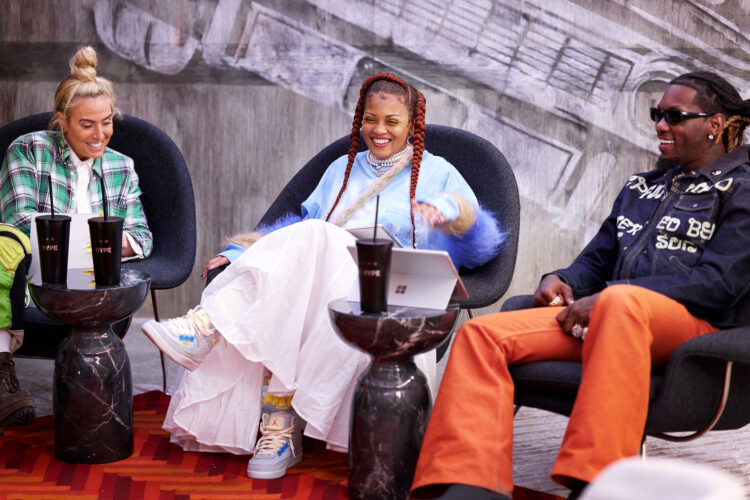 Marni Senofonte, the creative behind most of Beyonce's looks, videos, and Ivy Park is one of the judges and she is so freaking awesome. From her amazing style to her brilliant suggestions to support the contestants, it's a pleasure to see her in her element. Preparing this piece, I found this 2017 article from The Guardian about her that I just loved. Beth "Bephie" Birkett is a badass who knows street style (she's known for Bephie's Beauty Supply and had a collab with Jordan. Bephie's personal style, while not my taste, is innovative and breaks all sorts of norms while being so cool and inspiring. And Offset is a fashion lover who isn't afraid to be brutally honest. I really like their chemistry together and learn something from every episode.
For Your Entertainment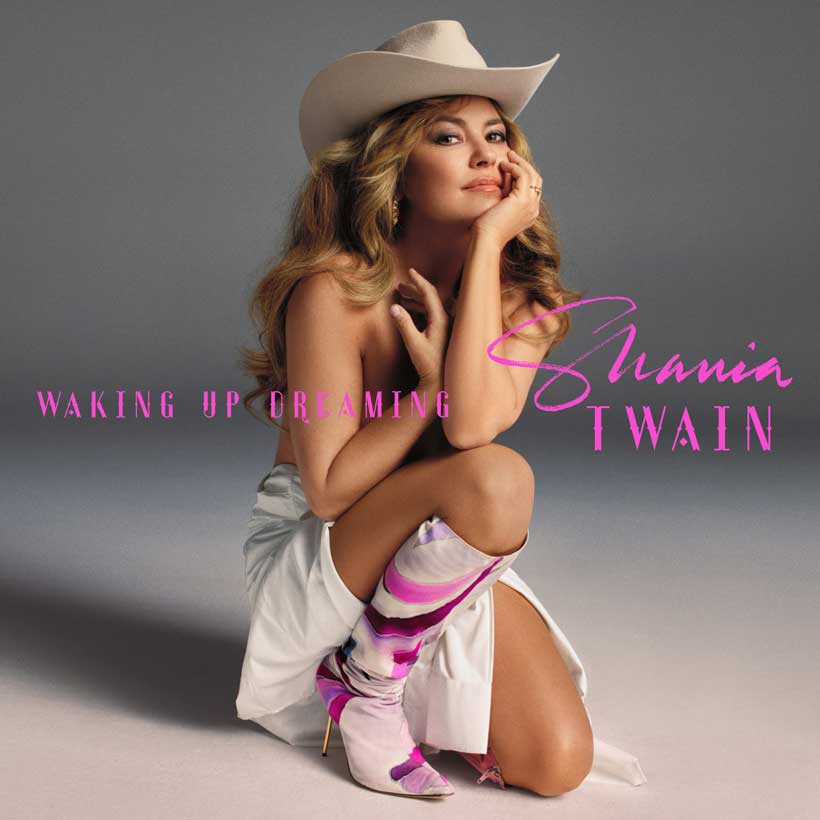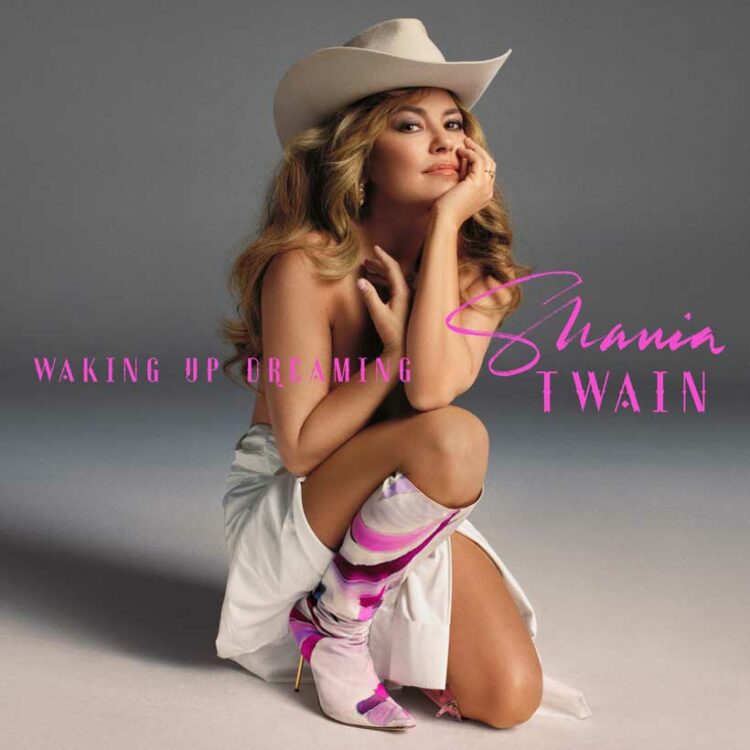 Have you seen the Shania Twain documentary Not Just a Girl? Sure, like all these artist docs, they're very favorable to the artist and released at just the perfect time for an upcoming album or exhibit. But this one… if you're my age even if you weren't into country you knew Shania, and likely knew the lyrics to at least one of her songs. And you will likely appreciate this documentary.
Netflix's Not Just a Girl tells the story of Shania Twain, beyond that I knew (she sang on cruise ships, her husband was her producer and he left her for Shania's best friend… how did I know all this before Perez and ONTD? Anyway, getting to know Shania's story now, as a grown-ass woman looking back, it really impressed me. I like what Shania was about then, and I like what Shania is about now.
Shania Twain released her video for her single, "Waking Up Dreaming" and it's so much fun. Shania is wearing the most purposefully ridiculous yet fabulous outfits, in fabulous situations, with fabulous friends having a blast. It's a dream come true, mixing now with the past with the why the eff not and I'm feeling it 100%. Even the lyrics state this vibe: So let's start waking up dreaming, and dress up crazy like superstars. There ain't no shaking this feeling, tonight we're making our way to Mars."