This article may contain affiliate links; if you click on a shopping link and make a purchase I may receive a commission. As an Amazon Associate, I earn from qualifying purchases.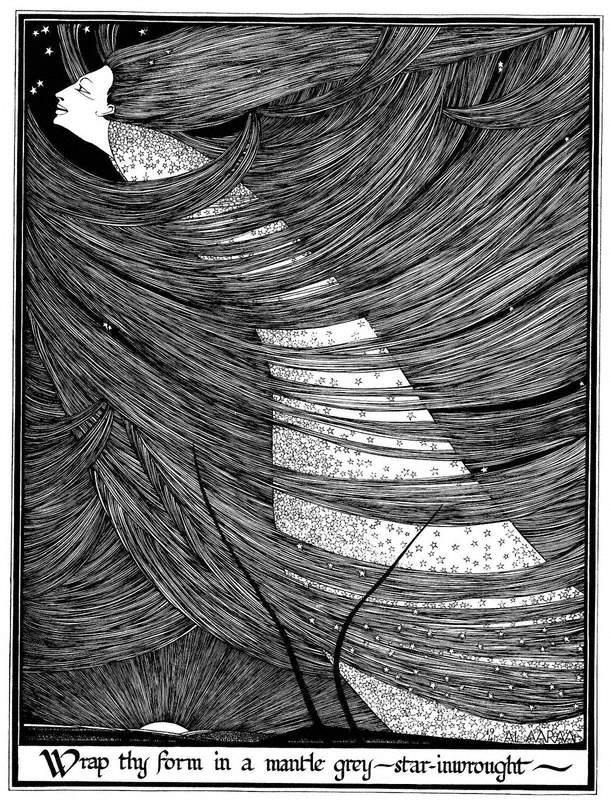 I'm back! After two Saturdays off Weekend Reads for the holidays I am thrilled to return to sharing all I have consumed with you. Considering during these past two weeks I spent a lot of time off my devices, the link list will be smaller but the what I saw/heard/read will be greater.
I want to thank all of you who share your recommendations; much of what I read and watched was thanks to you! On Instagram, in the Wardrobe Oxygen community on Facebook, and here on Wardrobe Oxygen I am so grateful for your part in this community!
Weekend Reads
Stop talking to each other and start buying things: Three decades of survival in the desert of social media. (Welcome to Garbagetown)
Stop donating at the cash register, already. (Lifehacker)
Our system is set up to create mutual antagonism between members of the working class. Meanwhile, faceless corporate executives remain shielded like mob bosses. (The Column)
A woman posted her 19-day miscarriage on TikTok because she couldn't access the care she needed due to abortion laws. (Buzzfeed News)
A growing trend in trying to expel bad energy in homes or cleanse a house is leading to the endangerment of more than one species, causing the fraying of ecosystems and a hijacking of Native American culture. (Medium)
Why coverage of UFC's Dana White slapping his wife has been so disastrous. (Defector)
The best alternative fashion critics to follow. (The Face; I don't think these are the only good ones but it's a switch from following mass publications)
Sephora faces "Clean" beauty lawsuit amid cosmetics "regulatory vacuum". (The Fashion Law)
The 7 skin-care trends you'll see everywhere in 2023. (Allure; I feel I need to again share the disclaimer that sharing doesn't equal agreement.)
Why is everything so ugly? (n+1)
The Instagram Reels gold rush. (The New Yorker)
Instead of resolutions, how about a seven-day happiness challenge? (New York Times – gift article)
See/Hear/Read
I have a lot in this category so I will break it up by the different categories:
What I Saw: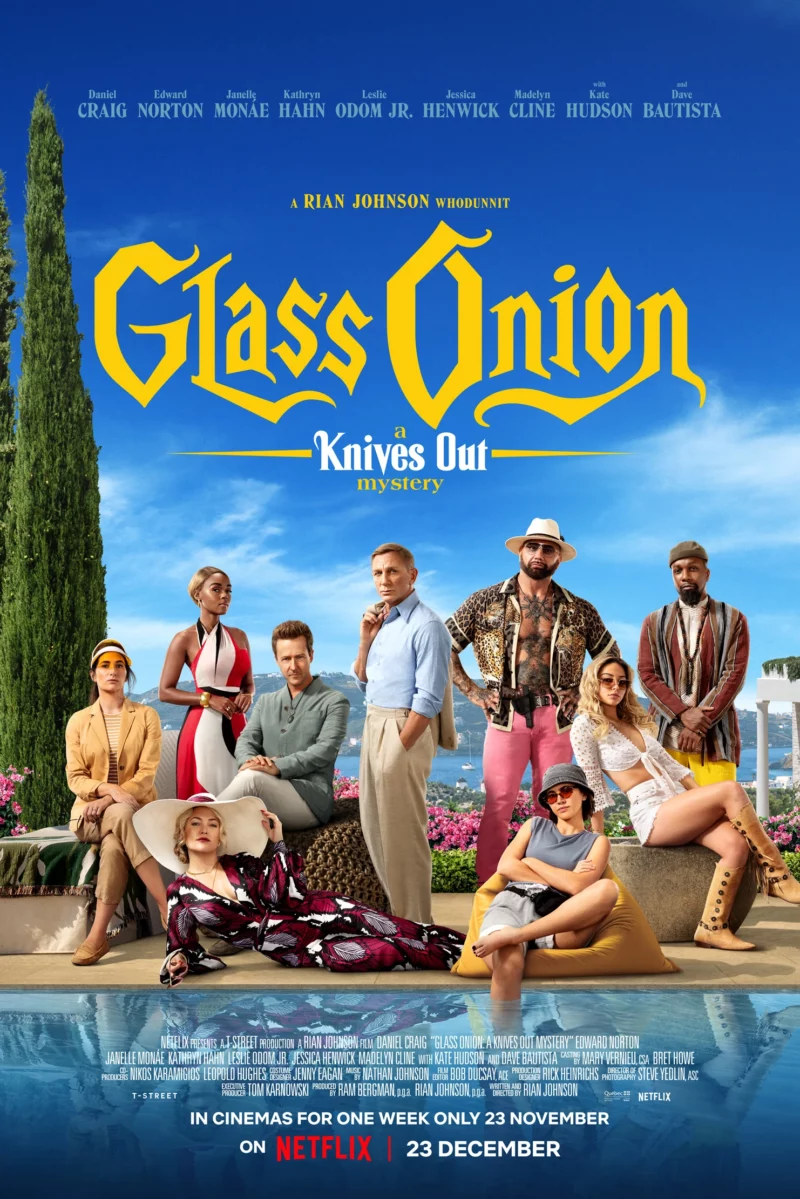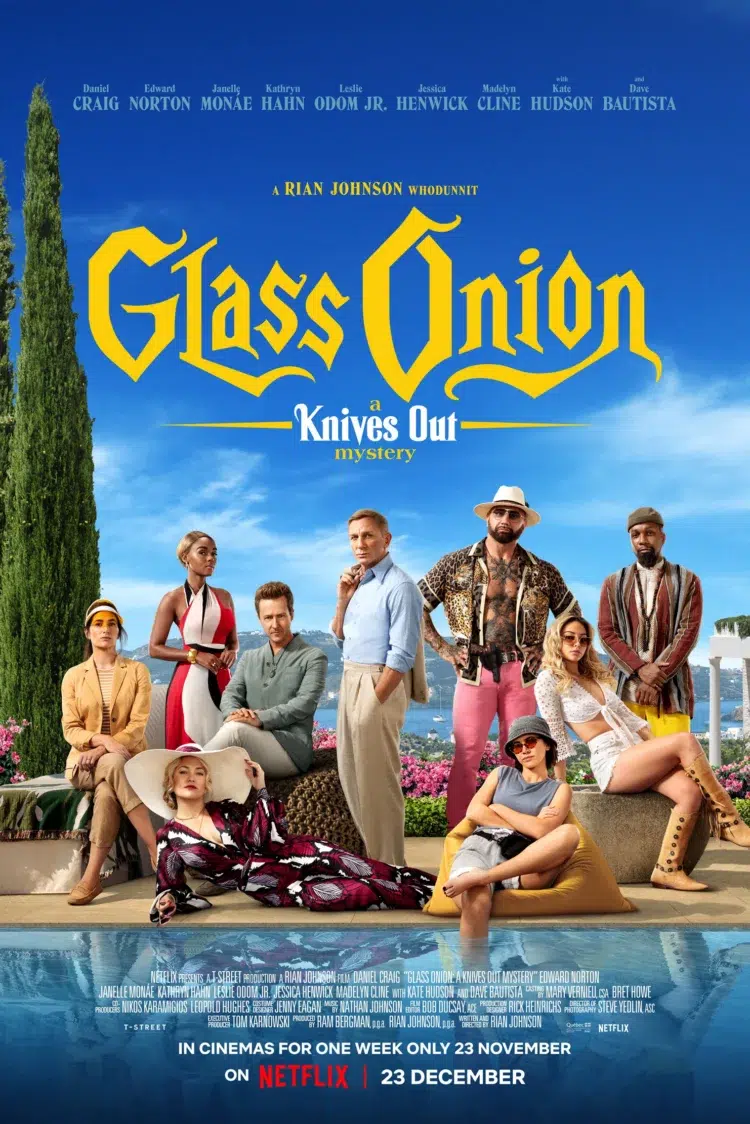 The first Knives Out film was so much fun. Campy, colorful, fantastic cast, we enjoyed it and were so excited for Glass Onion: A Knives Out Mystery to come out. While Glass Onion also had a star-studded cast and some fabulous fashion, my husband and I both felt this movie fell flat.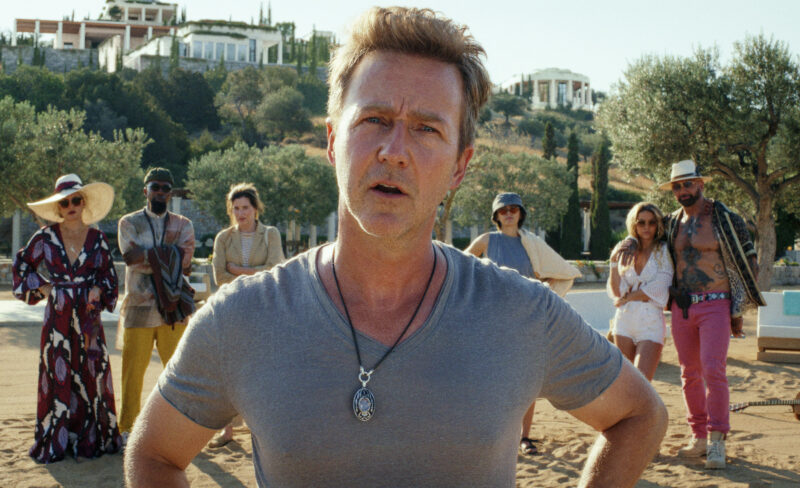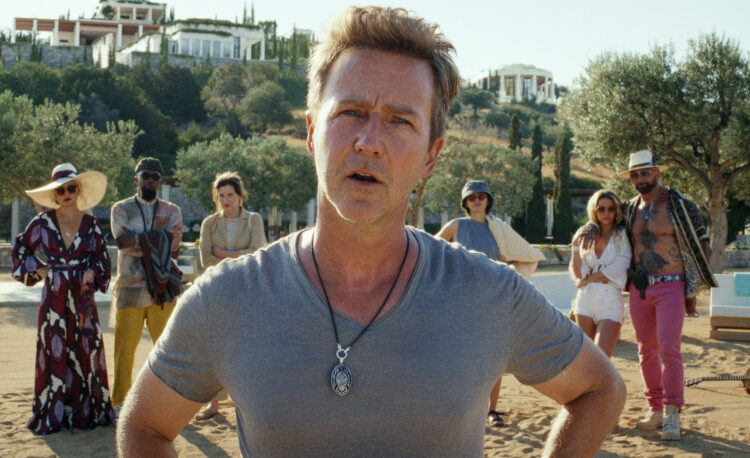 Daniel Craig is back as Benoit Blanc, a detective with the most horrific accent and a penchant for neckerchiefs. This time, the setting is a private island owned by a dude that is a hybrid of all the billionaire techs living out their little boy dreams with their little boy egos. It is played by Ed Norton, who also grew up in Maryland and I once helped spend a pretty penny when I managed a store in the Baltimore Inner Harbor.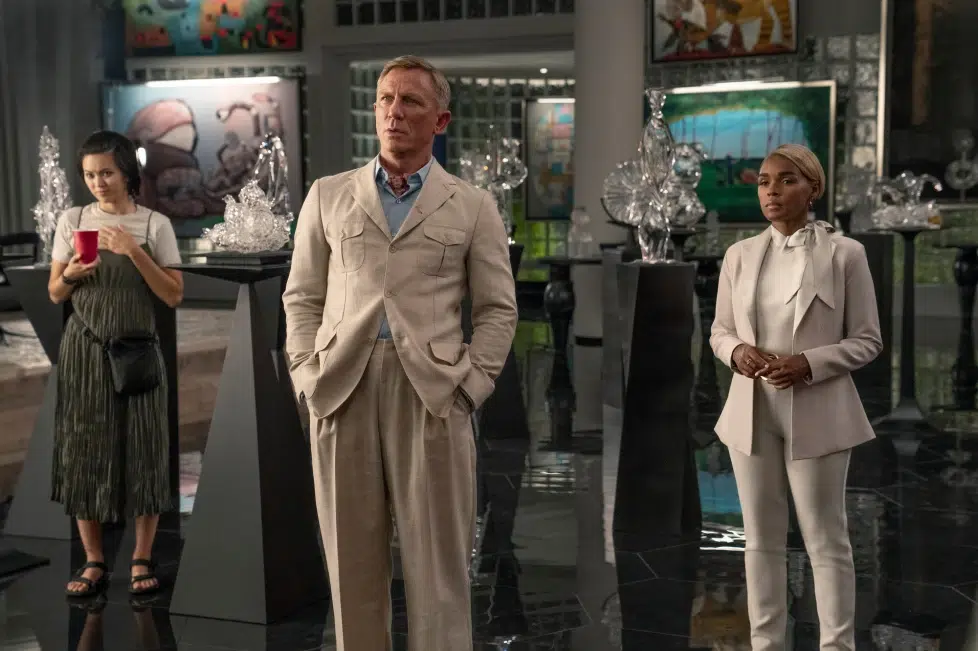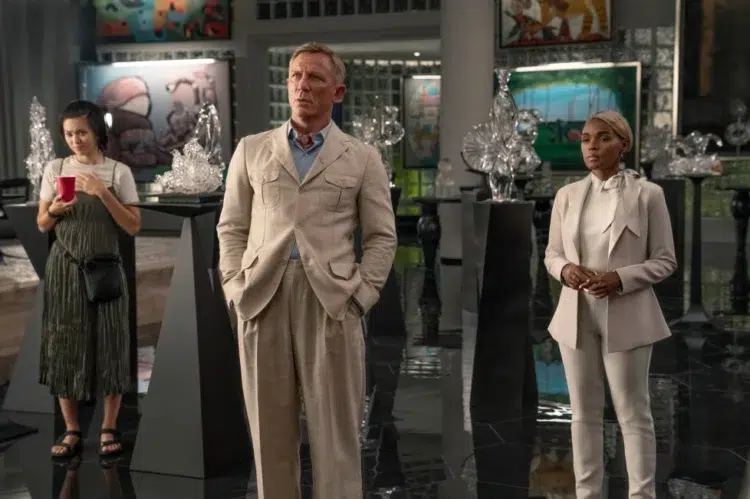 The cast looks amazing, but I felt the script didn't allow all these stars to shine. Kathryn Hahn and Leslie Odom Jr.'s roles could have been played by any shmoe which is a shame. I was constantly looking for clues and there were situations where I was like, "Karl did you see them bump into each other? That may be a clue!" but it wasn't. It was like I was searching for some depth and connection.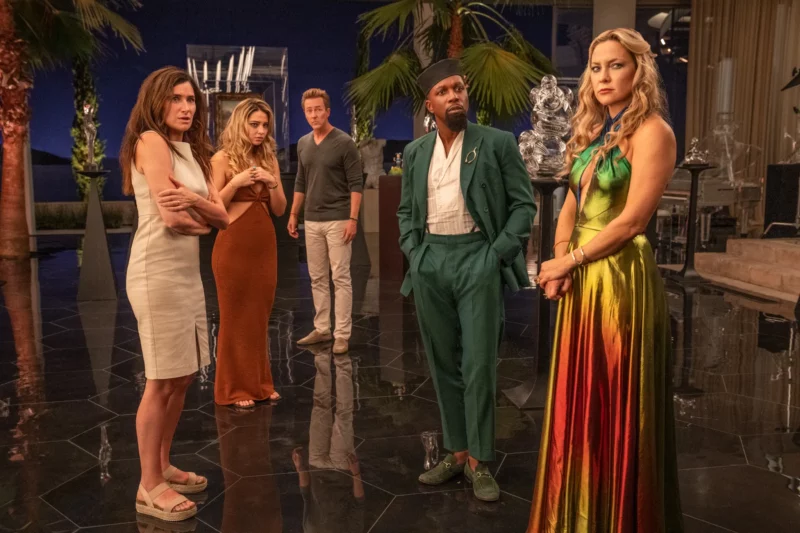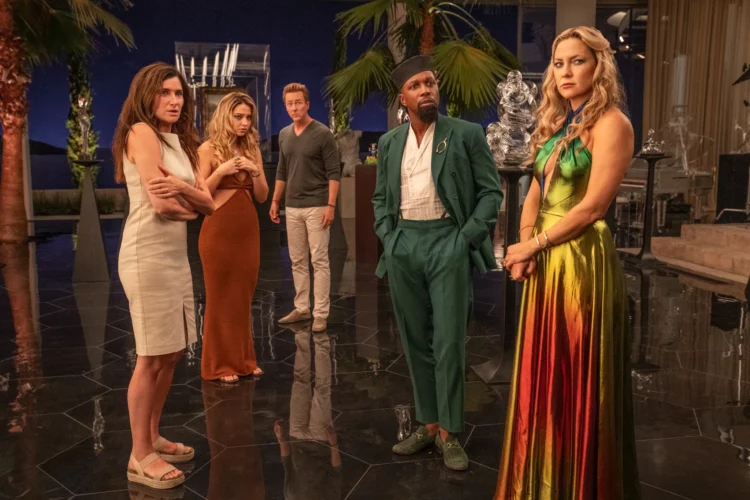 It's funny, on the internet and in publications, reviews are positive and folks found it so fun, so silly, so creative, so wonderful. But when I shared my meh review on Instagram Stories, I received so many DMs from folks who agreed and had no idea why it got so many glowing reviews. So if you liked this film, you're not alone. And if you didn't like this film, you also are not alone. No gorgeous rainbow gown could stop me from being a hater.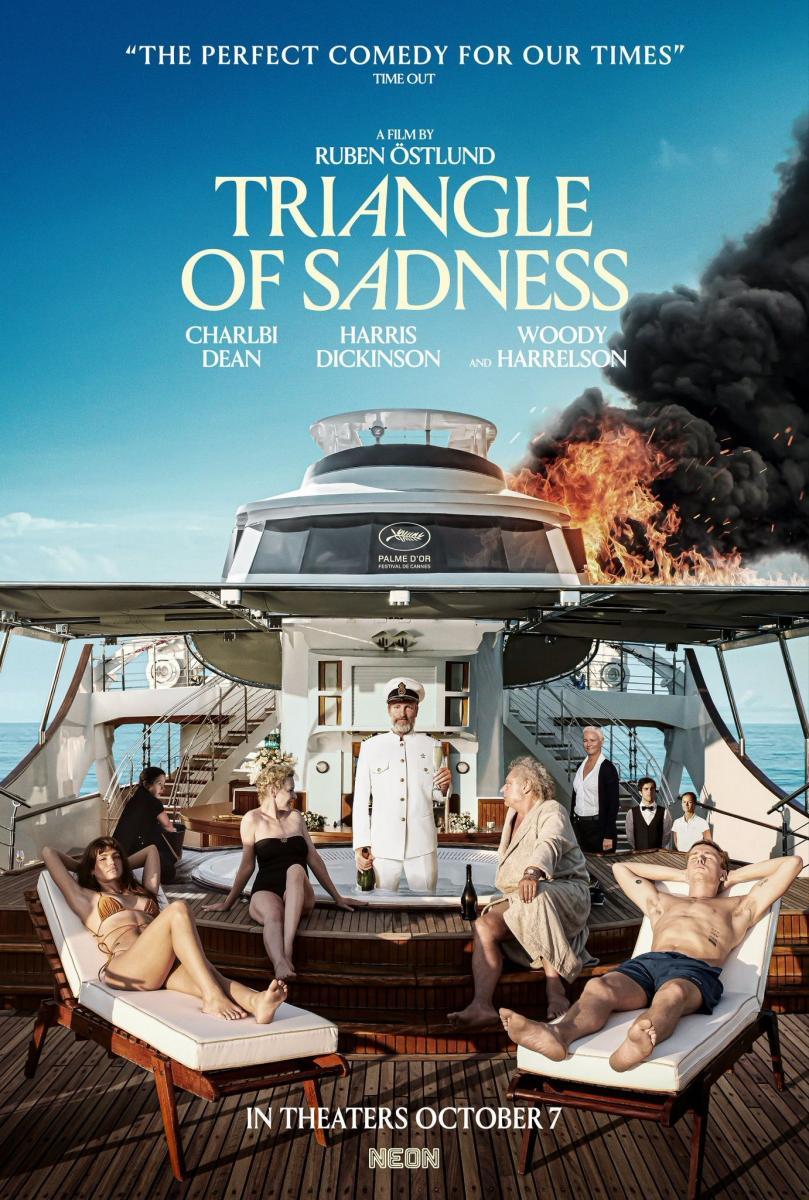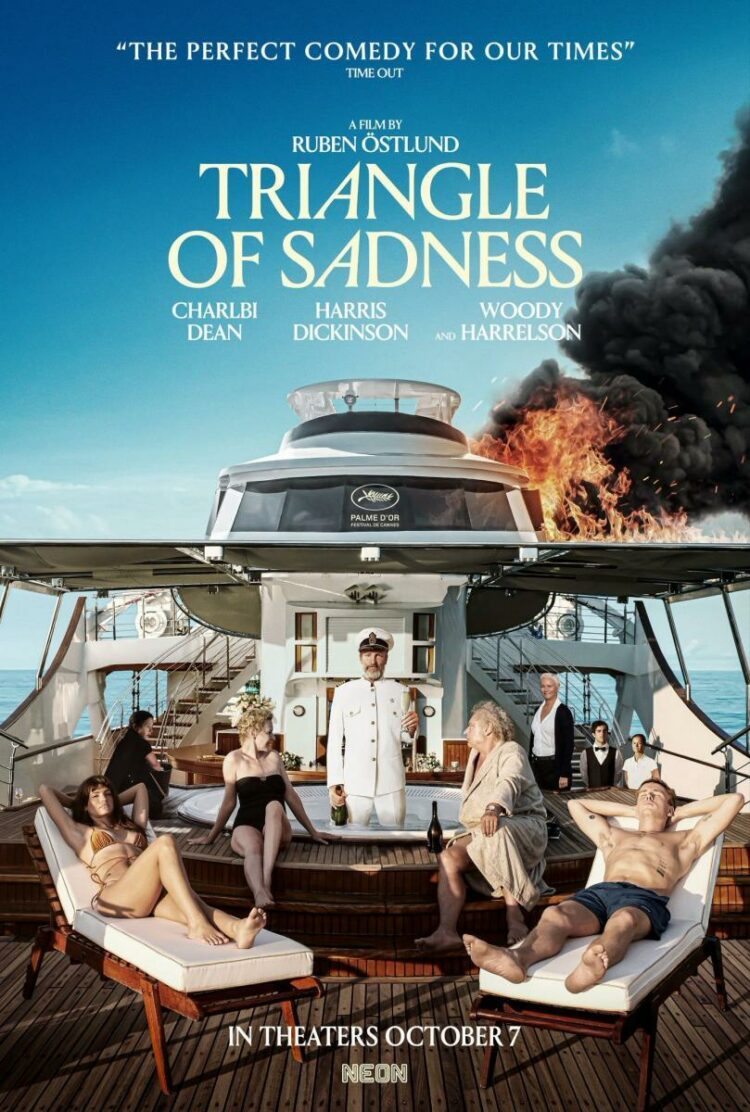 Not meaning to have a theme, we also watched Triangle of Sadness (Prime Video), another film that attempts to be a smart and beautifully filmed satire sending a message about capitalism and wealth and greed. Triangle of Sadness made Glass Onion look like an Oscar shoo-in.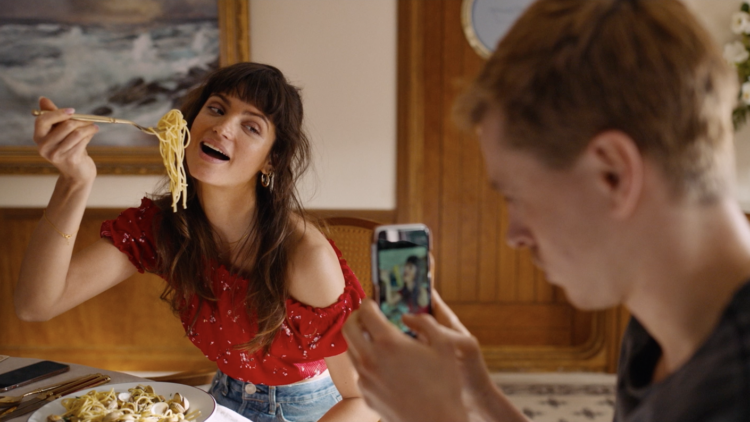 We chose it because it had Woody Harrelson, it was supposed to be a comedy, and we thought the idea of wealthy folks being stranded on a deserted island was fabulous. Well, Woody Harrelson was in the film for about 10 minutes, the deserted island was stupid, and there was way too much time spent on a young couple and vomit than on actual plot.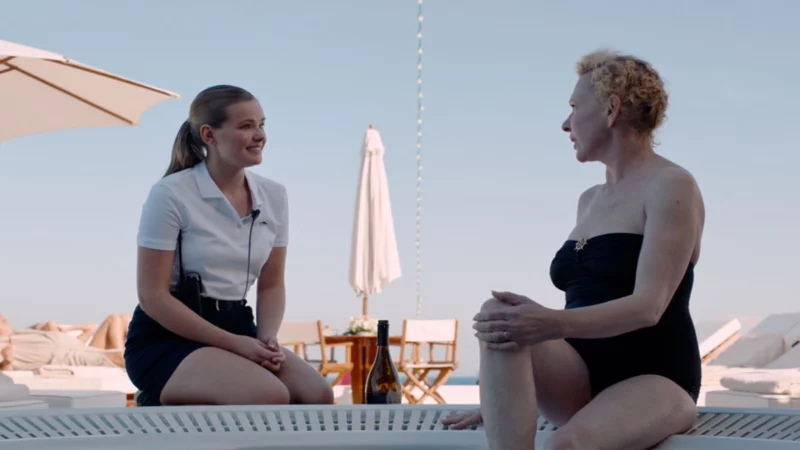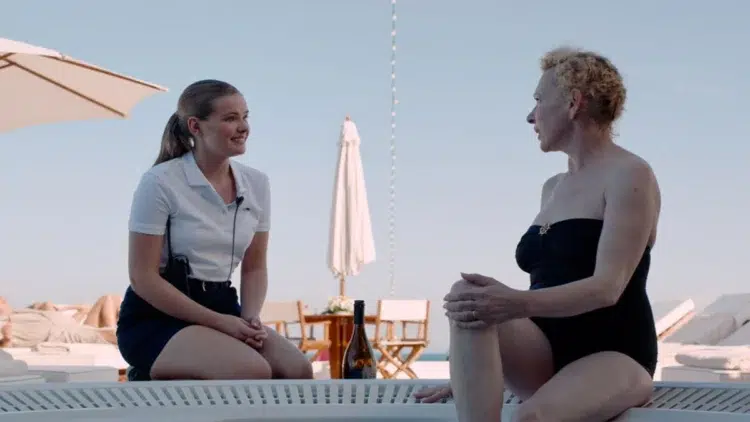 This felt like a college film, it was so heavy-handed and obvious. It spent too much time on some parts and sped through others. I felt the audience wasn't important, it was all about THE MESSAGE. But who cares about a message if no one is receiving it? If we had gone to a theater to see this, we would have walked out.
Let's balance a few films with some ridiculous television! And I have two shows that are utterly ridiculous but oh so entertaining…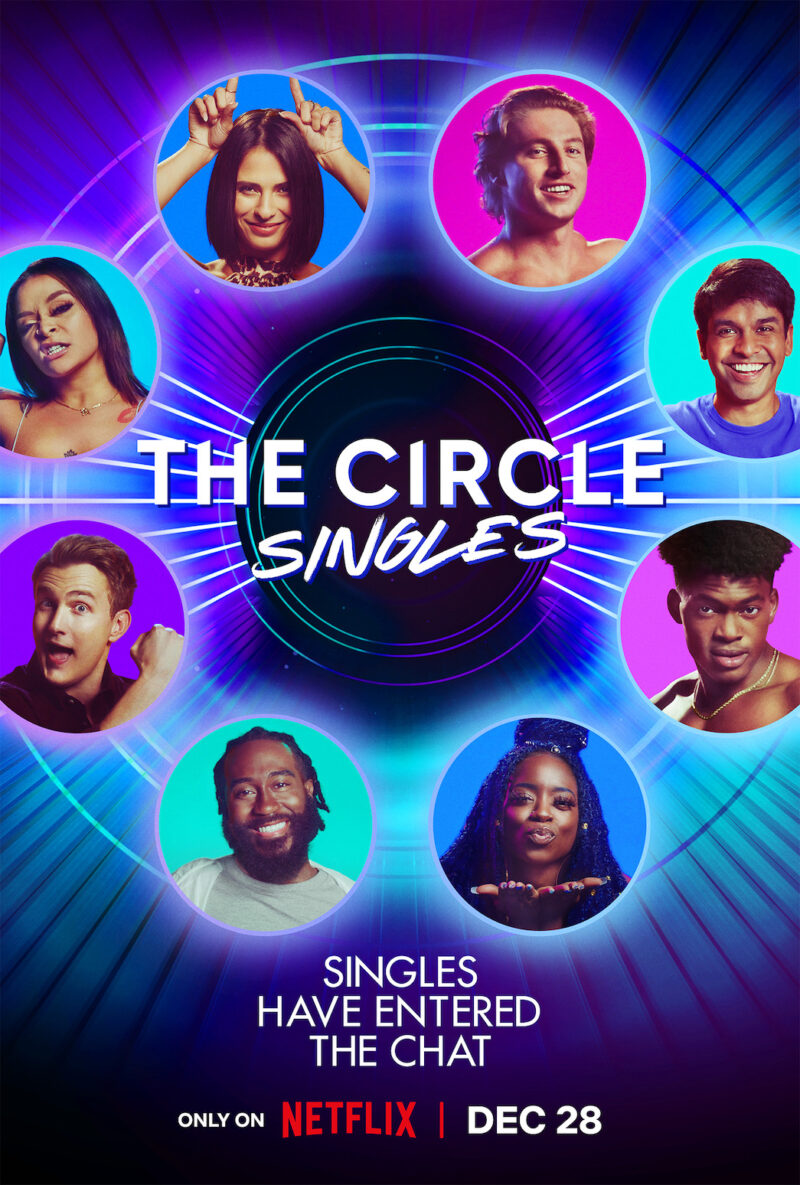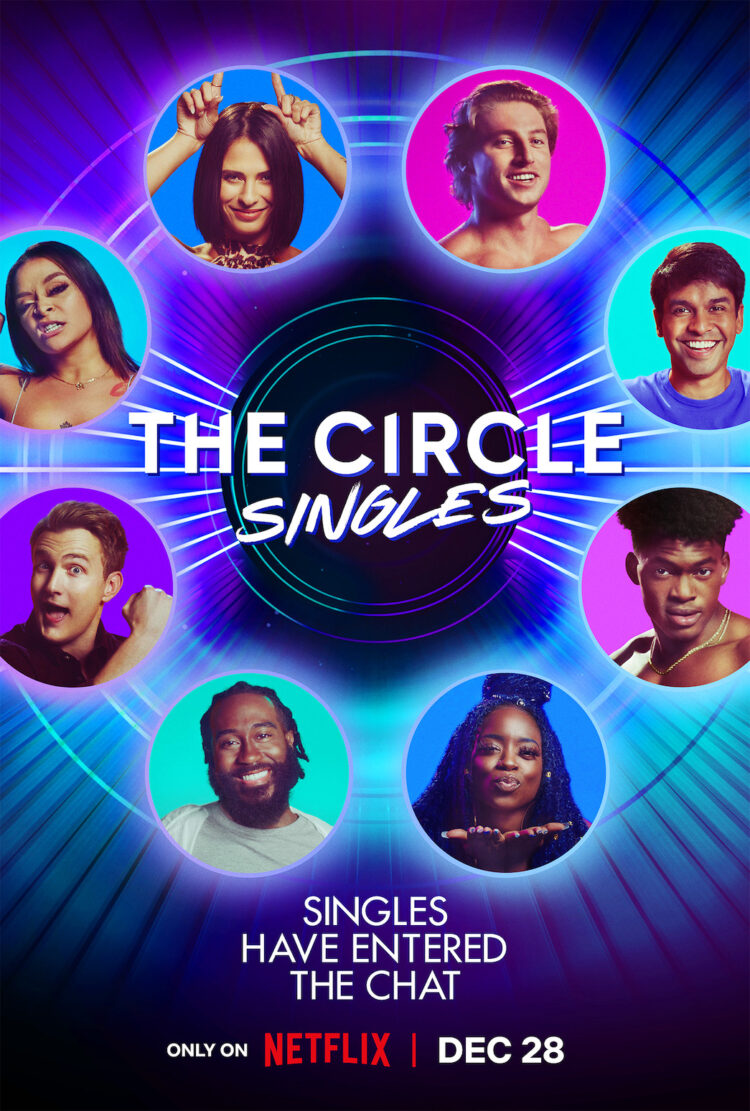 The fifth season of The Circle on Netflix is back, and the Gary household couldn't be more psyched. We as a family watch and love this show. For those unfamiliar, the show has each contestant in their own apartment for the duration of their time playing. No phones, no TV, no contact with the outside world except for The Circle, this social media platform that shows up on the TVs in their pad. They chat during allotted times, have challenges and games delivered through the platform, and have to rate their fellow contestants. The two highest-rated contestants become "influencers" and decide which other contestant will get "blocked" and leave the show.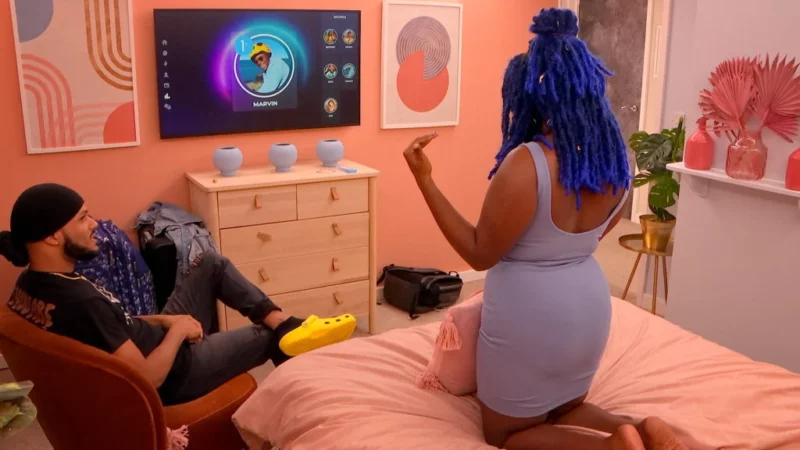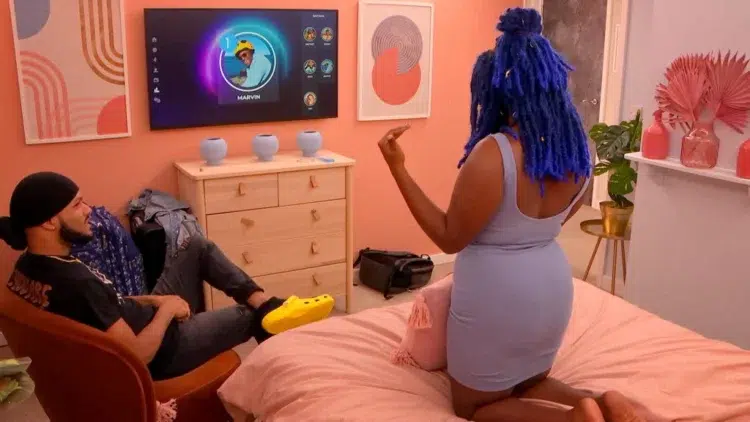 Some contestants play themselves, some slightly modify their story, some play a whole different character/catfish. This season all contestants are claiming to be single, whether or not they are IRL. They create a profile and add photos when The Circle lets them, usually from an album of photos they set up before the show started, occasionally they can share photos they take in their apartment, but it's of finished challenges, not themselves. They never speak to one another, only text chat at designated times, group chats, private chats, and discussions on "the feed."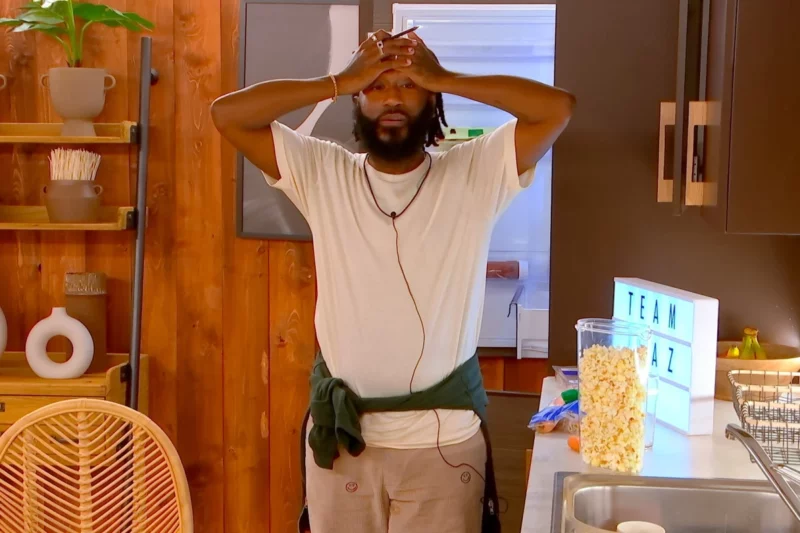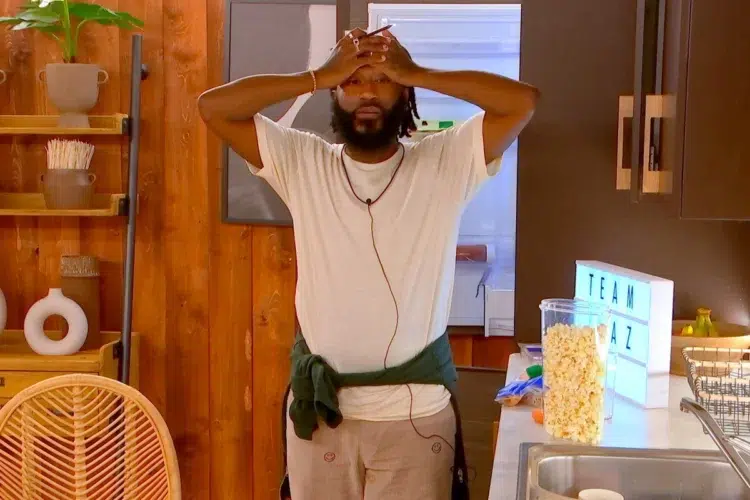 A lot of folks find this show annoying. The apartments are so gaudy and bright, the contestants are CHARACTERS and very flamboyant and full of personality. The Circle makes loud noises and is voice to text so contestants are saying things like, "Circle Message. Oh boo comma I think you're fantastic hashtag sisters stay together exclamation point hashtag circle buddies heart emoji hug emoji rainbow heart emoji. And send."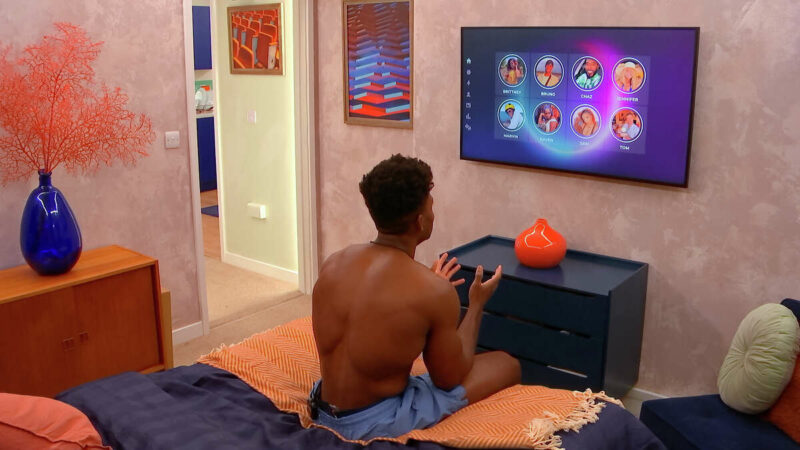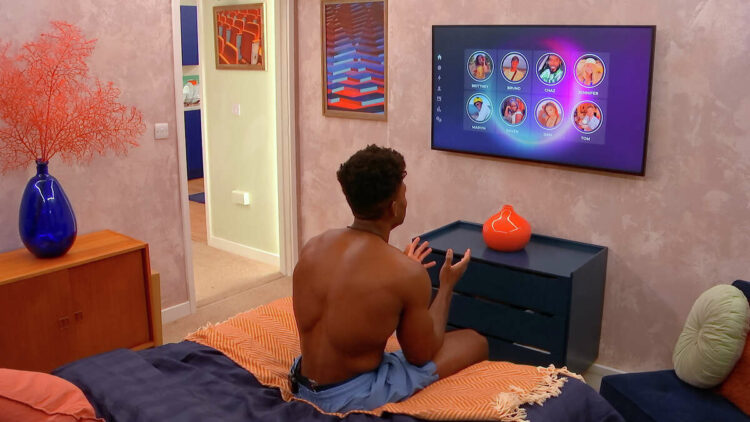 I dunno, I love it and we all think this season is a good one. With the only schtick so far being that every contestant is playing single, bringing back booted contestants to be a catfish (which they have done before), and bringing back a contestant from Season 1, it's giving time for the contestants to shine. And the group is a fun one.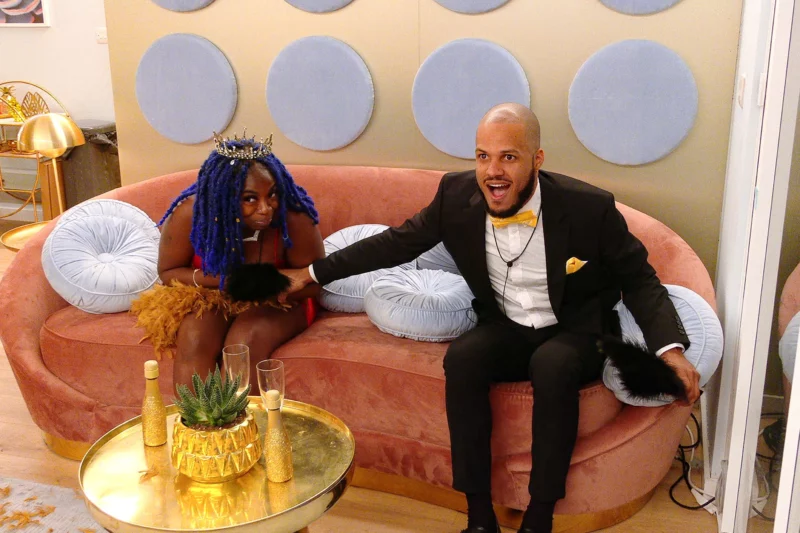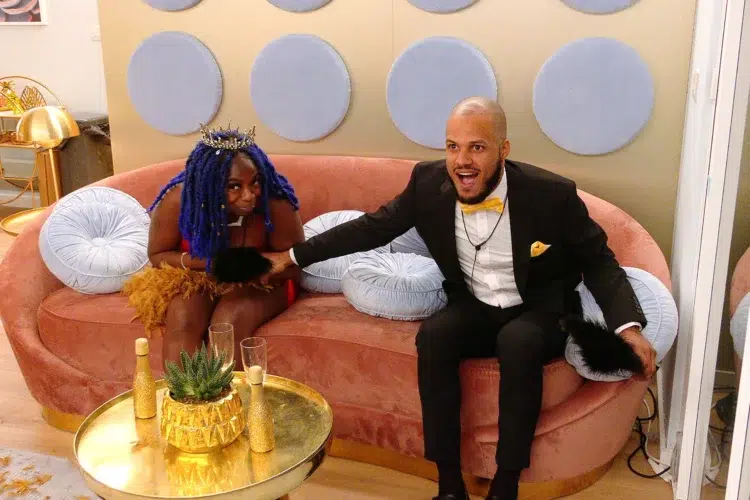 We're all partial to Raven, a contestant from here in Maryland who is cute, witty, kindhearted, and has her friend Paris with her to be an interpreter as Raven is deaf. The two of them are adorable together. We also like Chaz and Tom.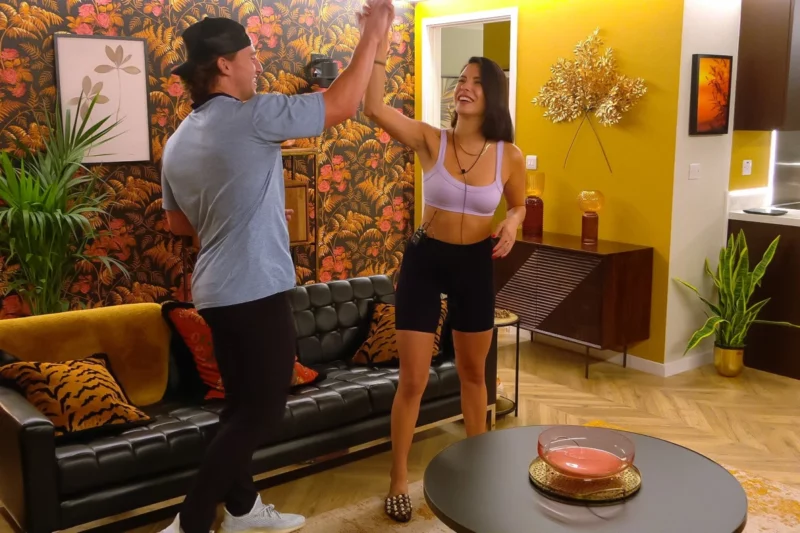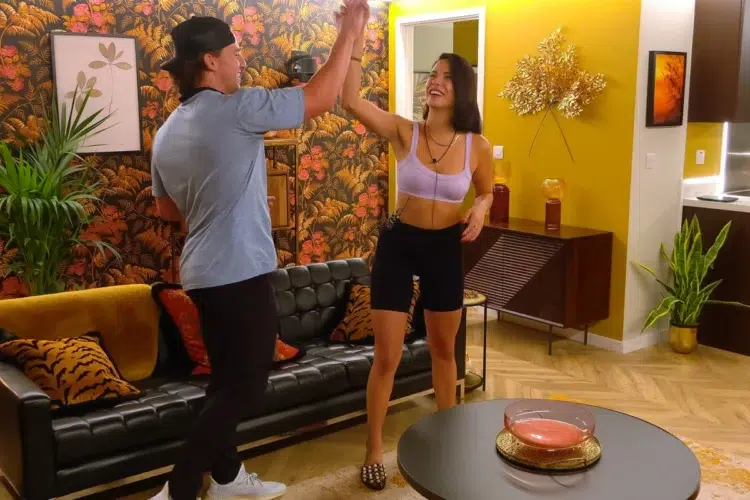 There is no true villain, and there can't be a lot of backstabbing, lying, and manufactured drama since the contestants can't truly interact with one another and they seem to have to be substance-free except for special events (and then it seems controlled to one drink, one mini bottle of champagne, etc.). The focus is on alliances, trust, and friendships and usually those who try to game the system lose.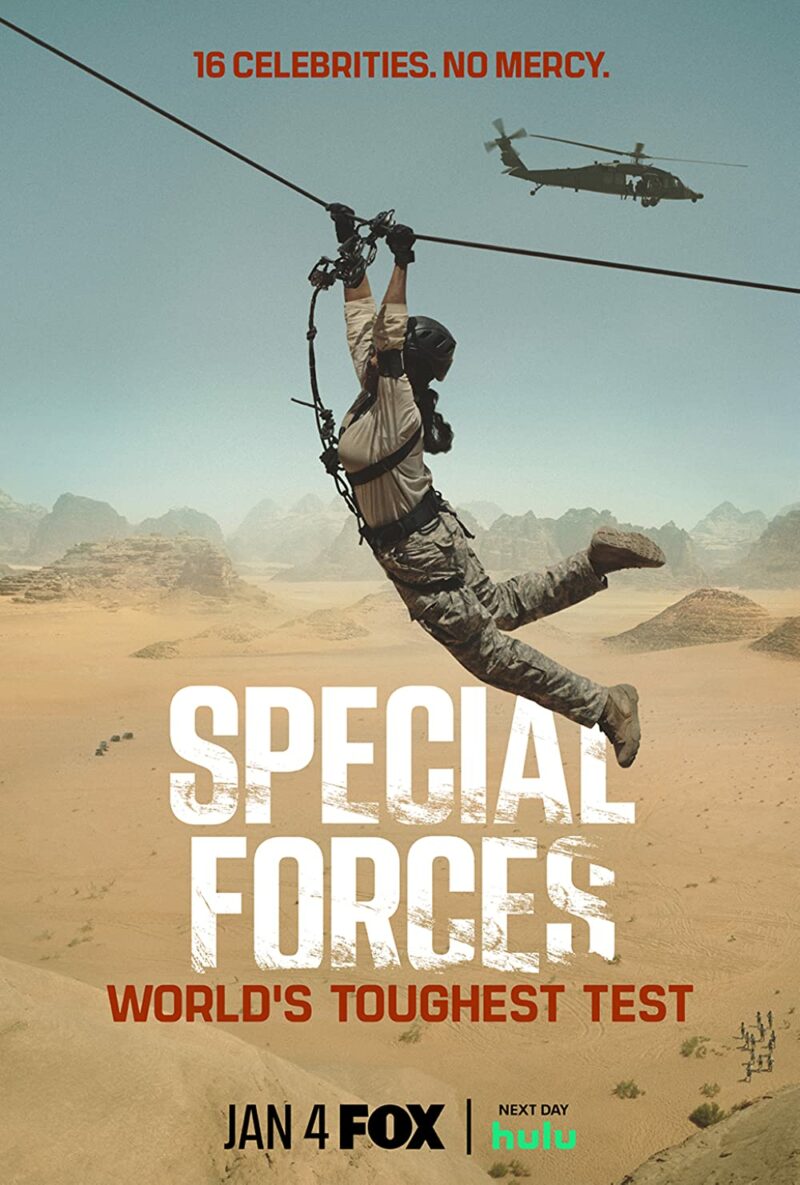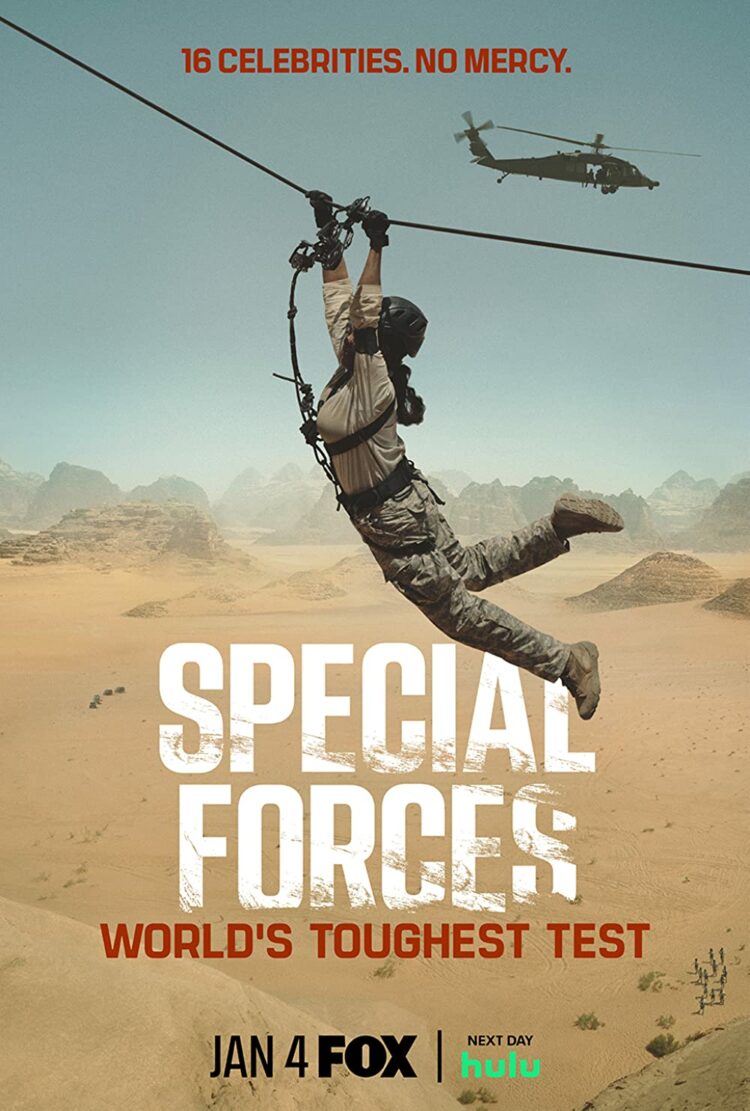 The other ridiculous show we're watching happened by chance but now we're hooked. We turned on the TV to go to a streaming service and the TV was on our local FOX affiliate and it was starting the show, Special Forces: World's Toughest Test. 16 celebrities (some more well-known than others) go through challenges from the Special Forces selection process.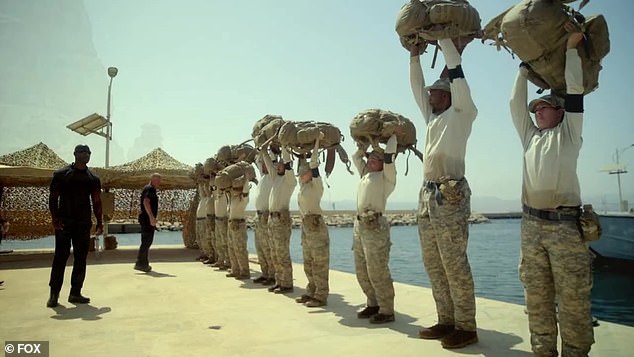 The celebrities are treated as recruits, do some really hard things, are yelled at, challenged, but also encouraged to push past their personal barriers to become stronger inside and out. Spoiler alert, more than one left the show during the first season, some due to injury some due to being a testicle (which is far more delicate than a pussy, I encourage you to make this switch in swearing).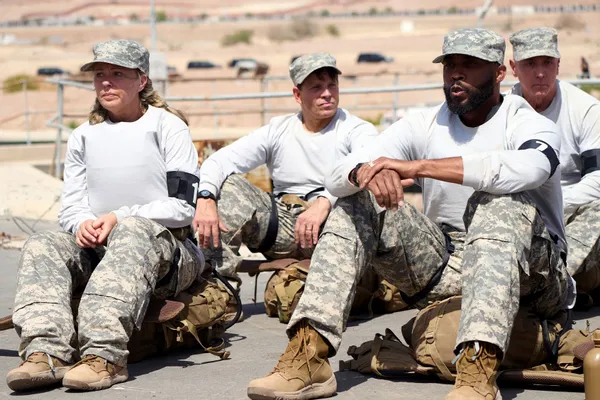 The challenges are hella hard, and contestants are getting injured. Some of the contestants have really impressed me, and some of them are showing they're just as full of drama and themselves as they present on TV and in the news. I didn't have much of an opinion of celebrity chef Tyler Florence but after seeing him on this show I have no respect for him.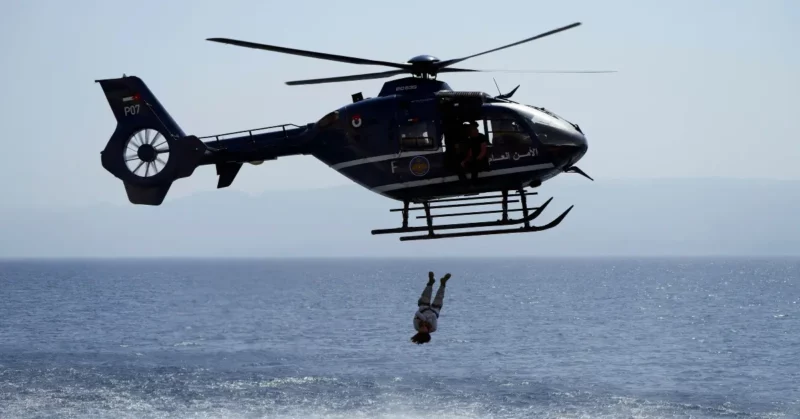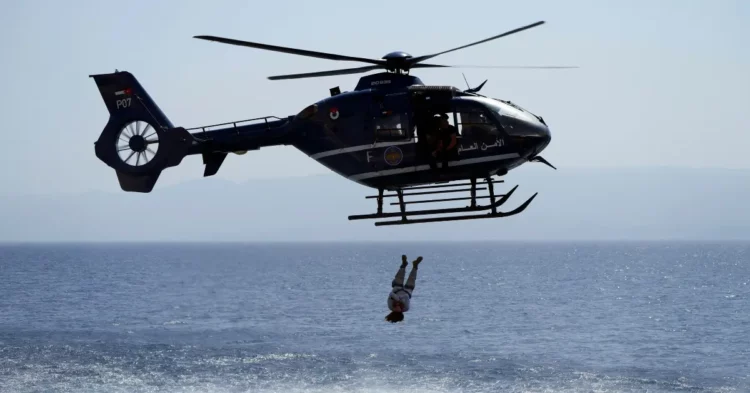 I plan on continuing to watch this show. Karl is into adventure and as a veteran, digs the military aspect. I like seeing these celebs, especially the women ones, be challenged and rise to the occasion. There isn't any drama yet beyond how folks react to the challenges; they seem to get along in the barracks and steer clear when there seems to be conflict brewing. There's no need to know who these folks are IRL to enjoy this show.
What I Heard:
I don't live the kind of life where I am constantly listening to music. Actually, that's wrong. Music is always on in the car, when I am riding the Peloton, when Karl is in the kitchen, on Sunday mornings when we're all puttering around doing our thing. I am typing this on the living room sofa while my husband is using our infrared sauna tent and watching music videos. A big reason I do For Your Entertainment is to learn more about artists Karl plays and to see what's trending (I learn then share!). But when I am my own DJ, I am usually listening to a playlist, music I know, or the *gasp* radio.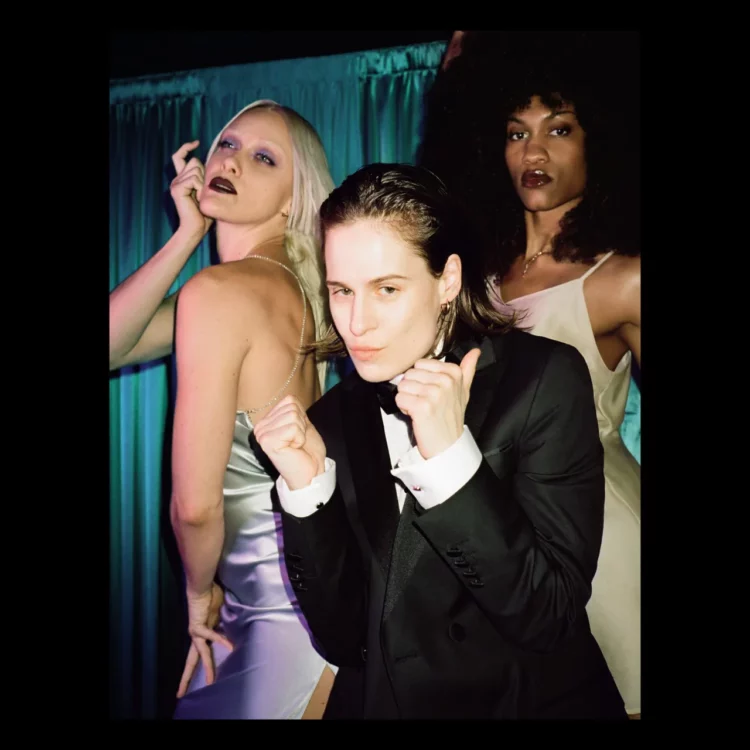 But Christine and the Queens came out with a new album Redcar les adorables étoiles (prologue) and I decided on one day of my vacation to listen to it in its entirety. I made the bed, wrapped last-minute gifts, took a shower, and still didn't get halfway through. I love Letissier's voice (who is currently going by the name Redcar) and some of the songs on the album are fire, some sound like cabaret, but most is repetitive and forgettable. I had to keep looking to see if I was listening to a new song or just a really long-ass tune. I am not fluent in French but a language barrier has never held me back from thinking an album rocks. This album is considered a prologue to a future album, so many it's supposed to be a bit boring like hold music?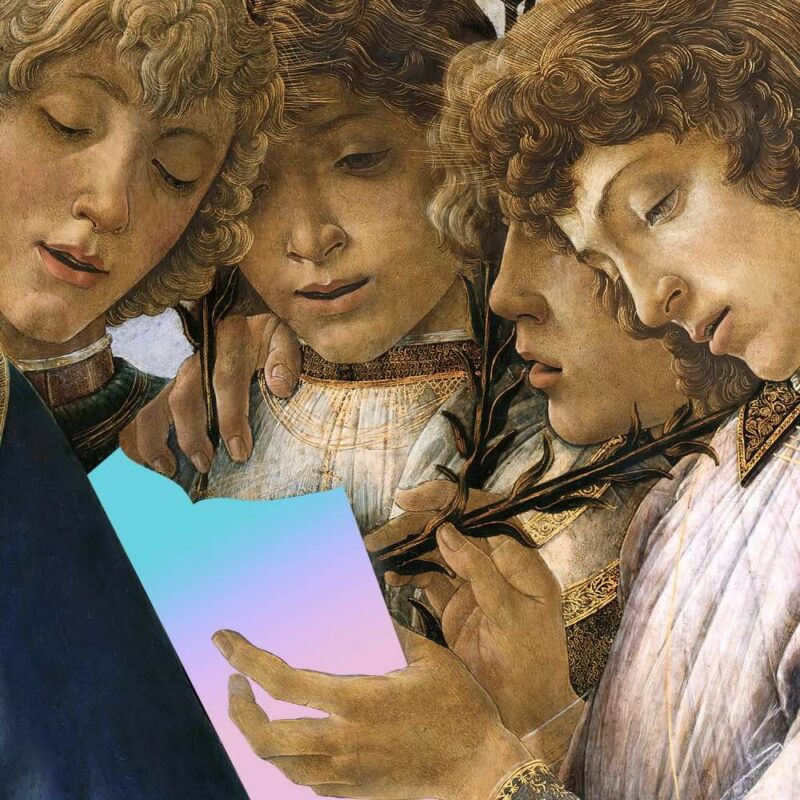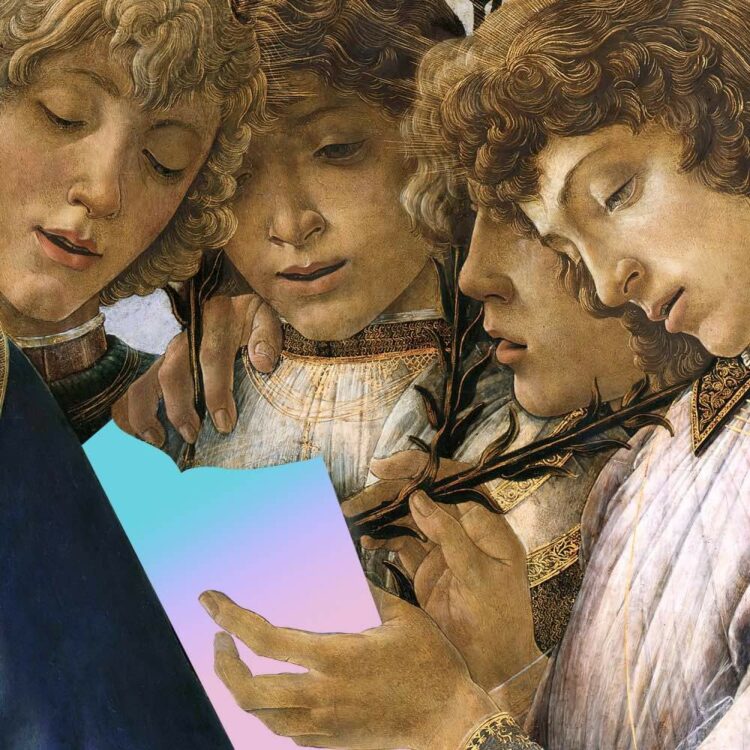 I listened to Phoenix's latest album, Alpha Zulu and enjoyed it. This isn't some exentential psychedelic ride, this is good music to listen to when doing something else. But that's Phoenix and it's why I have been a fan for years. Hear ten seconds and you know it's Phoenix, but that doesn't mean it's boring and Alpha Zulu has a different vibe from previous albums.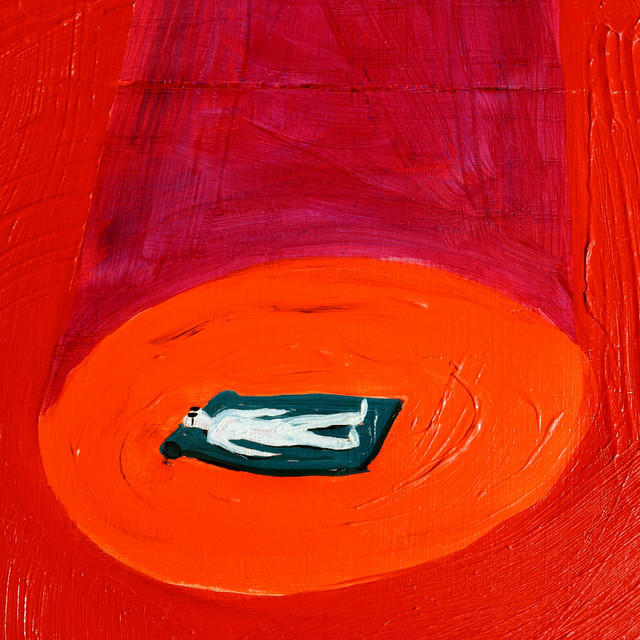 Karl texted me over my break (because I know we all text our household members while being in the house with them) and sent me the album Shadowglow from the band flipturn, believing I'd like it. And he was right. I can't recall if I listened to it in its entirety (again listening while doing), but I hearted the songs, "The Fall" and "Sad Disco." This is the debut album from this Florida-based indie rock band and I hope it gives them some traction. They'd be fantastic on the festival circuit!
What I Read:
I love to read, but I don't find a lot of time for it. I used to read far more when I had a commute but now it seems like vacations are when I catch up on the stack of books on my nightstand (though I've come to enjoy reading my Kindle on the Peloton bike while in "Just Ride"mode). So this is what I read: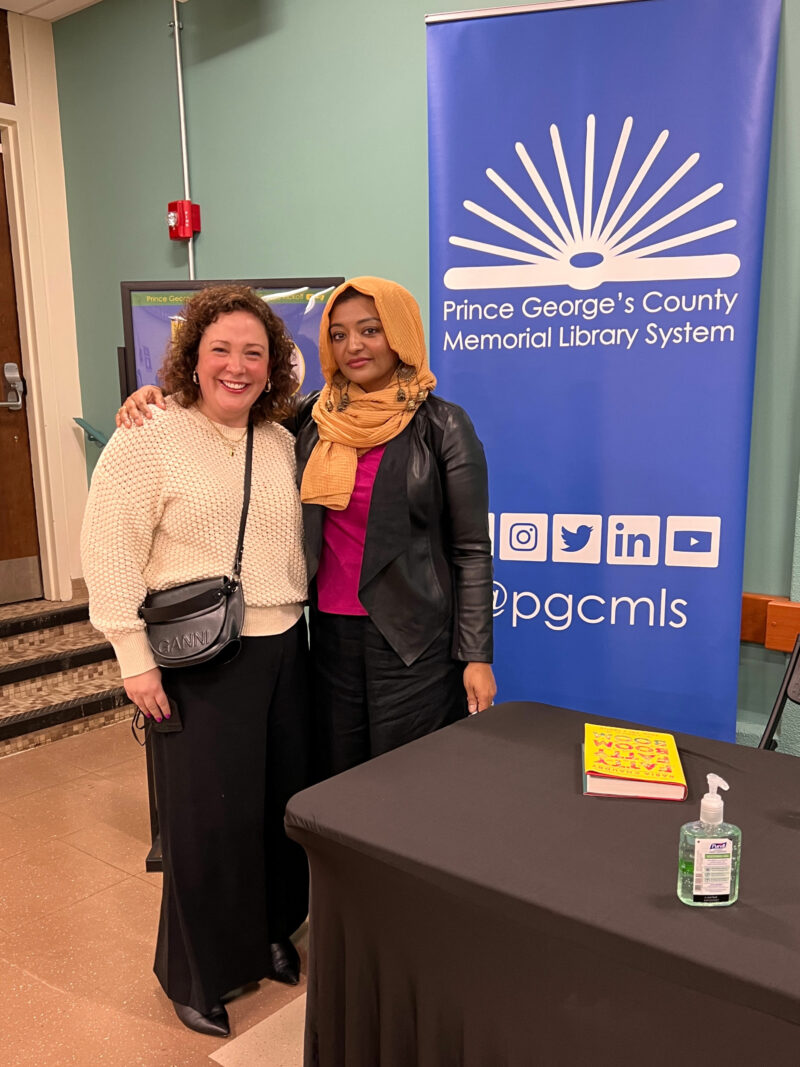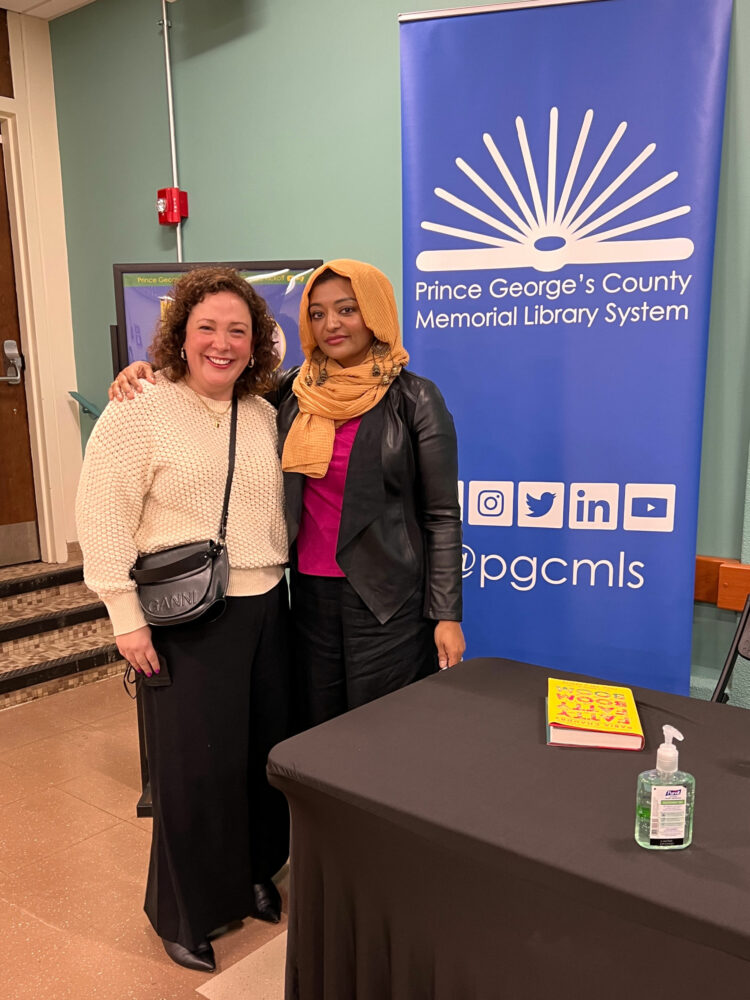 At the beginning of December, my local library invited Rabia Chaudry to discuss her memoir, Fatty Fatty Boom Boom and registered for this free event as soon as I heard of it. Chaudry is best known as co-host of the podcast Undisclosed and being an advocate for her friend Adnan Syed whose case was profiled on the podcast Serial and was recently exonerated. Her memoir, however, is about her life and relationship with food.
I listened to 2014's Serial, I recall looking forward to my commute to hear what was next and followed the case as it was in the news. However, I wasn't very familiar with Chaudry. But after hearing her speak, I was psyched to read her memoir and bought a copy at the event, had her sign it, and asked to get a photo together. I had the best intentions to read it right away but never found time for more than a chapter or so until my holiday break, where I had a day to finish the remainder of the memoir.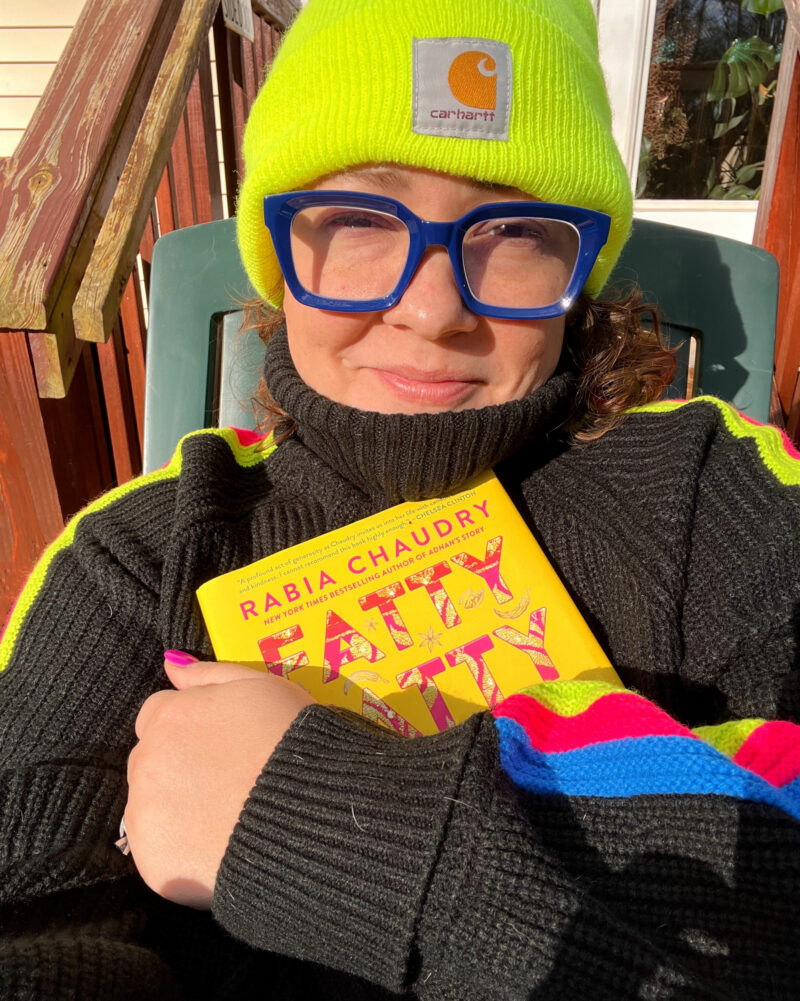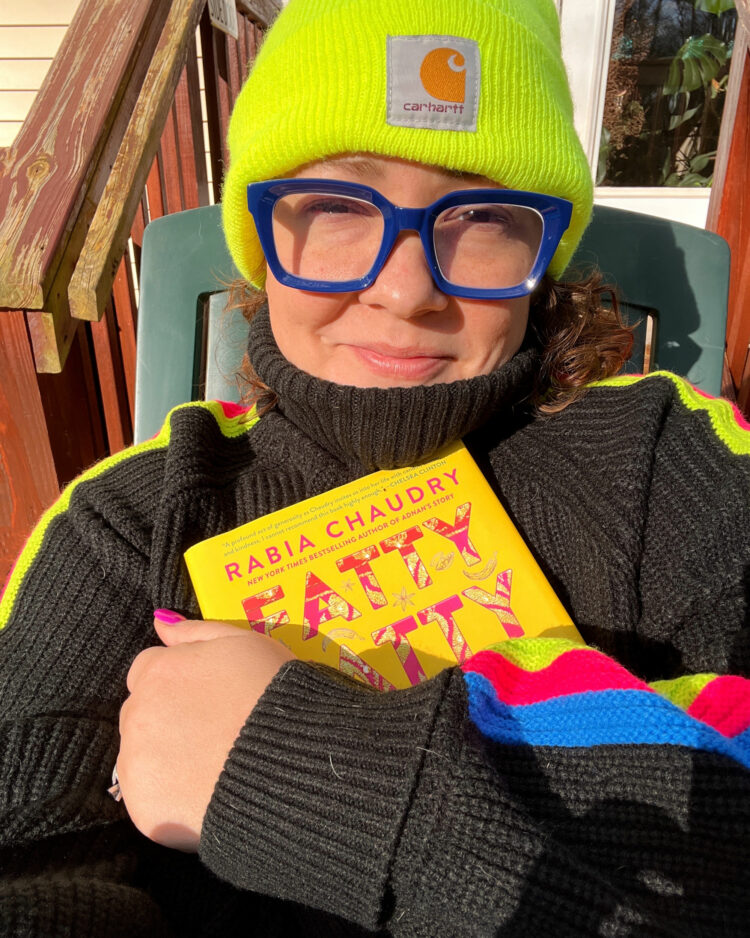 Chaudry is an Islamic Pakistani-American, comes from a large close-knit family, became an attorney and on paper we are so drastically different but Fatty Fatty Boom Boom is proof that we are all quite similar. Close in my age and someone who lived in a not-skinny body, I connected so many times with Chaudry's experiences, feelings, and issues. Chaudry isn't trying to impress with fancy words and flowery prose; you feel you are chatting with a friend. She shares her love of Pakistani food and book owners are rewarded with recipes at the end to try to recreate the delicious dishes she describes on the previous pages.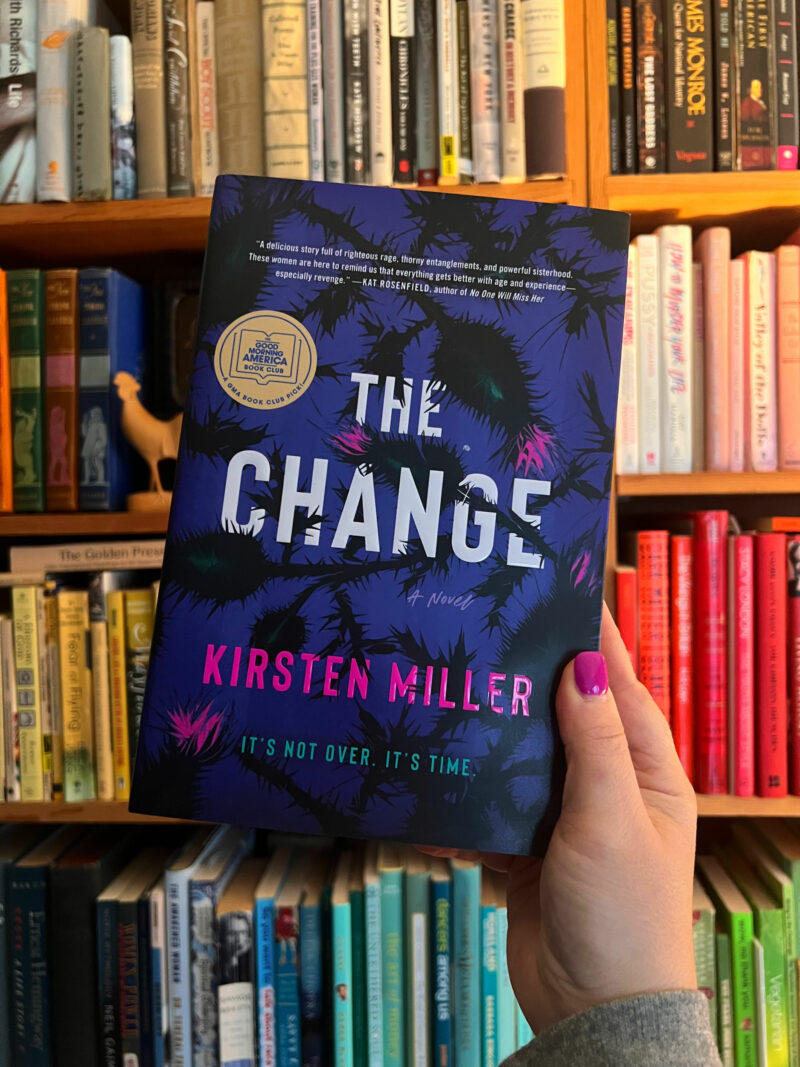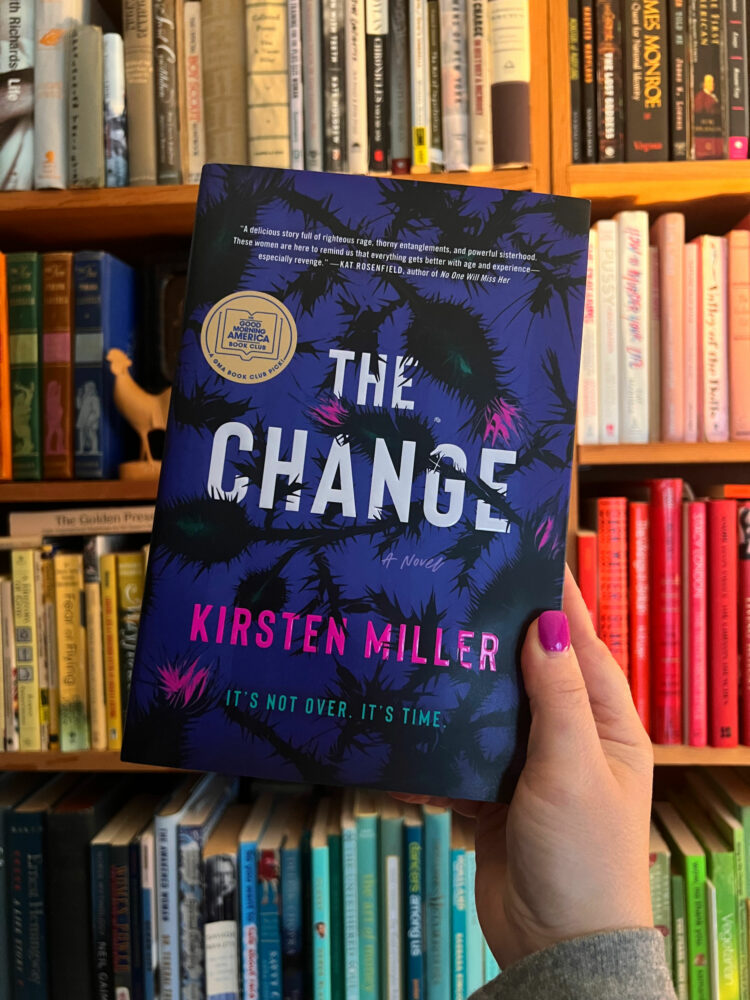 One of you recommended in the comments that I read The Change by Kirsten Miller and I bought the novel… and then it collected dust on my nightstand until the end of last month when I gobbled it up in one weekend.
A community that is clearly based on Montauk, New York is seeing a change in the usually polished and proper wives and moms as they are heading into their 40's. These women are coming into their power, one channeling her strength, one channeling her love of plants, one having an inherited ability to see the ghosts of women who were killed and discarded. They join forces to figure out who in their community is killing teenage girls.
If this sounds utterly hokey, that's okay. I started reading this book and thought it was ridiculous and maybe I wouldn't finish it. But just as I was rolling my eyes the story started gaining traction and I was engrossed. And I keep thinking about it. Is it the best novel that ever noveled? No. Do we need more novels like this that make women in midlife powerful yet relatable characters? Hell yes. And just reading The Change inspired me to do more and be more because I can.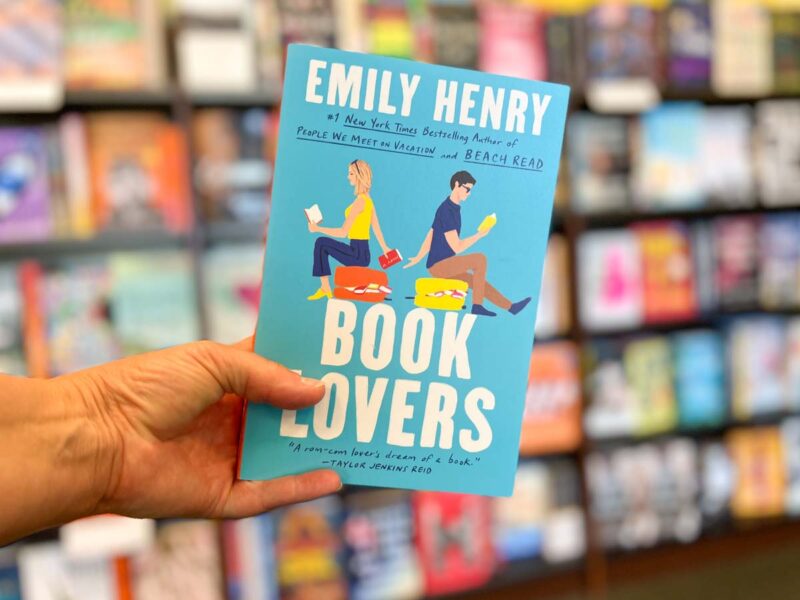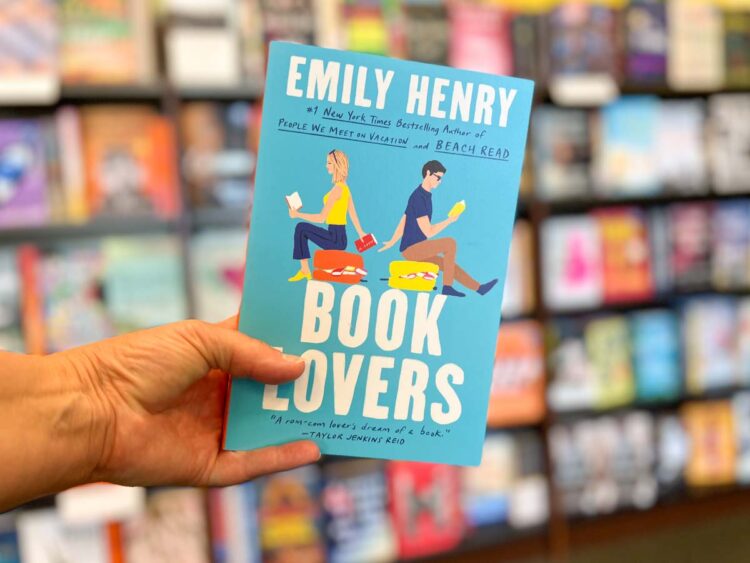 I've shared before that I love using the Libby app to borrow audiobooks. I go into the app without much direction and see what is available and most recently I chose Book Lovers by Emily Henry which I recognized from the Instagram Stories of a few folks I follow on Instagram. I almost DNRed this book twice but I powered through because each time I quit I caught myself thinking about it and wondering what would happen next, though I thought I knew (and was right).
I had four paragraphs here about how I finished but I still didn't like it, but it's 12:30am before publishing and I got out of bed to delete them. I didn't like this book but it was more about the voice of the narrator and the trope of the tough older sister who lost a parent that bothered me. So I deleted it, and I don't think I'd read any other pieces by this author but that doesn't mean she or the book sucks.
For Your Entertainment
Brenda put your bra on and stick your marijuana down your drawers… this was a fun song by Ashley McBryde, Caylee Hammack, and Pillbox Patti and a fun video to match.
This took me on a trip to see who Pillbox Patti was. Born Nicolette Hayford, she is an Academy of Country Music and Country Music Association Award-nominated songwriter but last year came out with her first full-length album, "Florida." And damn, Pillbox Patti isn't afraid of being brutally honest about herself and growing up up in the Sunshine State. I said above I don't have time to listen to albums but I have some driving to do this weekend and will be listening to this one.