This article may contain affiliate links; if you click on a shopping link and make a purchase I may receive a commission. As an Amazon Associate, I earn from qualifying purchases. 
What is Wardrobe Oxygen? Wardrobe Oxygen provides real-life style for grown-ass women. What the heck does that mean?
That means that I will try to provide tips to help you look the way you feel you're meant to look, the way you deserve to look, on your terms, being realistic about your budget, your body, your needs, your lifestyle, while at the same time hopefully realizing a few of your dreams.
What is Wardrobe Oxygen?
Wardrobe Oxygen will never tell you what's hot and what's not, what to keep and what to toss. I may discuss what is on trend, but only so you are informed and then can decide whether or not that fits into your wardrobe and life. And if you do think it's a good fit, I'll offer some real-life tips on how to incorporate it into your existing closet.
Wardrobe Oxygen will never tell you how to get the look for less. The look for less is a lie created by fast fashion to justify its existence. Instead, I will discuss current trends based on color, silhouette, texture, and accessories so it's not about trying to recreate a runway look, but how to, if you so choose to, be inspired and add concepts to your closet through thrifting, sewing, hitting the mall or the online shop.
Wardrobe Oxygen will never sell you a capsule wardrobe for the season. I know this is a hot trend right now; pay $25 or $50 or $150 for someone to provide a PDF of a collection of pieces that can mix and match for three month's worth of outfits. While I may make capsule wardrobes (and pretty great ones if I do say so myself), I do not believe that one capsule wardrobe will work for everyone.
I've been in this business long enough (18 years come June 2023) to know that we're not all built the same. We don't all have the same bodies, the same abilities, the same tastes, the same lifestyles. We don't all live in the same climate, we can't all wear the same silhouettes or fabrics with comfort, and we all have different priorities and capabilities when it comes to spending money on clothing.
I will create capsule wardrobes to educate you on versatility, to inspire you to create capsules with what you have, or modifying what I suggest to fit your unique needs. I will show how to wear an item multiple ways not to tell you that you need to purchase that specific item, but to provide examples so you can extend your closet and create more style with fewer items.
Wardrobe Oxygen will not provide advice on how to look ten pounds slimmer. No clothing will make you look slimmer. Some may make you fall into the background, some may help you stand out in a crowd. Some underpinnings may press your body an inch smaller, some shoes may give the illusion you're an inch taller.
Instead, Wardrobe Oxygen will offer styling options to help you understand proportion. Proportion isn't about minimizing and camouflaging, but about balance. Proportion is used in home décor, in gardening, in art. Wardrobe Oxygen will remind you that you are a work of art, your closet equal to art on your walls and not a structural renovation.
You are lovely right here and now, clothing is a way to adorn, to show personality, to be armor in a difficult world, to increase confidence, and to represent your true self.
Wardrobe Oxygen will never tell you what color to wear, or what your "season" may be. That doesn't mean I don't believe in the concept, but I do believe that women, especially us grown-ass women, have been given so many damn rules for how we dress I won't continue any aspect of that sartorial prison.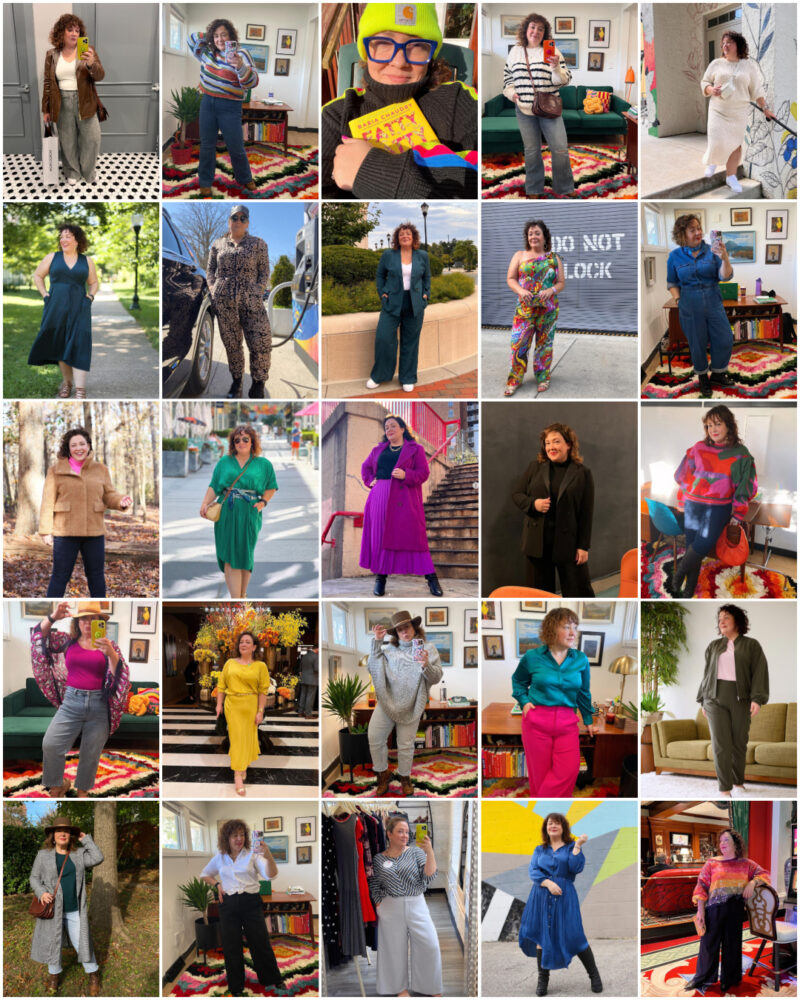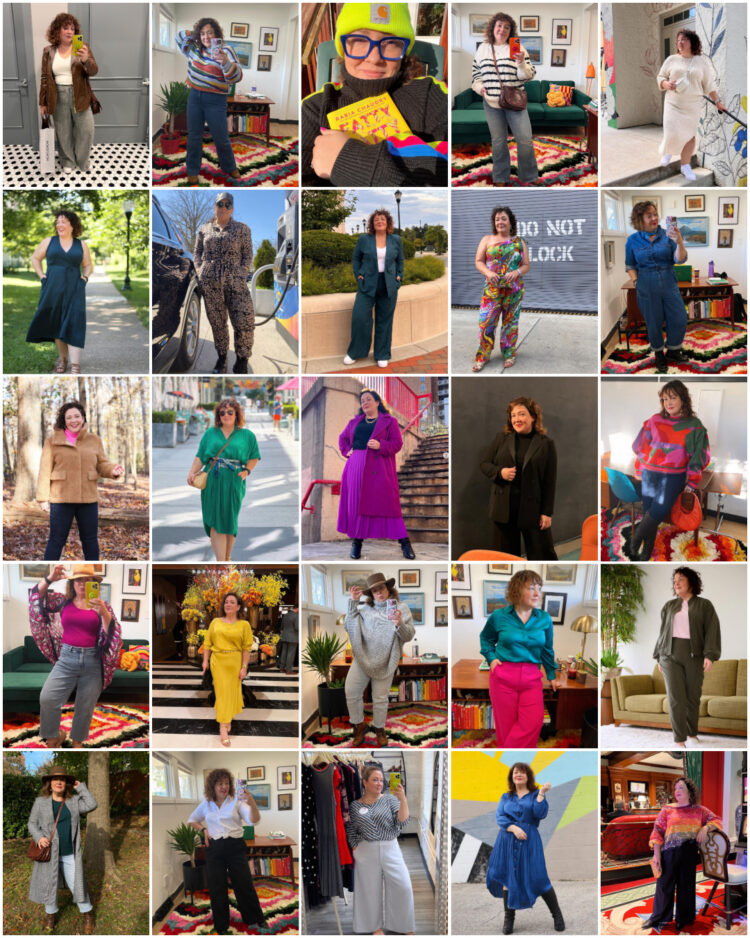 I will remind you that you have earned the right to wear what makes you happy. If that is saffron one day and cerulean the next, so be it. I will lead by example and will wear what colors make me happy and show how I make them work for me, not how I change myself for them.
Wardrobe Oxygen will never tell you that you have to have a certain something in your wardrobe. Nope, no trench or little black dress or nude pumps or white shirt or whatever things are on those lists for a stylish closet. Eff that noise. Style doesn't come from what you own but how you wear it and that's all about confidence.
Wardrobe Oxygen hopes to instill a bit of confidence in you every day. Because you are a badass Rockstar of a woman and you deserve to feel that when you look at yourself in the mirror, when you walk across a room, when you stand in line, when you meet someone new.
Whether it is motivating you to step outside your comfort zone with a different cut of jeans or a half-tuck of your blouse, or helping you realize a new dress will not change your life, Wardrobe Oxygen wants to be part of solution, not part of the problem.
What is a Grown-Ass Woman?
I have used the term grown-ass woman at Wardrobe Oxygen for many years. I use it because this is not a site just for women of a specific age, decade, or generation. But it is for a specific type of woman. A grown-ass woman.
A grown-ass woman is a woman who knows herself and owns her life. She has maturity, prioritizes quality in life over quantity, and knows there is more to life than the right hemline or hairstyle. She knows style goes far beyond what is hanging in one's closet but also knows the power of what she wears.
A few have complained about the use of the word "ass" finding it derogatory or offensive. The word is used as it is used for the term badass. Bad = not good. Ass = jerk or buttocks. But badass = a tough, uncompromising person. A grown-ass woman is a woman who is grown and proud, who is a badass or on the journey to become a badass. Wardrobe Oxygen is for those who are proud to be grown-ass women.
How Does Wardrobe Oxygen Run as a Business?
Wardrobe Oxygen is a business, and one cannot make money telling you to shop your closet and not blame your body. I'd love to do this for free, but to have the time to share this real-life style advice for you fellow grown-ass women, I need to make money and keep a roof over my head.
Wardrobe Oxygen has ads on its site. The more you visit Wardrobe Oxygen, the more you read, the longer you're here, and the more you share my content with friends, the less likely I have to resort to sponsored content to keep the lights on.
Wardrobe Oxygen uses affiliate links. If you click on a link and make a purchase, Wardrobe Oxygen may make a commission. For more information on how that works, read my piece on how bloggers and influencers make money. Grown-ass women deserve to be informed consumers.
Wardrobe Oxygen occasionally has sponsored content. I use the above two methods to reduce the amount of sponsored content so I can write what I think is great, versus what a company or brand wants me to write. That being said, I am picky with what brands I partner with and will only work with those I truly respect, use, and love and the content will be written by me.
Wardrobe Oxygen accepts donations. Not everyone can use my affiliate links, many choose to read via RSS tools, and I hope to create unique content that instills confidence in you and helps you define your personal style. If you wish to donate to Wardrobe Oxygen you can at this link.
Why I Continue to Run Wardrobe Oxygen (since 2005!)
I am fine if I never earn a dime from you. If I know that I helped you feel more confident in your body and your closet, it's all the motivation I need to keep writing. It's damn hard being a grown-ass woman. We're constantly being told to stand tall but take up less space, lean in but know our place, be strong but not aggressive, and that our lives would be better if we just had fewer pounds on our bodies, fewer lines on our face, fewer grays in our hair, and if we bought that something which would just leave us with fewer dollars in our bank account.
If I can help you realize all of that is bullshit created by the media and the patriarchy to keep us controlled and that we can be gorgeous and glorious at our current size, with our current personality, and with whatever face and hair and wardrobe makes us feel our best, then I have accomplished everything I could ever desire with Wardrobe Oxygen.
Wardrobe Oxygen has introduced me to some of the most amazing women. You may have been reading here for over a decade or this may be your first visit to the site. Either way, you are warmly welcomed and included in this community of fellow grown-ass women. You are what makes Wardrobe Oxygen special, and I will continue to learn from you and improve this site to be a great resource and environment for us grown-ass women.
When I was a tween, I dreamed of being a fashion, editor at a magazine. From Seventeen to Sassy, Real Simple to InStyle, I didn't want to write about fashion with a capital F, but translate the trends and make them accessible to women like me.
Life didn't go in that direction until 2005 when I began writing my thoughts on fashion online in an attempt to look busy at a job where I was under-utilized. In 2017, I quit Corporate America to focus on Wardrobe Oxygen full-time and it's when I realized I made my 12-year-old dreams come true.
Magazines are shuttering, and women over 40 have a hard time getting into new fields or remaining relevant in their current ones. Folks say blogs are dead, but Wardrobe Oxygen continues to grow year after year. We grown-ass women aren't interested in quietly fading away, and we still desire relatable content to help us look and feel our best. We deserve it, and I will do my best to provide it for you.
I don't plan on going anywhere, and I don't plan on following any advice on how to make more money or grow a bigger audience. Just like I know there isn't one capsule or one garment for every woman, I know there isn't one site for all, and I never plan to try to appeal to the masses. If you like what you just read, or if what you just read slightly annoys and terrifies yet intrigues you… you are where you belong. I'm glad you're here and I cannot wait to see what the future holds for us wonderful grown-ass women.