This article may contain affiliate links; if you click on a shopping link and make a purchase I may receive a commission. As an Amazon Associate, I earn from qualifying purchases.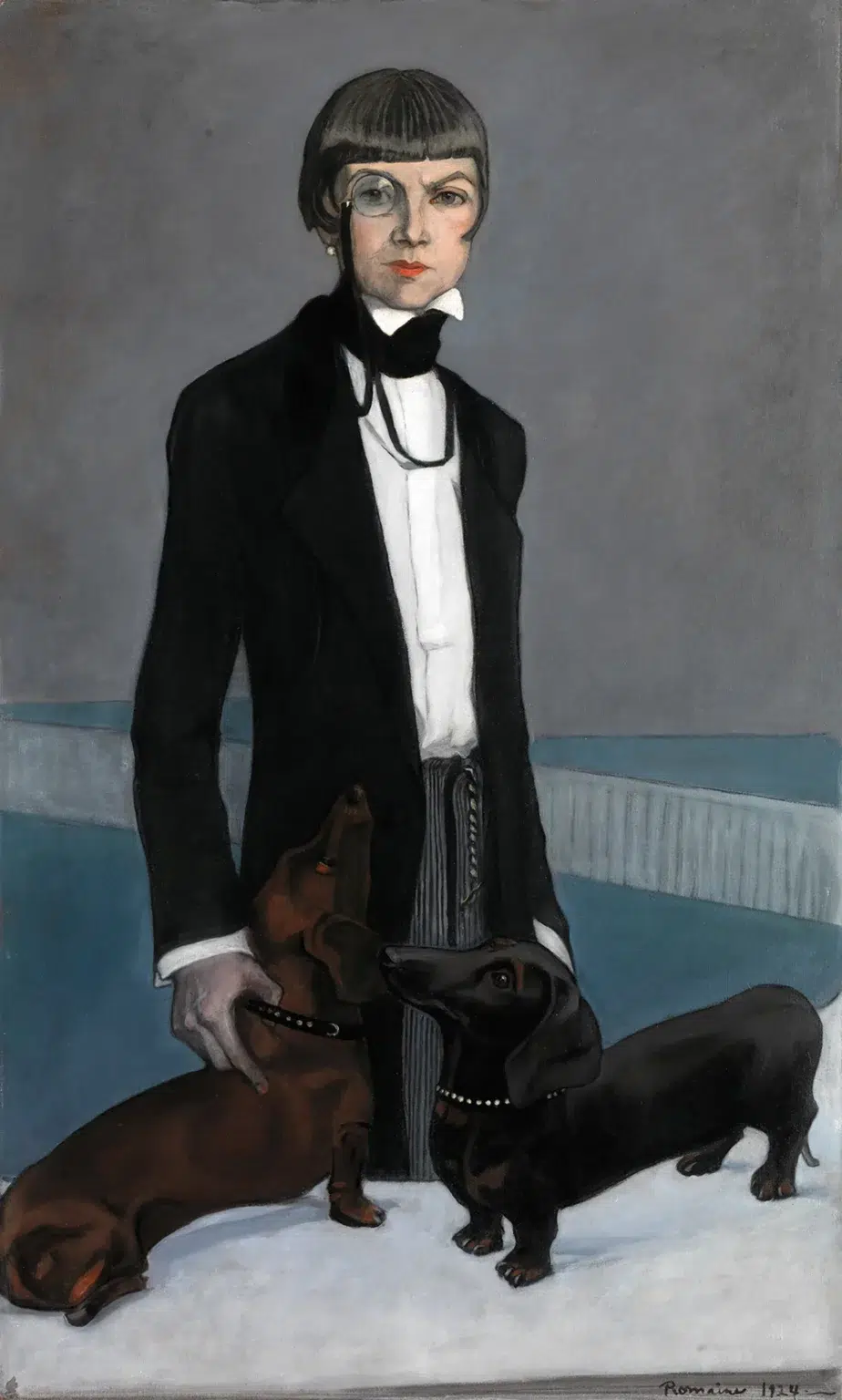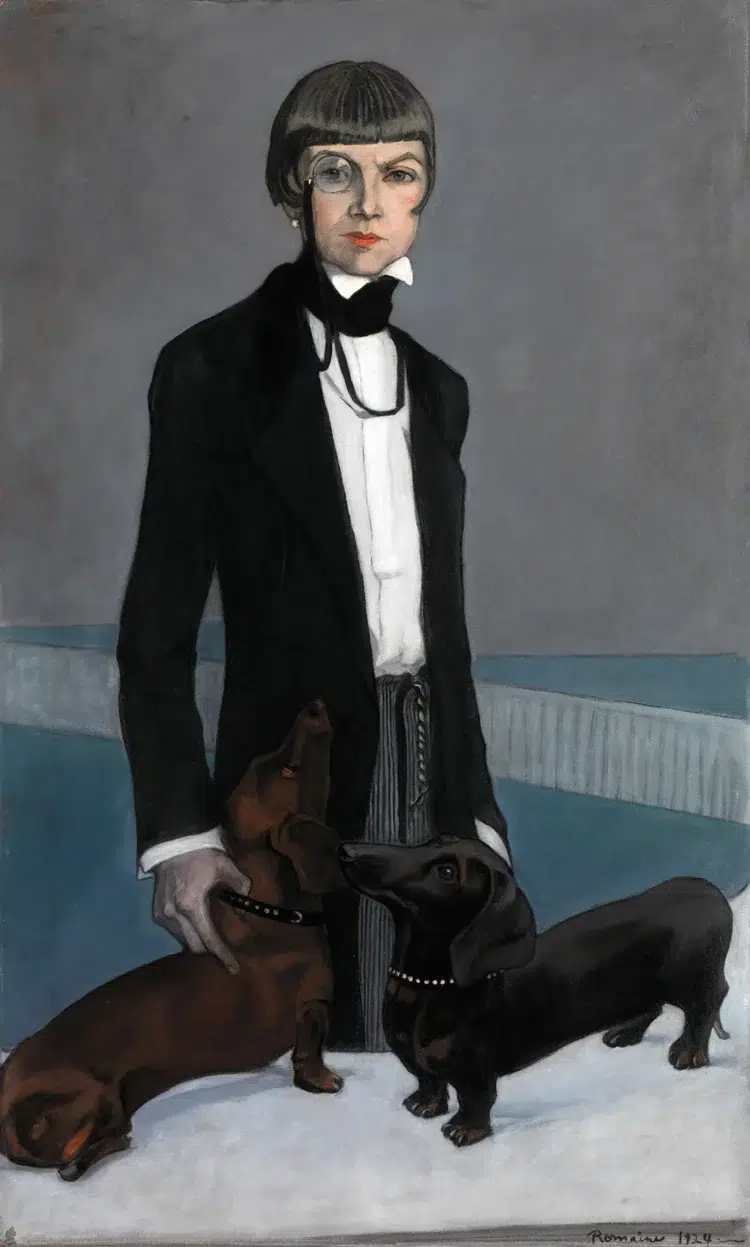 Weekend Reads
How to help Turkey and Syria earthquake victims: 11 things you can do right now. (Fast Company; Wardrobe Oxygen has donated to The Syrian American Medical Society and The IHH Humanitarian Relief Foundation)
Lucky girl syndrome and the endless rebranding of "The Secret". (Vox)
Jerald Cooper, who lives in Cincinnati, wants to recognize and help preserve modern architecture and interior design that have added to the aesthetic and culture of many Black communities. (New York Times – gift article)
During a horrific childhood, Jordan Turpin found solace in social media stars. Now, with nearly one million TikTok followers, she's becoming one. (Elle)
The Junkification of Amazon: Why does it feel like the company is making itself worse? (Intelligencer)
Thank you to Stacie for providing this article; if you liked my Nordy Girl article you may be interested to see how this pans out: Billionaire Cohen builds stake in Nordstrom, urges board shakeup. (Reuters)
Dirty Soap: The Laundress was the nice detergent on the market. Until people started breaking out into hideous rashes. (The Cut)
And for those who miss The Laundress, I highly recommend Dirty Labs which is eco-friendly, offers delicates wash, and some of the most phenomenal scents (and fragrance-free options!)
'De-influencing' is going viral. What does this mean for the future of influencers? (Today)
What happens when you become viral content without your consent. (Buzzfeed News)
I've had several of you DM me to share this top is a great budget-friendly office staple, perfect under blazers and cardigans and still nice if you choose to remove that top layer.
How TikTok beat Instagram. (Business Insider)
The mean life of a 'midsize' model. (New York Times – gift article)
In majority-Black Prince George's County, Maryland, a struggle to help Black farmers. (Washington Post – gift article)
Almost-rich people problems. (Now We're Talking with Doree Shafrir)
Yale University's most popular class is now free for teenagers—why it could make you happier. (CNBC)
I sadly can't remember who on Instagram DMed me this but she helped create this Menopause Preparedness Toolkit: A Woman's Empowerment Guide. Thank you! (Society for Women's Health Research)
The article that received the most discussion amongst my friends and on social media: Do You Know How to Behave? Are You Sure? How to text, tip, ghost, host, and generally exist in polite society today. (The Cut; sadly they do not offer gift subscriptions)
See/Hear/Read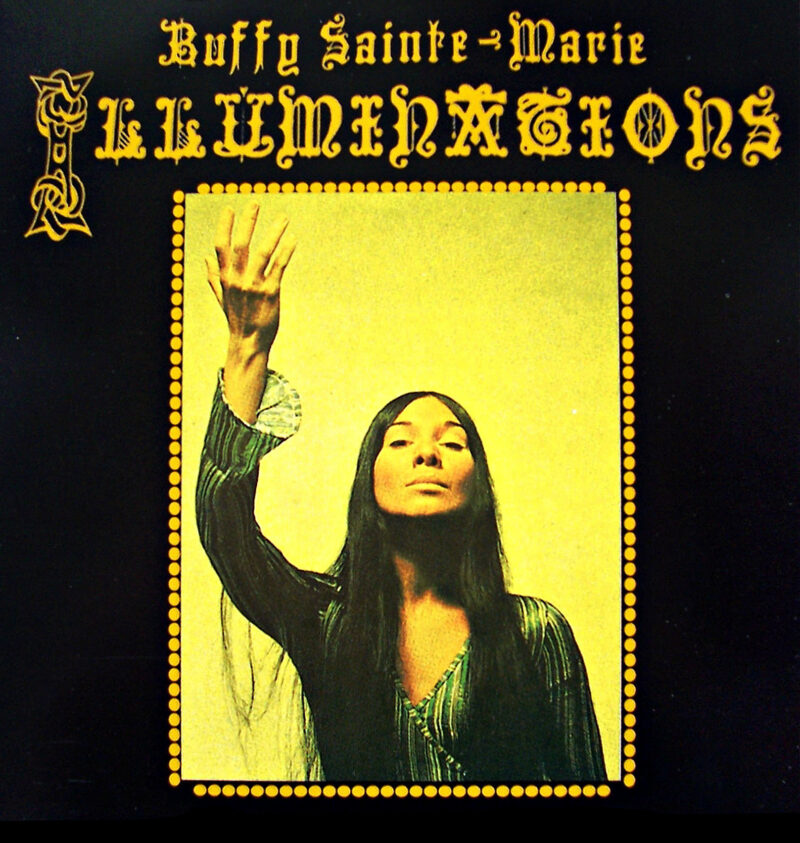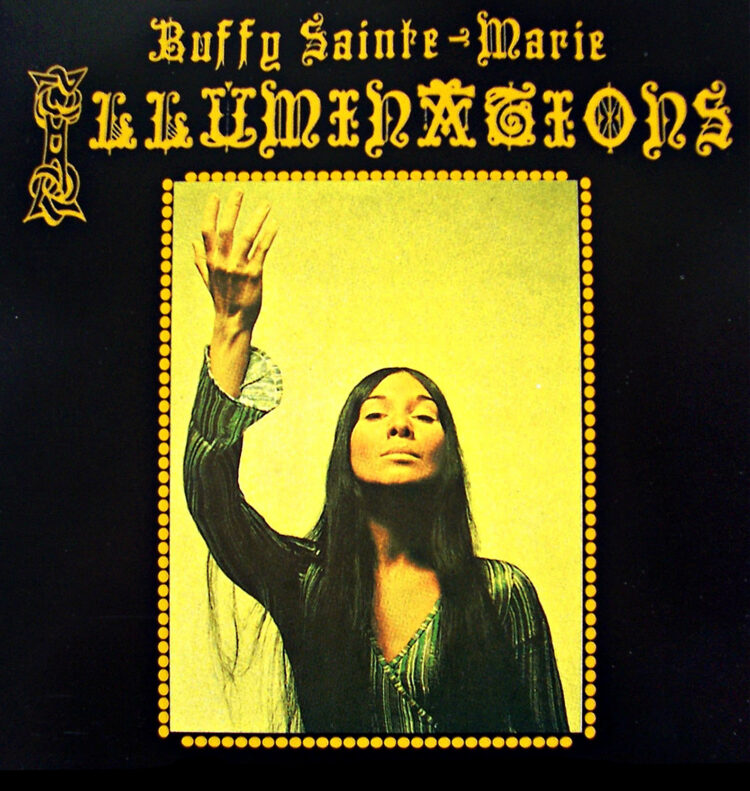 I was on TikTok and some account shared their top five albums of all time and one was 'Illuminations' by Buffy Sainte-Marie. I had never heard of this album so I saved it on Spotify hoping for a chance when I'd have the time to listen to it in its entirety. That opportunity arrived this week, one evening when my husband was out of the house, my daughter was deep into a school project, and I was able to put on my headphones while cooking dinner and be completely uninterrupted. Wow wow wow.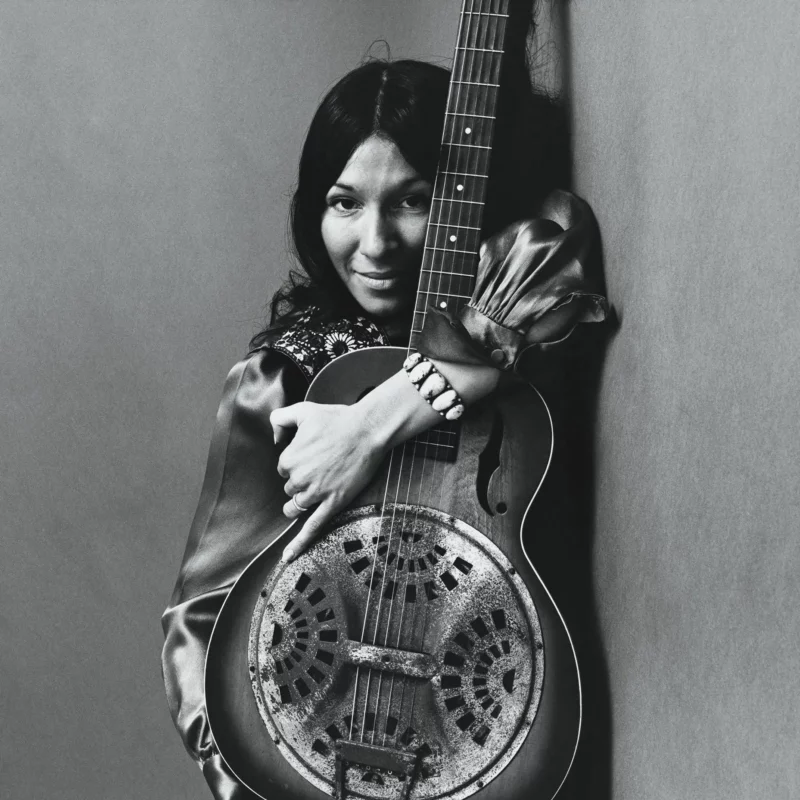 Many of you will recognize Sainte-Marie's name, or possibly her face. An Indigenous singer-songwriter from Canada, Sainte-Marie rose to prominence in the NYC folk scene of the 1960s. Billboard named her the Best New Artist of 1964, and became a household name for her antiwar song, "Universal Soldier." Her song, "Cod'ine" has been covered by artists such as Donovan, Janis Joplin, and Hole.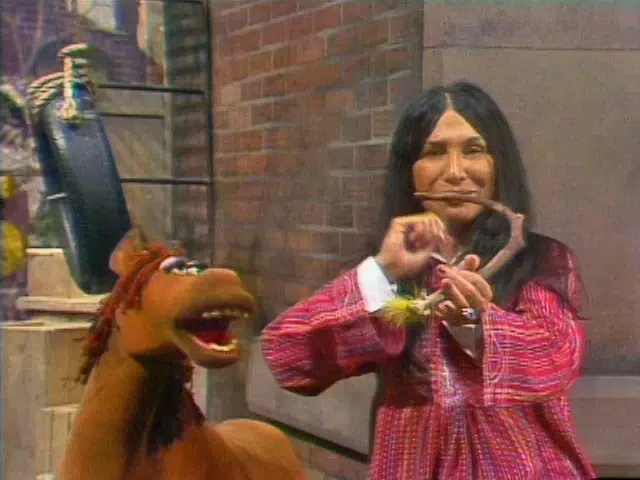 In the '70s she was on Sesame Street. In one episode she breastfed her son, which is one of if not the first time a woman did that on television. Remember the song "Up Where We Belong" from the movie An Officer and a Gentleman? It was co-written by Buffy Sainte-Marie. There is currently a documentary about Sainte-Marie streaming on PBS; this biography on the artist also receives positive reviews.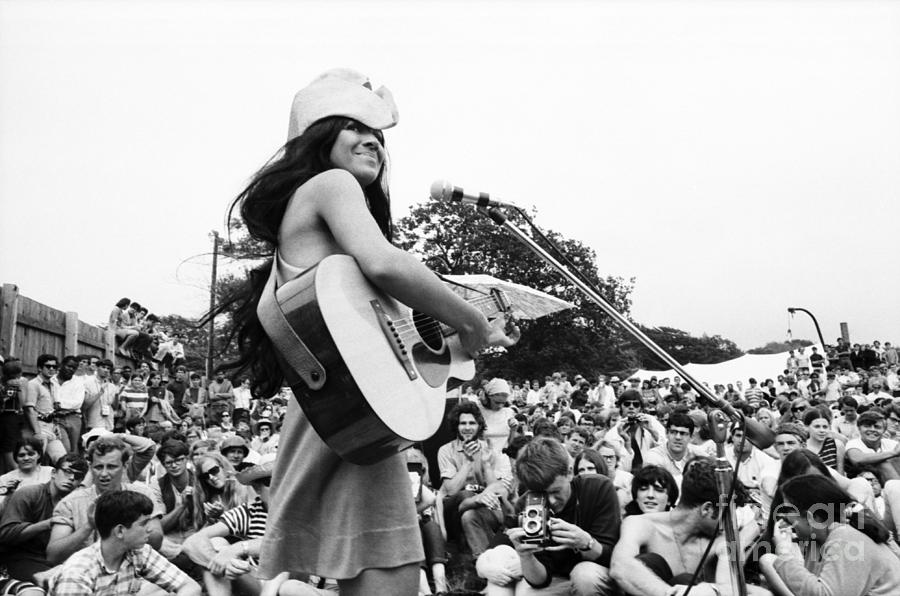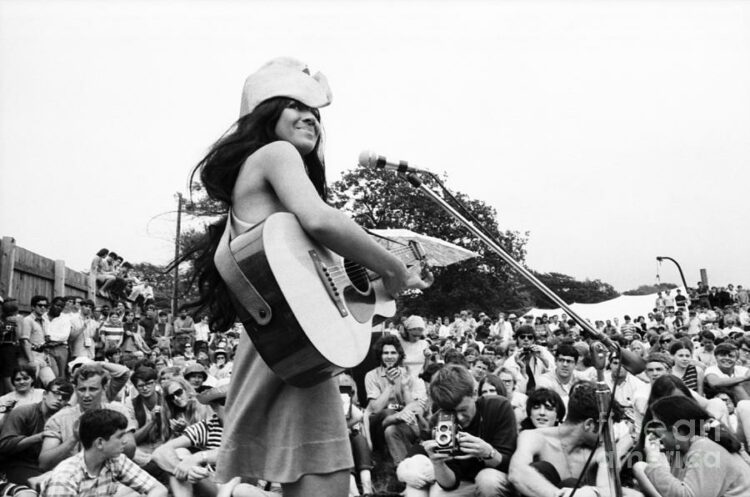 Buffy Sainte-Marie's 1969 album, 'Illuminations' didn't get much press but was well-received by fellow artists and music critics. It was one of the first vocal albums to be quadraphonic (today's equivalent is surround sound); on this album Sainte-Marie also used a Buchla synthesizer to modify her voice. It was an album before its time.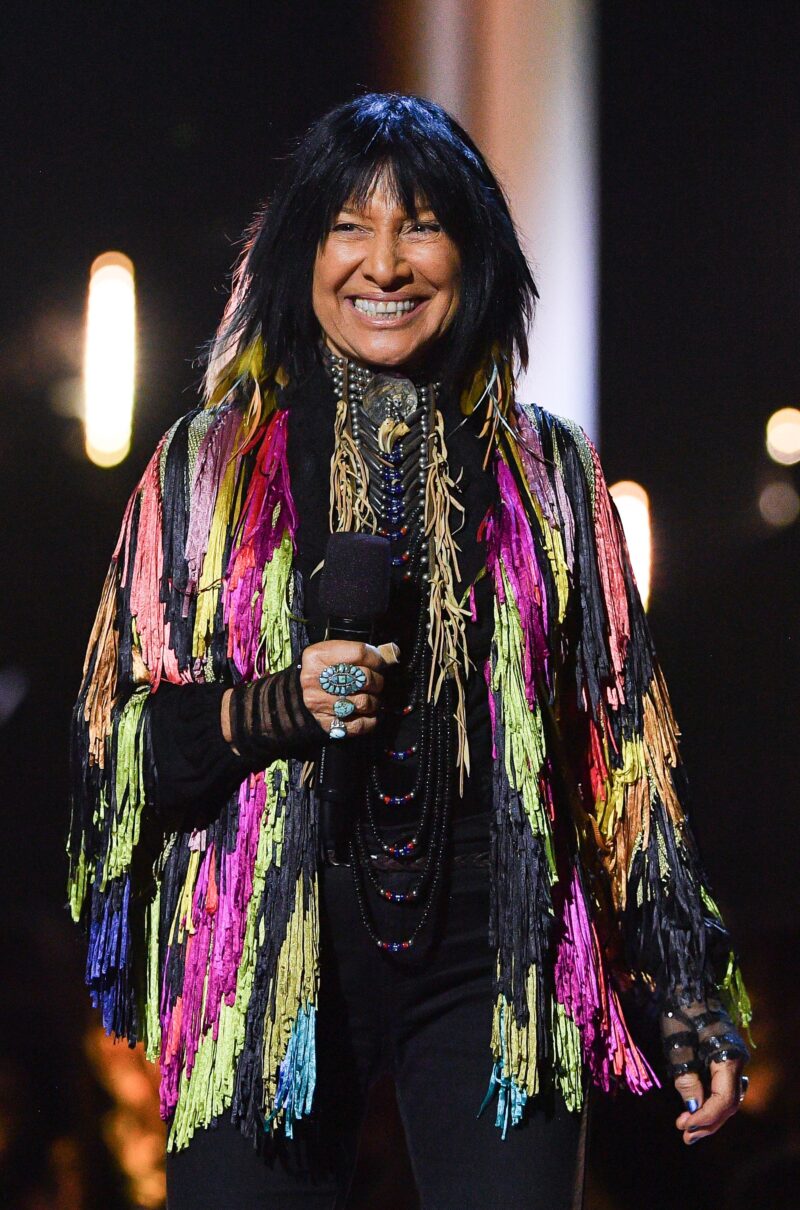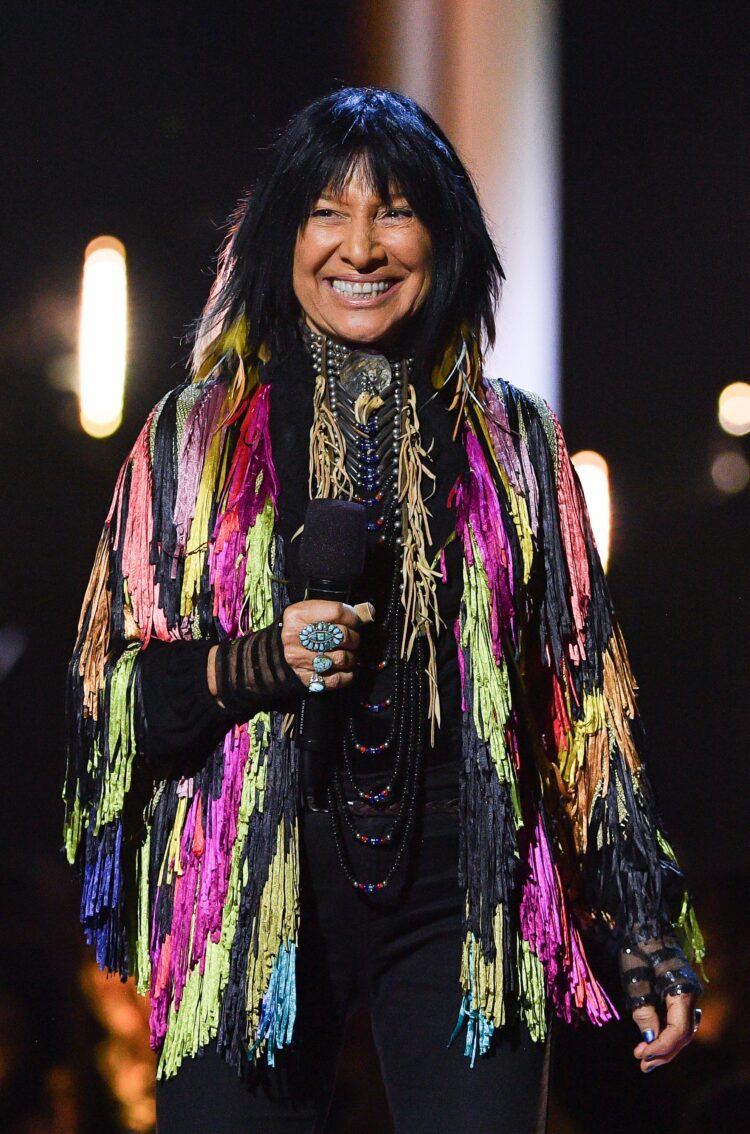 If you get a free period of time to put on an album and cook or sew or garden or do one of those tasks where you can bop while you create and can be alone in your element, preferably wearing earbuds/headphones, I can't recommend this album enough.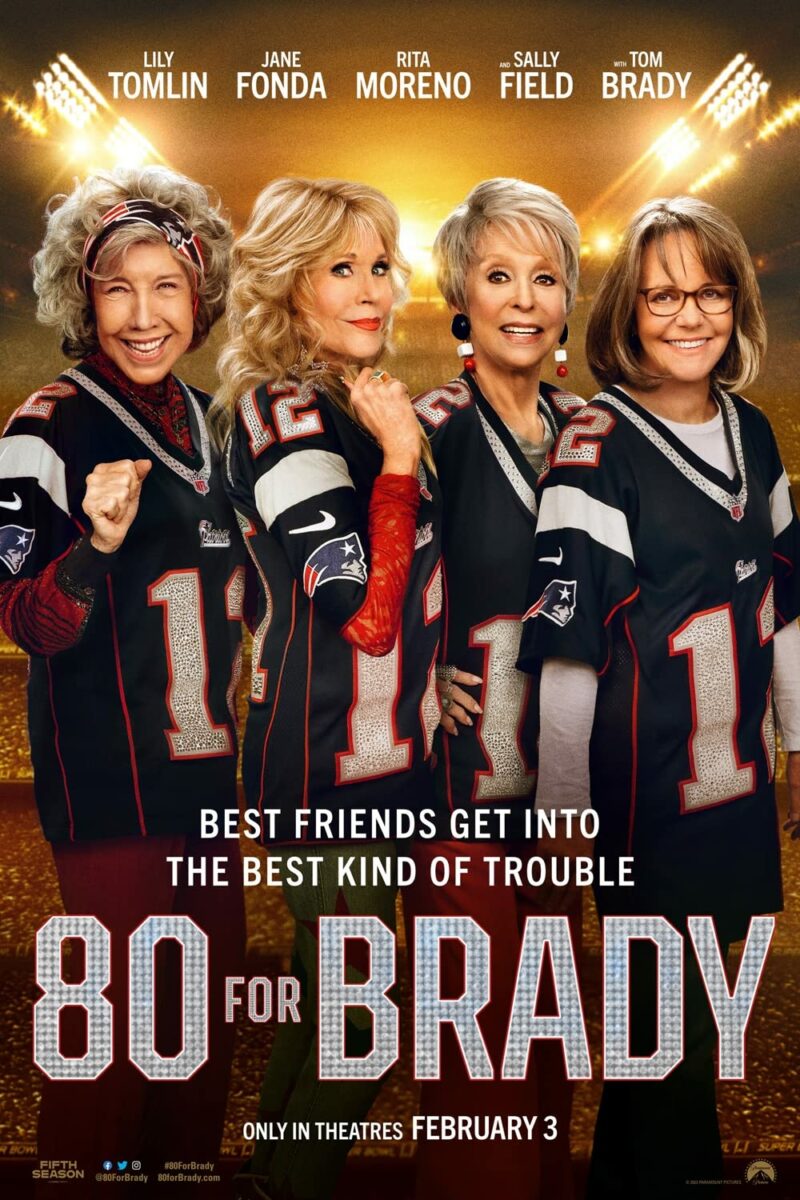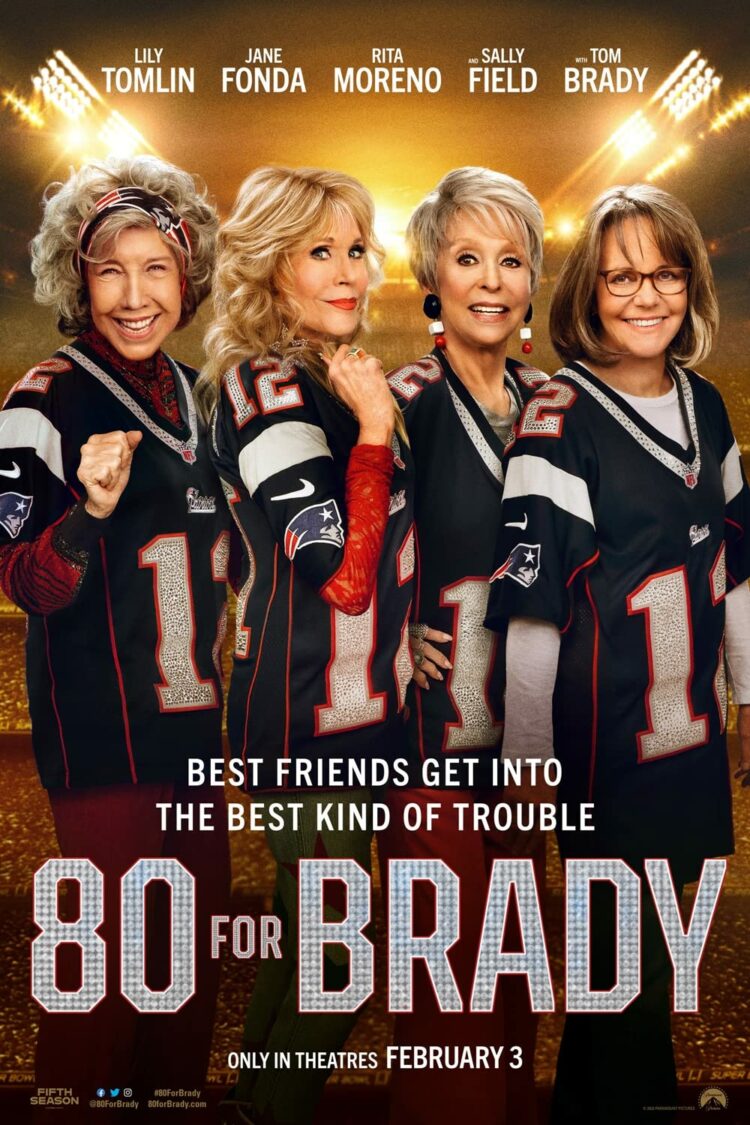 Unless you're living under a rock, you've seen an advertisement for the movie 80 for Brady. Starring Lily Tomlin, Jane Fonda, Rita Moreno, and Sally Field and produced by Tom Brady, this film is inspired by a real-life friend group (People) who was passionate about the New England Patriots and its quarterback, Tom Brady, and their trip to see the team play in the Superbowl. My mom really wanted to see it, so one weekday I took a long lunch and we went to a 1pm showing.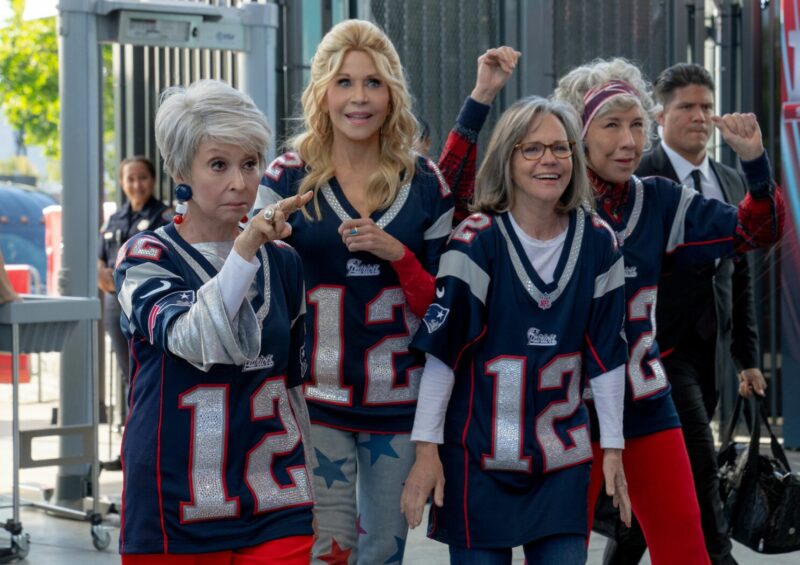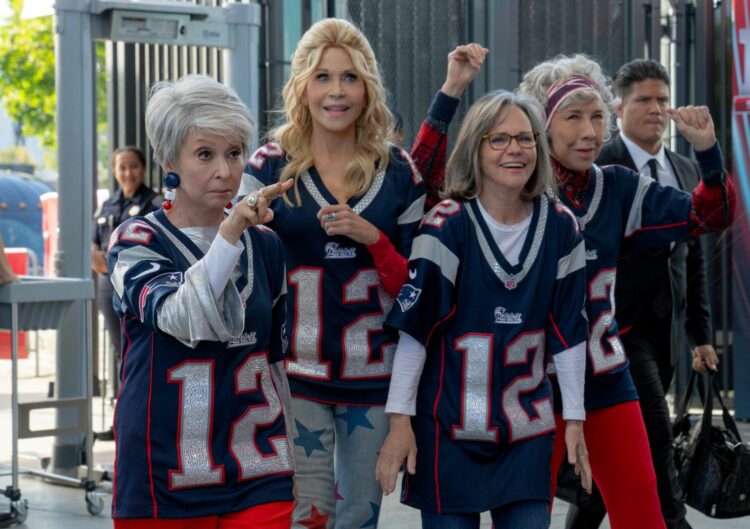 My mom is into baseball, but not football. However, she not only was raised in Massachuttes, but she has also been a fan and is the same age as the four actresses in the film. You do not need to be a football fan to enjoy this film, though having a general concept of it (and love to nonchalance for Tom Brady) would improve your experience.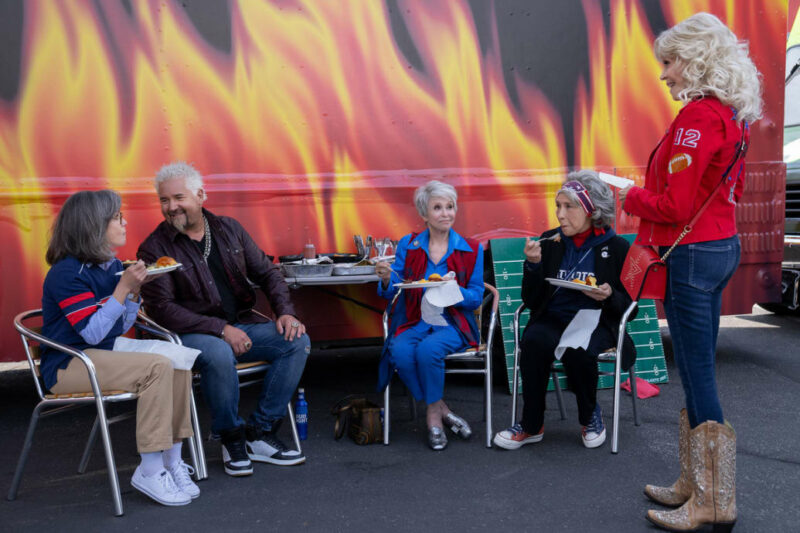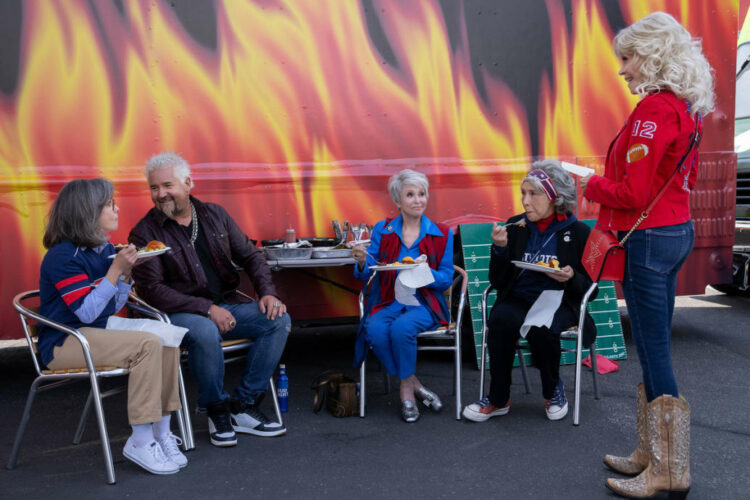 This movie is hella corny, but not every film needs to be Oscar-worthy or a comedy classic to be fun. It's fun to see four fantastic actresses playing complex and appealing characters, having adventures, and experiencing romance and success.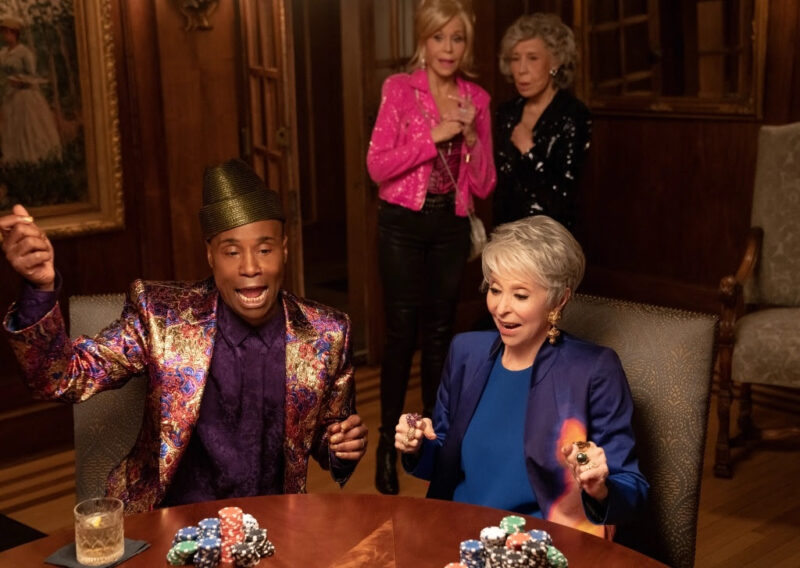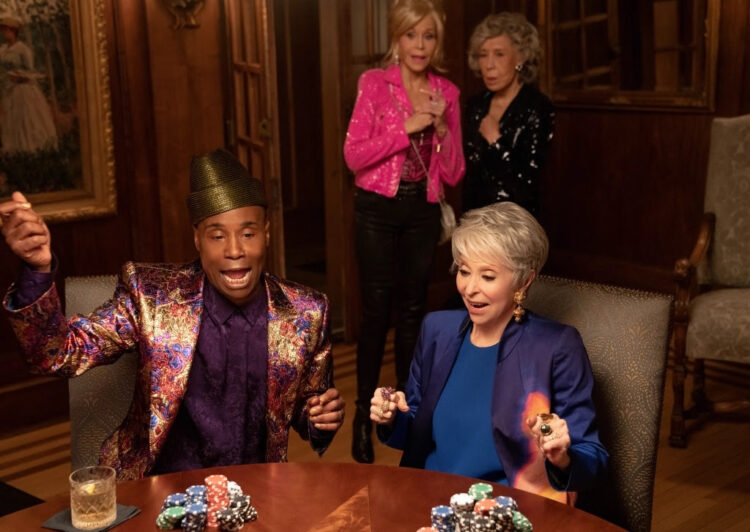 For those who are commenting on Fonda's plastic surgery, ask if you have the same opinions about Dolly Parton and know her face worked perfectly for her character, which she played so well. Rita Moreno was my favorite, and she played a character that was both relatable and utterly badass.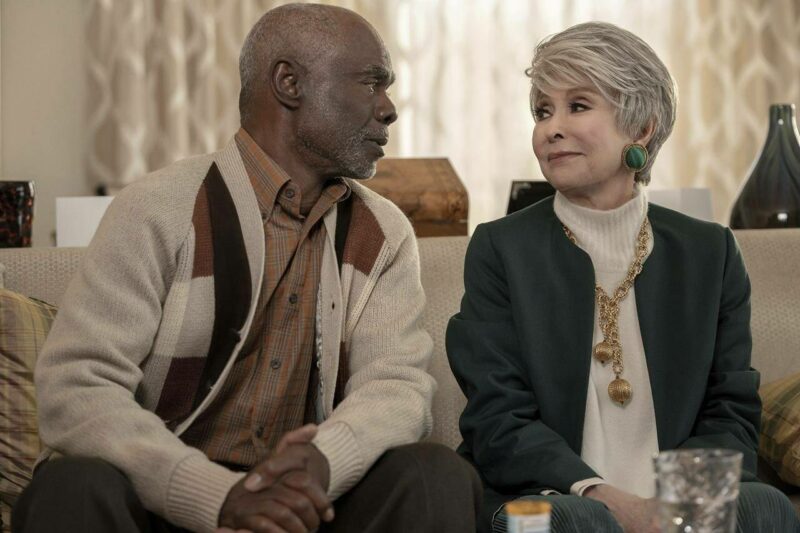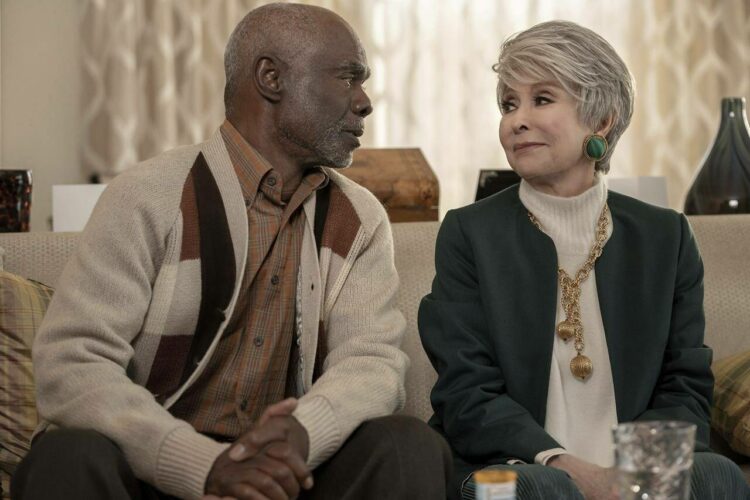 The love interests were equally complex and attractive. The group of women in a row behind us was vocally appreciative when Glynn Turman (Peyton Place, Cooley High, A Different World) entered the scene and I didn't blame them. And damn Harry Hamlin (Clash of the Titans, L.A. Law, RHOBH) is looking fiiiiine.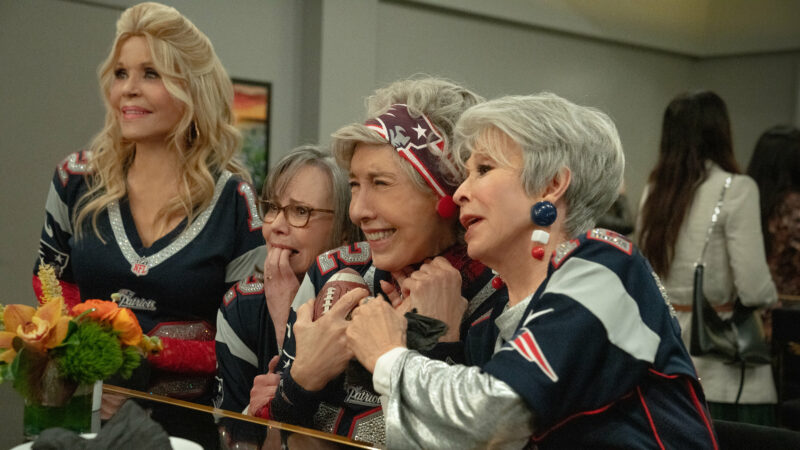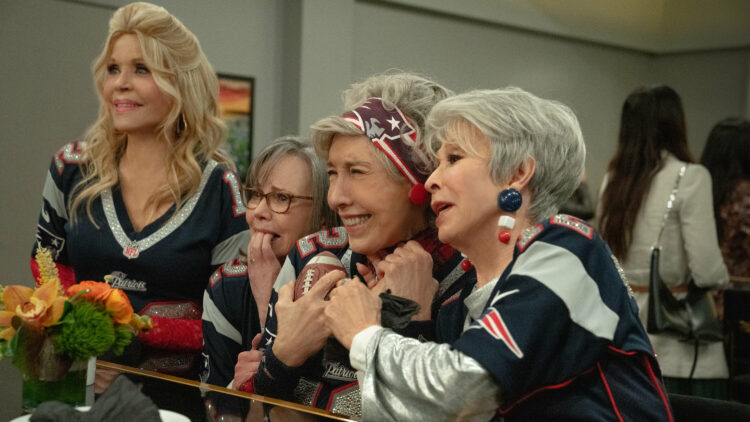 Everyone looked great. The cast was so much fun to see familiar face after familiar face. It could have benefitted from about 15 more minutes to be able to stretch out some scenes to create an emotional connection to the characters (and maybe include a kiss scene – Variety) and have time to absorb the subtleties of some situations, but I am not mad I saw it. Definitely a fun movie to see with friends who appreciate these four actresses.
For Your Entertainment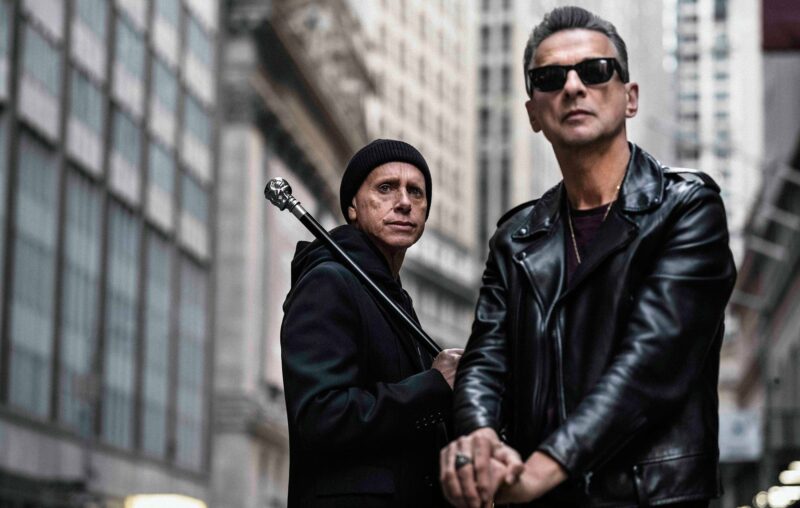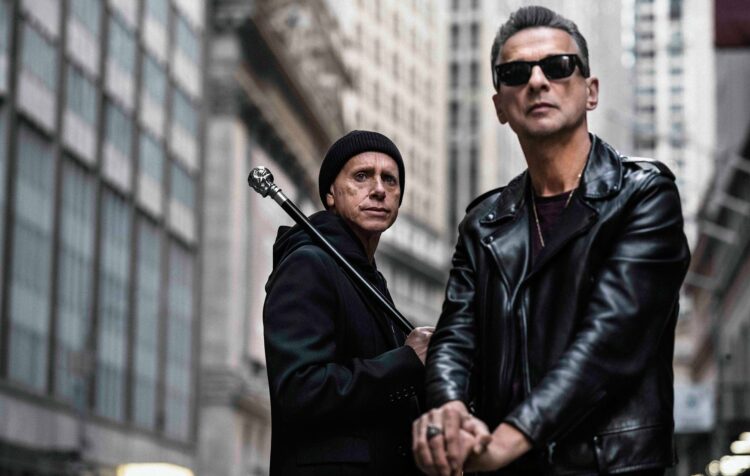 Depeche Mode is back. After the passing of Andy "Fletch" Fletcher and with all these nostalgia reunion tours, I was not feeling hopeful but their video for "Ghosts Again," which was released yesterday, is awesome. No, this isn't uber creative cinematography, but it's uber Depeche Mode. Black and white, moody, depressing yet badass, Dave Gahan and Martin Gore look like and sound like how you hoped they would at this age.