This article may contain affiliate links; if you click on a shopping link and make a purchase I may receive a commission. As an Amazon Associate, I earn from qualifying purchases.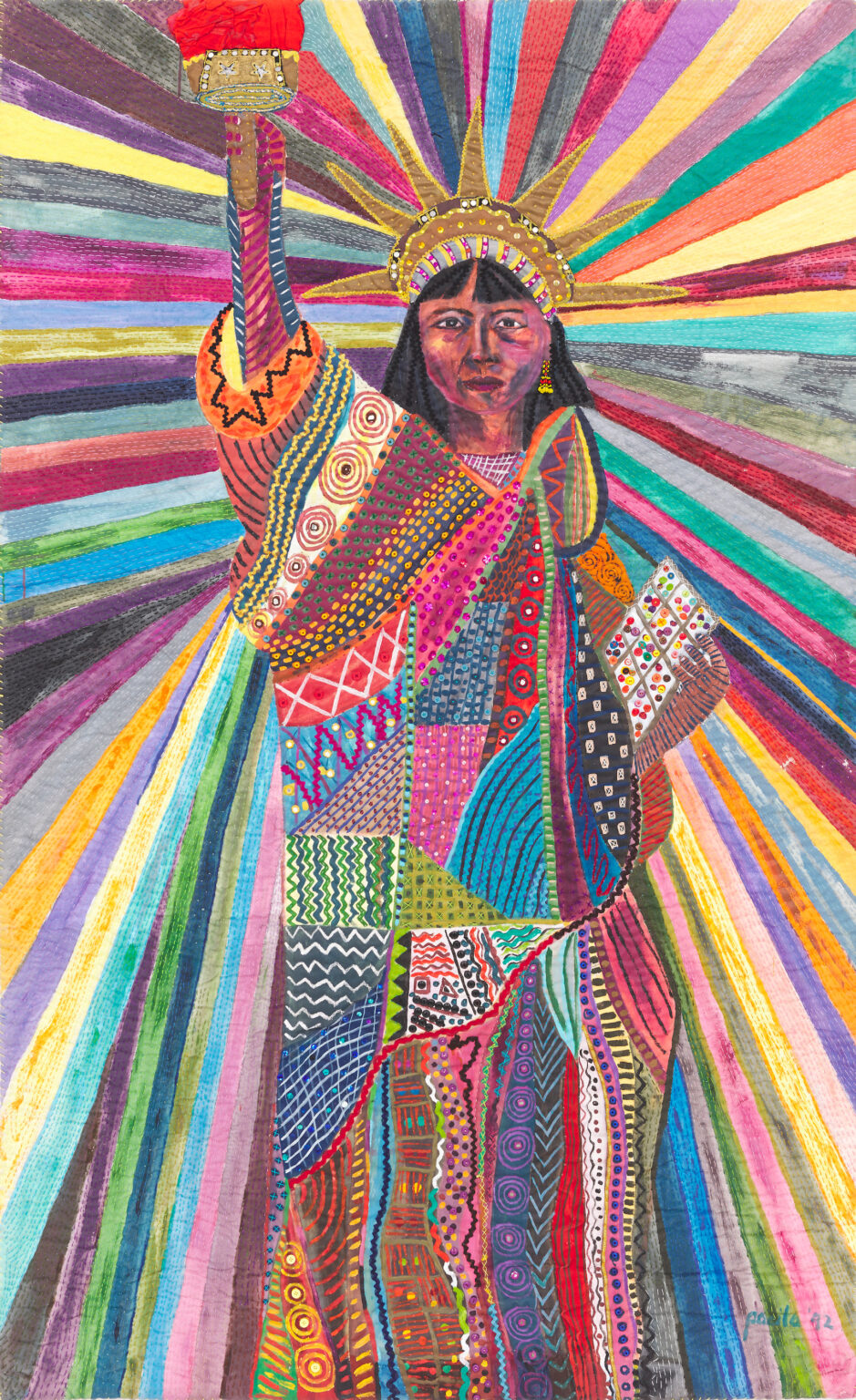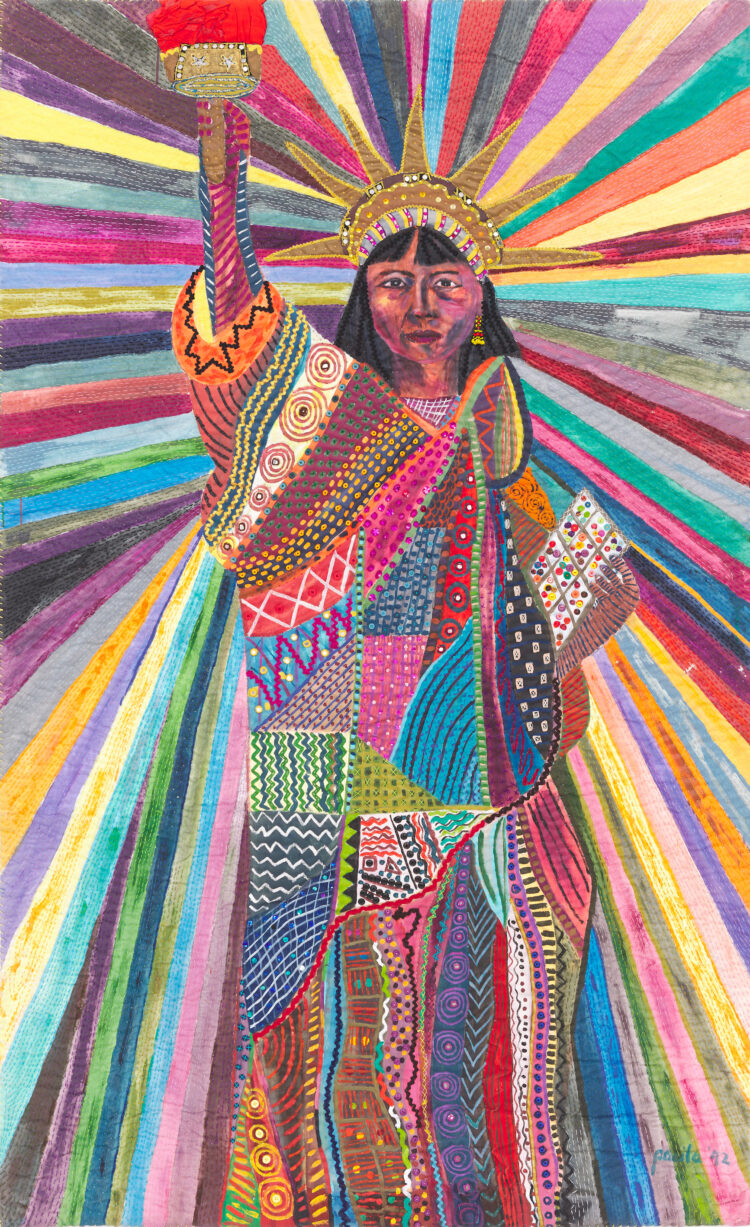 Weekend Reads #248
300 women share what fashion over 50 looks like for them. (The Good Trade, and yours truly is mentioned!)
A lifetime of racism makes Alzheimer's more prevalent in Black Americans. (Seattle Times)
The hard part of being a follower. (Embedded)
Loved getting a peek into Washington Post's food critic Tom Sietsema's week. (Washington Post – gift article)
The New York Times launches "enhanced bylines," with more information about how journalists did the reporting. (Neiman Lab)
Michelle Obama is not coming to save us. (Burnt Toast)
Target becomes latest company to suffer backlash for LGBTQ+ support, pulls some Pride month clothing. (AP)
Missguided is back a year after it went bust, but fast fashion is struggling badly. (iNews)
Inside the fight to de-gender awards shows. (Vanity Fair)
Fast fashion has spawned a mountain of leftover clothes in the Chilean desert that's so massive it can now be seen clearly from space. (Insider)
93-year-old woman and grandson complete journey to all 63 US national parks. (CNN)
Hannah Waddingham will always see herself in Rebecca. (Bazaar)
And call me fat forever. (fat hell)
Eating disorder helpline fires staff, transitions to chatbot after unionization. (Vice)
Florida school bans Amanda Gorman's inaugural poem after parent complains. (Jezebel)
An analysis of book challenges from across the nation shows the majority were filed by just 11 people. (Washington Post – gift article)
The McMansion as harbinger of the American apocalypse. (The Baffler)
A new report says country radio stations play songs by female artists back-to-back just 0.5% of the time on average — continuing a decades-old problem. (Billboard)
I don't usually do these giveaways, but with substantial gift cards to La Ligne and Tanya Taylor as well as a LV Speedy, I applied…
Welcome to the internet, Our Paradiso, a beauty and wellness vertical dedicated to self-care embedded in Latinx heritage and rituals exclusively offering Latinx-centered brands and products.
So I saw this thread on Twitter and had to share. The shingles vaccine can prevent forms of dementia? The thread has links and screenshots of studies performed; here is the top study. (MedRxiv)
Jessica Madison was a pioneer of the student loan cancellation movement. The relief that could've saved her is now in the hands of the Supreme Court. (Mother Jones)
If you're looking for a summer read, check out NPR's Summer Book Preview. (NPR)
And in honor of the passing of an icon, a post from the past: Tina Turner takes "all the credit" for her signature style. (InStyle)
See/Hear/Read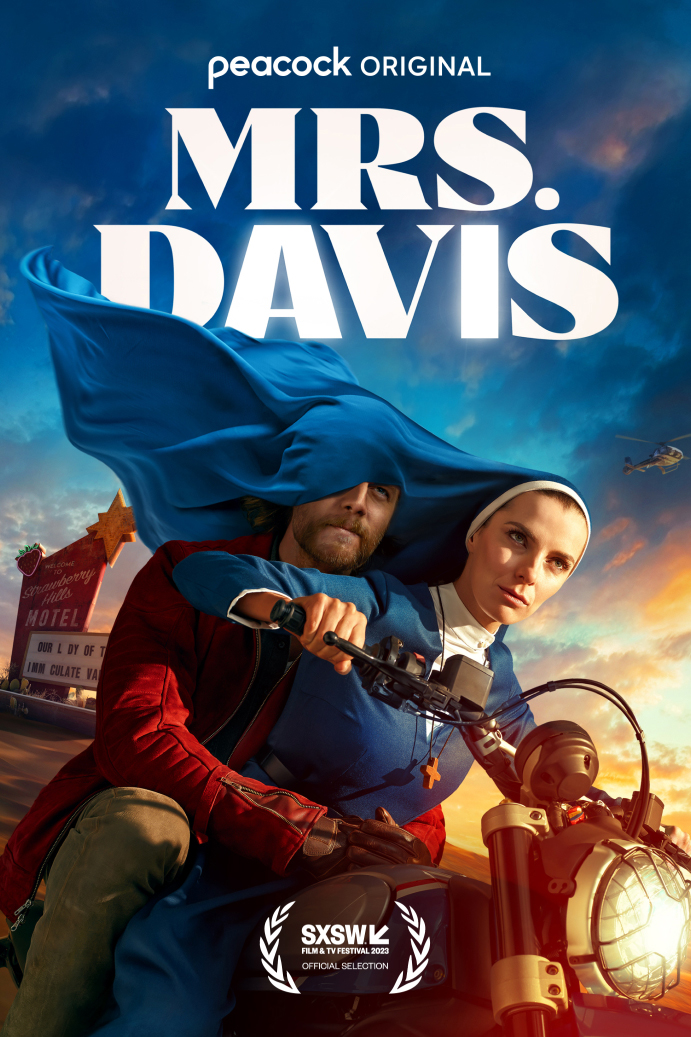 Whoever I follow on Instagram that said Mrs. Davis (Peacock) was "delightful," thank you, and sorry for not screenshotting so I could remember. But last weekend wanting something fun and light after sleeping on the floor of the Baltimore Aquarium with a dozen Girl Scouts, I checked it out. And it is delightful. And weird. And may possibly be concerning for those who are Catholics or Fundamental Christians without a sense of humor.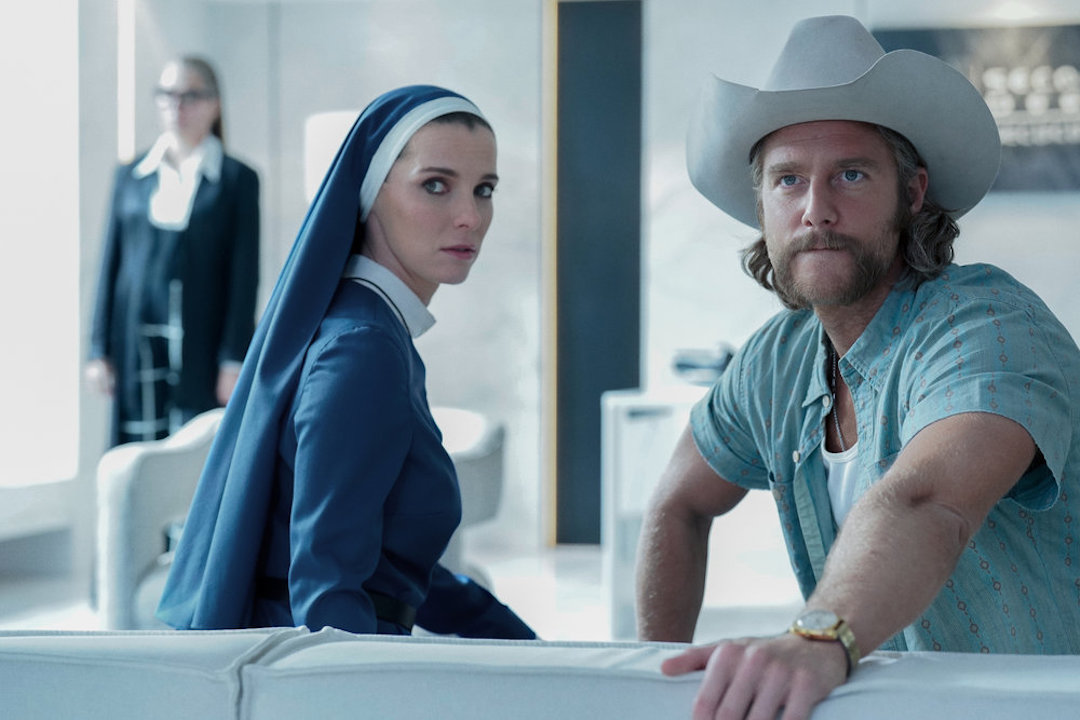 I will try to explain this TV show, but it's not going to be easy. Sister Simone is a nun in a not-too-distant future where an algorithm runs the world. Called Mum in the UK and Madonna in Italy, this A.I. is known as She or Mrs. Davis here in the good old US of A. And Sister Simone (played by Betty Gilpin) despises Mrs. Davis and wants Her gone for good. One reason is that Mrs. Davis killed Simone's father (played by David Arquette). So Sister Simone is seeking the Holy Grail because Mrs. Davis agreed that if Simone found it for her, She would die/end.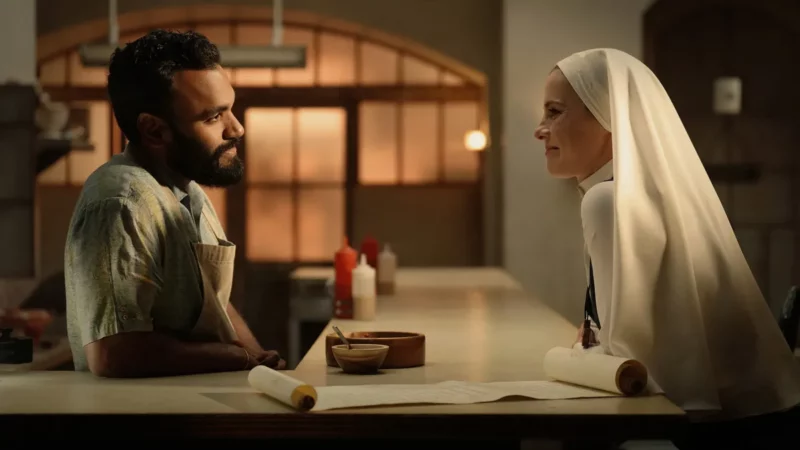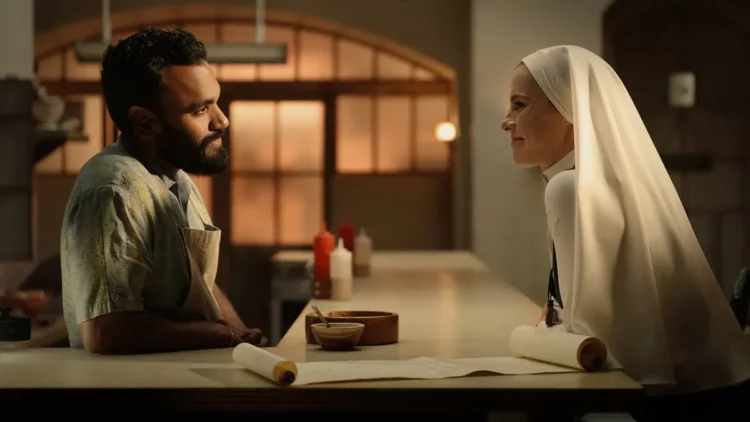 Writing all this sounds very dark, and very American Gods, Watchmen, or something like that. But actually, this is a funny, sweet, and hella weird show based on faith and technology. We have a nun fighting to save humanity, a cowboy who tries to win the sword in the stone, Schrodinger and his cat, and a love triangle with Jesus and somehow in its obscure confusion it works and is utterly entertaining and I am not even finished with the season.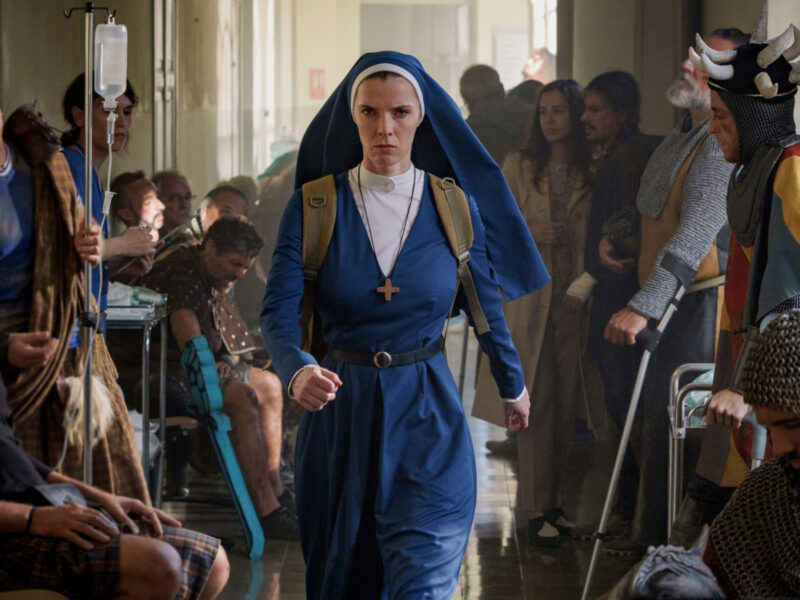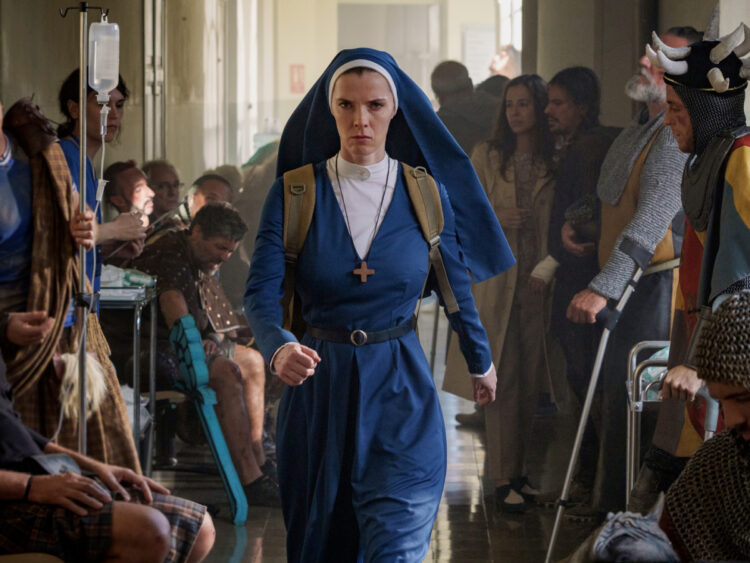 If you watched GLOW you will recognize Betty Gilpin, who stars as Sister Simone. But even if you aren't familiar with this actress you will likely agree that she rocks this role. She is tender and tough, thoughtful and cynical, savvy and smart and a total badass.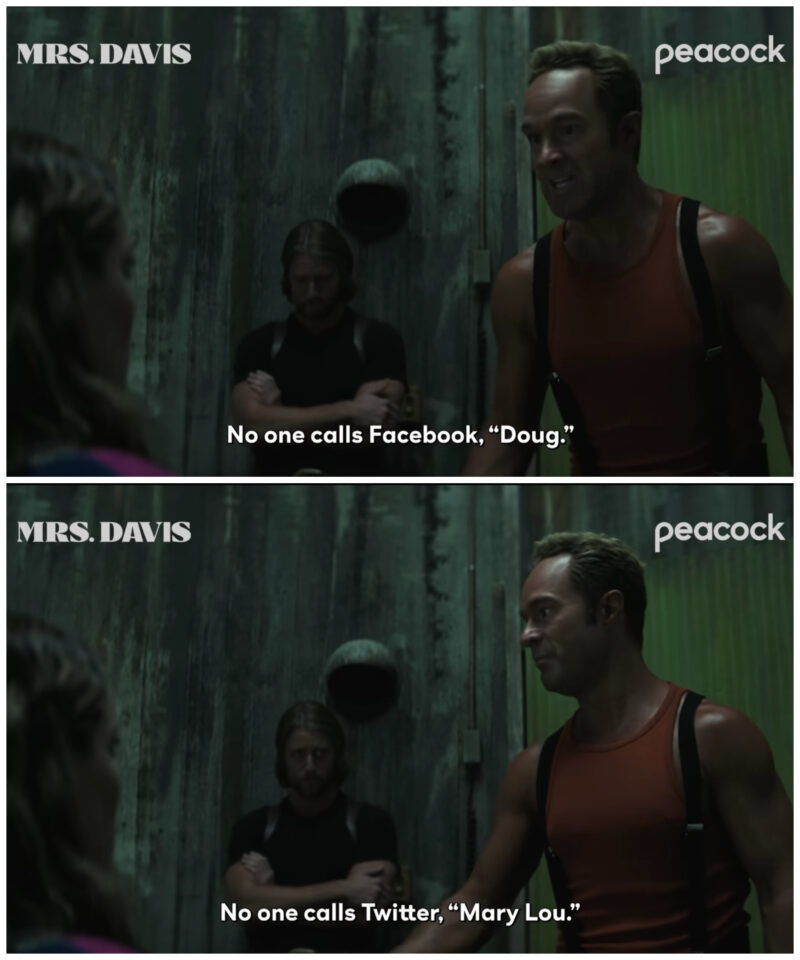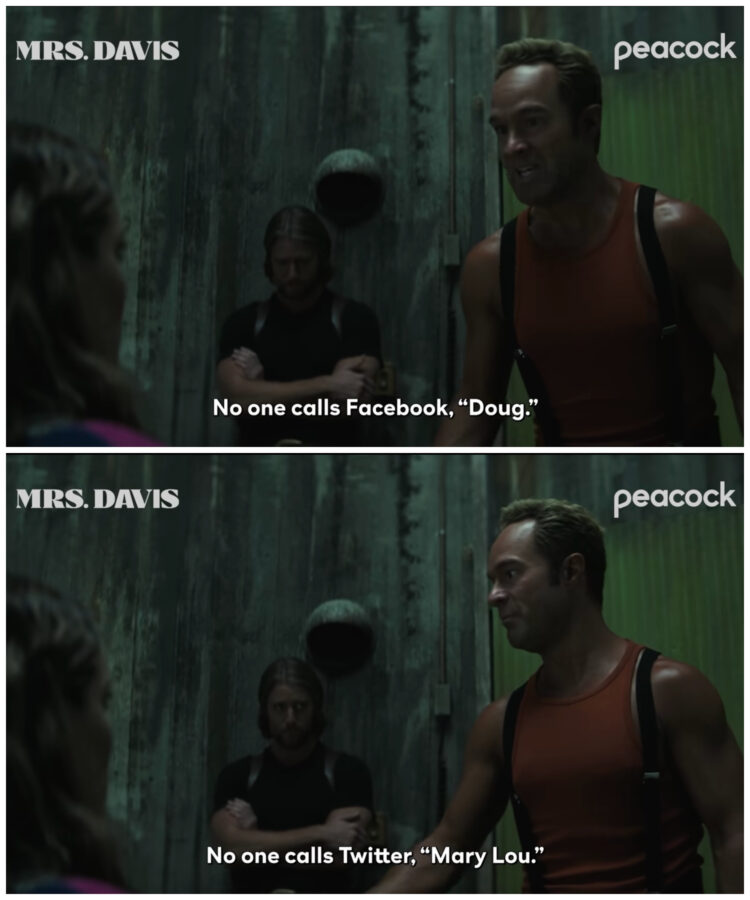 In fact, I love all the casting. Jake McDorman is perfectly flawed and charming as Wiley, Chris Diamantopoulos is utterly ridiculous in the best way as JQ, and I could get lost in Andy McQueen's eyes (he plays Jay). If you're burned out on Succession, Scandoval, and all these investigative limited series on cults and serial killers, cleanse your palette with some Mrs. Davis.
For Your Entertainment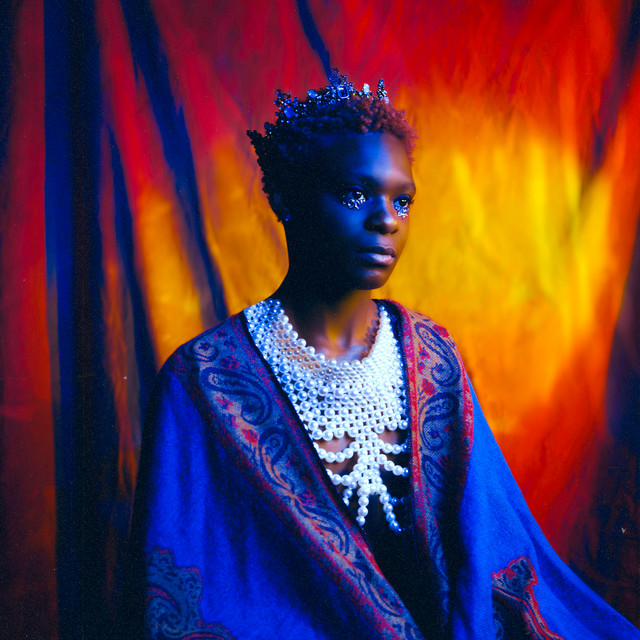 Dreamer Isioma is a Nigerian-American singer-songwriter from Chicago who, in typical 2020's fashion, got their break via TikTok and their song, "Sensitive." Dreamer Isioma released their sophomore album, Princess Forever, last month. "Gimme a Chance" is one of the latest singles released from it and it's a smooth tune that is perfect for driving in the car in late spring with the windows down.