This article may contain affiliate links; if you click on a shopping link and make a purchase I may receive a commission. As an Amazon Associate, I earn from qualifying purchases.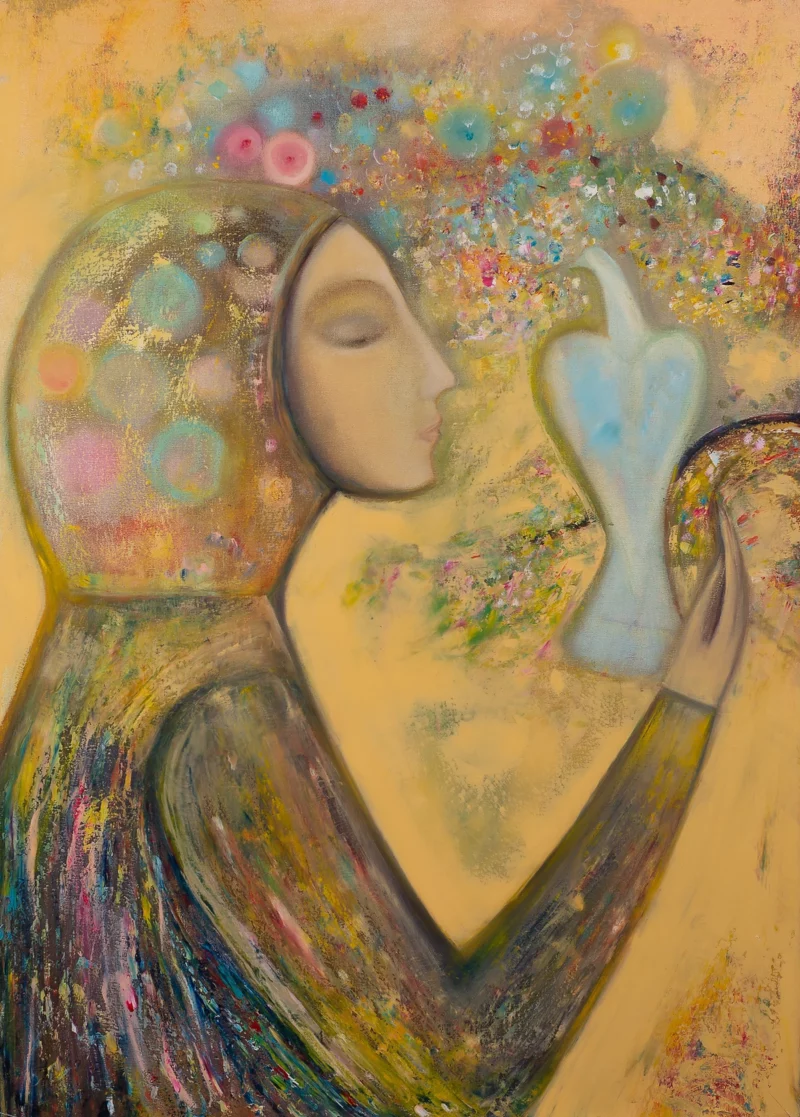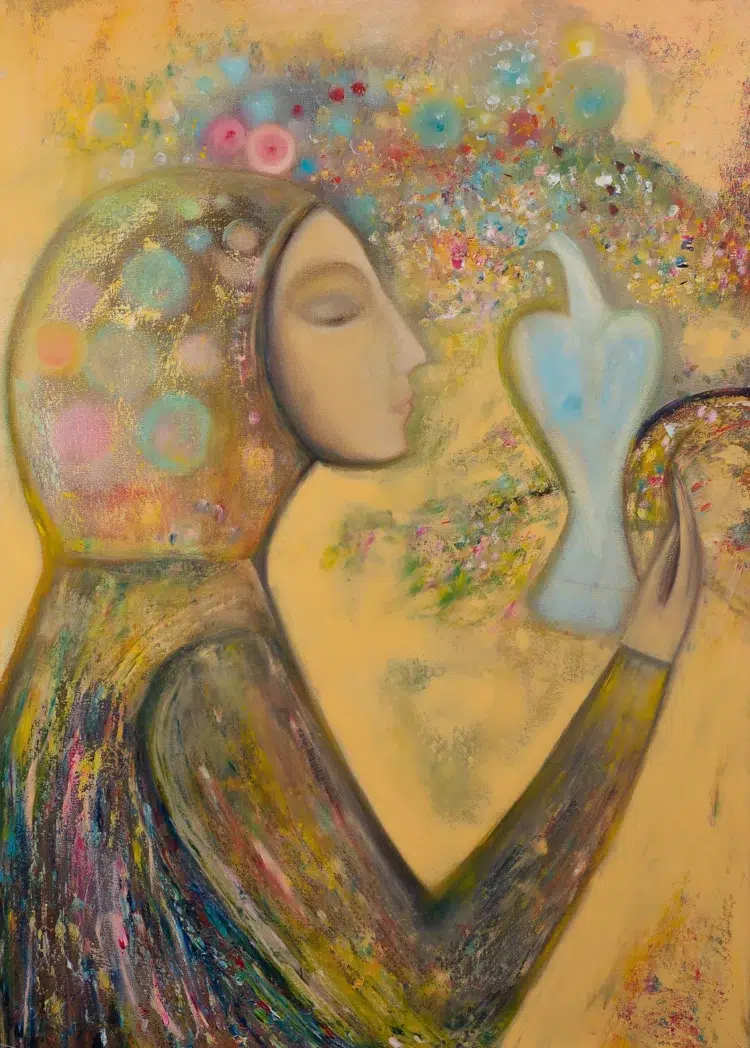 Weekend Reads
Retirees displaced by Hurricane Ian confront a wrenching situation: At their age, remaking the lives they loved so much in Florida may not be possible. (New York Times – gift article)
A high school marching band needed money. Post readers rushed to help. (Washington Post – gift article)
Lizzo is here to talk all about it—that flute, that lyric, her man, and more. (Vanity Fair)
How to apply "no-makeup" makeup – a guide for mature women. (McSweeney's)
George M. Johnson: What getting my book banned taught me about telling your truth. (HuffPost)
Nail salon workers say proper ventilation can protect their reproductive health. (Documented)
Whether it's her return to her horror roots in "Halloween Ends" or her buzzy performance in "Everything Everywhere All at Once," freedom is what Jamie Lee Curtis is after. (New York Times – gift article)
What does your turtleneck style reveal about your personality? (Essence)
Are you the same person you used to be? (The New Yorker)
An Iranian woman explains how to support Iran's feminist protests. (Matriarchy Report)
Losing my father to Alzheimer's felt like losing him twice. (Washington Post – gift article)
She fixates on how little she's eaten and how much weight she's lost. She's obsessed with dieting. She comments when her children eat more like people than rabbits. Meet Almond Mom. (Glamour – CW: ED)
What happens when doctors don't learn how to do abortions? (Vice)
How Colleen Hoover rose to rule the best-seller list. (New York Times – gift article)
Paul Newman says wife Joanne Woodward turned him into a "sexual creature" in posthumous memoir. (Vanity Fair)
Gen X is late to the leadership table in US politics, prompting the question: Will it ever produce a president? (Insider)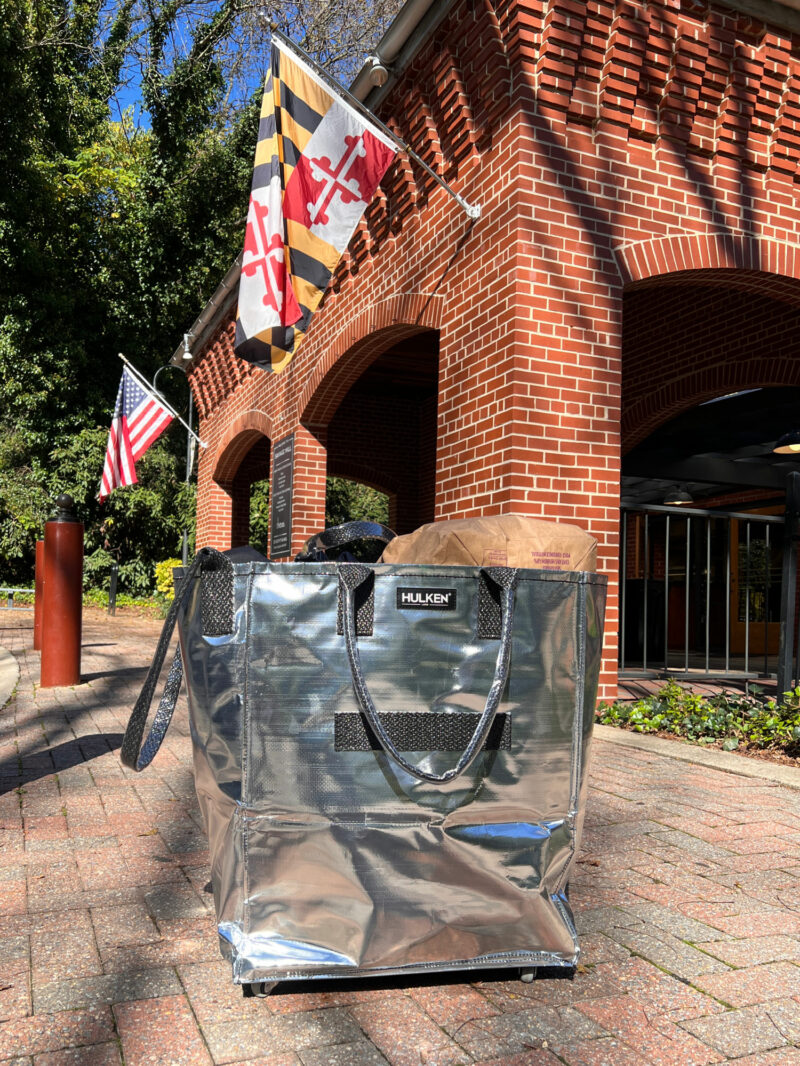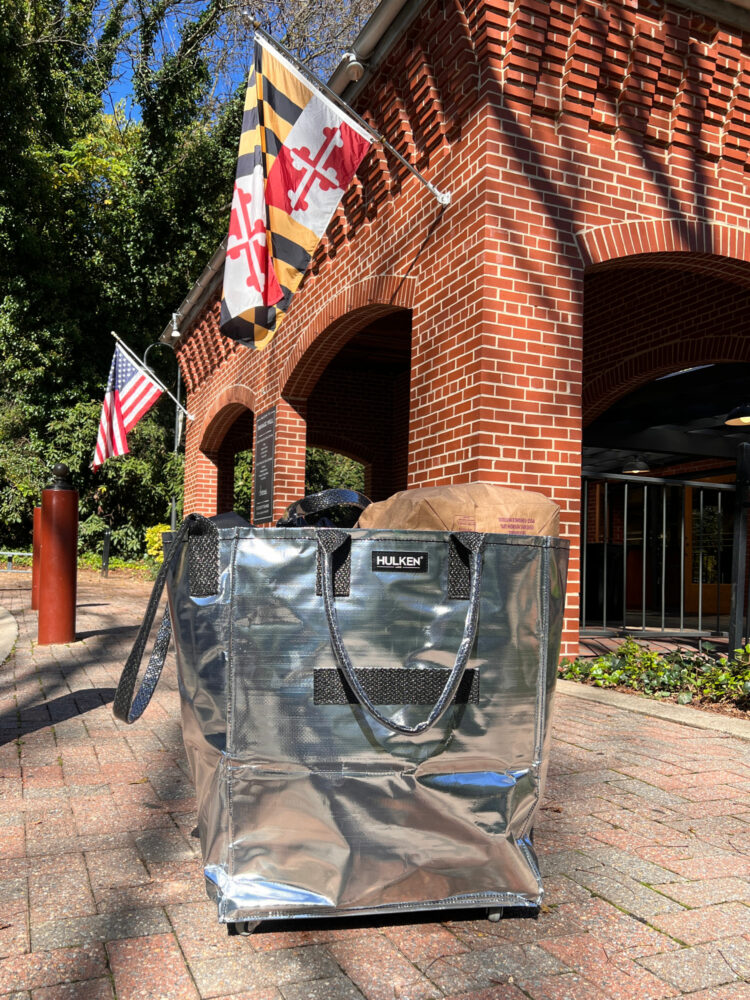 So I got the Hulken rolling bag… I used it yesterday to carry donations to Success in Style. I had it completely stuffed and it still rolled well, though the contents were a bit off-center so the bag was hard to pull and have it stay straight. Yet holding the main handles it moved smoothly. It's not super easy to pack flat again but if I figure it out it would be easy. So far, so good! I'll do a full review of the bag once I've used it more often.
See/Hear/Read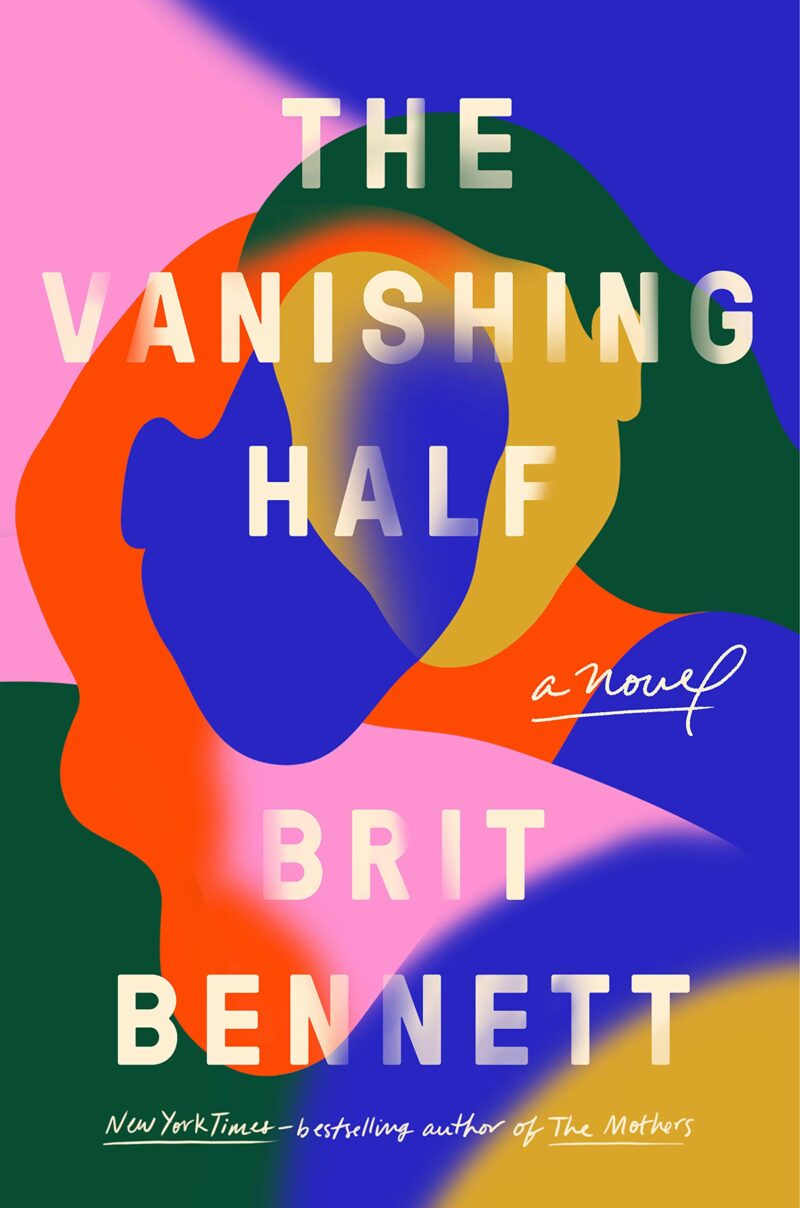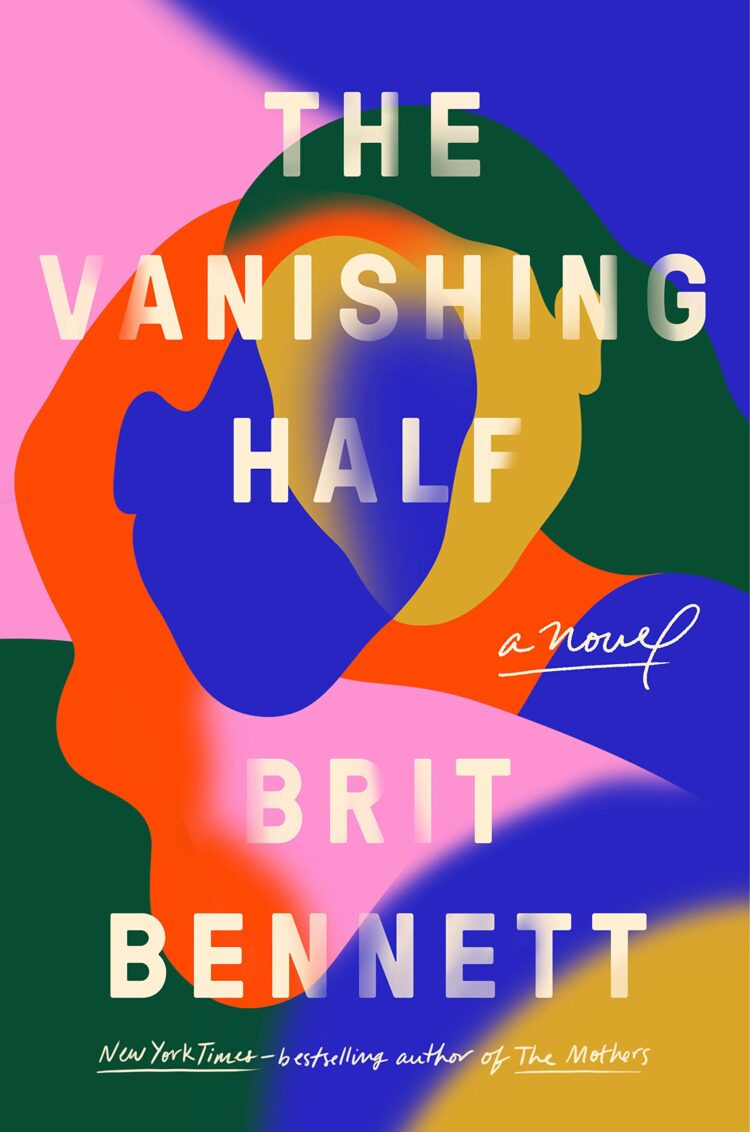 When I was volunteering at Success in Style two weeks ago, I was alone processing merchandise and wanted something to listen to. Podcasts weren't doing it for me, nor was music, so I bought an audiobook. Not doing any research, I chose The Vanishing Half. I didn't know the story but knew it got good reviews and it was one of the first audiobooks recommended to me. That four-hour volunteer session flew by and I have looked for any occasion since to listen, finally finishing it this past Monday.
I used to listen to audiobooks on the regular when I had a work commute. With about an hour to get to the office and an hour home, I finished books quickly and it made the drive feel shorter. But once I started working exclusively from home (or my office which is less than a mile away), I canceled my Audible subscription and stopped audiobooks as well as most podcasts.
But this book changed my mind. It's almost like watching a TV show, where you wait each week for the next episode. I found myself dropping my kid off at Girl Scouts or a friend's house and then just driving around listening. In the morning instead of scrolling through social media, I'd pop in my earbuds and listen to this book as I made breakfast, stretched, let the dog out. It inspired me to take short walks mid-day.
The Vanishing Half came out in 2020 and received many accolades and rave reviews. HBO has acquired the rights to turn it into a limited series with author Brit Bennett as producer. It's a story about twins and how their lives go in two different directions and how their choices affected their children. The narrator did a phenomenal job in creating different personas with her voice, capturing the accents of California, New Orleans, and parts of the U.S. south.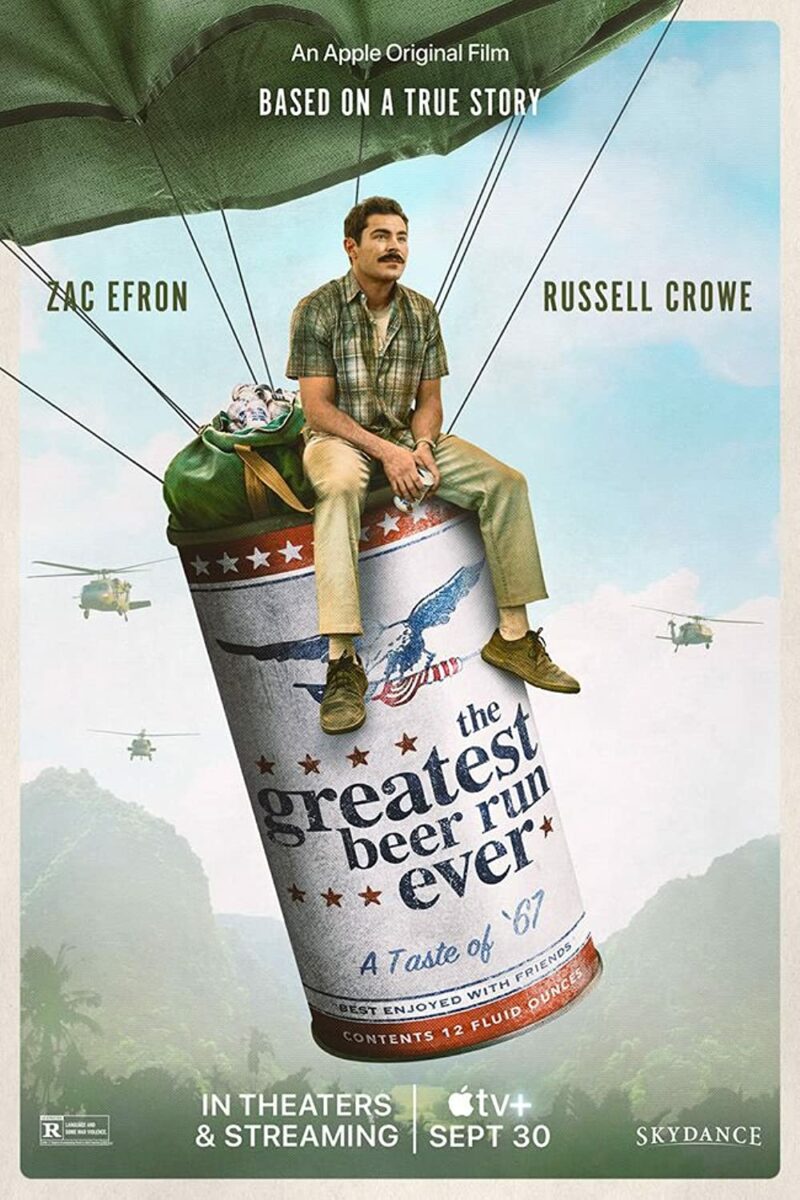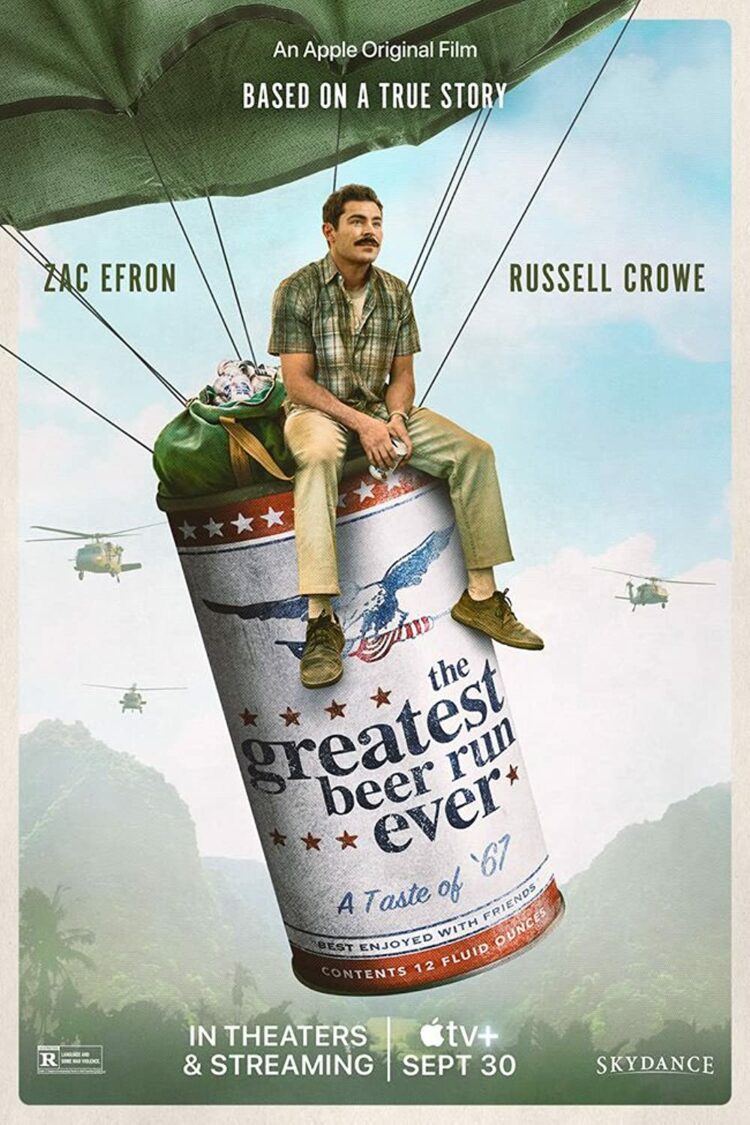 This week we watched the movie, The Greatest Beer Run Ever, which is on Apple TV. Starring Zac Efron, this is the true story of a guy who went to Vietnam during the war to give his buddies in the military a beer to let them know they're loved and appreciated.
I had a hard time with this movie because Efron's character, John "Chickie" Donohue, is an ass. Drinking at the local bar, upset at those protesting the war, the bar owner (played by Bill Murray) wishes someone would go to Vietnam and give the guys from the Inwood neighborhood in Northern Manhattan where they lived, a beer. Chickie Donohue is dared to do it and Chickie Donahue, as we find out early on, is the daring/foolish kind.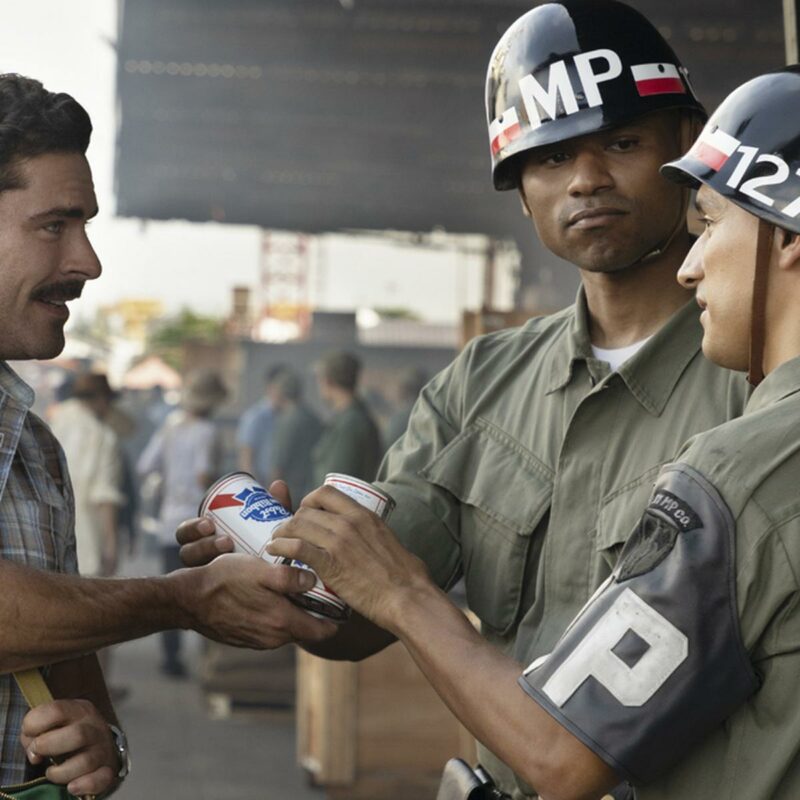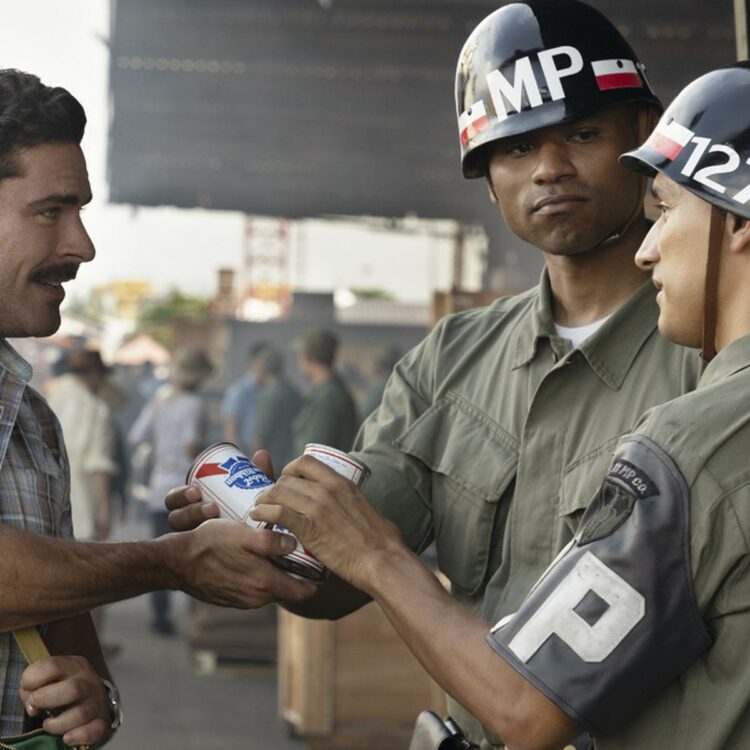 Being seen as a bit of a loser by his father, he feels this act may make him seem… something. Brave? Important? Loyal? Half the neighborhood finds him ridiculous, the other find his trip to give them hope as over 20 guys from that community had already died in the war. Neighbors give him gifts to pass on to the soldiers when he sees them. The mom of a solider that is missing in action gives Chickie a rosary to pass to him.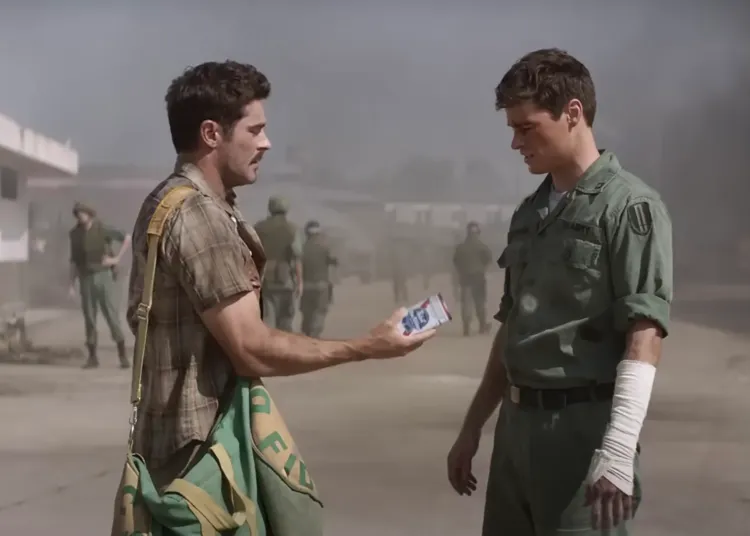 Since Chickie is a Merchant Marine, he actually can get a ship to take him to Vietnam. And due to pure luck, he does visit his friends from back home and gives them warm Pabst Blue Ribbon and does come back home in one piece. But the whole time I was watching thinking, "This guy is a jackass, he's risking not just his life but the lives of his friends and fellow soldiers and costing our country money while risking its security."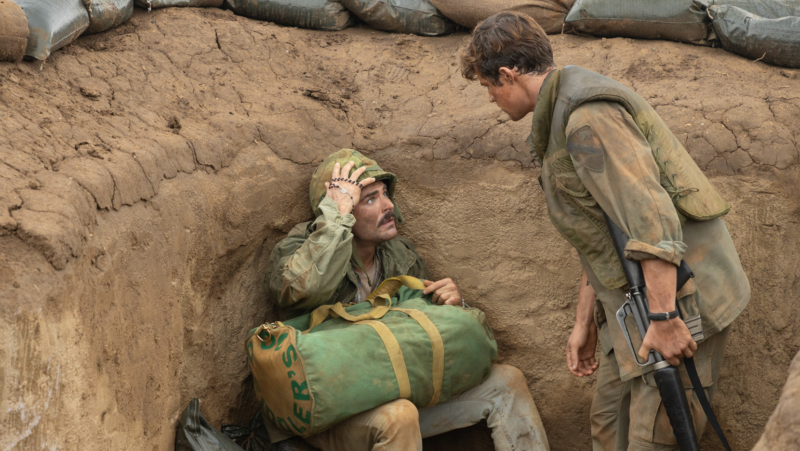 This movie is advertised as, "a heartfelt coming-of-age tale about friendship, loyalty and sacrifice" and um… I guess??? I found the friendships aspect odd, as did Chickie's friends who were in the middle of a war and saw their buddy show up with a duffle bag full of PBR. Yes, there was loyalty, but I think this film even showed the problem with blind loyalty. And sacrifice… boy did everyone make sacrifices to have Chickie achieve his goal. I'm shaking my head at this character as I type these characters.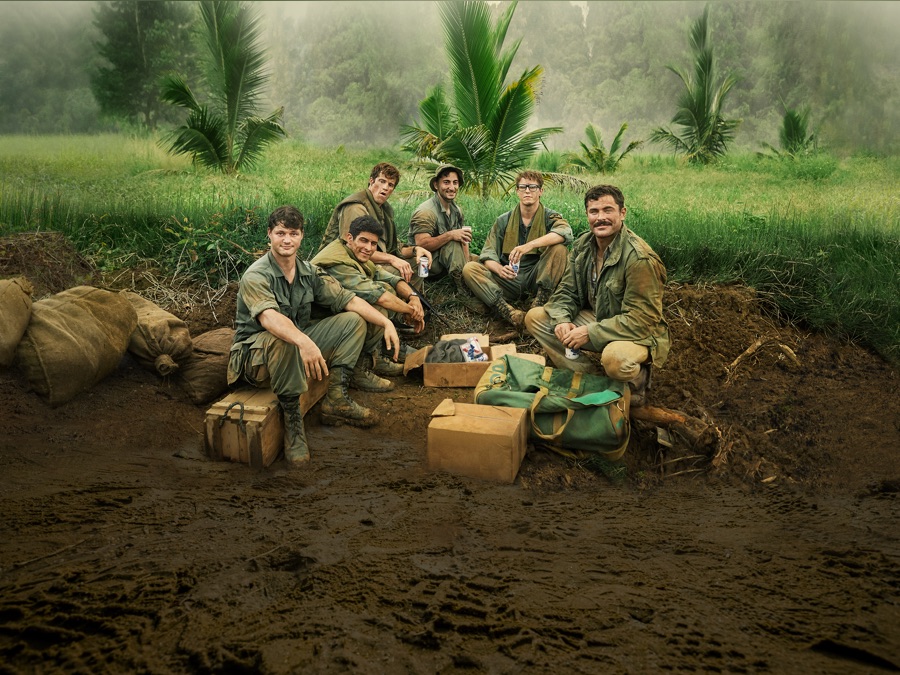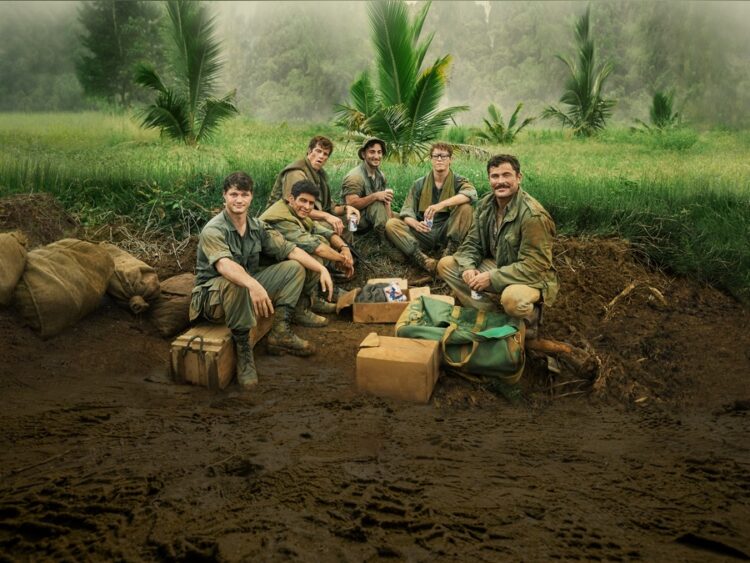 That being said, this movie really hit home how immoral and wrong the Vietnam War was, and you can't help watching it and think of the "patriots" of this current era and how if they left their bubbles and spent some time in other parts of this country and the world they'd realize how misguided their loyalties are.
If you're around my age, you've likely seen at least a dozen films about the Vietnam War, and know several neighbors and relatives who fought in the war. You know it was violent and nasty, immoral and tragic, and that those who did come home didn't come back whole. One thing this film did well was portray the immoral acts of our country, the terror of the Vietnamese, and the beauty of the country being destroyed by the war.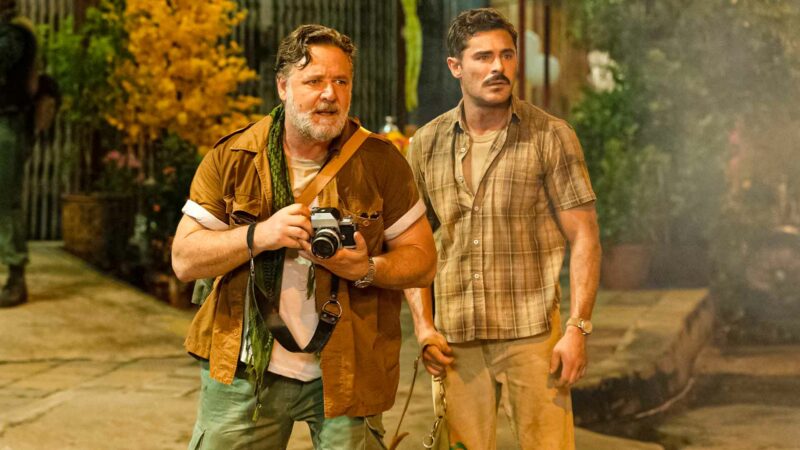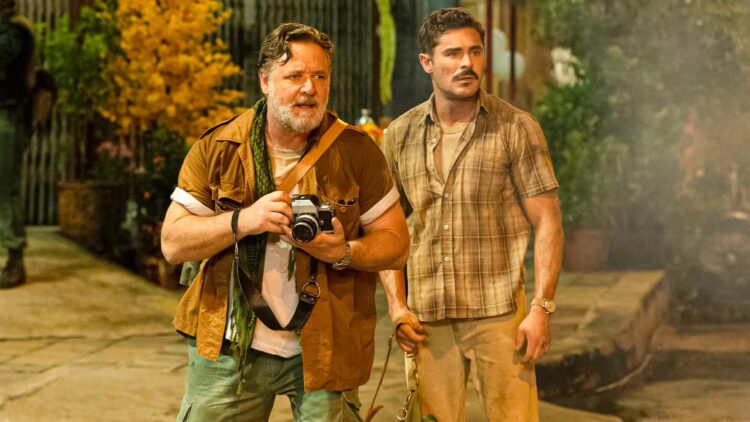 If you watch it, be prepared to Google the hell out of what may be real and what is not. Russell Crowe's character is fictional, and Chickie did have a sister but she wasn't an anti-war protestor. But the rest of it is pretty accurate. Some articles that I found while Googling:
For Your Entertainment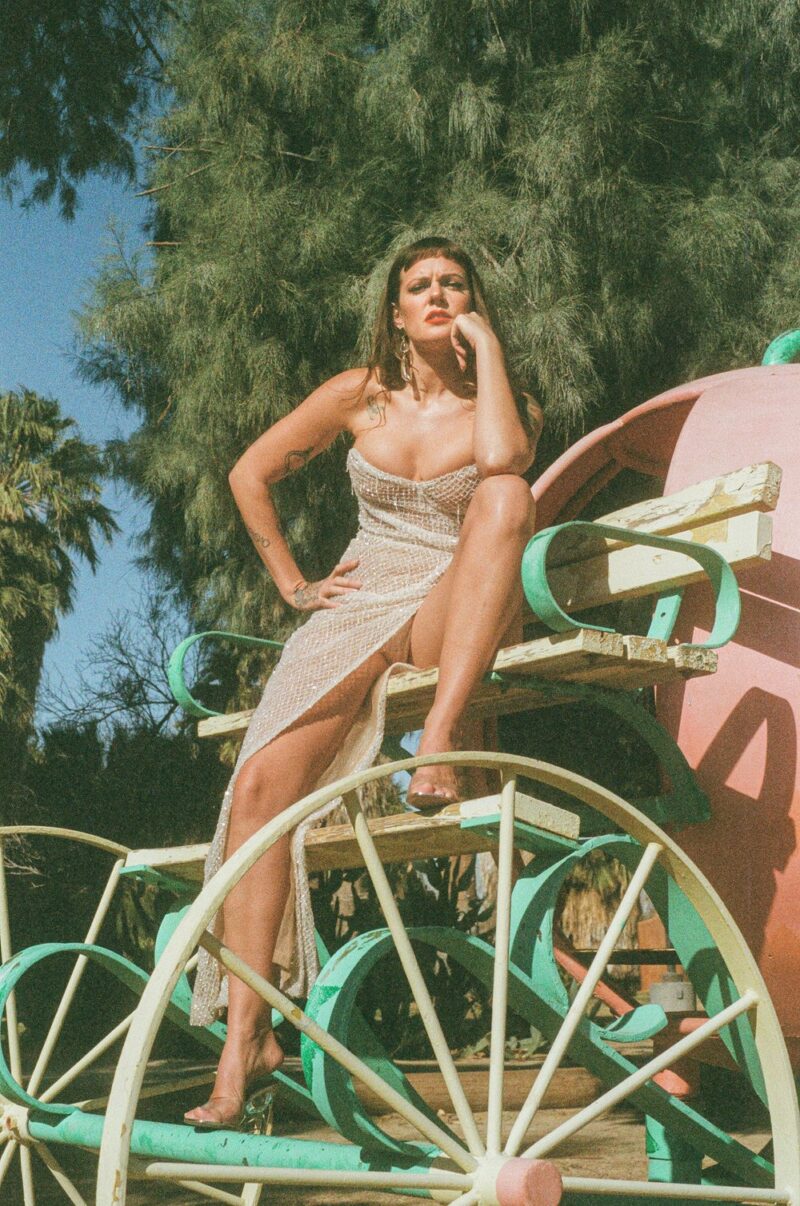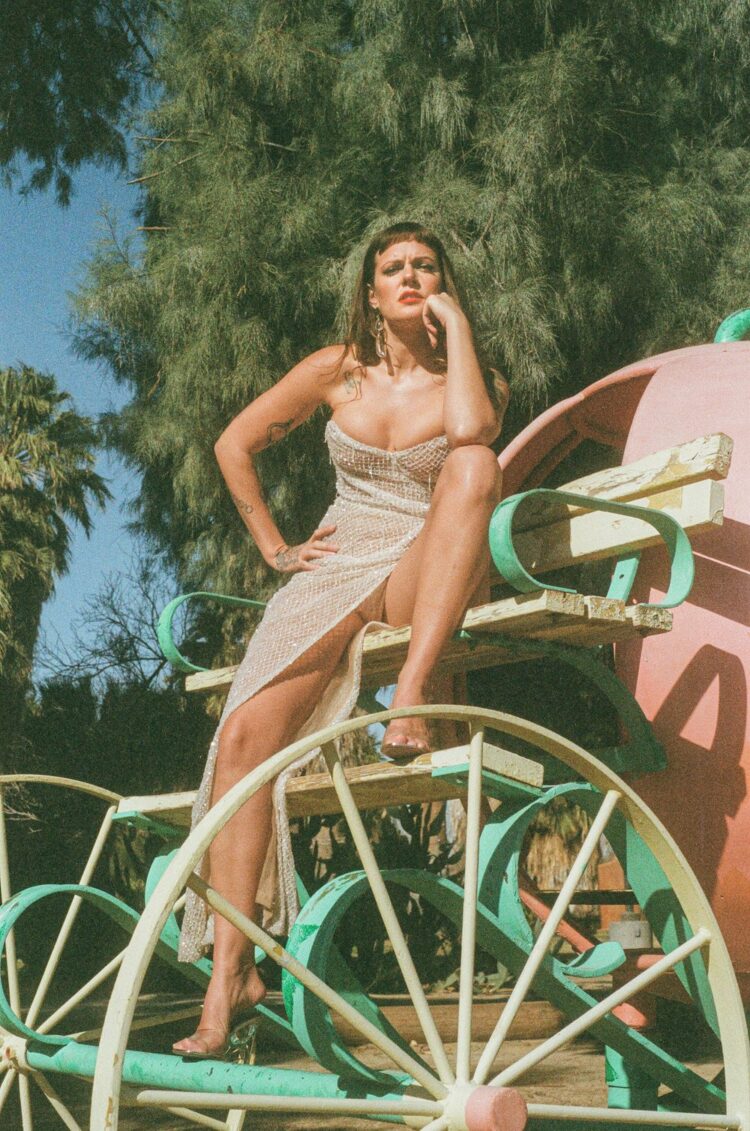 Warning: eating disorders

I am a fan of Tove Lo, I appreciate her unapologetic sexuality, her creativity, her vulnerability, her not trying to be mainstream. Her songs aren't always my jam, her videos sometimes make me uncomfortable, but I really appreciate that power her art possesses. Her talent is underrated. Her latest album, Dirt Femme was released yesterday and in anticipation of it, she released a video for a single off the album, entitled, "Grapefruit." This is a song about the eating disorder that plagued her teen years and whether or not you have experienced ED, there will be parts of these lyrics (in the description of the video on YouTube) and how she portrays the feelings through dance that will feel all too familiar. Tove Lo's words on this song and video:
"I've tried to write this song for over 10 years. I know I haven't talked about it a lot in interviews or even in my music which is my most honest place. I guess I had to find the right way to share the feelings and the vicious circle of behavior I was stuck in. I've been free from my ED and my body issues for a very long time but they did take up too many of my teenage years. I'm not sure why I wrote this song now. Maybe the 2 years of stillness brought back memories, maybe I needed all this time I've been free from it to be able to look back without feeling pain. One of the many feelings I remember is needing to crawl out of my own skin. I felt so trapped in a body I hated. I wanted a video that portrayed that, and Lisette and Toogie knew exactly how to create that with me. It was honestly really hard putting myself back in that headspace but it was necessary for me. I'm gonna let the song speak for itself now ❤️"