This article may contain affiliate links; if you click on a shopping link and make a purchase I may receive a commission. As an Amazon Associate, I earn from qualifying purchases.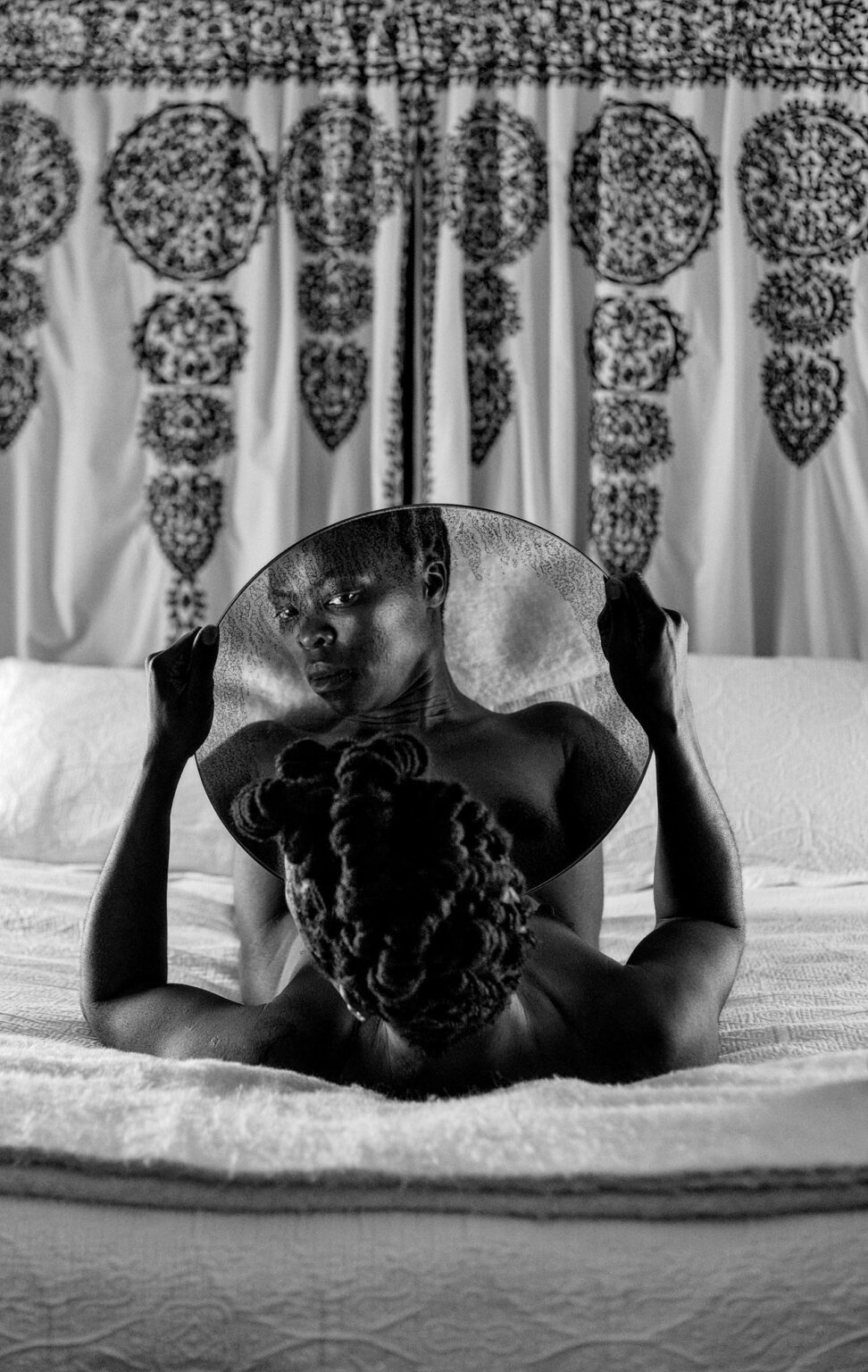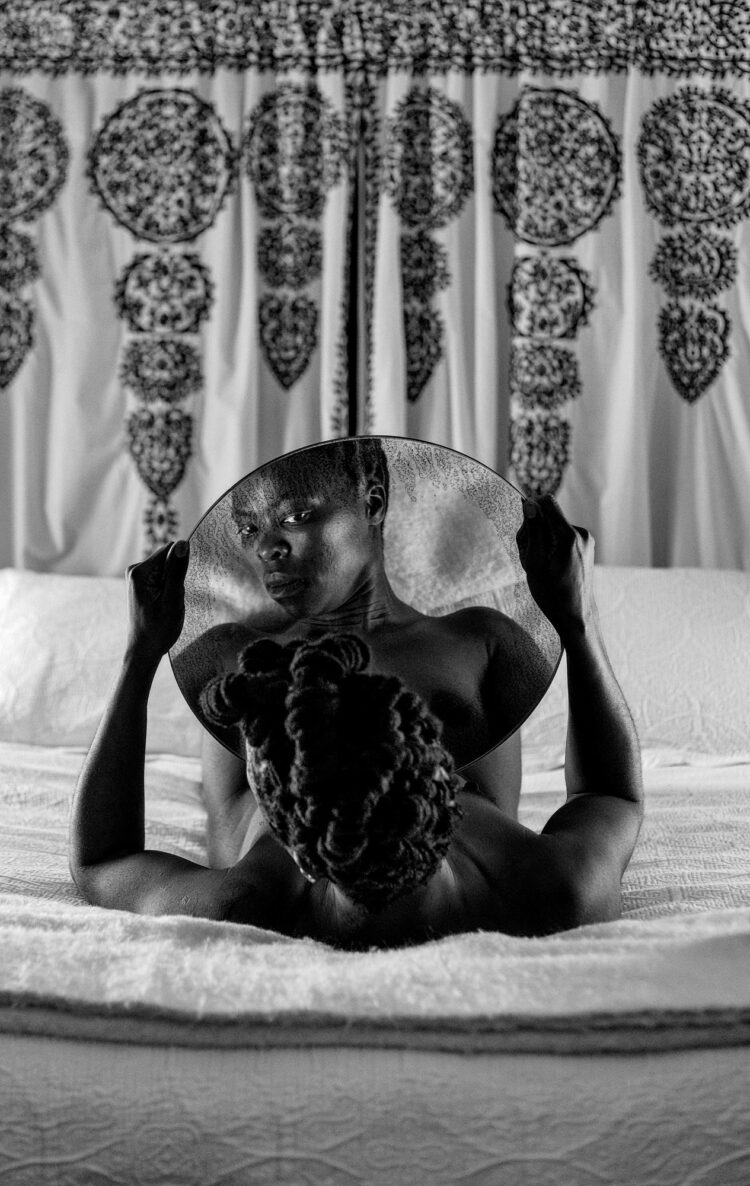 Weekend Reads #249
If you watched the TV show Lost, you may appreciate this article: Lost illusions: The untold story of the hit show's poisonous culture. (Vanity Fair)
With plus-size pool parties, body acceptance, more people are showing skin this summer. (USA Today)
Artificial intelligence could lead to extinction, experts warn. (BBC)
Michelle Yeoh, Academy Award-winning actress and advocate offers the Harvard Class of 2023 advice from the multiverse. (Harvard Law Today)
When a building falls, who gets to be saved? (Men Yell At Me)
Why do animals keep evolving into crabs? (Scientific American)
Searching for Meg White. (Elle)
Should we know where our friends are at all times? (Vox)
Maryland students prank school by listing it on Zillow as 'nice half-working jail'. (HuffPost)
"Quiet Luxury" and its racist implications. (Essence)
Inside the strange world of podcasts made by artificial intelligence, where even creators aren't sure who wants to hear robot chit-chat. (Wired)
In middle age, they realized they were trans: 'A lightbulb went off'. (Washington Post – gift article)
Hadestown is coming this week to the National Theatre in DC; use promo code SONGBIRD to save 20% on select seats on Tuesday, Wednesday, and Thursday performances.
Why so many events have ticket lotteries now. (Axios)
I saw a TikTok from Ladies of Madison Ave. and it was a tour of one of the woman's apartments. She was wearing the most glorious zip-front caftan and shared it was Natori. I too have a Natori zip-front caftan and it's great quality (washed multiple times), great fit, and pockets. Well, Natori is having a sale and many of their caftans are in it with several under $60!
College hoop stars are the real beauty influencers. (Boardroom)
Where did all the tween fashion go? (Teen Vogue)
Our model suggests that global deaths remain 5% above pre-covid forecasts. (The Economist)
Orca attacks may be fueled by revenge. (Newsweek)
To my last period. (Lucille Clifton via Poets.org)
See/Hear/Read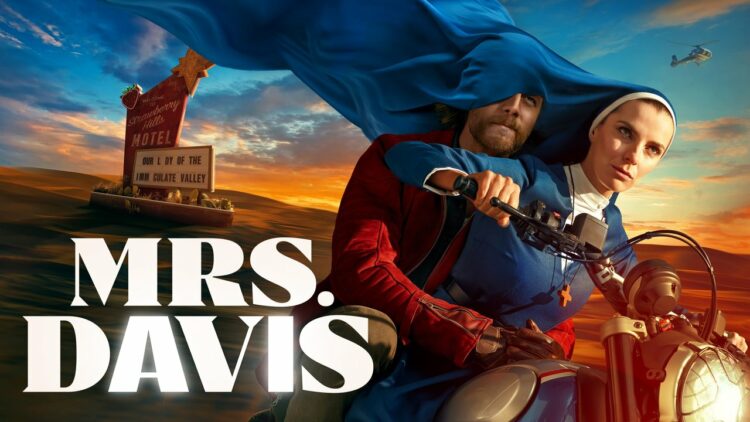 We finally finished Mrs. Davis. It started off great, in the middle it got a little long, but it ended strong. So strong, I am using a second Weekend Reads to review and recommend this limited series on Peacock. There are murmurs there will be a Season 2 but honestly, Season 1 wrapped up in a pretty bow and you can enjoy it solo.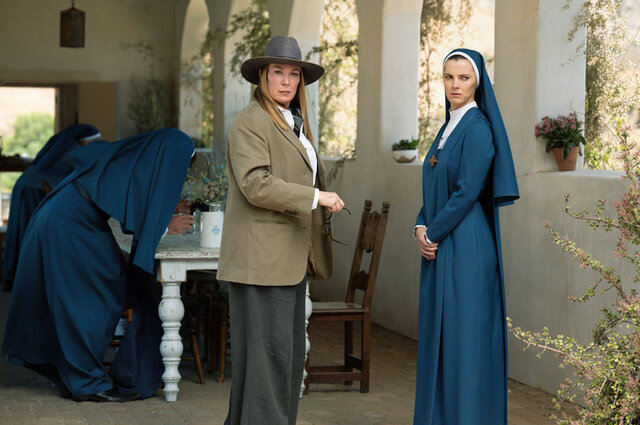 Mrs. Davis is about AI taking over the world, which feels very of-the-moment. Essentially, open source AI became so good it was a necessity for every human on the planet with internet access. Some saw it as freedom, others saw it as a prison. Simone, played by Betty Gilpin, believes the latter and is on a quest to end this AI, known in the U.S. as Mrs. Davis. Also quite timely is a part of the show where a whale takes vengeance on boats (see the article above).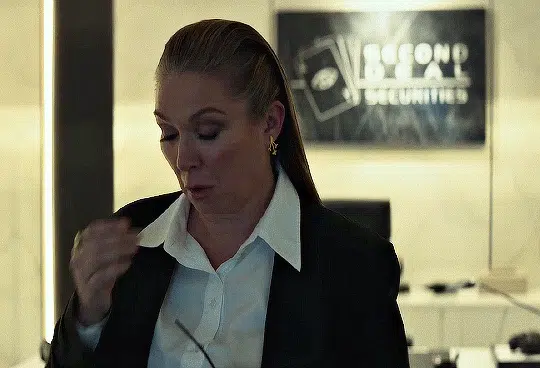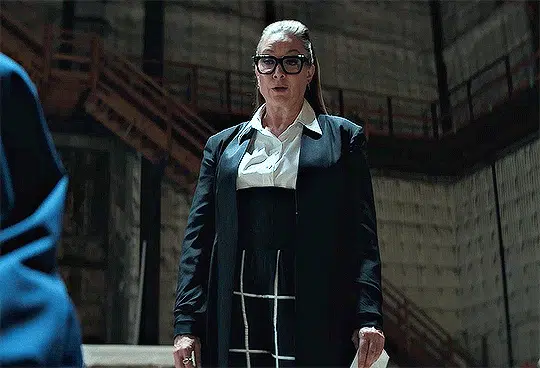 And Simone's mom Celeste is a style icon. She's not over the top, she's not taut and toned, she's not dripping in diamonds or the latest trends. She's a badass woman with a classic wardrobe that leans towards a life of adventure and travel, experience and education.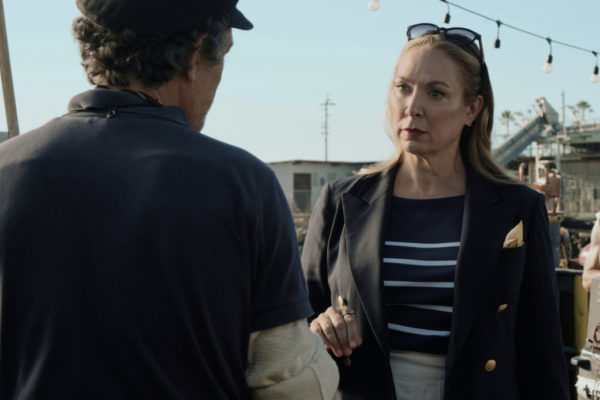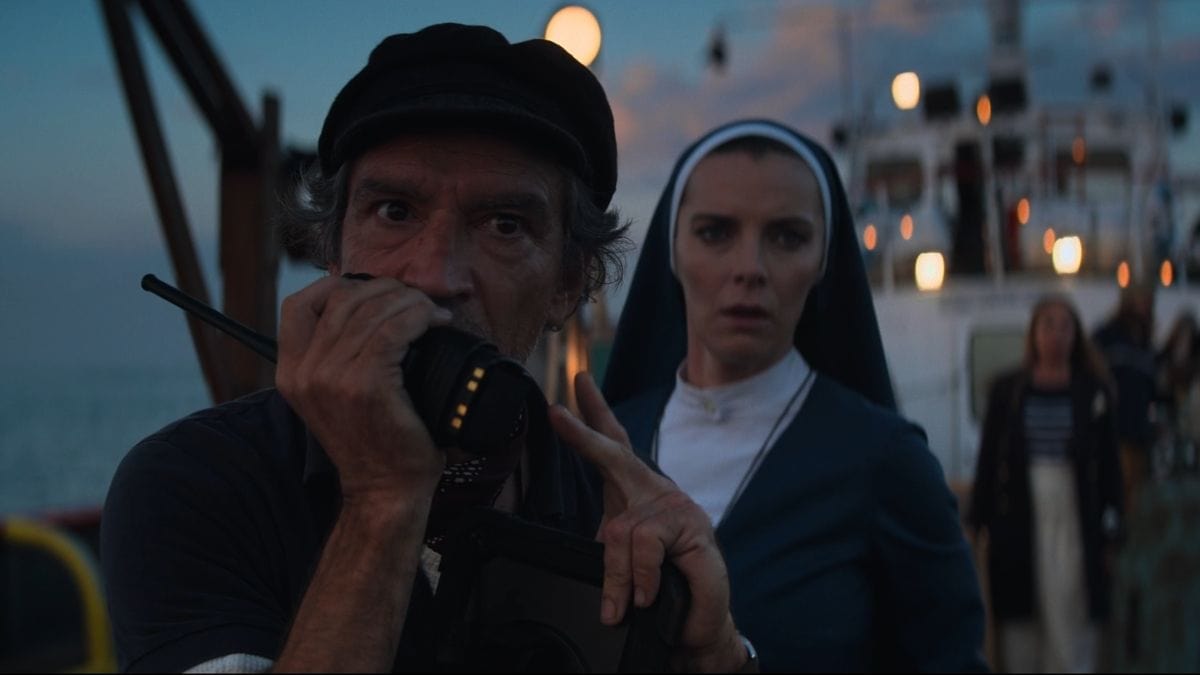 I think Celeste's style goes under the radar, one because her character is so intense and you focus on her face instead of her wardrobe. But I also think because Celeste, played by Elizabeth Marvel (Elizabeth Holmes' mom in The Dropout, President Elizabeth Keane on Homeland) looks like a 53-year-old woman. Her hair isn't thick and bouncy, her jawline isn't razor sharp, her body… I don't really know jack about her body because she wears clothes that make sense for her life and personality and that means nothing restrictive or exposing a lot of skin.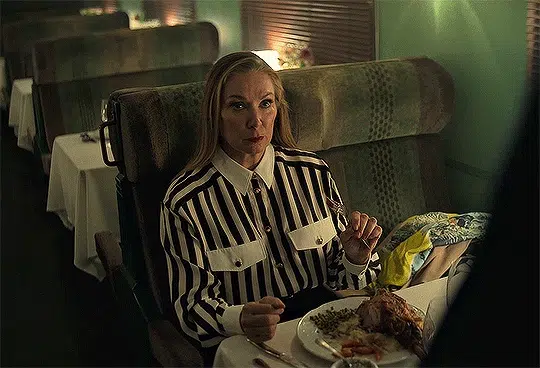 I was Googling and there is little about Celeste's fashion. I did find this article that discusses Simone's habit, why it is blue and why it is a jumpsuit. (The Daily Beast) and plenty about the character Wiley's rust-colored jacket, but nothing about the character of Celeste. And even finding photos of her attire in the show proved difficult.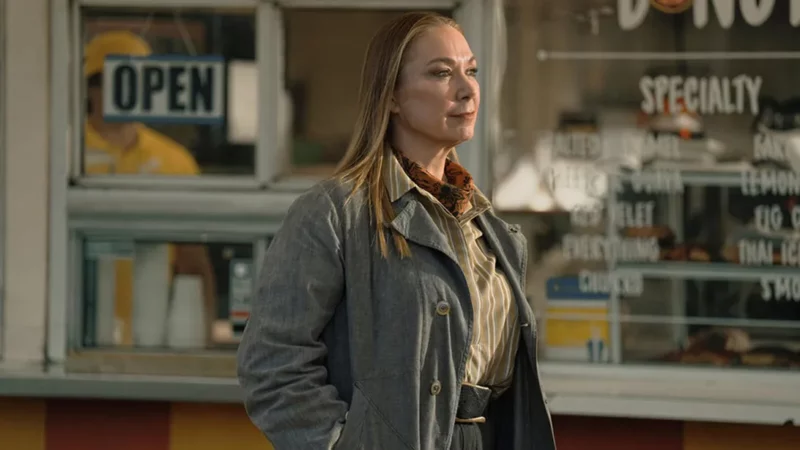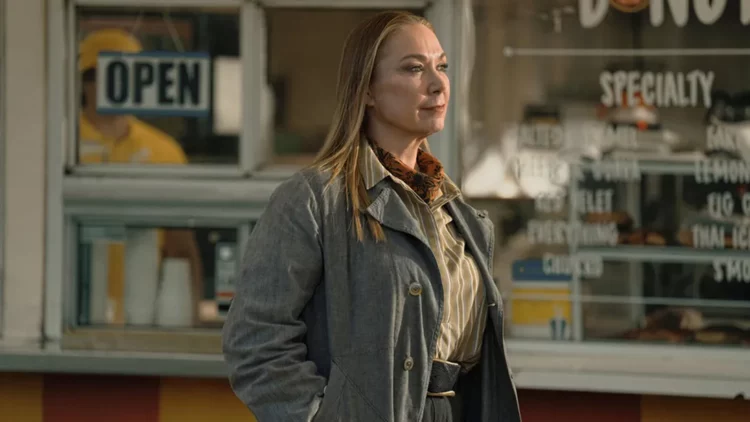 Costume designer Susie Coulthard took inspiration from Katharine Hepburn, Tyler Durden, and much more for the Mrs. Davis costumes. I'd love to pick her brain about her inspiration for Celeste and where I could buy some of those looks for myself!
For Your Entertainment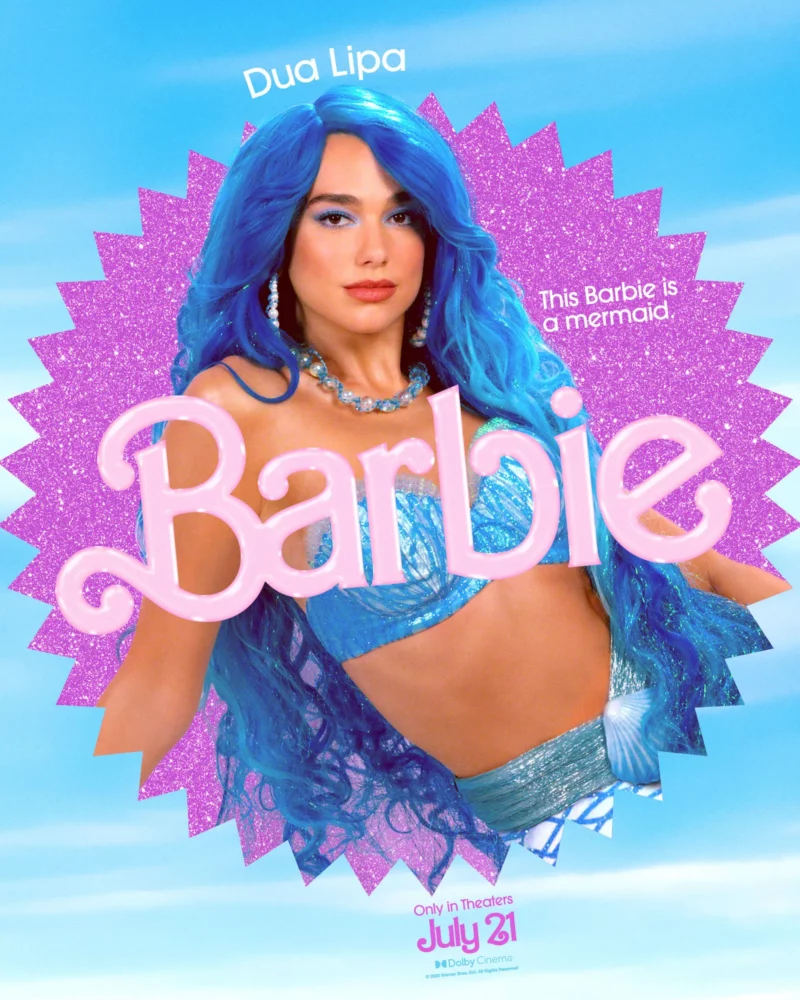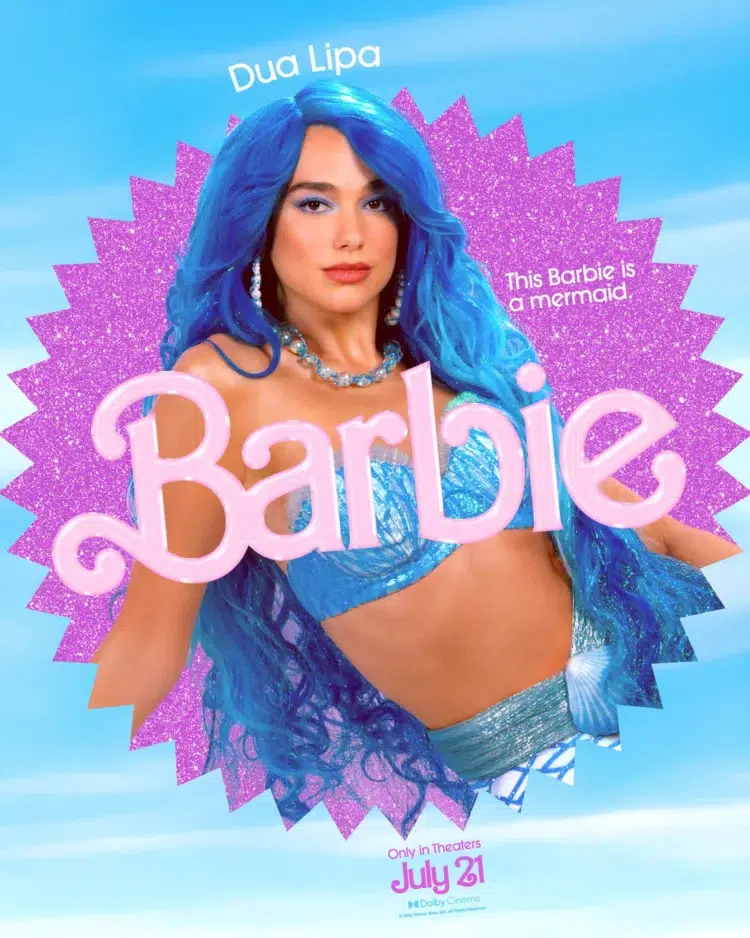 Unless you're living under a rock or don't use the internet (which clearly you do if you're reading this), the Barbie movie is coming out this summer. Directed by Greta Gerwig and starring Margot Robbie as Barbie and Ryan Gosling as Ken, the more I see about this film the more I want to see it. But the rest of the cast, and what we know of the soundtrack so far, is awesome, including the different formats (including cassette tapes!). Lizzo, Charlie XCX, KAROL G… I could go on but Dua Lipa (who is also in the Barbie movie) released the first single from the movie soundtrack and it's a perfect choice for summer: