This article may contain affiliate links; if you click on a shopping link and make a purchase I may receive a commission. As an Amazon Associate, I earn from qualifying purchases.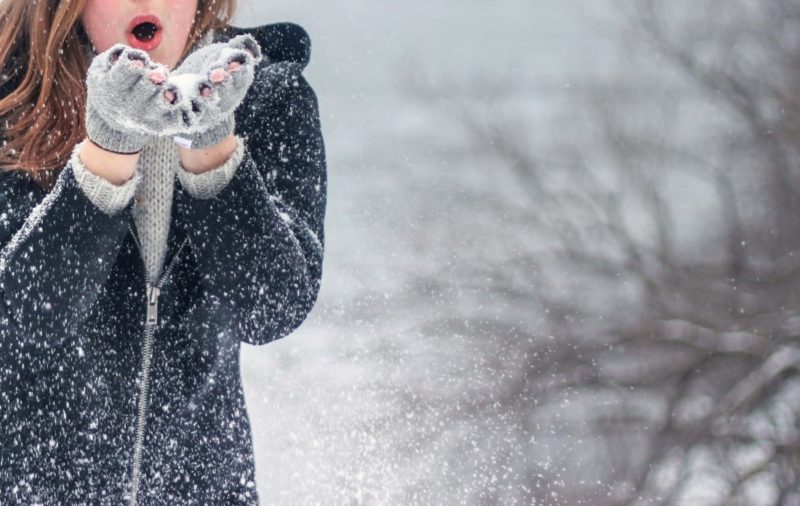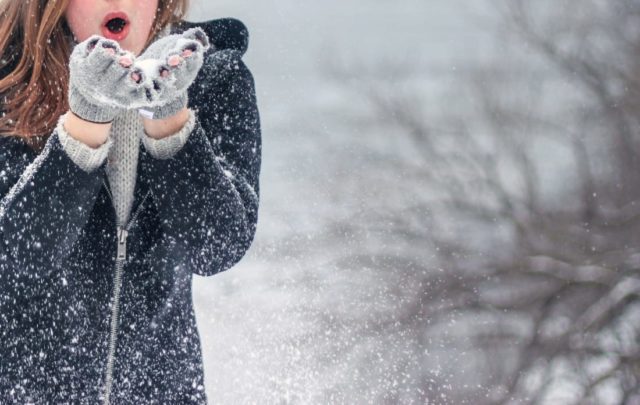 Yesterday we got a new mattress; we upgraded to a king-sized bed. I never wanted a bed that big, I heard the superstition that big beds cause divorces. However, as we get older we have different sleep patterns and find a bit of space prevents one another from waking up. we've found when we sleep at a hotel with a king bed we both sleep through the night. And the once in a blue moon when Emerson has a bad dream and comes to our room… well she's almost my size so it meant one comforting her and one going to the couch. We got a Saatva; full disclosure it's free from the brand but we had already been doing mattress research and it was one of our top picks. It gets great reviews not just from mattresss review sites, but legit places like Consumer Reports and I love that it's made in the USA with organic materials and it doesn't cost a kazillion dollars. I'll be doing a full review very soon and you know me, while I won't ever throw a brand under the bus I will be fully honest and let you know what I think of it. So far all I've done with it is put on sheets and take a power nap but so far it's super comfy and feels so luxe. But we'll sleep on it for a while before we report back.
With a new sized bed it means new bedding, and rearranging the bedroom. It's not like we needed more on our plate, but this bedroom update has been good for us. When life is busy, our bedroom is the last place we give any TLC. No one sees it but us, so it's a hodgepodge of mismatched bed linens, piles of clothes to store until summer, piles of clothes to sell on Poshmark, boxes to open and boxes to return, and dusty knick-knacks on nightstands. It's cozy, but cozy like a cave. We deserve to have a calm, inviting place to sleep so this change is forcing us to do just that. It's like an early holiday gift to ourselves as a couple, but also us individually for our sleep and serenity.
Thank you all for your sweet emails after the past few Weekend Reads. I don't mean to be cryptic, but when you have a public blog and loved ones who desire a private life, not everything can be explained. But this week is better, though there were still some stressful points (hello bad weather causing a fender bender but all parties and now all vehicles are in good shape).
The Best Sales
Through Monday, Sephora has 15% off everything with the promo code BIBONUS. Thing is, you need to be a Sephora Insider. Thing is, being an Insider is free and totally worth it. Sephora has some of the best brands out there, plenty of clean beauty, fragrance, skincare, haircare, tools, and more. With this sale I stocked up on my favorite dry shampoo, eye cream, lip gloss, and tubing mascara.
For those who love brands that aren't available at Sephora, Dermstore may be your place to shop. Through the 22nd they're having up to 25% off most of their brands, including bareMinerals, Caudalie, Weleda, John Masters Organics, Herbivore, Lime Crime, Lipstick Queen, Honest Beauty, Ouidad, Sun Bum, and much much more.
J. Crew has 35% off dressed-up styles for men, women, and kids and 25% off everything else. Use promo code READYTOPARTY. If you can get past the cheesy photo of adults playing a game of Twister on mirrored discs (seriously, what IS that and why did they think that would make us want to shop?), J. Crew has some beautiful looks this season and plenty of dressy dresses that won't cause you to get frostbite. I am a fan of this velvet burnout dress which would work three seasons of the year and still look festive when styled with fleece tights, ankle booties, and a Thermaskin cami underneath. This sale makes the price far nicer.
Last weekend I shared some of my favorite coats from the Nordstrom Fall Sale and styled them with other pieces from the sale. However, the sale isn't just coats and boots and they keep adding additional items to the sale. This link offers all that is on sale for women, in order from newest to oldest so if you have already checked out the sale you can stop when you see familiar items. And if you haven't checked it out yet, I highly recommend it as there's some great wear now looks at amazing prices.
I shared this earlier, but Talbots has a great sale of 30% off dresses, skirts, shoes, accessories, and their RSVP Collection. Their RSVP Collection is the core of my holiday capsule wardrobe so if you've been eyeing that sequined pencil skirt or the velvet-trimmed blazer and matching trousers now is the time to get them. I also wouldn't sleep on this refined crepe blazer and matching pants that looks almost exactly like the one I have from them from last year. And for those looking for comfy yet dressy flats, here you go! Use promo code MINGLE.
My Picks from the Talbots Sale:

Weekend Reads
Your badass woman to admire for the week – Betty Reid Soskin, a 97-year-old park ranger and all around BAMF.
While this piece on Man Repeller about going makeup-free may be interesting, the awesome part is the comment section where there are amazing and intelligent discussions about women, privilege, feminism, and how beauty trends change when they become accessible.
Judith at Style Crone has been one of my favorite bloggers for years; her style continues to wow me. This look is so fresh, it incorporates her love of hats and vintage with some very modern details. I would have NEVER thought of this combination but I positively adore it!
I have a love/hate relationship with my period tracking app. I've tried others and they all leave something to be desired. This piece on Vox explains a major reason why these apps suck.
I must say when I read this piece I immediately sent it to my friend who has her phone font at the largest size. After texting her the article, I proceeded to enlarge the font on my phone as well!
A list of sensible hairstyles for women over 50 (LOL).
This piece on vanlife (those living a boho Instagram-perfect life in a van) is fascinating. I also like how it peeks into the influencer lifestyle… there's a lot of strategy and work behind those effortless-looking #GOALZ photos.
I quit drinking a year ago, here's what happened.
This Week's Reader Question
"I am relatively new to following you and excited to see someone who isn't 5'10' showcasing fabulous clothes! I am 5 feet and about 135 pounds. After my second child, I have more around my midsection than I would like. I always had trouble finding pants that fit me length wise but particularly a great pair of jeans. I don't like having to tailor them bc I like the look of the original hem. Any go-to brand that makes a petite woman look great, or older post you can refer me to? I wear gap right now but would be happy to splurge for the right fit."
A good tailor can keep the original hem and still make them any length you desire. I've had it done many times because often jeans are too low rise when petites or else I don't like the offerings. Here's a tutorial you can use if you're crafty or share with your tailor or seamstress. However, I've found some great brands that offer great jeans:
I've found with almost any pair of jeans, a great fit does require a bit of tailoring. If you have a Nordstrom or Trunk Club near you, any purchase gets free tailoring and they know how to keep the original hem and look of the denim. It can make a big difference; the pair of jeans I had tailored over a year later are still my favorite pair that I reach for more than any other.
For Your Entertainment
I love the voice of Arleigh from Sister Sparrow and the Dirty Birds. I've seen them live and she's phenomenal; I can't figure out why the band hasn't become huge. "Ghost" is a song from their latest album that I catch myself humming and singing all the time.