This article may contain affiliate links; if you click on a shopping link and make a purchase I may receive a commission. As an Amazon Associate, I earn from qualifying purchases.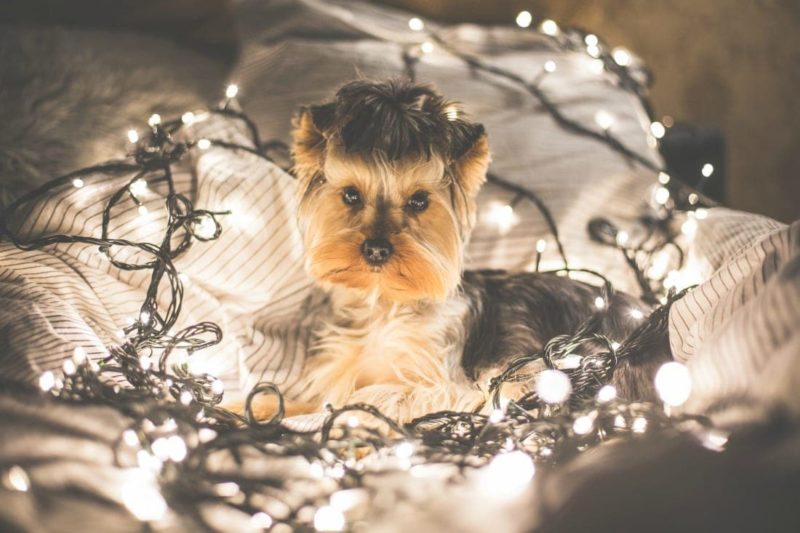 are you putting up your tree this weekend?
Today is Small Business Saturday and I usually celebrate it by offering a gift guide of items made by small businesses.  However, I encourage you to not sit on your laptop today but head out to a brick and mortar establishment in your community.  Whether it's an independent bookstore, a clothing boutique, a craft fair, or even a coffee shop, those in your community need your dollars most.  Want to know where there are small businesses near you?  Click this link to use a map created by American Express to help you #ShopSmall this season. I also made a widget at the bottom of the post of some items from small US-based online businesses that I think are great (I think I need this mug!). And feel free to use the comment field on this post to share your own independent small business; your product may be the perfect gift for another reader!
Weekend Reads
I really enjoyed this piece about women who have found fulfillment outside their job. We live in a time when there are quotes all over social media saying if you do what you love you won't work a day in your life, don't quit your daydream, and keep hustling. It seems every other person is creating a new business or quitting their day job to pursue their passion (myself included). But that's neither realistic or desirable for all and there's nothing wrong with that.
Three cheers for Cards Against Humanity!
I found the best burger in America and then I killed it.  A facinating look at what happens when a small business goes viral.
Researchers discovered a new kind of organism that's so different from other living things that it doesn't fit into any kingdom used to classify known organisms.
Researchers also found that growing up surrounded by books is good for you.
I love love love my friend Winona's writing and her recent piece is so beautiful I've read it three times.
"This is what women walk around with, all day, every day. These are the stories replaying in women's heads, stories of rape and harassment and lechery and violence and condescension and the understanding that our lives do not belong to us. That we are object, never subject. In board rooms and classrooms and at childcare. And no one is safe: not a janitor nor a CEO." On 'romantic' pop songs that are anything but.
Cornell University is opening an exhibit celebrating the clothing of 'empowered' women.
Feel that the California wildfires are too far from you to make an impact? Think again. And also think there are tens of thousands of homes that have been burned to the ground, dozens who have died from the Camp Fire, and many who are still missing.  Click this link to understand how the fire happened and what you can do to help.
Speaking of devastation in the US, communities are still reeling from Hurricane Michael. Friend and fellow style blogger Nickie Taylor lives in Panama Beach, Florida and lost almost everything in the storm. Instead of mourning her loss, she started a Go Fund Me to buy gifts for the children in the community so they can help the community have a Christmas.  If you have a little money and room in your heart, do consider donating. I know Nickie, and know that this money will go to exactly what she proposes on the site.
This Week's Reader Question
Tis the weekend for online shopping so I wanted to use this section to educate you on affiliate links.  Whether you're visiting your favorite blog, swiping up on an Instagram Story, or even perusing the Wall Street Journal, if you come across a link to an online retailer, 99.9% of the time it is an affiliate link.  Click on that link, make a purchase, and that site will receive a commission of anywhere from 3-30% of the sale.  It doesn't even have to be a purchase of the item linked.  If I link to a sweater and you don't like it but buy a pair of shoes and a dress instead, I'll make a commission off that dress and pair of shoes. Heck, if you click and don't like anything but had stuff already in your virtual shopping cart and buy those, I will still (usually) make a commision.
Affiliate links work with cookies; when you click on the link a cookie is on your device.  On iPhones, those cookies last just a few minutes; on laptops and desktops those cookies can last up to a month.  So if you click on a link to a sweater on your laptop, don't buy anything, but two weeks later come back to that retailer and do some shopping, that site that recommended the sweater will get the sale.  Now, if you click on a link on a different site for that same retailer, that second site will get the commission (last click wins). This is why bloggers will keep linking and recommending, hoping they'll entice you enough to click and immediately buy. The best way to support your favorite blogger or website is to click on their links to make your purchases this season.  With magazines on their way out (RIP Glamour), blogs are the new way to learn about products and trends. Clicking on our links is the equivalent to subscribing to a magazine; it's what we need to keep the lights on (pay for hosting, have the time to create the content, etc.). I speak for all online content creators in thanking you for supporting us, and giving us feedback on ways to make our sites better for you.
As always, if you have any questions about the business of blogging, ask.  I strive to be transparent and to help you be an informed consumer.
For Your Entertainment
With studies saying holiday music can be bad for your mental health, here's some non-seasona music for your ears. I love a music video that's full of fun fashion and the latest from Ellie Goulding featuring Swae Lee has lots of pretty clothes in pretty locations. The song is also catchy pop that you'll likely catch yourself humming when in line at Target.
Shop My Picks for Small Online Businesses: