This article may contain affiliate links; if you click on a shopping link and make a purchase I may receive a commission. As an Amazon Associate, I earn from qualifying purchases.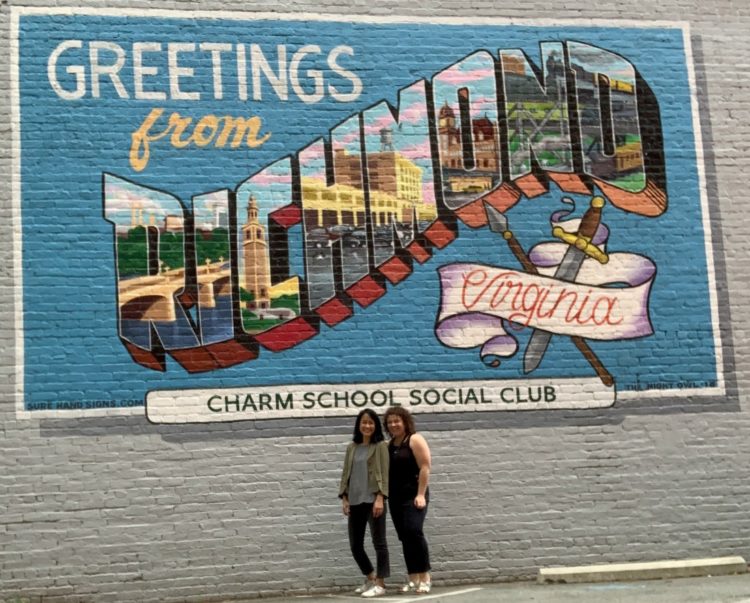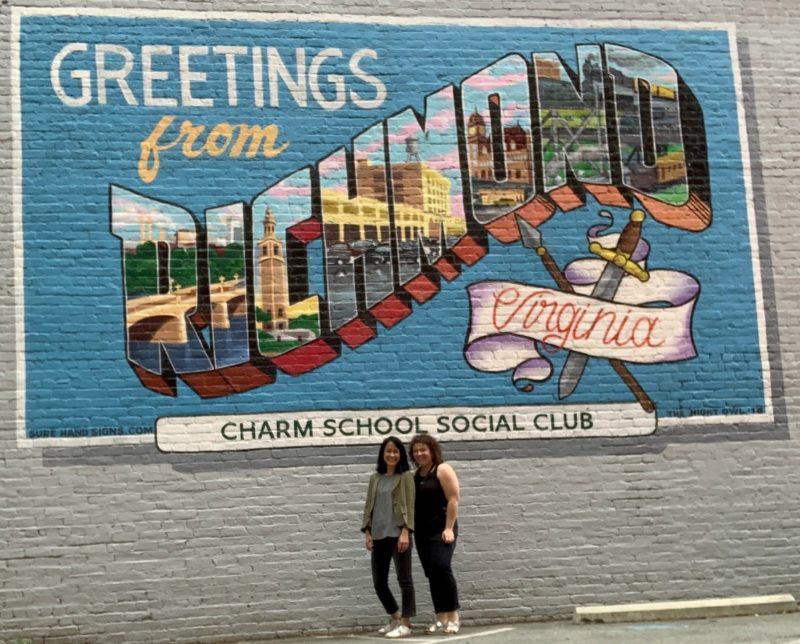 This is a much-belated post, but do not think the delay has anything to do with the awesomeness that is Richmond, Virginia. I had the pleasure of spending a weekend in this city earlier this year and had such a great time I look forward to returning. I shared previously my Rebelle Conference review, which was the reason I went to Richmond. but that isn't all I did while I visited.
Only a two-hour drive from Washington DC, Richmond is a great destination for a weekend getaway. The capital of Virginia, Richmond is one of the oldest cities in the United States, rich with history but also a vibrant arts scene, full of award-winning restaurants, amazing shopping, and some of the coolest hotels. My friend Rosana and I chose to head out just after rush hour on a Thursday and encountered very little traffic on our trip. It also took less than a half a tank of gas to get there. We purposefully arrived early before our hotel check-in time to enjoy the city. We were able to find a public parking lot right off of Broad Street that cost only a couple of dollars for a whole day's stay.
Thursday: Where to Shop in Richmond
Broad Street is a great place to start when shopping in Richmond. It's a charming street with an eclectic mix of shops, dining, hotels, music, and more. It really shows how Richmond is constantly developing as there were stores with their original 1950's signage and brand new modern establishments next door to one another.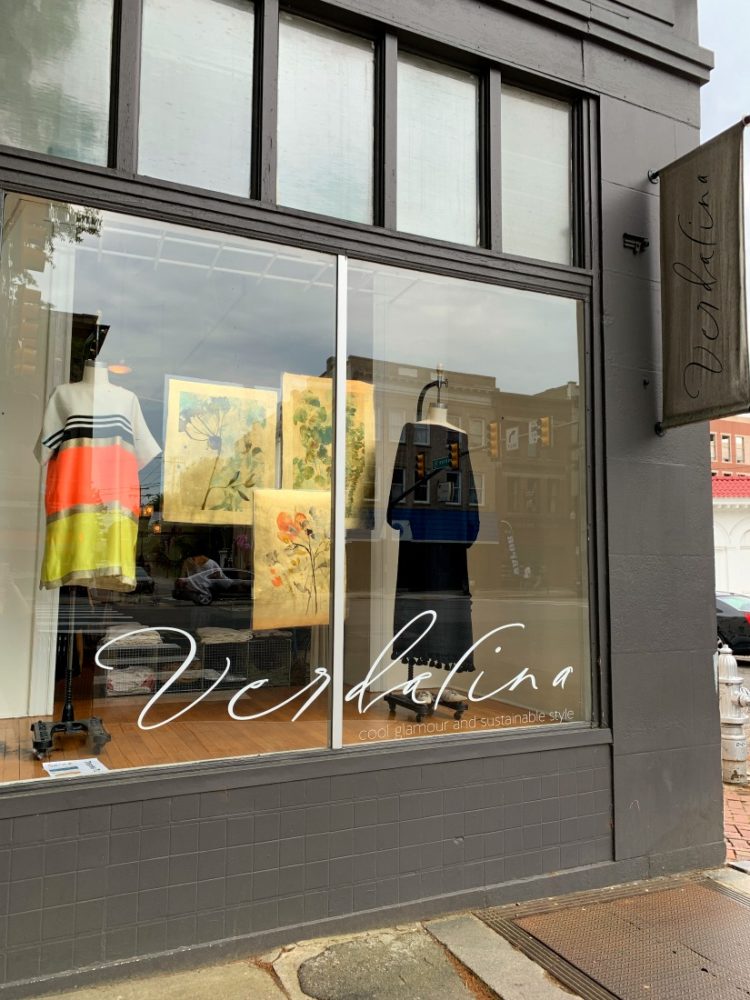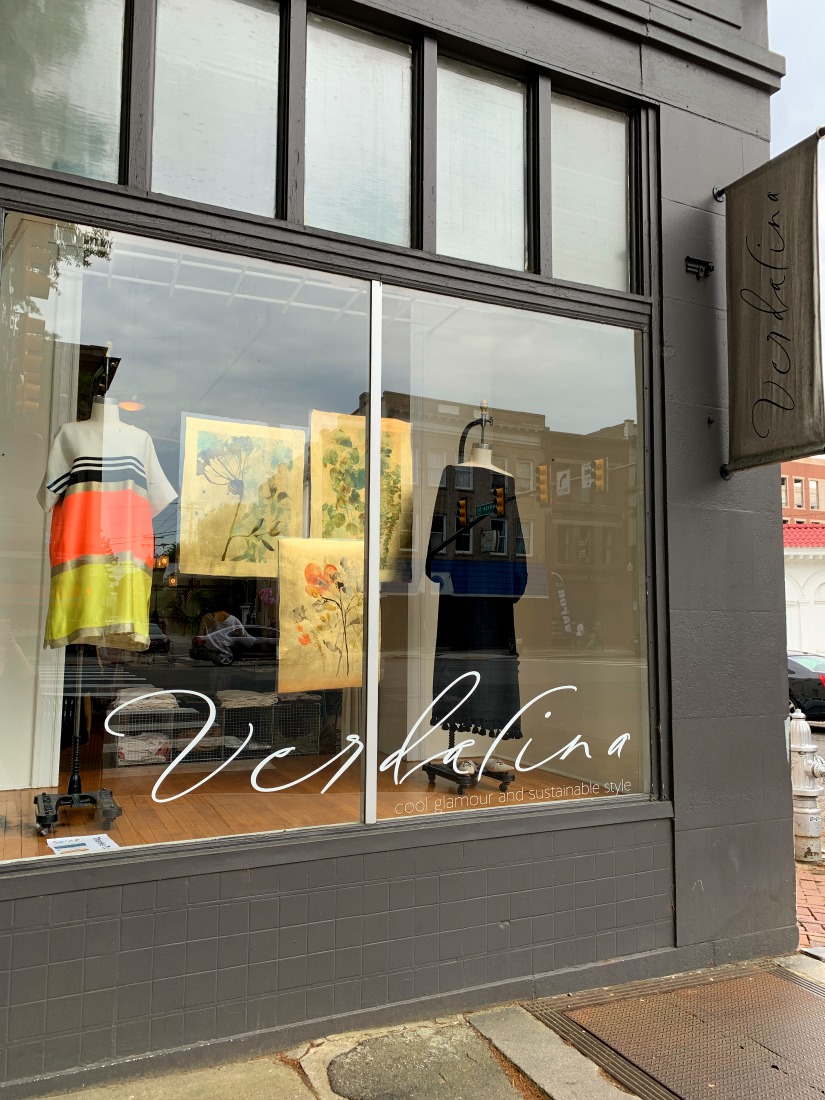 We visited Verdalina on Broad Street which carried chic designers like Mara Hoffman and Ulla Johnson. It's an airy and welcoming boutique and I was excited to see that Verdalina has a mix of straight and plus sizes. The curation was on point – I wanted almost everything in there and loved how easy it was to shop and how the owner offered assistance but didn't breathe down our necks.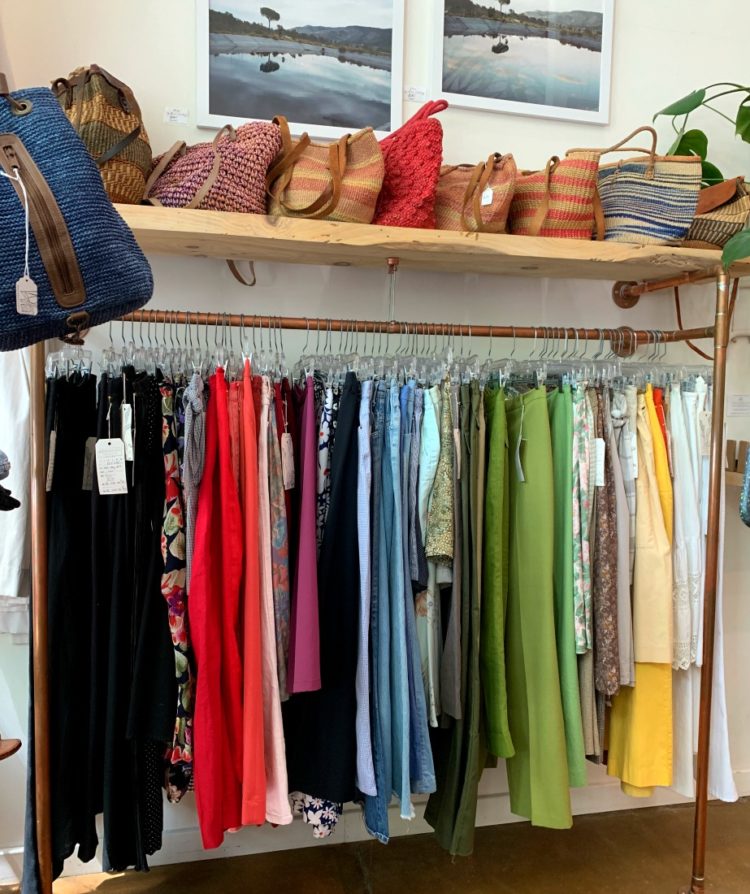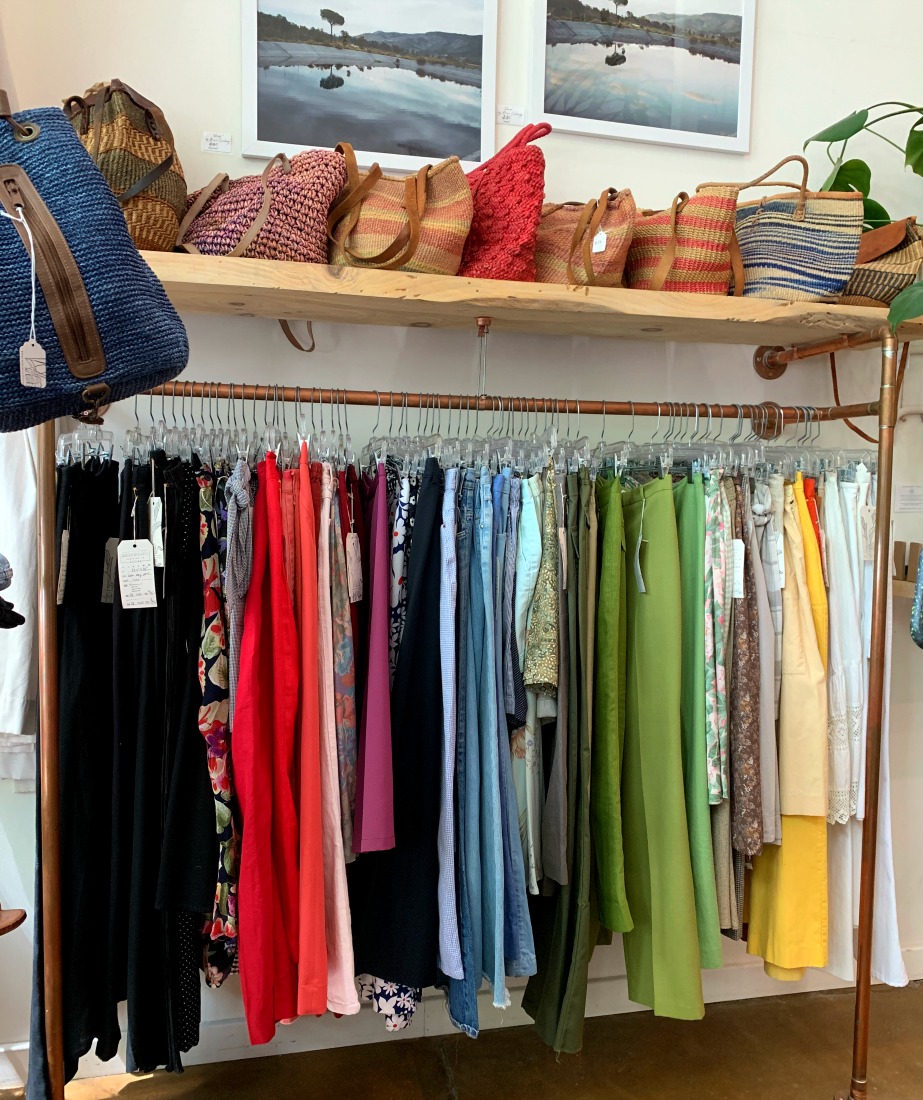 I was impressed by the collection at Rosewood, another boutique on Broad Street that was a mix of vintage and carefully chosen vintage-inspired pieces in a good range of sizes merchandised by color leaving rainbows of fashion around the light-filled shop.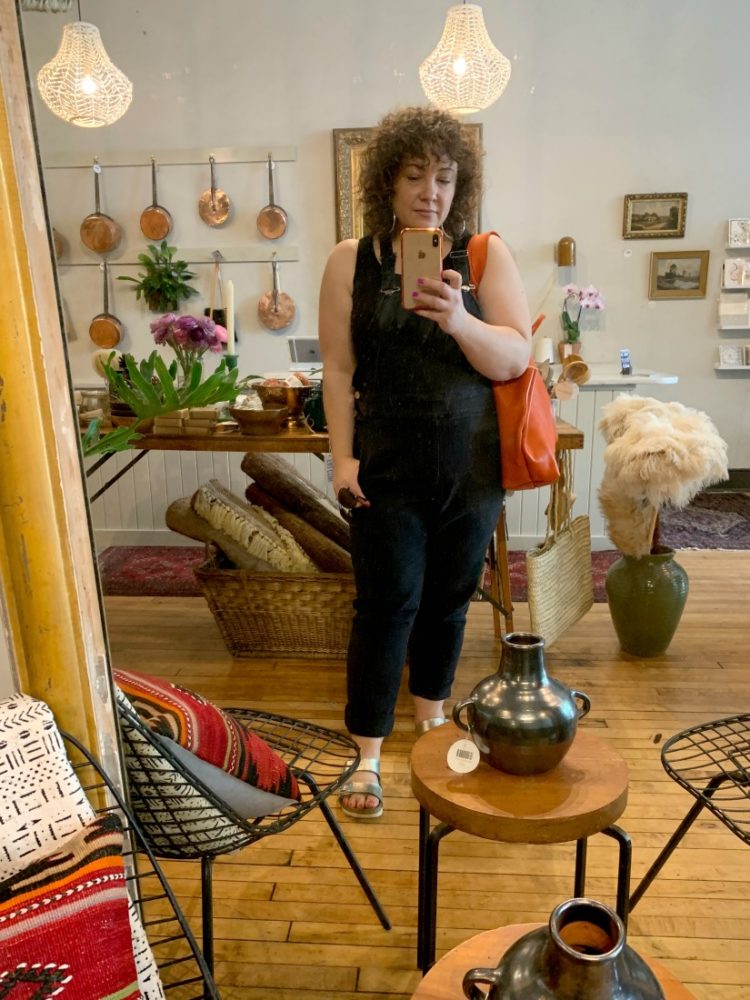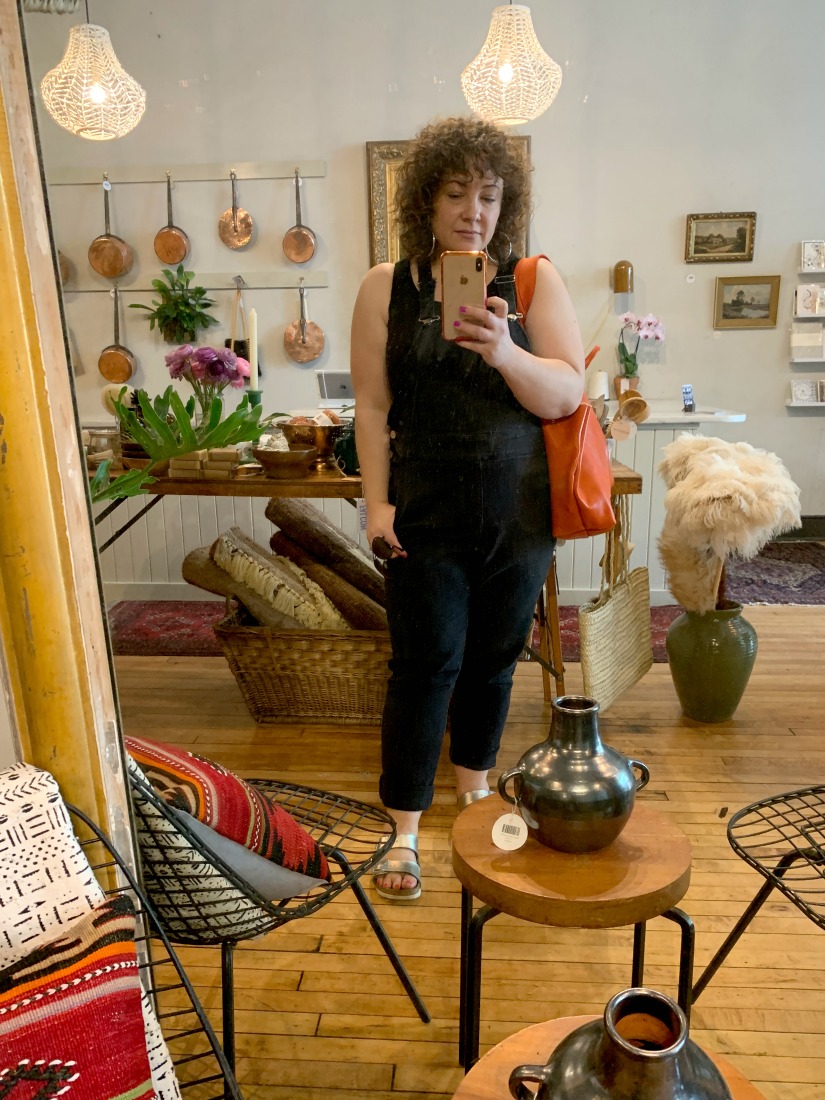 I wanted to move into Someday, a plant, textiles, home, and vintage store that had the best vibe and styling. Everything was so unique and beautiful and full of personality. In fact, that is where I took my outfit selfie above. For those wondering, the overalls are from Universal Standard (this style no longer available but their new overalls fit the same), the shoes are Birkenstock, the bag Clare V., and the earrings Jenny Bird.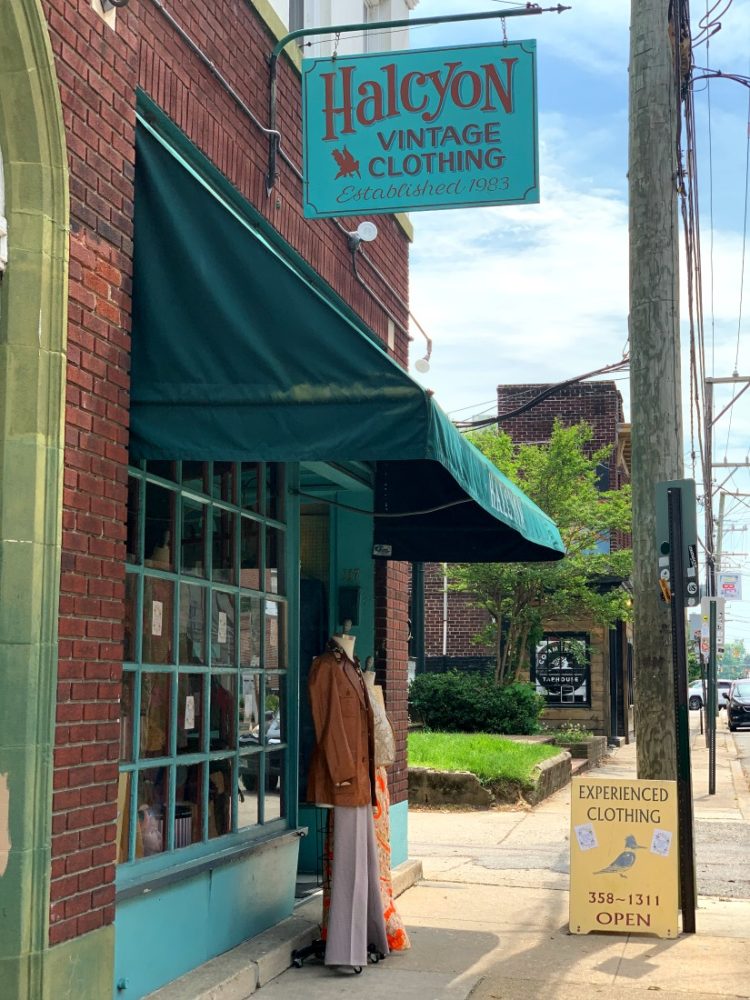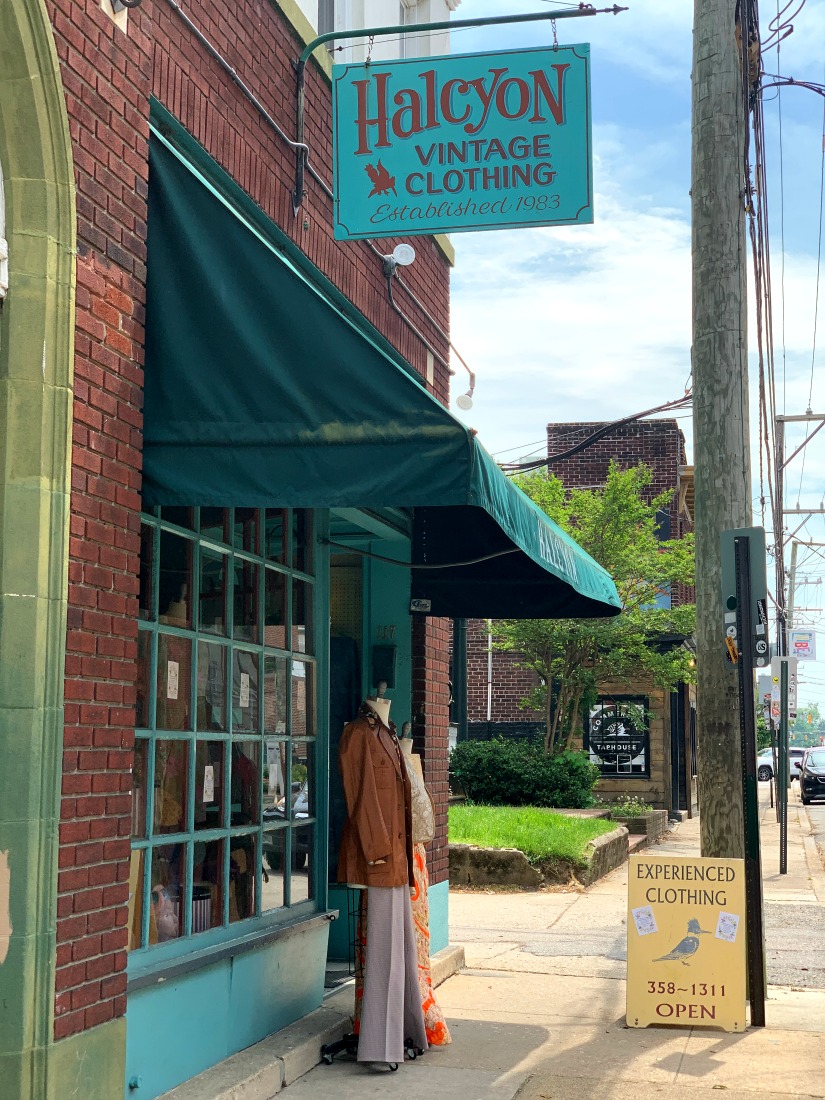 My friend Dani said if I go to Richmond, I HAD to visit Halcyon Vintage. It's not on Broad Street but just a short drive away in the Fan District with plenty of free street parking. The drive was worth it; Halcyon had an amazing selection of vintage clothing, shoes, jewelry, and accessories for men and women. And unlike many vintage stores, there was a great size range and I found several pieces to try on. The staff was super friendly and helpful. I ended up leaving with a vintage Levi's denim vest for my husband (though don't be surprised if I borrow it for myself) and a poodle skirt for me. The poodle skirt was handmade, possibly for a costume but it was so fun and such a great price I had to get it. Don't be surprised to see me rocking it for Halloween or the next theme party I attend! And if you visit Halcyon, stay to check out The Fan. Located on the edge of the VCU campus, it's said to be the largest intact Victorian neighborhood full of stately historic homes, cute boutiques, cafes, and just great for walking with an iced coffee.
The Quirk Hotel: Where to Stay in Richmond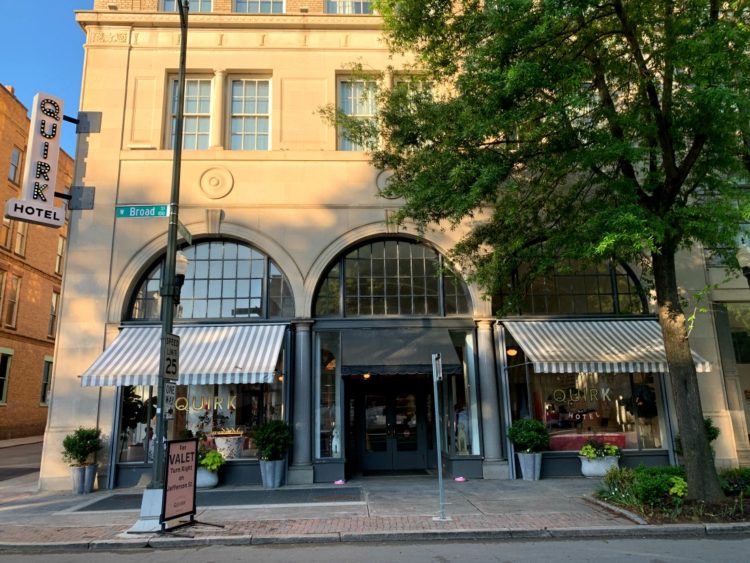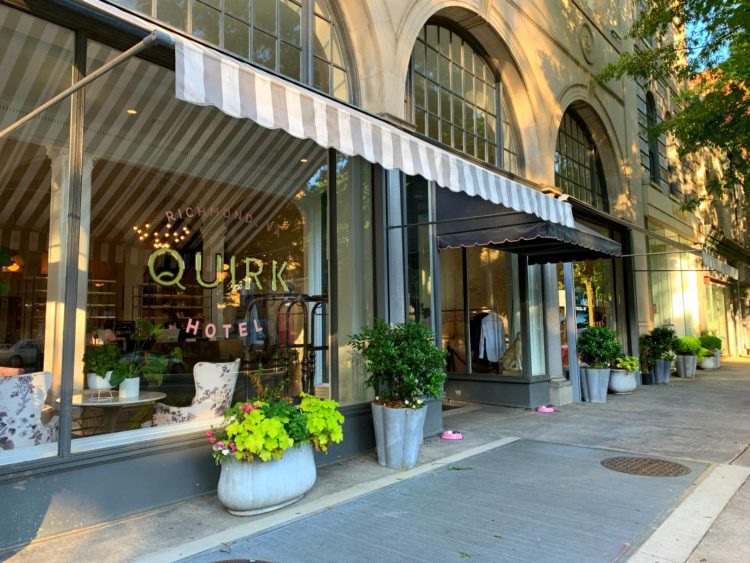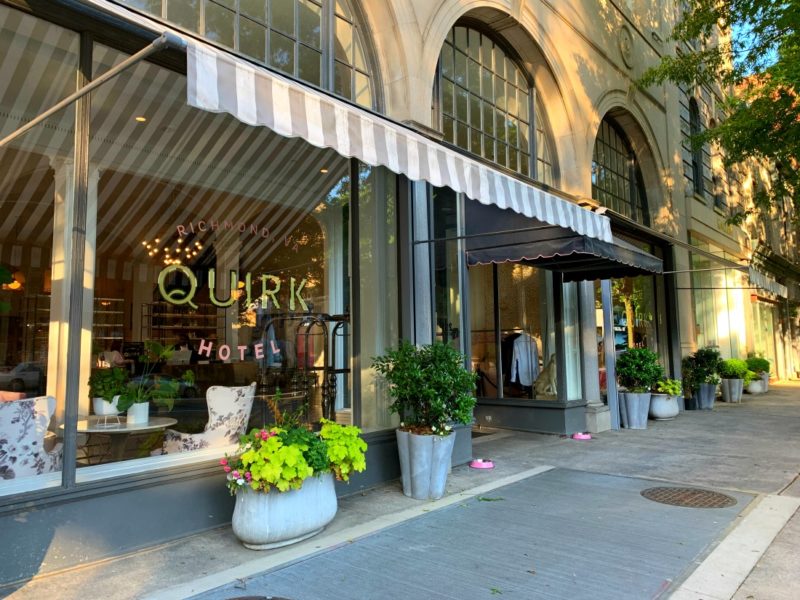 The City of Richmond was kind enough to partner with The Quirk Hotel and provide us with a room for two nights. The Quirk is one of the most charming hotels I've stayed in. Beautifully styled with a theme of pink with touches of gray, it was so beautiful and all the staff was super friendly.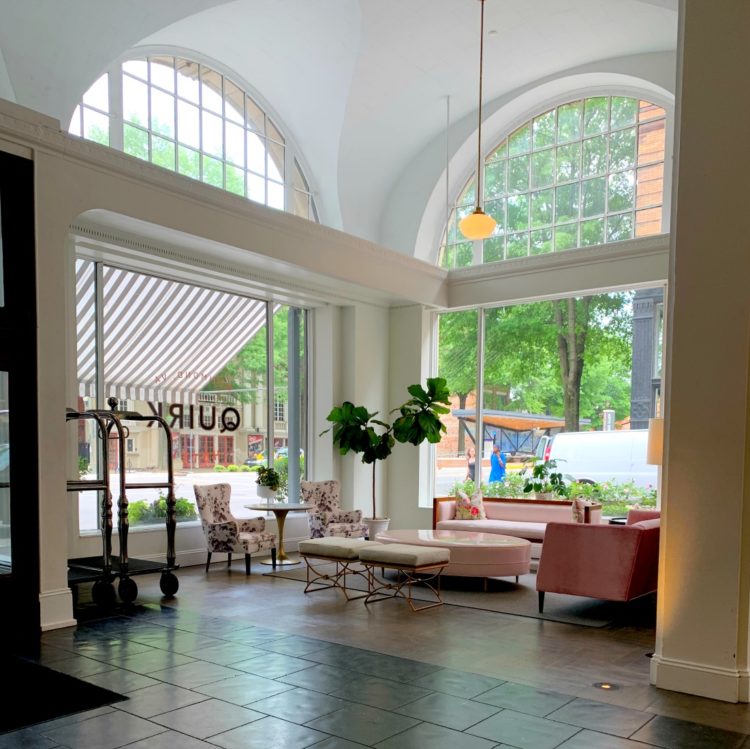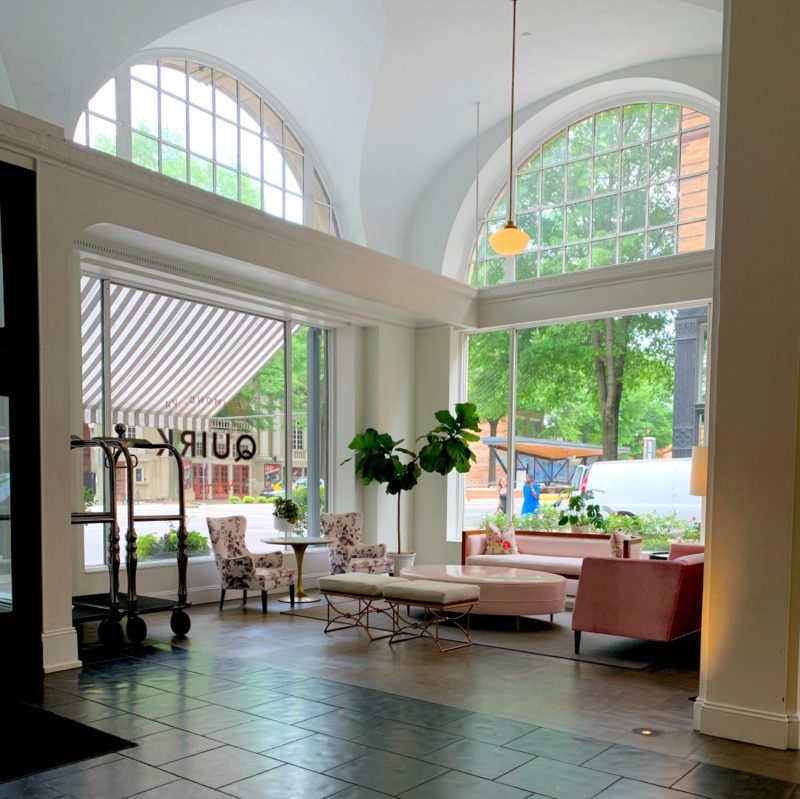 The Quirk Hotel is a destination in itself with a rooftop bar, a highly-rated restaurant, a gallery, gift shop, coffee bar, courtyard, and beautiful lobby where you can chat with friends or just sit and watch the world go by.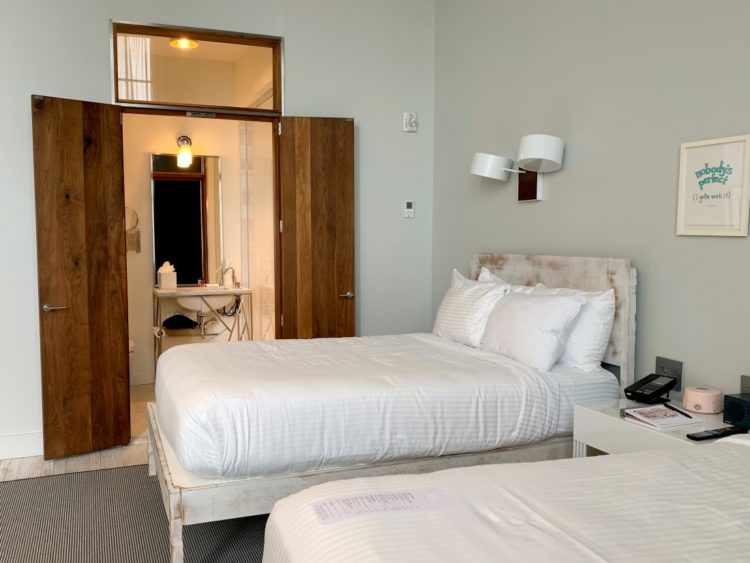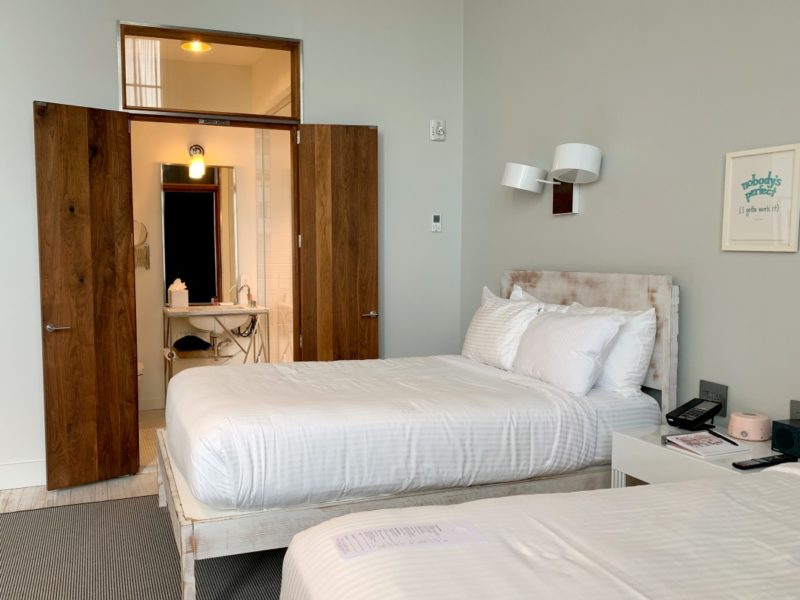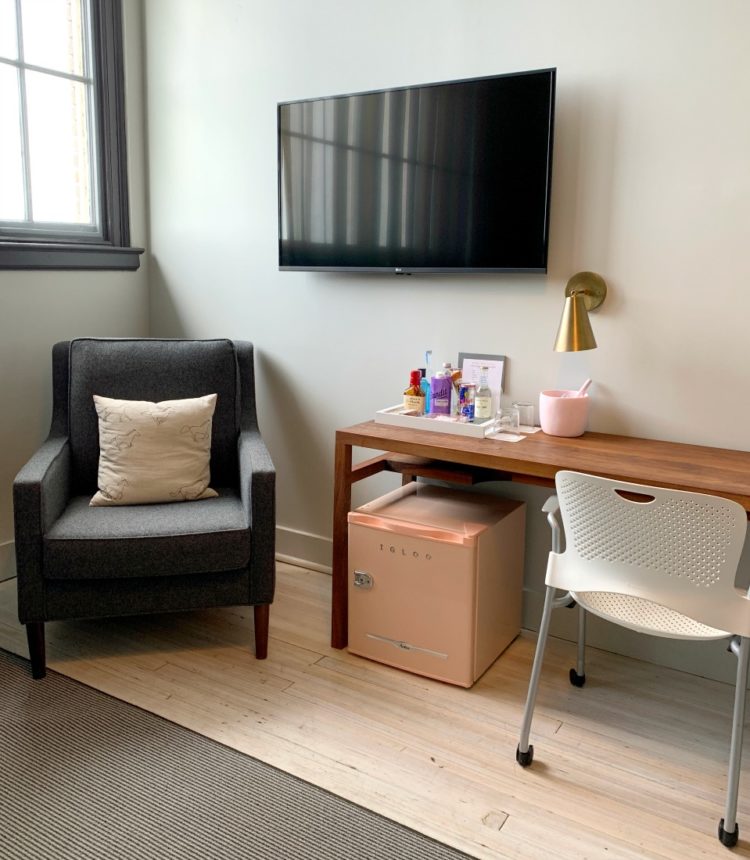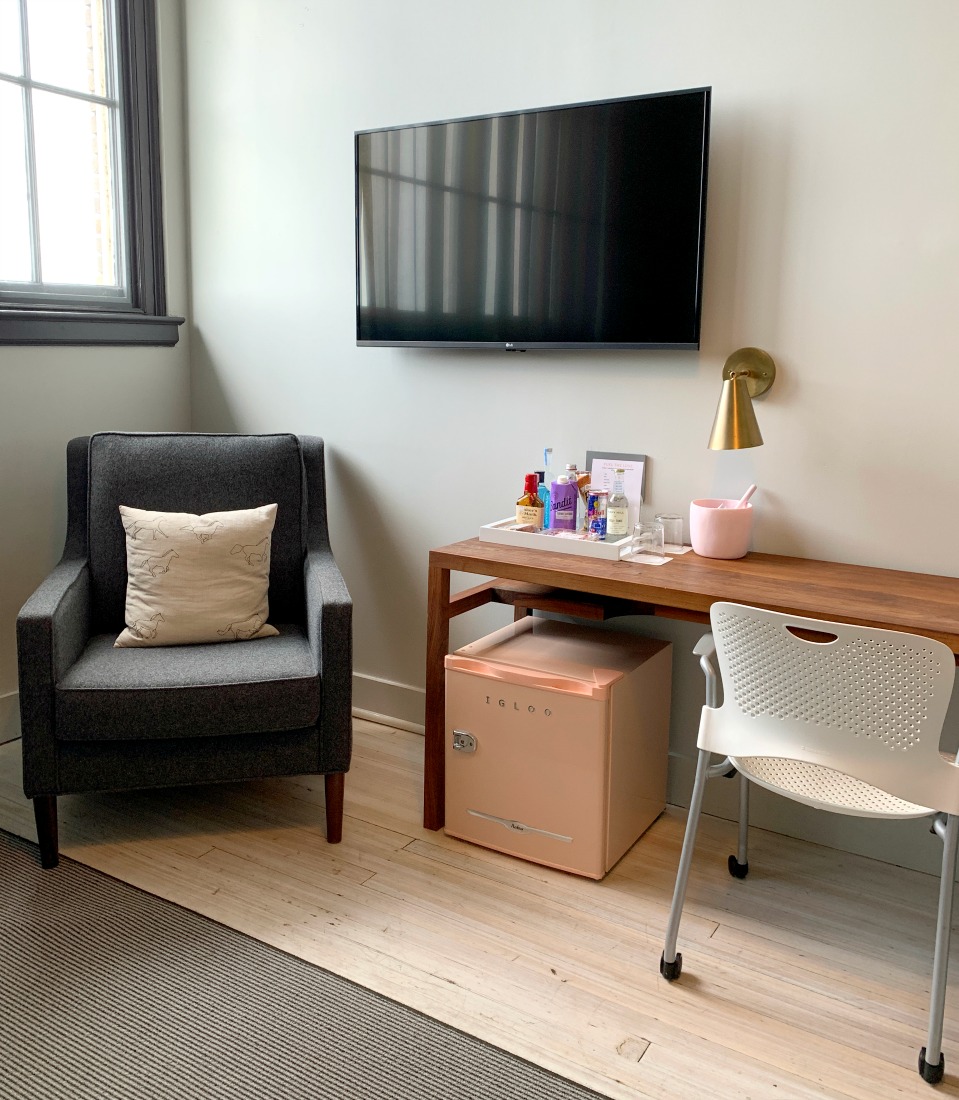 The rooms are clean with high ceilings and modern appointments like a mini fridge (in signature Quirk pink), sound machine, coffee maker, and plenty of outlets and USB ports.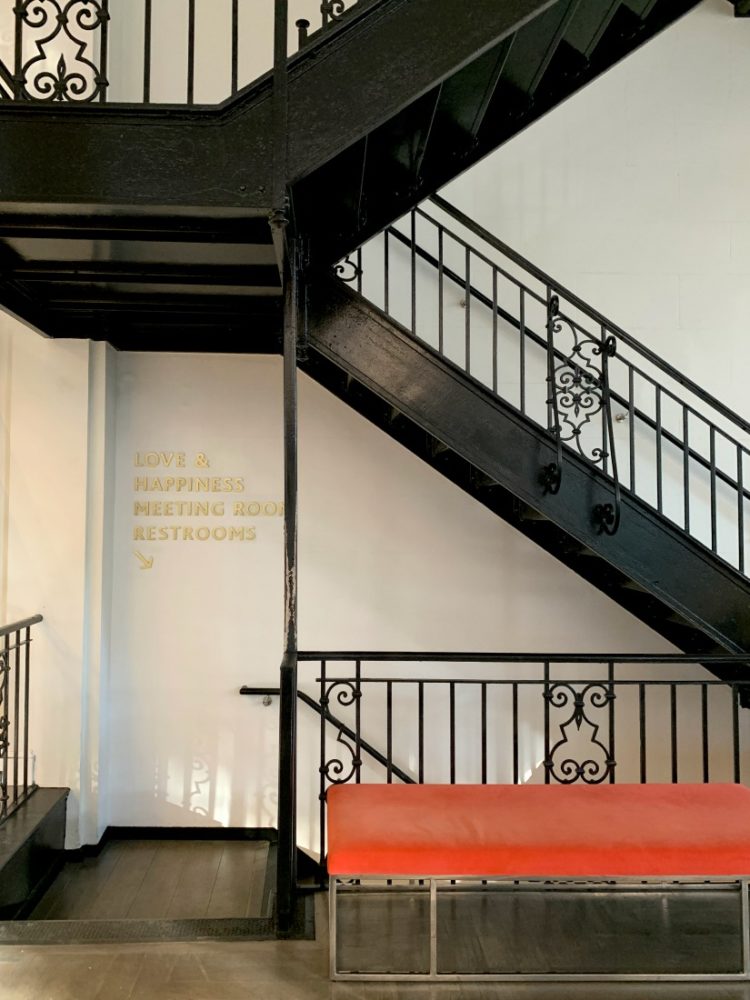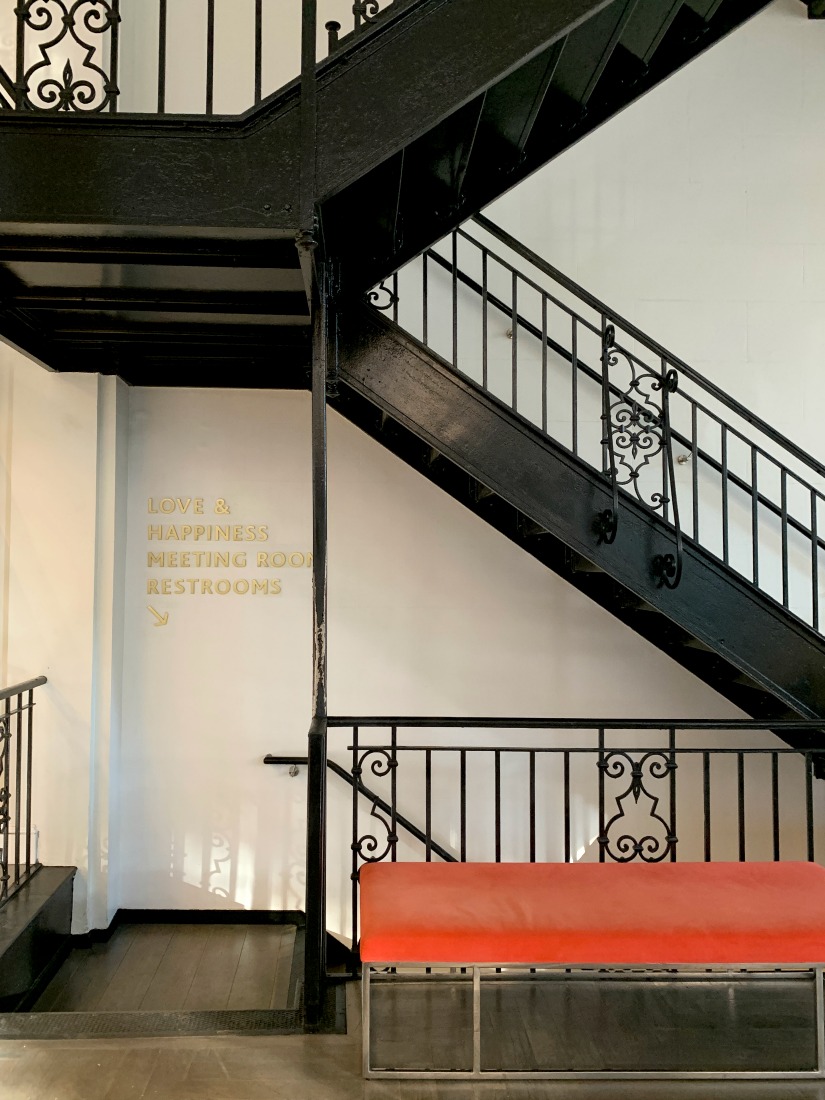 The hotel has room service, a fitness center, the restaurant serves all meals of the day, and they offer a shuttle to get to nearby destinations. The hotel is also pet-friendly, they even had pink water bowls outside the front door for dogs!
Where We Ate in Richmond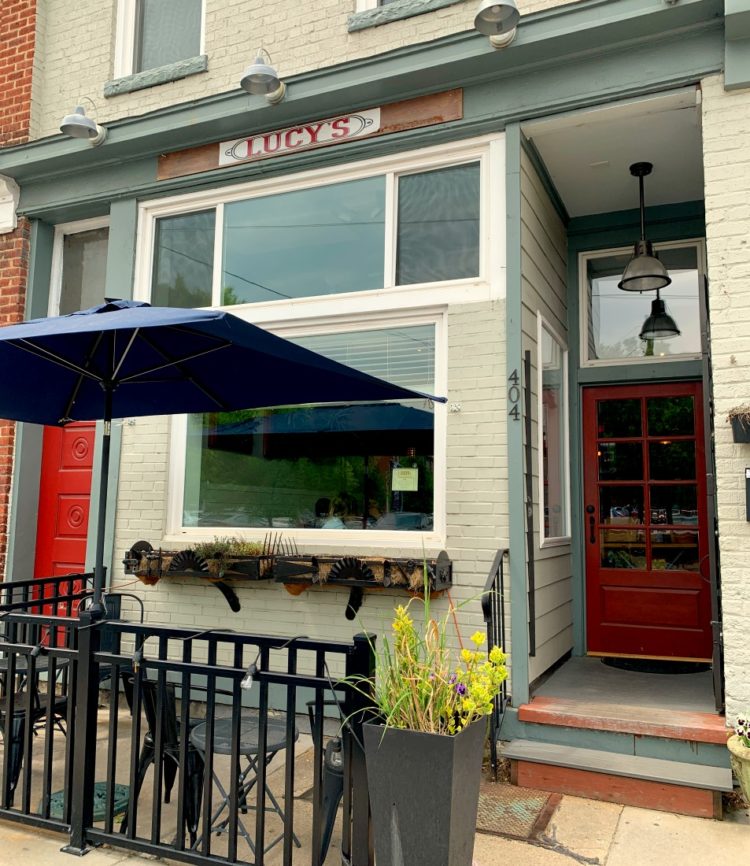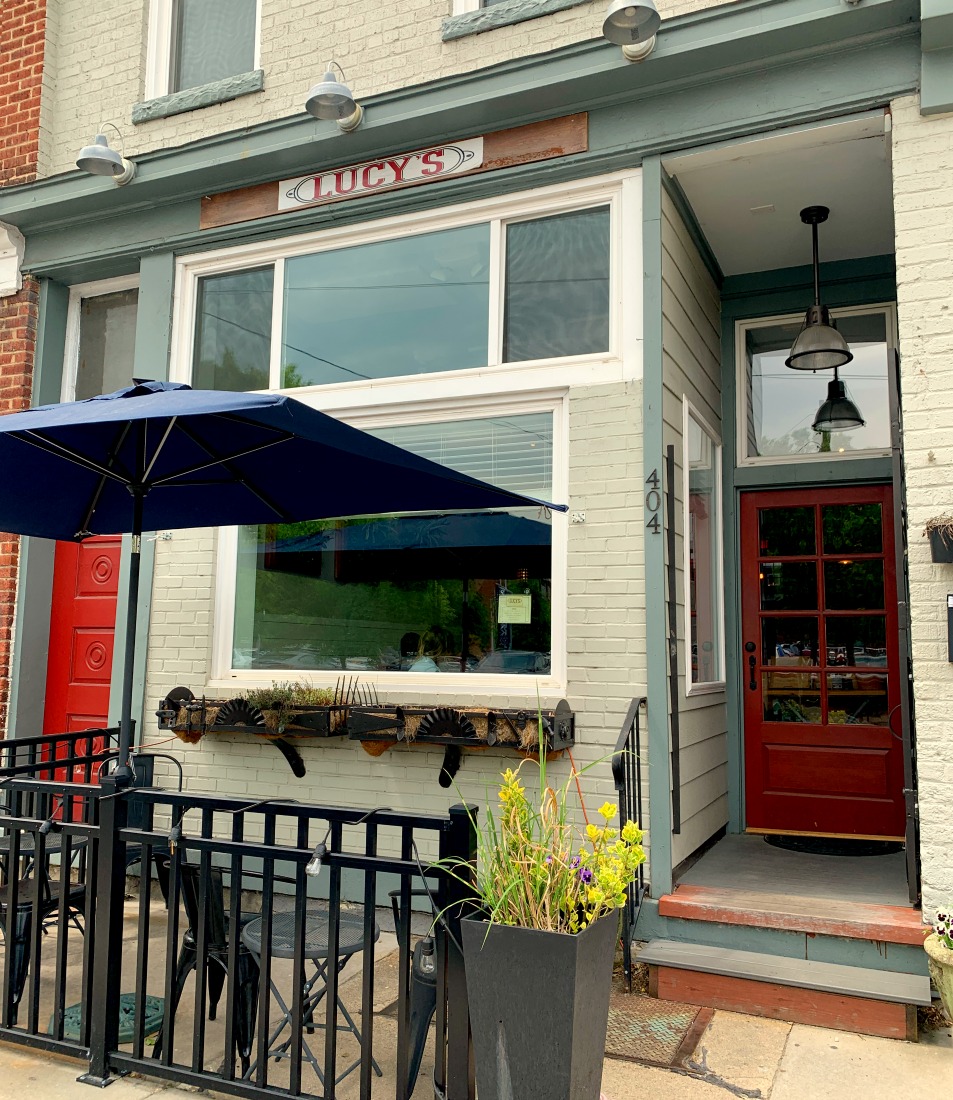 We received so many recommendations on where to eat in Richmond and ended up at Lucy's Restaurant for lunch on Thursday. It wasn't too busy and had a relaxed and charming vibe with indoor and outdoor seating. They had a great lunch menu with several salads, sandwiches, and entrees plus daily specials. I had the Cuban sandwich special and it was fantastic. Thursday night we dined at the conference event (read about my experience at RebelleCon).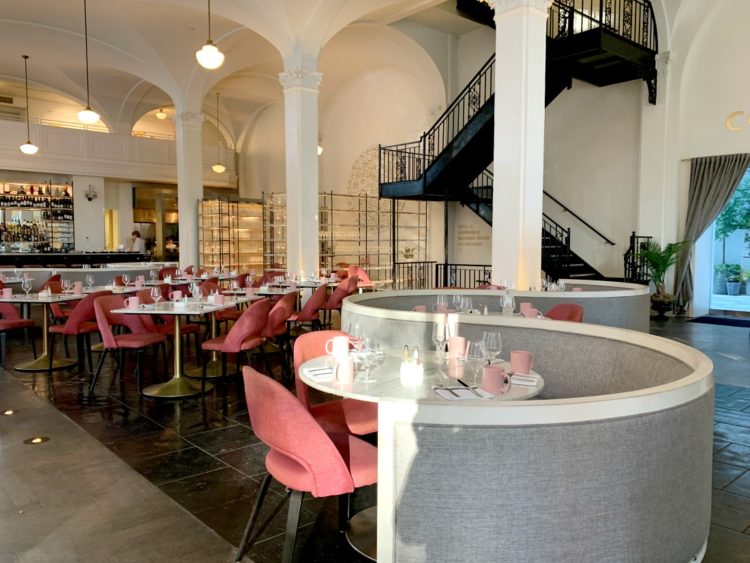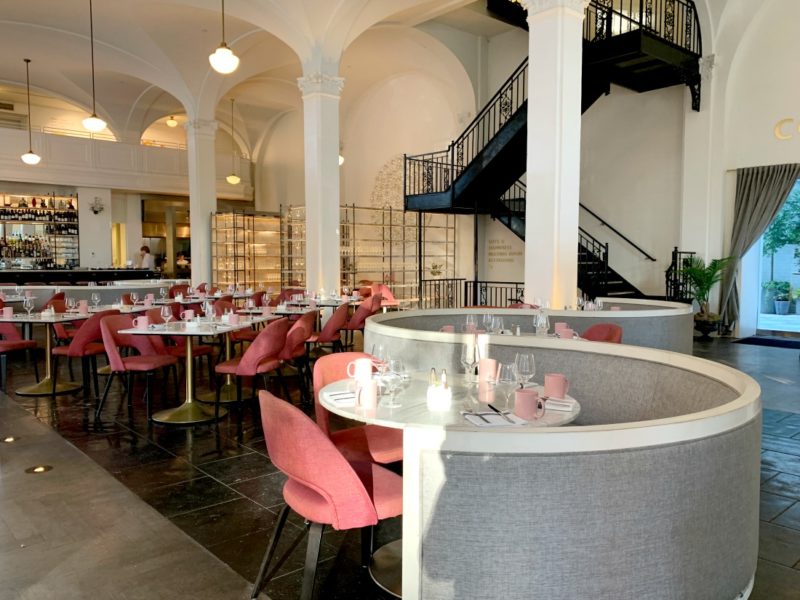 Friday and Saturday morning we enjoyed breakfast in the lobby of The Quirk Hotel at their restaurant Maple & Pine. I highly recommend the lox and bagel which goes way beyond the smoked salmon you're familiar with. With an amazing dill and lemon infused cream cheese and plenty of toppings, it was a beautiful mix of textures and flavors. We also enjoyed their omelets of the day and the never-ending coffee in signature Quirk Pink mugs. Great service, beautiful atmosphere, and neither morning were too busy to get a great seat.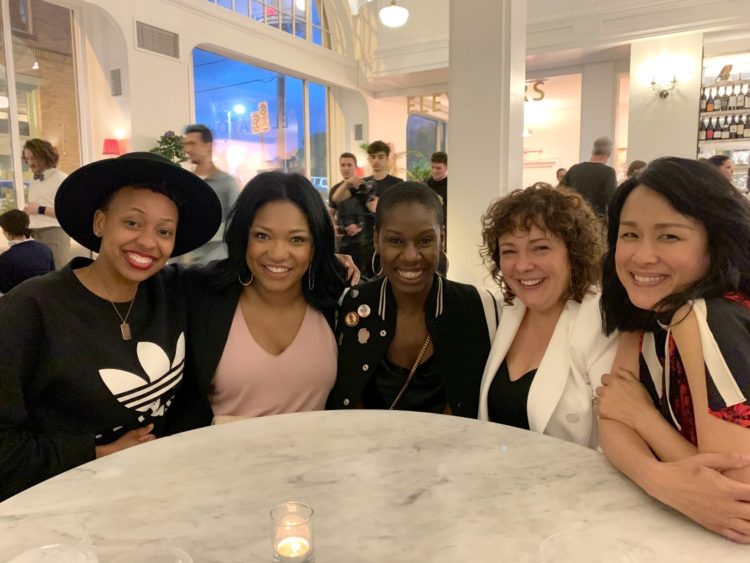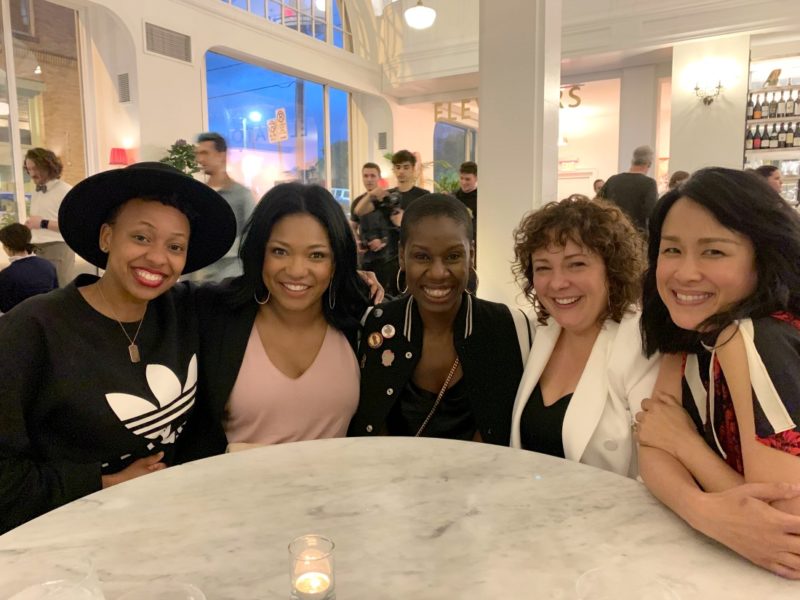 We knew we wanted to eat at one of Richmond's amazing restaurants Friday night but it was Richmond Restaurant Week and I struggled to find a reservation that worked with our schedule. We booked one and at Rebelle when we told people where we were eating locals were like, "oh, that place is… okay." No point in having just okay. When our friend Tashira and her family said they were having dinner at The Quirk's Maple & Pine we asked if we could join them. Good call. Not only is The Quirk a cute hotel, but their restaurant is also amazing. They too were participating in Restaurant Week and had a three-course menu that had so many delicious-sounding options we struggled with what to choose. Each of us was thrilled with what we got! we bumped into our friend Angelica and also saw several speakers from RebelleCon sitting at other tables. The evening vibe is quite different from the morning; it has a lounge-like feel with the round banquettes, dimmed lighting, and music. I think it was a perfect decision!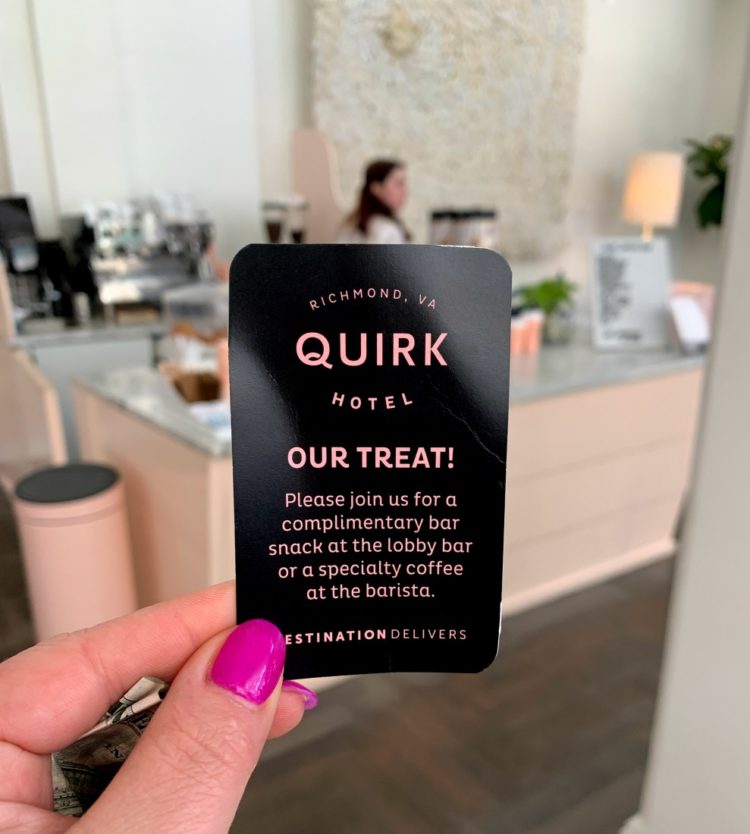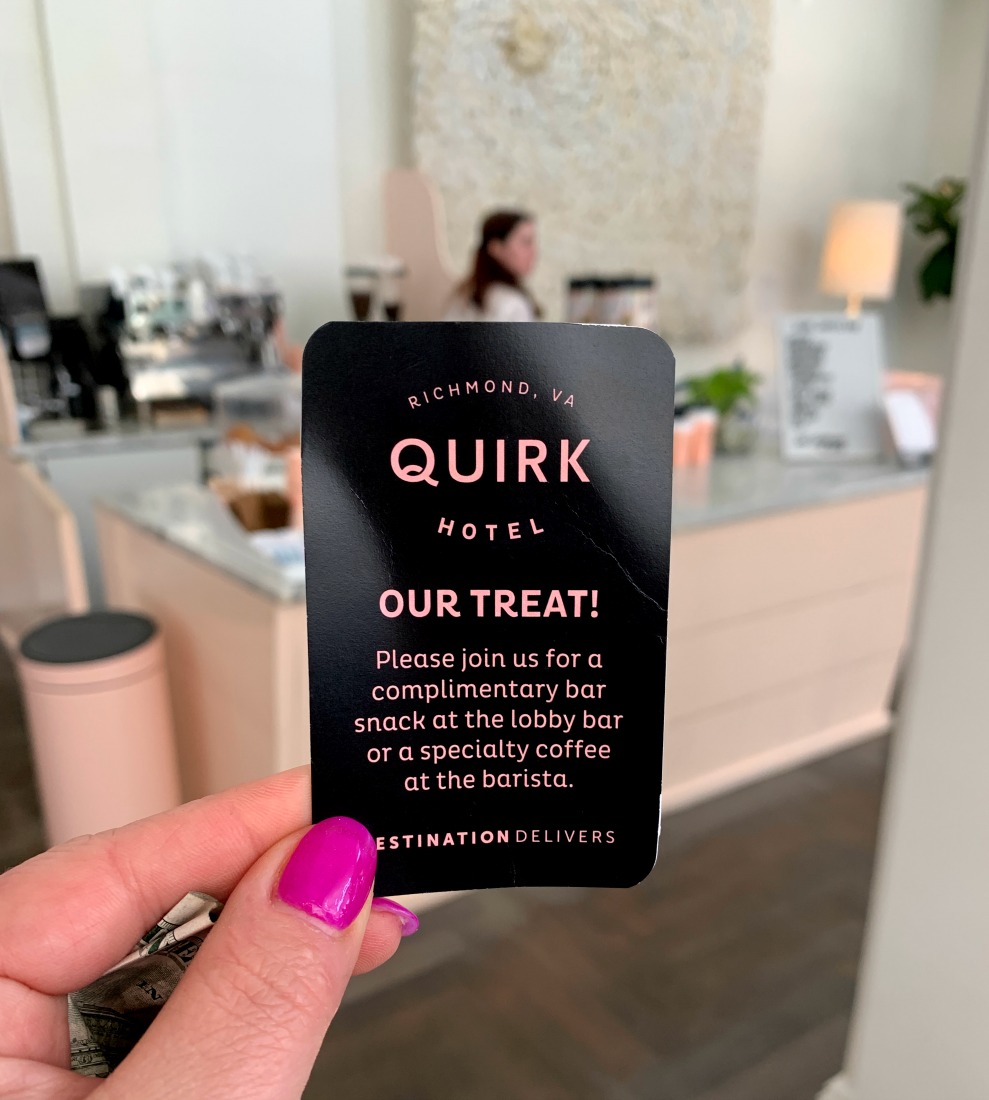 Our last morning in Richmond, Rosana and I took advantage of the free drink passes we received from The Quirk Hotel and grabbed iced lattes from their coffee shop in their lobby for the drive home.
Our Weekend in Richmond, Virginia
Our weekend getaway to Richmond, Virginia ended too soon. While we got to explore some of the city, the goal of the weekend was the conference. I hope to have another trip soon to Richmond where I can experience more that the city has to offer. If you live in or are familiar with Richmond, Virginia, please provide some recommendations of what to do, see, and where to eat in the city in the comments so I can prepare for my next visit. And a thank you to the Richmond Tourism and The Quirk for covering our hotel stay, we had an amazing time!