This article may contain affiliate links; if you click on a shopping link and make a purchase I may receive a commission. As an Amazon Associate, I earn from qualifying purchases. 
I'm trying to be extremely careful with what I purchase this fall; this year has taught me I can live on less and there's some pretty spectacular items already in my closet. But I do see some holes, and I'm trying to purchase higher quality and more timeless pieces to fit those wardrobe gaps. Some of the things I have purchased recently, and if applicable, the deals going on at those stores:

If you follow me on Facebook (and you should, lots of conversations going on there and different content), you know I recently purchased this cashmere poncho from Ann Taylor. I got the Dark Sky (a rich navy) in L/XL and I love it so much I wish it was already cold enough to wear it. The neckline is big so you can have it off the shoulder, boatneck, or ruched as seen on the model. It's elegant to wear to work with a crisp white shirt and gray trousers, or on the weekend with a long-sleeved striped tee, jeans, and tall boots. While it's not cheap, it's a piece that won't go out of style and will work no matter my size or personal style.
Ann Taylor this weekend is offering 50% off full price dresses and skirts, an additional 40% off sale items, and buy one get one 50% off select camis and tanks (no coupon needed).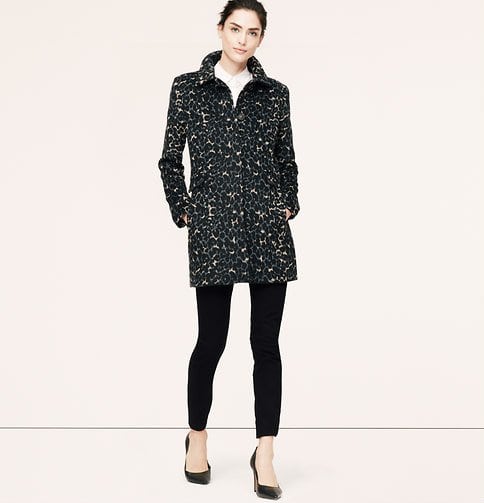 From LOFT I purchased their Snow Leopard Print Car Coat; it arrived Friday evening and it's amazing.  The texture is fuzzy, like felted wool and faux fur blended together and tightly woven so it will provide warmth the cooler days of fall and less blustery days of winter.  I bought a Large Petite and it fits perfectly, nips in at the back right where it should, shoulders at the right place, sleeves right length, can comfortably button over a lightweight sweatshirt but also looks smart unbuttoned.  It looks smart with trousers and jeans, but I also thought it worked with a dress.  The pictures make it look just cream, gray, and black but there's a hint of blue in the print that makes me love it even more.
LOFT is having 40% off all merchandise with the code FALLSTYLE but don't delay because this fab deal ends September 13.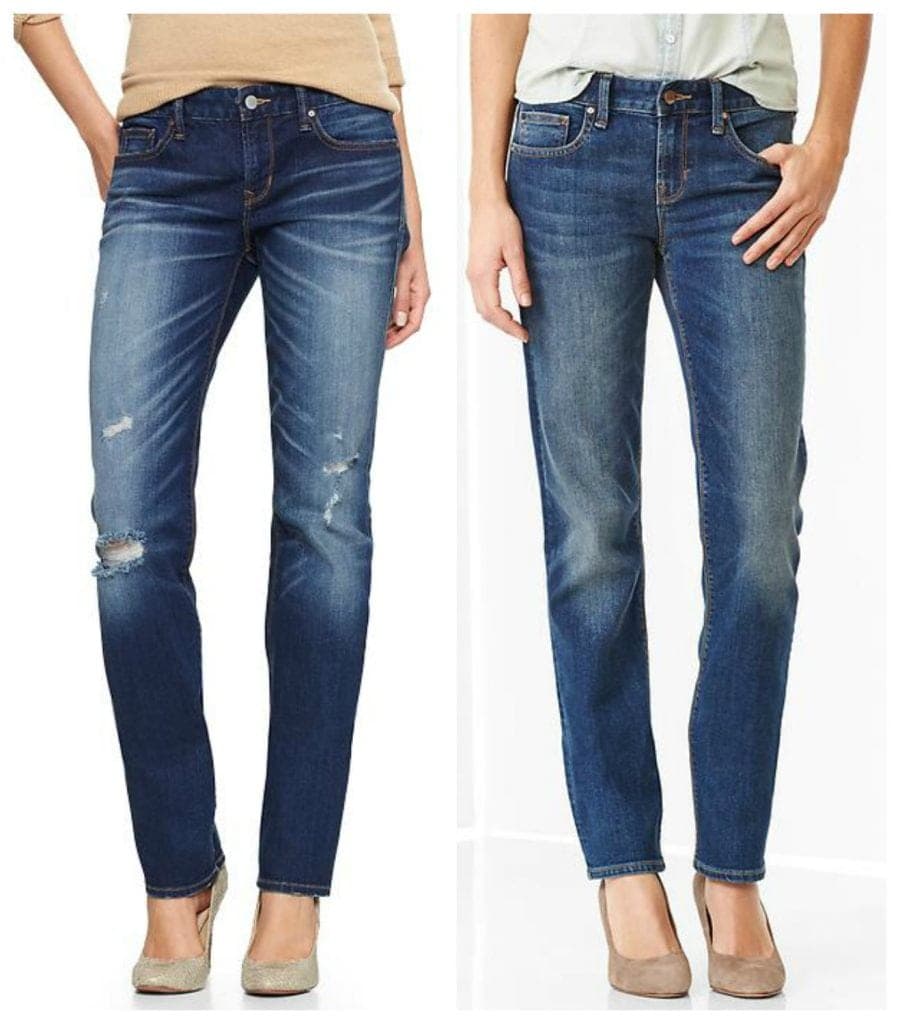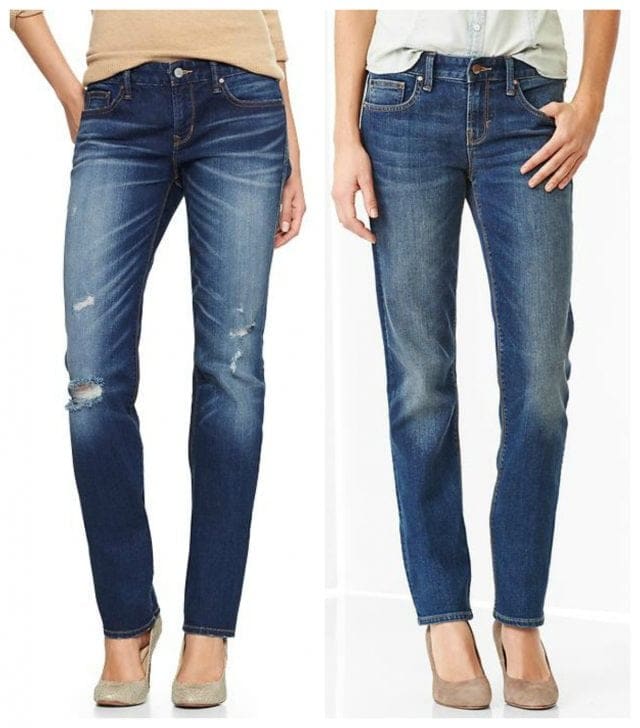 I love the Real Straight jeans from Gap; my legs are too thick to carry off skinny jeans and most boyfriend jeans are too narrow.  The Gap Real Straight jeans work well with my curves, having enough room for my booty, no gaping at the waist, no suffocated calves or thighs, and a fuller leg opening to balance my large ankles.  The 32 Short fits me best; the length works with sneakers and low heels but I'll also roll the hem (see in this Instagram photo) to give a boyfriend jean effect.  I bought the medium wash, but also snagged the destructed (seen on Instagram) which was on sale.
Gap is having 30% off everything with the code HAPPY and if you have GAPCASH right now it is being redeemed.  I just bought two plaid shirts (this one and this one) and a henley (I know, I know, totally channeling my '90s self this fall) and thanks to GAPCASH and rewards from my Banana Republic Visa I only paid $20 for all three!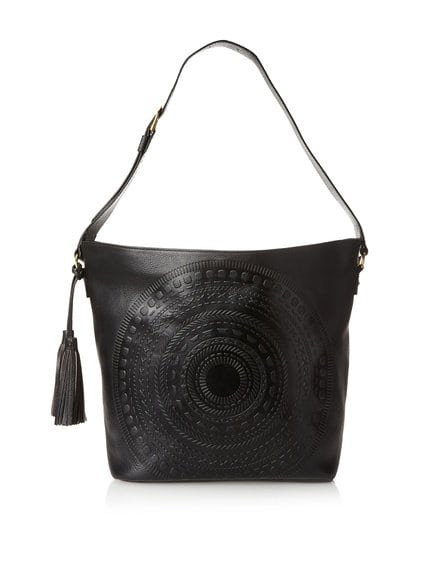 I didn't NEED another black leather bag (I have this one from Rough & Tumble that I love), but with MYHABIT's Labor Day sale and some MYHABIT credits burning a hole in my virtual wallet, I got this bag from Isabella Fiore for only $42.  And OMIGOD it's gorgeous!  The leather is thick but it slouches perfectly.  It smells divine, the print is pretty cool, and while it's super big (like fit my lunch and laptop and commuter shoes in it along with all my purse stuff big), it doesn't look ridiculous with my 5'3″ frame.  And strangers stop me to ask about it.  It's hard to use any other bag in my closet now that this baby has entered my life.
I've also bought some things that went immediately back.  Some wide leg pants from Nordstrom that made me look pregnant and 5″ shorter than my 5'3″ self, the LOFT camo sweater I mentioned in my last sale post (super gorgeous but not needed and not really my style in real life), and an incredibly disappointing cape (but returning it meant I could get the leopard car coat), but I'm really loving the fall trends in general. What have you purchased for fall?