This article may contain affiliate links; if you click on a shopping link and make a purchase I may receive a commission. As an Amazon Associate, I earn from qualifying purchases.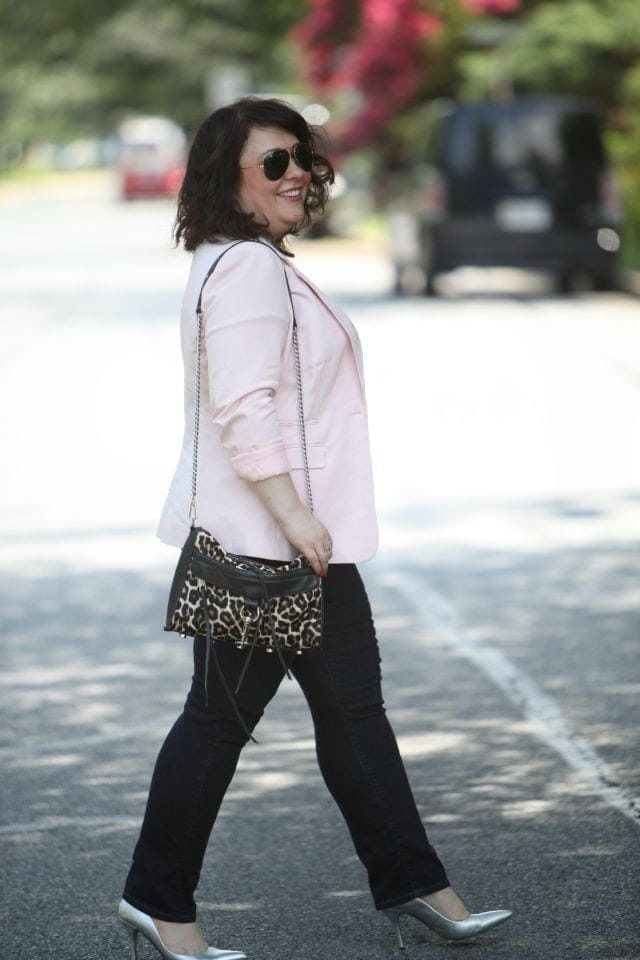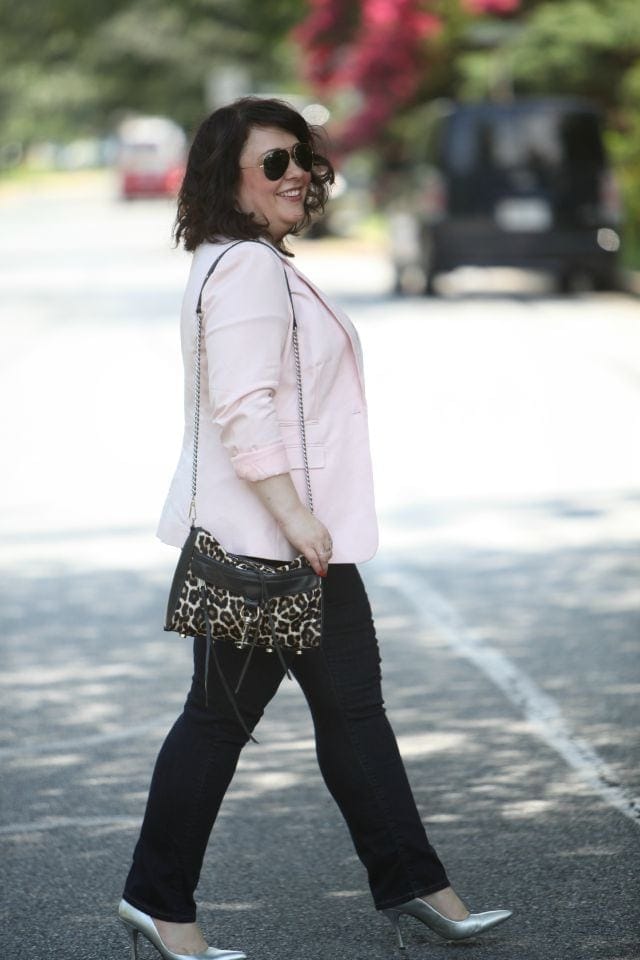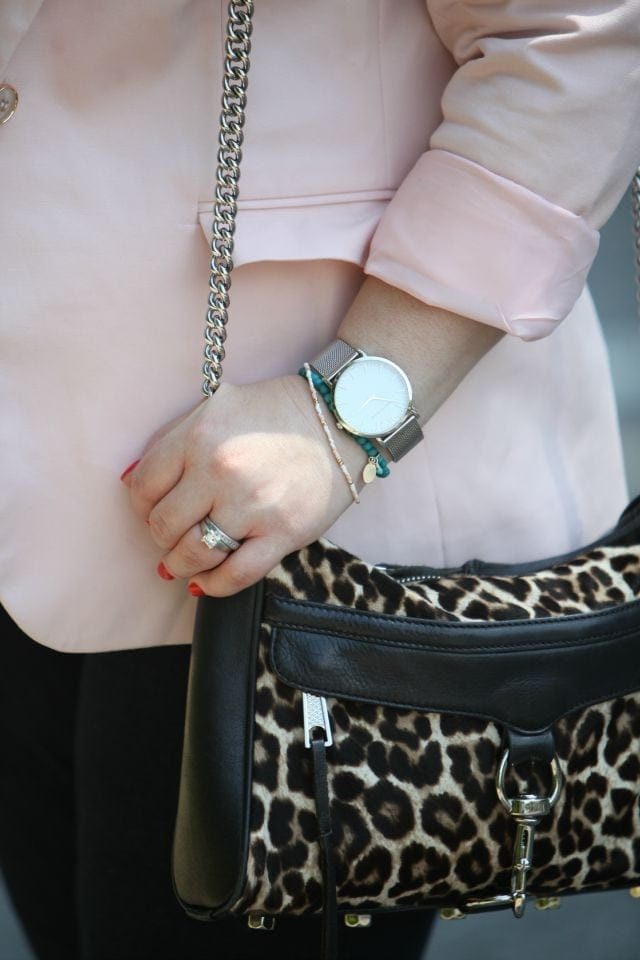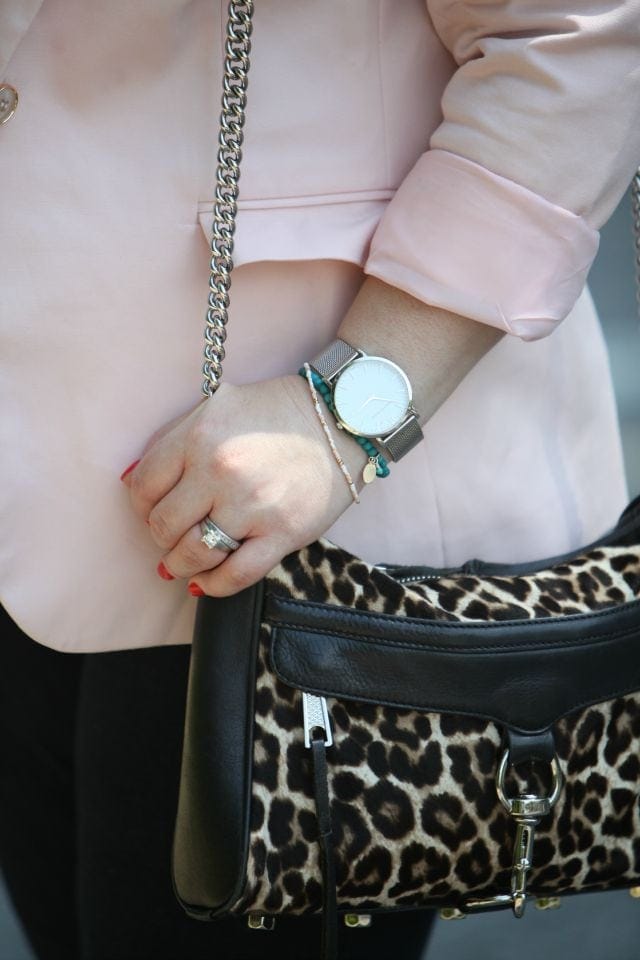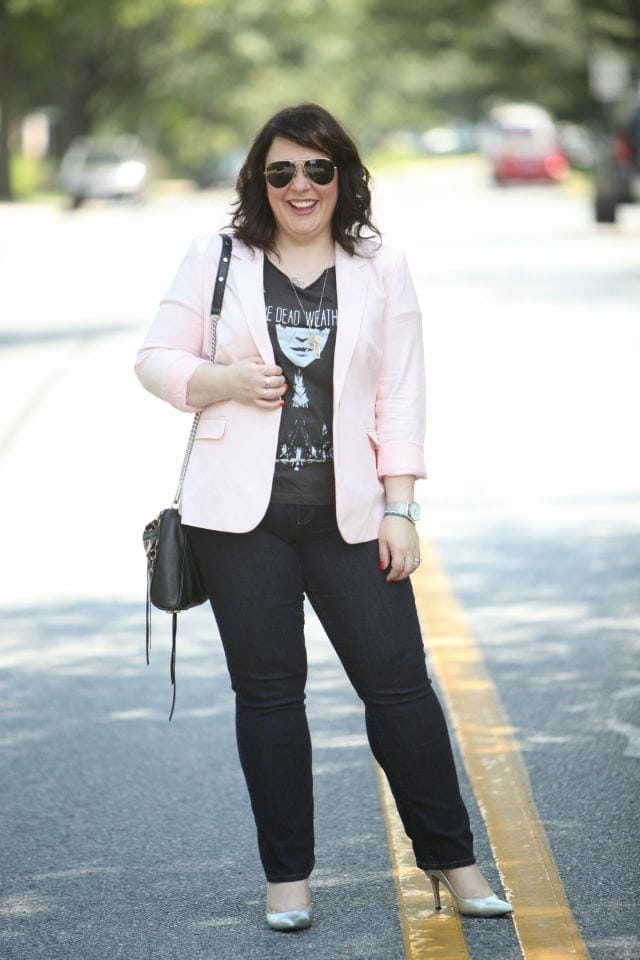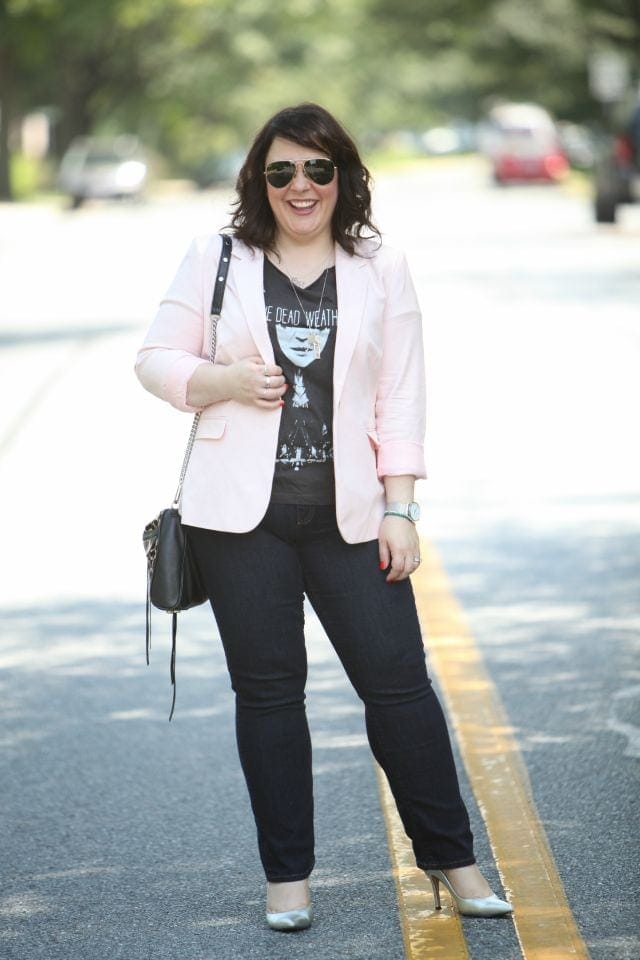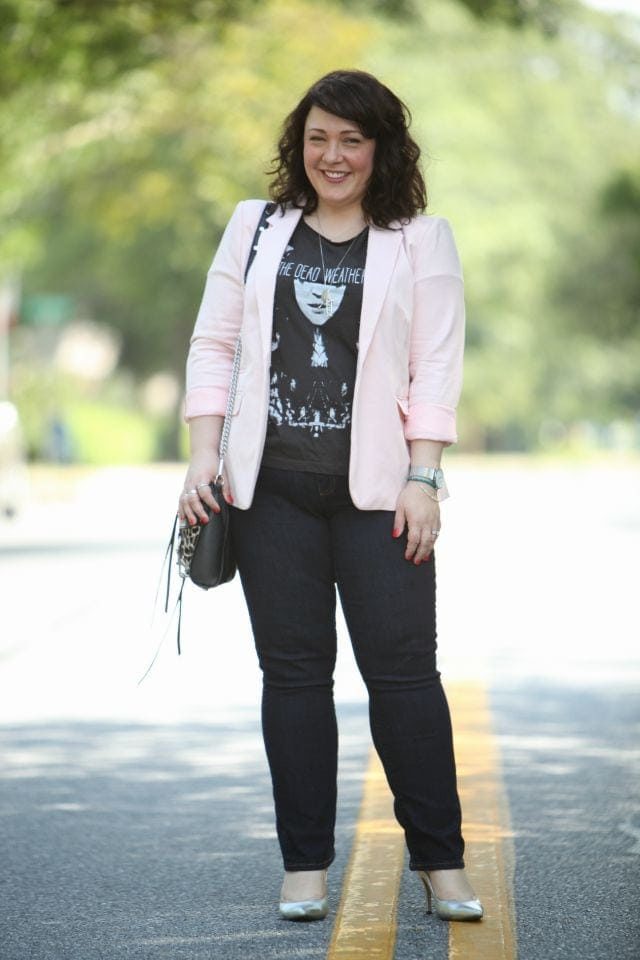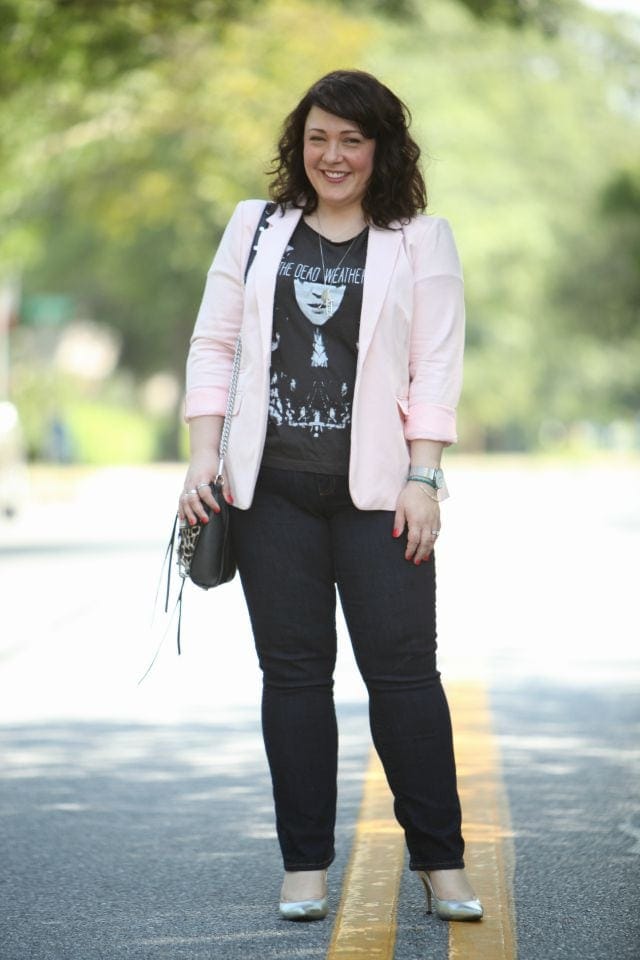 Jacket: Vince Camuto (similar, similar) | Tee: Etsy | Jeans: Gap | Shoes: Nine West 'Flax' | Bag: Rebecca Minkoff (similar, similar) | Earrings: Etsy | Watch: c/o Larsson & Jennings | Bracelets: c/o Pura Vida Bracelets (right now get 20% Off With Code JULY20), c/o Lifetherapy (though July get 40% off your entire order with code FF40) | Sunglasses: Ray-Ban
Hey do you recognize me? I wore this Thursday night at the BlogHer conference. The hotel room had an awkward full-length mirror inside the closet, but it seemed okay at 3:30 when I put it on; by 10pm after three glasses of wine I took a selfie in the hallway mirror while waiting for the hotel I felt it was a good representation of me. Last week, Alexandria Stylebook featured me in a post about trends we have felt good in since our school days. For me it's band tee shirts, but in the past decade it also includes also blazers, either dark rinse or distressed straight leg jeans, pointed toe pumps, silver accessories, and a touch of leopard or cheetah print. I wore this the first night of BlogHer because I felt it was a good representation of not just my style but my self. I know others don't always remember outfits the way I do but if they do I want it to be a clear representation of Alison.
The older I get the fewer clothes I want. Don't get me wrong, I could do some damage if I had the funds, but there would be fewer silhouettes in the closet, fewer personalities. I wrote this piece a few years ago and while those women still reside in my wardrobe, the lines separating them are fading and I want to send a clearer message with my clothing choices. And this feels pretty me.
Shop the Look: