This article may contain affiliate links; if you click on a shopping link and make a purchase I may receive a commission. As an Amazon Associate, I earn from qualifying purchases.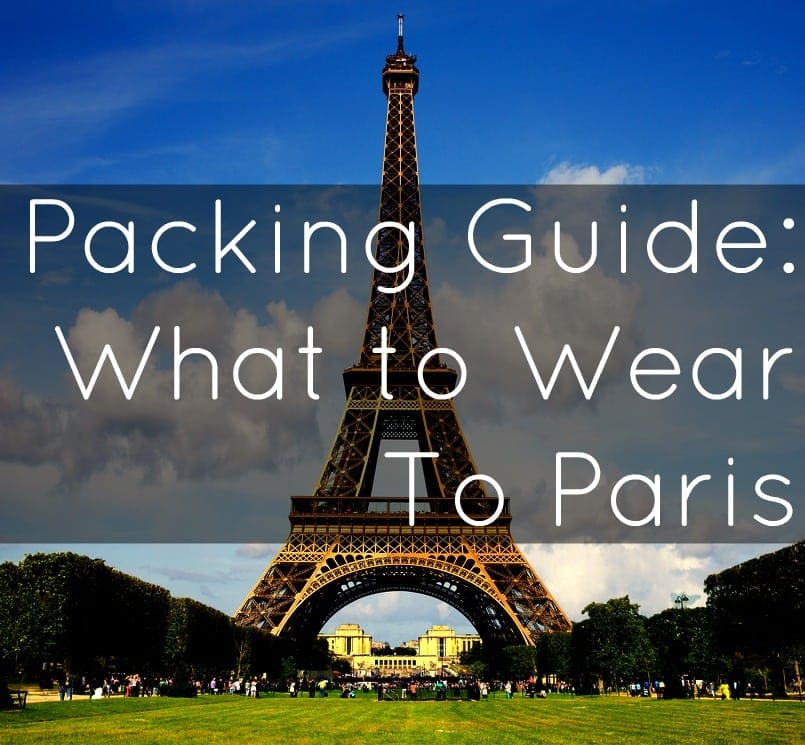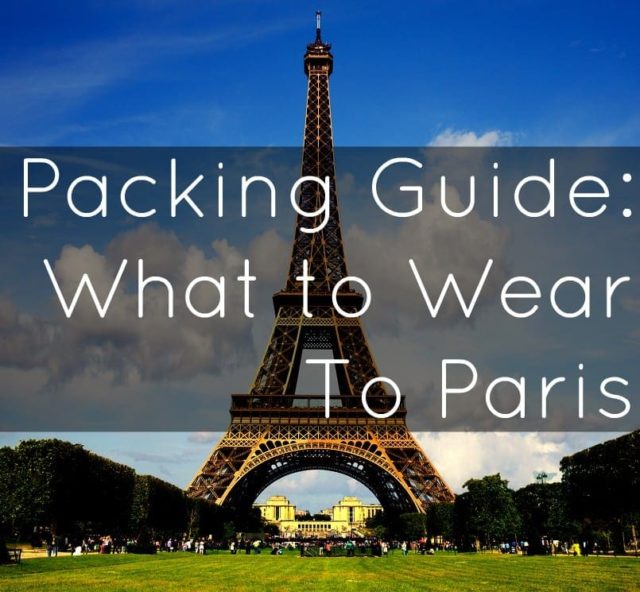 Oooh la la I am tres jealous of the many of you readers who write to me asking for Paris packing advice! I can't wait until I can return, it would be so nice to share the experience this time with Emerson. Until then I shall live vicariously through you… and my collages.
While I understand having nerves dressing for the City of Light, the way to look the most like a tourist is to try too hard. Parisians are known for their effortless style, and they don't require huge wardrobes to be chic. It is possible to be comfortable, pack relatively light, dress for the ever-changing weather, and still be stylish. Here's some tips: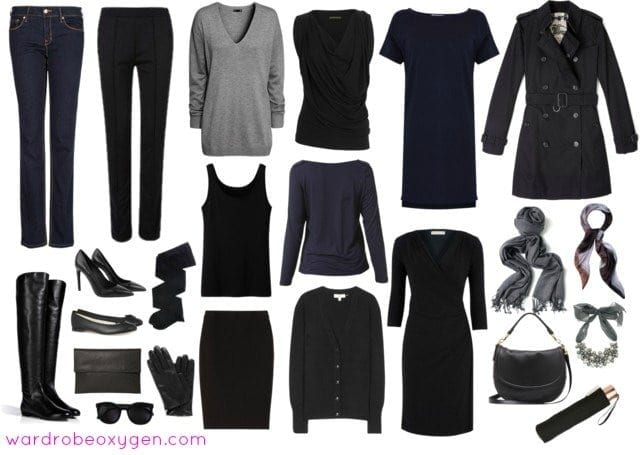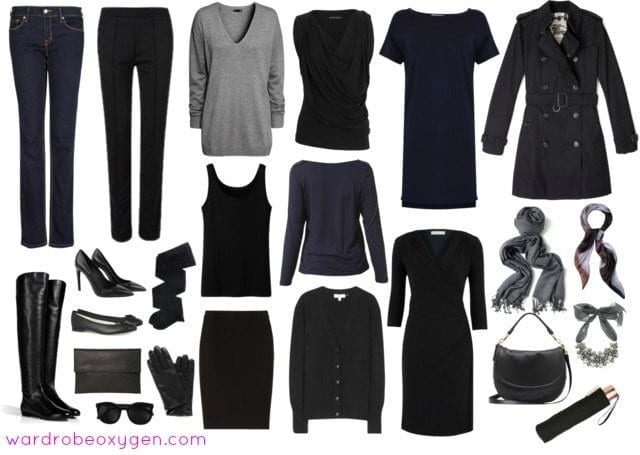 Sample Capsule Wardrobe: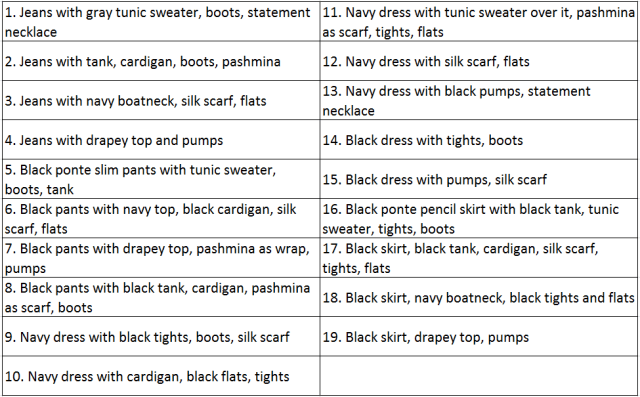 Prepare for the Elements.
Nothing ruins a trip faster than being too hot, too cold, and in the case of what often happens in Paris, too wet. Check the five-day forecast before you go. Bring layers, an umbrella, a
trench
that repels water as well as wind
(the ones with removable linings are brilliant)
. A pashmina can be a wrap for a dress come evening, and during the day can tuck into the collar of your coat to ward off chill. Have shoes that can handle puddles and slush.

Focus on Shoes.
You can be comfortable without wearing sneakers. I highly recommend anyone who is traveling to invest in a quality pair of supportive shoes that are versatile. A
slip-on
or
Mary Jane style
of shoe with arch support and a good sole will work with pants, shorts, skirts, and casual dresses year-round. Keep in mind that Paris has many cobblestone streets, so thin soles and thin heels can be uncomfortable.
I love wearing tall boots for travel – I waterproof them and wear them on the plane to save suitcase space and find they are comfortable for long days on my feet, especially if they end up soggy. A riding boot in brown or black looks smart pulled over dark wash jeans, with knee-length skirts of all styles, and makes cozy airplane fashion of heavyweight leggings and a knit tunic downright chic.


Keep it Simple.
While Paris is known for fashion, its street style is not as extreme and wild as you will find in New York. More subtle colors, classic silhouettes, solid shades are a smart way to look chic and not stick out like a sore thumb. Black is always a safe bet because it can dress up and down with ease, hides stains, is less memorable and is eternally chic. Jeans are acceptable, but keep them a dark wash, a slimmer style, and free of overly trendy details and embellishments. Keep logos and prints to a minimum – not only is this more stylish but it's far easier to re-wear pieces that are less memorable.
Unlike America where we have become famous for "more is more," less is more in Paris. One accessory is plenty, be it a statement necklace, scarf, or cuff bracelet. Same with your beauty routine – a full face hides your natural beauty, choose lush lashes or red lips or flushed cheeks, not all. Don't worry about the perfect blowout; a few bends, a low ponytail or a messy updo is chic and shows you're not trying too hard.


If in Doubt, Overdress.
I believe in this rule no matter where you are, but it's especially good advice in Europe, where they dress more formally than we in America. Leather shoes in place of sneakers, trousers instead of jeans, sweaters in place of tee shirts. Dresses aren't ridiculous for sight seeing, a
simple boatneck tee-shirt inspired dress
with anything from short to bracelet length sleeves is comfortable, travel-friendly, and chic. If chilly, pair with tights and boots, a pashmina and a trench or
moto jacket
. When warm, wear with ankle boots or flats.
Wrap dresses
are another versatile piece, pair with boots for day and pumps for evening.
And come evening, unless you know your audience and your personal style, leave the jeans and tee shirts in your hotel room. Even if it's dinner in a simple café, a pair of trousers and a sweater or twinset is a better choice. No need to be decked out in silk and velvet, just have a bit more polish and care to your outfit. A scarf is a quick way to make anything look more polished, be it a printed silk square knotted at the throat or a cotton voile oblong piece looped around the throat.
Pack Smart Accessories. As I mentioned, a pashmina can multitask; a necklace with a ribbon closure can adjust length depending on your outfit; boots and flats can work with dresses as well as ankle-length trousers. A silk scarf can be tied to your purse for flair, around your neck for color, or even kerchief style on a windy day. A bag with a handle as well as a crossbody strap is on trend and great when you want your hands to drink a coffee or capture a photograph.


Keep a Simple Color Palette.
There's nothing wrong with dressing in all neutrals when on travel, it's easier to rewear pieces, stains are less obvious, and pieces mix and match with ease. While I am one who loves hot pink and red and emerald green, when I travel my wardrobe is primarily black, gray, white, denim, and navy with only touches of color. A
black boatneck knit tee
dress is great for day with
riding boots
, but can work for evening with
black pumps
. A
silk jersey shell
with jeans and
ballet flats
is lovely for museum hopping; switch the denim for a black
matte jersey maxi skirt
and you're prepared for your evening activities.
It's okay to wear the same more than once, honestly it is! Take Tide to Go pens, a bar of Ivory soap, and spot clean your clothing. One thing nice is that travel-friendly fabrics like matte jersey are also quick drying – spot clean, hang up, and it will be ready to be re-worn the next day. The French usually have smaller closets than we and do this on a regular basis, to re-wear is smart and chic!
I always believe that the simpler the wardrobe, the more time you have to enjoy your trip.  Pack smart, and use your energy to see the sights and soak in the culture!