This article may contain affiliate links; if you click on a shopping link and make a purchase I may receive a commission. As an Amazon Associate, I earn from qualifying purchases. 
By Rosana Vollmerhausen of DC Style Factory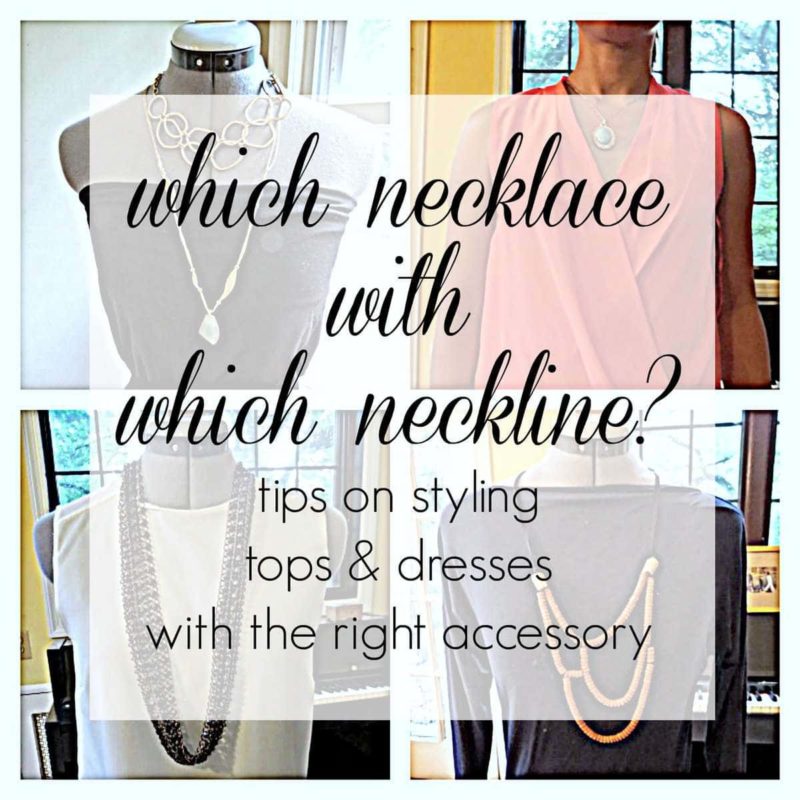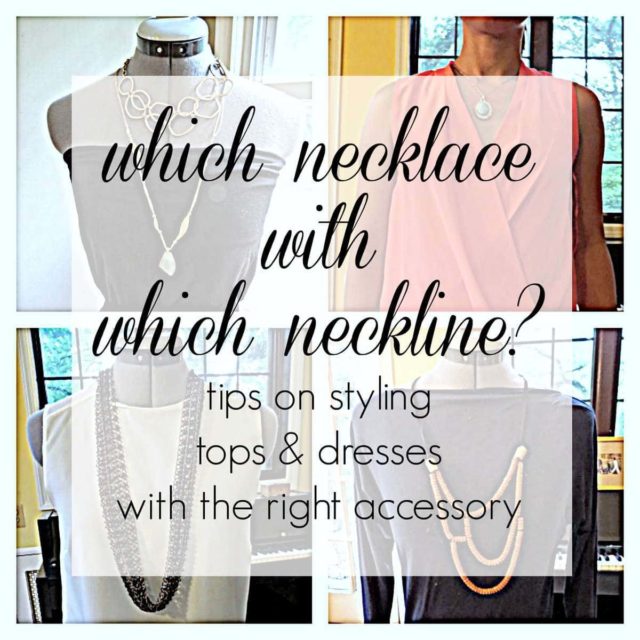 I gave a talk recently about necklaces and necklines. It's a typical question we get here at DC Style Factory: Go long? Go choker? Go statement?
The easiest necklaces to wear with just about any neckline is a longer one. The length of the necklace clears any v, scoop, drape or boat neckline. Whether you decide to go longer or shorter, you don't want your necklace bumping up against your neckline. So either select one that is about an ½ an inch to an inch above your neckline or one that drops under your neckline at least several inches.
Longer necklaces, much like v-neck tops, lengthen your neckline, which in general is more flattering. Chokers shorten your neckline, which sometimes can sometimes be a more challenging style to wear. If you are petite, pay attention to how long the long necklace goes. Right below the bustline is good – grazing your bellybutton is too long.
Here is quick, easy guide for selecting which necklaces go best with which neckline.
Which Necklace with Which Neckline: the V-neck Top
Wear with: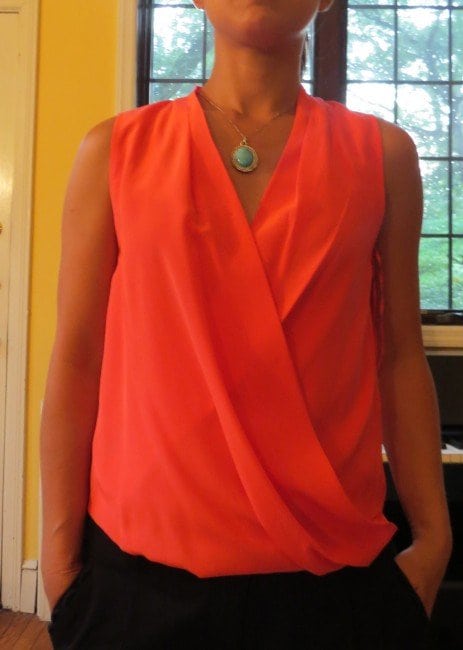 Smaller drop/pendant necklace that flows into v of the top
Shop Smaller Drop and Pendant Necklaces: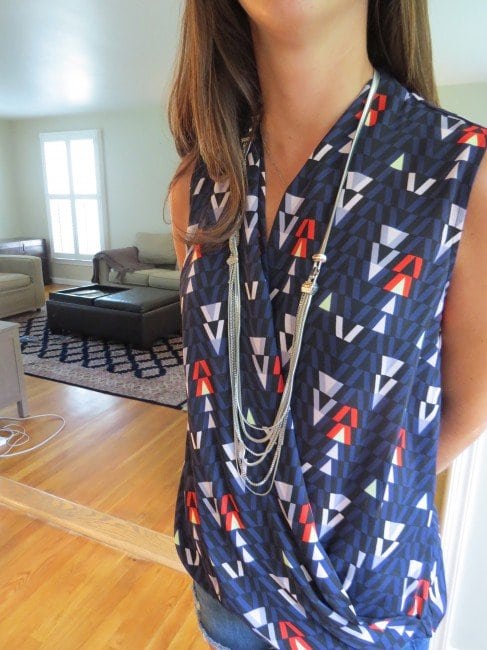 Longer non-pendant necklace that clears the v of the top and flows with the draping.
Shop Long Non-Pendant Necklaces:


Pass on: Wearing with a choker, which shortens your neckline and counteracts to the lengthening effect of the v shape.
Which Necklace with Which Neckline: the Scoopneck
Wear with:
A statement necklace that mimics the curved shape of the neckline covers expose neck/chest surface area.
Shop Statement Necklaces:


Pass on: A choker that will leave too much empty surface area and not cover enough neck/chest area.
Which Necklace with Which Neckline: the Boatneck Top
Wear with: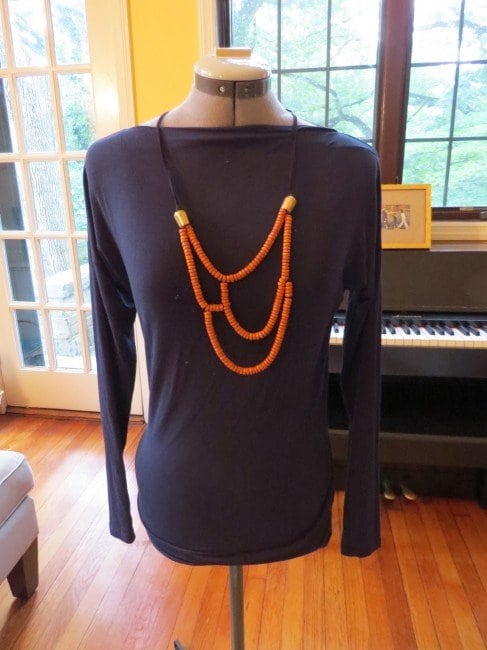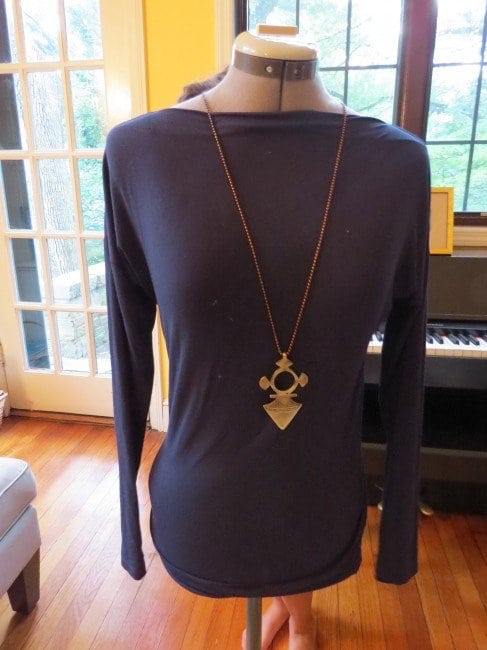 A longer necklace, which draws attention up and down, and balances the high, horizontal neckline.
Shop Longer Necklaces:


Pass on: A choker/collar necklace that will bump up against with the neckline.  A statement necklace higher up on the neck that will grab and pull at the horizontal neckline.
Which Necklace with Which Neckline: the Collared Button-down Shirt
Wear with: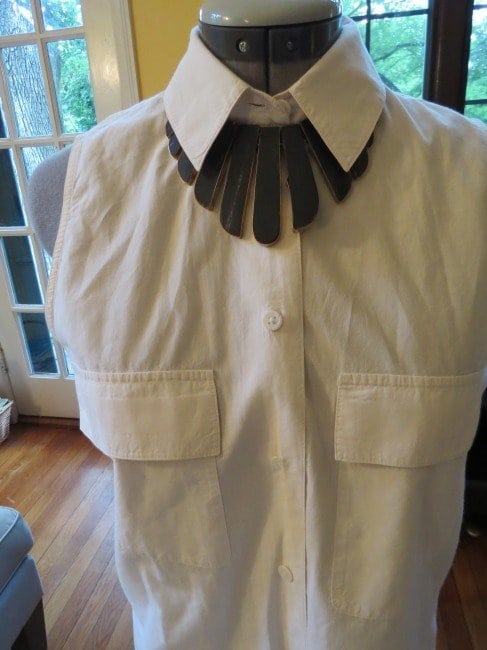 A statement necklace under the collar for a "brooch" effect.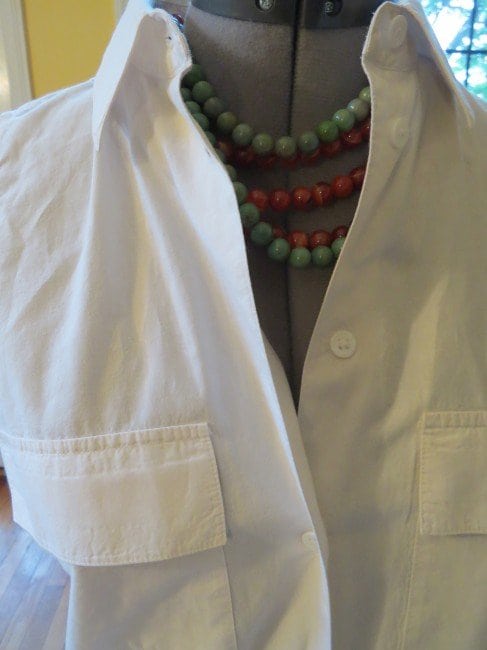 A statement under the shirt with some color peeking out.
Pass on: A long necklace that will compete with the vertical button placket on the shirt.
Which Necklace with Which Neckline: the Crewneck
Wear with: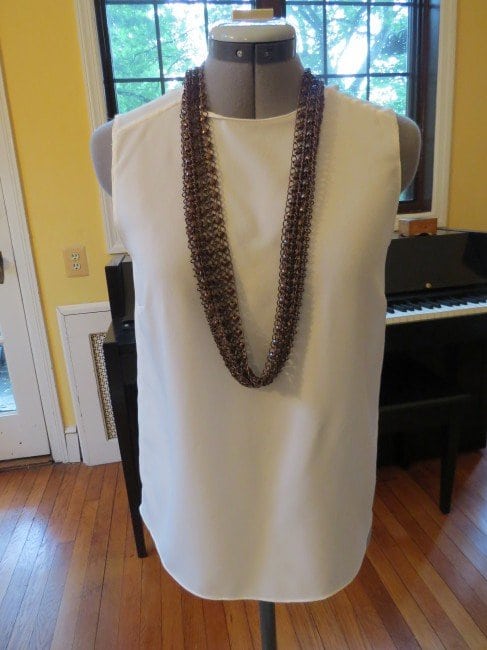 A longer necklace that lengthens your neckline since the high neckline of the crewneck top shortens it.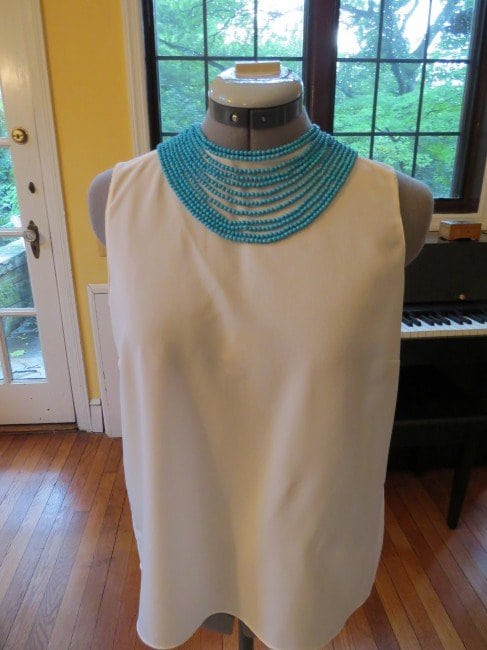 A statement necklace that "creates" a new, longer neckline. Select a statement necklace that covers the top of the crewneck.
Pass on: A collar necklace; it just further shortens your neckline.
Which Necklace with Which Neckline: the Strapless
Wear with: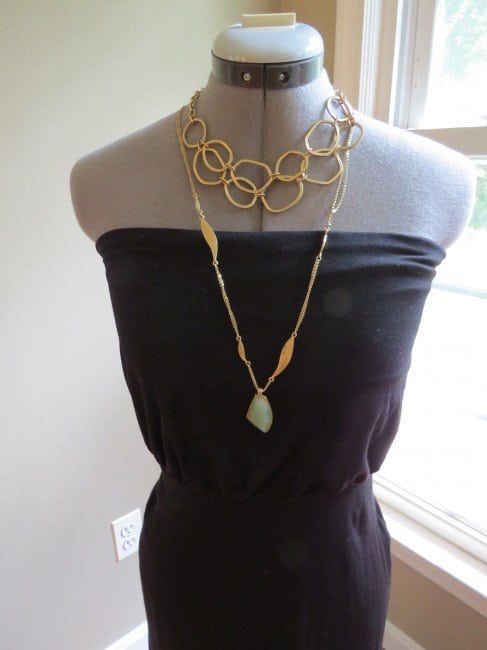 A shorter statement necklace that leaves about 1/2 an inch of space between the necklace and the neckline, a longer necklace that clears the neckline, or the two together as pictured!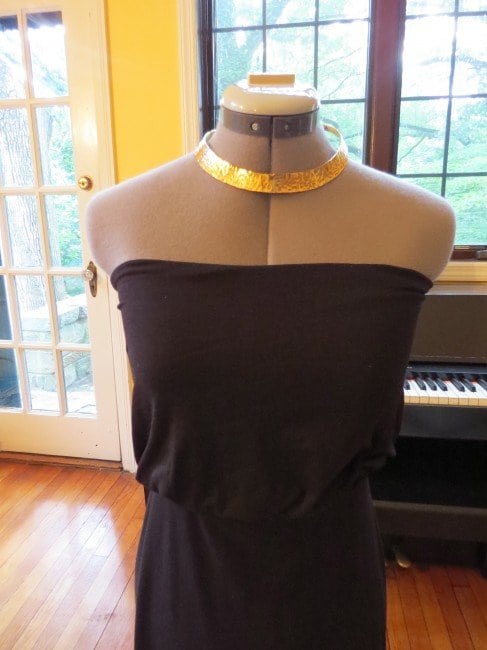 Another fun option is to wear with a collar necklace.
Shop Collar Necklaces:


There are a multitude of other necklines and variations on necklines, but just remember, you simply want the necklace you choose to make sense with the neckline of the top. If you are fussing with it too much or it just doesn't feel right, then it probably isn't. But selecting the right necklace can really make a difference in adding polish, personality and finish to your look. Happy accessorizing!
DC Style Factory is a personal styling and shopping business based in the Washington, D.C. area. The company creed is that style is for anyone who wants it – regardless of size, age or budget. Clients include high-profile experts in the public eye who need polish for television appearances and stay-at-home moms juggling carpool. Our job is to prepare them to look and feel good for different events in their lives no matter how big or small.
Stylist and owner, Rosana Vollmerhausen, has had more than a decade of fashion retail and styling experience, including owning, running and buying for an award-winning boutique in Washington,D.C. She has styled local fashion events and photo shoots, and has written expert fashion tips for local publications. Her true passion, though, is one-on-one work with clients, building wardrobes that make sense for where they are in their lives. As a wife and mother of three, she is a firm believer that you don't have to sacrifice personal style because life is busy. If key wardrobe pieces make sense for who and where you are, personal style can be accessible to anyone who wants it.
Learn more about Rosana and DC Style Factory at www.dcstylefactory.com or on the blog at www.dcstylefactory.com/blog.