This article may contain affiliate links; if you click on a shopping link and make a purchase I may receive a commission. As an Amazon Associate, I earn from qualifying purchases.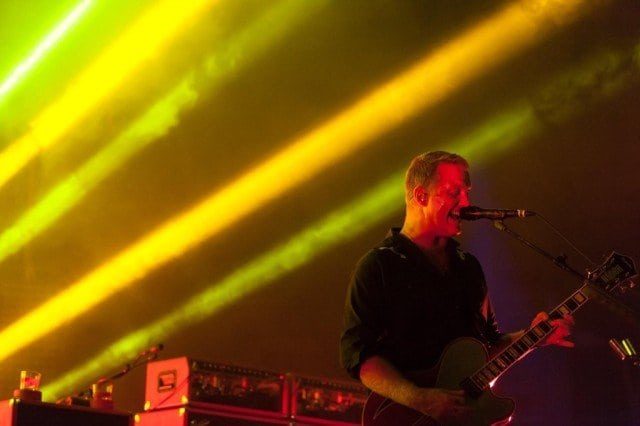 When I heard Queens of the Stone Age and St. Vincent were going to be at MPP, I was psyched. To many, these artists may not seem like a perfect match, but to me and Karl is was heaven, two of our favorites. And well, I gotta say Josh Homme is definitely lovely to look at (Karl knows my "List" is Josh Homme,  Matthew McConaughey, Lenny Kravitz, and Father John Misty). With my arm situation I didn't think pit seemed like a good idea, so we got seats in the pavilion. And I'm so glad we did!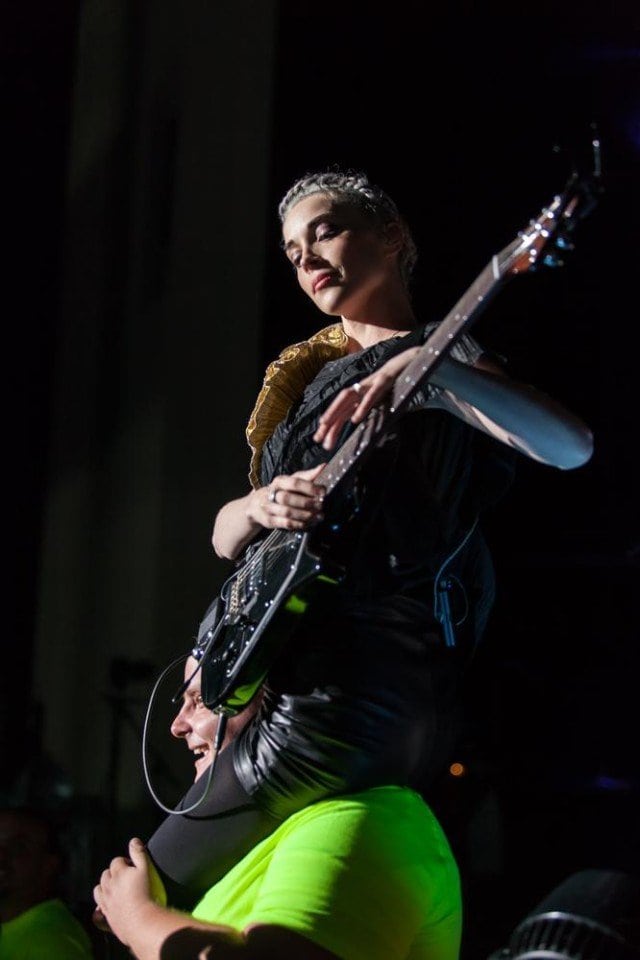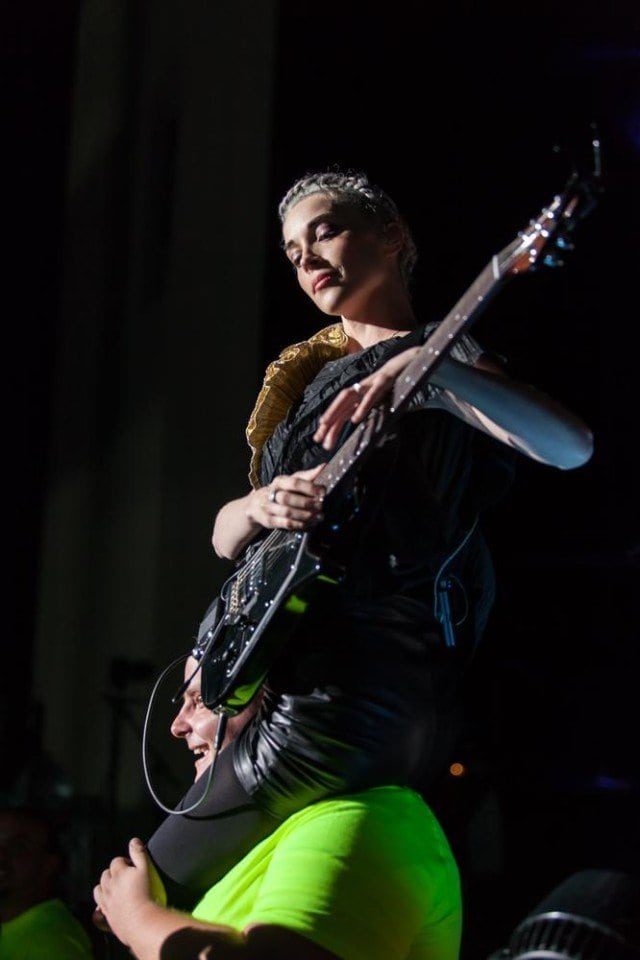 We ended up having four other friends go to the show, though their seats were in different locations. We arrived right after Brody Dalle's set (sad to miss her but it was a workday and well, work pays for the concerts) and decided to hang as a group on the lawn. Then St. Vincent started and I just couldn't enjoy her from the jumbotrons. While Karl and our peeps stayed up on the hill, I went down into the pavilion. It was still pretty empty, and I had a great view of the stage as well as a jumbotron for close-ups. Annie did not disappoint; it was my first time seeing her live and it surely will not be my last. Her voice was just as beautiful as it is on her albums, but she performed with all her might at the same time. Seeing her live, I could tell what a professional she is by how she communicated with her band and the folks offstage to ensure everything sounded great. However, I don't think she was a good pairing for Queens of the Stone Age as the crowd was restless, talking to one another and getting up mid-song to head out to the field.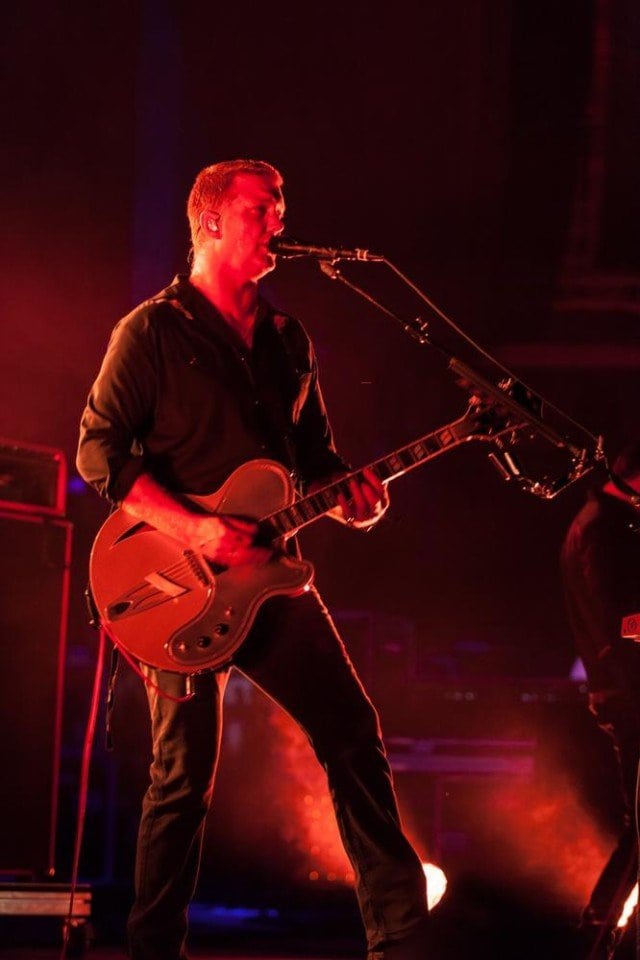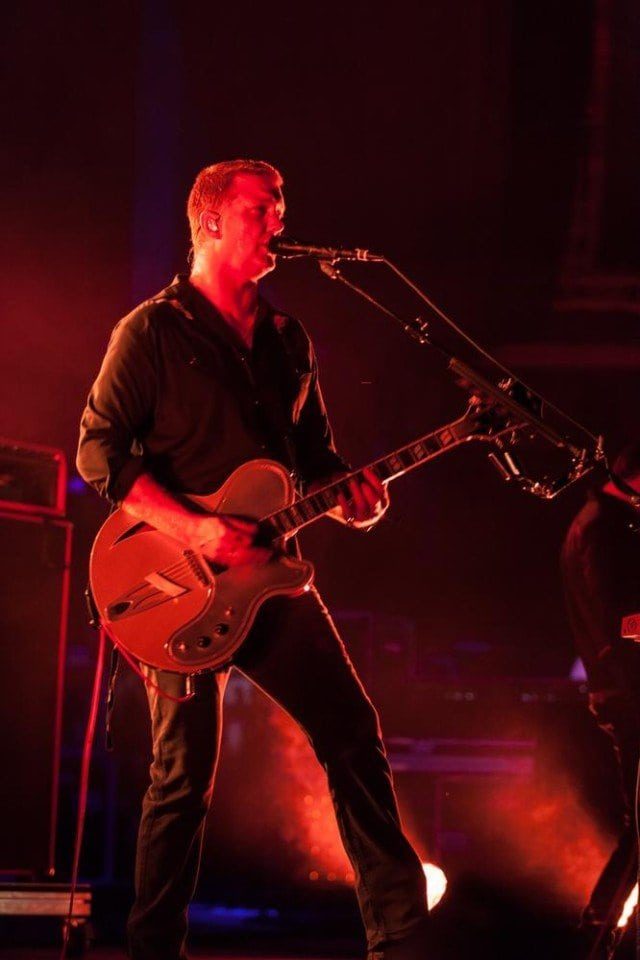 After St. Vincent I went back up to the lawn where my friends were still at. Two went off to their seats, and four of us headed to the VIP area, thanks to 9:30 Club's Friends with Benefits (we both got the upgrade). No bathroom lines, better food options, and a deck with a bar (Pro Tip: get your beer outside of VIP, while there's a bar in VIP it takes FOR-EVVVV-ERRRR to get a drink. It's quicker to leave, buy beer and return). We then headed to our respective seats for QOTSA.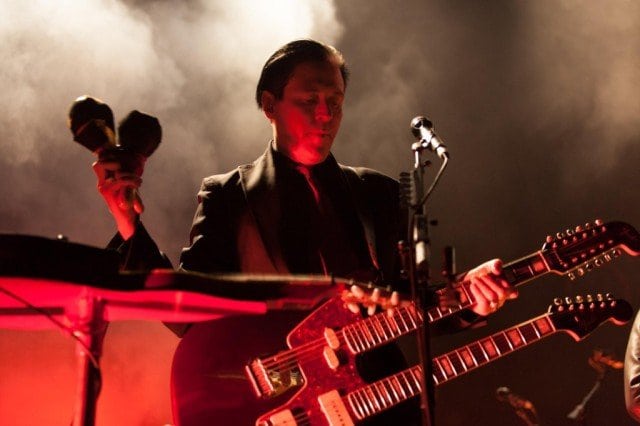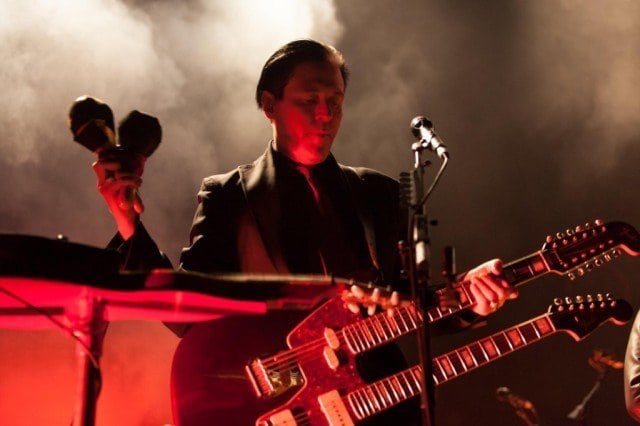 Omigod omigod omigod they were amazing! They came right out kicking ass and didn't stop. It doesn't hurt that Josh Homme is utterly delicious and even sexier when performing!  Karl and I stayed at our seats for the first three songs, but then stepped away to use the facilities and refill our water bottles. We decided to check out the show from the lawn; the weather was perfect, the sky was clear, and the lawn was full of happy people rocking out. We found a spot in the center and enjoyed a good portion of the show from there, and then went back to our seats for the last few songs and the encore. Queens of the Stone Age put on one of the best shows I have seen; as Jon Pacella at The Vinyl District said, "…the band exited the stage, and people were left looking at one another in a post-orgasm afterglow." I left the show knowing that QOTSA will be one of those bands like My Morning Jacket and Clutch that I will try to see every time they're in town.
Images by Brandon Hirsch for DCist, I was too busy having my face melted off to take pictures and anyway, it's better to leave it to the pros!