This article may contain affiliate links; if you click on a shopping link and make a purchase I may receive a commission. As an Amazon Associate, I earn from qualifying purchases.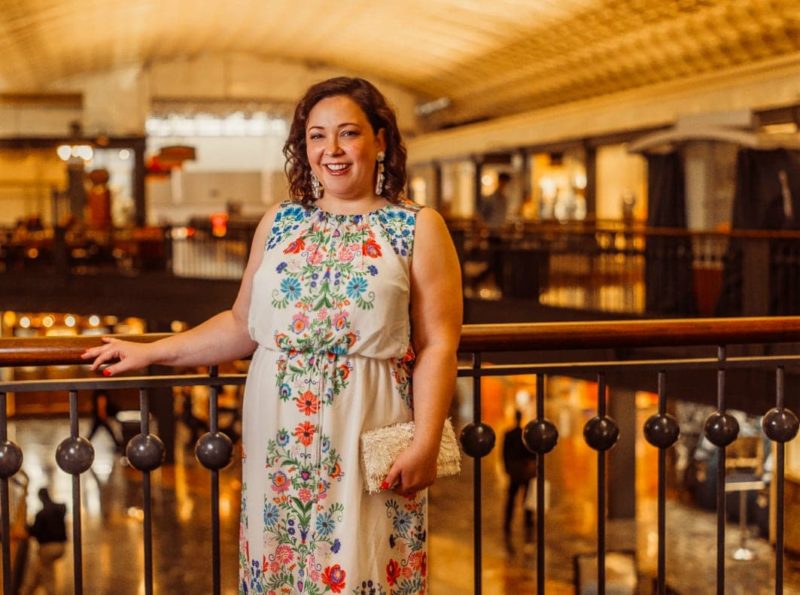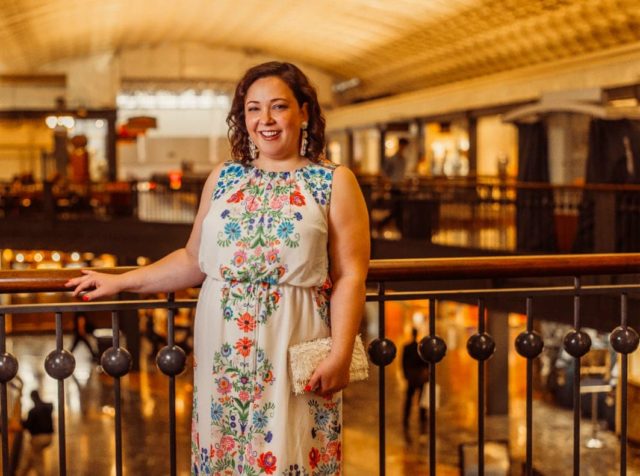 dress | bag | shoes | earrings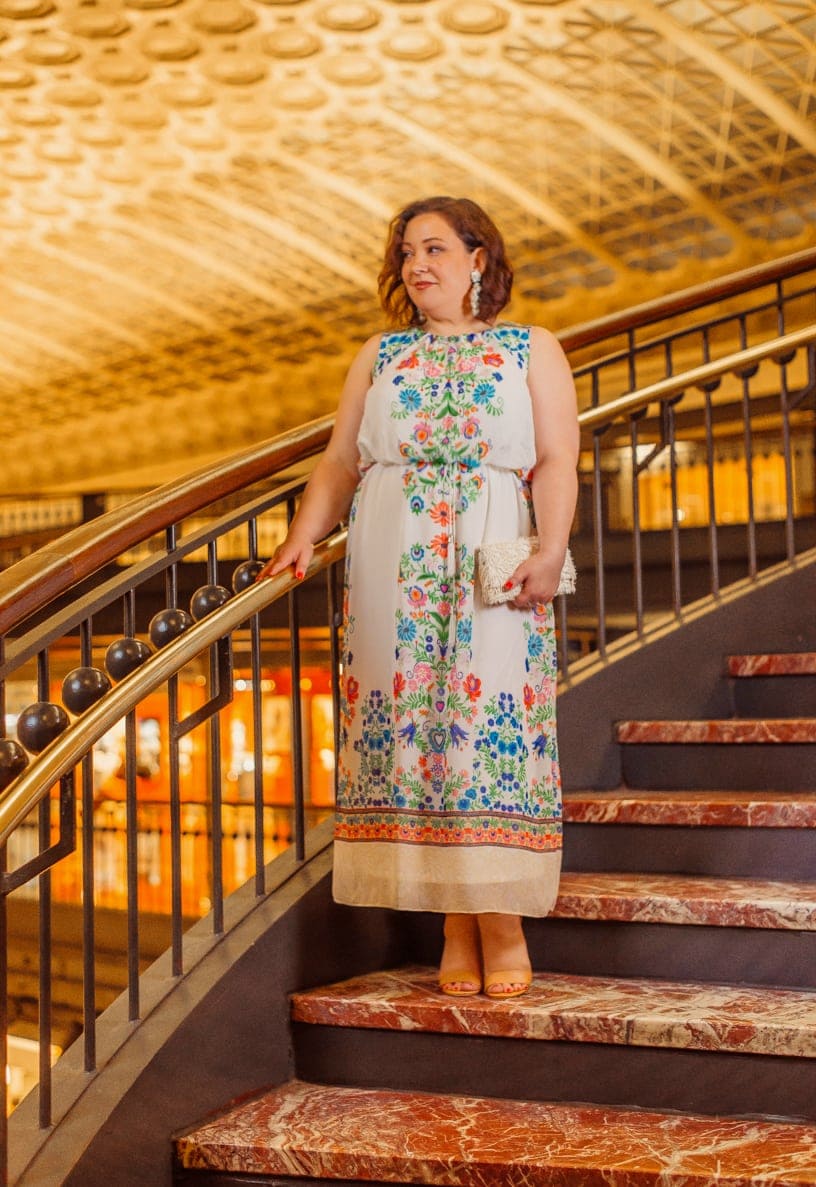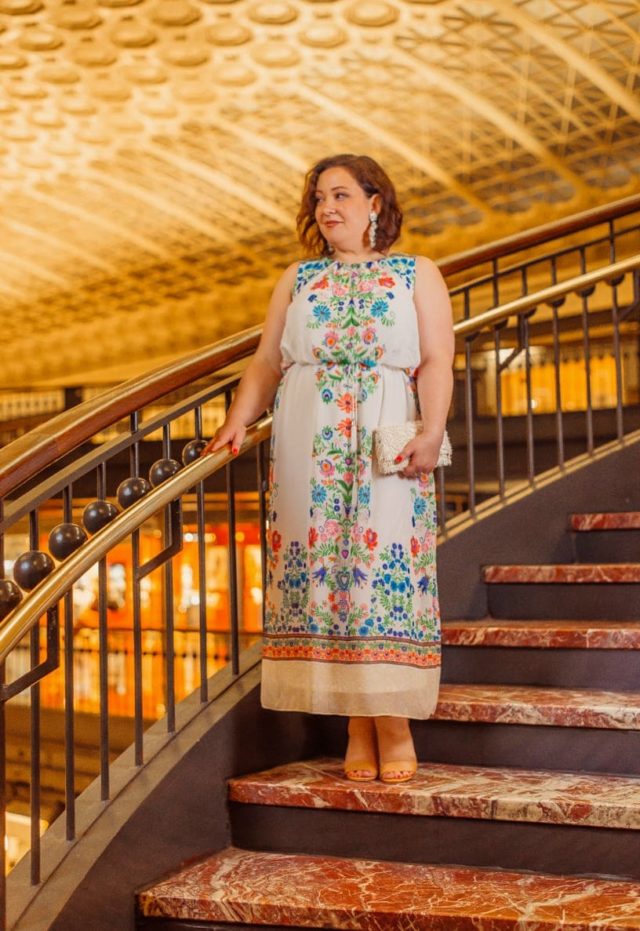 Dress: Sandra Darren via Gwynnie Bee (14) | Shoes: ComfortView | Earrings: J. Crew | Bag: Loeffler Randall
When the temps rise, my wardrobe gets into festival mode. Maxi dresses and skirts, florals, vintage pieces, and band tees. When I saw this dress at Gwynnie Bee I HAD to try it; it's a glam version of my summer festival style! I wore it for my event at the Gwynnie Bee pop-up shop, and last month Gwynnie Bee came to visit me here in DC (on a typical rainy, hot, and humid DC day) and took these pictures of me in it at Union Station.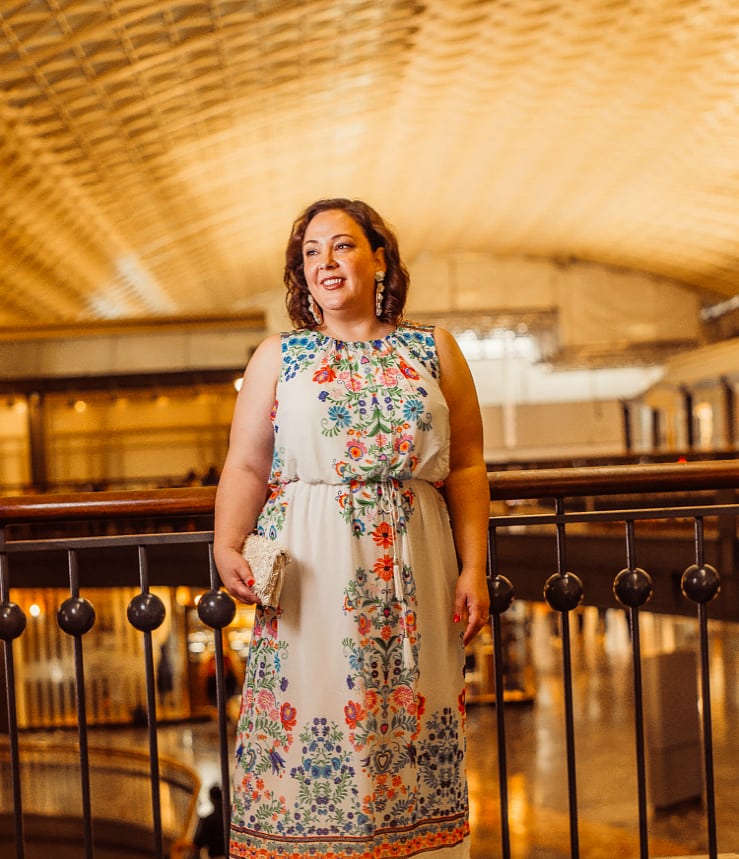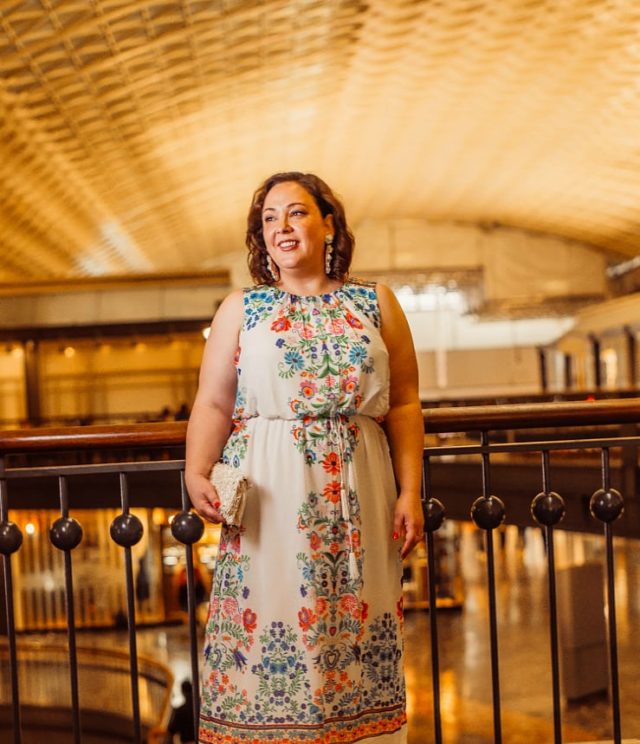 As a tween and teen growing up in the DC area, the Metro was my BFF, and stops on the subway with shopping were my homes away from home. While many know Union Station for access to buses and trains, in the '80s and '90s it was a popular shopping destination with a huge food court and movie theater on its lower level. I recall in 9th grade going to Union Station with my friends to see Hamlet with Mel Gibson for my birthday. My friend Annie and I were short a bit of change for the Metro ride home and joked about singing Lisa Stansfield's "All Around the World" for tips though neither of us were that great of singers. I don't recall if we actually did do it (I wouldn't have put it past the two of us) or if a friend helped us out, but I do remember it being a really fun time with friends. Union Station continues to awe me with its architecture every time I enter to take a train or catch the Metro. And there are still a few great stores there to visit. So while having these photos taken I was having sentimental flashbacks of running these floors in Doc Martens with my besties.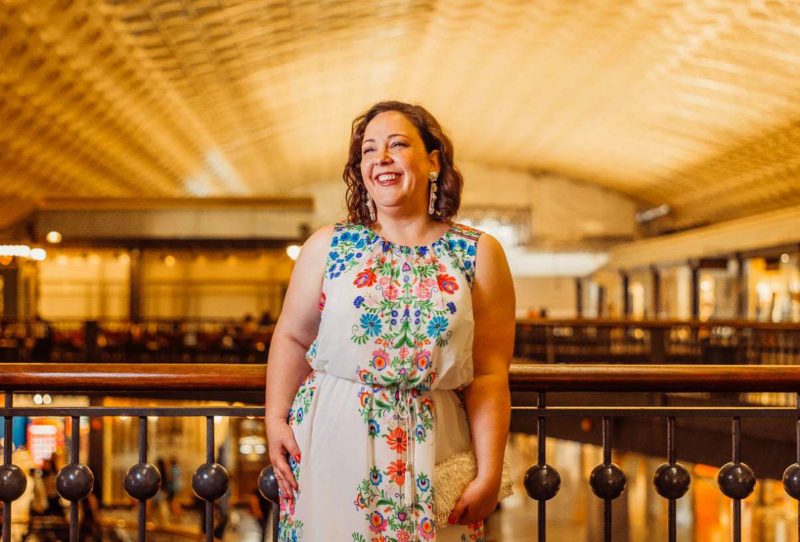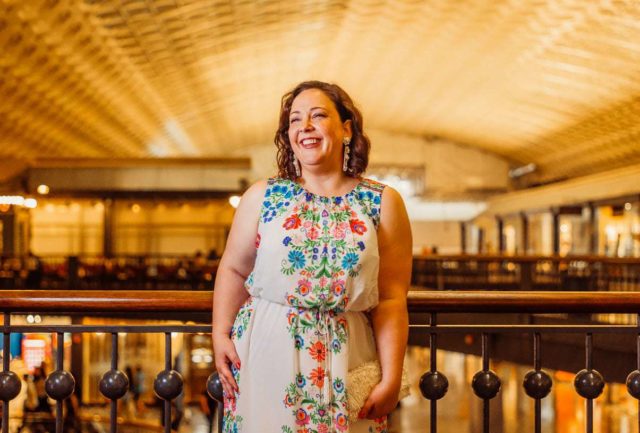 You'll be seeing a lot of me in Gwynnie Bee in the next few weeks as they invited me to be their influencer this month. It felt like such a smart pairing; I've been a fan and member of Gwynnie Bee for over five years.
UPDATE: Date change. Hear more about me, see me LIVE (ack!) as I talk about office fashion in the summer heat Thursday, June 29 at 7pm ET. Be sure to "Like" Gwynnie Bee's Facebook page to be notified as soon as I go live or stop by their page, at the time it's live it will be at the top of their page. If you haven't watched at Facebook Live before it's pretty cool, you can send messages to me in real time and I can reply during the live event. I'd love your support!
Photos by Trevon James for Gwynnie Bee