This article may contain affiliate links; if you click on a shopping link and make a purchase I may receive a commission. As an Amazon Associate, I earn from qualifying purchases.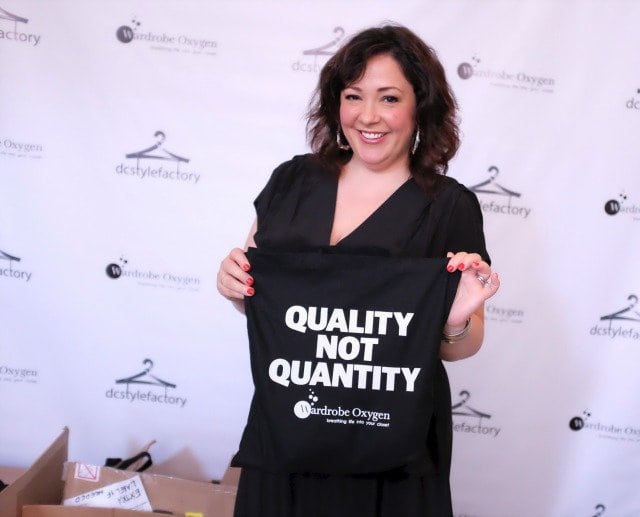 I've planned parties before – Frozen and mermaid themed birthdays, showers for friends, and even a birthday for Karl where we hosted over 75 people in our home and a band played in our living room. Planning my wedding was stressful, but it was fun to take my vision and make it a reality. But when it came to planning a party for my blog, I had no interest. It seemed so self-indulgent and on top of that, terribly stressful. No need to worry, Rosana and her team at DC Style Factory took care of almost everything, just asking my opinion every so often. But still I needed to be there, and I knew my picture would be taken.
Oh God, what the heck was I going to wear???
I ordered this awesome pencil skirt made of black palliates with feathers and thought I'd wear it with a band tee shirt, the neck cut up, and a killer pair of heels. But when I put the look together it just seemed so contrived, and when was I going to wear this skirt ever again? I decided to wear my Myne "Heidi" dress, I knew it was easy and comfortable and fun and I wouldn't be going against my advice on the blog by buying that which I didn't need. But out for drinks with friends I was asked if I was going to wear color. The crowd would likely be in a lot of black, I should stand out in the crowd. Omigod, they're RIGHT! I can't wear black, I'm the guest of honor! I knew the Myne dress came in an orange-red color, my favorite color but I couldn't find it in my size so I bought it in hot pink, another favorite color. It arrived… and the magic was gone. I sent it right back. Why am I trying so hard? I thought about this post I wrote and decided to just be. The black dress makes me happy, it brings good memories of fun times I wore it, and I knew I could wear it without fidgeting. I decided to splurge and buy a pair of silver bamboo hoop earrings with "Allie" on them, something I had wanted since high school and knew would we worn many times after the party.
The week of the party I realized a look is far more than a dress. Shoes, omigod shoes, what shoes should I wear? Talbots sent me these gorgeous heels and while I love them and will wear them to death this summer, they didn't look right with the dress.  I freaked out and ordered three different pairs with Amazon Prime; they all arrived and none were that spectacular or comfortable. My sister joked, why not wear "those goddamn booties"? I laughed, but then I thought that was brilliant. There has been no other piece I've worn that has received more comments and criticism, and they're shoes I just love, even if they're not terribly flattering. On top of that, they're uber comfortable. Okay, the Myne dress, the Miss Sixty booties, the new silver hoops, and of COURSE my silver cuff. Don't try so hard Alison, just be.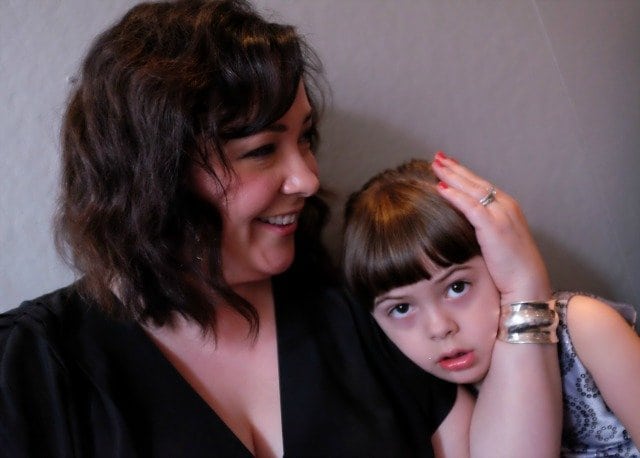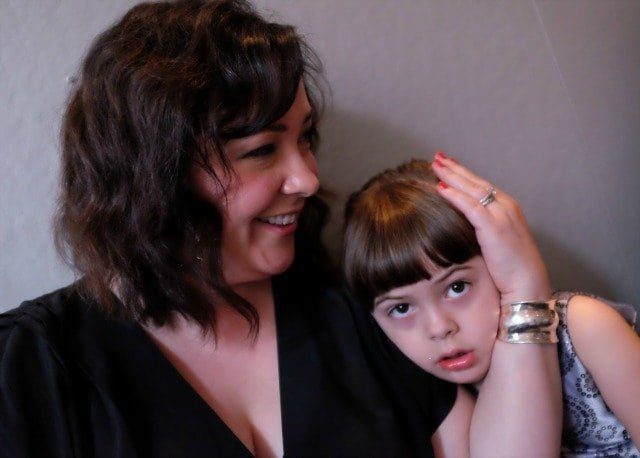 I decided to keep my makeup simple too. A bold lip would require maintenance and likely would get smeary with all the cheek kissing and hugs and drink sipping. Recently Skindinavia sent me their Makeup Primer Spray and Finishing Spray, claiming it will keep makeup in place for 16 hours, even in a hot sweaty Miami nightclub. I had tried it several times prior and found it lived up to its hype; it may make your skin feel a bit weird and rubbery and can cause breakouts if used on a regular basis, but gosh it keeps foundation in place until you decide to wash it off. I decided to continue with the "don't try, just be" and did my default face of glossy nudish pink lips, a smoky eye, and lots of lashes. Reader Connie sent me Younique Moodstruck 3D Fiber Mascara to try out and it gives me the drag queen-esque lashes I love without having to mess with false lashes and glue AND it lasts through tears. A line of black liquid liner, some NARS Orgasm and I felt like me but polished.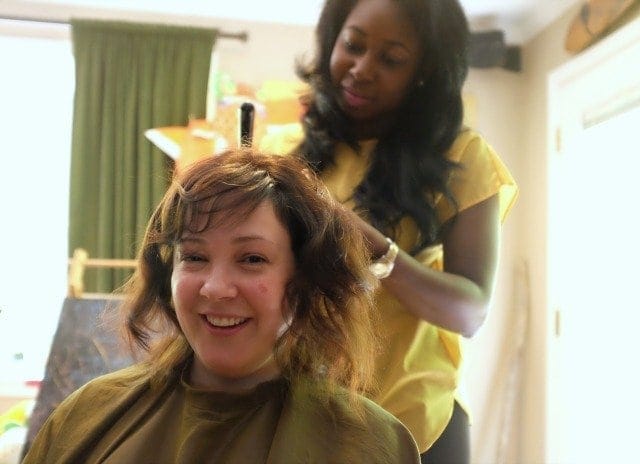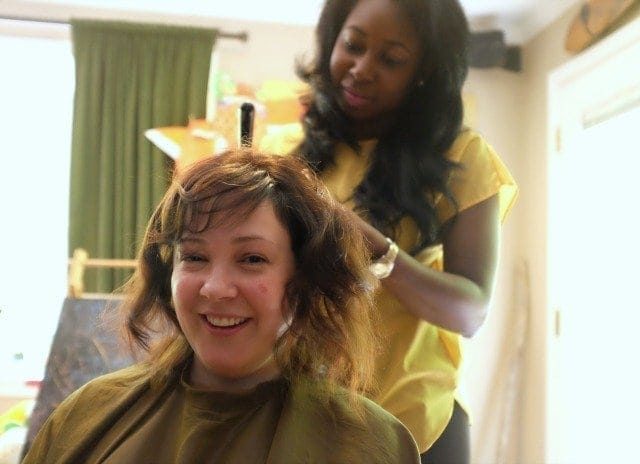 But hair was something that concerned me. I know how to style my hair in a way that feels me, but I never am able to keep my style all evening. Beauty in a Beat, a mobile styling business in DC reached out and offered to send a stylist to my home the day of the party to do my hair. Serena arrived the afternoon before the party and in the natural light of my living room, styled my hair for the evening. Having someone come to my house felt so decadent but the prices are comparable to going to a salon. Beauty in a Beat does blowouts, updos, partial and full extensions as well as makeup application and manicures (including gel and full sets). I think Beauty in a Beat is brilliant, not just before big events like weddings, proms, and yes, blog parties; but also a great treat for a new mom who doesn't have the time to leave the house, someone who is convalescing after an injury or illness, or just a way to feel pampered in the comfort of your own home or office.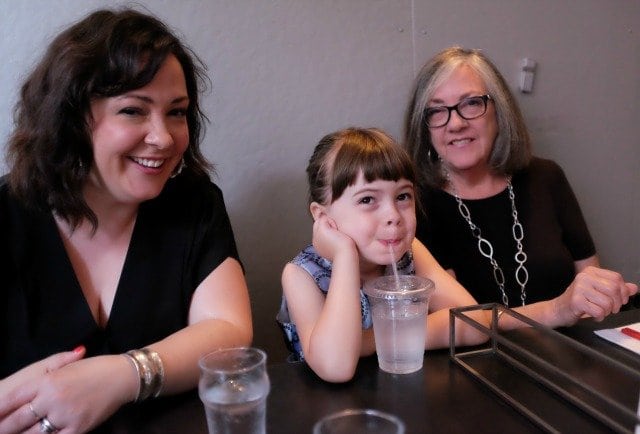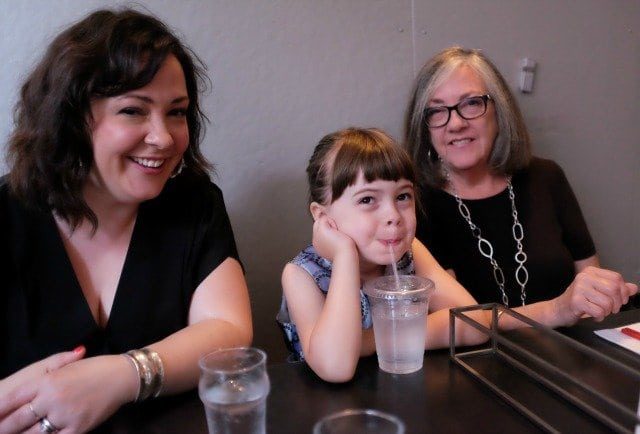 I decided since I saved so much on not going out and buying a brand new outfit, we could splurge on transportation. Instead of taking the Metro or freaking out over trying to find parking on U Street at happy hour, we ordered an Uber to pick us up and take us home.
As you all know, I love music and decided to make the playlist for the evening. With our Premium Spotify membership, we had ad-free music going all night long. Click this link to access the playlist for the party.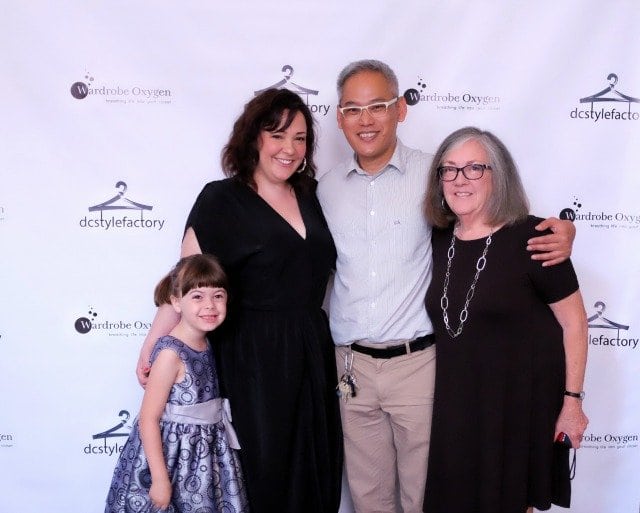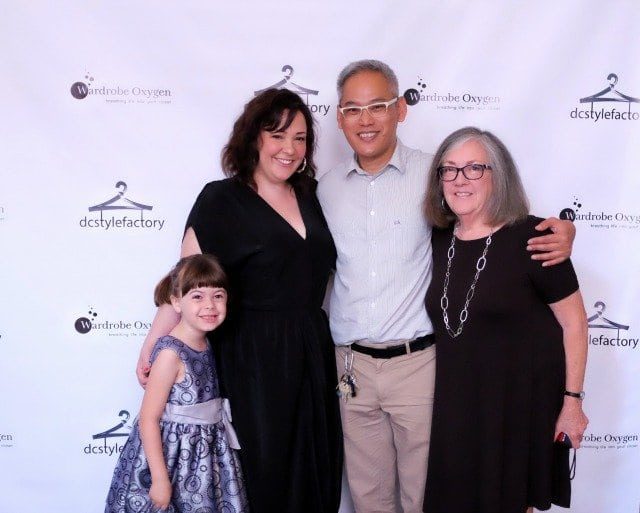 I cried and while my mascara stayed in place, my blush and shadow faded away. I was having too much fun to think about reapplying my lipstick and gloss, and the heat of the day and my tendency to sweat when stressed had my hair look like a limp fried rat's nest before all the guests arrived, but none of it mattered. I was glad to be doing this event on my terms, my comfort level, and surrounded by people who were there for me, not who I was wearing.  There's something great about not having to think about what you look like and only about what you are experiencing!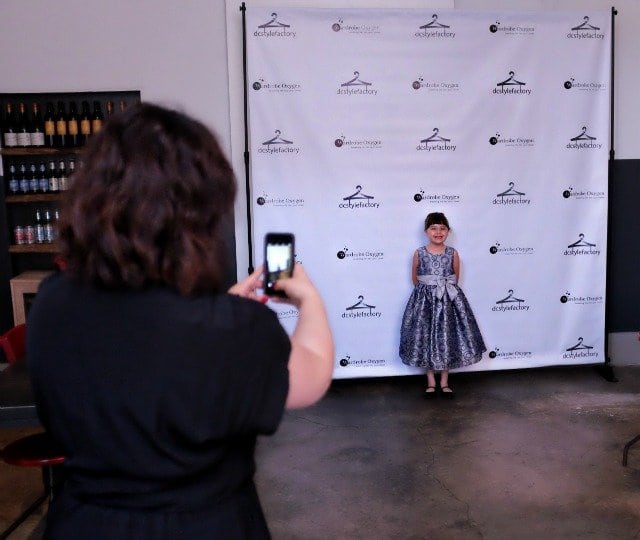 Karl took pictures with his trusty little Fuji before the party and captured a lot of my nervousness, excitement, and anticipation (as well as not-yet-done hair and no makeup!). It was great to not just celebrate with friends, but Karl, Emerson, my mom, and sister.  I will remember June 11th for a very long time.