This article may contain affiliate links; if you click on a shopping link and make a purchase I may receive a commission. As an Amazon Associate, I earn from qualifying purchases. 
December 1st is World AIDS Day, a day created by the World Health Organization in 1988 to raise awareness and focus people's attention on the global AIDS epidemic.
In 2007, there are over 33 million people living with AIDS, 2.5 million of that number are children under the age of 15. 2.5 million people were infected with this disease just this year, and over 2 million have already died from AIDS in 2007.
What can you do? Don't pretend this disease doesn't exist; it has been proven time and time again that this is not a disease that affects only one type of people or one country on this planet. This is a disease that has affected every community on this planet and can be prevented with proper education and precaution.
Showing your support raises awareness and necessary funds to fight this epidemic. There are many ways that you can look chic and help fight AIDS and support those afflicted with the disease.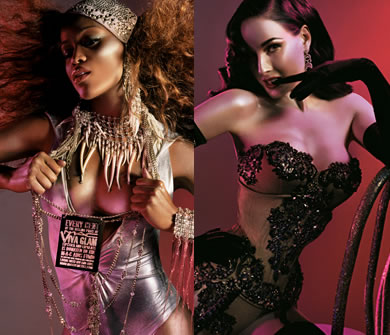 VivaGlam by M.A.C.
This is the 13th year of the M.A.C. AIDS Fund, a charity that works to fight AIDS in places that bigger charities may not. The Fund recently has committed 1.75 million to address the HIV/AIDS issue in the Caribbean. Over these 13 years, M.A.C. has raised more than 100 million for The Fund through the sell of their VivaGlam lipsticks (100% of the profits go to The Fund).
There are three lipsticks and two glossed in the VivaGlam collection – a color for every woman and every complexion. Know you are buying from a well-respected brand and supporting a very noble cause.
Shop VivaGlam at M.A.C.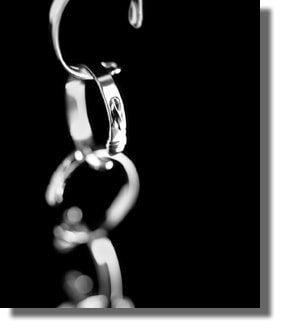 The Bracelet
Until There's a Cure is a charity founded in 1993 by two California mothers who were parents of children with HIV/AIDS. They have created The Bracelet which is a beautiful way to support this charity and wear a stylish symbol representing your commitment to helping end this epidemic.
The Bracelet can be purchased at the Until There's a Cure website (along with many other things like autographed celebrity photos), or at local retailers like Ben Bridge Jewelers, Virgin Megastores and The Body Shop.
Purchase The Bracelet online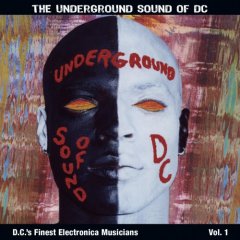 The Underground Sound of DC
The Whitman-Walker Clinic holds a place in my heart, considering where I was raised and where I currently live and work. It is a non-profit community-based health organization serving the Washington, DC metropolitan region. The Clinic is run by volunteers and staff who provide high quality, comprehensive, accessible health care and community services. Whitman-Walker Clinic is especially committed to ending the suffering of all those infected and affected by HIV/AIDS.
Currently the Whitman-Walker Clinic is offering a CD titled The Underground Sound of DC which is a compilation of the best electronica music from the city (including globally recognized artists like The Thievery Corporation). All proceeds from the sale of the CD support The Clinic.
Purchase the CD.
(PRODUCT) RED / (RED)
(RED) was created by Bono of U2 and Bobby Shriver, the chairman of DATA to raise money for the Global Fund. The Global Fund supports women and children affected by HIV and AIDS in Africa. Many well-respected and highly-coveted brands have joined (RED) – brands that give a portion of the proceeds of their (RED) products to The Global Fund. A few of my faves from this line:
Buy any pair of Converse (PRODUCT) RED shoes and a portion of the proceeds will go to The Global Fund, to help fight AIDS in Africa. The simple Converse Chuck Taylor is a great knock-around shoe for men and women; my husband and I both have a pair of low-top black "Chucks" for weekends and casual affairs. I love the idea of designing your own pair of "Chucks" (you can even put your name on them!) and having your purchase help those in need.
Design your own (PRODUCT) RED shoes with Converse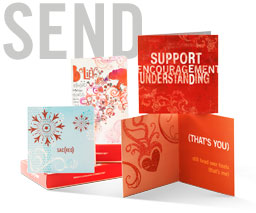 The latest (RED) partner, Hallmark's (PRODUCT) RED collection includes an inspired line of cards, gifts, flowers and gift wrap, including the INSPI(RED) keepsake holiday ornament. The ornament would be a great gift for the hostess of your next holiday party, and nothing better than to wrap those gifts this season with paper that will be helping women and children in Africa.
See the Hallmark (PRODUCT) RED collection
Give more than music. Choose (PRODUCT) RED Special Edition iPod models and the iTunes (PRODUCT) RED gift card, and Apple gives a portion of the purchase price to fight AIDS in Africa. We all know people will be receiving iTunes gift cards and iPods this holiday season – why not have them be ones with some thought behind them?
Buy (PRODUCT) RED from Apple
The popular band The Killers have turned their Christmas single "Don't Shoot Me Santa" (RED), with 100% of the proceeds to benefit the Global Fund, for investment in African AIDS programs.
Buy the single on iTunes now
(click on any photo to enlarge; all photos from the company websites)