This article may contain affiliate links; if you click on a shopping link and make a purchase I may receive a commission. As an Amazon Associate, I earn from qualifying purchases.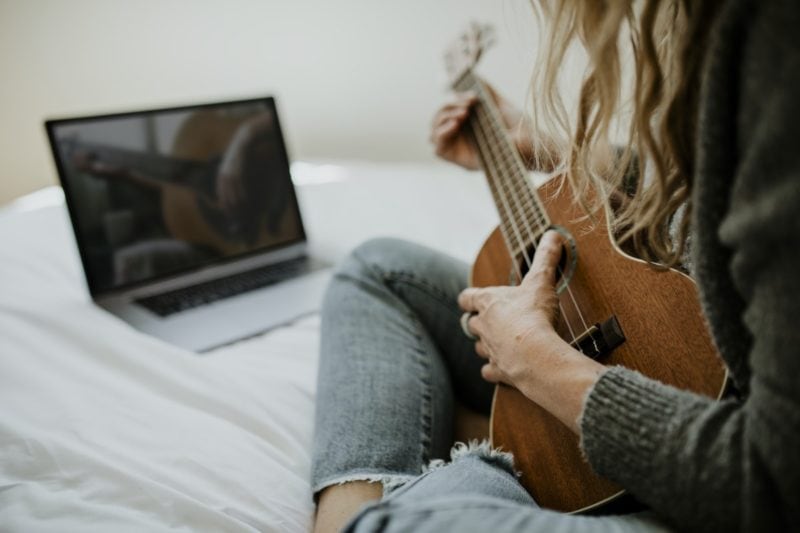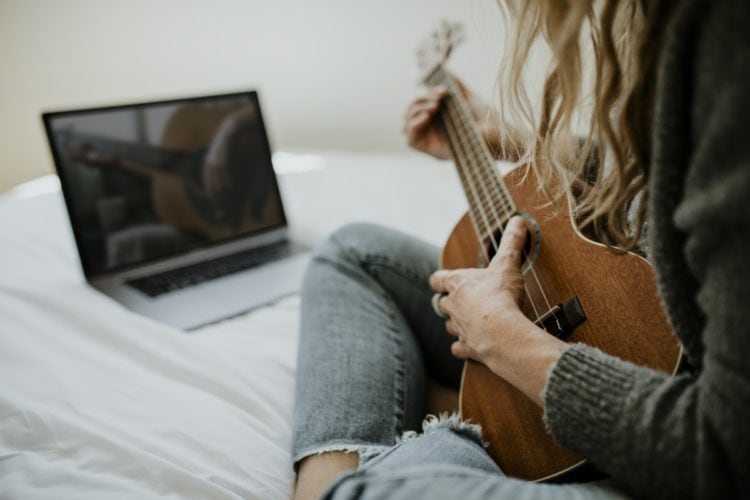 We always knew we would send our child to public schools. By chance (or us buying a "starter home" in 2000 that we still live in and adore) we moved back to the same county where my husband and I attended public school. We had mixed public school experiences, mine more positive than my husband's, but we both agree that going to them in our county, befriending kids of all economic levels, races, cultures, and religions was the best education we could have ever received. We wanted the same for our daughter.
Our local elementary school is stellar, the high school consistently rated one of the best in the country, but the middle school was another matter. There were regular stories about fights, lack of teacher support and security, and we saw the transformation of some of the sweet kids in our community after attending for three years. When our child was little, we seriously considered homeschooling her for the middle school years. We began researching RVs and homeschooling, thinking we could roadschool, seeing the country while also learning important school subjects. She'd come back for high school and heck, what an essay topic for college applications! But as she got older and we got to know the person she was, we realized it wouldn't be fair. Middle school is a time to develop social skills, make friendships, get crushes and small heartbreaks, and learn important life skills that happen in a group setting away from Mom and Dad. We were happy to see over the years that the middle school's reputation improved; getting to know the type of student she was we became comfortable with her attending it.
And now my 5th grader is missing the end of her last year in elementary school, and rumors are that she will be attending the beginning of middle school via Google Classroom from her bedroom desk. I started researching homeschooling programs just so we have options, especially since right now I don't think we're providing her the best education. I know, I need to give us parents and the kids some grace and I am, but also we don't know when this will end. Right now, she and I together write down a daily schedule of tasks. The assigned school work, time on the piano and ukelele, time to read, time to exercise, time to connect with family via FaceTime, and plenty of time to play video games and connect with friends through various video chat tools. All things we likely would have been doing in an RV, though the idea of cross-country travel right now is terrible.
I have no concluding paragraph to tie this thought into a pretty bow. It's just weird how life turns out and how we adapt to new situations, minor and major.
How to Help
In my #GivingTuesdayNow post this week, reader Melissa shared in the comments what organizations she donated to for the event and one was Healthcare for the Homeless. She shared about HCH, "I used to work for the state health department and saw them from a few perspectives. I am consistently impressed with their thoughtfulness and quality. In addition — and critical to us — is that HCH pays ALL their employees a living wage or better. From the front desk on up, everyone makes enough to rent housing based on AMI." To be honest, as a resident of Maryland for most of my life, I never before heard of Healthcare for the Homeless, an organization based in Baltimore, Maryland.
Each year in Maryland, over 50,000 people experience homelessness. More than ten times that amount of Marylanders are poor. 38% of poor people in Maryland work full- or part-time. More than 50% of poor Marylanders live in "deep poverty," meaning their incomes are below 50% of the federal poverty level. People typically experience homelessness because they can't afford housing—which is often perpetuated by things like poor health. The connection between poverty, housing and health is close and direct. That is where Healthcare for the Homeless comes in. HCH provides comprehensive health care services and supportive services to people experiencing homelessness. During 111,177 clinic visits in 2016, HCH helped 10,000 children and adults move toward better health and stability. And HCH is continuing to support the homeless population of Maryland through COVID-19; here you can read how they are doing this in as safe a manner as possible. To achieve this, HCH needs donations; while I made a donation this week it is a drop in the bucket of what is needed especially during this pandemic. Click here to learn more about Healthcare for the Homeless, and thank you Melissa for bringing this important organization to my attention.
Weekend Reads
A reader sent me this website, Did They Help, which tracks businesses and how they have handled the coronavirus. While the site doesn't have every brand in the United States, it is constantly updating with new companies and how they reacted to the pandemic.
What will post-lockdown fashion look like? (Vogue Business)
Why is it, that in the midst of a pandemic all I can think about is the way my body looks? (Sh*t You Should Care About)
I heard from some of you that it's hard to find masks that fit a fuller face. Kiyonna just came out with 100% cotton three-layer face masks in size M/L that are reversible and come in a variety of colors and prints. As an FYI, these masks and the brand are made in Orange County, California and Kiyonna is also making masks for their local homeless community.
A fascinating piece from the voice of a food delivery person in DC during the pandemic. (The Atlantic)
A tough piece to read after hearing the news of sustainable clothing brand Elizabeth Suzann, and also a piece causing controversy in the plus-size community for the tone of some parts and the choices of who to interview. However, I still think it's an important discussion: can sustainable fashion and inclusive sizing coexist? (Bazaar)
I saw these shoes and they immediately reminded me of a pair I owned before I had a baby and my feet grew half a size. They were that statement shoe that went with everything, from a coral-colored linen sundress to a black cocktail dress, to a pair of denim trousers and a blouse. Same color, same flower detail. I'm tempted to get them!
Local yokels, if you're looking to get your farmers market fix without leaving your home, No 1 Sons, known in the area for their amazing pickled veggies, has partnered with local farms to offer drop-offs of produce, mushrooms, flowers, apples, herb and tomato plants, eggs, flour and yeast, bread, and much more! We ordered a delivery for last Saturday and were amazed with the items we got, the freshness, size, and how easy the no-contact delivery was! Click here to learn more.
If you peruse Instagram or TikTok, and honestly even Twitter, there's a good chance you've seen Tabitha Brown making some of the most delightful vegan dishes with her delightful "mom" voice and personality. She won me over, and I love her, even more, reading about how she came to this point in her life. (Huffington Post)
Is time flying by oddly quickly during COVID-19? Here's why you may feel that way. (LA Times)
Four fashion critics and stakeholders outline their take on COVID-19, and how we arrive at a truly sustainable future in fashion. (Everpress)
Did your CSA or local farm delivery send you a bunch of some vegetable you don't think you can consume before it goes bad? Why not pickle it? Here are instructions on how to quickly and easily pickle most any veggie. (Feasting at Home)
Many of us are spending this time at home organizing, cleaning out, and thereby finding plenty to donate. Before you bag up that stack of old t-shirts and toddler toys I encourage you to read this piece about how thrift stores are handling the coronavirus. (Bloomberg)
Warning: this piece may cause you to shed some tears. The relationship between a mother and daughter, affected by a virus, in this case, polio. I'd love to write more but I don't want to spoil it for you. (The Washington Post)
Hear/See/Read
Okay so I started Buy Yourself The F*cking Lilies and I stopped it about a third of the way through. The author, Tara Schuster, Vice President of Talent and Development at Comedy Central is funny, honest, and forthright about rituals she employed to get herself together and makes it very doable and relatable. But it wasn't relatable to me and I felt that she was writing for a much younger audience. Who knows, I may return to it, but at the point I got to, I had to let it go. Let me know if you've read it, especially if you feel differently than me. Is it worth it to continue?
So I began reading Sigh, Gone, a book I picked up after catching an interview with the author on NPR. This is the memoir of Phuc Tran who immigrated with his family to Pennsylvania after the fall of Saigon. Growing up not terribly far away in suburban Maryland and just a few years younger, I "get" that world he was thrown into. I'm only on Chapter 2 so I can't really rate this book but so far but it's an enjoyable distraction from the news without being complete fluff.
I finished the second season of Atypical on Netflix. I could not STAND Jennifer Jason Leigh but that may have been purposeful, as her character is better explained as the series continues. Despite her, I loved the rest of the cast, I loved how they handled situations, and the season finale was so beautifully done. They say the third season will come out next year but I am not expecting much from any show's schedule with what we are all dealing with.
This week, our kid picked Song of the Sea, an animated movie available on Netflix. It is based upon Irish myth but in modern times (the brother has a Walkman and red and blue 3D movie glasses so it's not 2020 but it's enough for modern kids to relate). It's a gorgeous hand-drawn film and kept all three of us captivated until the very end. It's by the same director of The Secret of Kells, but I found this one less intense/frightening for children and I appreciated that no character was portrayed as evil (granny was acting out of love, dad was doing his best, even Macha wasn't seen as the "bad guy"). After we had a great discussion about Irish myths and researching selkies and the interest in the myths continued into the next day. If you're looking for a movie that can also inspire future reading, research, and even art projects this is a good choice!
Watching this beautiful movie reminded us all of another movie we positively adore and have watched often – The Little Prince. Many have read the book at some point in their life, but the 2015 film, which is available on Netflix, is phenomenal. It's beautiful, it's heartfelt, it's so well done and expands on the little book on many of our shelves. This is not just a kid's movie, adults will also enjoy it (and how can you resist a movie with the voice of Jeff Bridges as one of the main characters? Also voicing characters are James Franco, Rachel McAdams, Marion Cotillard, Benicio Del Toro, and Paul Giamatti.
For Your Entertainment
One of the best things about this pandemic is the creativity that has blossomed. I like Glass Animals and was excited to see their latest music video, especially since it was released just this month. I started watching and could tell it was filmed at home, but there were some aspects I didn't know how they were done. Well I just needed to stick around and watch the rest of the video. Very cool, very creative, and a very dreamy song. The credits at the end made me chuckle.