This article may contain affiliate links; if you click on a shopping link and make a purchase I may receive a commission. As an Amazon Associate, I earn from qualifying purchases.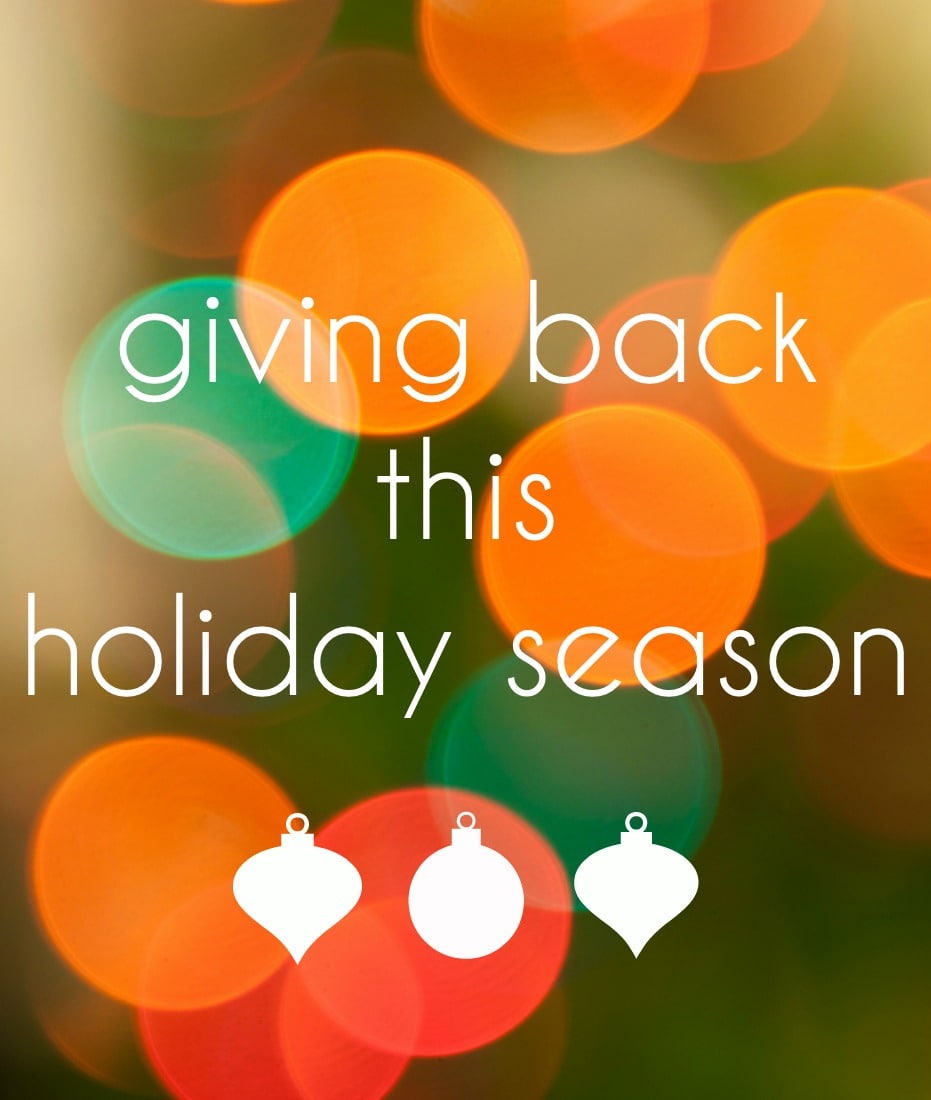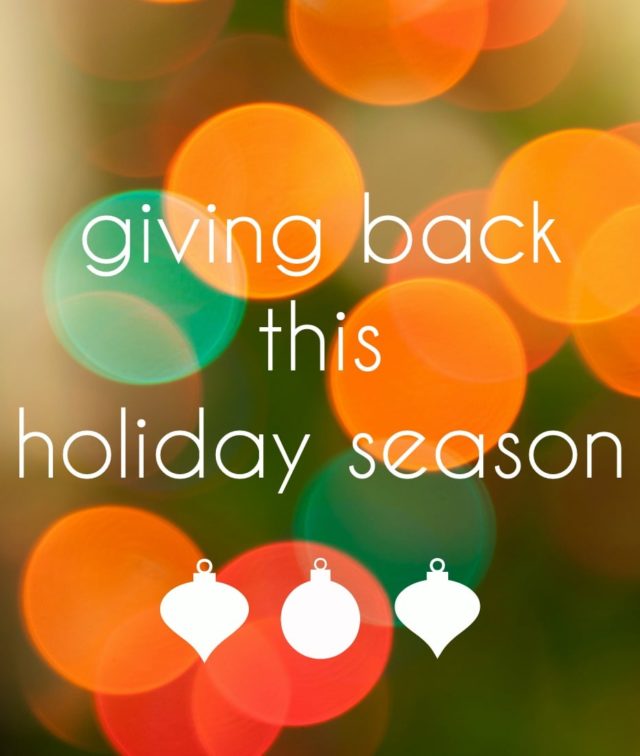 'Tis the season for giving and I've shared plenty of gift guides to give to friends, coworkers, family, and other loved ones. But this season is a great time to give to those less fortunate or to causes that improve this world we live in. A few ideas on how to give back before the end of the year (or honestly at any time).
Donate Gift Cards
Did you get a gift card this season for a store where you never shop? Have any partial gift cards floating around the house? Donate them! A $5 Starbucks card may just be a fancy latte to you, but for another may be what keeps them from going hungry. At a previous job, we used to do a post-holiday gift card drive and donate them to a local domestic violence shelter and I thought it was such an easy way to make a difference. Last week I gathered up all the partial gift cards we had and any we received that we didn't need and donated them to CharityChoice. With CharityChoice you can pick from 250 different charities to receive your gift cards and you can even print out your mailing label from the website.
Goodwill also accepts gift cards as a donation. Plywood People is a non-profit in Atlanta that leads a community of start-ups doing good; they too accept gift card donations. Use a Sharpie to write the balance on the front of the cards; most gift cards have a website to easily look up the balance. If you are donating your gift card to a nonprofit 501(c)(3) organization, the entire value of the gift card is tax deductible.
Donate Your Time
Sure, soup kitchens and toy and coat drives are hot before Christmas but what happens after? Many of us have off work and school this coming week, start a new family tradition by dedicating time between Christmas and New Year's each year to a local charity. Some ideas:
Use this week to clean out your closets and donate coats and winter necessities to a local coat drive or your nearby Goodwill. If you have kids, a new tradition can be cleaning out toys to make room for what Santa brought and together bring the good condition toys to a local donation center.
Visit a nursing home – the holidays can be lonely for many, especially for the elderly or infirmed. Nursing homes, assisting living facilities, hospitals, and hospice centers usually welcome visitors if you call and plan in advance and this is a great activity for a family or group of all ages.
Donate blood – This is something that is needed year-round, but an easy family or friend annual tradition to do as a group. Click this link to find a Red Cross blood drive near you.
Write thank you cards to those who make your community better. The police, fire and rescue, and public works are constantly on call to keep your holidays safe and comfortable.
Volunteer time at a local animal shelter – many shelters also accept donations of old linens as well as gifts of food and other supplies from a specific donation list.
Be a foster grandparent – I learned about UPO's Foster Grandparent program on a local news show and had to share it. UPO's Foster Grandparent Program trains low-income seniors with caring spirits to provide attention, guidance, and support to DC children in a variety of local settings, including early education centers, elementary schools, hospitals, and youth programs.
Show your thanks to our troops – I've written about Operation Gratitude before; it's a great organization that delivers care packages to deployed troops. Emerson's Girl Scout troop makes cards for troops with Operation Gratitude, but you can donate money, organize a drive or fundraiser, and even volunteer to help pack care packages.
Share your End of Year Bonus
Many jobs provide bonuses at the end of the year. If possible consider donating even a few dollars of it to an organization that can really benefit from it. Imagine if each of us donated just $5 what a major impact that could have. A few of my favorite organizations that I donated to this year:
Make Giving Back a New Year's Resolution
There's no expiration date on being charitable, starting January 1st with a resolution to give back is a wonderful way to start 2019 on a positive note. Charities really appreciate monthly donations as it helps them better plan out their initiatives and budget their financing. Even $5 a month can truly benefit an organization and if you set up monthly payments it's a "set it and forget it" system where you receive a receipt in your inbox each month when the payment goes through.
I'd love to hear how you give back this holiday season or any time of the year. And I wish you and yours a happy and safe holiday season!