This article may contain affiliate links; if you click on a shopping link and make a purchase I may receive a commission. As an Amazon Associate, I earn from qualifying purchases.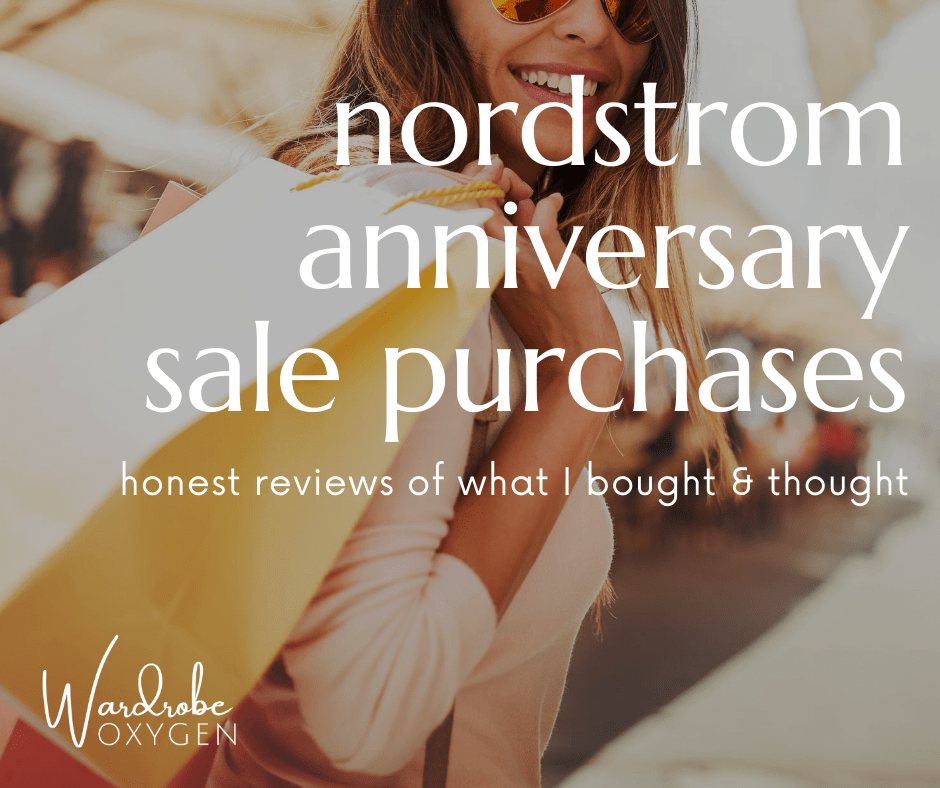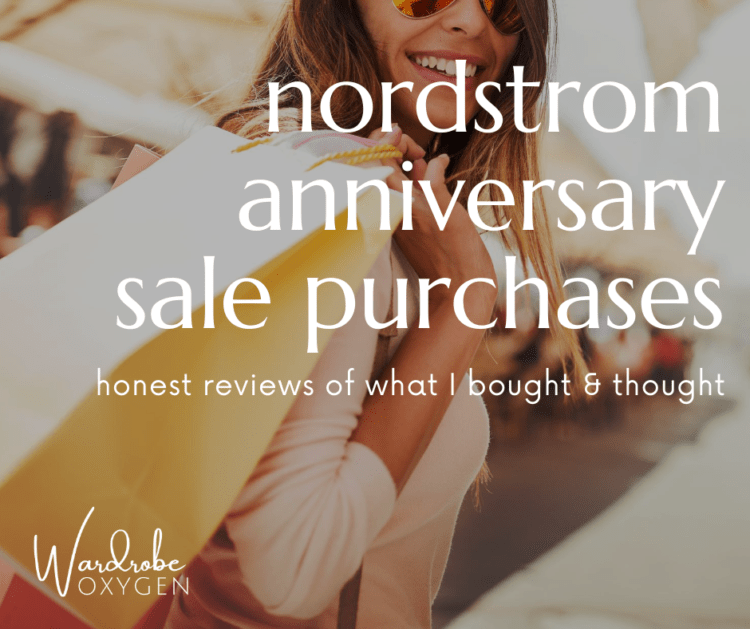 Welcome to another installment of retail hits or misses, where I share what I purchased from a retailer and my honest thoughts. What was a hit (meaning I kept it), and what was a miss (return that baby). As I shared two weeks ago, I made some purchases from the Nordstrom Anniversary Sale and shared why I justified the purchases. My purchases dribbled in, with the non-fashion pieces arriving relatively quickly and most of the sweaters not arriving until this past Sunday. I was worried they'd be canceled as I've heard that happen to a few of you. The whole Nordstrom Anniversary Sale order arrived finally in four separate deliveries and I share my reviews below:
Nordstrom Anniversary Sale Hits and Misses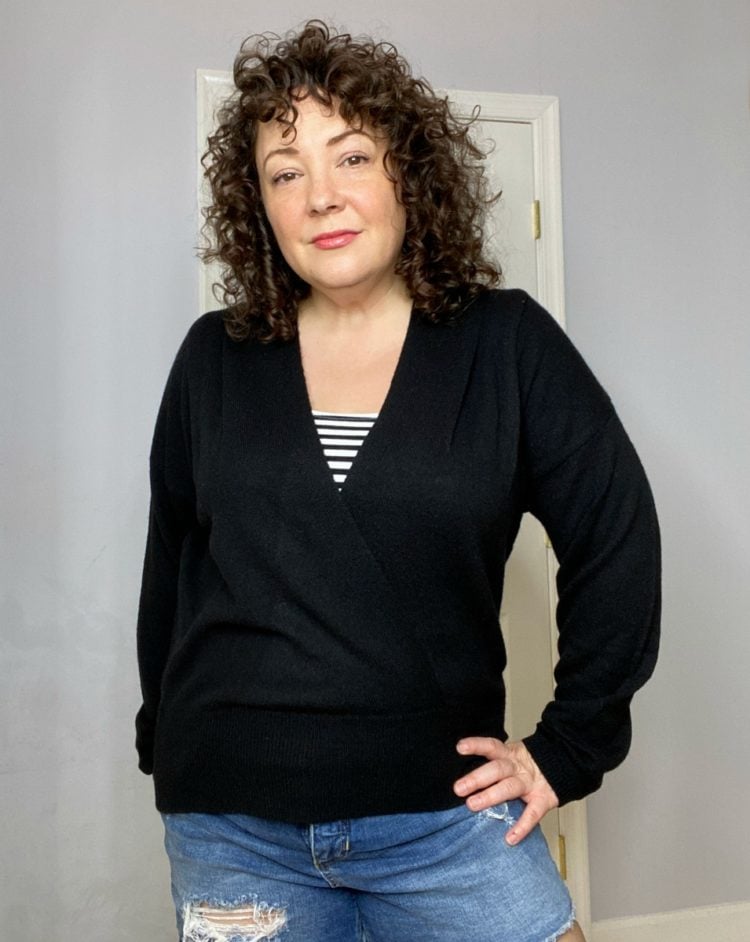 I was really excited for this sweater from Frame and it fits exactly how I expected. Relaxed but not sloppy, the knit feels super-soft like pure cashmere, it's not heavy but opaque and lofty. But there is no way to wear this without at least a cami.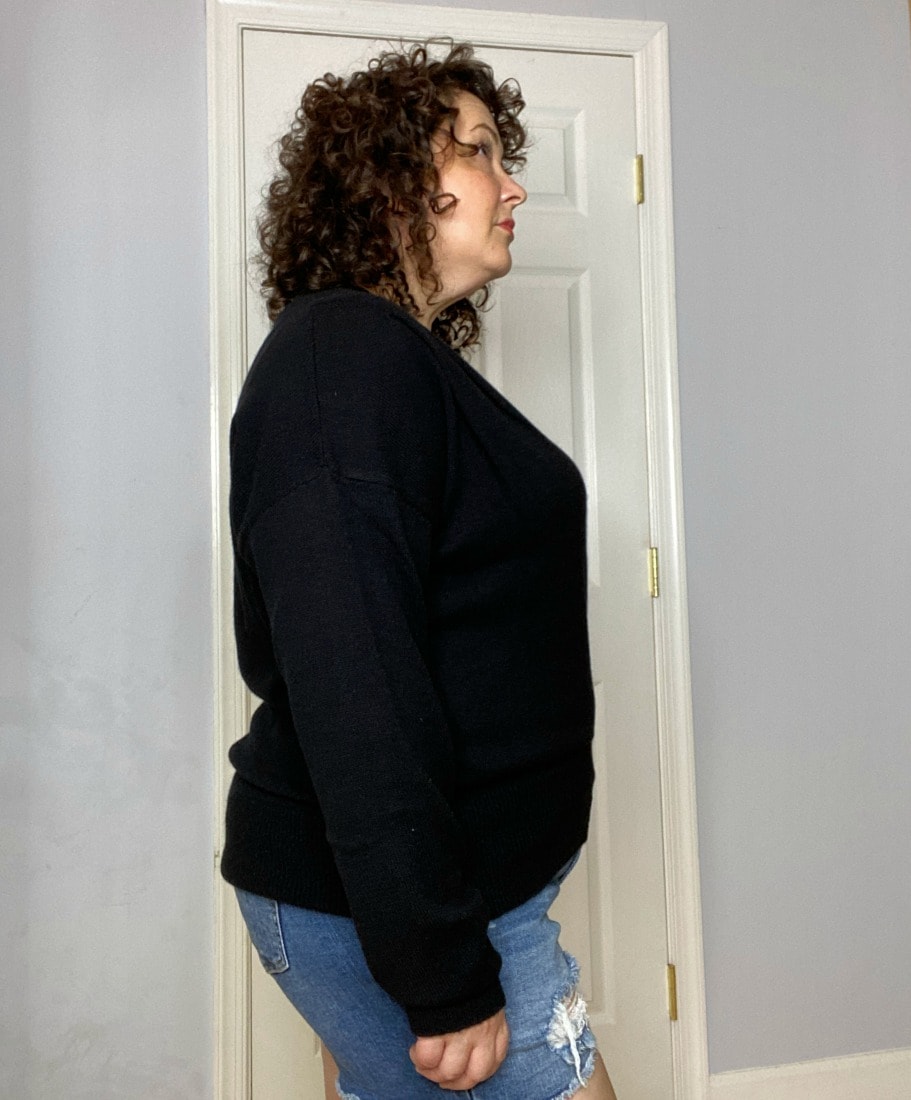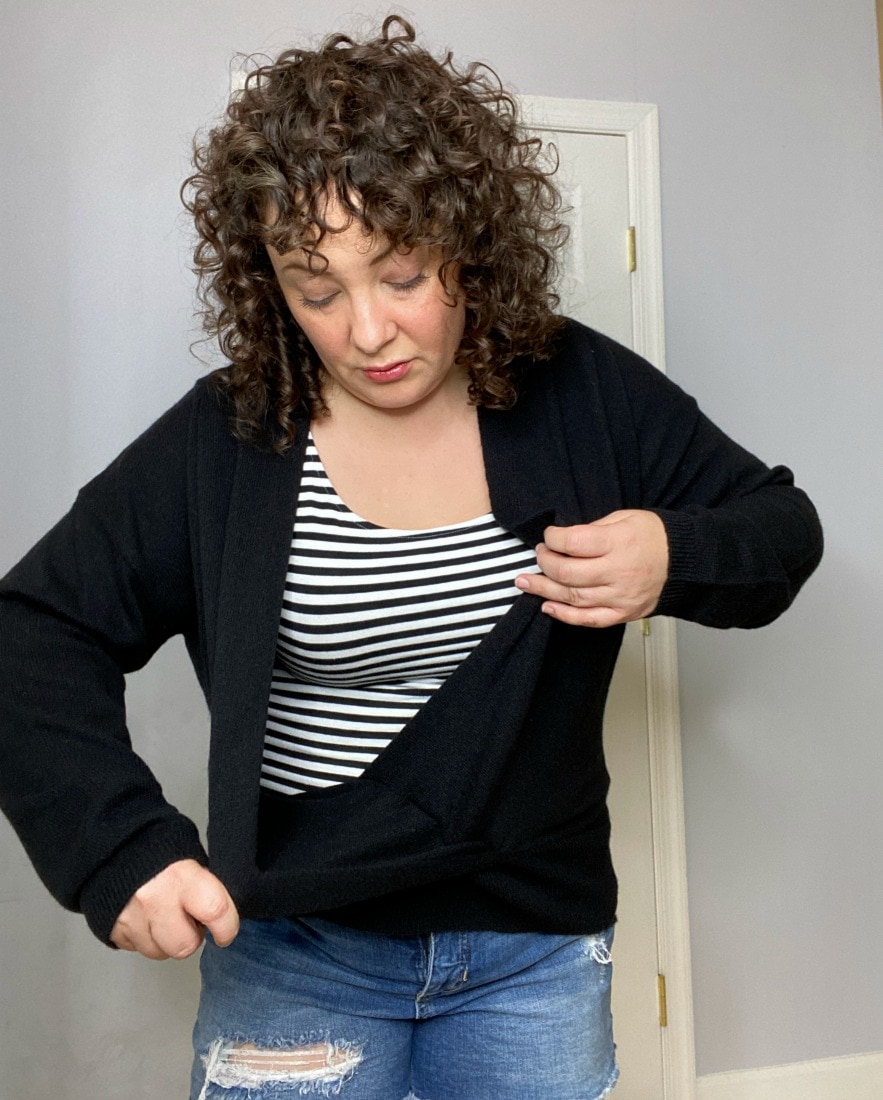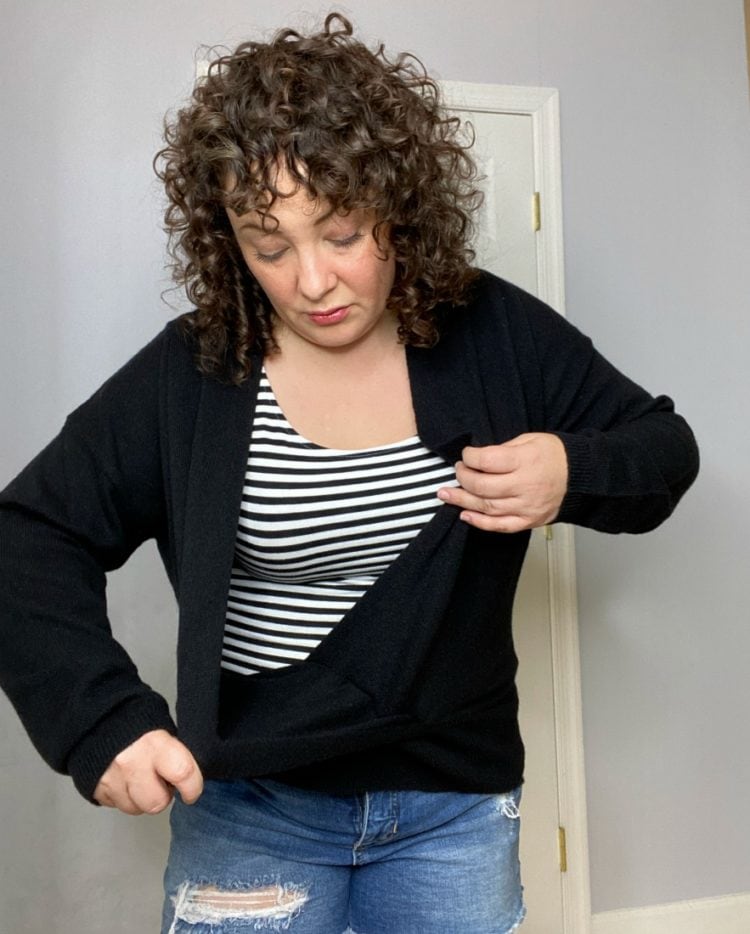 And I thought… I don't really need this sweater. It's beautiful and feels great and looks expensive but if I could wear it without a cami and/or if it was a different color I could justify it but instead I returned it. Miss.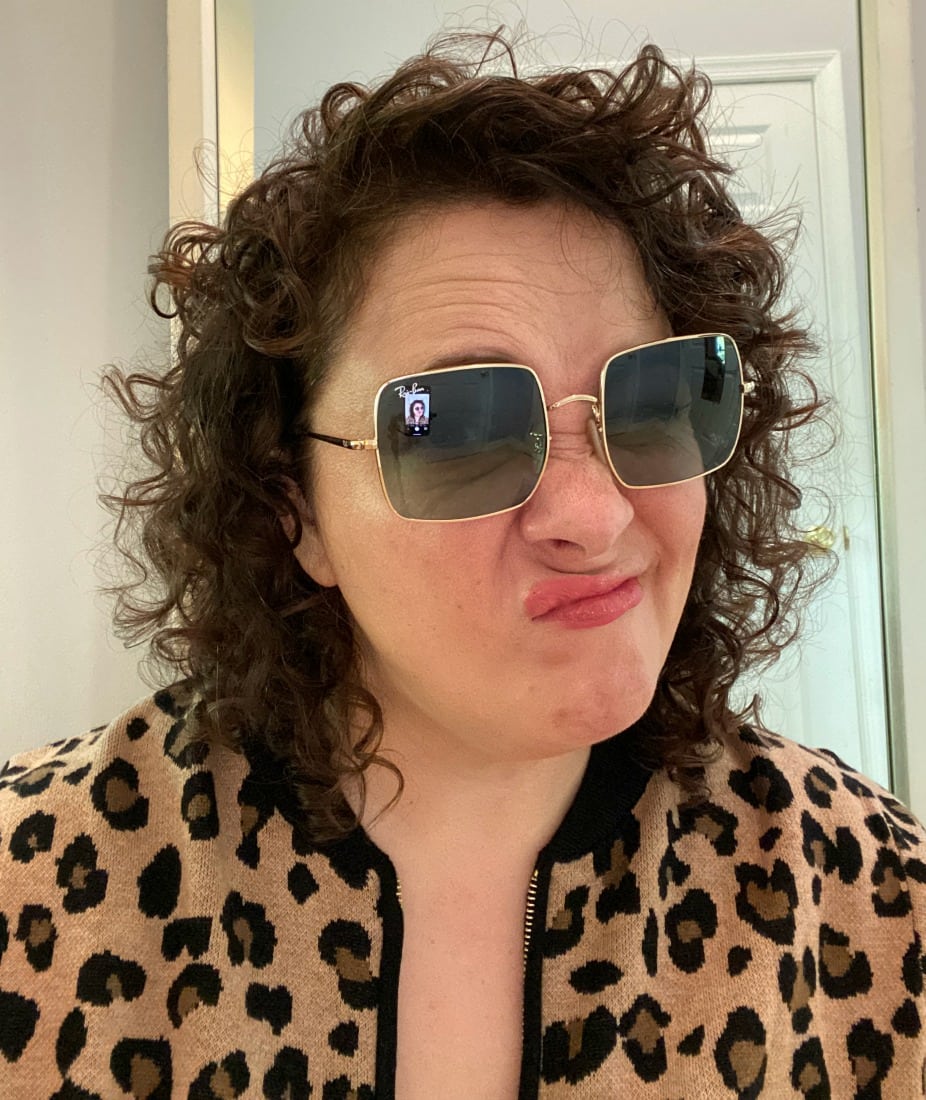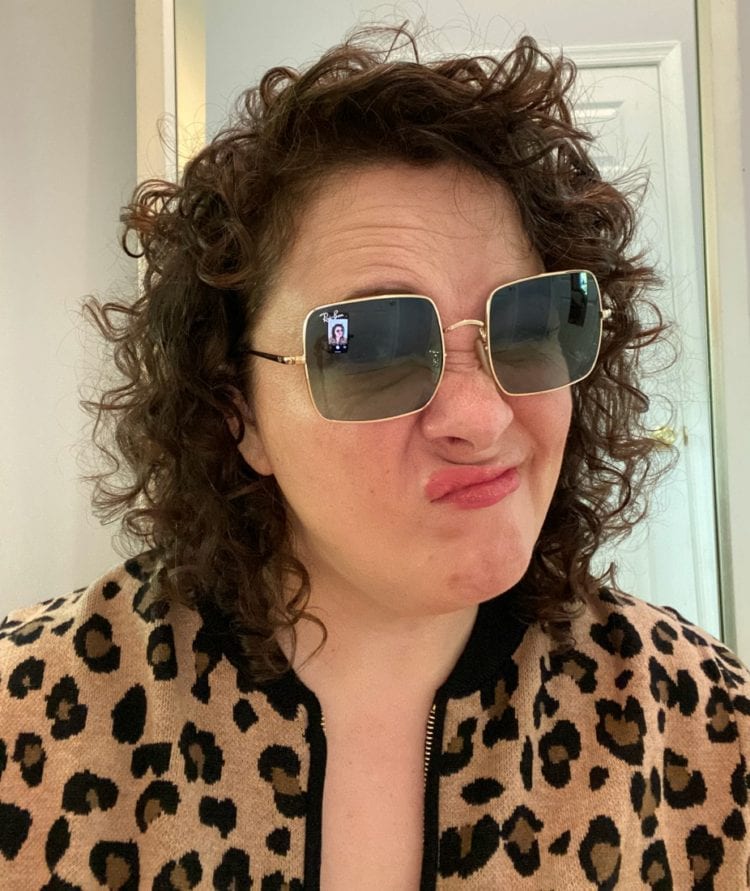 OMG these sunglasses look so ridiculous on me. They are too square; I look like a muppet or a low-key Elton John. Nope nope nope, Miss.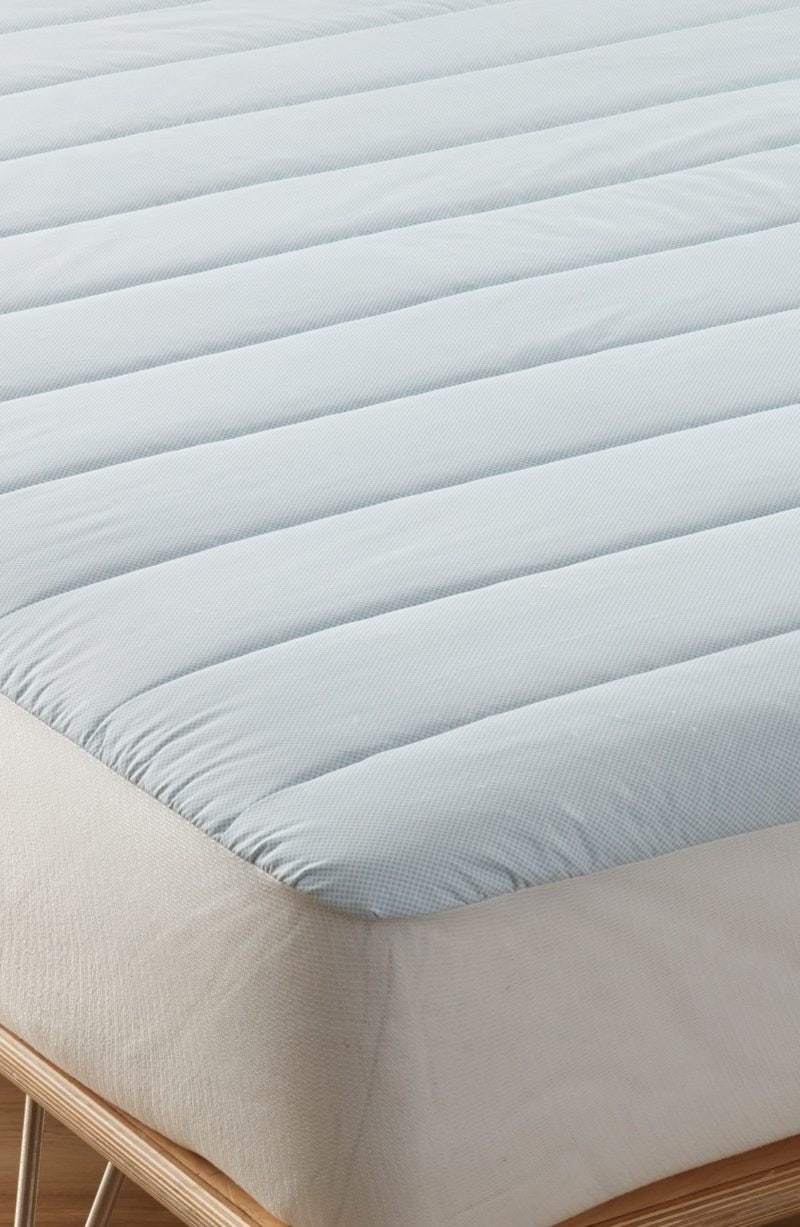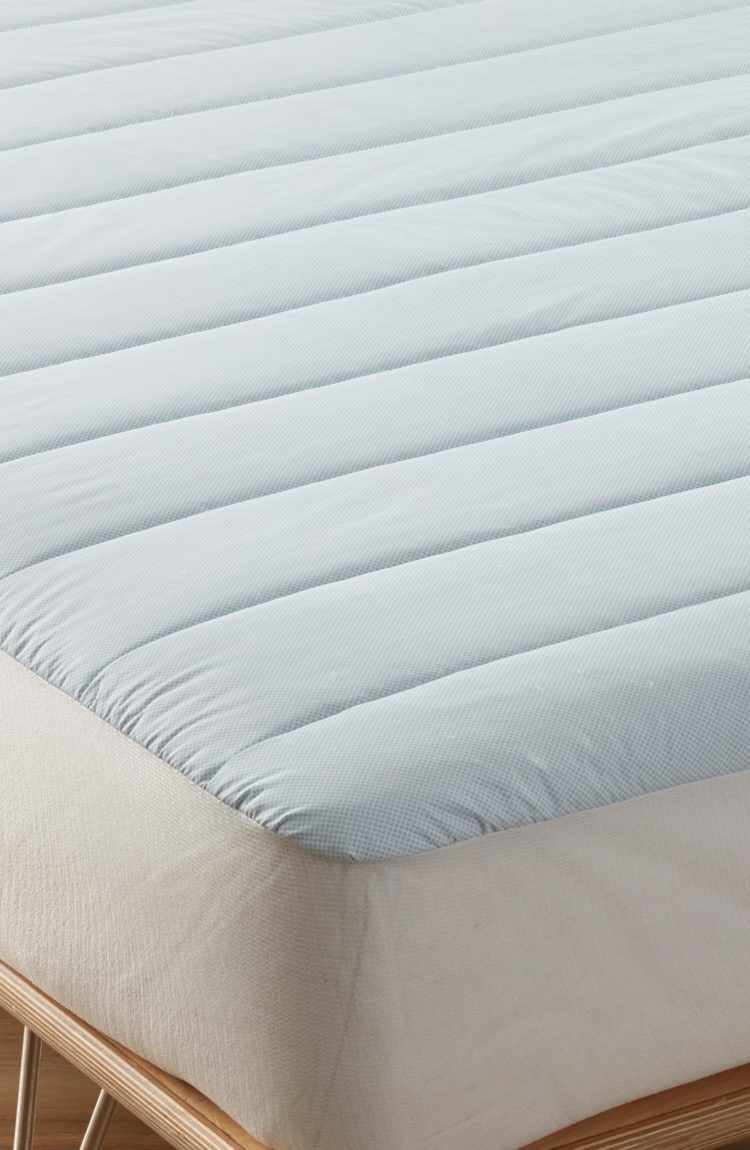 Reviews said this mattress pad made a lot of noise and this is a bit crinkly (my husband said it sounded a bit like a disposable diaper). We washed it and put it in the dryer and it's still a bit crinkly. That being said… it works! My husband and I have both dealt with sweating through our sheets some nights, and since we've put this on the bed he's slept through the night. I still have woken up hot, but not sweaty hot and the sheets are still dry. It's a light blue thin pad (it may say down alternative but it's as thin as a cardboard shipping box) and the sides are all completely stretchy (weird comparison but the sides remind me of postpartum undies the hospital provides) so it fits over deep mattresses and is invisible under sheets. Unfortunately, this is sold out, but I wouldn't be surprised if it comes back in stock eventually. This isn't my first bedding product I've bought from Nordstrom's in-house brand and it is the same quality I've experienced before. Hit!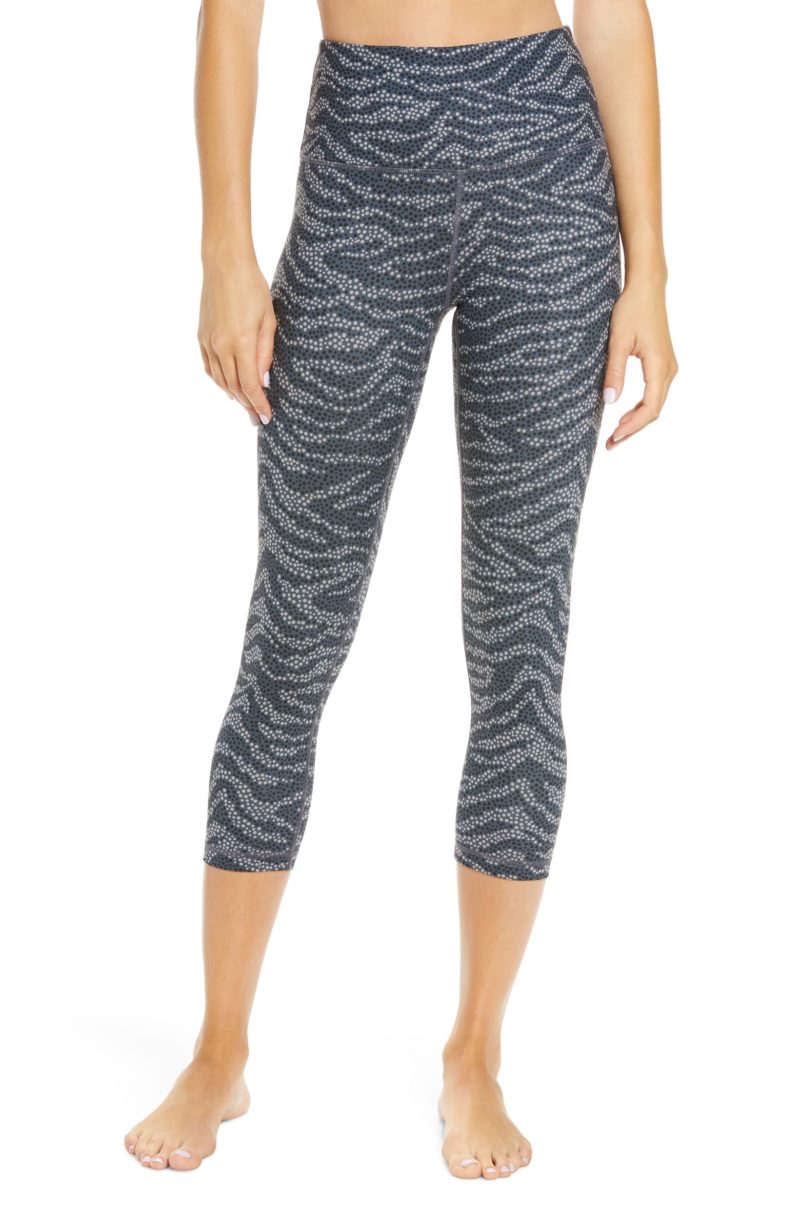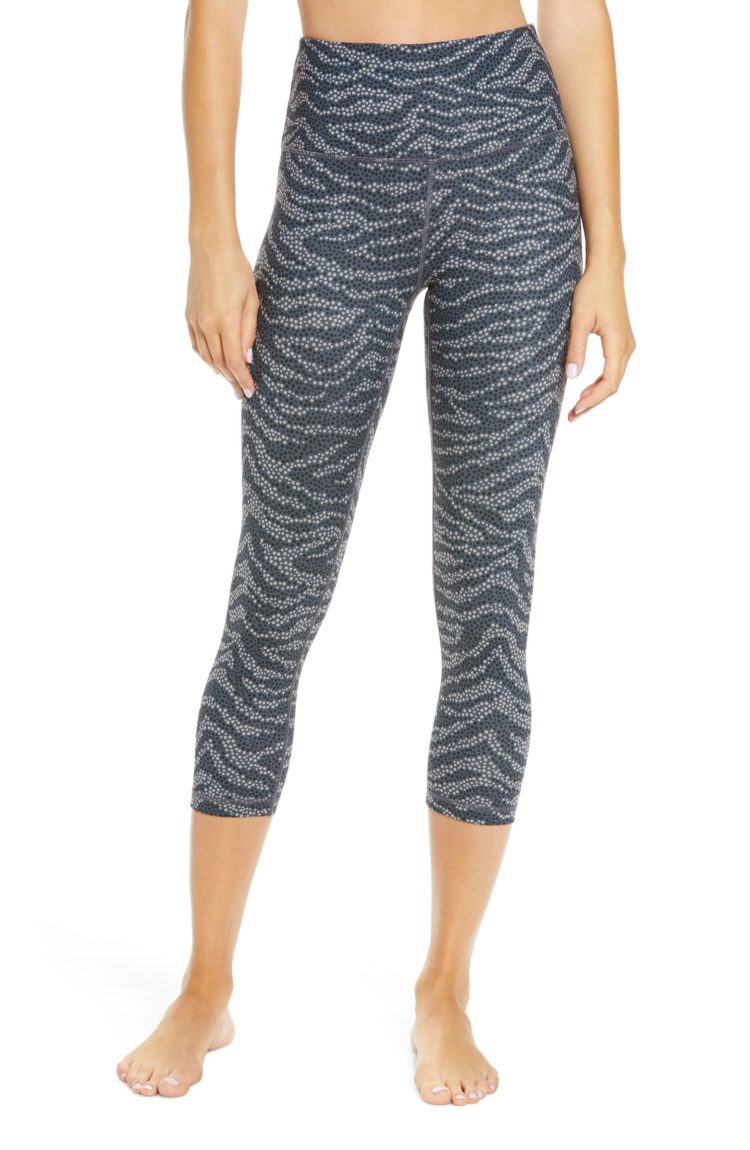 As I mentioned in my original post, I don't know if I am a size Medium but my Large Zella leggings were sliding down so I figured I'd try these leggings in a size Medium. I got these on no problem and they looked great and felt good – compression but not uncomfortable. Did squats and bends in my room and they stayed in place. I liked the feel of the fabric – almost a crepe finish but super stretchy and while tight not transparent when I squatted. K even said my butt looked good in them. Loved the color and print even more in person so I wore them for a Peloton ride. After ten minutes the waist had rolled down to my natural waist making a constricting tube that was not enjoyable for the remaining 20 minutes of my ride. But now I have sweated a gallon into these leggings so they are mine to keep. I'll be washing them to see how that affects the fit but it seems that they will be reserved for walking and other activities where I don't need to bend in half. I think for high waist I need not a medium but a large petite which I have gotten from both Old Navy and Athleta. From now on I'll stick to retailers that offer petite so the waist hits at the right place on me. Miss.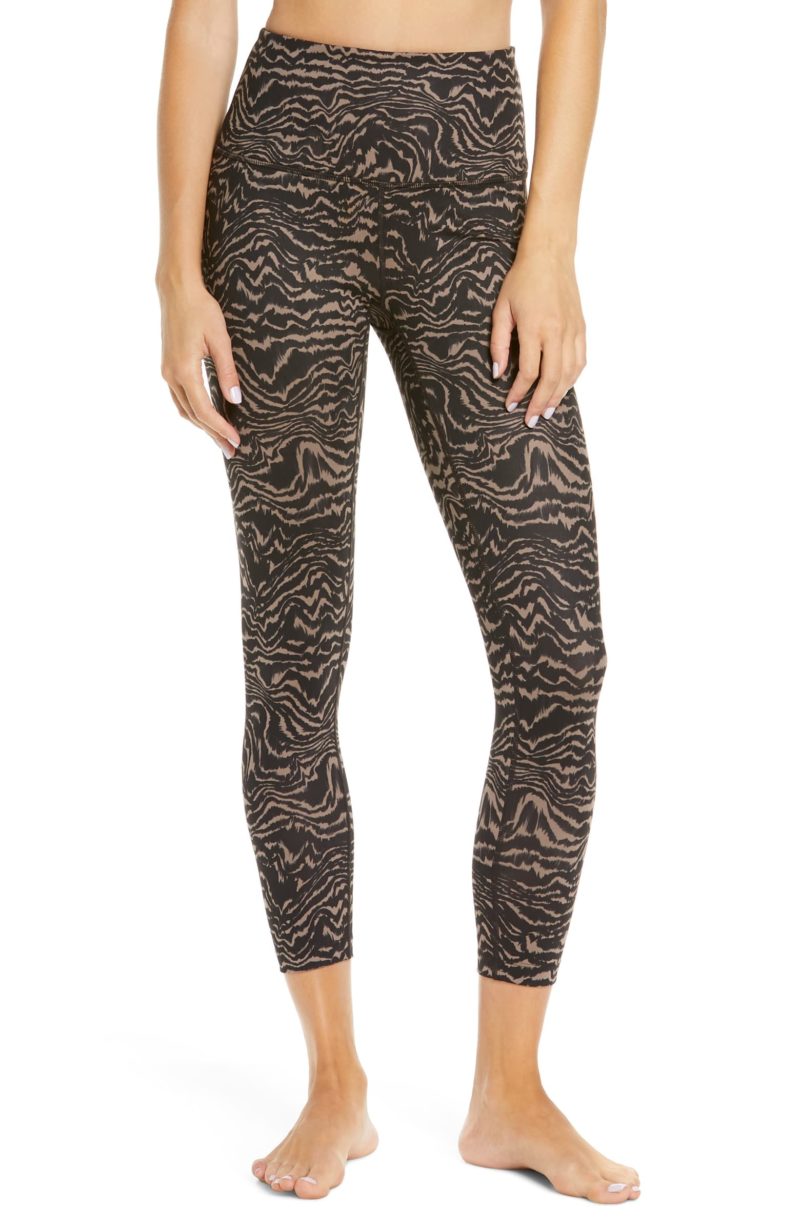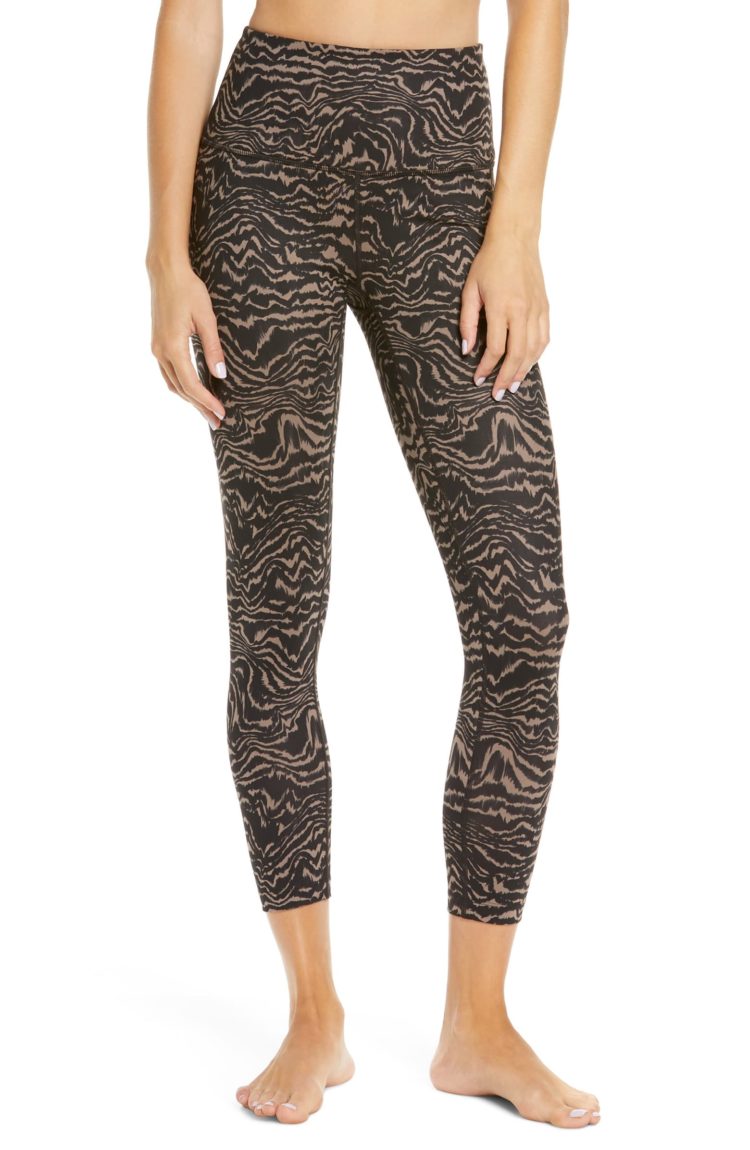 I didn't even try these leggings on after trying the previous cropped leggings. I know they also won't work so Miss.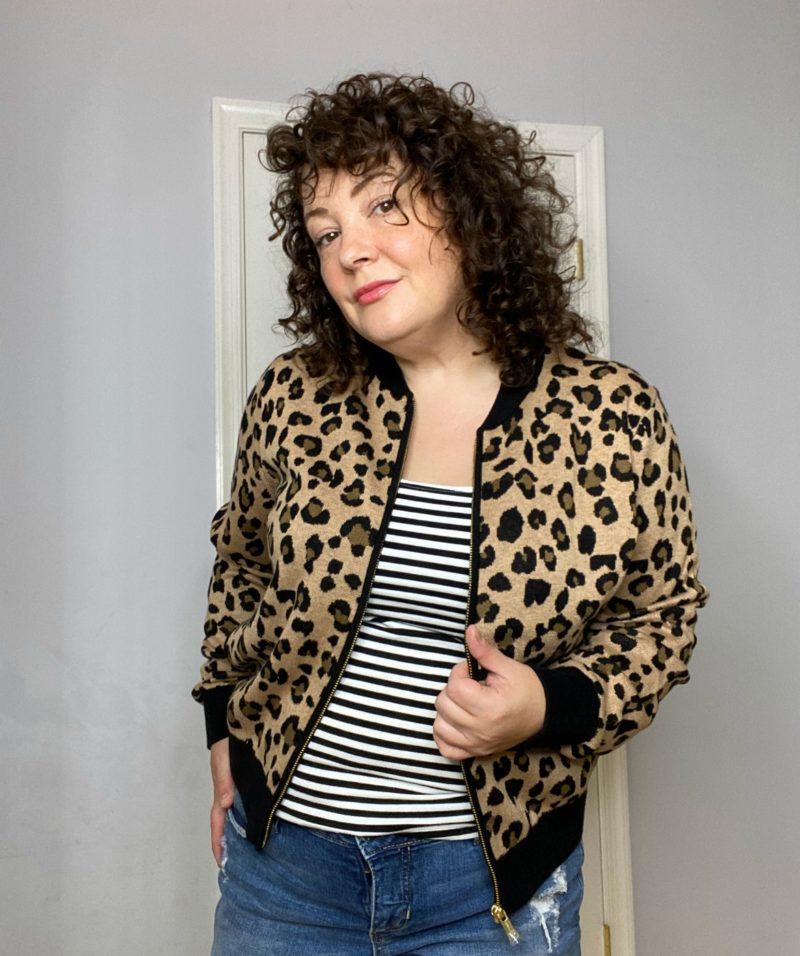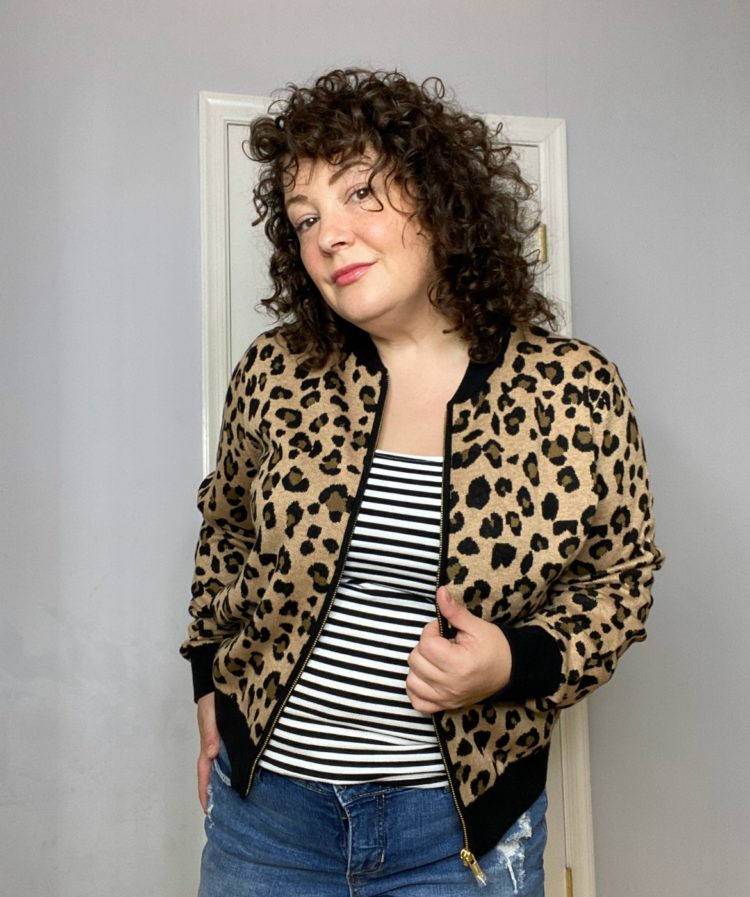 I liked the idea of this sweater bomber jacket being more structured than a cardigan, but hopefully just as comfortable. Also liked the idea of the pockets. I was pleasantly surprised by the soft knit; this is really enjoyable to put on, smooth on both the inside and outside, cuffs not too tight, pockets a nice size, everything feels like quality. I could totally throw this over a t-shirt and joggers at home, or style it for going out. This could dress up for work, but be a great weekend throw-on sort of piece.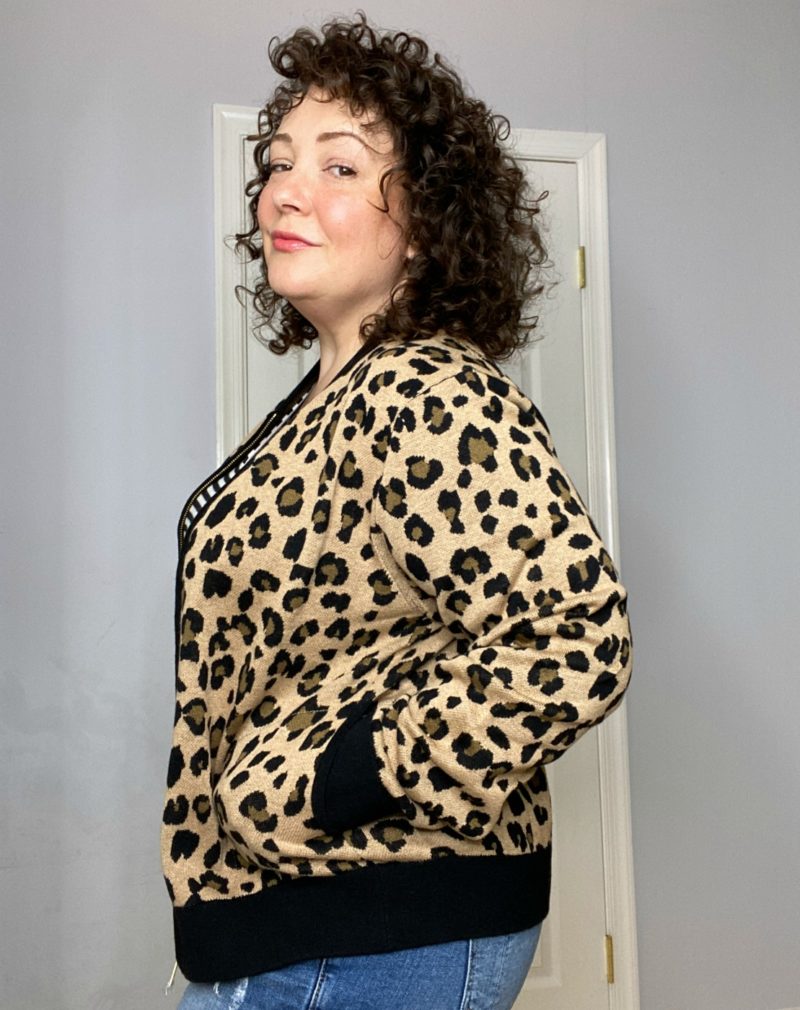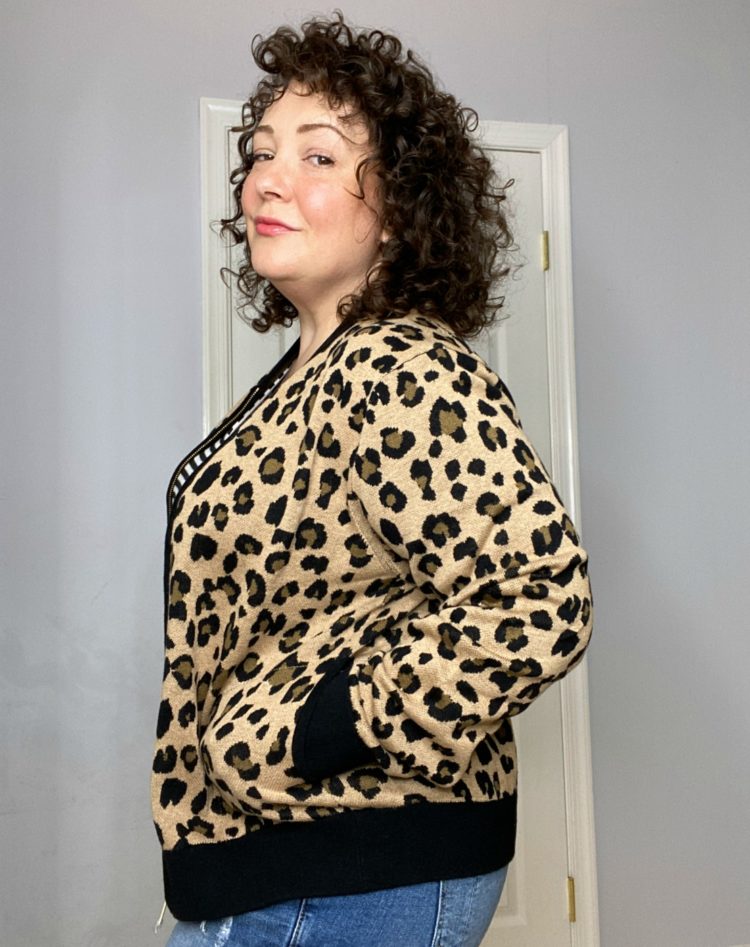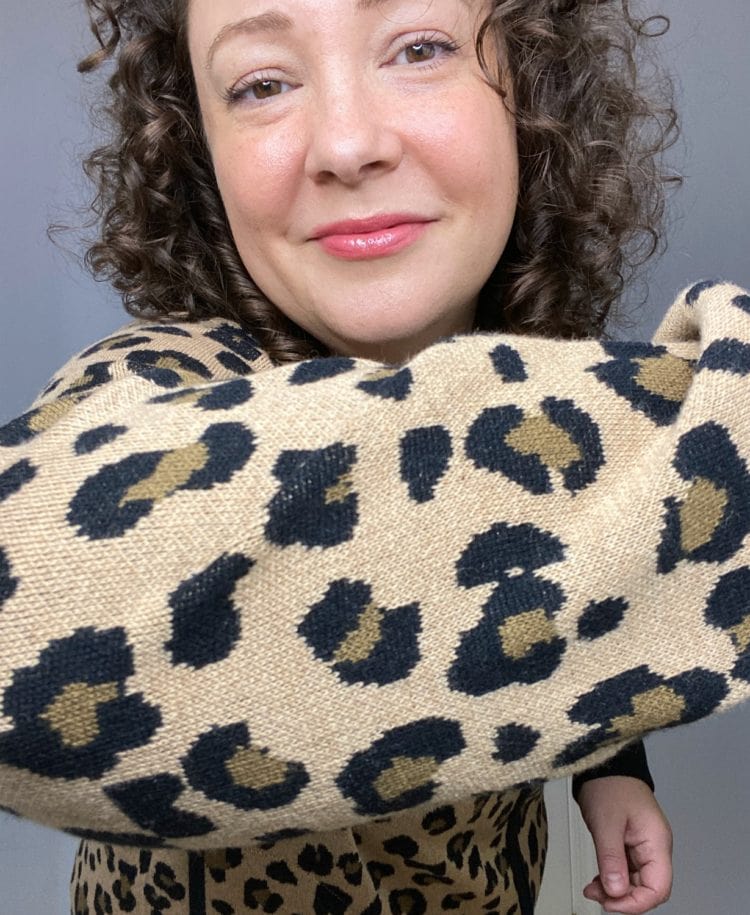 This sweater bomber was also available in black but sold out before I could access the sale; they also have it in a camo print. This sweater bomber is not on the J. Crew website but if memory serves me, last NSale there were J. Crew pieces in the sale not on the J. Crew site but they ended up for sale at J. Crew after the sale was over. So if you like this but don't like the print or they don't have your size, check J. Crew next month!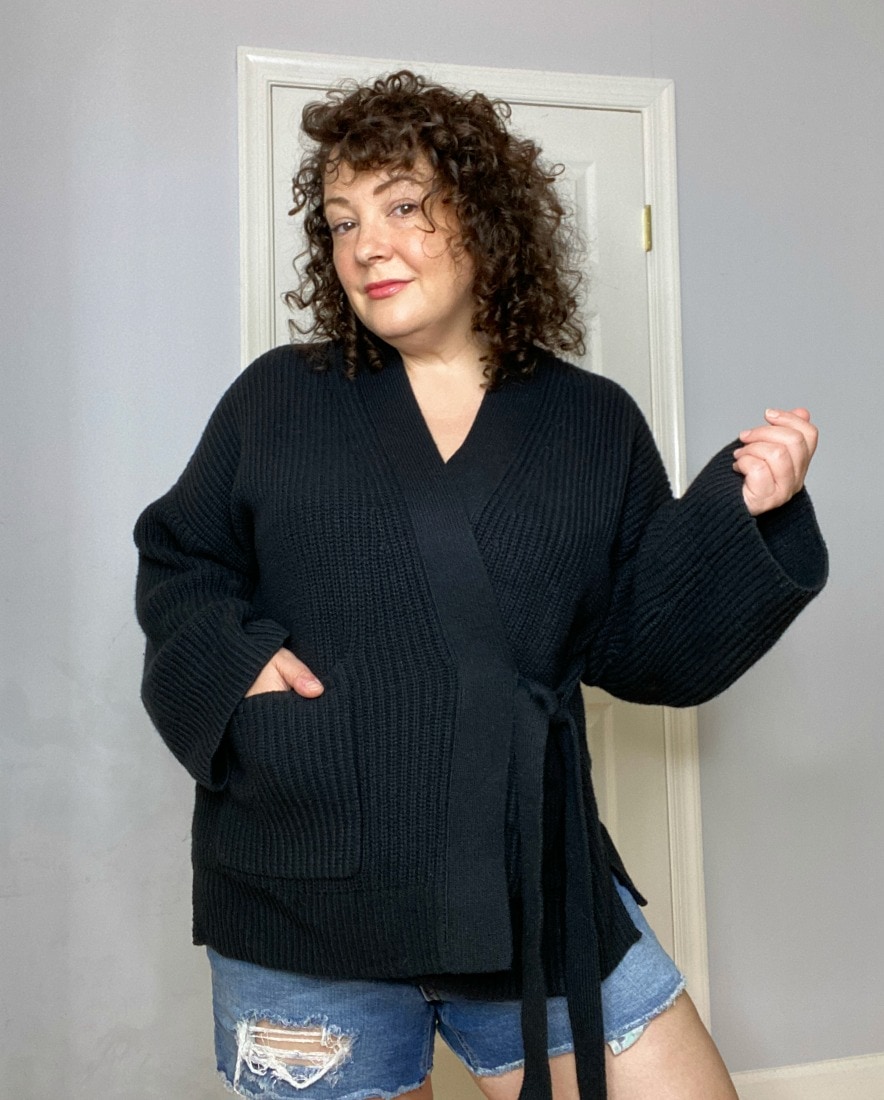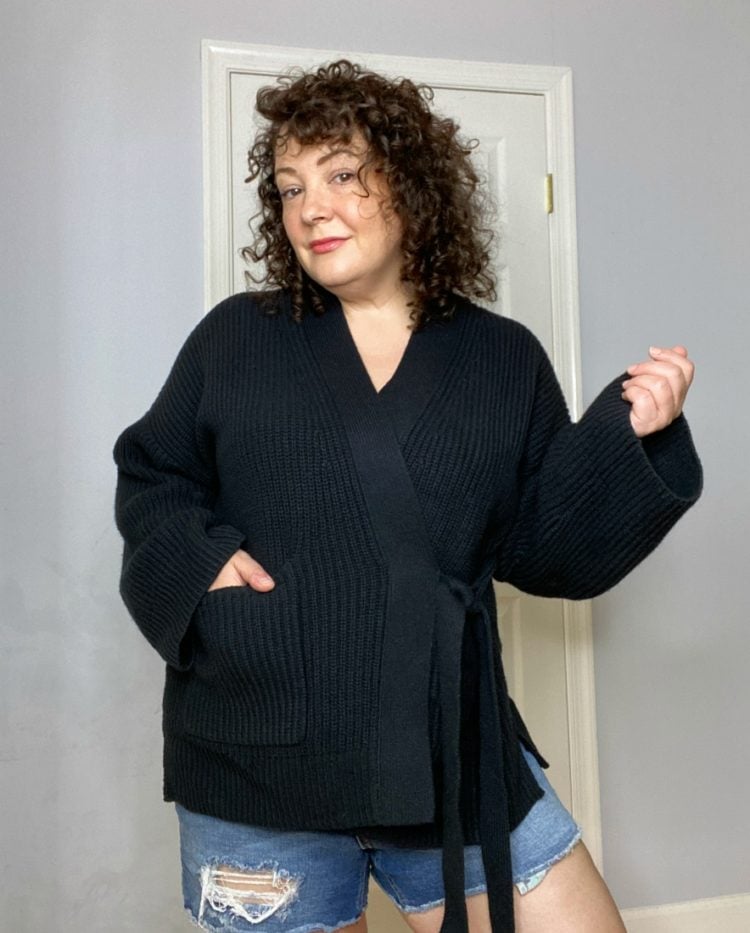 If you follow me on Instagram you may have seen my IGTV review of this cardigan. I ordered this Madewell cardigan in a size large and I think it runs a bit big/relaxed/boxy. I usually buy a Large or 14 in Madewell and don't think I'd want a smaller size since I want this for a relaxed casual throw-on cardigan. As I mentioned in my NSale purchases post, I bought this to be an alternative to my cabi cardigan which I throw on often. I like that it not only has pockets but deep and sturdy ones that won't cause the whole cardigan to hang weird when I put my iPhone in one.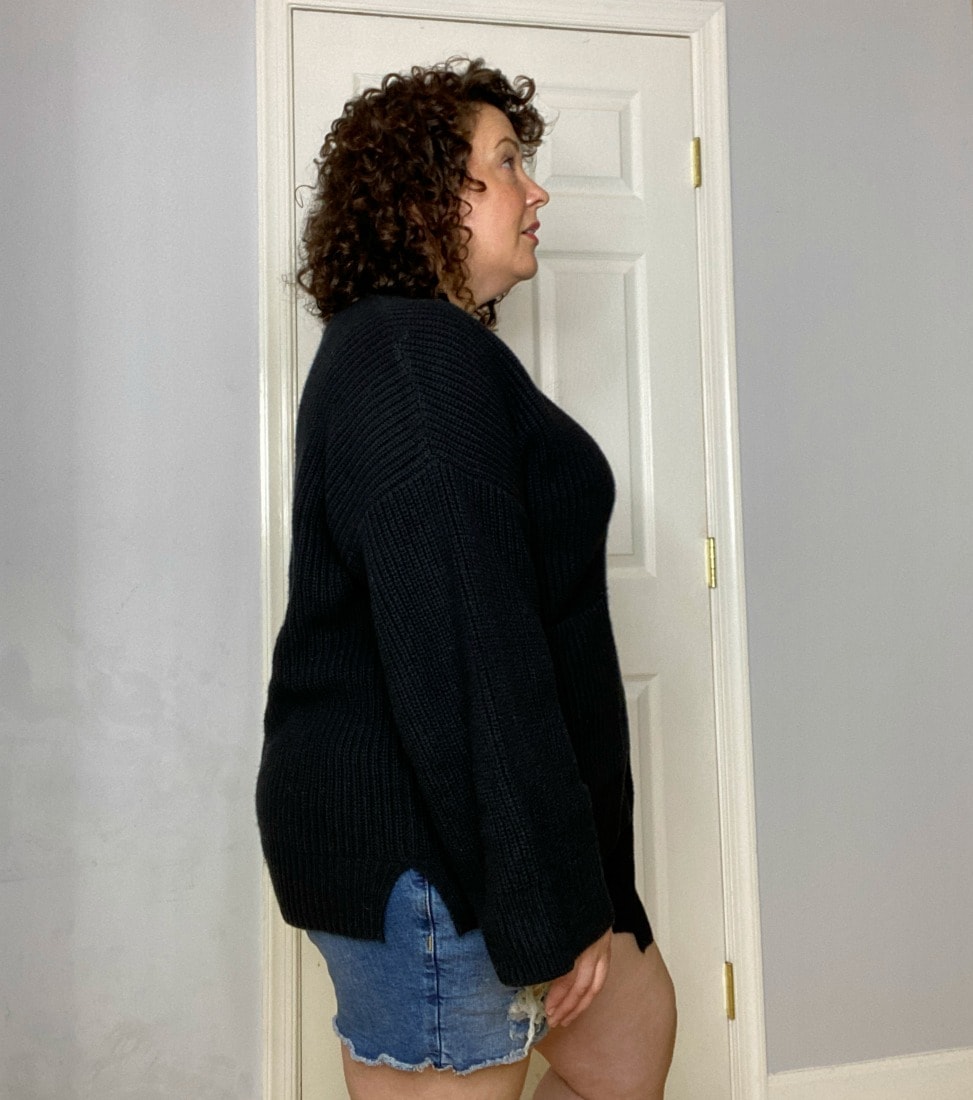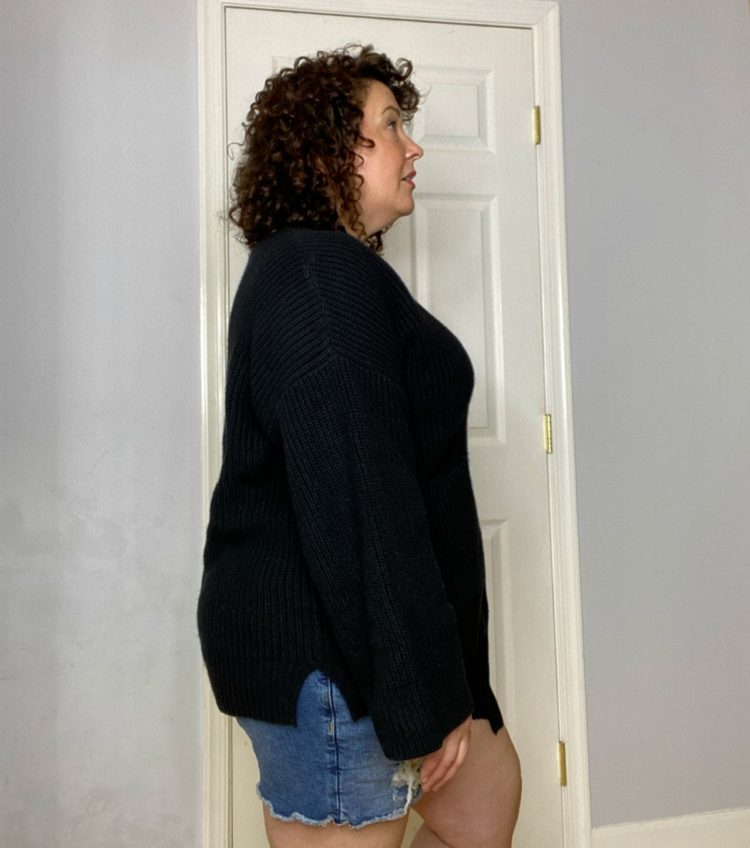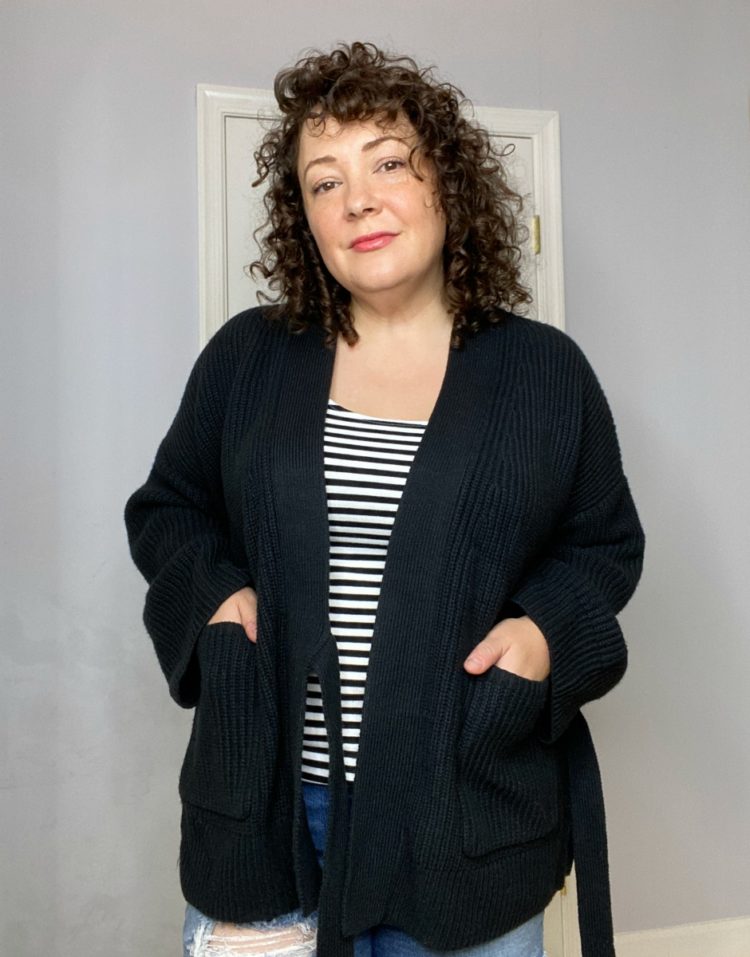 The sweater is a wool/cotton combo and may feel a bit itchy to those who react to wool. I haven't washed it yet but I am happy to see after a few wears I'm not dealing with pilling and fuzzballs. My initial fear that the sleeves would fall into everything was unwarranted because the sleeves are stiffer and not as long as I expected, I haven't had problems with them at all. Do know this sort of weave and yarn will catch pet hairs and such; you may want to hit it with a lint roller if you have fluffy dogs and cats. Hit!
All in all, a relatively successful Nordstrom Anniversary Sale order. Nothing was poor quality, nothing was drastically different from what was on the web. And with Nordstrom it was easy to slap on the included free shipping label, tape up the box and leave it for our mail carrier to pick up the next day. Did you buy anything from the Nordstrom Anniversary Sale? Any hits we should know about or misses we should be warned about not buying?
Shop the Post: