This article may contain affiliate links; if you click on a shopping link and make a purchase I may receive a commission. As an Amazon Associate, I earn from qualifying purchases.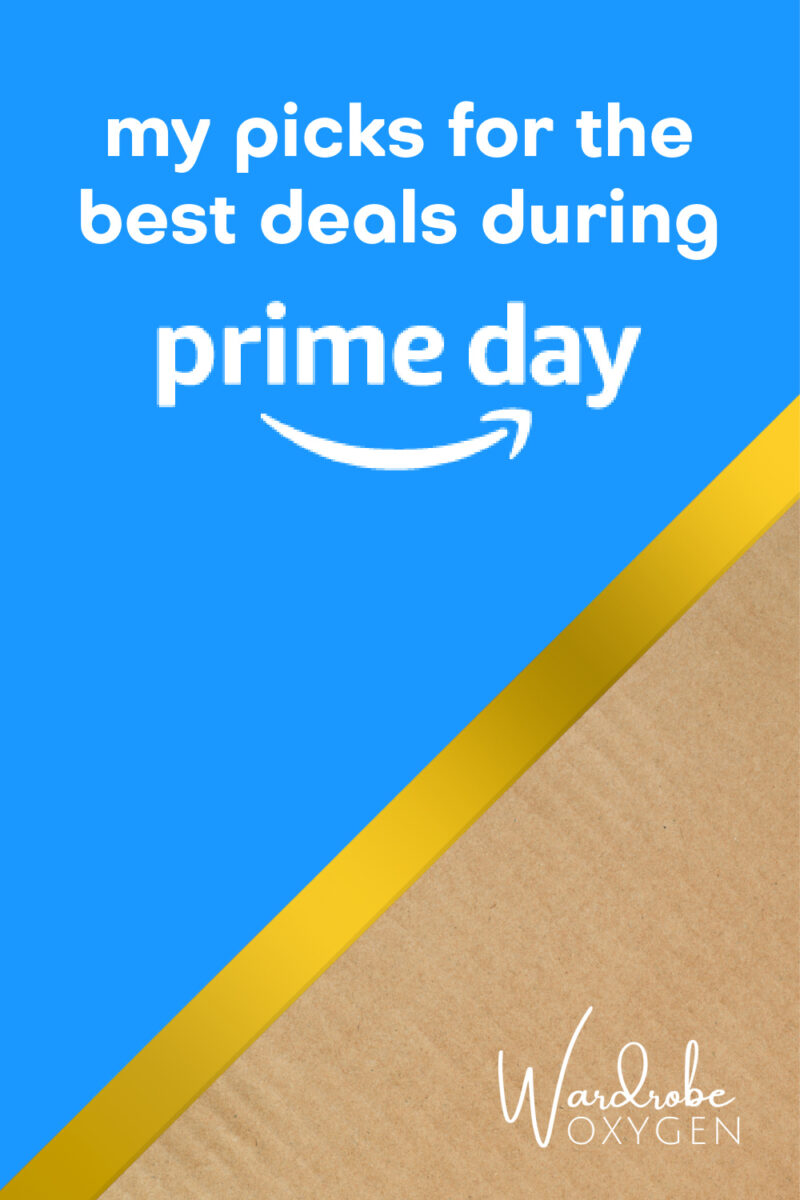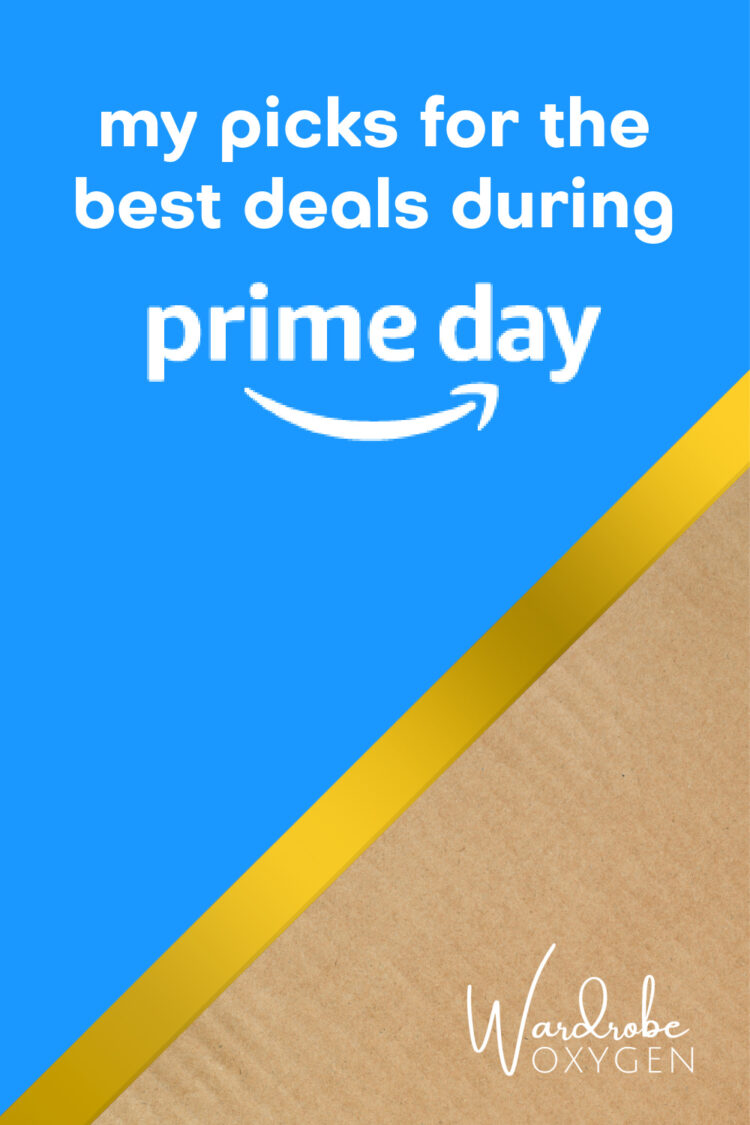 Amazon Prime Day is July 11th and 12th this year. Prine Day is a time to score some pretty amazing deals, and they're only available to those with an Amazon Prime membership (if you don't have one you can sign up for a free trial at this link). There are thousands upon thousands of things on sale during Amazon Prime Day, but what are the best deals? I got an early preview of what is on sale during Prime Day and below have shared what I find to be the Amazon Prime Day best deals for fashion, beauty, and lifestyle.
Please note, these deals were provided to me prior to the launch of Amazon Prime Day. In fact, as this goes live I will be on vacation. I cannot guarantee these prices so you will see a lot of the prices I state below are generalizations. However, I felt it was worth it to draw your attention to what I found to be the Amazon Prime Day Best Deals
Instead of having a post from 2018's Amazon Prime Day deals, I decided to reuse the same blog post, but provide all new content related to 2023 Amazon Prime Day.
Amazon Prime Day Best Deals
Over the years I have used Amazon less, but I still find a lot of value in Amazon Prime Day. Each year, I end up getting excellent deals on beauty, tech, and things for the home. I often end up with items that offer a lot of value for summer vacations too. If Amazon isn't your jam, I get it. But I know a lot of you shop Amazon and wanted to provide the deals I know of that I think are worth checking out.
This is not an exhaustive list. We influencers get the biggest most complicated hard to search Excel workbook of absolutely everything part of this sale. It's hard to filter, things are repeats, things aren't always listed by their brand name… so I went through looking for items I myself would consider buying for Amazon Prime Day or would buy for a loved one. I hope it helps!
Best Beauty Deals for Prime Day
There are always sales going on at Ulta, Sephora, Dermstore, and Target so I am not going to go deep into Amazon Prime Day beauty deals. But these are the sales that caught my eye:
Aquaphor Lip Repair:
This is the shizz and I don't use it just for lips. It's great for cuticles, as an eye cream, for cuts, when you're out and about and see your feet are looking a bit dry in your sandals. Usually around $17 for a 4-pack (2 regular, 2 w/ SPF) you get it closer to $10 during Prime Day.
Bioderma Atoderm Body Wash:
This is called a cleansing oil, but it does lather and doesn't leave a greasy film on skin or tub. But it's also super hydrating, super gentle (can be used on infants), and has a very subtle elegant scent that quickly dissipates. Our whole family uses this, loves this, and I will be stocking up during this sale.
CeraVe Sheer SPF 30:
This is my daughter's favorite facial sunscreen and I know a favorite of many of you too. This sheer version is thinner and doesn't leave a white cast but is still effective. During this sale, it is around $5 off.
Cetaphil Face Cleanser:
Another classic favorite, from what I can tell with the spreadsheet I received, it will be $5 off which makes it a great time to stock up on this gentle face wash.
Color WOW Dream Coat:
I think this is the best product on the market for an at-home blowout that lasts and doesn't make your hair greasy, flat, or sticky. It's almost $10 off during Prime Day. While the curly hair version didn't work for me, I know many love it and it too is on sale for Prime Day.
COOLA SPF 30 Scalp Spray:
I know I am not the only one who occasionally has their scalp burn. I like this stuff, it doesn't destroy my hair but effectively protects. This two-pack gives you one for home and one for on the go. It looks like this will be about $13 off on Prime Day.
Dermablend Leg and Body Makeup SPF 25:
For those who prefer a bit of coverage over scars, tattoos, veins, and more, this is a high-quality water-resistant product that comes in a range of colors. Usually around $40, it is on sale for $28.
Dyson Corrale Hair Straightener:
A popular flat iron, it is $100 off for Prime Day.
ELEMIS Cleansing Balm:
I love oil cleansers for the face, they break down dirt and makeup and leave skin soft. And yes, they work well for oily skin too! This is a cult favorite and about $15 off for Prime Day.
Best Tech Deals for Prime Day
Tech is where I do the most spending and saving for Amazon Prime Day. I often shop ahead of time for holiday gifts during this sale because the prices can't even be beat for Black Friday/Cyber Monday.
Apple Airpods:
I was slow to buying these, as I already owned Powerbeats. But when you need noise cancelling when working on traveling, but you also need full transparency when jogging or walking down the street, and you also need super clear sound when on a call or Zoom, AirPods cannot be beat. And during Prime Day, 2nd Gen Airpods are under $90 and 3rd Gen Airpods are under $150!
Bluetooth Projector:
Want to be able to watch movies from your favorite streaming service out in the backyard? Love to do a slide show for an anniversary or special event without having to futz with PowerPoint or another tool? You want this projector, which comes with a tripod and a 100″ screen you can hang up against a wall or in the middle of your yard. With a hi-fi stereo speaker, this projector works from Bluetooth, USB, or HDMI. Usually $259, it is on sale for less than $100.
Bose QuietComfort Over-Ear Headphones:
To have almost a five star rating on Amazon is proof these are worth their weight in gold. For those who travel, who need quiet when working, who hate in-ear buds, these headphones from Bose are super noise cancelling while being super comfortable and reliable. They are… I am not sure at the time but between 30-40% off for Prime Day at this link.
iWALK Small Portable Charger/Power Bank:
I own this exact charger, and was going to add it to a post for travel must-haves. I love this power bank because it's small, you can connect it to your phone and continue to use your phone for most anything, no cords to keep track of, and it keeps it charge for a really long time. My daughter likes it because it's so small she can tuck it in a coat pocket or belt bag which means less likely to have my teen stuck somewhere with a dead phone. Usually around $35, it's on sale for a little over $20.
KODAK Dock Plus 4PASS Instant Photo Printer:
Do you wish you could easily print out the photos on your phone? Do you have a relative who complains that they no longer get photos, they're all on the internet? I can relate, and that's why I have given this exact photo printer as a gift multiple times. Super easy to use even for those not terribly tech-savvy, the Kodak Dock Plus is compatible with Apple iPhone, iPad & Android devices and also supports wireless Bluetooth connection. Usually $168, it's on sale for less than $105.
If you're looking for headphones to wear for fitness and outdoor activities, these are the best. They don't go in your ears; instead bone conduction technology uses vibrations to transmit sound through your cheekbone directly to your inner ear for a premium audio experience. Sounds creepy, but it's awesome for headphones that don't slip out with sweat or bending over, let you hear traffic or other folks, can handle getting sweaty and wet (they're awesome shower headphones), and have eight hours of battery life. On sale for less than $90 which is awesome.
Best Stock Up Deals for Amazon Prime Day
I've shared before I don't do Costco for stocking up because I just don't have the storage space. But there are some things I stock up on during Amazon Prime Day:
Babyganics Laundry Detergent:
If you have sensitive skin and want an effective detergent that is fragrance free and doesn't leave a residue even with HE machines, this stuff is awesome. Usually around $20, it's closer to $13 for this sale.
BLUELAND Oxi Booster:
I find this works just as well as the brands in the grocery stores, but it doesn't come in a big plastic tub. Use the tub you already have once its empty, or any glass jar you can find at a thrift store, and save waste, money, and room. Around $5 off during Prime Day.
Clorox Compostable Wipes:
If you have a kid in school, a local school or kids program or church that needs supplies, you know they're always asking for Clorox wipes. Buy them now on sale, and get the ones that are compostable so they're a tiny bit kinder to the environment. This three-pack is going to be about $5 off which gives you more money to support your community!
CORA
CORA brand tampons, pads, and menstrual cups are on sale. An organic brand, I have liked the products I've gotten from CORA.
Energizer Batteries:
I always stock up on batteries for Prime Day. Energizer is part of the event, and has their AA batteries, AAA batteries, C batteries, and D batteries all on sale
Flonase:
A lifelong allergy sufferer, this is the only stuff that truly helps me get through seasons of pollen, trees, as well as homes of cats and vacations with horses. It's around $4 off.
Rechargeable AA batteries:
I've bought these same reusable batteries from Amazon and had great success with them. They're a great add-on gift at the holidays too, and right now they're almost half off.
Happy Shopping! Please know these are NOT the only deals during Amazon Prime Day. This post was written before the sale launched so I recommend visiting Amazon and seeing all the good deals that are available in the departments that appeal to you. If you scored any great deals during Amazon Prime Day do share them in the comments!