This article may contain affiliate links; if you click on a shopping link and make a purchase I may receive a commission. As an Amazon Associate, I earn from qualifying purchases. 
I have gotten a lot of questions recently about the holidays, and more so, my personal beliefs about the holidays and how I celebrate it at home and on the blog. Here's a round up of the most recent questions and answers! If you have a questions, feel free to contact me here, I try to answer every questions I get by email on here at Wardrobe Oxygen!


Why don't you do gift guides?
I don't do gift guides for a couple of reasons:
Not every reader celebrates Christmas, or Hanukkah, or any other reason to buy gifts in December
Other bloggers do it far better than I ever could (seriously, check out The Art of Accessories' gift guide, it's spectacular!)
Just as it is with your favorite magazine – lots of gift guides don't contain that which the blogger really likes and recommends, but often what the blogger got free in the mail and promised to mention on the site. I don't want to mislead and push something I don't really like myself
What are you wearing to holiday parties this season?
For my sister's holiday party, I wore this. I have another party this weekend and I would totally wear my LOFT dress again, but it will be many of the same people. I may wear this dress. I am having a New Years party at my house, I don't yet know what I will be wearing – I want something with sparkle, to jazz up what I already own. Trying to find something I like that flatters my figure as well as being wallet-friendly.
What do you think about fancy headbands with bows, feathers, and stuff? Tacky or fun for the holidays?
I like them. In fact, I have an old headband I plan on bedazzling myself and may wear it on New Year's Eve. I saw a girl on the Metro this very morning with burgundy hair in shaggy layers with sideswept bangs and a headband with a purple patent leather bow. It was adorable and made me want to see what she had under her duffle coat (something with black tights and black suede ankle booties). It's an easy way to make a simple dress or outfit look festive and fun for the holidays. Just don't pair with a really short flippy skirt, knee socks, or other items to make you look more Lolita than Lovely.
What are stylish gloves?
What aren't stylish gloves? I went through a phase in college where I thought trying to stay warm was lame. I remember huddling with my friends in line for a bar, trying to use a thin flannel (hey folks, it was the early '90s) to stay warm against the wind and snow. Now I have grown up, and I realize that protecting one's self against the elements is chic and stylish.
My favorite gloves are bright purple cashmere-lined leather ones my mom got me last year for Christmas. I love the pop of color against my dark winter coats, and they are always easy to find when stuffed in the bottom of my bag. This weekend I went to Marshall's and was amazed at all the great styles of gloves they had available – studded, leather, suede with a bow at the wrist, fun colors, fingerless, and more. I have even seen gloves with a little pad on the index finger so you can use your SmartPhone without taking them off!
What I don't think is stylish is dressing like a child. Big chunky mittens in candy colors, cartoon characters, strings holding the two gloves together through your coat. You're a woman, enjoy this point in your life. There are very fun colors and details available in current styles of gloves – you can be fun and unique without dressing like a toddler.
Do you celebrate Christmas? Aren't you Jewish?
My father was raised a Jew, my mother was raised in Christian religions. When they had children they decided to convert to Unitarian Universalism so they could maintain their personal beliefs, but have us as a family attend a church. Growing up we had a Christmas tree, but also a menorah, and celebrated other Jewish holidays with family and friends.
We do celebrate Christmas at our home – we're a bit late with the tree this year but should have it up and decorated by this weekend. A lit garland hangs around our front door, another garland is on our banister inside. We hang holiday cards from loved ones on a door between the living and dining rooms and until the tree is bought and in the house, we have bayberry and evergreen candles lit to scent the air with Christmas.
Christmas Eve we go to my sister's house for a lovely family dinner. Christmas morning, we head to my mom's house where we have a decadent brunch while opening presents. The day after Christmas we spend with my husband's family at his aunt's house.
Does Emerson believe in Santa?
Emerson is too young to even understand what is going on this season. She knows she likes all the music and the pretty lights outside at night.
What is on your Christmas list? What are you buying people for Christmas?
My mom, sister, husband and I buy each other gifts, and we all buy for Emerson. As that my mom and sister read this blog, I won't be sharing what I got them. Over time, my husband and I have stopped exchanging gifts for one another at Christmas, and now with having a kid it makes even more sense. We usually do something like buy ourselves concert tickets or something for the home. This year I got him pajamas (hard to find in tall sizes that aren't dorky) and new slippers (he wore out his old pair) and some new music. Emerson is getting a play kitchen
, a play purse
(with fake cell phone and lipstick), a drum
, and some magnetic "paper" dolls
(she loves playing with magnets on the dishwasher, fridge, and our exterior doors are steel, making a great magnetic easel for her activities). We don't exchange gifts with any other family members – we used to do a family Secret Santa but stopped it when we all realized we were giving and getting gift cards and Yankee candles
.
My mom and sister told me that my Christmas list sucked. I had a hard time putting one together. A couple doo-dads for my new Droid SmartPhone
, a new Trish McEvoy eyebrow brush
(I somehow lost mine, maybe from early morning makeup application on the Metro), subscriptions to Real Simple and Rolling Stone, new Reef Sandy flip flops. Yeah, looking at this list I see it really IS a sucky list. It's hard, I don't want for much, and when I want something I save up and I get it. I told my husband I wanted my wedding set resized, but I don't think that will be done in time for Christmas.
Oh, I also asked for some clip-on bangs because I am still too nervous to cut them. I see a lot of celebs who look great with bangs, but I see a lot of blogger and people IRL who have gotten them and I don't like how it looks. So I got all cheesy and asked for some Ken Paves bangs
and figure if they look as fake as I think they will look, oh well, no loss. I read online that if you dust them with baby powder or dry shampoo
, they will look less fake and blend into your natural hair better.
Really, if my family was loaded or I was loaded and wanted to treat myself, these things would be on my Christmas list: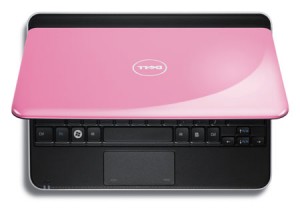 Dell Inspiron Mini 10 (1012) Netbook – I don't have my own computer. At work I have a PC and a laptop, but they are work-issued and I can't use for things like playing music or blogging when traveling. My husband has a laptop, but as that his job is being a freelance photographer, it is usually in use, and I can't take it with me. I want my own computer to sit on the couch and blog, to Tweet, to email, to take with me on trips or even to the lake in town. Something small and lightweight. I don't need to save a ton of stuff, I don't play games, I don't need it to replace my TV or work laptop. And from experience with my SmartPhone, I want a real keyboard (meaning I don't want an iPad
). Just something small and easy and yes… cute. I want it in pink.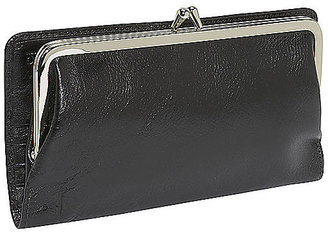 The "Diane" Wallet from Hobo International
–
I have it currently in mustard leather
, but it's old and very beat up. For my life, this is the most smartly designed wallet I have ever owned – a place for everything I need on a daily basis. I am a fan of the
Moss color
, but actually am willing to hold out for spring in hopes they have some more bright and cheery color choices!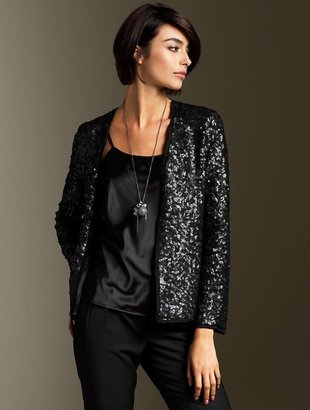 Talbots Grace Fit Sequined Jacket
– For years I have wanted something sparkly in my wardrobe that I can pair with what I already own and make it special. This jacket could be paired with jeans and a ribbed tank, or worn cinched over a little black dress.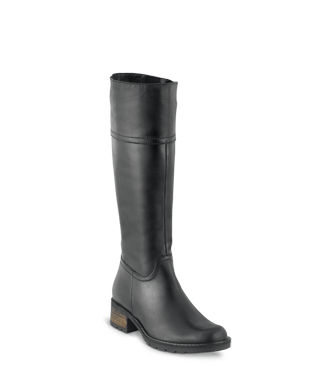 The Brindisi Boot from DUO Boots – I want a casual black tall boot that can be paired with dresses, skirts, or pulled over narrow jeans. Something that fits like my Bern boots from DUO, but a taller shaft. These look to be winners, and I know from experience that DUO Boots are well made, high-quality leathers, and fit wide calves.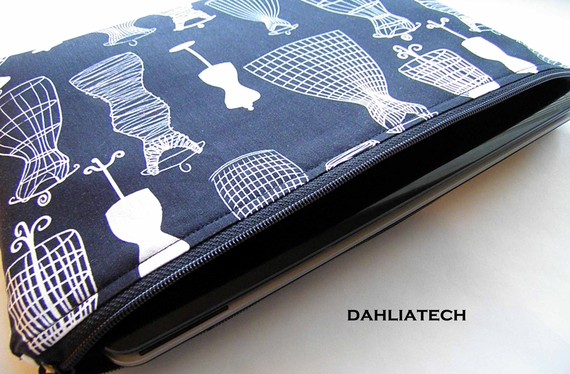 A Netbook Sleeve – Gotta keep it protected! I love this cutie from Etsy seller dahliatech – the dress forms print is so cute without being too cutesy. This would protect my netbook and let me slip it into whatever bag I am carrying.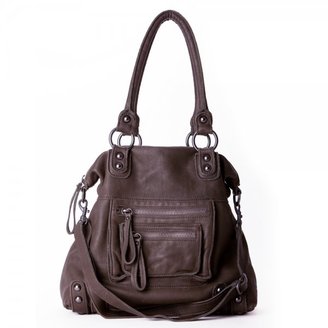 The Linea Pelle Dylan Medium Tote
– I have loved
this bag
for a while – I think it's brilliantly designed, a place for everything, a strap that can make it a crossbody, and regular handles that fit nicely in the hand, crook of the arm, or over the shoulder. It's slouchy like my Banana Republic Sandhurst bags, but bigger and a bit more polished. And the zebra-print interior – fab!
My Wedding Set Resized – I told him the size, he knows where the rings are being stored right now. Would be nice to flash bling when the guy behind the counter at Au Bon Pain tells me how "dazzling" my smile is on "a cold and lonely winter day."
Wow, after looking at that list I am even more reminded as to why I do NOT do gift guides!