This article may contain affiliate links; if you click on a shopping link and make a purchase I may receive a commission. As an Amazon Associate, I earn from qualifying purchases. 
Allie, why does every retailer want fat girls to dress up like children or shower curtains? I am a size 20, 5'6" tall and 32 and I am sick to DEATH of every store being full of skater skirts covered in puppies or polyester shapeless dresses covered in Hawaiian flowers. I know that us bigger girls look good in vintage silhouettes but I feel like an idiot in a costume. Where can I shop for my personal style? I like hard rock, my husband rides a Harley, I work in a professional setting, I like martini bars as much as I like a dive bar. I want to be cool, I want to show my rock side, but I want to look sophisticated too.
Based upon the rest of your email, I know you live clear across the country from me and I find it such a shame because I think you and I would get along quite well. We'll drink martinis and bitch about fashion while we rock out to an awesome local band on stage. But I know there's so many other women out there reading this wishing they too could be part of this hypothetical Girl's Night Out because they too can't find their personal style available in their size.
I could tell you to find a seamstress, to learn how to sew, to scour the racks at your nearby thrift or vintage shop, but if you are like me you'd rather spend that time on the back of your husband's Harley. So I am going to share what I am doing, using some awesome plus size bloggers for visual inspiration.
Over the past year, my personal style has transitioned and it is going in a more edgy, rocker direction. And like you, it's still important for me to dress appropriately for work, and to have a sophisticated feel to everything I wear, be it for the office or after hours. When I realized I wasn't really the person to wear a lemon-printed skirt or an adult tutu with pearls, I decided to make a list and slowly build up my wardrobe with what fits the current me. That list is still long because it has been a hard road to find pieces that fit my personal style as well as my figure and budget but I have found some alternatives and workarounds: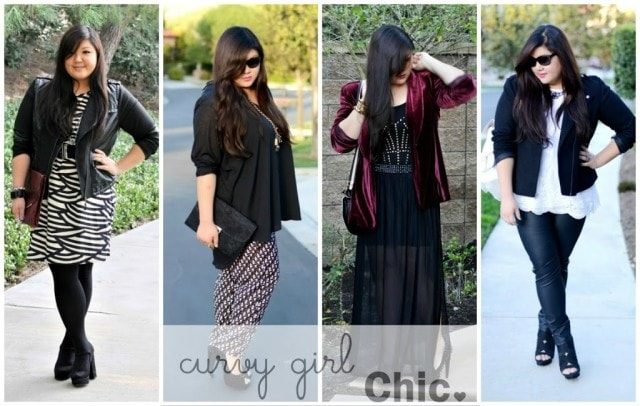 Focus on Accessories
You can take a simple twinset and skirt and make it twee, or you can make it edgy and it's all due to accessories. A bootie in place of a pump, a cuff instead of a delicate link bracelet, a chunky chain in place of a bubble necklace, a studded hobo over a candy-colored handbag. You'll see in more recent outfit posts that I'm not usually wearing my colorful jewelry, have narrowed down my shoe collection, and use fewer clutches and usually a large slouchy black or gray leather bag. I even switched from elegant and on-trend tortoiseshell glasses to oversized black Wayfarer-style ones which are more bold, modern, and not at all cutesy.
I have a black matte jersey shift with puffed sleeves, I've owned it for several years. I have worn it before with peeptoe heels and a skinny patent belt with bow detail. I've also worn it with all black accessories and a biker jacket. This week I wore it sans belt with leopard haircalf pointed flats, a paisley scarf tied at the throat, and a bunch of chunky silver and leather cuffs on the wrist. It's just an example of how accessories can transform very basic pieces.

Create a Color Story
Earlier this year, I was thinking about my wardrobe and what I like, what I REALLY like in it. I realized my favorite pieces are in black, white, gray, and shades of blue (especially navy and indigo). I looked at what I pinned on Pinterest and it was a lot in these colors, with the occasional pop of red, orange, or hot pink. So I stopped buying things in every other color. I decided to "brand" myself with this color story. It's professional, it's modern and classic, it can easily look rocker chic but also look boardroom-ready.
A lot of color in the closet is pretty to look at, but it's hard to create an edgier look. Not only that, a simpler palette will better define your personal style, making that black skater skirt suddenly look tough, a touch of lace look badass. Think about what colors you gravitate towards, and what pieces you already own and love to death and start playing with a simpler color story.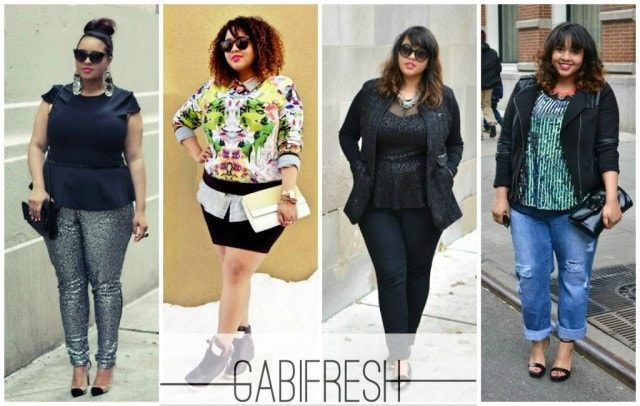 Boost the Beauty
With my change in personal style, I realized I needed a change in my hair and makeup. Before, I did a lot of "pretty" – big soft waves with caramel and auburn highlights, soft brown shades on the eyes and glossy pink lips. It just didn't fit my personal style. Since then, I have cut down the highlights and added darker lowlights, I played with bangs, and my standard face is liquid liner, lots of lashes, and a soft red pout. Now that I am trying to maintain a manicure, I stick to a nude or else a dark bold color like gray.
Your clothing says a lot, but your hair and makeup is your signature, what separates you from other women in the same jeans and tee shirt. Be it nail art, a signature hot pink lip, a purple streak in your bangs, or flushed cheeks, there's nothing wrong with wearing the same look each day and having it define your personal style. A switch in your beauty routine is often what you need to make a look more appropriate to your personality.

Shop Outside your Retail Comfort Zone
I can't stress this enough to all women, regardless of age or size. The world doesn't stop at Lane Bryant. Yes, it's a popular retailer where you can find great pieces, but there is plus size clothing available at other places… places you may not have considered just a year ago. Lands' End has amazing dresses as well as separates, Coldwater Creek is constantly improving and is having a new denim line this fall, Torrid may seem to be for younger women but they have some pretty adorable pieces that can incorporate into a professional woman's closet. Companies like Simply Be, ASOS Curve, and H&M are offering on-trend fashion in extended sizes, and many of them are perfect for a gal with a rock-n-roll vibe. I also highly recommend checking out plus size bloggers; they often know about the best retailers before anyone else and can show how they truly look on a larger frame instead of on a size 10 "plus size" model.
You never know, you may find a new favorite retailer, or be surprised that an unexpected shop has staples and novelty pieces you have been craving for seasons! It doesn't hurt to look, and these days more and more retailers have free or simple shipping/return policies!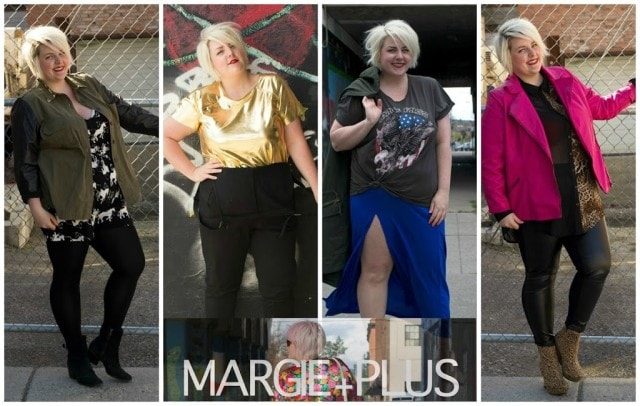 Quality, not Quantity
You don't need a whole new outfit for every day of the month. It's better to rewear the same pieces over and over that perfectly fit your personal style, than spend money with items that "make do." I think back about my black shift with the puffed sleeves – each time I consider buying another LBD I think about it, how versatile it is, and put that other frock back on the rack.
When you own and purchase fewer items, you not only hone your personal style, but you have more fundage to buy quality pieces that are perfect for you. I learned to step away from Old Navy, where I could easily drop $50 on knits and random accessories that are lucky to get two wears, and save that money towards a badass leather jacket that will give me years of wear and dozens of compliments from strangers. Another pair of jeans that don't fit quite right, or highlights from a nice salon in town? A bag of baubles from Forever 21, or a signature sterling silver ring that is the cherry on top of your new wardrobe?
Follow Me | Twitter | Facebook | Instagram