This article may contain affiliate links; if you click on a shopping link and make a purchase I may receive a commission. As an Amazon Associate, I earn from qualifying purchases.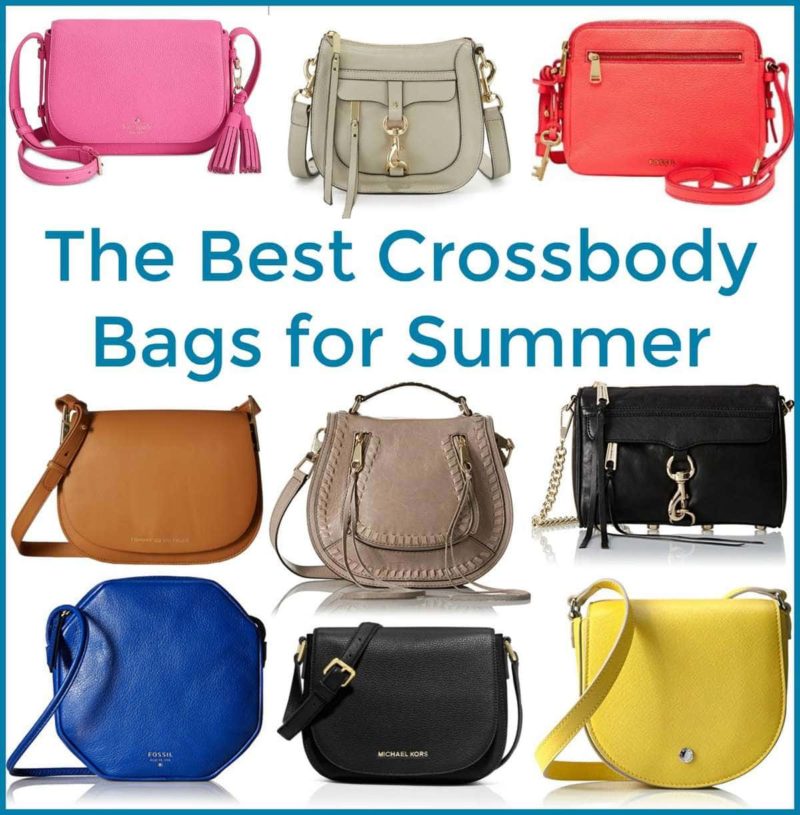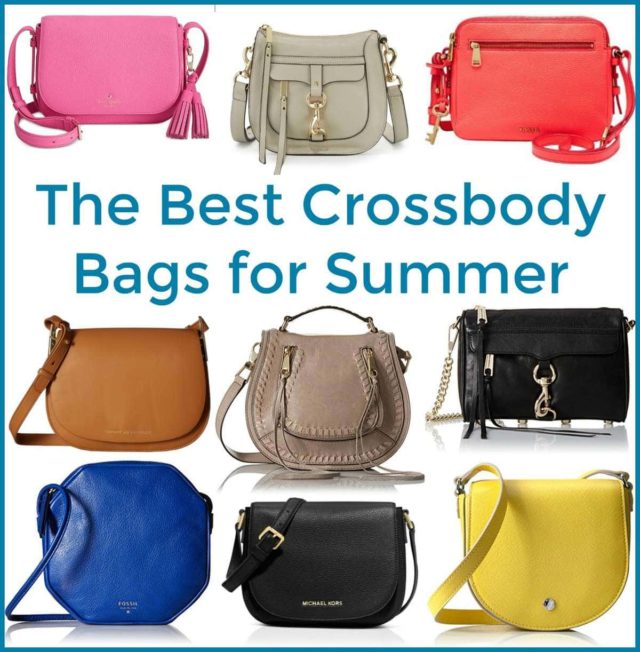 First, I love your blog – I've been following you for years, and I find your style very accessible and relate-able. I received an Amazon gift card for Mother's Day, and I'd like to use it on a new everyday cross-body bag. I'm in the market for a cross-body bag that's big enough to carry my wallet, phone, keys, etc., but not overwhelmingly enormous. I currently have one cross-body that I hate (it's not deep enough), and another cross-body that's ok, but it's more like a wallet-on-a-strap than an actual bag. I also have a cross-body I used a couple years ago as a diaper bag but the bag is a little too big for everyday wear. What do you recommend?
Amazon is a great place for shopping for handbags because they have a really great variety of brands and often have colors and styles that are sold out at major department stores. I've also found Amazon often has the items for less than other retailers. A good percentage have Prime shipping and returns, so it's quick and free delivery and returns so if it comes and isn't exactly what you envisioned you won't have any buyer's remorse.
Rebecca Minkoff Crossbody Bags
You mentioned in your email that I like Rebecca Minkoff bags and it's true. I have six of her bags, some I bought new (some that were purchased at Amazon!) and some I got used on Poshmark or eBay. I like that the bags are stylish but not so trendy they look tacky in a season. And while I've found a few of her bags to be impractical, the ones I have I really love for their design.


The Mini M.A.C. is the iconic Rebecca Minkoff bag. Some don't like it for that reason, but I don't care. I've had mine for several years and it's still one of my most-used bags because of its perfect size and shape. It doesn't have an adjustable strap so it can be long as a shoulderbag, but hits at the perfect place on me as a crossbody. In the bag I can easily fit my Ray-Ban sunglasses case, my long overstuffed wallet (I used to carry this one from Fossil but recently changed to this one from Brahmin), a small bag (one from Ipsy – my best friend has the subscription and gives me some of the bags) with basic beauty needs (lipstick, gloss, one of those little bottles of Advil, eye drops, a couple flossers, a pack of gum, a Tide-to-Go pen, a safety pin or two), and keys. It's one large compartment with a small inside zip compartment and the outside pocket does work, though I hardly ever use it. Amazon has it at this link in five great colors; this link has 13 different colors and hardware options.
I have the Rebecca Minkoff M.A.B. Camera bag which is smaller, but gets a TON of use. In fact, it was the only bag I took on vacation this past weekend.  I have this one which is black leather with black hardware, so it's blends into outfits instead of making a statement. The strap is adjustable and unlike the Mini M.A.C. it has a faux front pocket. Inside, I can fit my Brahmin wallet, sunglasses case, keys, and a few loose items like a pen, lipstick, gum, hand sanitizer. It's my favorite for work when I am taking my laptop bag but know I'll be heading out for lunch or errands; it's also great for concerts, street festivals, and other events when I want things close but light and easy. Like the Mini M.A.C. it's easy to access with one hand, and has a zipper top so I don't have to worry about things falling out or pickpockets.
I also have the Rebecca Minkoff large Vanity saddle bag, which I bought purely for the shape and style. I first saw it in grey on Instagram and fell in love, though I found the oxblood color to be more versatile for my specific wardrobe. This bag is one that gets compliments from strangers… but it's not the easiest bag to use when on the go. The front pocket has a zipper on both sides so if one is unzipped everything falls out. There's a flap closure which is great for preventing pickpockets but it's not as easy to access because it's super long and the magnet closure is a bit tough to get with one hand. And the interior is very narrow so everything is stacked on one another, making it hard to get your wallet from the bottom when your makeup bag and sunglasses are on top. I do love this bag and use it often, but it's not the one I reach for as often as others especially when I'm out all day with the family or at an event. This link has it in three classic colors.
I have the larger Vanity; there is also a smaller version; this link has it in four colors.
I almost bought the Rebecca Minkoff Dog Clip Saddle Bag when I got my M.A.B. Camera Bag but thought it was too much like the Vanity in shape and the Mini M.A.C. for hardware. But it's a really cute bag in a great size. It gets great reviews for it's perfect size for purse basics and how cute it is.
Leather Saddle Bags
I like to buy a bag that is in style, but isn't so trendy you feel weird wearing it three years from now. Saddle bags are perfect because they're a style that have been chic since… well the days before cars! Amazon has a good selection of saddle bags from great brands. A few of my picks:


Kate Spade Crossbody Bags
Kate Spade makes terribly fun bags, but they also make really practical ones too. They consistently get great reviews for quality, style, but also function. A few I found on Amazon that look awesome and are larger than your wallet on a chain:


Fossil Crossbody Bags
I've been a fan of Fossil for many years. Back in my retail days I almost worked for them as a visual merchandiser but got a better offer from another company. The bags are classic and well made; I have a duffle bag that's almost a decade old that still looks fantastic. What I like about Fossil bags is that you can't really tell the designer and the focus is more on the style. My picks from Amazon:


Hope that helps, and please readers, if you have a crossbody you adore share it in the comments!