This article may contain affiliate links; if you click on a shopping link and make a purchase I may receive a commission. As an Amazon Associate, I earn from qualifying purchases.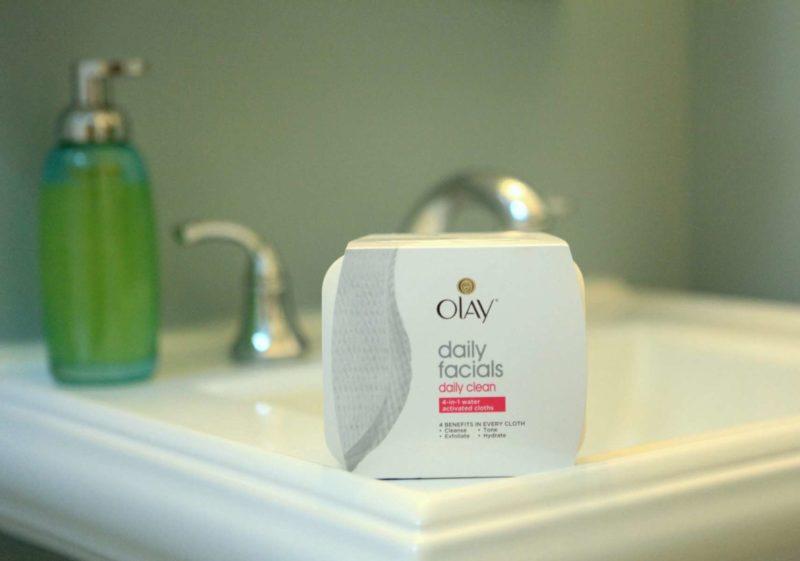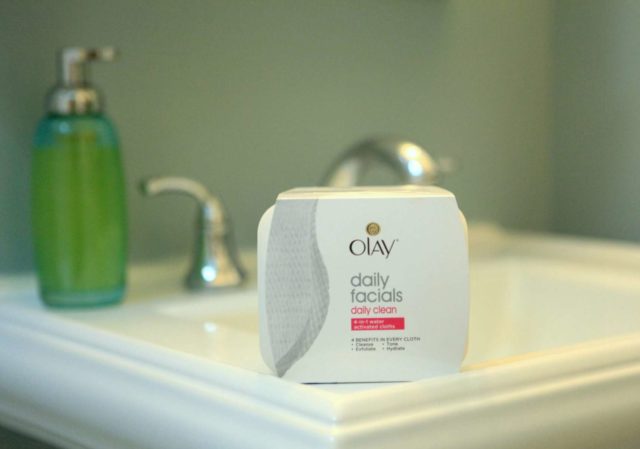 When I learned about and started double cleansing my face, it was a game changer. I couldn't believe how happy my skin was when I used micellar water and then a face wash afterwards. But gosh, it is a pain especially when traveling. I've been doing a bit of travel lately and tried to get away with a single-step cleaning and paid the price with duller skin and breakouts. Olay reached out and asked me to try the Olay Daily Facials Daily Clean 4-in-1 Water Activated Cleansing Cloths to experience a better clean. Talk about a game changer! Olay Daily Facials give a more complete clean than micellar water, liquid cleanser, or those makeup removing cloths. Activated with water, the textured cloths gently break up and lift away dirt, oil, all makeup (yes even your waterproof mascara) with a soap-free lather while gently exfoliating. The 4-in-1 formula cleanses, tones, replaces a mask by hydrating with specialized Olay conditioners, and scrubs.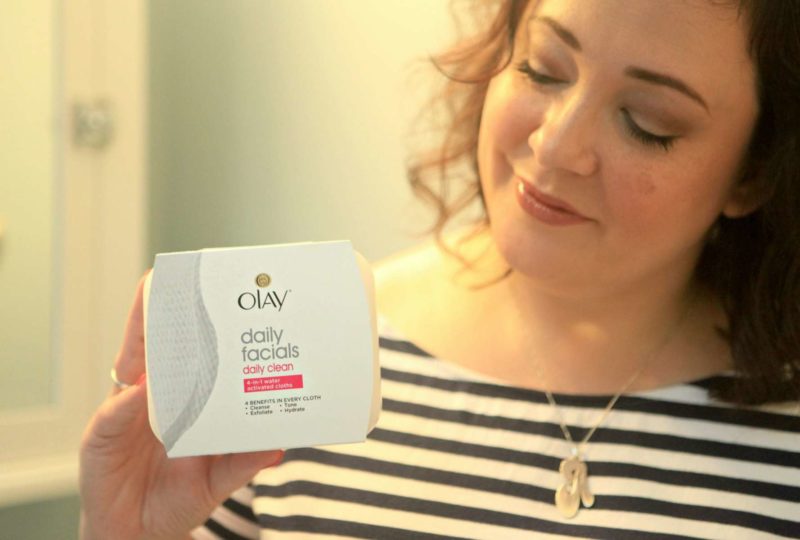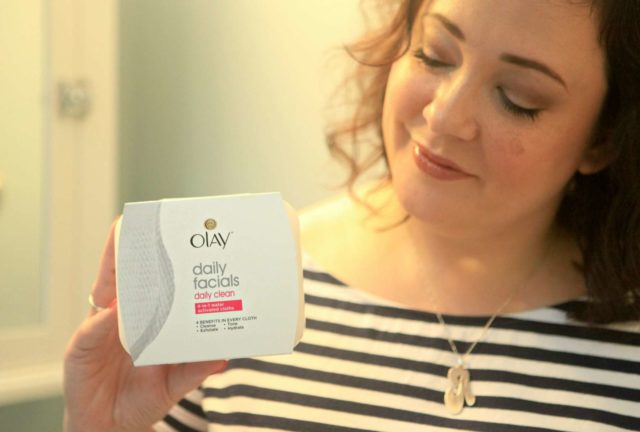 I decided to give the Olay Daily Facials a test drive with what I call my Blogger Face. From primer to setting spray, three types of lash products (including a waterproof mascara), waterproof liquid liner, this is a full face of makeup that will stay in place through sweat and humidity of an outdoor event, or an indoor event after a long day at the office. This is the kind of makeup where I supplement my regular double cleansing with waterproof makeup remover ensure my face is truly clean. If Olay Daily Facials could get all this makeup off in place of three products, I'd be impressed.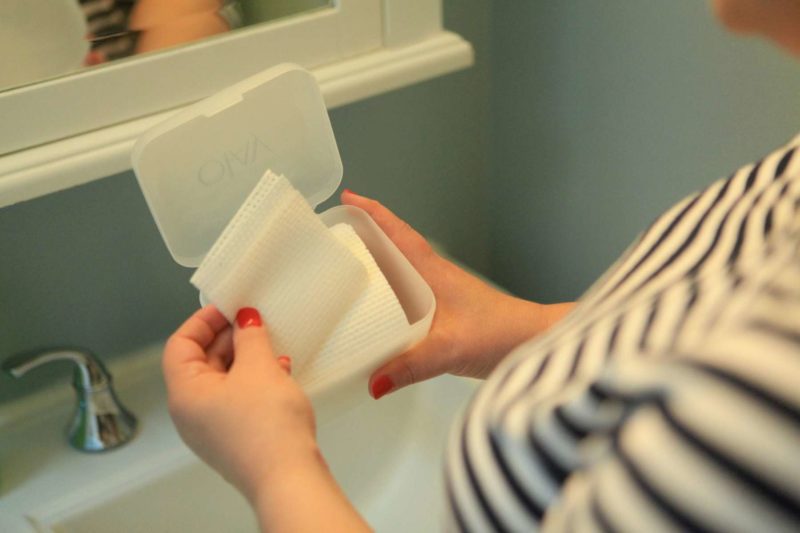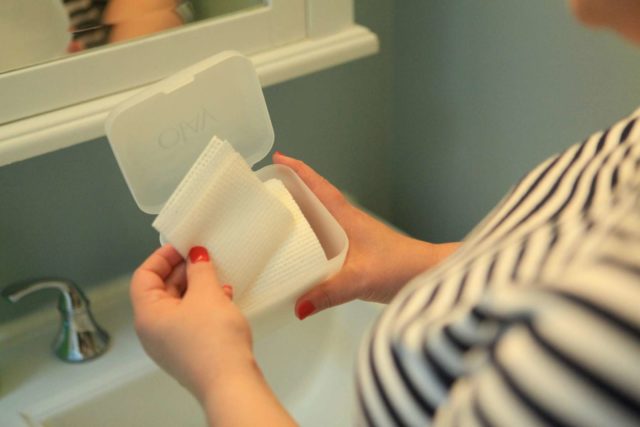 I started out impressed by the cloths being dry. Wet cloths may seem convenient, but they often dry out. These are brilliant for travel, or tucking one or two into a makeup bag for just in case moments.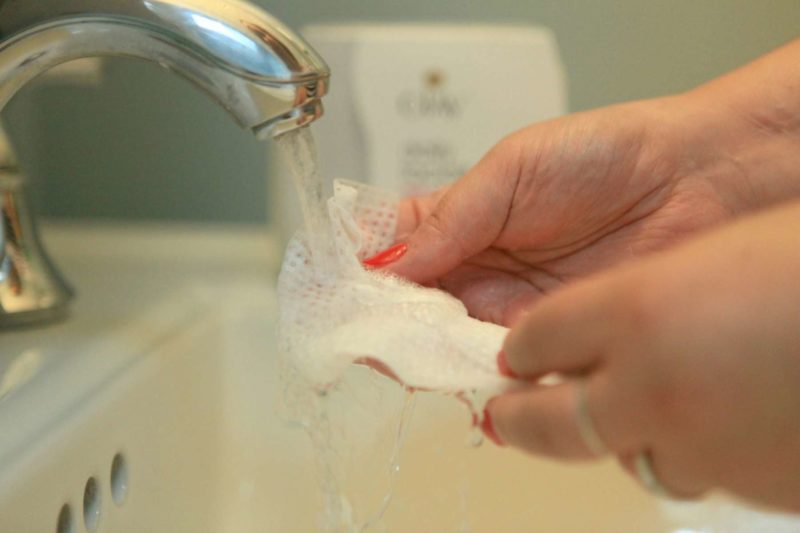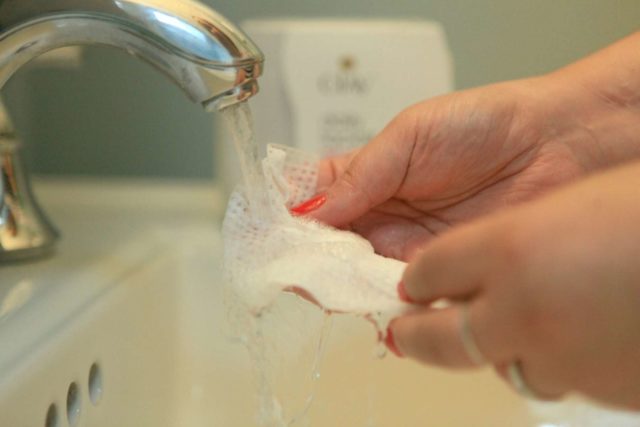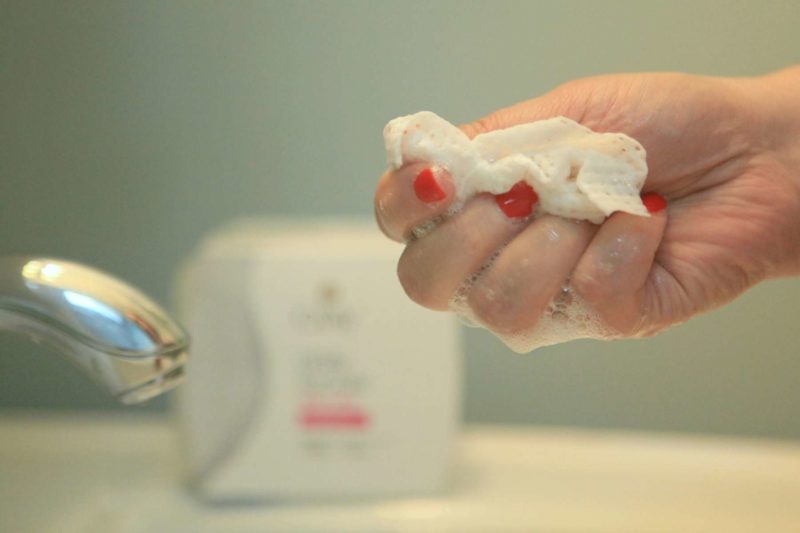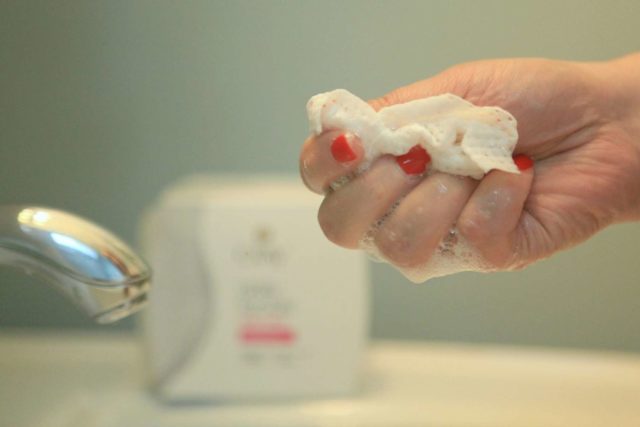 You wet the cloths with water and rub it to form a lather. I used the cloths just as I do with micellar water and makeup remover cloths. I held it against my eye without rubbing and all my makeup dissolved in a few seconds. Gentle wiping under the eyes got the remaining makeup. I then used the same cloth to make circular motions all over my face to gently exfoliate while removing all my makeup.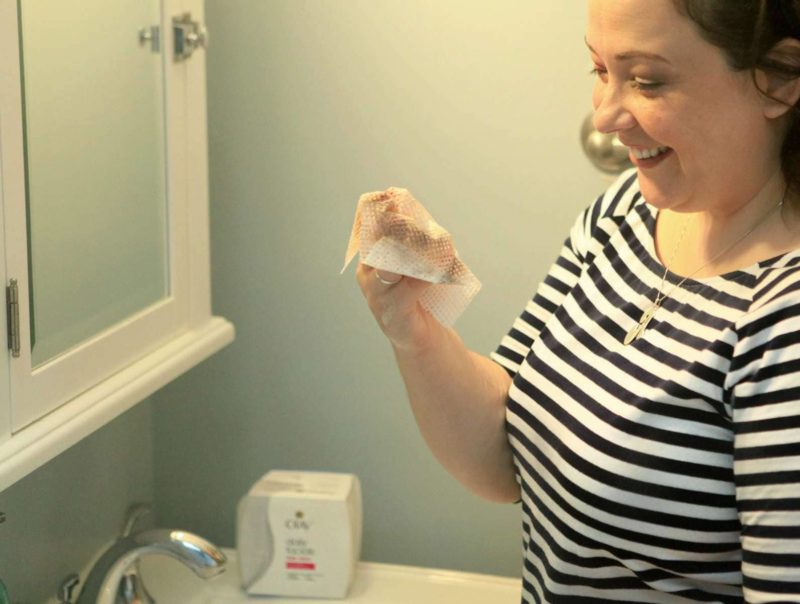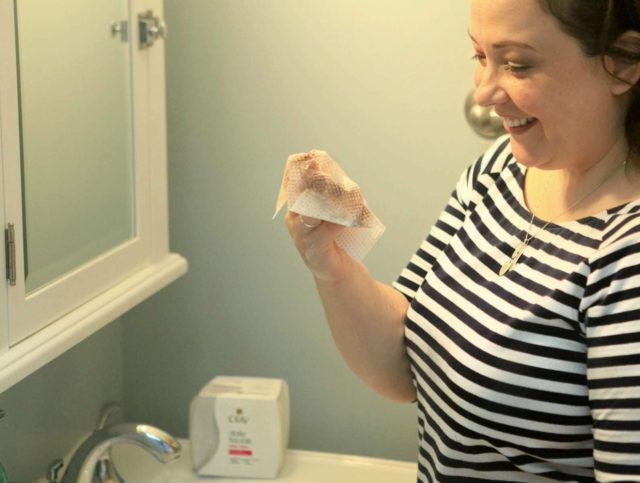 I started with just one side of my face to show how much the cloth took off. I was impressed by how easily it all came off, better than makeup wipes I've used before, and far better than just micellar water. I then rinsed the cloth and used it to rinse my face.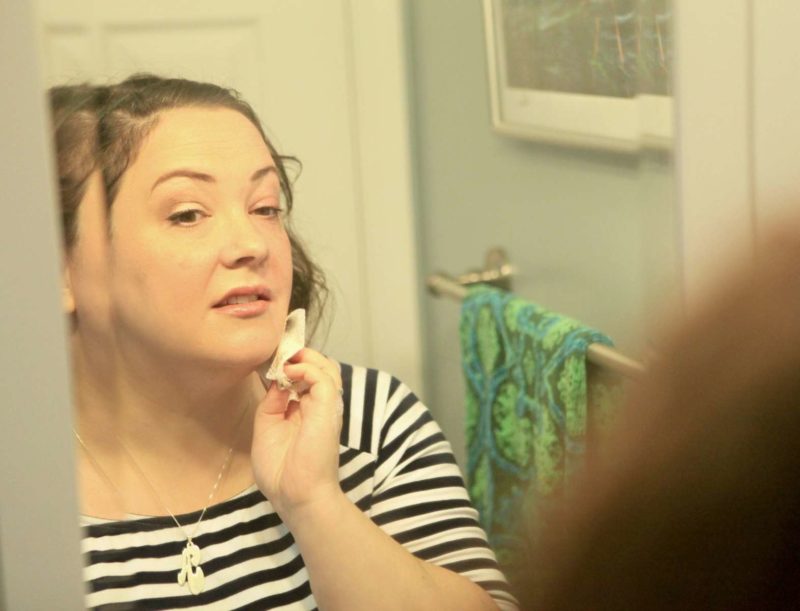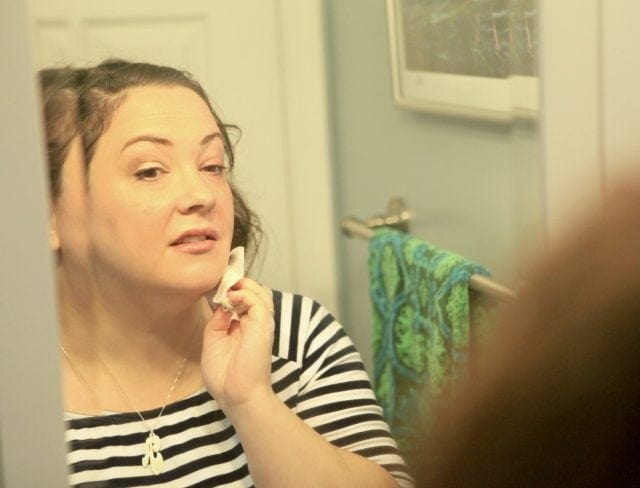 I liked the results so much, I used a second cloth (since the first one was rinsed) to do my whole face. However, one cloth will easily clean your entire face. I liked how my skin felt after cleaning and rinsing with the Olay Daily Facials; it felt soft and gently hydrated, not tight and no feeling of product residue left. In fact, my skin felt so good that I can even go makeup free for that #NoMakeupRequired look!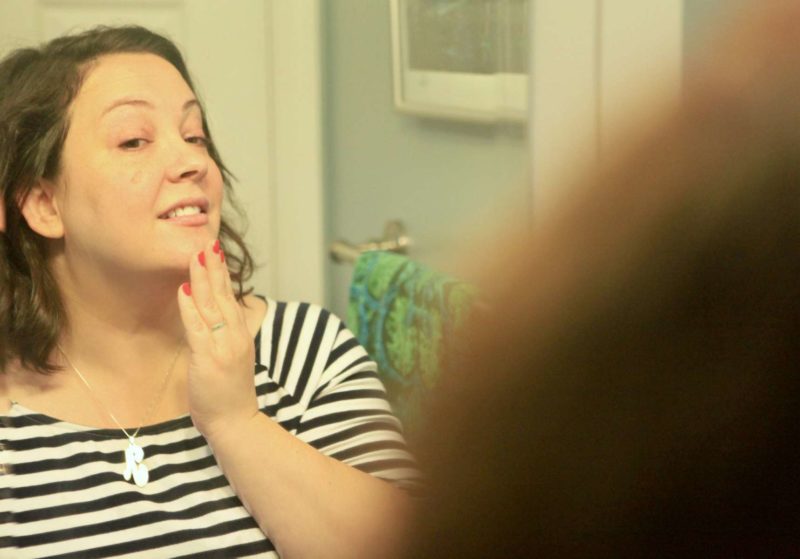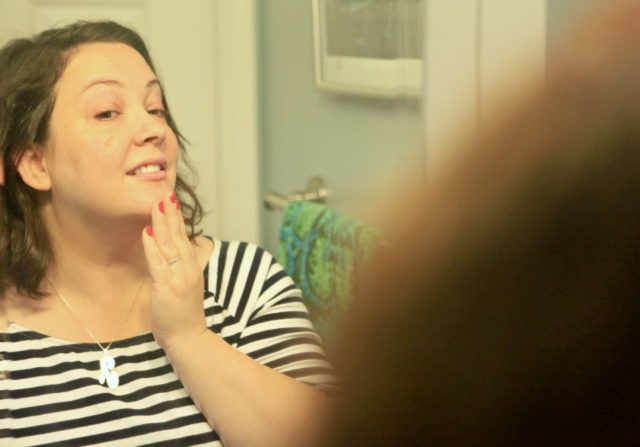 I like the convenience of the Olay Daily Facials and will be taking them on my next trip (I have two coming up this month). For those who love those makeup removing cloths, I recommend you try these for a better clean. And if you're looking for a quicker alternative to multi-step cleansing, Olay Daily Facials Daily Clean 4-in-1 Water Activated Cleansing Cloths are a good choice! This is a sponsored conversation written by me on behalf of Olay . The opinions and text are all mine.