This article may contain affiliate links; if you click on a shopping link and make a purchase I may receive a commission. As an Amazon Associate, I earn from qualifying purchases. 

It's Fashion Week season; New York kicks it off. A week in the Big Apple, and show after show, row after row, model after model. There's hair, there's makeup. There are lines wrapped around the corner, eager – but pretending to be bored with it all – faces jostling for a position close enough to the runway to see…and be seen.
There's a lot of hullabaloo in the media about the hullabaloo. There's question about what's more important to the fashion industry, the flashbulbs or the designs. There's question about the models. There's question about whether ready-to-wear really is.
As a 41-year-old woman with a full time job and a family, even one who loves Fashion for the art that it is, I sometimes question the runway's place in reality. The runway's connection to me may be tentative, but it's tentative like a beautiful gossamer thread. It's tentative like a stunning flash of lightning I didn't quite catch.
Then, those flashes and threads translate to market. Some disappear completely, ending up "runway only." Other elements become those repeated colors, patterns, shapes, and structures we'll see copied in store after store the next season.
There were plenty of very wearable designs on the New York runways last week: pretty trousers, elegant dresses, and loads and loads of athletic-inspired looks. Next fall, if retail buyers hold true to runways' pushes, there are a few trends that have held for a few seasons, and one trend I'm curious to see how it will translate to real life.
The 70s: Keep your bow blouses, boho patterns, and working woman knits. To update them for next fall, though, think about opposites: go monochromatic or use simple contrast – and don't even think about feathering your hair: sleek, sleek, sleek. Which for me, a mama who never, ever, ever gets to wash and dry her hair properly? Yeah. I'm happy the simple sleek 'do will be back.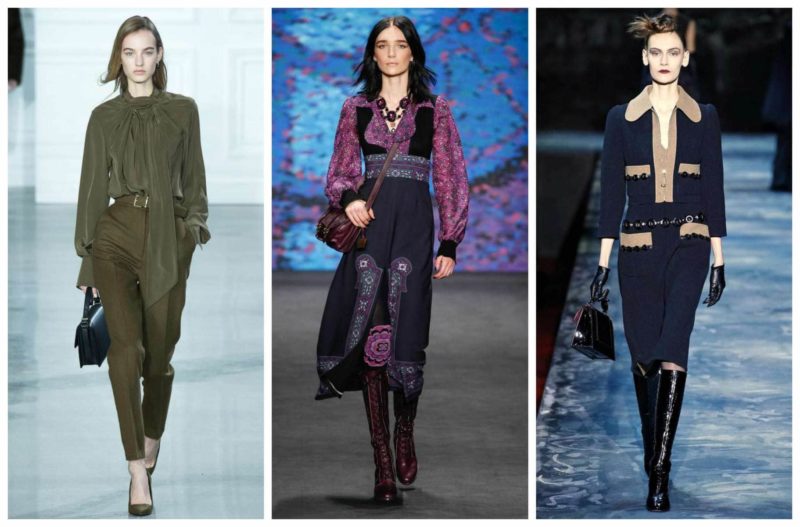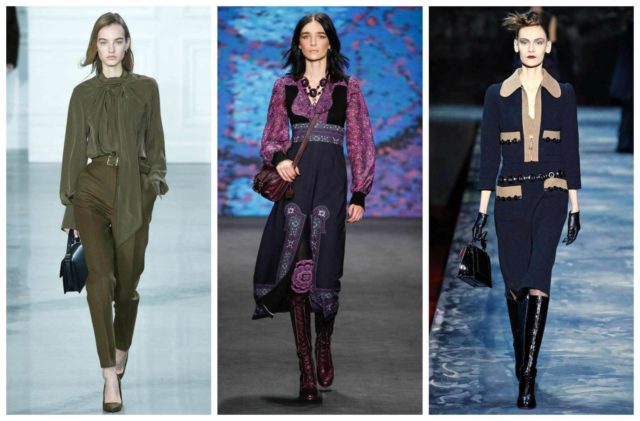 Jason Wu, Anna Sui, Marc Jacobs, images via Style.com
Gym Clothes: Though New York is notoriously casual compared to other fashion weeks, athletic wear (which we welcomed gleefully in the dressy, comfy sweatpant for this past fall) still dominated. Next winter, dig out those turtlenecks and tennis togs. So you don't look like you're heading to gym class, though, pick one athletic element in a bold color and temper it with a simple, sleek, and grownup choice like the pencil skirt in the first look here.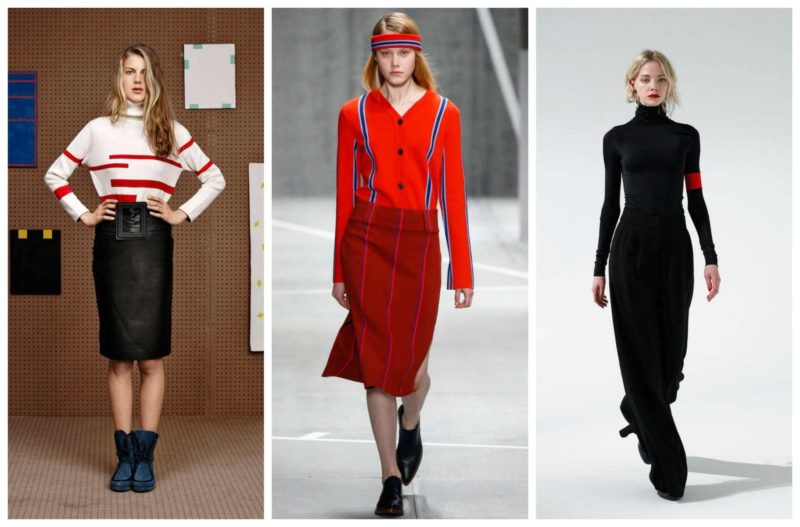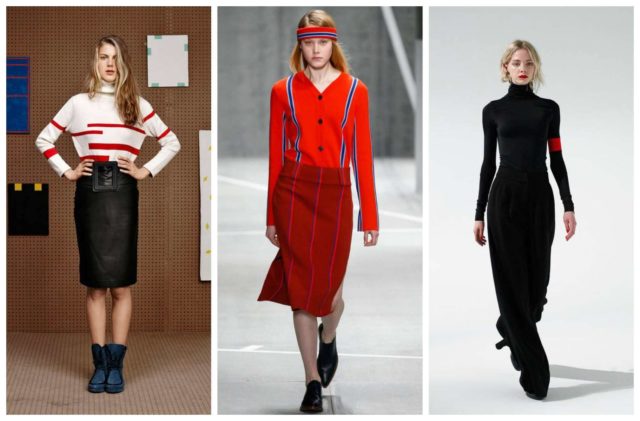 Band of Outsiders, Lacoste, Katie Gallagher, images via Style.com
Borrowed from the Boys: For the last few seasons, menswear has been all over, and it's not going away – for good reason. Most of us won't pull a tie out of the closet each morning, but we will absolutely put on a blazer. Boys wear jackets daily because putting on a tailored jacket ups the ante immediately. It remains to be seen, though, whether retailers will copy the runways with the barely cropped ankle pants or whether they'll go slouchy. Both are much more doable than it seems at first glance, so maybe we'll get a choice in the stores.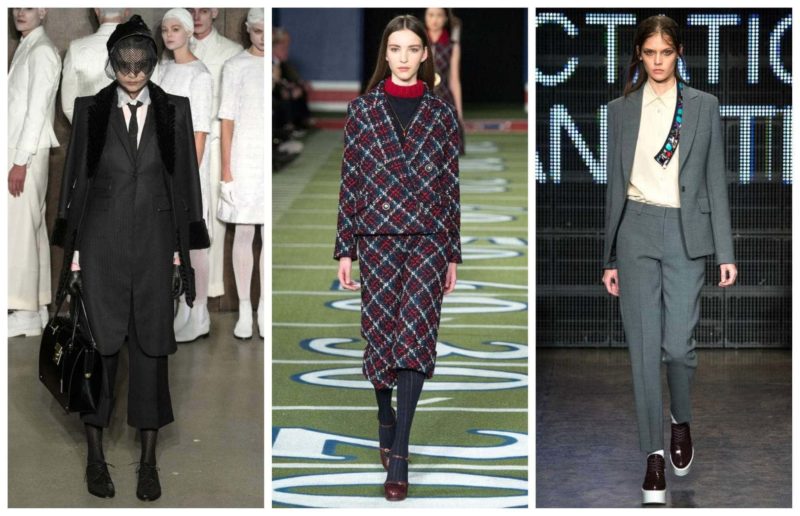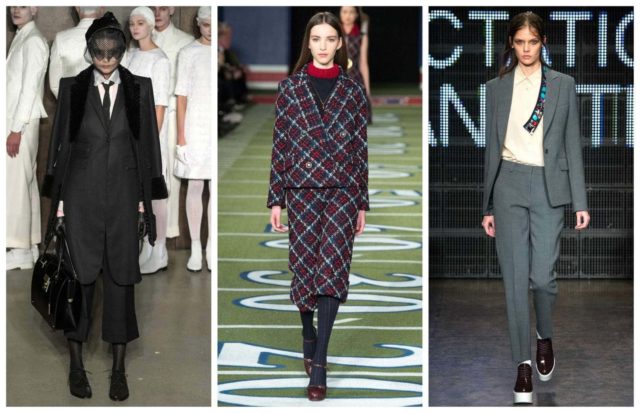 Thom Browne, Tommy Hilfiger, DKNY, images via Style.com
The 2015 Bustle: The most intriguing trend out of New York, though, was the bustle's reappearance. Last popular in, oh, let's go for the turn of the 20th century, the bustle's whole purpose is to add distinct shape to a woman's hips and rear end. Don't run screaming yet. Remember the peplum? Not one "regular woman" I know, myself included, thought I could pull it off, and so many of us ended up wearing some version of the "hip flip" I never want to see them again. The bustle, though, has an elegance and curve that could be – depending on how it makes it into stores – at once ghostly and contemporary. It can curl, it can flip. It can ride at the waist or sit just below the hip, flirting openly with structure or hiding shyly in a dress' drape.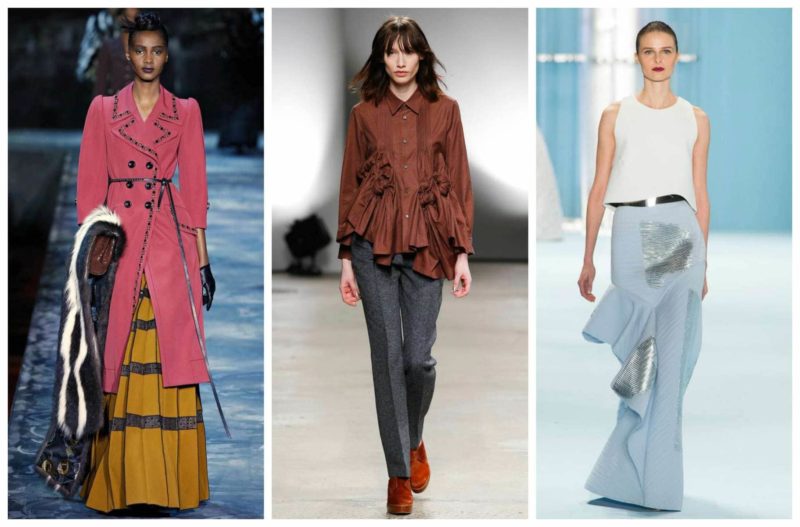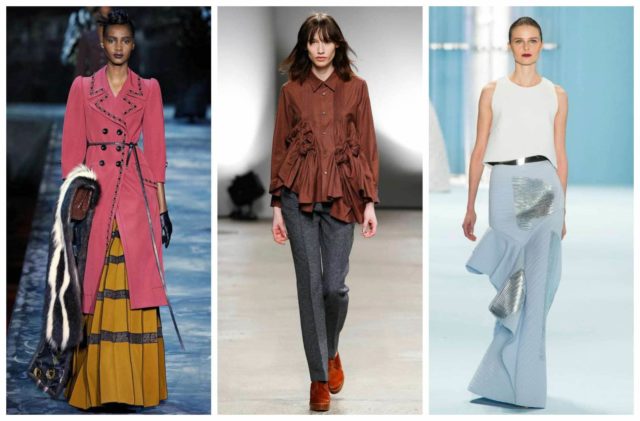 Marc Jacobs, Creatures of the Wind, Carolina Herrera, images via Style.com
Time will certainly tell if and how these trends make it into our hands next August (because we all love shopping for colder weather in sweltering heat). There are a slew of steps between the runways and stores. There's media influence, and there are massive market conventions at which retail buyers will pick the pieces manufacturers will then produce for you and me to take home. In the end, most of us will continue to wear what we have already, and some color or pattern might catch our eye. It might be in a magazine or in a store window, but we'll find it pretty. And then we'll remember: we saw it on the runway.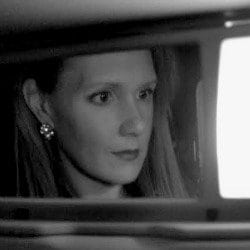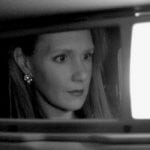 By day, Alison Santighian is a contractor for the federal government, using her super powers to serve our country, but by night (after bedtime for her "Beans" now 7 and almost 5), she pines after the "it" factor. Alison and "H" (better known as #besthusbandever) don't believe badass has an expiration date, so they hit concerts, shows, restaurants, and openings across the globe. Alison also writes for Glass Magazine, adding a business woman's eye to fashion week reviews and style features. Follow her on Twitter.