This article may contain affiliate links; if you click on a shopping link and make a purchase I may receive a commission. As an Amazon Associate, I earn from qualifying purchases.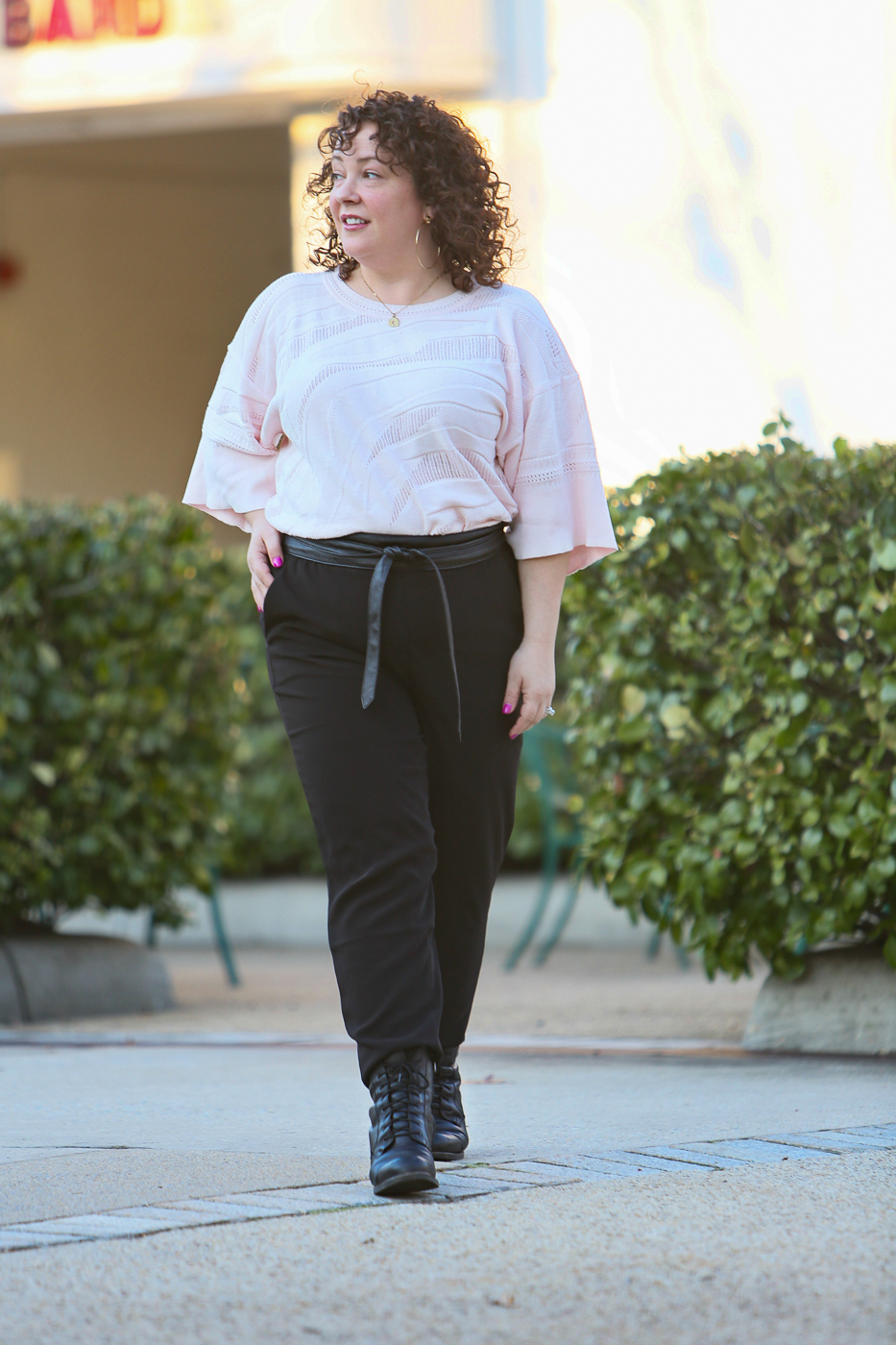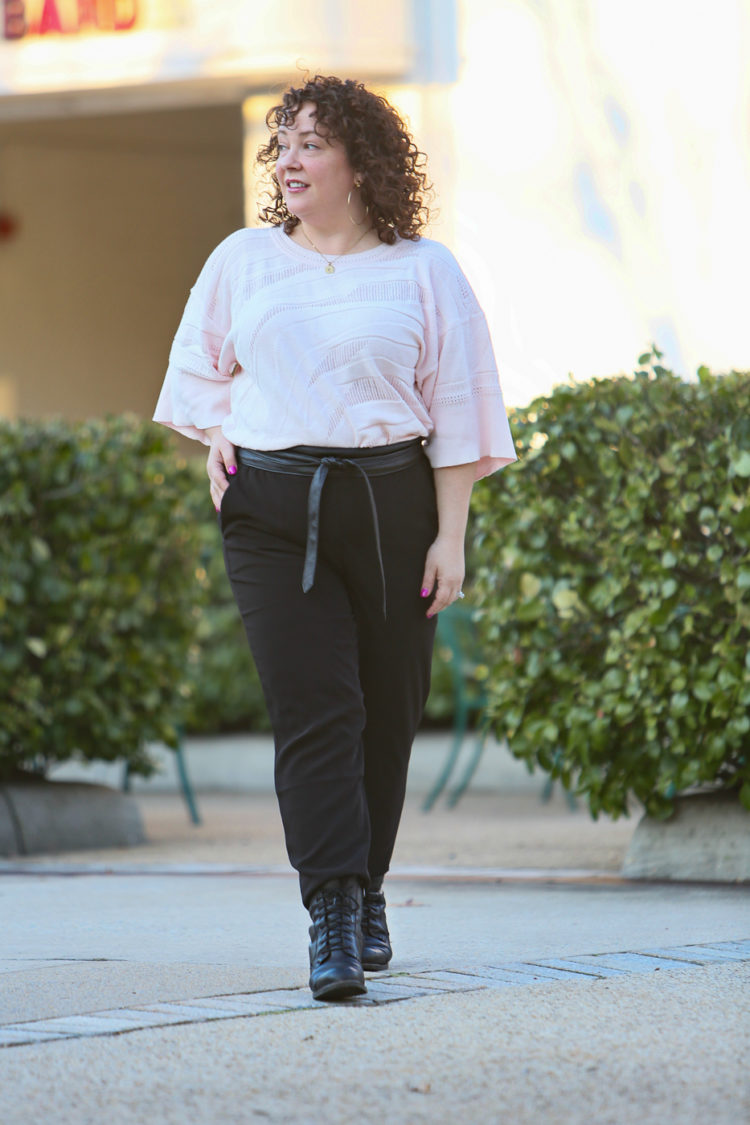 Tuesday I attended training to be an election judge for my county.  Maryland has its primaries at the end of April and though I've taken this training before, it was back in 2018 and a refresher was well appreciated.  Also, since 2018 our county has updated some aspects of voting.  We now offer same-day registration; come to any polling place and if you haven't yet registered to vote we can set you up and let you immediately vote! I know voting policies vary greatly across America; many of you have simpler voting procedures and many have it far more difficult. I'm thrilled to hear of any updates to improve the process and make it simpler for all to vote, regardless of party. For more info about being an election judge (also known as a poll worker), you can read this post which recaps my first experience in the role.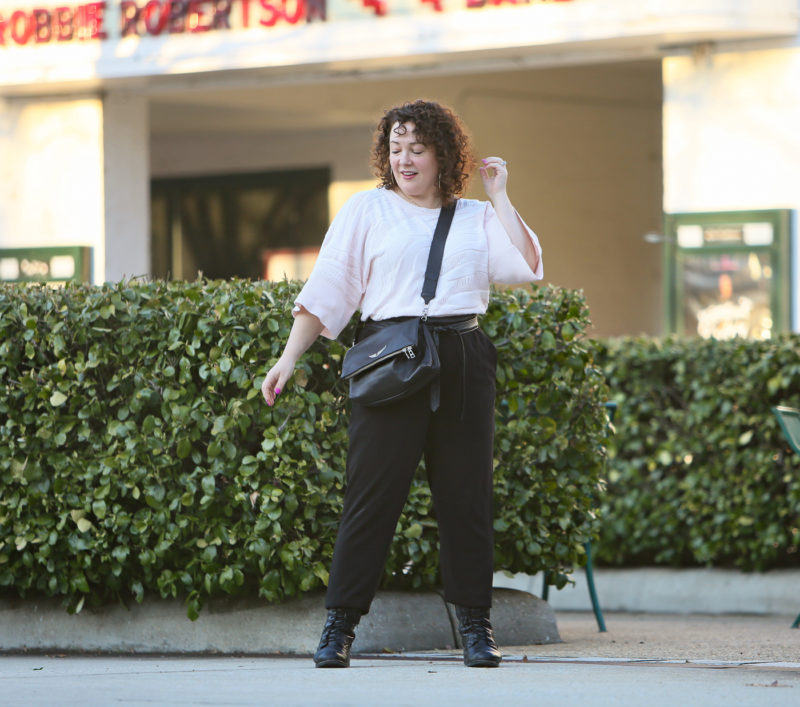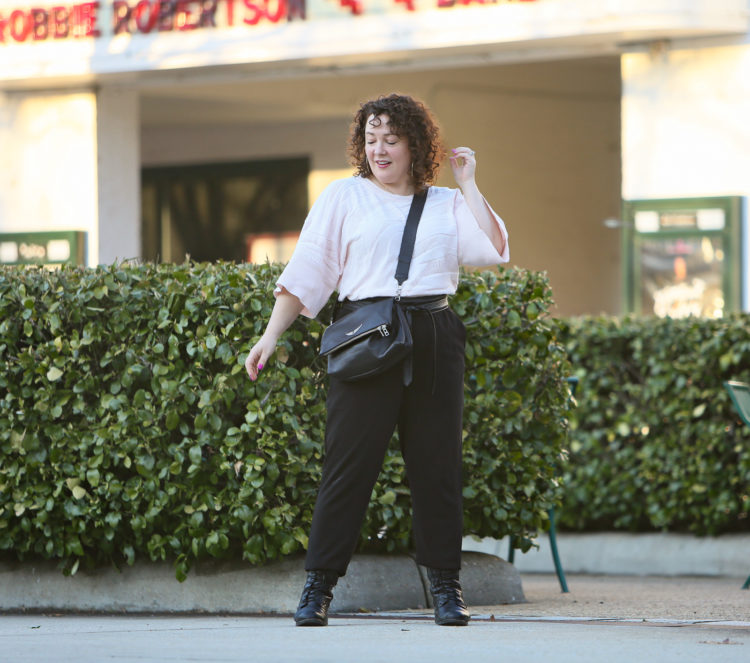 Sweater: Shy Pullover c/o cabi (L) | Pants: Pull-On Tapered Crepe Ankle Pants c/o Chico's (2 Short) | Belt: Reversible Obi Belt c/o Chico's (L; similar) | Boots: La Canadienne | Bag: Zadig & Voltaire via Rent the Runway | Jacket: Sophia Puffer Bomber c/o Universal Standard (XS) | Necklace: Modernist Monogram Pendant c/o Jenny Bird | Earrings: Large Faye Knockers c/o Jenny Bird (no longer available in large but they still have the medium)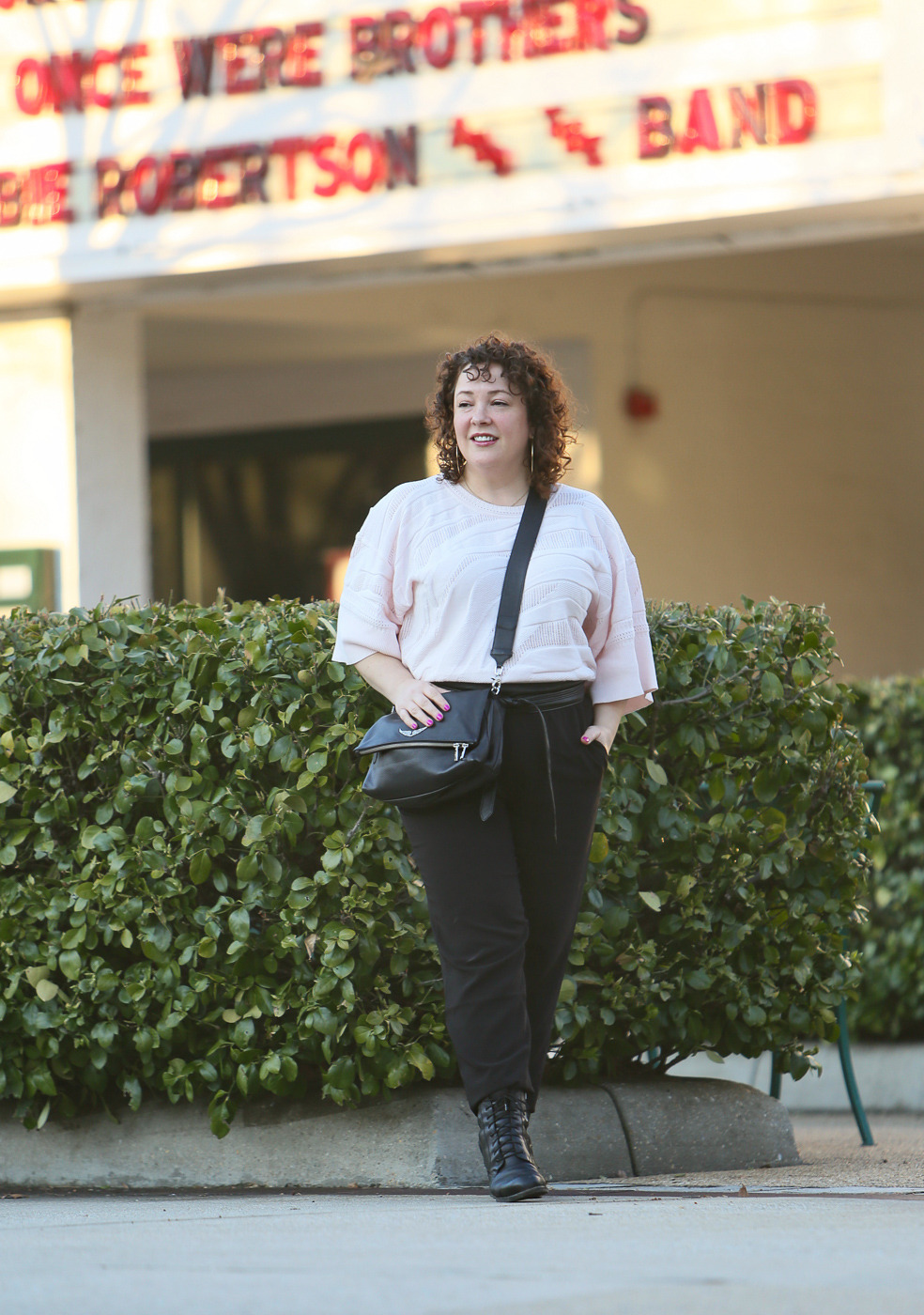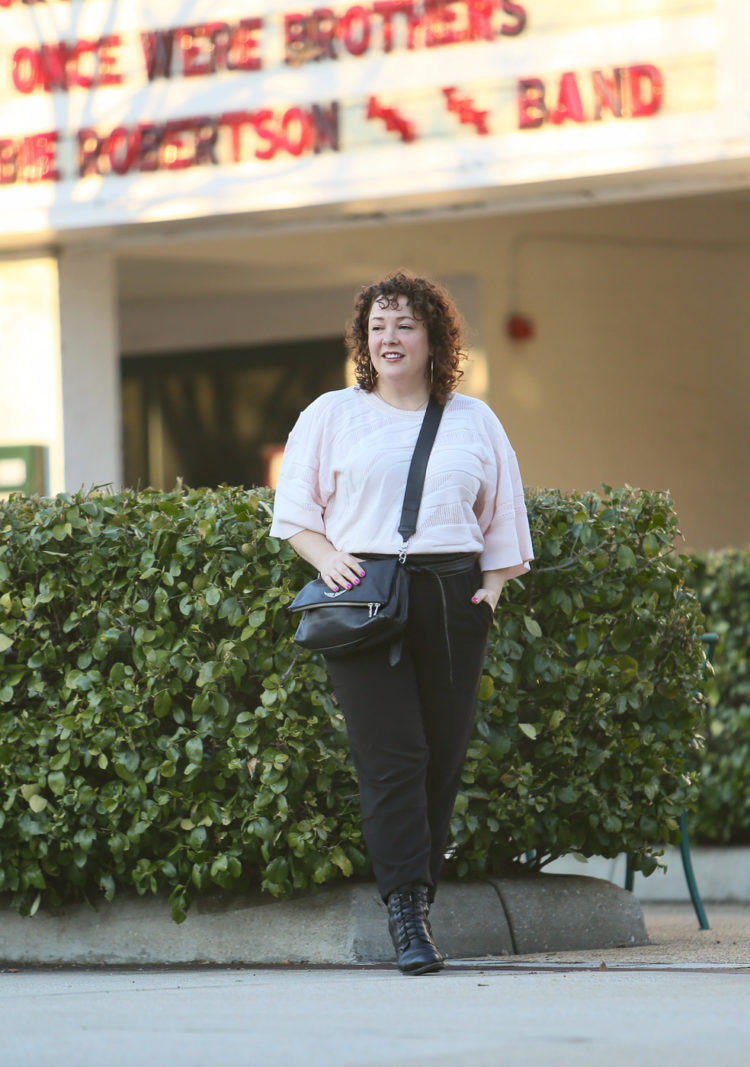 Anyway, back to the outfit!  I knew I'd be sitting for several hours so I wanted something comfy that wouldn't get all creased, yet still look polished.  I recently got this sweater from cabi; I first saw it and thought it was NOT my style.  But after seeing it on the runway at cabi Scoop and then in their marketing photos, I wanted to get my hands on it.  Some parts of it are a bit sheer; I feel perfectly comfortable wearing it just with a skin-colored bra but if you desire more modesty cabi has a cami in the same color. I like the boxy yet drapey fit, the length (mid-hip) is perfect for wearing untucked or tucking in.  I can totally see it with white jeans and ivory pants this spring, but for a day that started cold and gray, I felt it looked right with black.  I rarely gravitate towards pastels but when I do try them I really end up liking them!  My husband called this look, "militant pop" and I liked that idea!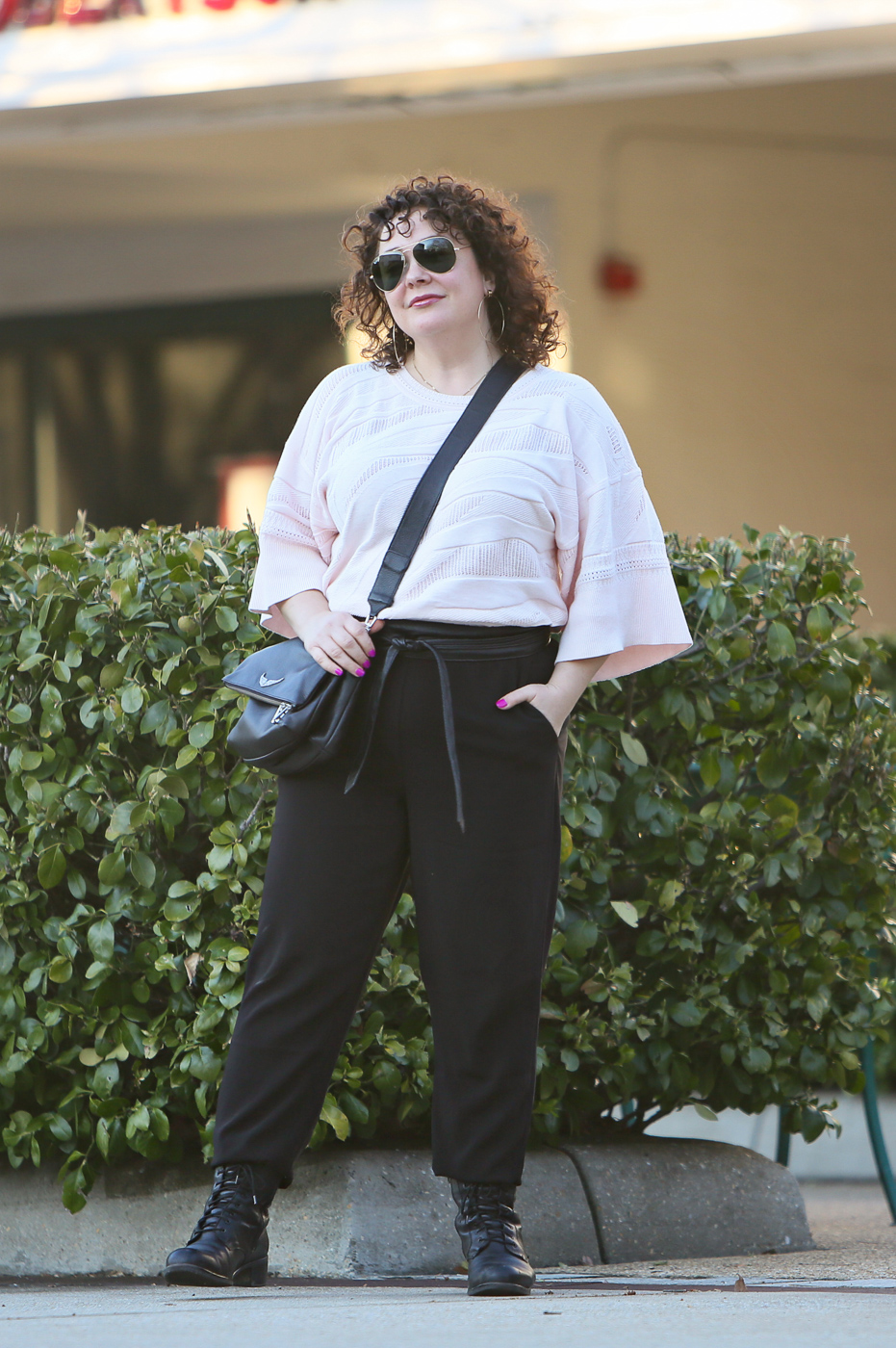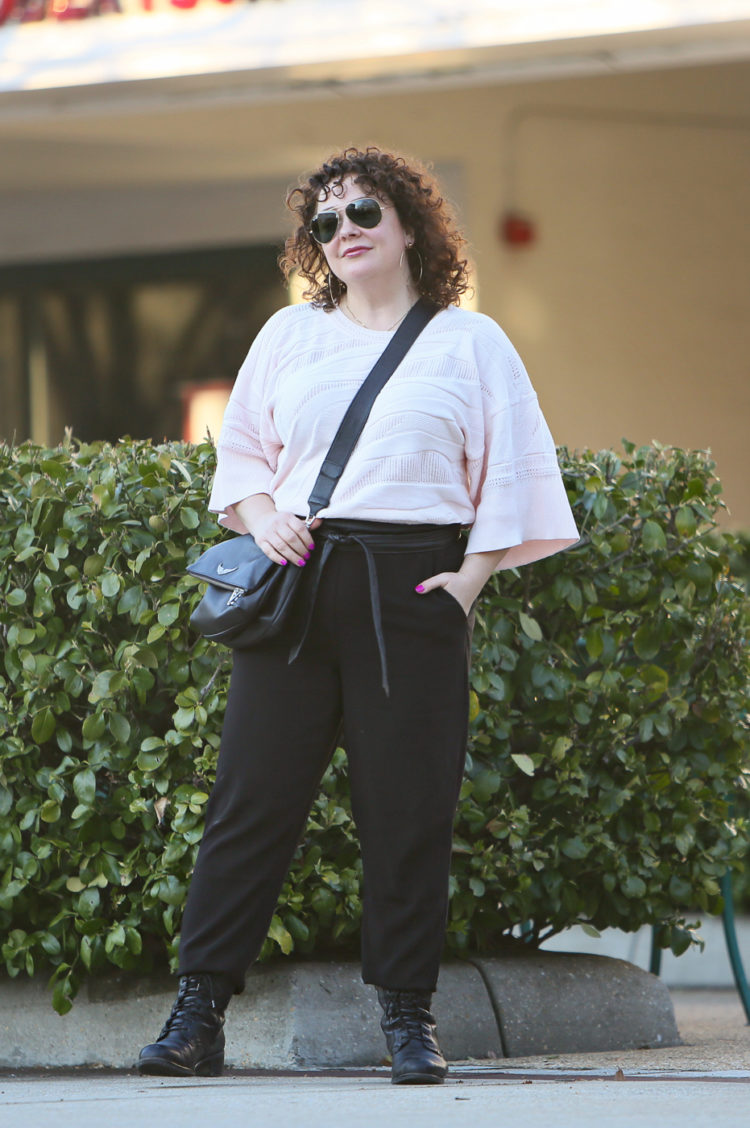 I added my obi belt.  After wearing this obi belt with a dress, I've been looking for ways to rock my obi belts.  I used to wear them a LOT a few years ago, but they seem right again.  Adding the belt gave polish, made the boots look purposeful, and provided necessary structure without discomfort. I know the Chico's belt is sold out in Large; I found a similar one on Etsy that goes up to 5X.  As for the bag, it came in a recent Rent the Runway Unlimited delivery and I am obsessed.  It also has a silver chain strap; you can use one or both or remove both straps and use it as a clutch.  There are so many pockets!  I won't be sending this back any time soon!  If you want to try Rent the Runway use this link and the promo code RTRDC22F051 and get $100 off your first month!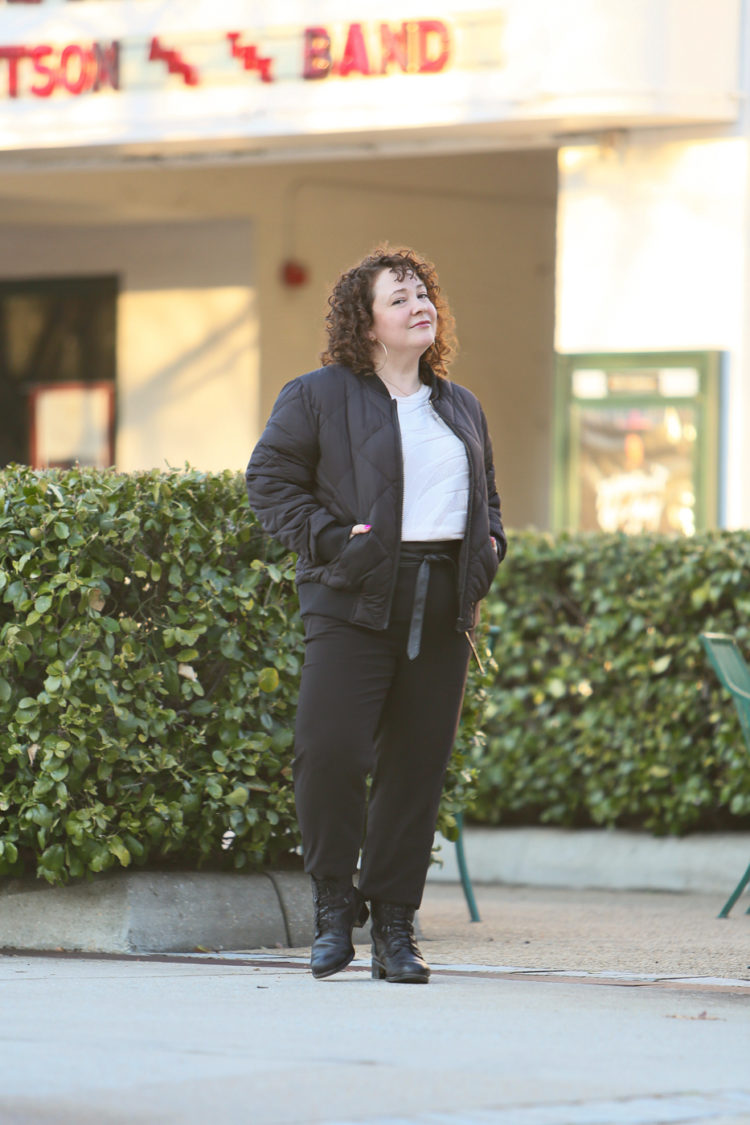 These pants are the ones I wore to NYC last month.  They're a matte jersey, have pockets, and an elastic waist that is a smooth waistband in front and elasticized in back.  They are pretty basic pants, the kind perfect to wear to work because they look dressy while being comfy and machine washable.  I created a jogger effect by tucking them into my boots.  For spring I may have them tailored to be an ankle pant to wear with Birkenstocks and tank tops, they're so comfy and versatile!  These pants come in navy as well and in short, petite, and tall options up to size 20.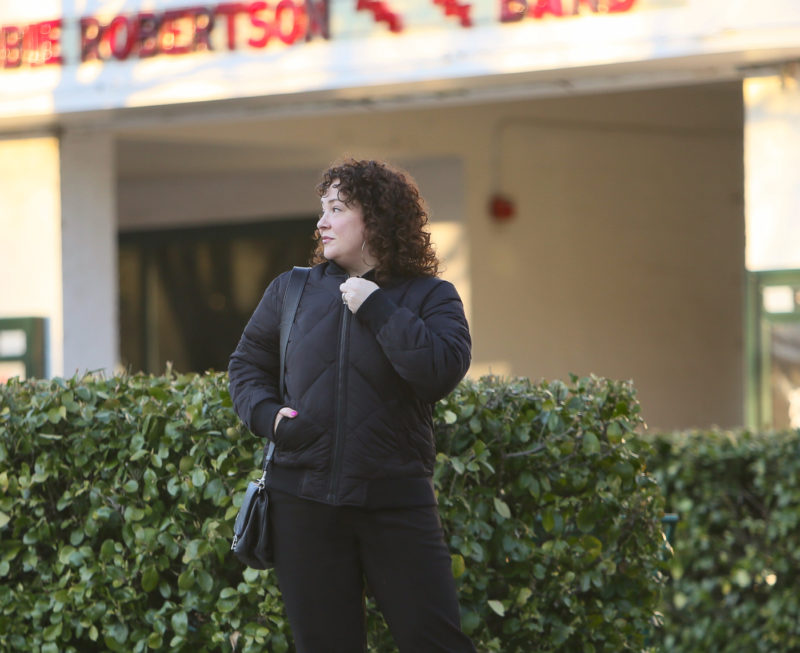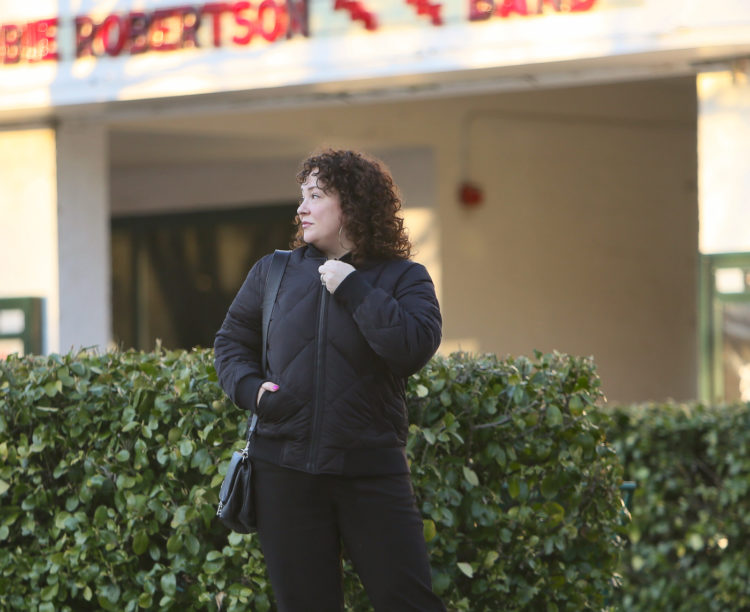 Several of you shared with me that at the beginning of the year, Universal Standard sent you an item from their collection for free as a thank you for being a customer.  While I do partner with Universal Standard and have received free product, I also buy a lot from the brand.  And they sent me this jacket as a good customer thank you.  I didn't feel that I needed it – I have an olive classic bomber and two black puffer coats.  But I've been surprised by how much I actually wear it.  It's not bulky but it's super warm, and it's so simple and clean I really like it with jeans and more casual outfits on days when I don't need bum and neck coverage against the cold.  I took it with me to California and it was perfect for Joshua Tree. I know several of you got the Universal Standard Mystery Boxes – did any of you get this jacket in one?  What do you think of it?
Shop the Post: