This article may contain affiliate links; if you click on a shopping link and make a purchase I may receive a commission. As an Amazon Associate, I earn from qualifying purchases.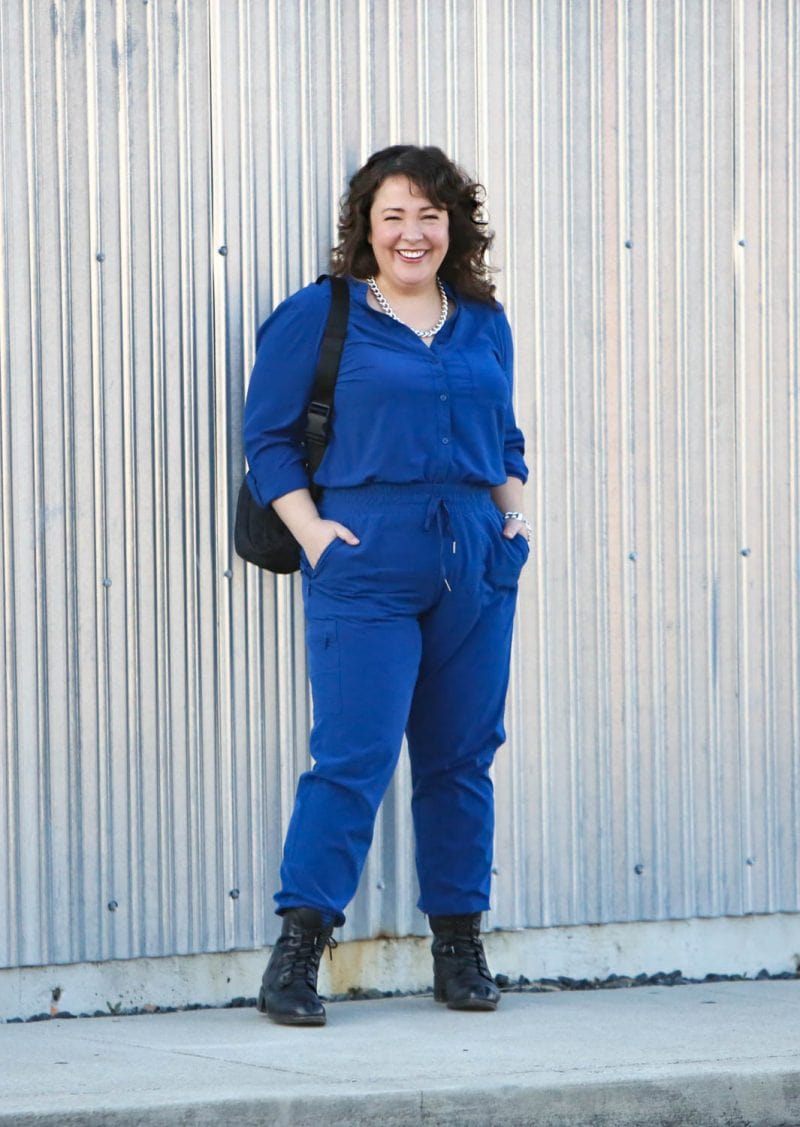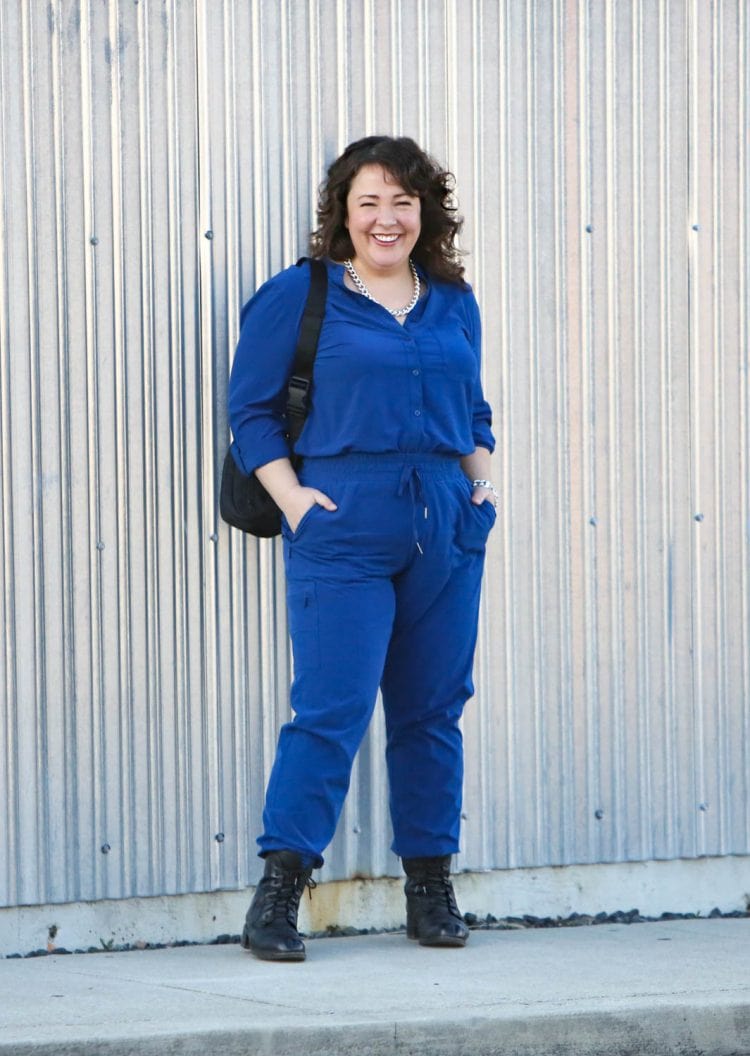 Please say you know what commercial I am referencing with the title of this blog post! But when Chico's invited me to pick a look from their New Arrivals, I chose this blouse and these joggers thinking together they'd look like a jumpsuit… and I was right!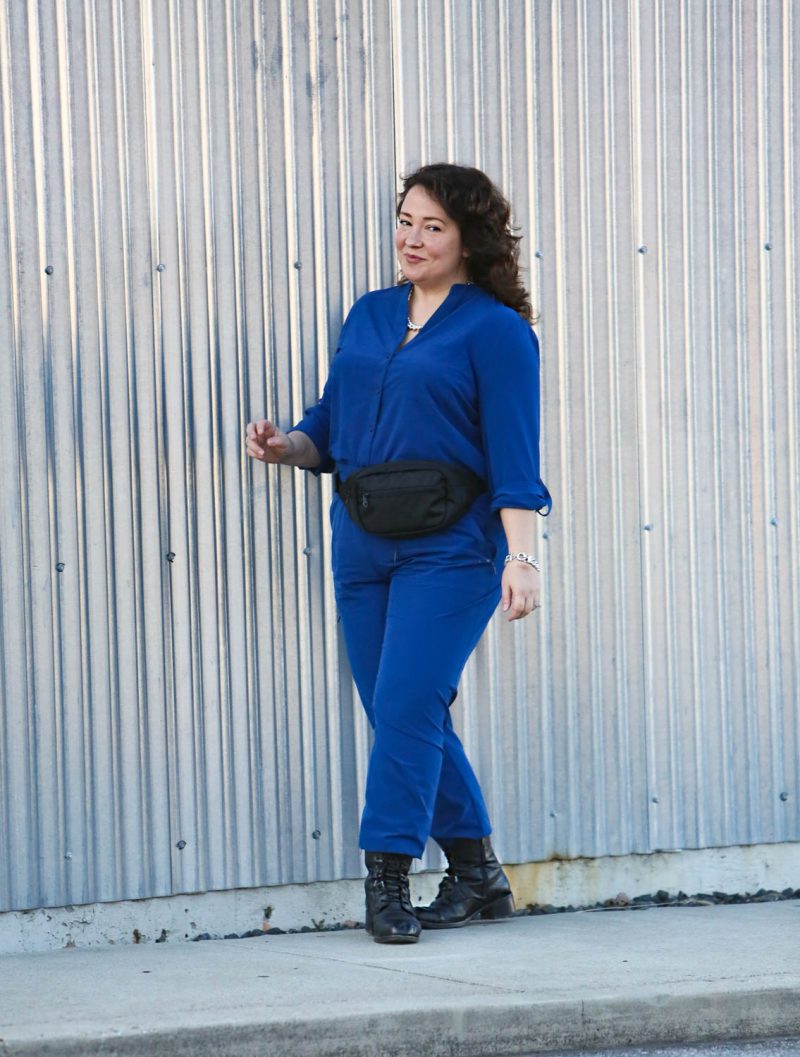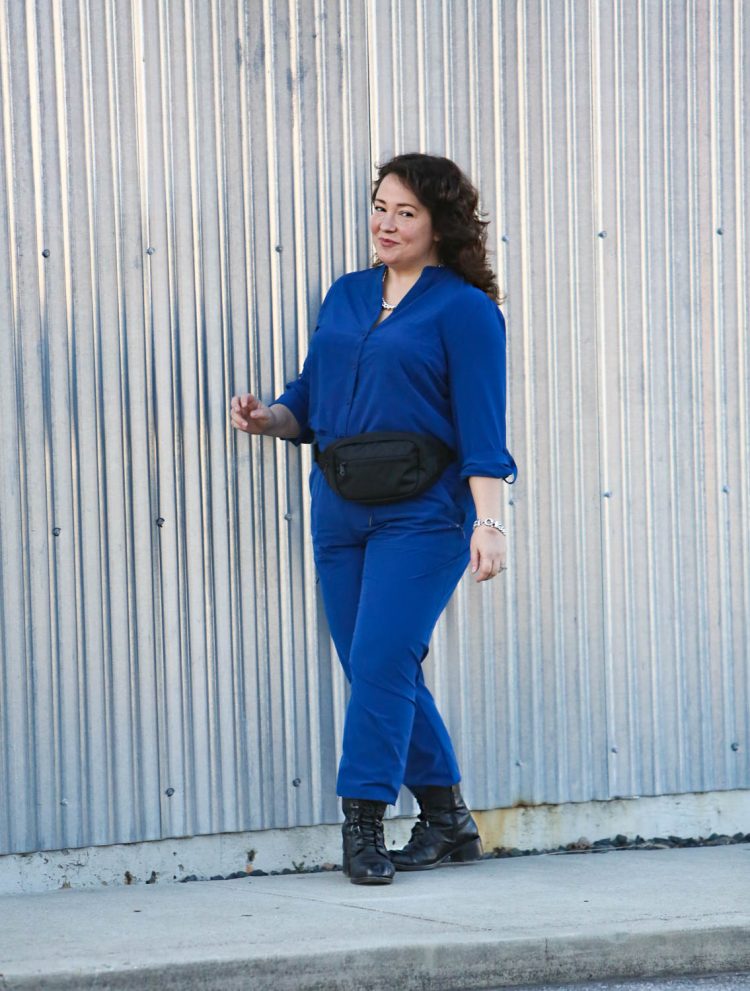 I love a jumpsuit, and pre-'demic I had quite a few in my closet. But now, spending so much time at home, I don't have the patience for most jumpsuits. They look great on, so great I buy them even when they're difficult to deal with when using the facilities or trying to take them off when you're sweaty or wearing a belt, or all the other issues with them.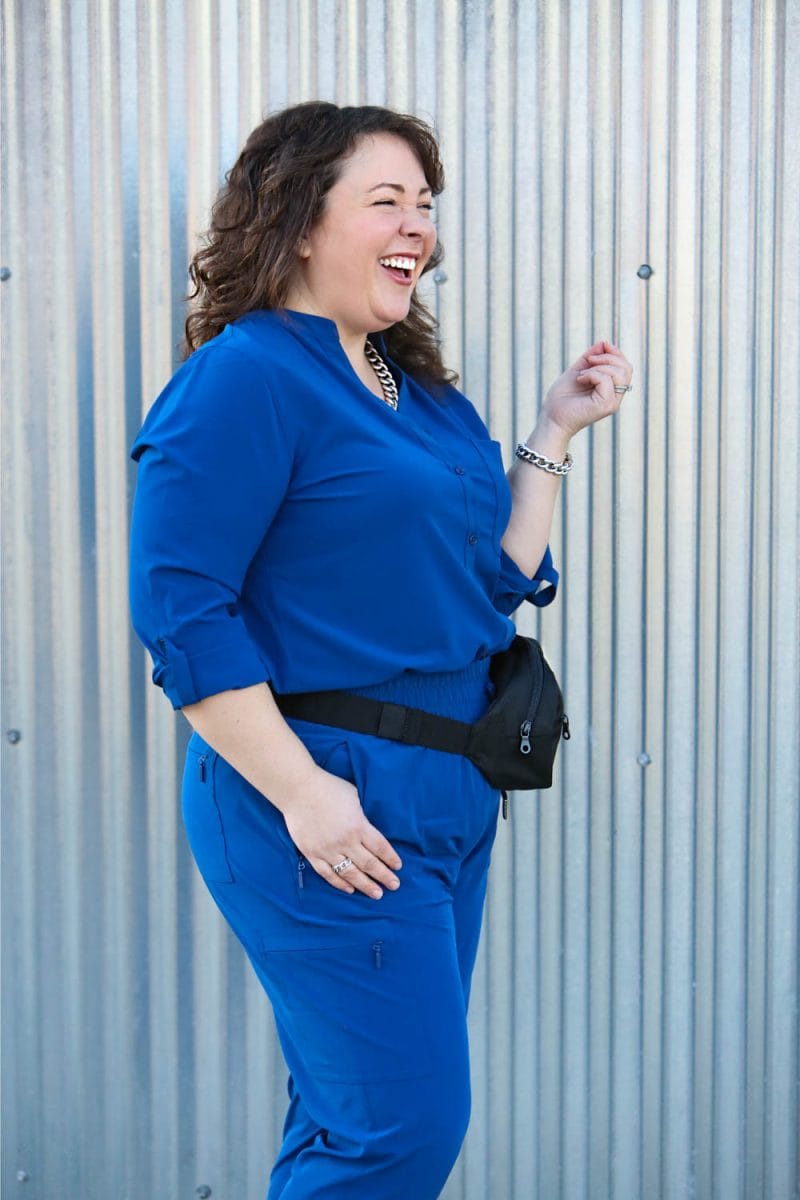 But in this life? I'd rather achieve the look of a jumpsuit while having the ease and comfort of two separate pieces. Even better when the pieces are machine washable AND UPF 50+. These two pieces are from the Chico's Zenergy line in their Neema fabric, which is not a jersey but quite stretchy. It feels more like a combination between a stretch crepe and windbreaker fabric, but with a silky finish.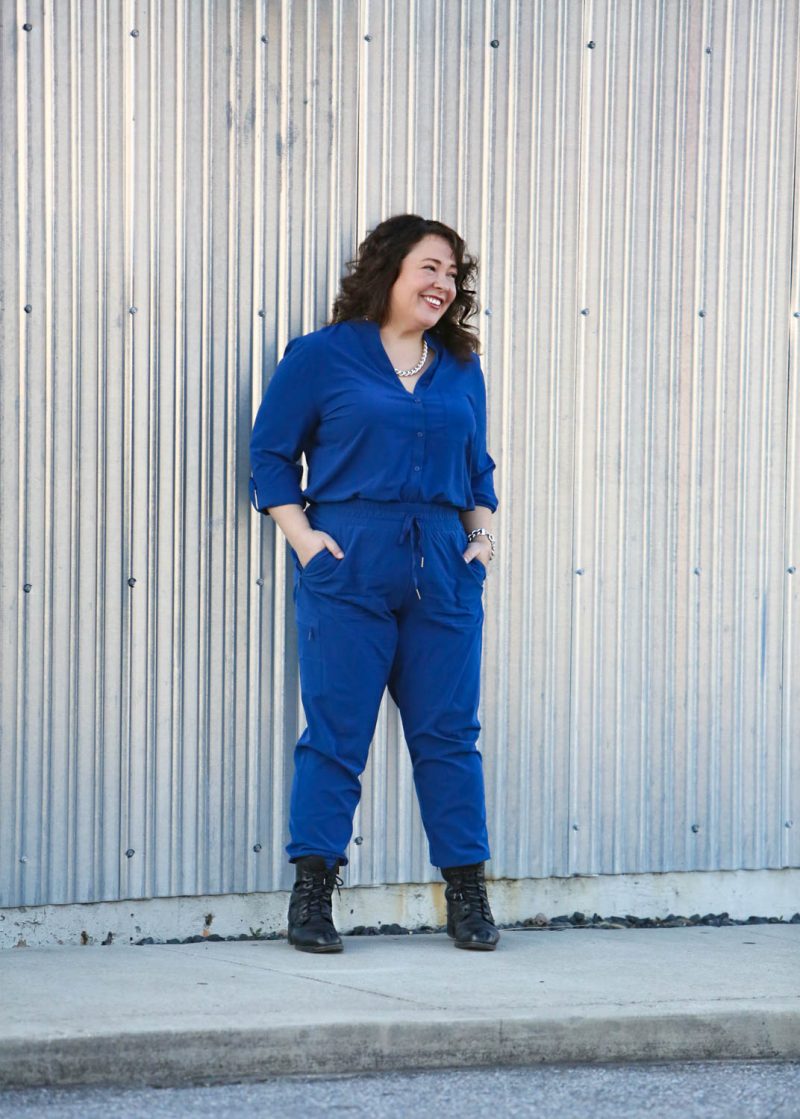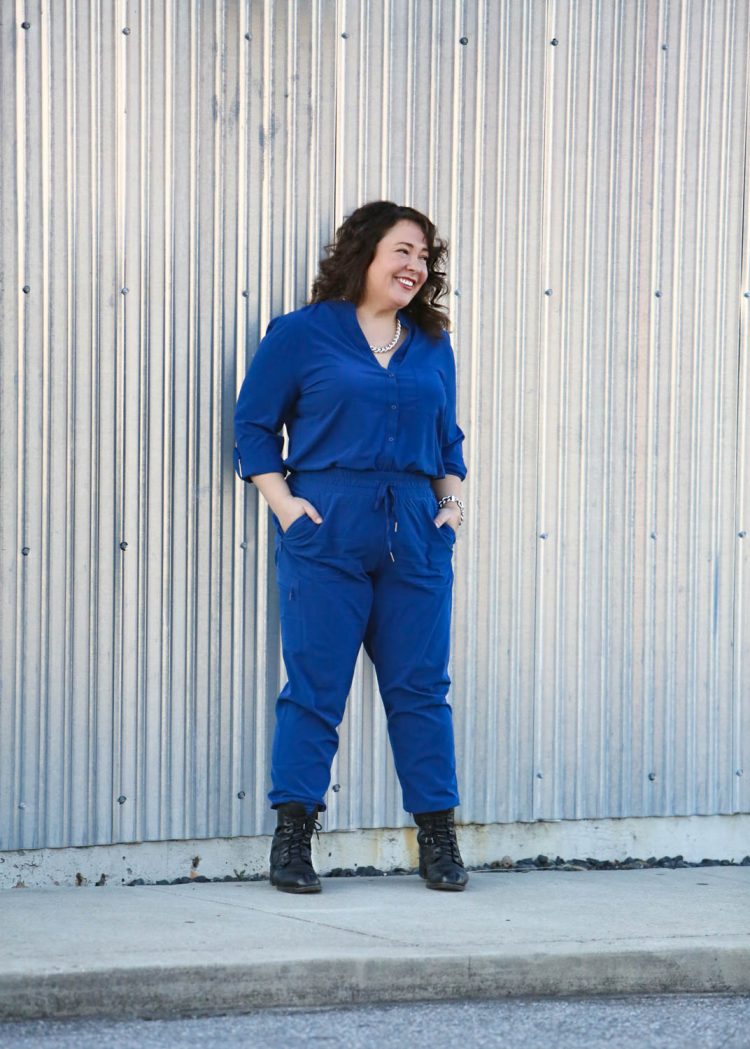 Pants: Zenergy Neema Jogger Pants c/o Chico's (size 2) | Blouse: Zenergy Neema Button-front Shirt c/o Chico's (size 2) | Necklace: Silvertone Status Bib Necklace c/o Chico's | Bracelet: Silvertone Status Bracelet c/o Chico's | Ring: Silvertone Chain Ring c/o Chico's | Bag: Girlfriend Collective | Boots: La Canadienne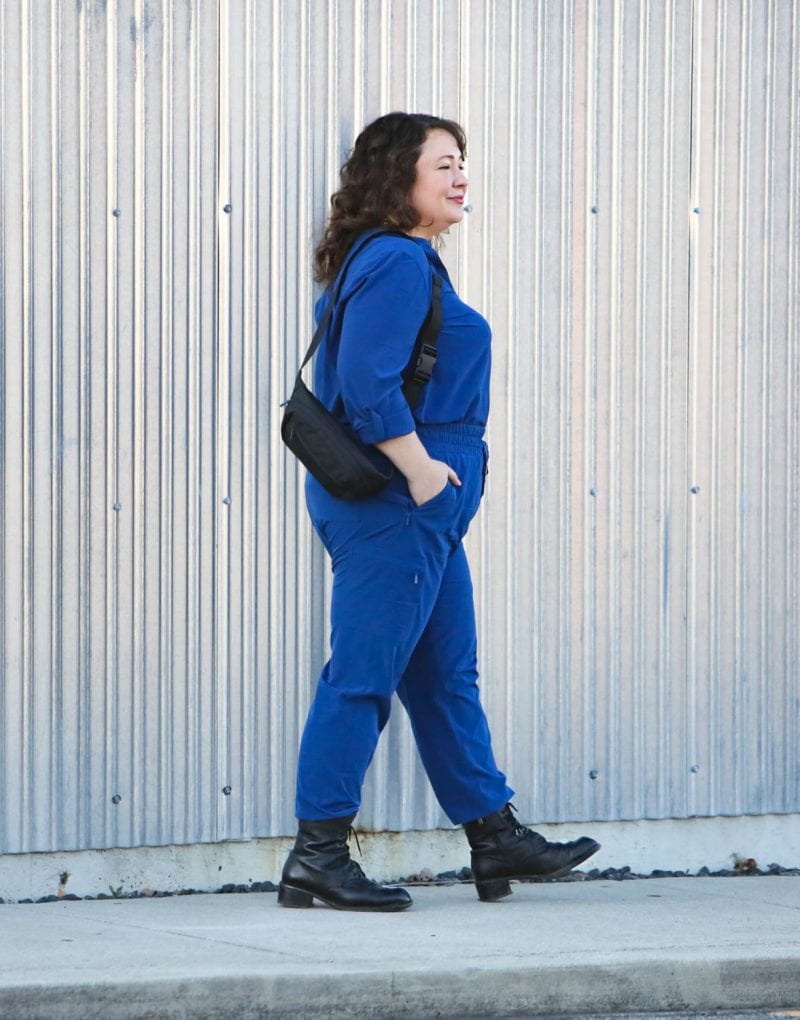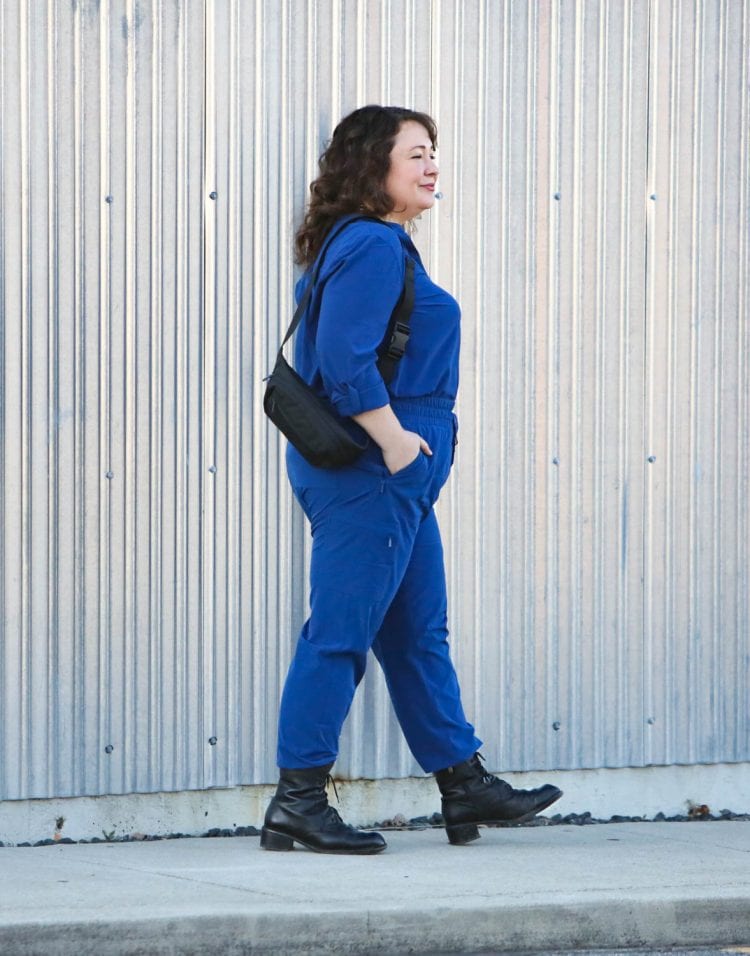 If this was in before times, I'd wear this look with a pair of heels. But these days, I am happiest in a low heel or flat shoe with plenty of support. These boots are from La Canadienne and over a year old. You see them often here and on Instagram because they're buttery soft leather while also being waterproof, roomy enough to take insoles for extra arch support, and they have laces in front but a side zipper for getting them on and off easily.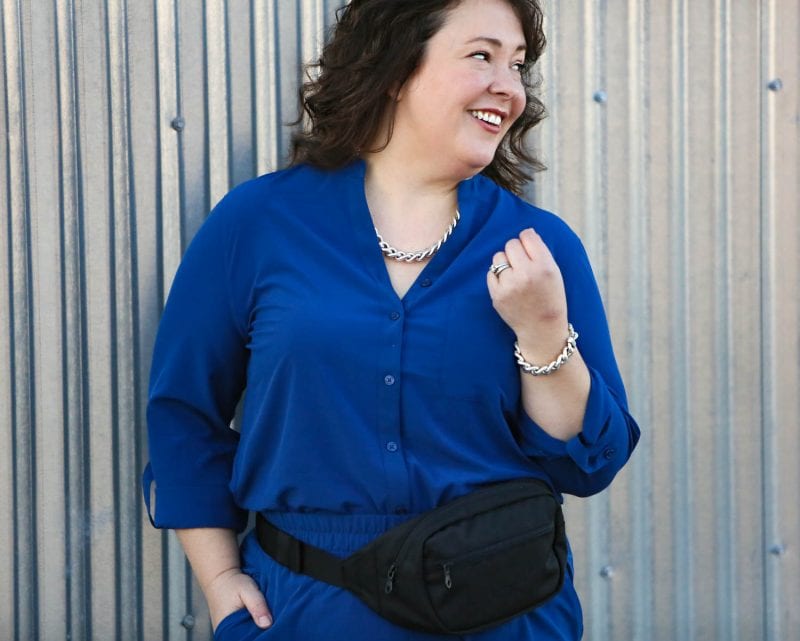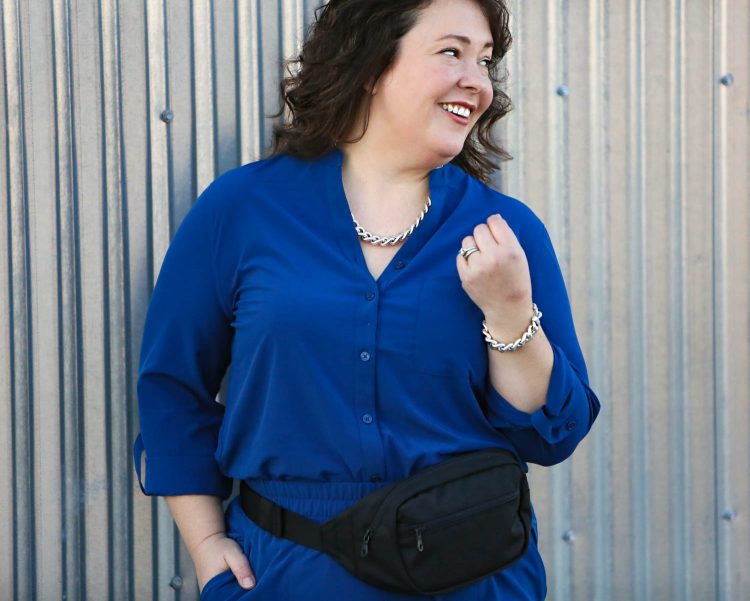 The necklace, bracelet, and matching ring are also from Chico's New Arrivals. Chico's makes fantastic jewelry and these pieces are no different. With closures that add an artistic touch, a shiny but not fake look finish, and a quality weight, these are pieces I know I'll enjoy for many seasons to come.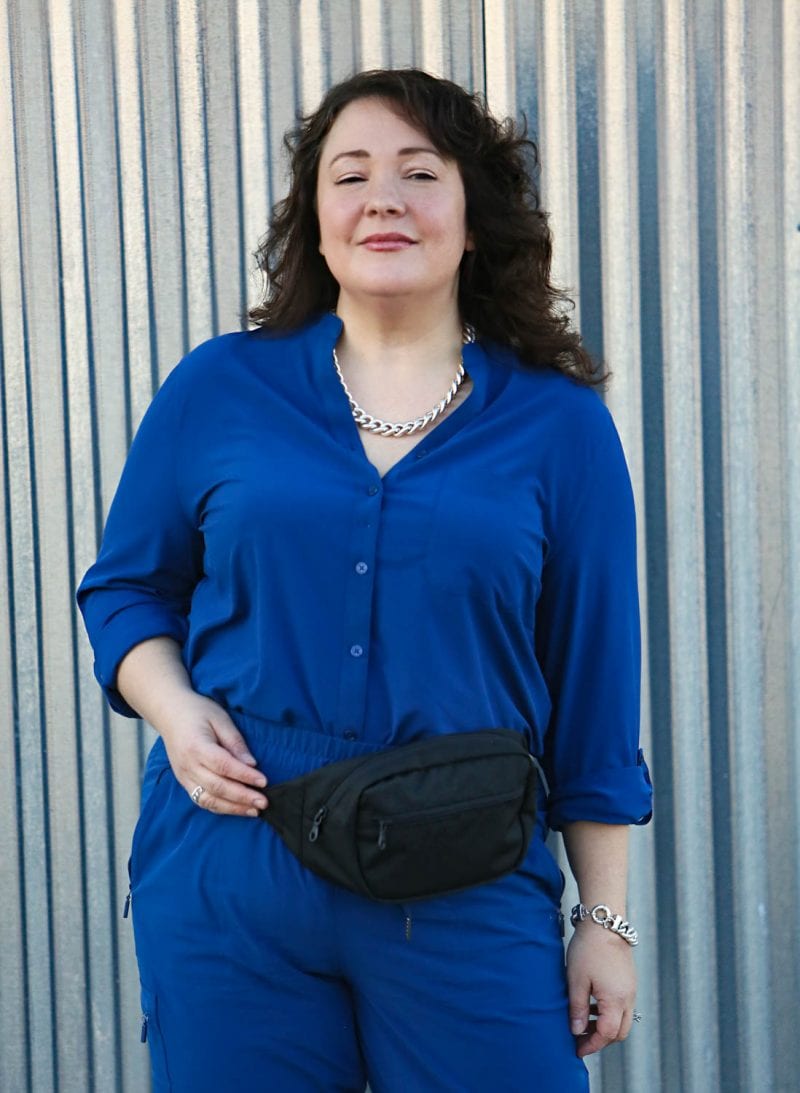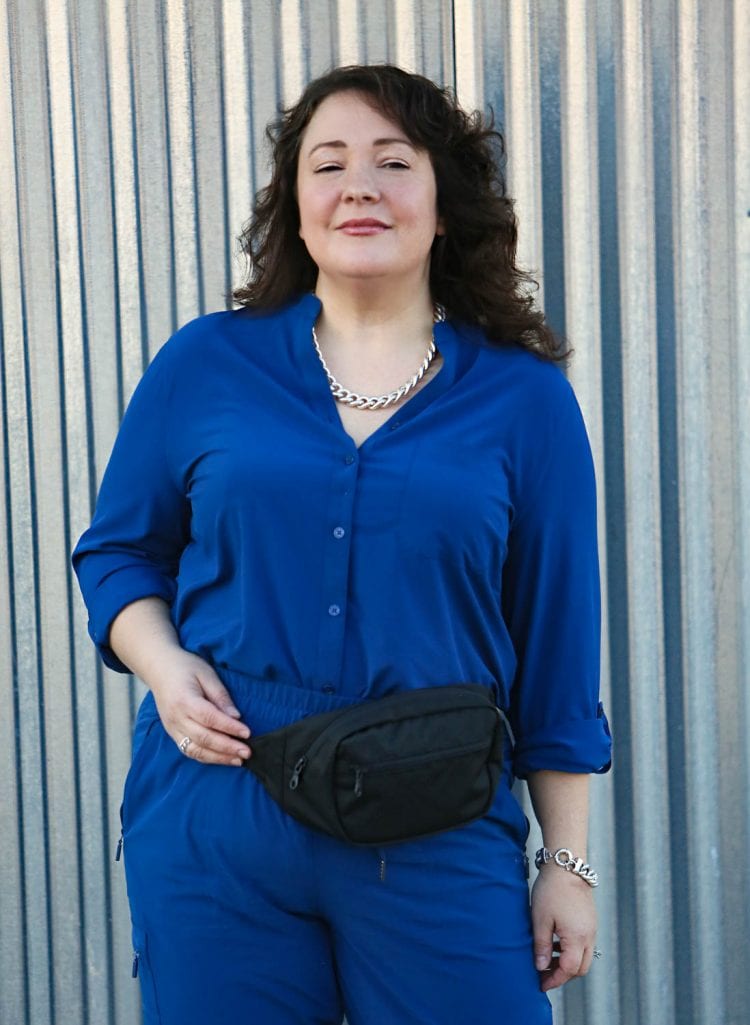 The belt bag/fanny pack (sorry UK folks, we call them fanny packs, and yes I know what a fanny is) is from Girlfriend Collective. While I love my Dagne Dover Ace fanny pack, I don't like that it's not size-inclusive. When Girlfriend Collective came out with a line of bags and one was a fanny pack, I ordered one.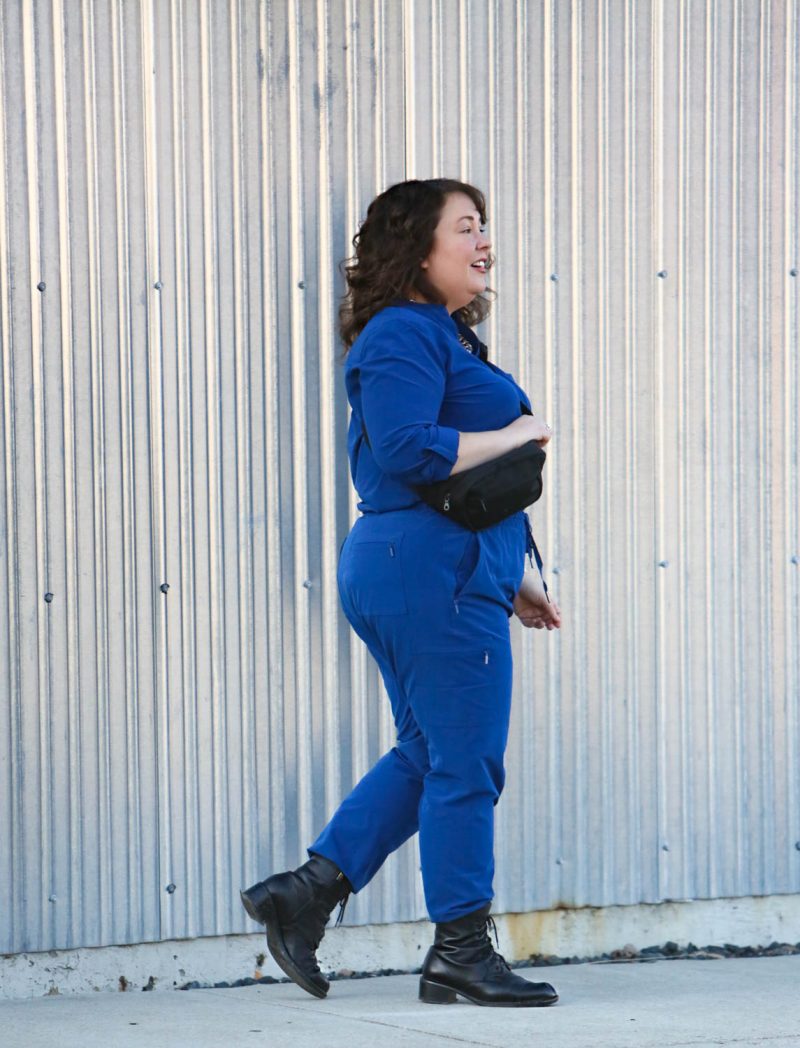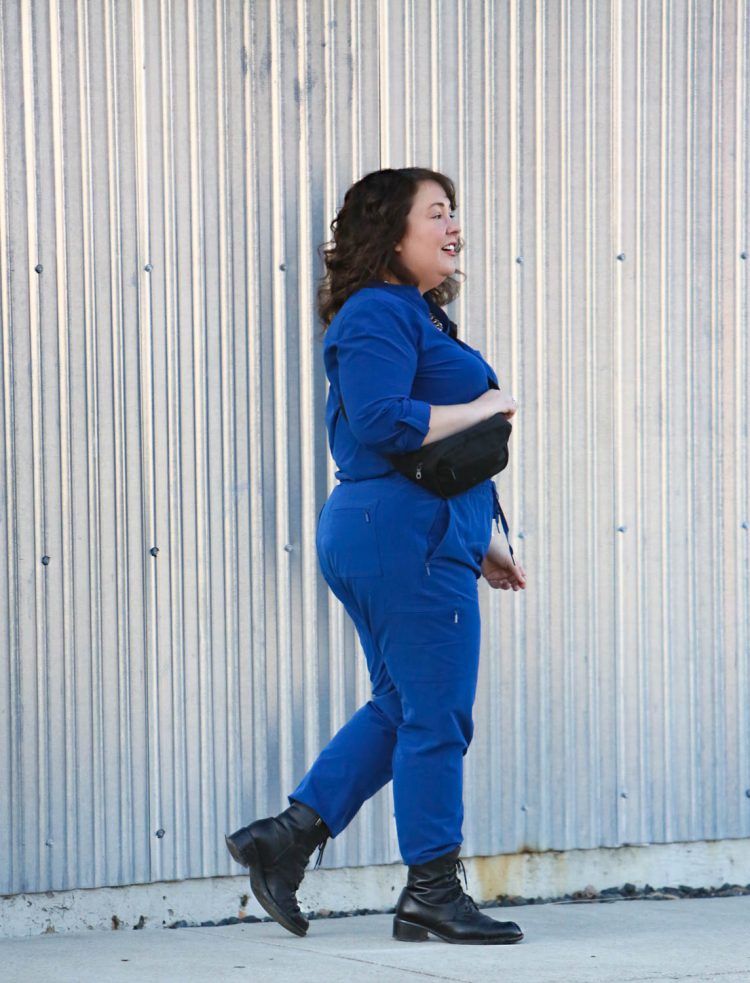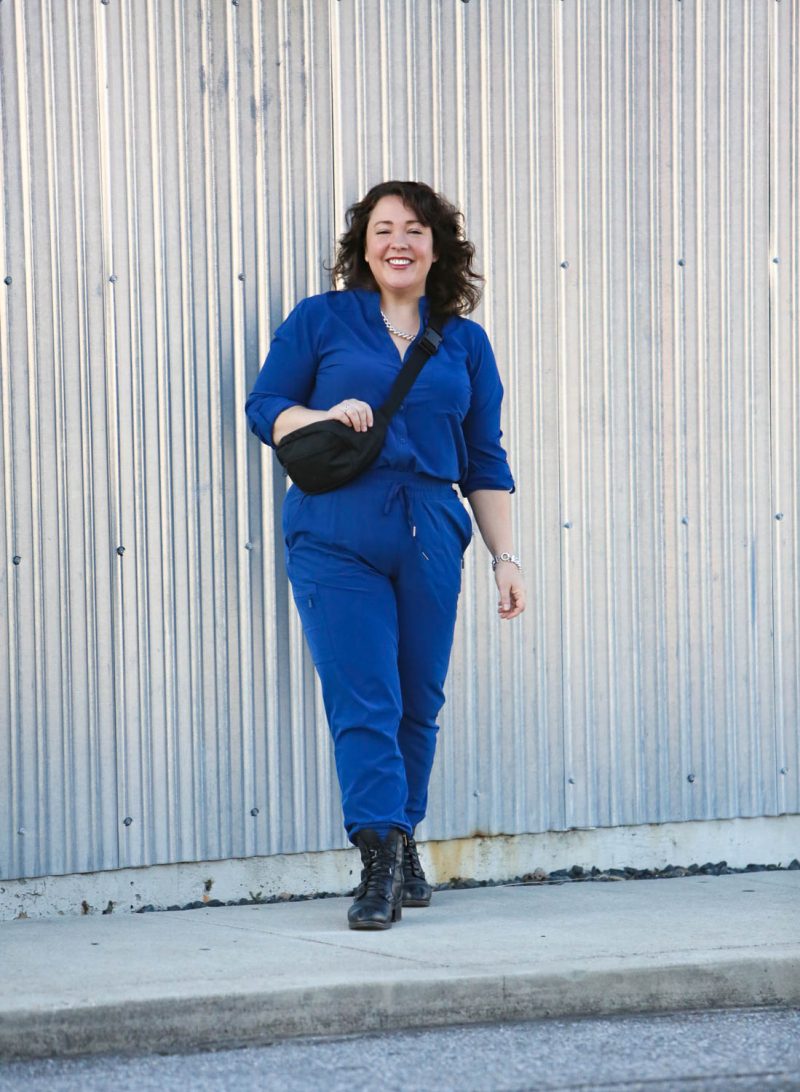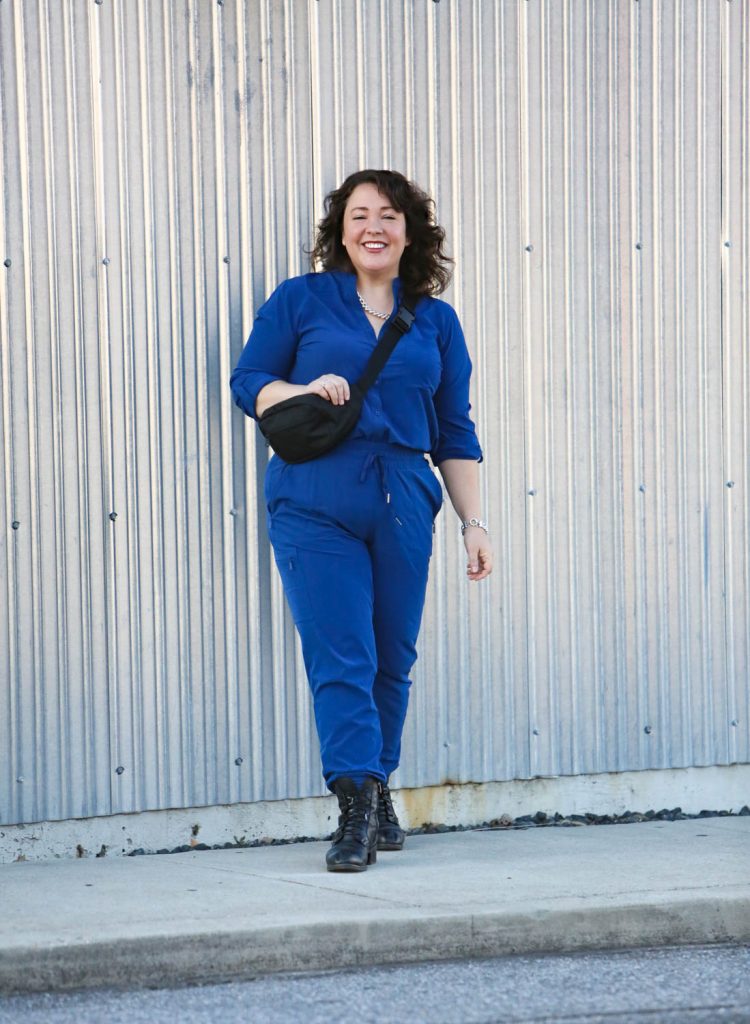 Girlfriend's bag is not as polished as the Dagne bag (Dagne's is neoprene with oversized tonal zippers, Girlfriend's is ripstop canvas made from recycled water bottles and has standard zippers), but it's smartly designed with multiple zippers and a strap that is easily adjusted to wear around the waist, crossbody, or on the shoulder. If you don't like black it comes in four other colors. I like it, and I like that it's less than $50.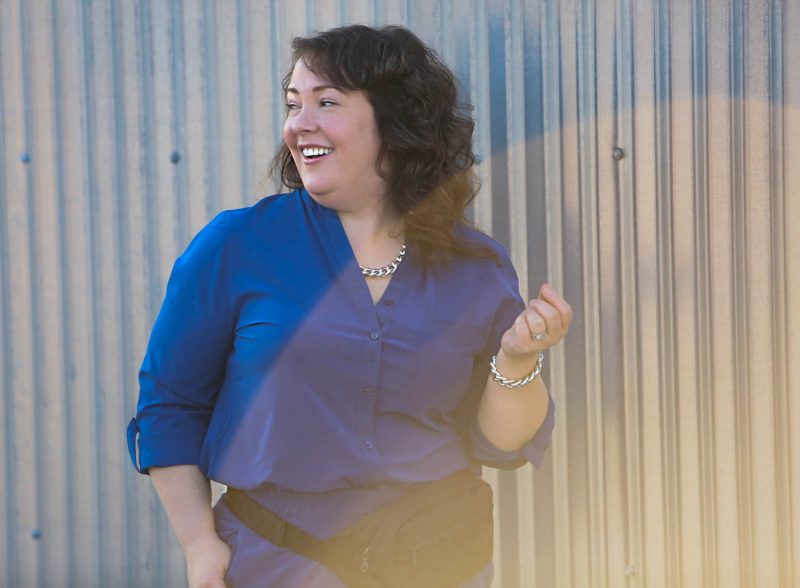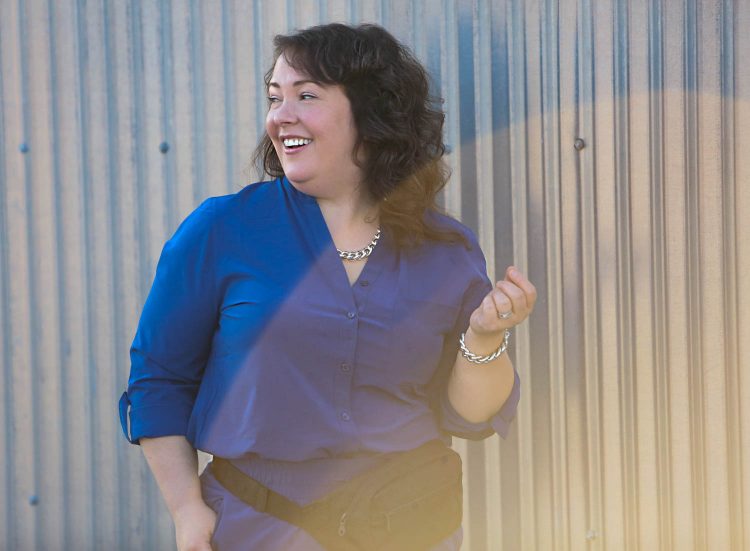 As for the hair… the blow-out is temporary. I like to switch things up, and when my hair is begging for a cut and color touch-up it's my favorite time to blow out the curls and see how long my hair has gotten. I have a cut scheduled later this month so I will soon be back to my ringlets!
Shop the Post: