This article may contain affiliate links; if you click on a shopping link and make a purchase I may receive a commission. As an Amazon Associate, I earn from qualifying purchases.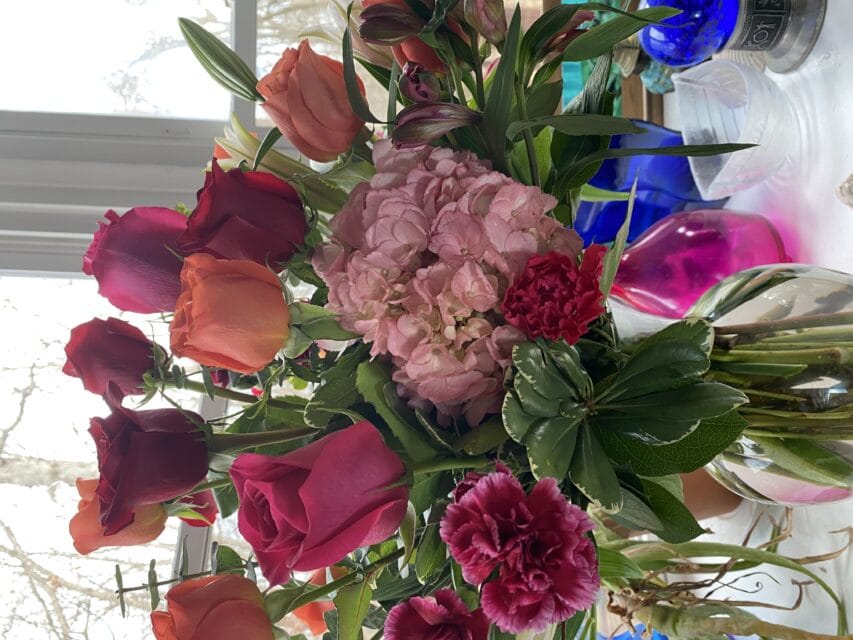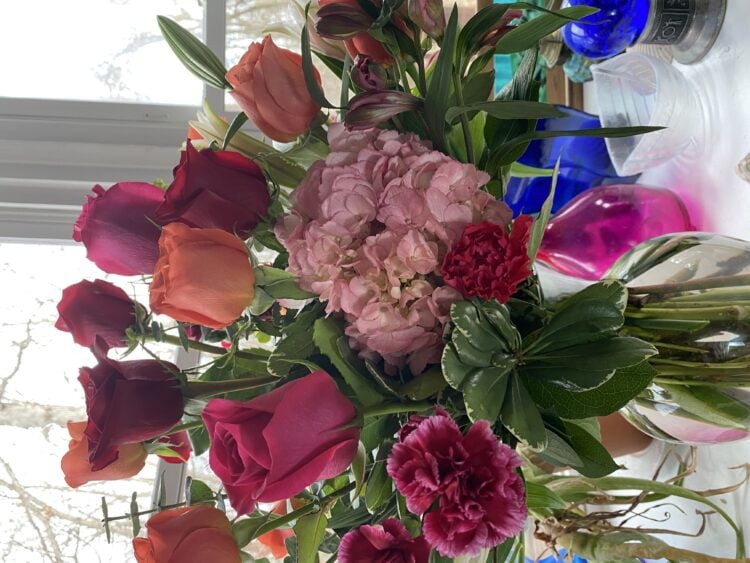 What does a grown-ass woman do for her 46th birthday in the middle of a 'demic on a weekday? Well she hops a plane to Vegas, hits all the hot spots, makes out with a stranger, eats at a fancy restaurant with all her friends, and then ends the trip with a concert in a packed venue, her sweaty body pressed against the sweaty bodies of strangers, all singing the lyrics together, arms around one another's necks.
Yeah, no, none of that happened. And to be honest, even if there wasn't a 'demic going down, that's not the birthday celebration I'd desire.
I turned off my alarm to let myself sleep in, but I guess I didn't do it right because it still went off. I was able to turn it off and get back to sleep, but right at 6:45 am the phone started going off with FaceTimes and texts from friends and family who know I am usually an early riser.
I made myself coffee, and got on the computer to take care of what had to be done for work so I could enjoy the majority of the day. When my kid rose, I made her breakfast, brushed her hair, helped her with a school assignment.
When she was settled into virtual school, my husband and I went to the Starbucks drive-through so I could get my birthday drink. While he has been the 'demic in-store errand volunteer for the family, we went together to our local organic market so I could pick out the food that I wanted, and enjoyed a commonplace activity a year ago that now feels like a date.
It was an incredibly cold day, but sunny and beautiful. We turned on the heated seats and drove around with no purpose until I finished my venti vanilla iced latte with coconut milk.
I came home to so many flowers from loved ones. I worked at a florist in high school, it remains one of my favorite jobs ever and the smell of the refrigerator where we stored the cut flowers is still one of my favorite scents. My house smelled like that.
I scheduled hair cuts (and a root touchup for moi) for that afternoon; our stylist does house calls. We usually do them on the deck but it was so incredibly cold, we cleaned up the house and planned to do them right inside the living room with the double doors to the deck open and the space heater in place. Our stylist ended up having to cancel.
And I ended up doing more work. I shot some video for brand projects, finished up yesterday's blog post, responded to some emails. Exciting stuff.
We planned on trying this buzzy vegan restaurant for dinner take-out but I was really craving a Greek salad from Panera. My birthday, my choice, so I ordered Panera on Doordash and enjoyed it while watching a movie with my husband.
And then I put our kid to bed, which includes hanging out in the dark with her hearing all about the 6th grade drama. I was in bed myself by 10pm.
It's funny, when I was younger, I would think such a birthday so incredibly depressing and boring. But now, it was nice. It was relaxed, it was free of stress, it was a nice day. And especially after this past year, I can't think of any better present than a low-stress nice day.
Weekend Reads
Can music heal trauma? Exploring the therapeutic powers of sound. (Pitchfork)
Speaking of music… I learned of INXS in 7th grade. My friend Annie was obsessed with the band and got her hands on more obscure albums and videos and we'd listen and view them over and over, sometimes acting them out. It made me a fan for life. So I really enjoyed this review of the band's best non-hits. (AV Club)
How to define "clean" and "natural" beauty in 2021. (The Coveteur)
There may be no better time than the present to find love on multiplayer online role-playing games. (New York Times)
Growing up undocumented, I learned that the price of my innocence was the guilt of my parents. (The New Yorker)
A very cool game/interactive website is Am I Part of the Problem. Did you hurt someone? Are you having trouble coming to terms with it? Are you unsure what to do next? Am I Part Of The Problem? will walk you through what you did, how and when to apologize, and most importantly, how to make amends.
Dapper Dan chats about his childhood, spirituality, and mentorship in the fashion world. (The Coveteur)
Can Made in Africa transform the continent's leather industry? (Vogue Business)
How The Color Purple raised me. (Elle)
After my dad died during COVID, I resisted joining a virtual grief group. I shouldn't have. (Los Angeles Times)
Cicely Tyson gave fashion six decades of glamour. (Vogue)
And while we're discussing this late, great, woman, an interview with her from just a couple of weeks ago. (New York Times)
The bizarre and racist history of the BMI. (Elemental for Medium)
Here's what it was really like to work at a women's website. (Human Parts for Medium)
A thrift shop photo album is full of mystery photos of a Washington DC family. (Washington Post)
The pandemic has erased entire categories of friendship. There's a reason you miss the people you didn't even know that well. (The Atlantic)
Can Cori Bush bring the movement for Black lives to Congress? (Teen Vogue)
For those who love the comfort of an UGG boot but don't like the height, but don't want to look like you're wearing slippers out of the house (but also wants to wear the boots like slippers) I found this mini boot which comes in three colors. Great option for those like me with more solid/athletic ankles, shins, and calves!
What I learned about love when I stopped being honest. (The Atlantic)
An incomplete oral history of Asian Americans and our ineffable love of New Wave. (Jezebel)
My totally normal addition to buying teen magazines on eBay. (New York Times)
See/Hear/Read
We've been watching "Pretend It's a City," a Netflix docu-series by Martin Scorsese about Fran Lebowitz. The first episode is why I have always loved Lebowitz. She has amazing timing, she is off-the-cuff funny with a fabulous unique yet relatable perspective. And let's face it, her style is iconic. Seeing New York City, a place I love and miss, is beautiful and I yearn for when I can return.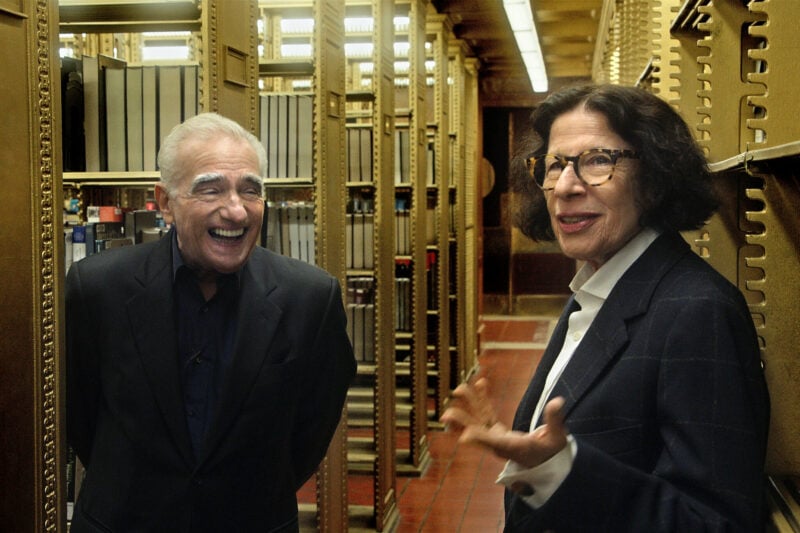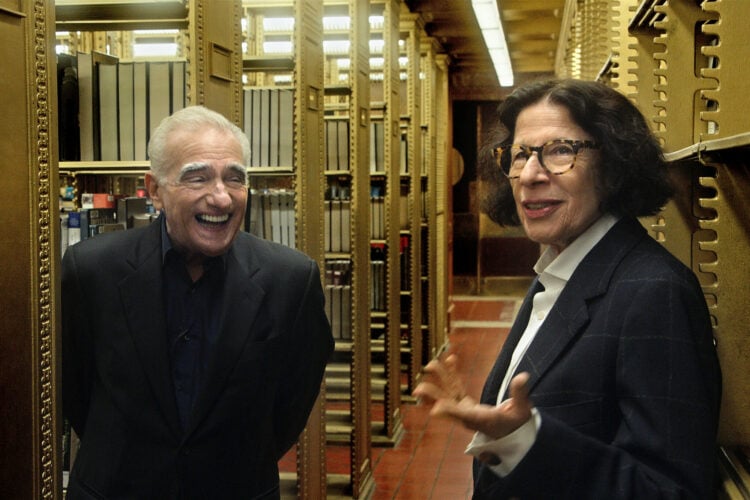 Each of these episodes starts off great but then feels a bit too long. Like it could be 15 minutes of charm, but Fran's hype man Marty keeps laughing so hard at all her jokes that she keeps going and I'm like… less is more folks, less is more. But then it may be because I already know a lot of Lebowitz's stories. I know she was a cab driver, I know her apartment is expensive, I know she owns 10,000 books, I know she wouldn't be a waitress because she didn't want to have to sleep with the restaurant manager.
I realize I am not the audience this series is for. I am watching because I think Fran Lebowitz has fantastic style, she's witty, she's amazing with off-the-cuff observations and comebacks, I can relate to her "writer's blockade" and love of reading yet being a bad student, and she's just a fascinating person who has always marched to the beat of her own drum. And I love seeing New York City, through her and Scorcese's eyes. But this series is for those who don't know Lebowitz, to introduce her to a new audience. And if that's you, and you love New York, you may enjoy this series.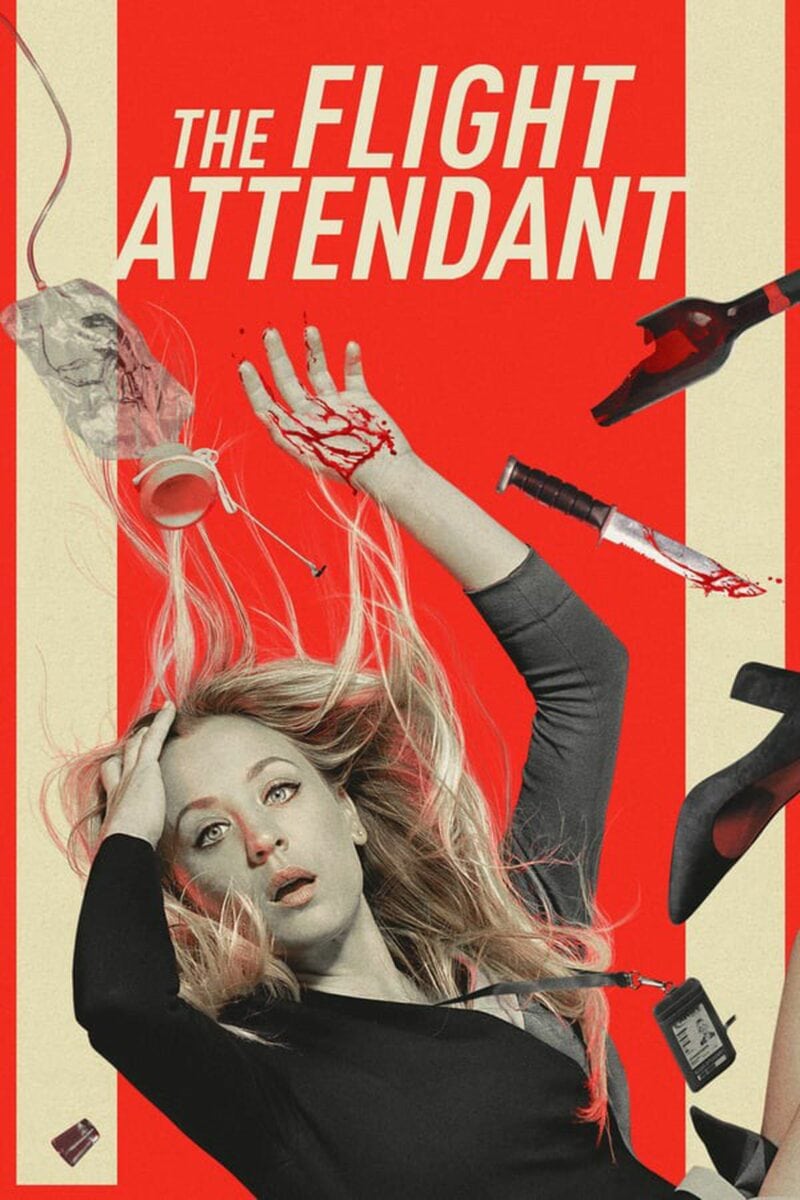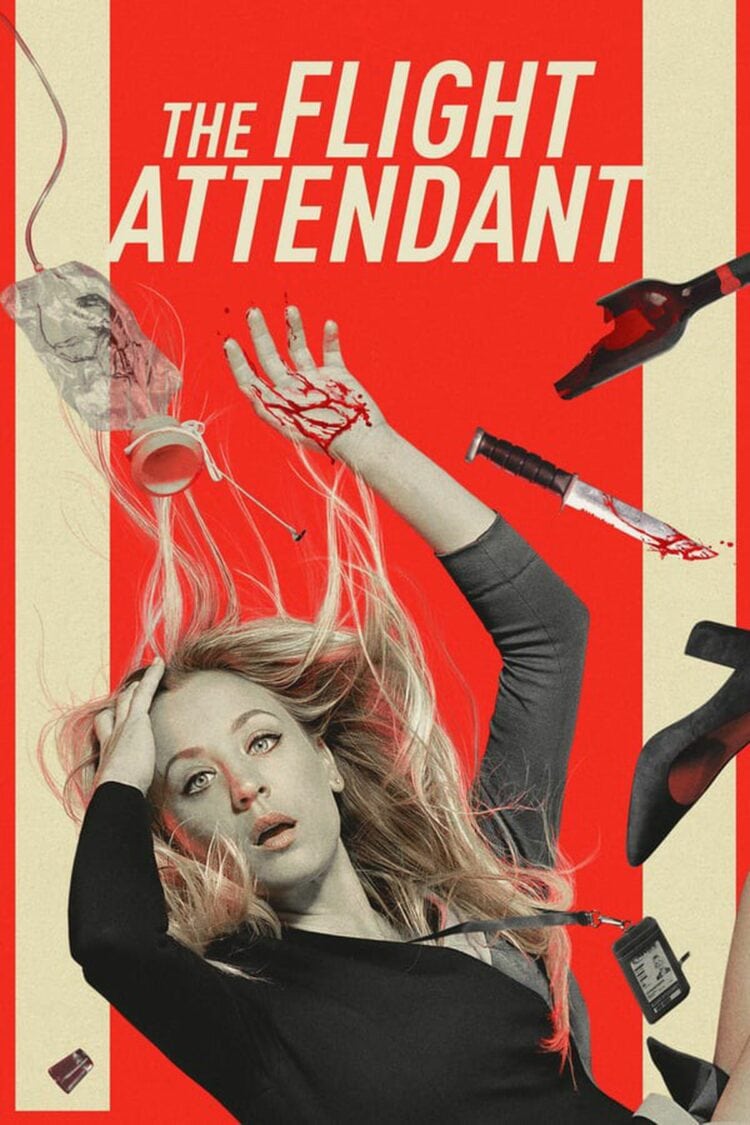 Okay Cassie the flight attendant, you redeemed yourself. We finished the series, "The Flight Attendant" on HBO Max and it was TOTALLY worth sticking it out. So much so, that the series ended where that could be it or there could be a Season 2 and if there's a Season 2 us Garys will be watching it. But I will warn you, you will want to slap Kaley Cuoco's character straight into Episode 6 or 7 but after Episode 3 you will be invested enough and curious enough to see how this pans out.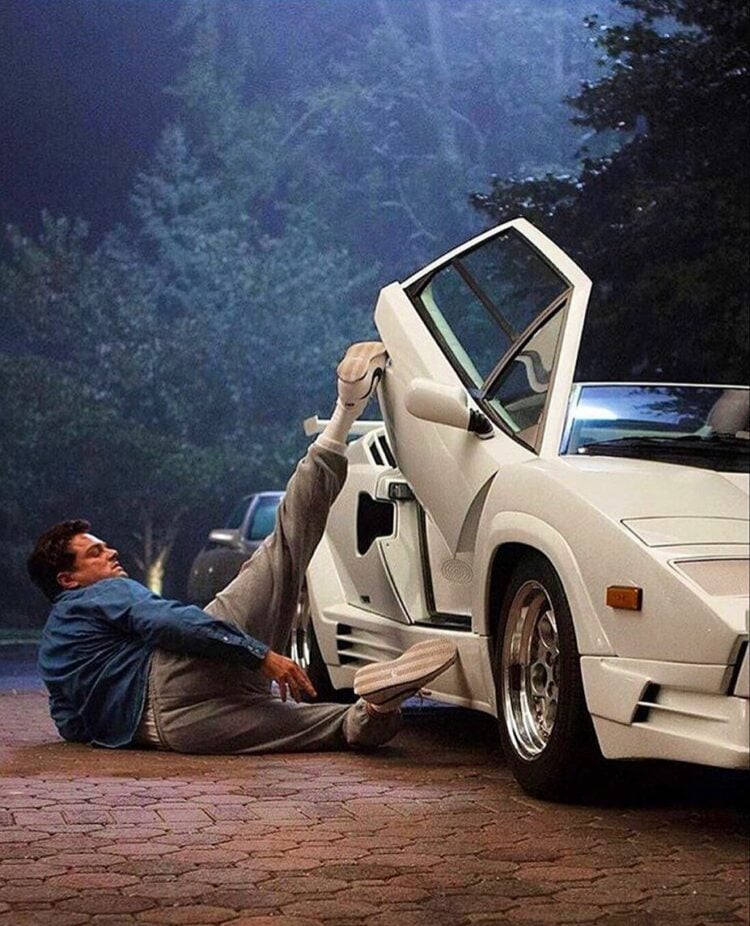 Over the past week, my husband and I experienced nine different times when The Wolf of Wall Street was referenced or recommended or mentioned in conversations, on TV, etc. so we figured it was the universe telling us to finally watch this movie.
Yeah, all the reasons we held off are there, but I have to say there was some fantastic acting on the part of Leonardo DiCaprio and Margot Robbie. I hated how many times I laughed at people effed up on drugs and making stupid decisions that destroyed lives. I didn't feel good watching this movie, but it's the first movie where I truly felt DiCaprio deserves the hype he receives as an actor.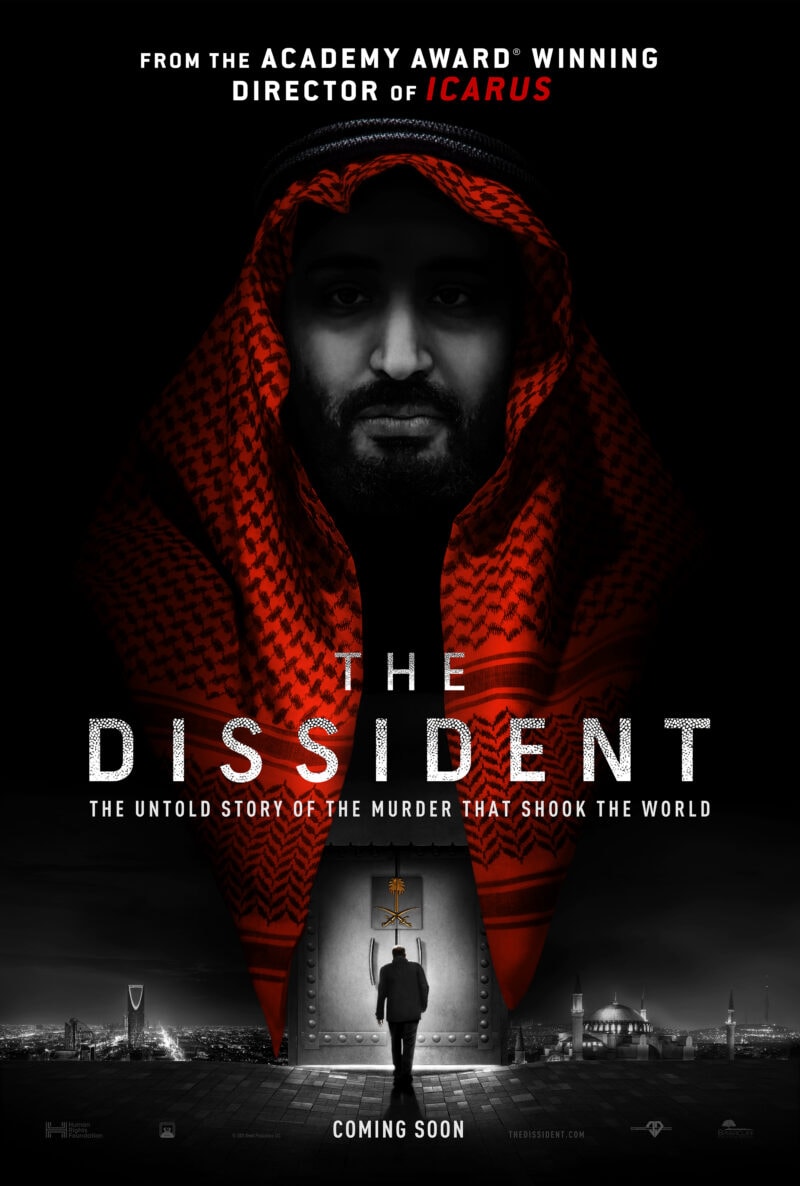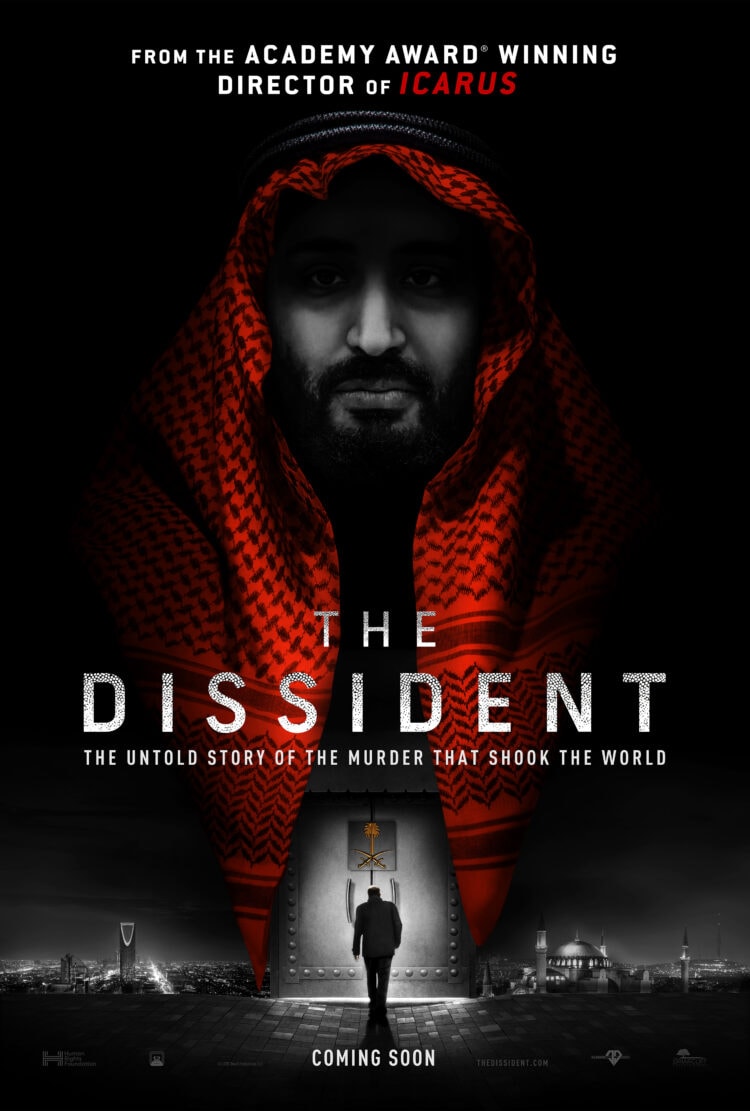 My husband has been following the murder of journalist Jamal Khashoggi since it happened in 2018. He also recently saw Icarus, a documentary about the Russian doping scandal and when he realized The Dissident, the documentary about Khashoggi's murder was made by Bryan Fogel, who also directed Icarus, we decided to rent the movie.
Okay, The Dissident is not free. It is $19.99 and available on a variety of streaming platforms, but I think it is money well spent. I think most of us remember Khashoggi's murder but with the chaos of the past two years, I think a lot of Americans swept it under the rug just like our president at the time did. I mean, a bunch of celebs and influencers accepted paid trips to Saudi Arabia to promote the country (here's another article focusing just on influencers), it's clear our country didn't give a damn.
This is not an act that should be swept under the rug. Khashoggi was a Washington Post journalist, he was engaged to be married, he was killed because he had an opinion and shared it. And he is not the only one who was killed, imprisoned, or tortured because they had an opinion (or as the film shares, is related to one who shared their opinion).
The Dissident is a documentary, but it is not dry. In fact, some parts felt so much like a movie with action and score that it made me question the validity of the film. But as it went on, I saw how important, detailed, and clear the facts were and it made me even more horrified. Horrified by the act, horrified by how our president acted, horrified how our country has just moved on, horrified in so many ways.
If you're reading this and thinking, "Yeah, I remember this story, I don't really remember how it panned out," know you're not the only one. And know you are who needs to see this film. Not only is The Dissident informative, but it's also riveting and you will be engrossed for its entirety.
For Your Entertainment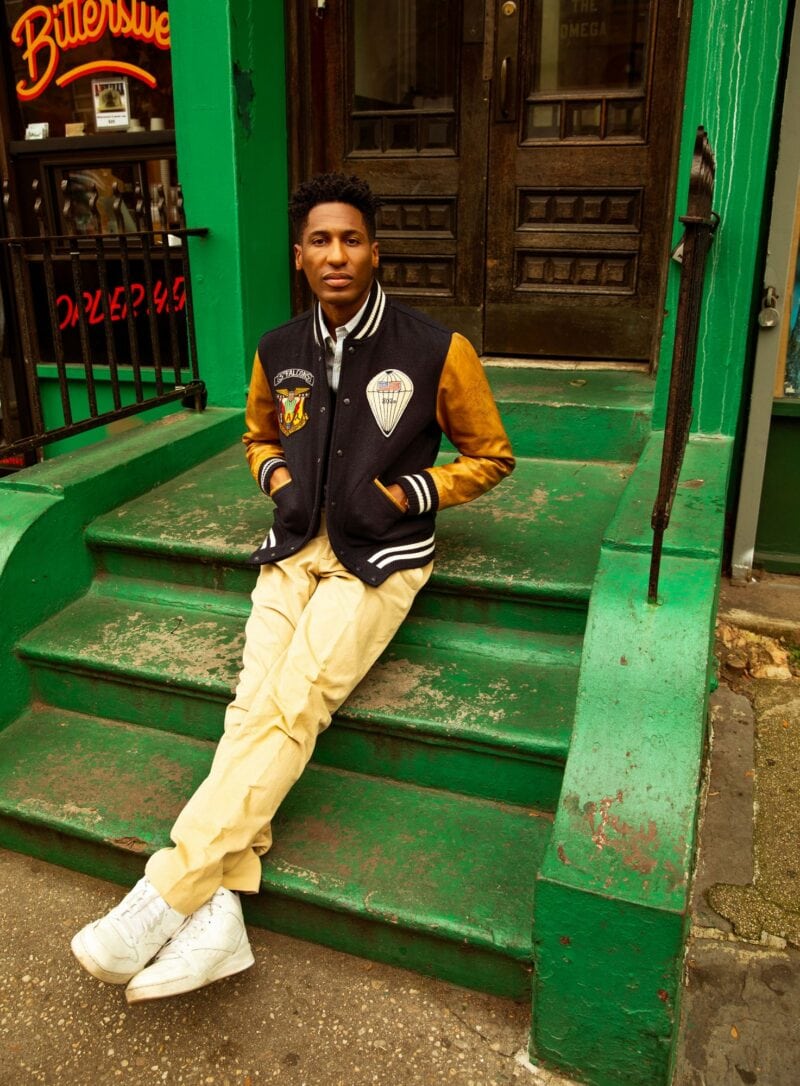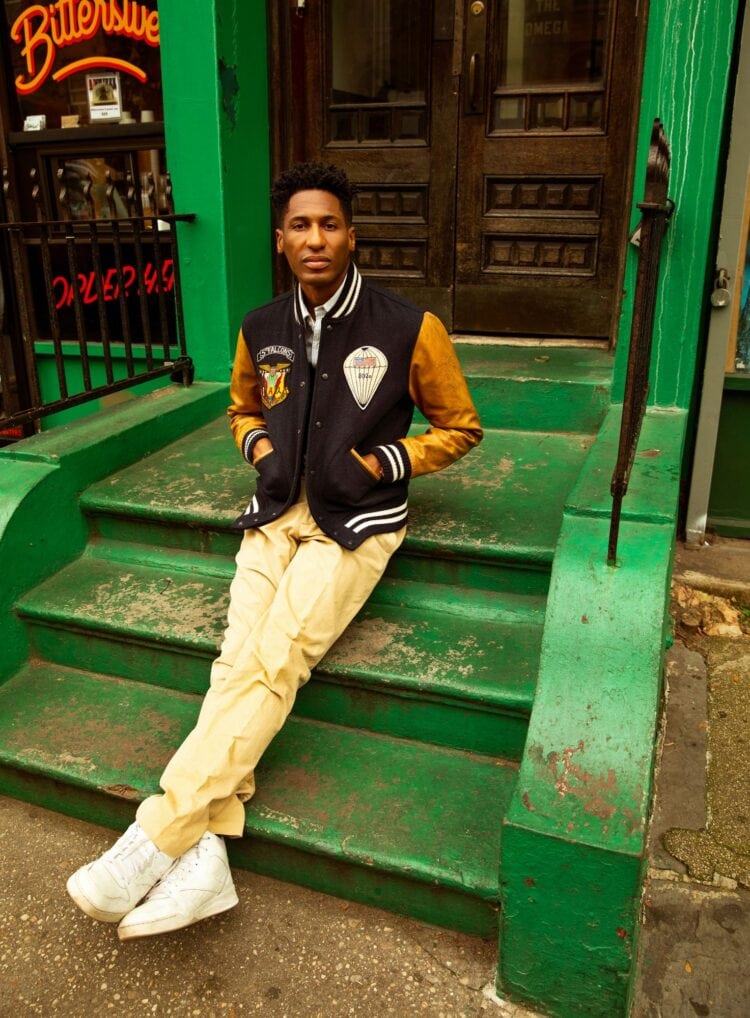 If you watch The Late Show with Stephen Colbert you may recognize Jon Batiste as the show's bandleader and musical director. But that is just a fraction of what this talented musician does and has done in his career.
Born into a New Orleans musical dynasty, Jon Batiste joined his family's band at age 8 playing drums, and switched to piano at age 11. His first album was released at age 17 and he has released 11 albums and EPs. He won a Grammy, was on the 2016 Forbes 30 Under 30 music list, has been awarded the American Jazz Museum Lifetime Achievement Award, the Harry Chapin ASCAP Humanitarian Award, and the Movado Future Legend Award.
Batiste also serves as the Music Director of The Atlantic and the Creative Director of the National Jazz Museum in Harlem. The house band for The Late Show is Batiste's band, Stay Human, which was formed when Batiste was at Julliard. He was the music consultant for the Pixar film, Soul. Oh, and he is constantly on best dressed lists.
Batiste has performed with legends such as Stevie Wonder, Prince, Willie Nelson, and Mavis Staples. He is an activist, performing at the March for Science rally, the 2020 Brooklyn Juneteenth celebration, and is outspoken about racial injustice. All this and Jon Batiste is only 34 years old.
On top of all this, Batiste also released a joyful anthem with a delightful video to accompany it. Enjoy.